Westin Whistler
As Phase 3 of the BC restart plan has started, I'm happy that we are able to take part in smart, safe, and respectful travel within the province. As hotels are among the re-opening businesses, I decided to take a one-night trip with RC to Whistler.  I had truly missed Whistler for the outdoor activities and the amazing food, and I wanted to show RC why I enjoyed the resort town as a foodie so much.  The price was attractive too. The Studio Suite at Westin Resort & Spa Whistler cost us only $183 all-inclusive.
So let's see how a famous Whistler resort hotel has adapted to the post-pandemic conditions.
Parking
The drive was smooth and we made it to the hotel right after 3 pm after our lakefront lunch in Whistler Creekside Village. The valet parking is at available at the moment, but a staff member would politely guide you to the self-serving parking. The parking fee is $34 + tax.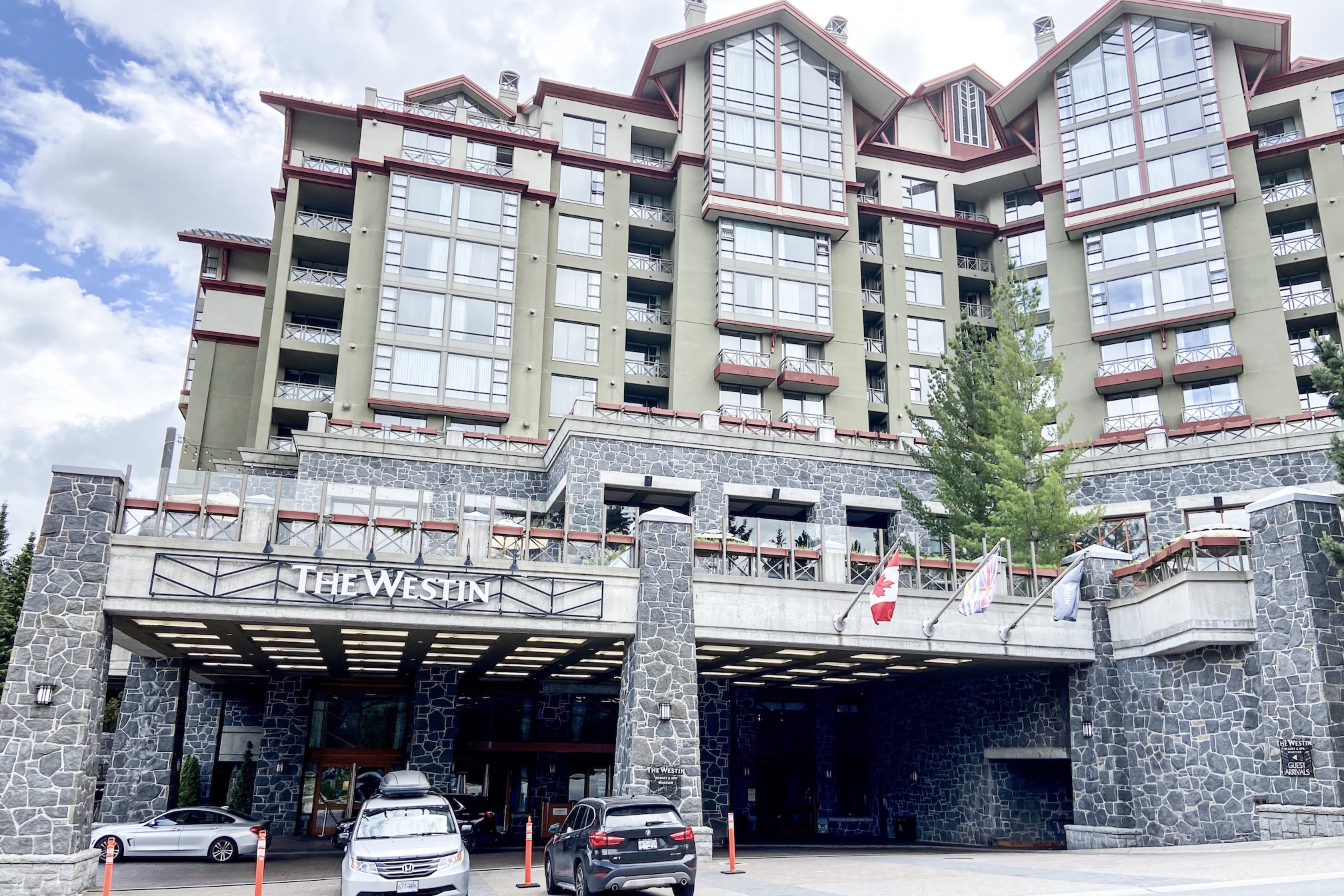 Check-in
I am a Marriot Bonvoy member. With the Marriot Bonvoy mobile app, I can check-in online and use my phone as a hotel key, which is a nice feature if you want to be as contact-less as possible.  But we did check in manually so that we could have an interactive experience with the staff.  The front desk staff members had face masks on and operated behind a plexiglass partition. The social distancing sign is everywhere in the hotel.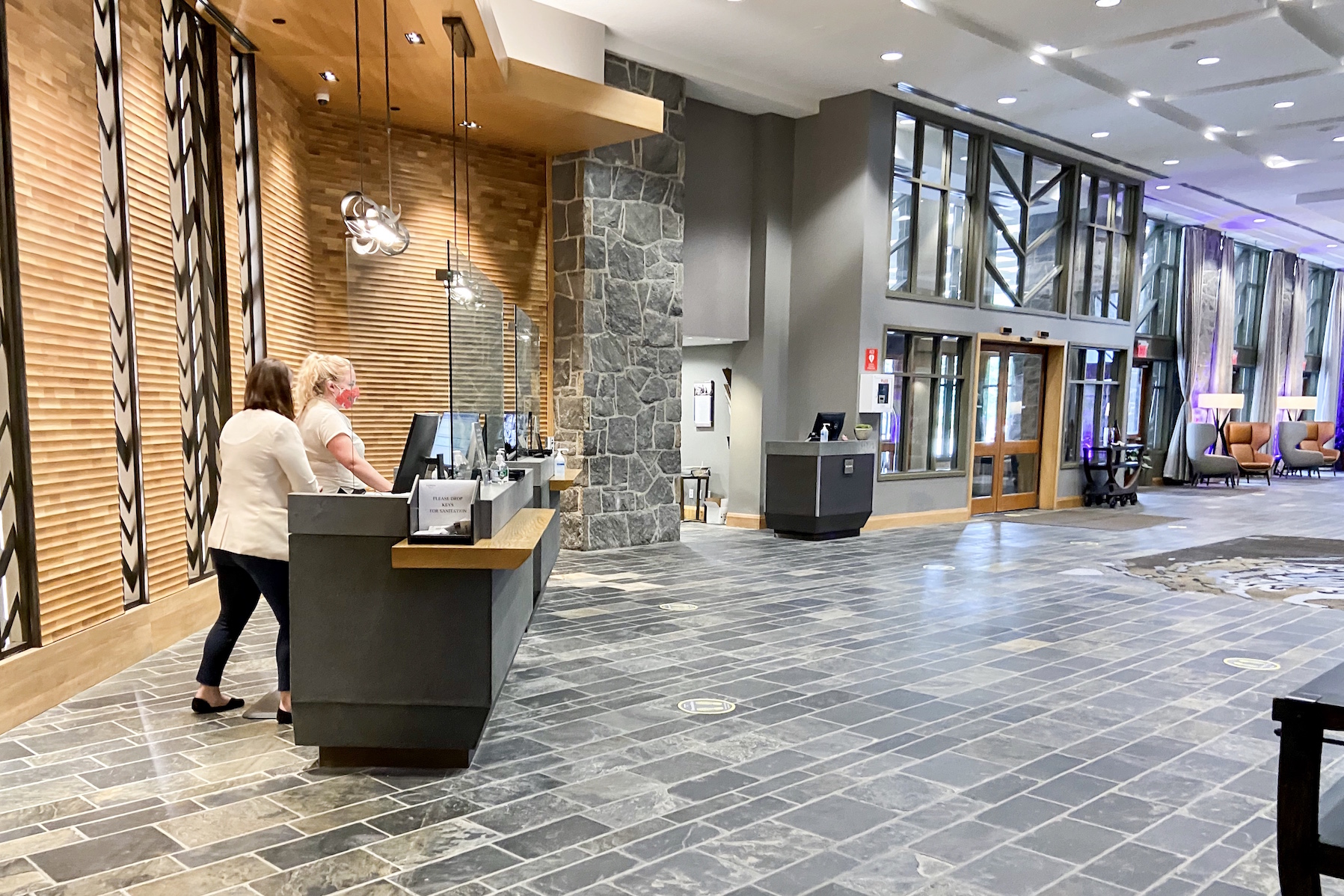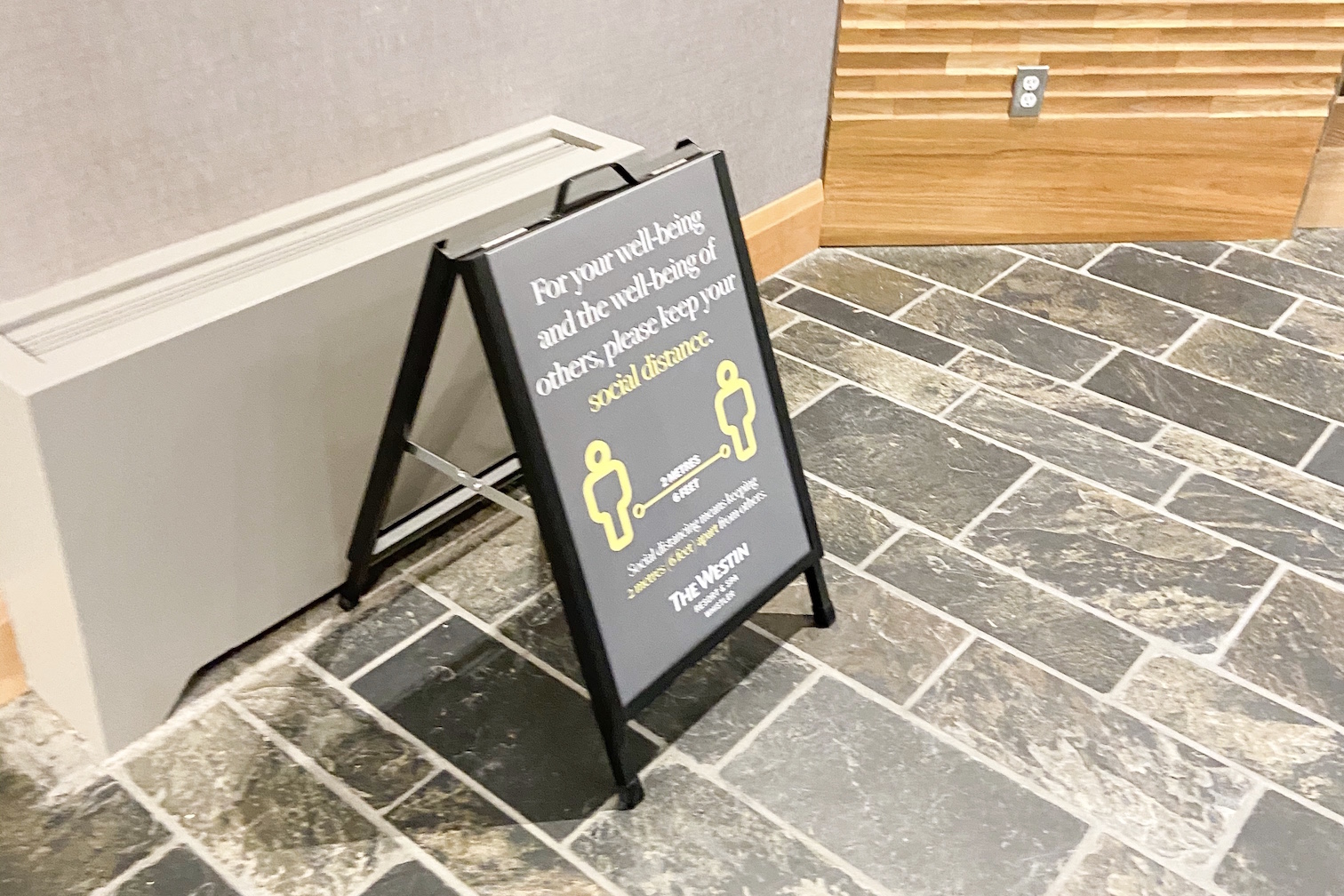 Hand sanitizer is available throughout the lobby and in every elevator.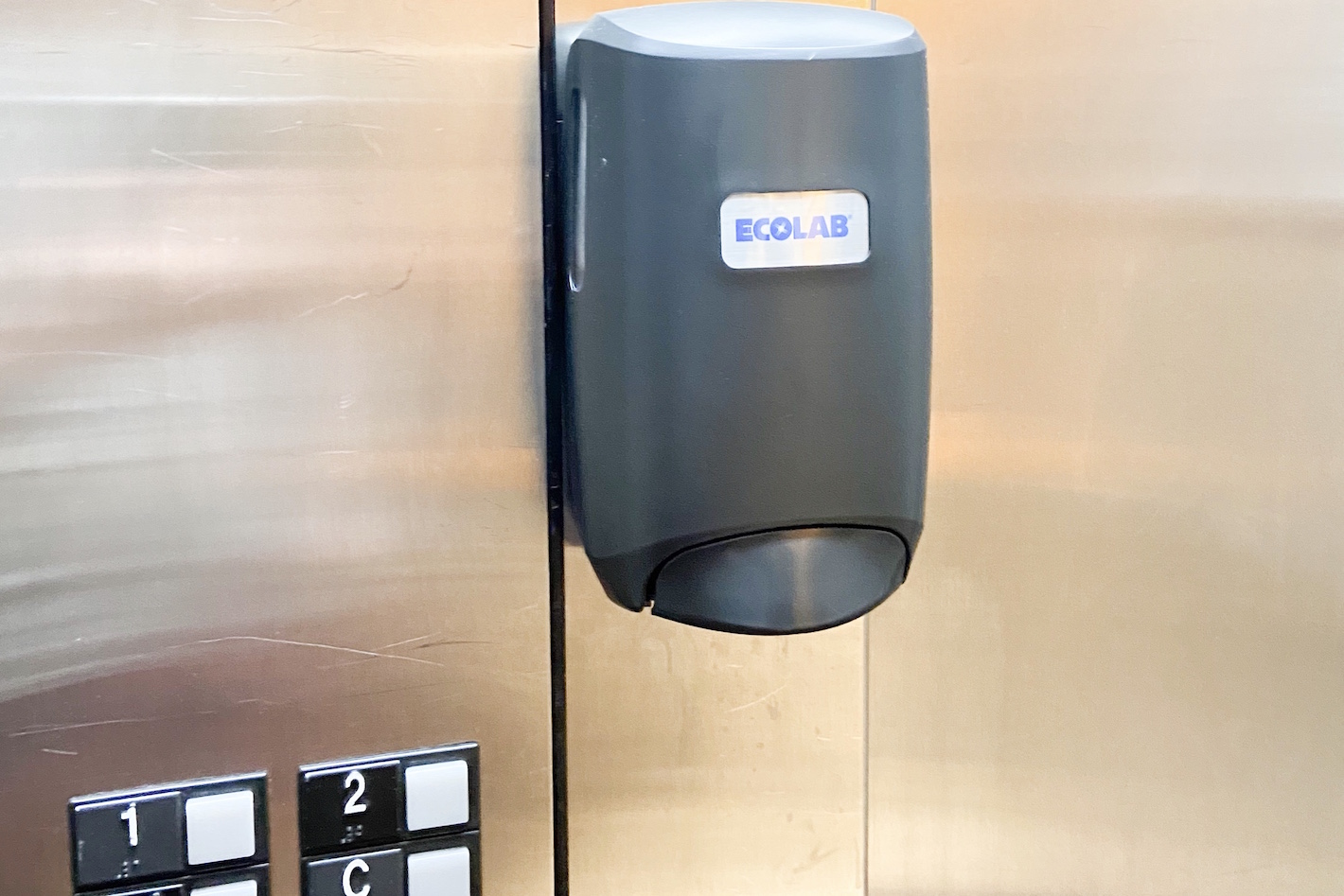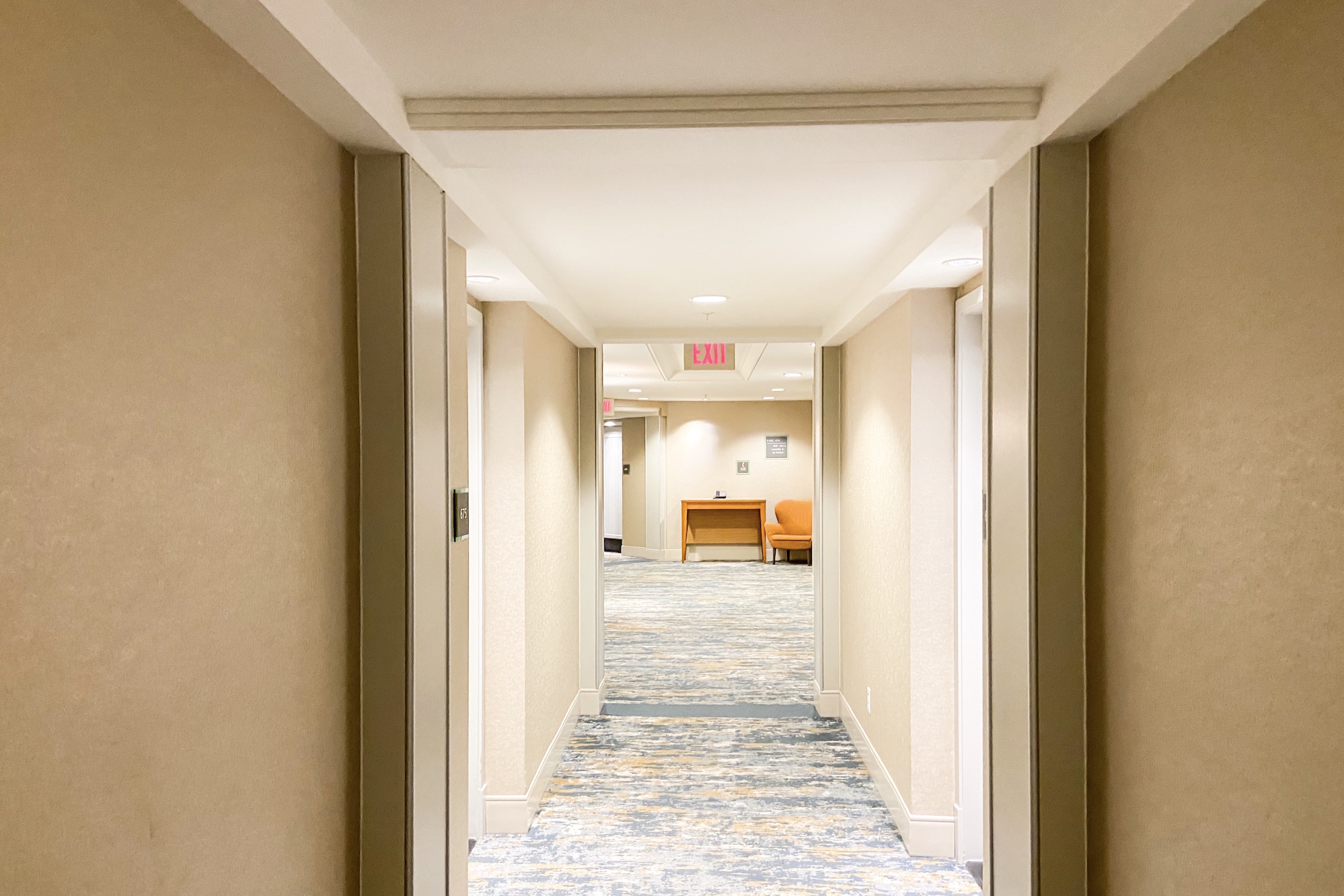 Other Service Adjustments for COVID-19 Precaution
Regularly scheduled housekeeping is suspended. Guests need to contact Service Express for fresh linens and amenities. An amenity pack is delivered to the door, including sheets, towels, soap, shampoo, toilet paper & plastic bags.  Guests leave the dirty sheets and towels in the bag provided outside the door for being retrieved by the staff.
Guests leave trash outside of their door to be picked up before 9 am.
Guests need to vacate the room when maintenance is required inside the room
In-room dining is available from 7 am – 9 pm daily. Grab & Go cafe is available from 7 am – 2 pm.
Avello Spa, change rooms, steam rooms, and sauna are currently closed.
Cardio room, treadmills, ellipticals, and stationary bikes are available from 12 pm – 9 pm with limited capacity.
The pools and hot tubs are open from 7 am – 9 pm with a limited capacity.
The Studio Suite Room
The suite is quite spacious and equipped with a luxury queen-size bed. The contemporary sitting area features a sofa bed, a gas fireplace, and a large flat-panel TV.  The TV set has Bluetooth connectivity and Netflix access.   There is also a well-lit work desk. High-speed Internet access. While some rooms offer spectacular mountain views, our room is facing the forest, which gives us a great sense of privacy.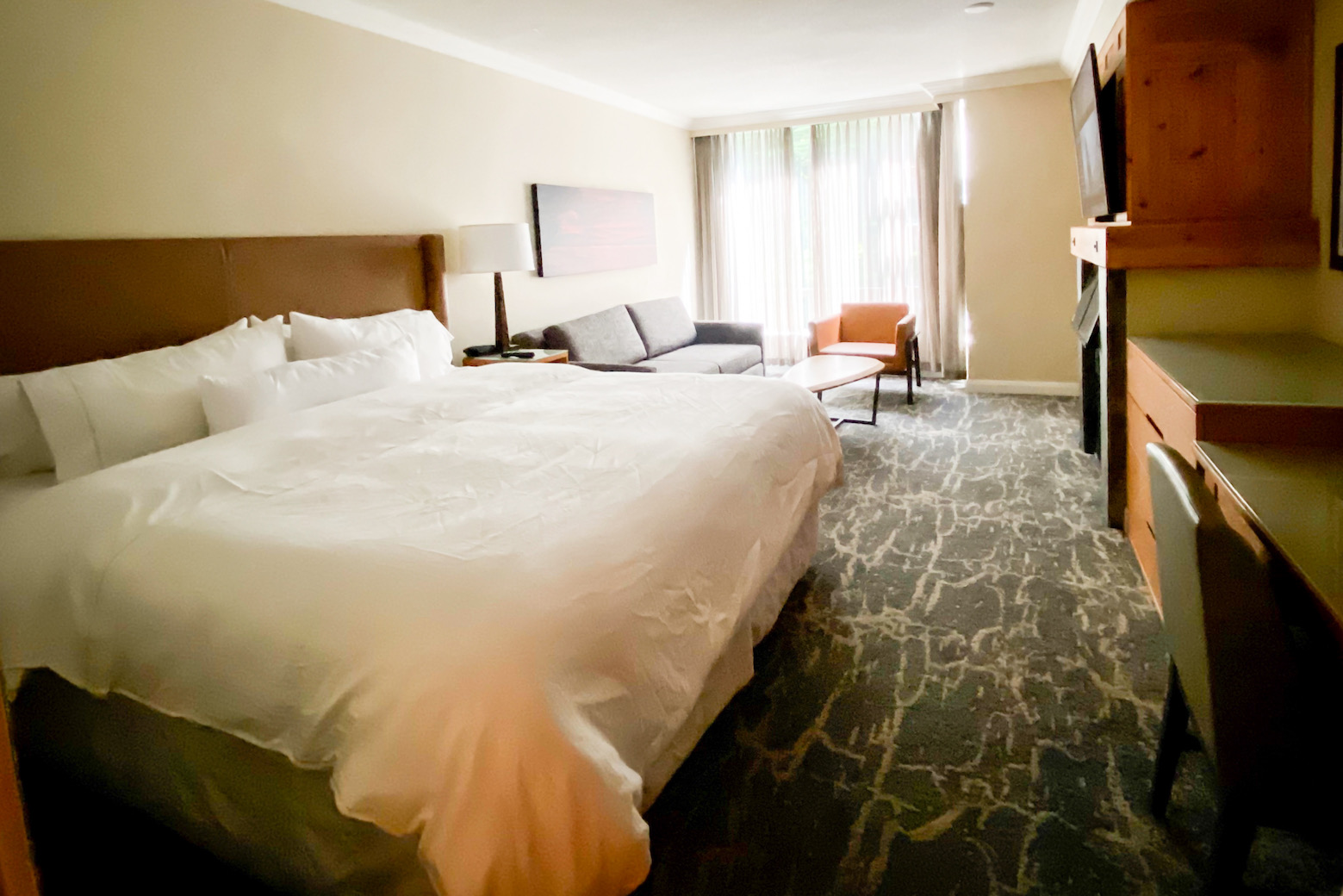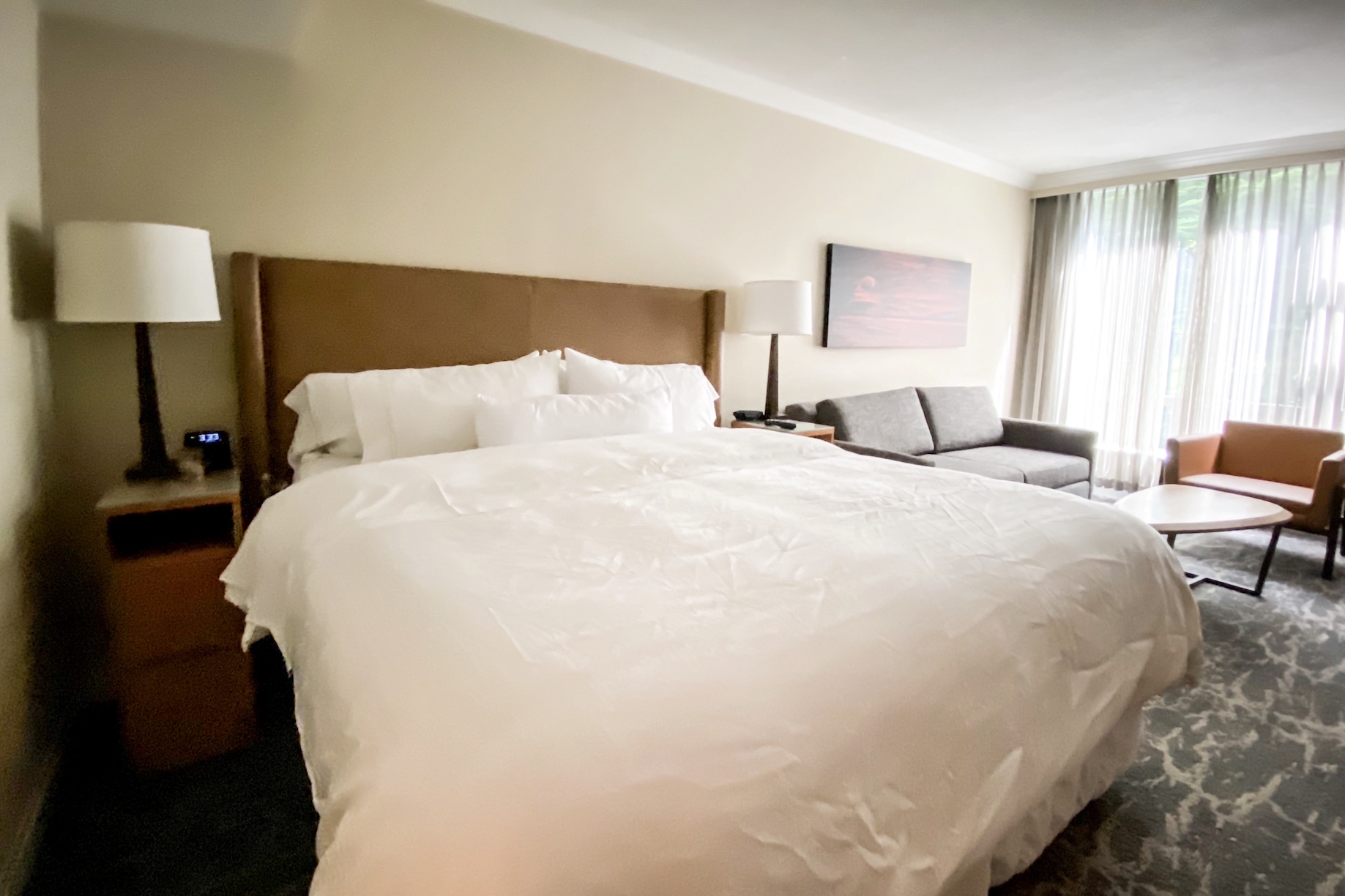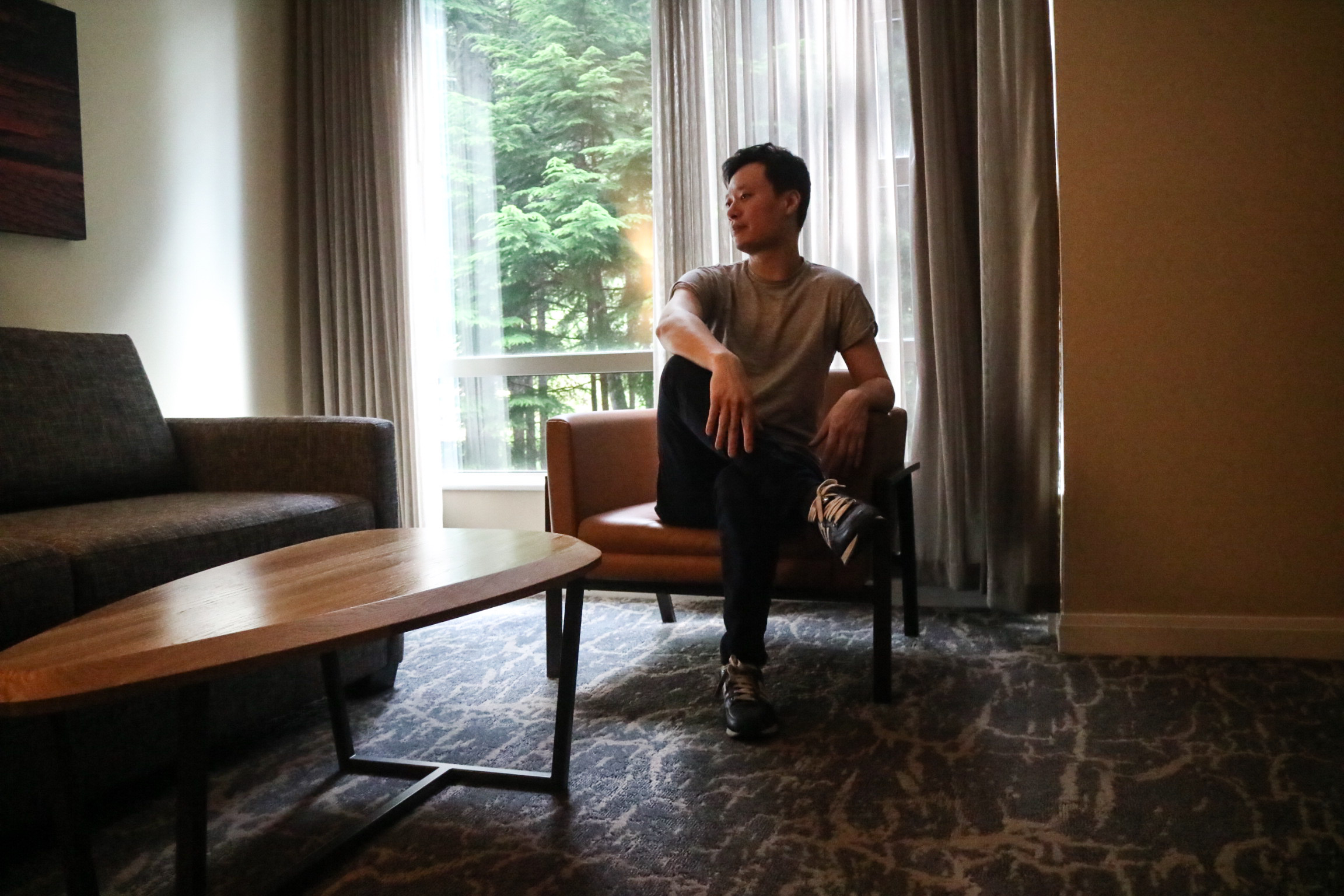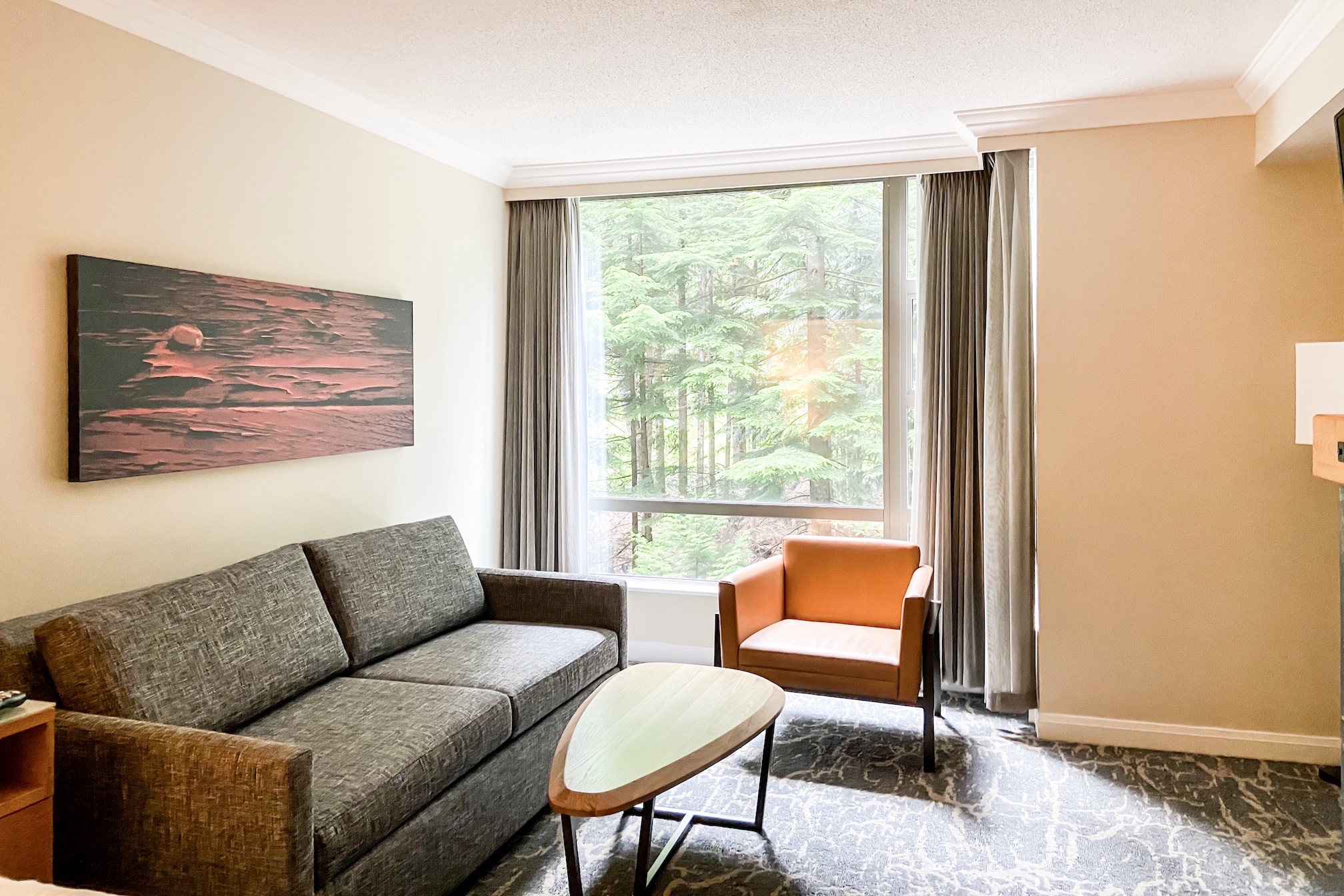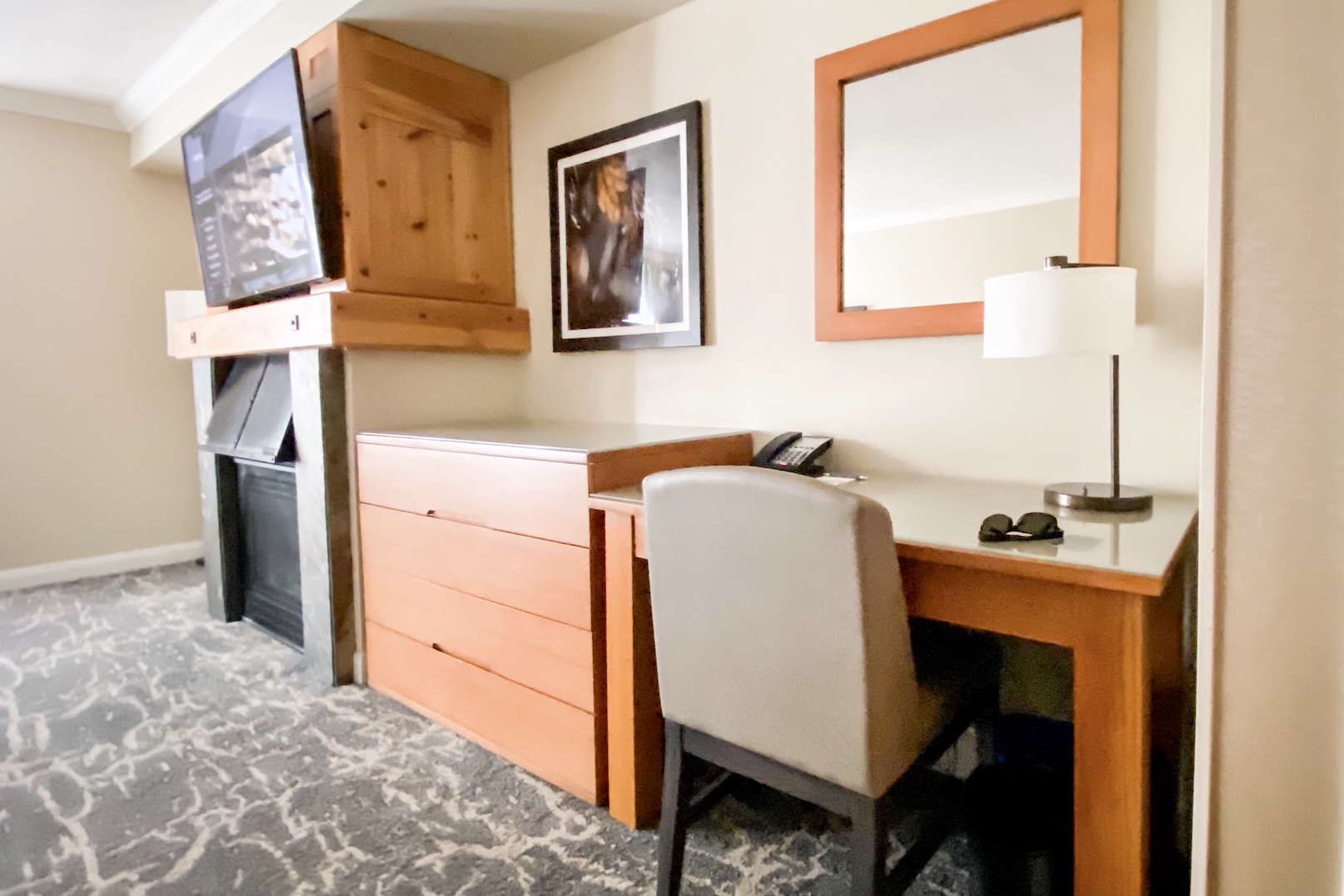 Kitchen Area
Like most of the hotels in Whistler, the kitchenette here is well equipped with pantry area, mini-refrigerator, stovetop, oven, microwave, dishwasher, dish cleaning supplies, silverware, pots, pans, plates, and glasses. There are also a coffee maker and an electric kettle.
They only provided one each of the black, green, and camomile tea bag. I wondered if we needed to ask them for more if both of us wanted the same tea.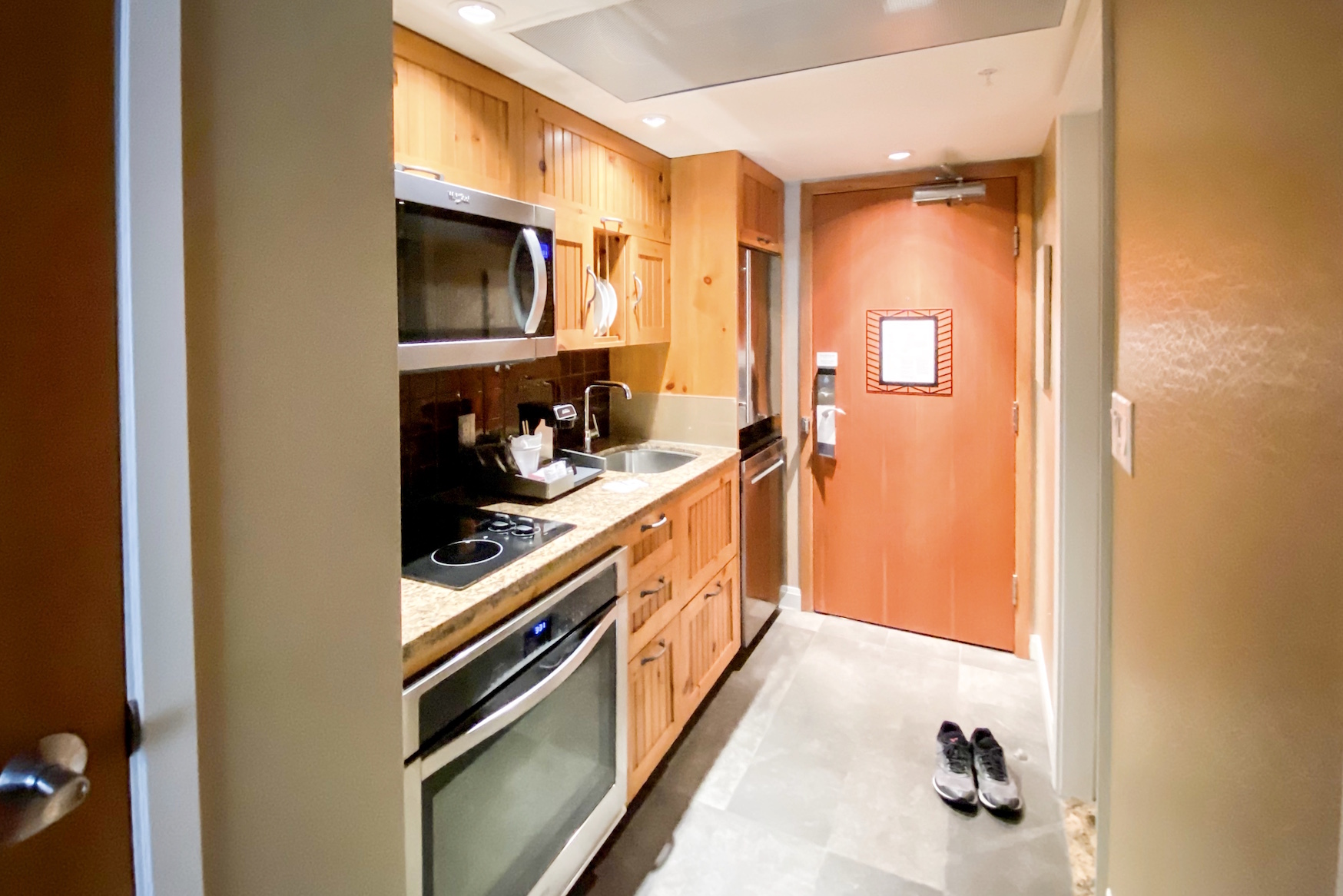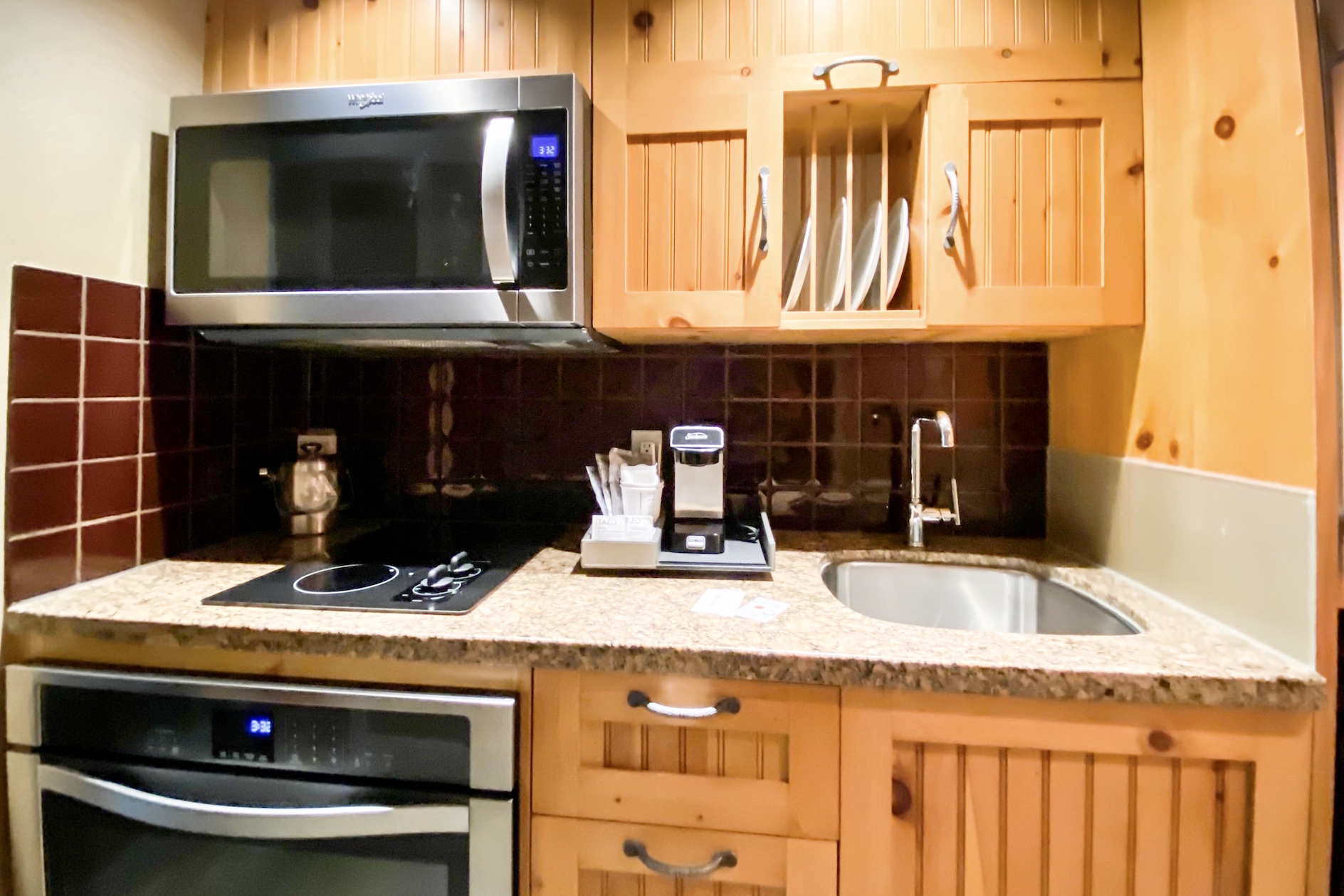 Bathroom
The spacious bathroom features a large walk-in shower and a soaker tub, which are separated. Nice bathrobes are also provided.  I really like the spa-style white tea aloe body soap.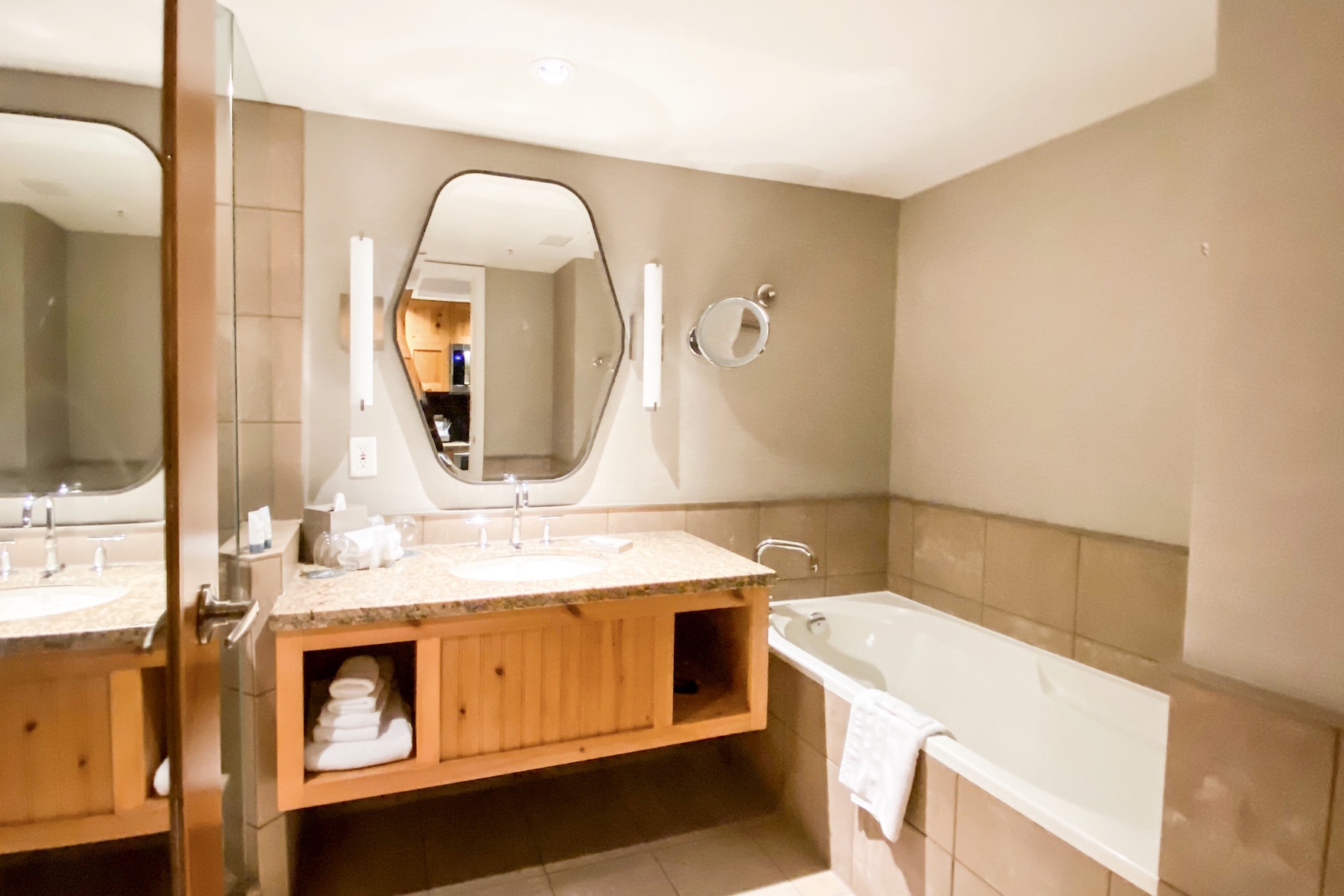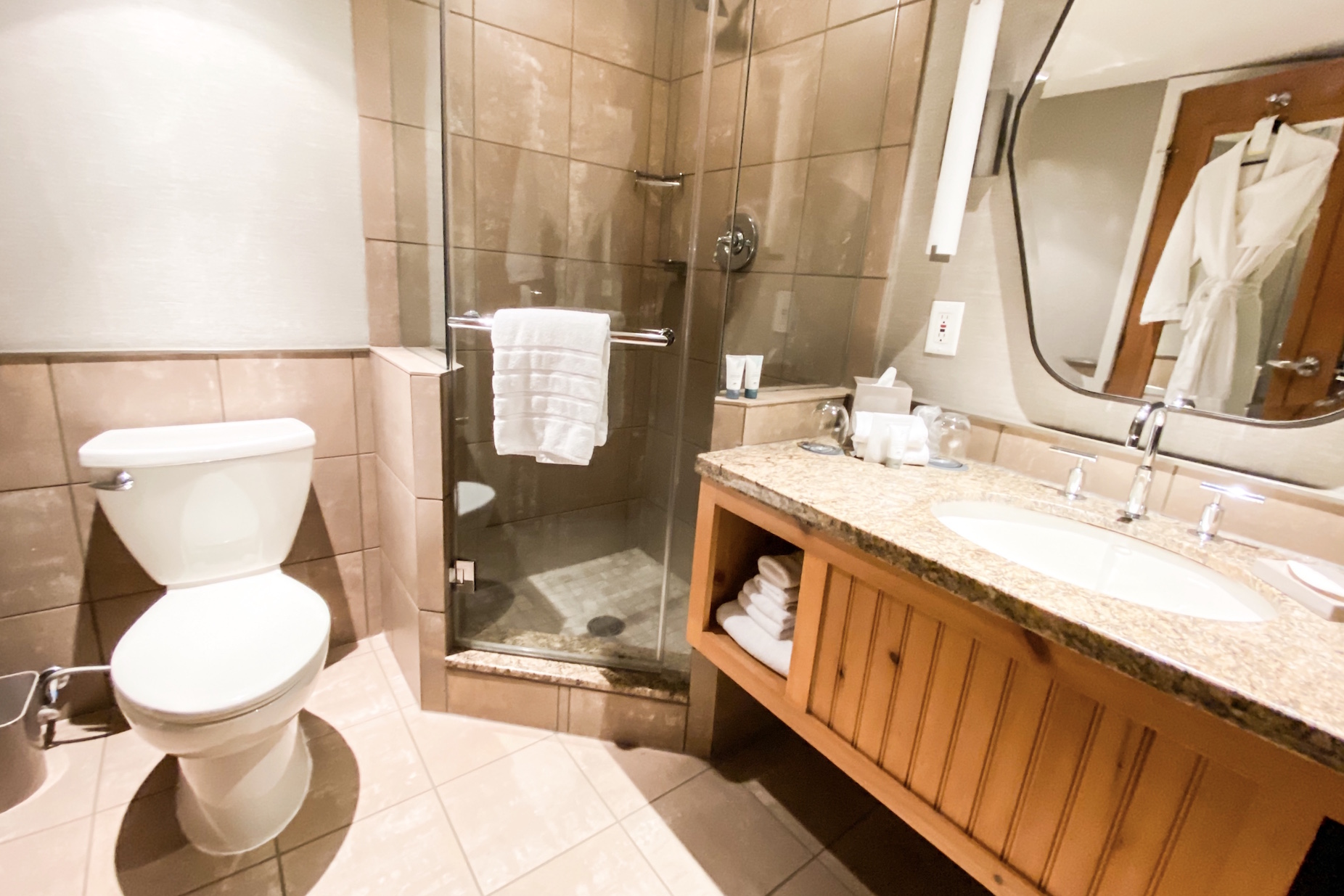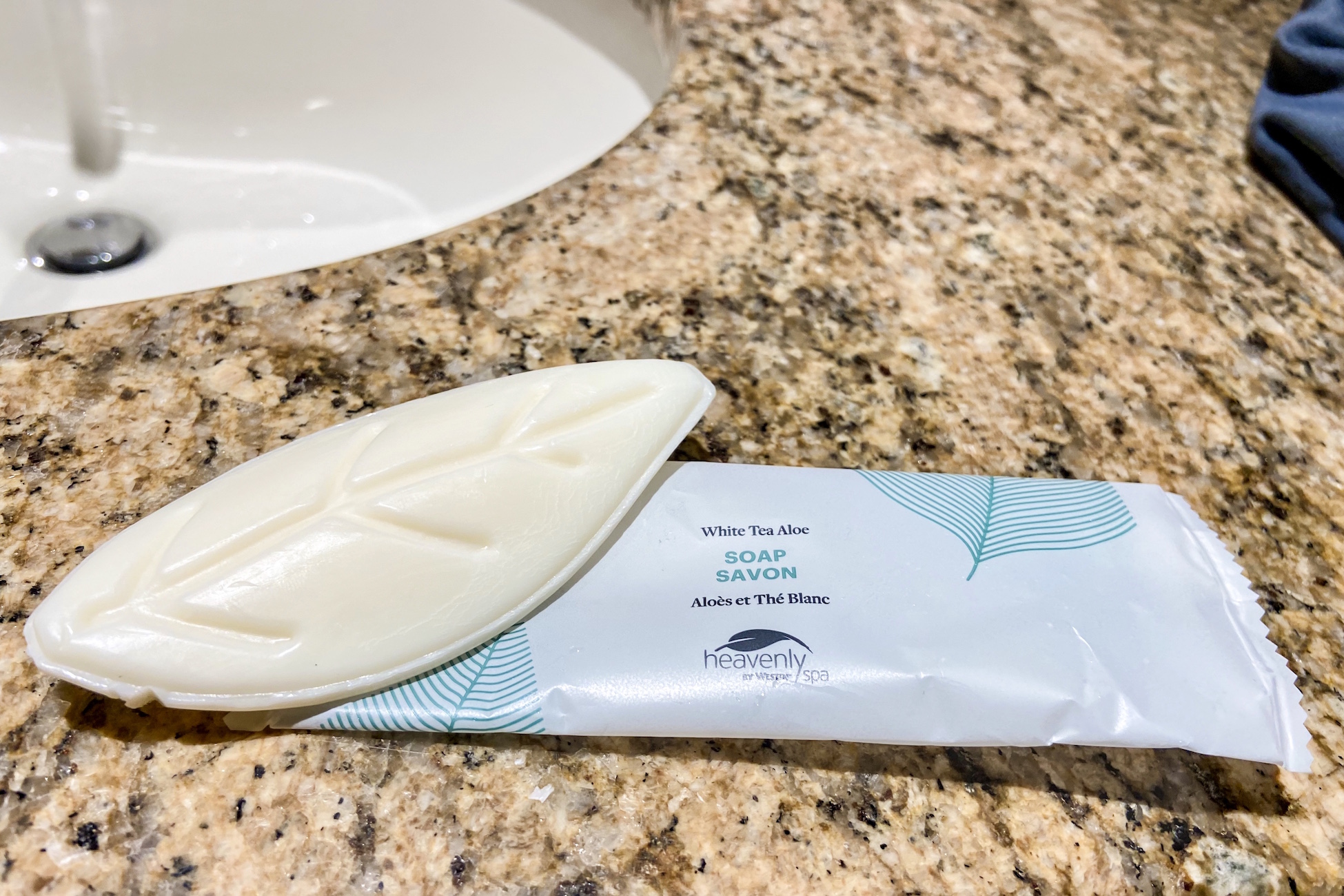 Dining
So we rested for a bit and decided to go down to the bar for a drink before heading off to the village for the foodie adventure. Their critically acclaimed in-house restaurant Grill & Vine is only available for breakfast at the moment. However, the more casual FireRock Lounge was open till 10 pm to offer artisanal cocktails and tapas. There is also a Japanese sushi place residing at the hotel called Ka-Ze Sushi and it is only available for takeout at the moment.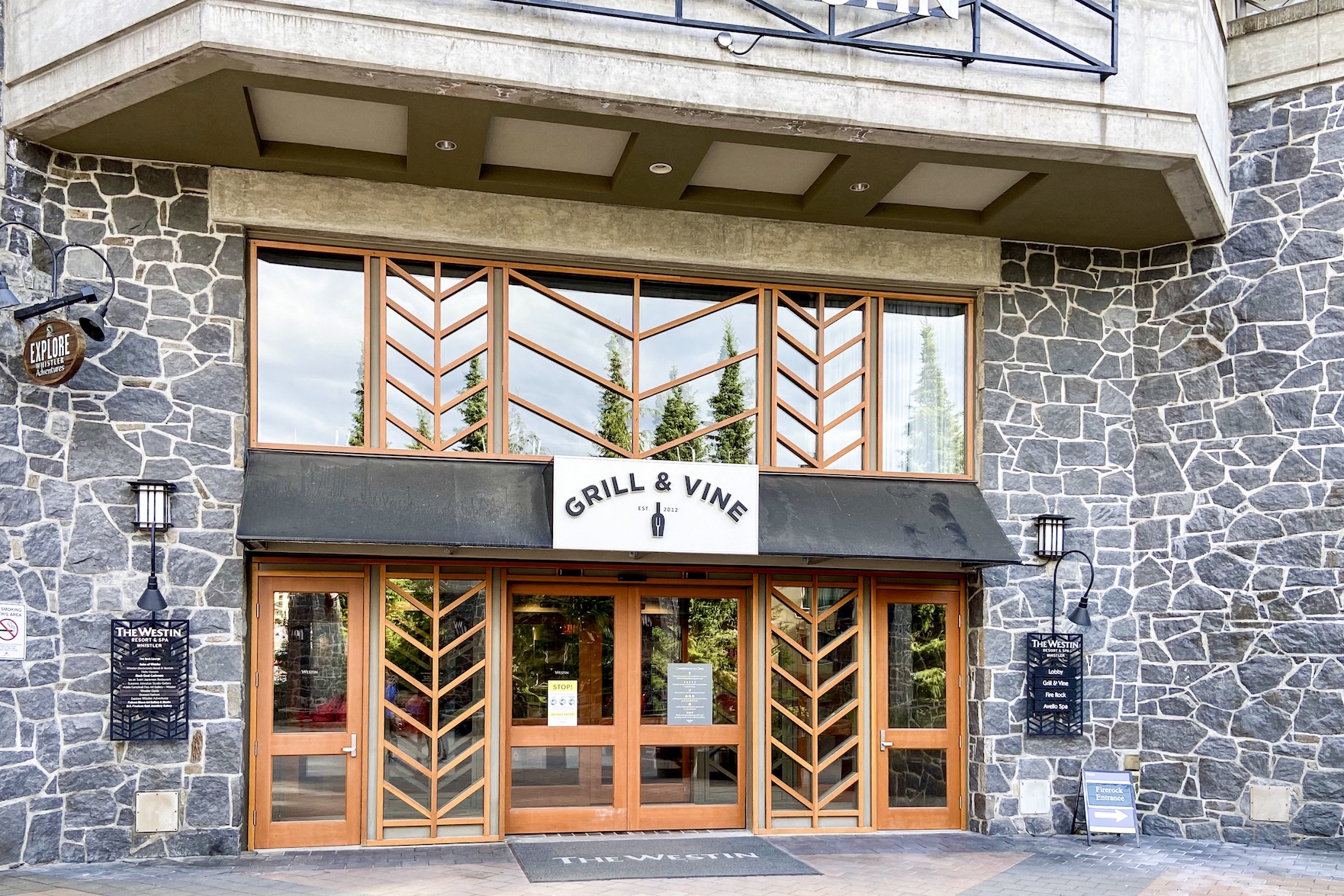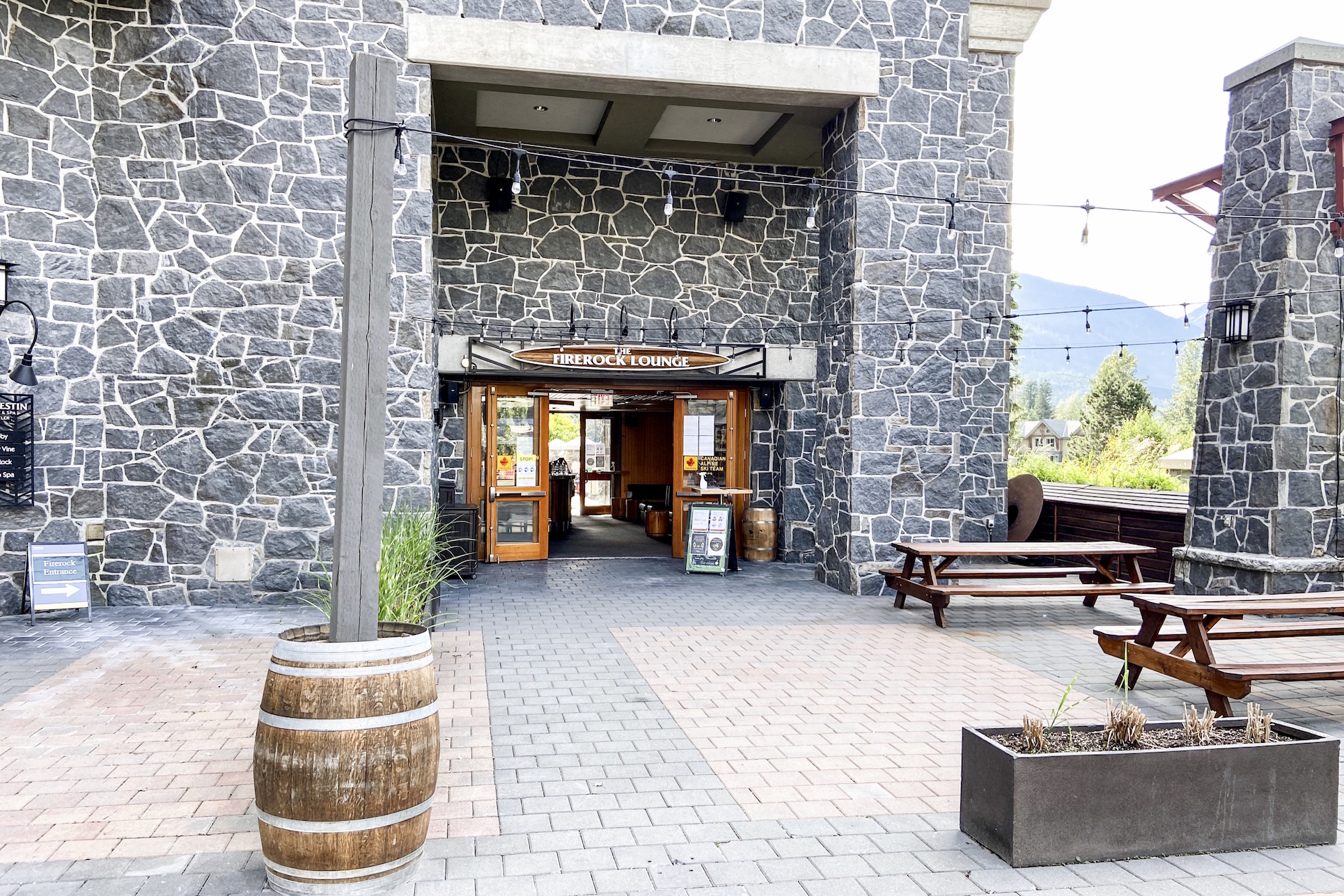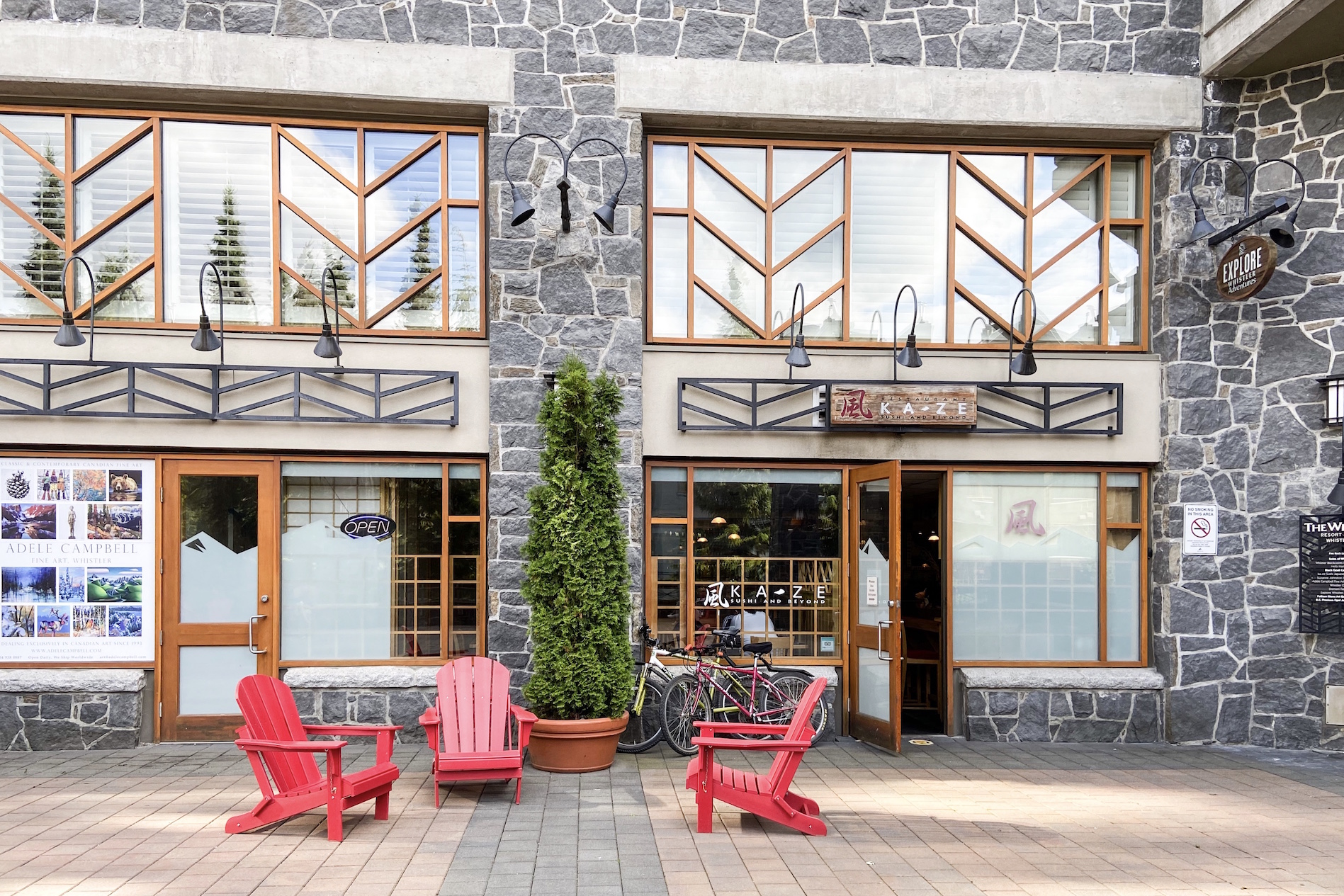 The outdoor patio at The Firerock Lounge has nice mountain views, making it a popular spot to hang out for drinks and casual eats in the village.  With a limited capacity, the patio was full when we visited. We were sat inside right at the entrance to the patio.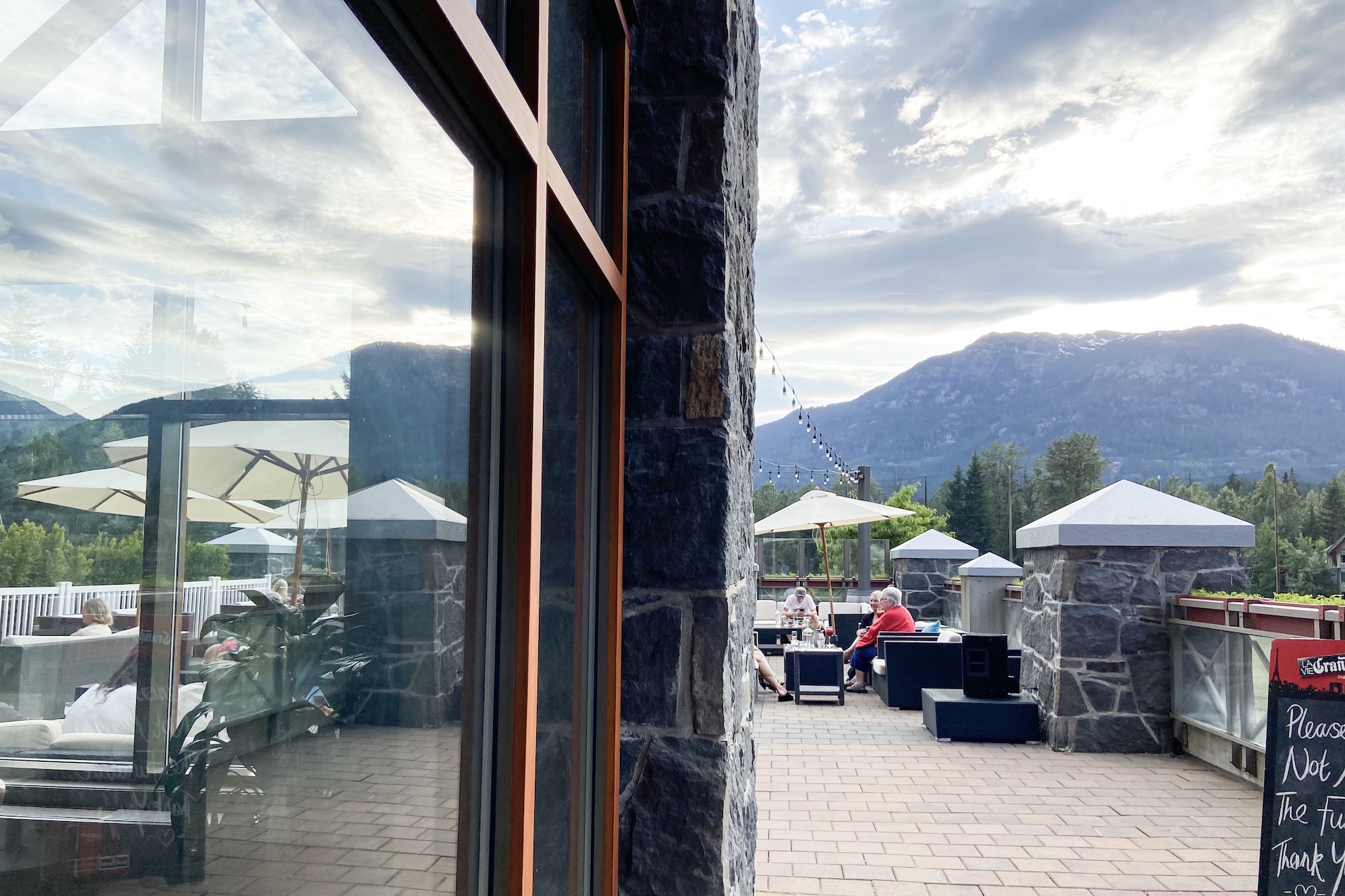 The cocktails here are on the pleasant and lighter side. The Sloe Down ($15) seems to have drawn inspiration from the classic Clove Club, replacing gin with sloe gin and vodka, but still offering that refreshing citrus taste the creamy egg white foam for texture. The Garibaldi ($14) is a lighter drink with Campari and fluffy orange juice. The key is to blend orange juice to be extra aerated for an ethereally light, frothy texture.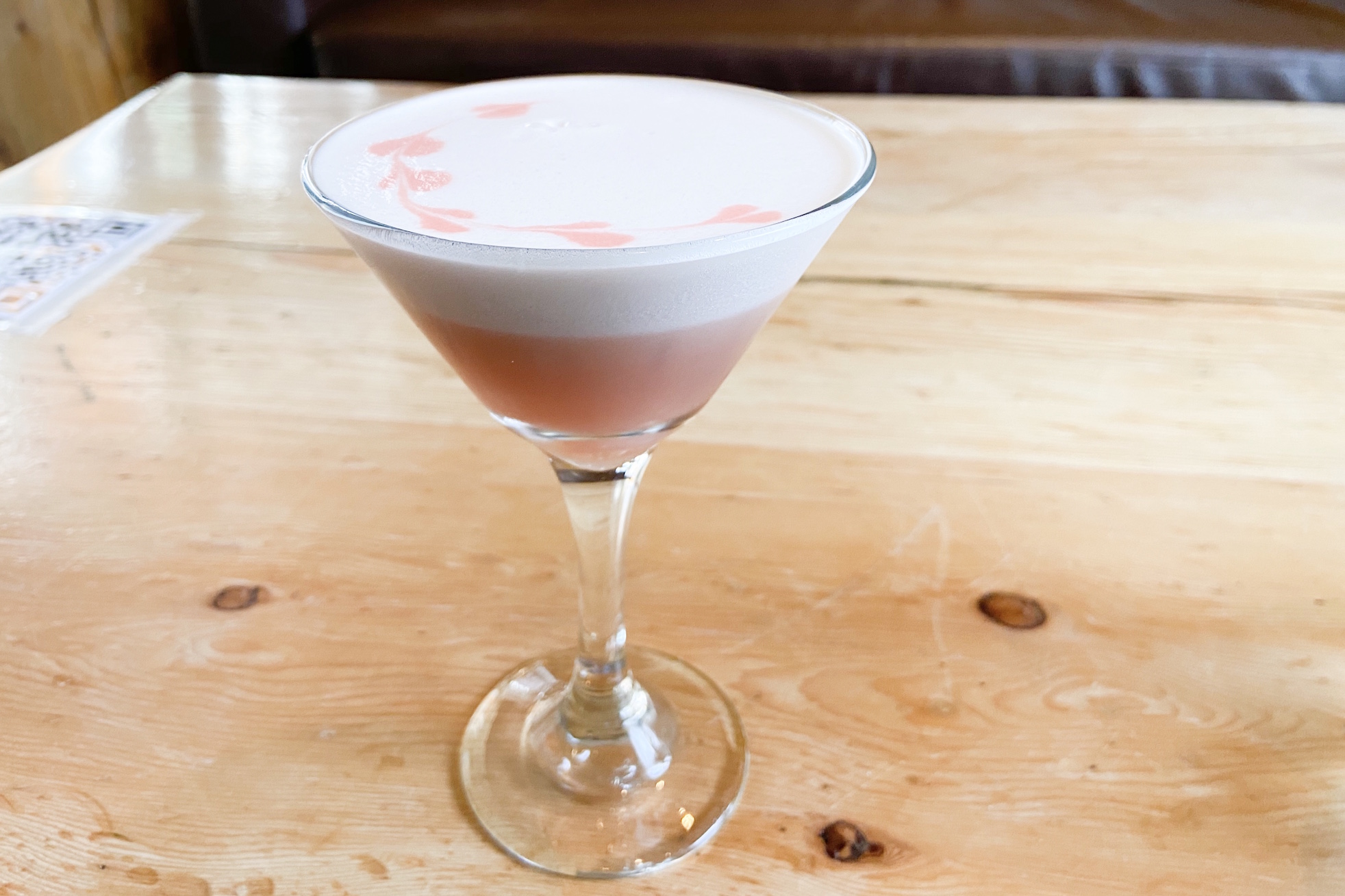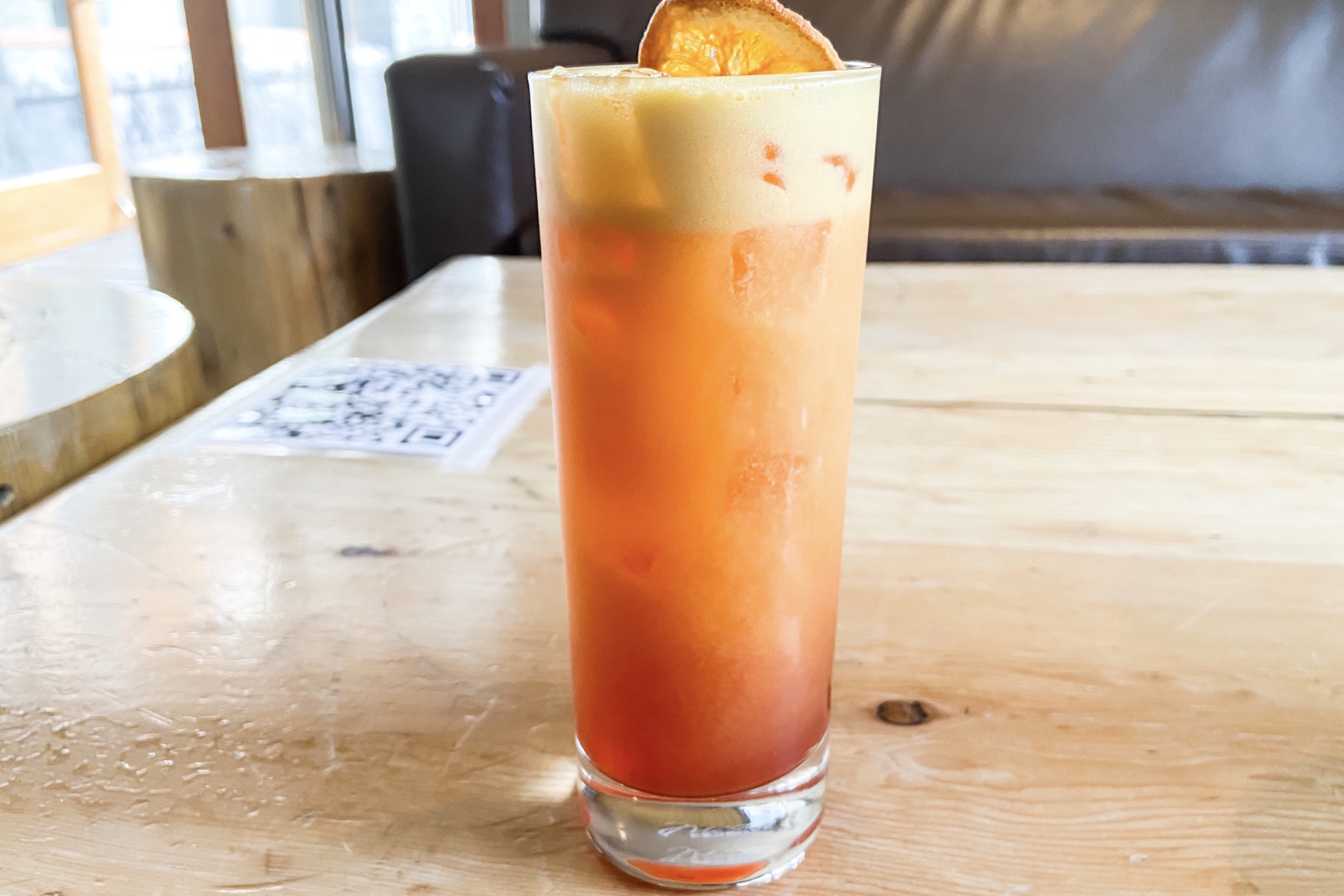 In-Room Service
I wish I had read the fine prints when I checked in. After diner in the village around 9:30 pm,  we found out that the liquor store was already closed, and most restaurants and bars were also closing around 10 – 10:30 pm in the village.  I thought we could just order some wine through in-room service. However, the in-room service at Westin closes at 9 pm as well. So we ended up just making some tea and watching a movie before bed. Quite a low key night for a foodie getaway.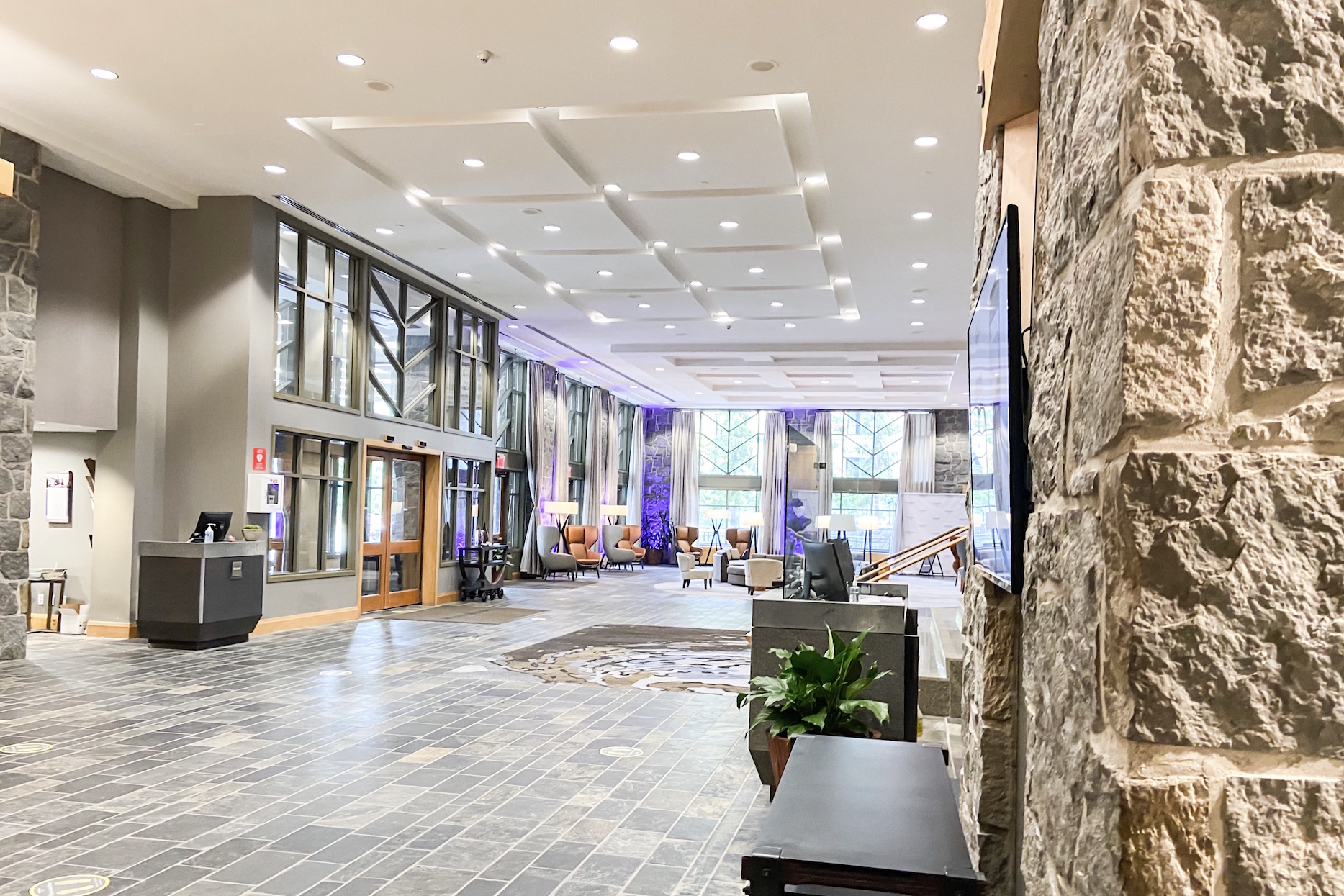 Check-out
The check-out time is 12 pm at Westin Whistler. And this time we just checked out on our Marriot Bonvoy app.
Here is an interesting fact. If you are an American Express Platnum holder, you will enjoy the perks with a Marriot Bonvoy gold elite status, such as enhanced room upgrade and the 2 pm late check-out.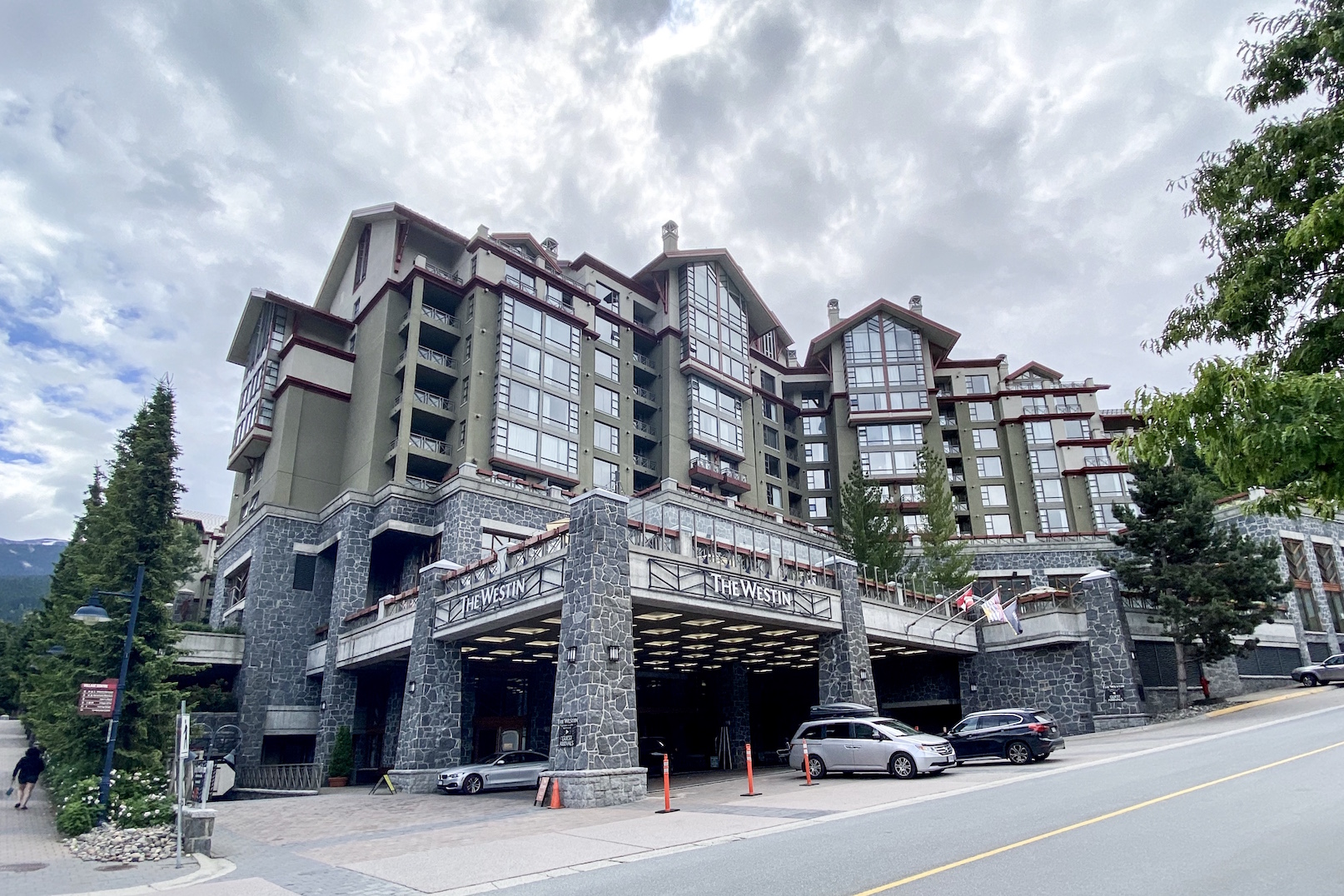 Final thought
Westin Resort & Spa Whistler does live up to the reputation as one of the top hotels to stay in the resort town. Despite the post-pandemic situation, they offer adequate adjustments to the services.  It is important to keep in mind that the hospitality industry isn't quite the same yet. But they have been doing their best to keep travellers happy.  Bearing this in mind, it is not difficult for BC locals to enjoy a trip to visit other beautiful parts in BC.  And I'm looking forward to my upcoming trips to the Okanagan.
Rating: 3.5/5
Westin Resort & Spa Whistler
4090 Whistler Way, Whistler, BC V8E 1J3
(604) 905-5000 or marriott.com/hotels/travel/ysewi-the-westin-resort-and-spa-whistle