It was around lunchtime. After our short visit at Blue Bottle Coffee, we decided to check out another popular lunch spot in Downtown San Francisco before our media lunch at 1 pm.
Areta suggested the Belgian-inspired Vive La Tarte in SoMa, based on their popular presence on Instagram with the famous croissants served with toppings.
We walked into this vast space, completely open.  The dining side of the space features a stadium-style seating area, where diners can look down to a spotless industrial size kitchen run by cooks,  bakers, and servers, all working in a harmonious order. There are also a few rows of canteen-style tables filled with lunch goers. Some outdoor seatings are also available. People order food directly from the super long counter, which is also a display of their daily featured lunch items and baked goods.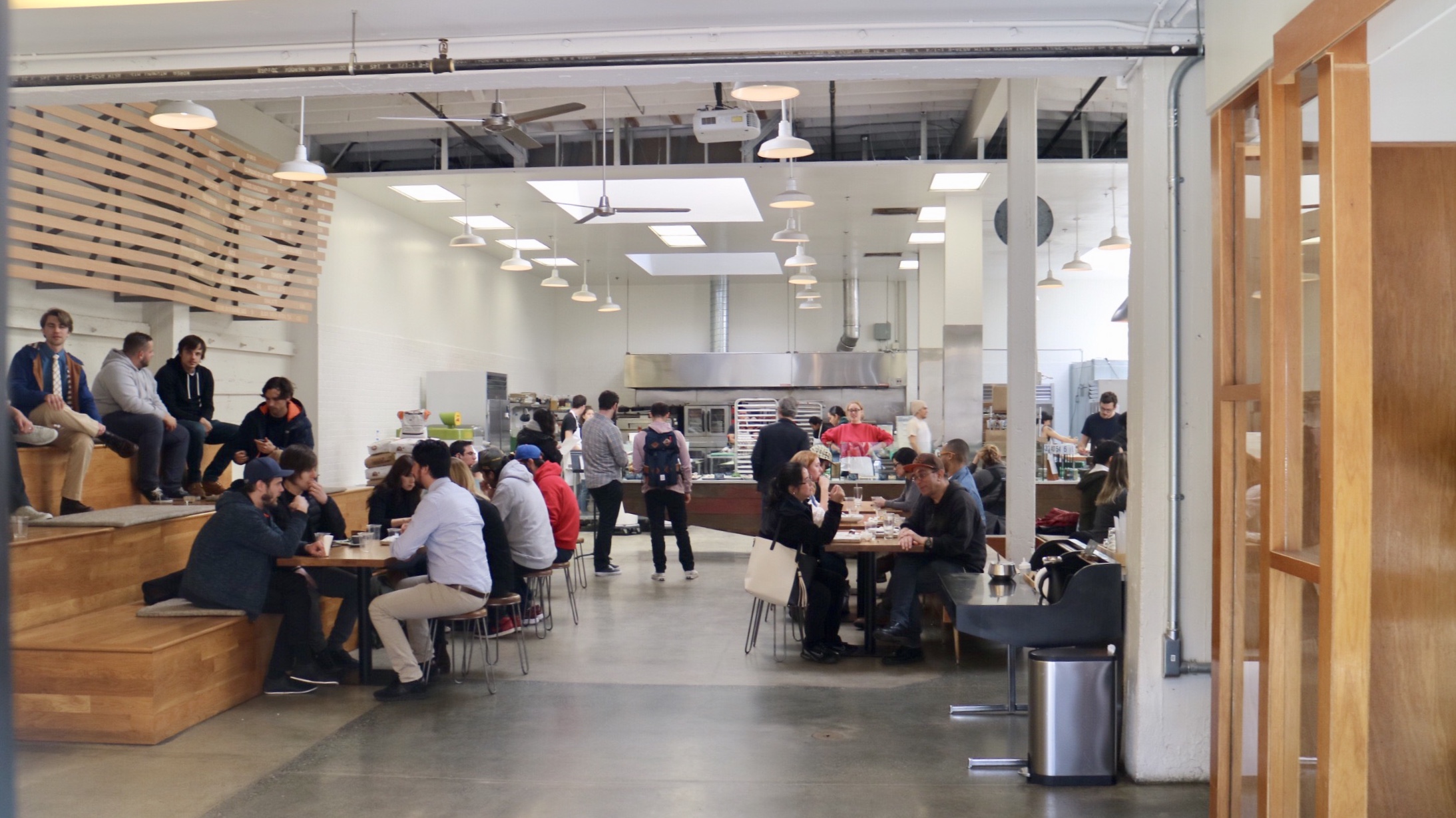 I was pretty hungry and wanted a fix of this extremely delicious-looking Bacon and Egg Focaccia Pizza. ($8) The texture of the bread is just impeccable, pleasantly fluffy but also with a bit of a nice chew, and finished with an incredibly tasty cheese crust.  Cutting through the perfectly cooked egg, I let the yoke running all over the bacon and cheese goodness. It was a piece of heavenly happiness.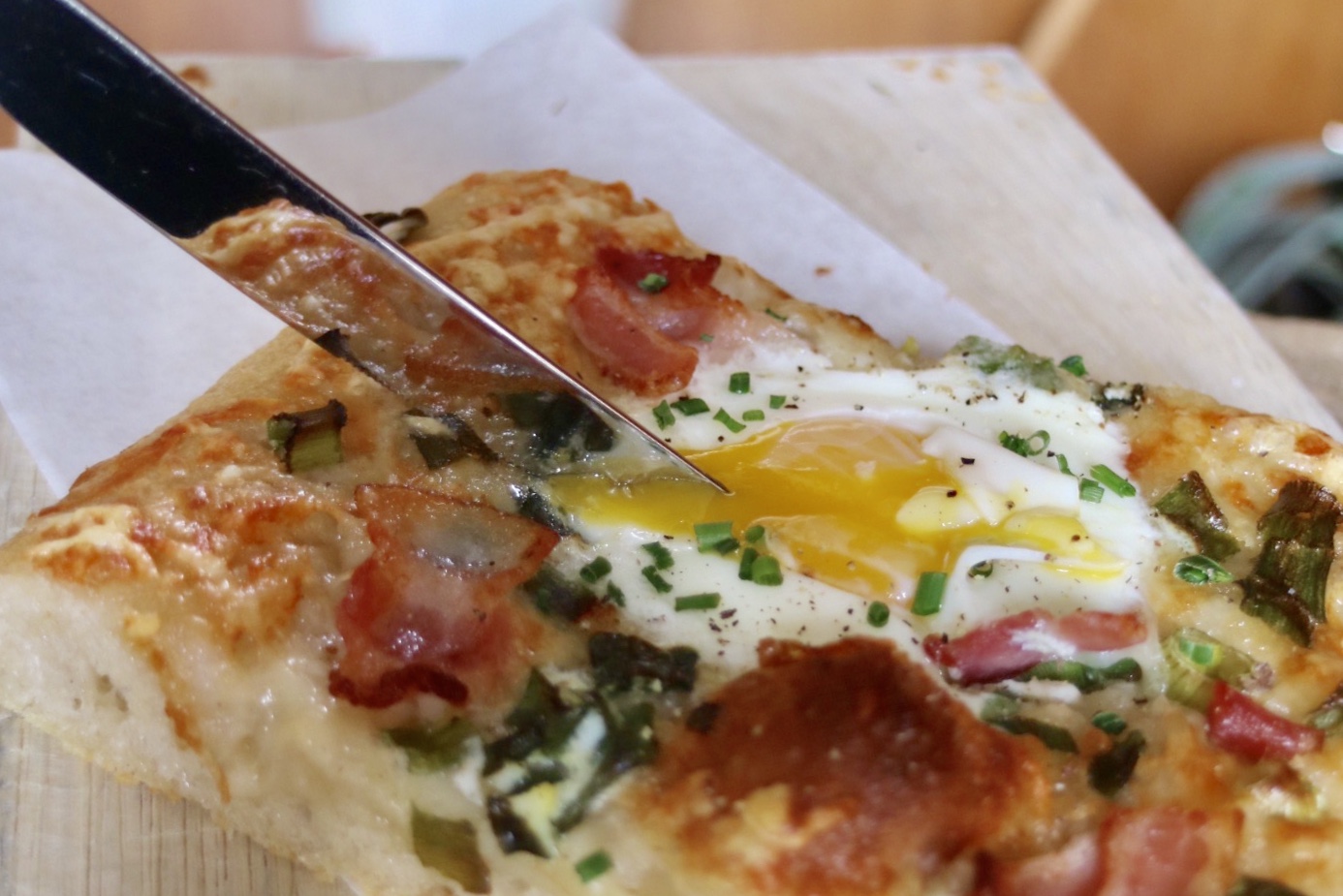 We were also impressed by these photogenic giant croissants and ordered the Pain Au Chocolat ($4), Orange Blossom and Za'atar ($4), Key Lime ($5) and Strawberry Shortcake ($5). Besides loving how buttery and flaky they are,  I am excited to see more choices than just plain and chocolate croissants at a bakery.
Final words
The lunch items and the baked goods here are visually stunning and taste just as incredible as they look. The Industrial-chic feels of the open space is rather refreshing for a break/lunch spot, where everyone can really enjoy a nice start of the day or a satisfying lunch break. For visitors, this spot gives a piece of the SoMa life and it's definitely worth checking out.
$-$$
rating: [wp-review id="14186″]
Vive La Tarte
1160 Howard St, San Francisco, CA
1-415-634-5444 or  ?www.vivelatarte.com/