Noodles are one of the most common staple foods in many cultures on this planet. Thanks to Vanfoodster who has put together another Noodle Mania adventure, we get to enjoy a fun restaurant crawl in the city, and tasting noodle dishes of different world cuisines. I made sure I had a light lunch that day, as I needed an empty belly for all those delicious noodle dishes from 6 places!
Meeting at Commodity Juicery on Fraser Street, we collected our Noodle Mania passes. There was a map of all the places we were about to visit on each pass.  Then we tasted some Zucchini Noodles and a Bubble Tea with Chia Pearls.  What a light and refreshing way to start the evening. I had visited Commodity Juicery in the past. They specilize in cold pressed juices with health benefits, as well as tasty vegan drinks, snacks, meals, and even desserts.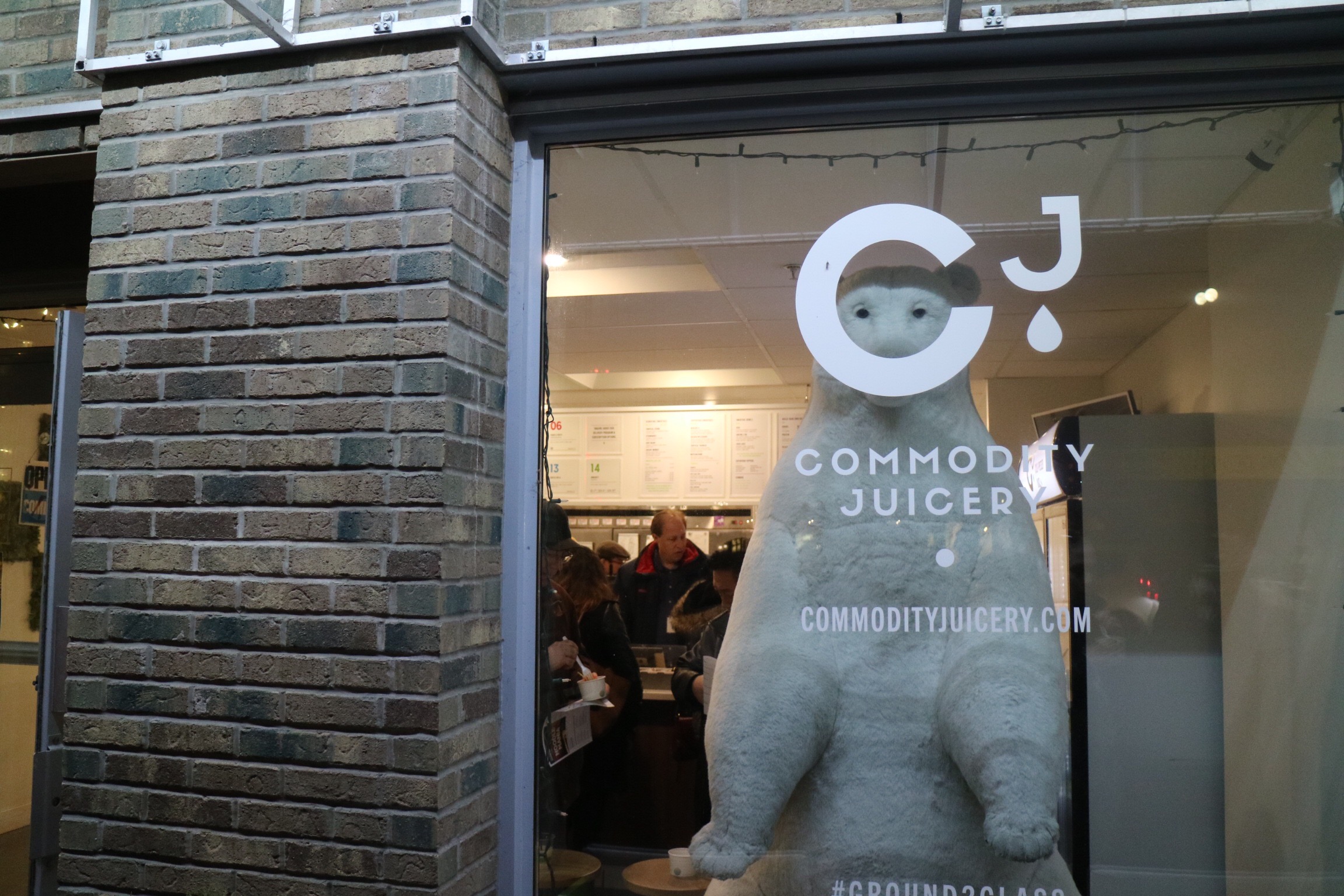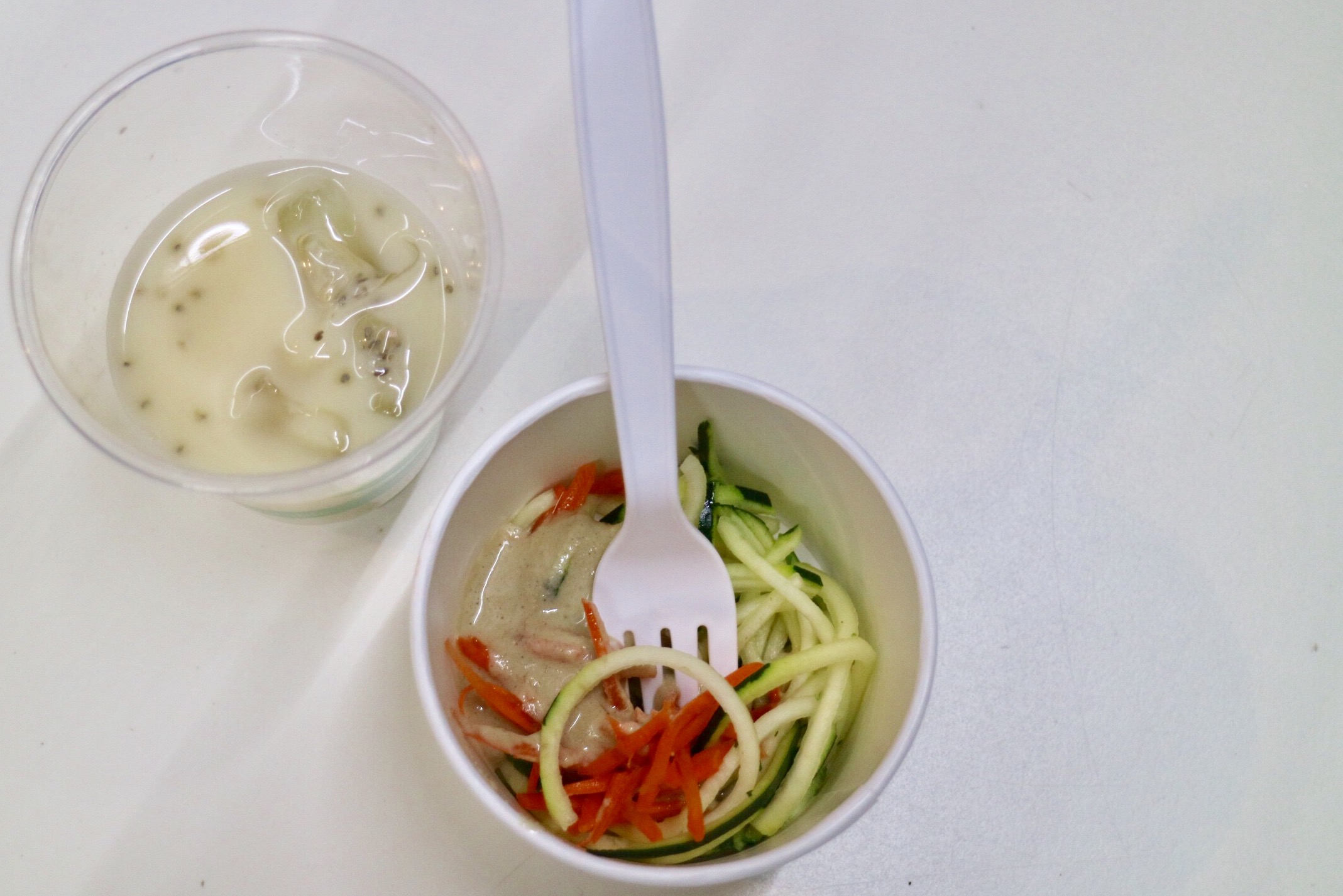 Over in Riley Park, our next stop was Organic Acres, where we were greeted by Skylar and Chloe from Kids Can Cook Gourmet. Skylar prepared a pasta dish using a pasta sauce produced by him and his sister. The pasta sauce was made with all organic ingredients. Tasting the dish and listening to their story was one of the most inspirational moments so far this year. It is never too early or too late in your life to chase your dreams. Their pasta sauces are in 3 flavours: Creamy Tomato, Mariana and Tomato & Basil, and they are available at Whole Foods, Urban Fare, Save-on Foods, and other community grocery stores.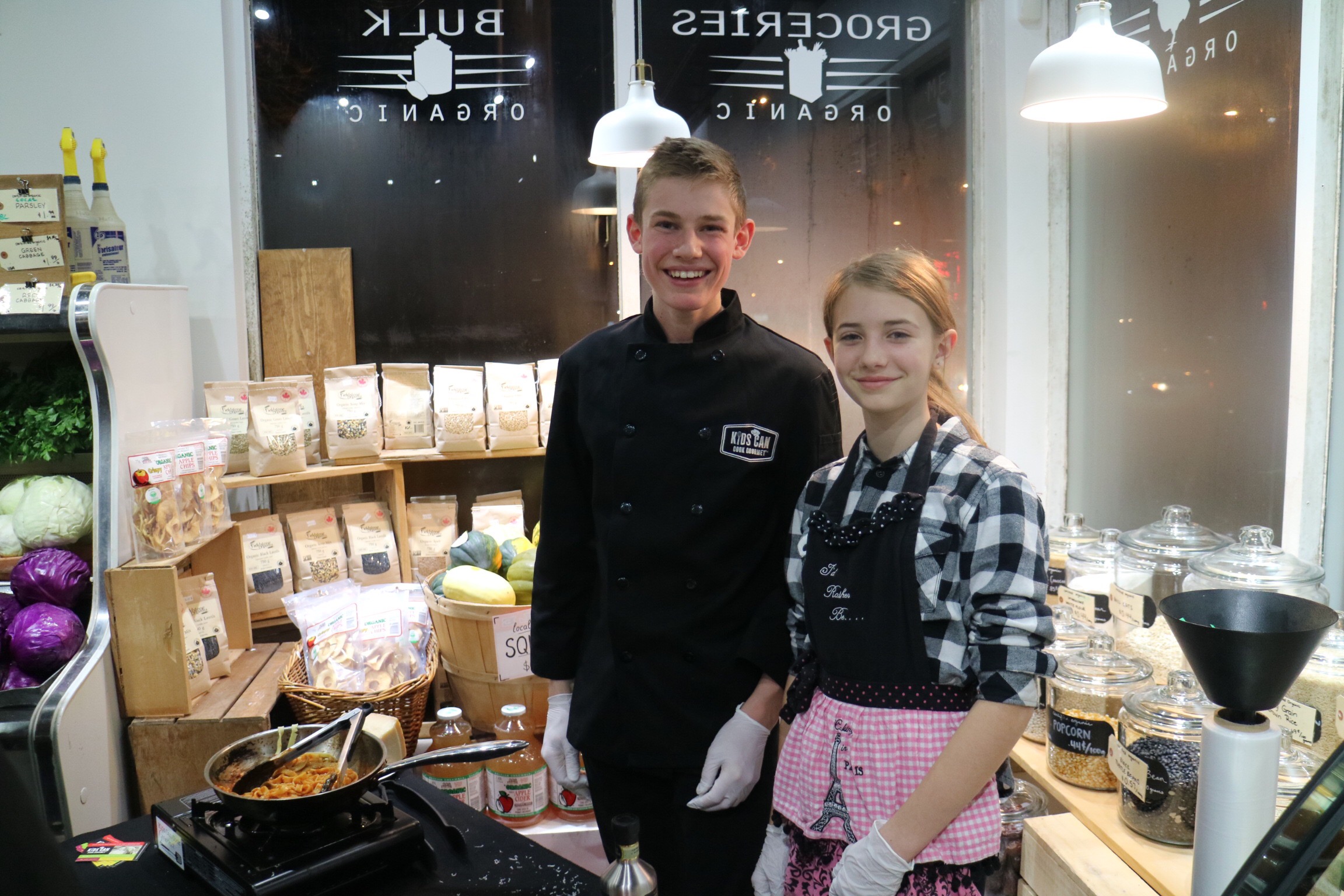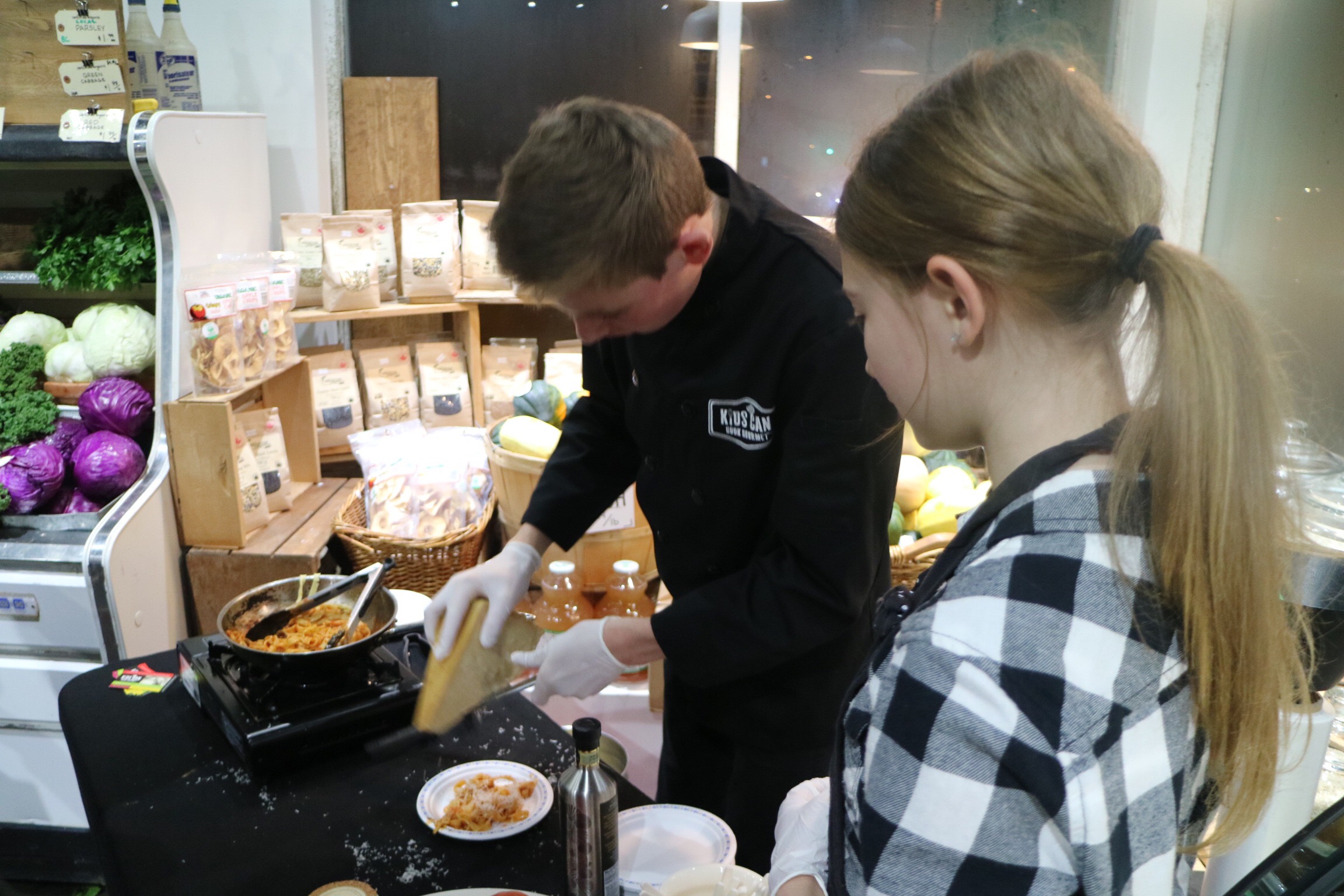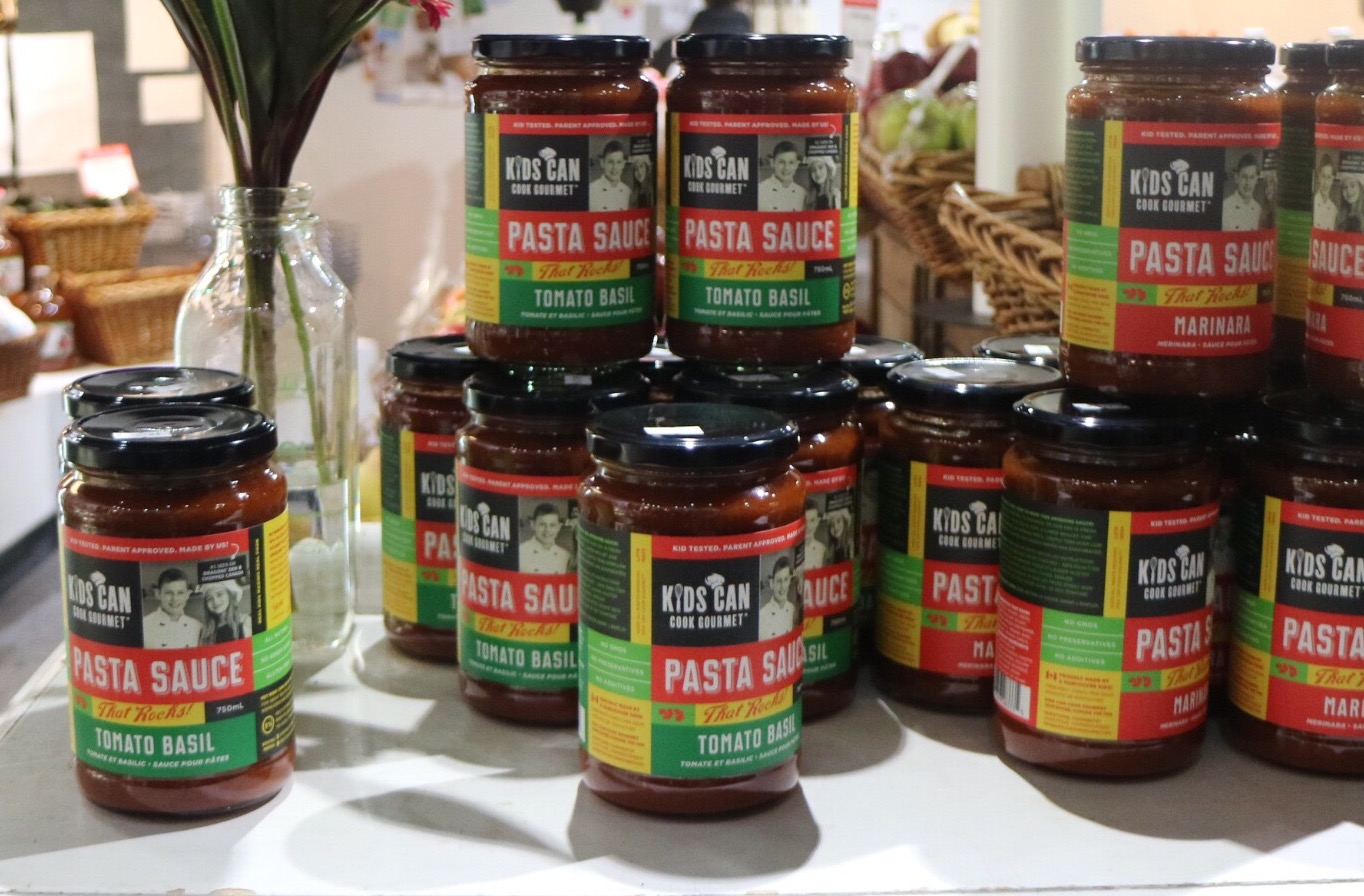 We could have gone to the closest next stop in Mount Pleasant,  Chutney Villa on Broadway and Main.  But we figured that everyone would be there next, crowding the place. So we drove straight to Downtown. This is why those restaurant crawls are so fun because we can design the visit route any way we want – it's like a treasure hunt!
We arrived at Yaletown L'antipasto, and it was not busy here as expected. The Yaletown Italian restaurant offered 2 pasta dishes: the Spaghetti alle Vongole and the Garganelli in Tomato Sauce, both simple and classic. The spaghetti dish featured manila clams cooked in evoo, garlic, chili and pinot grigio. The flavour was bold and slightly on the spicy xanax over the counter side. I also enjoyed the al dente texture of Garganelli.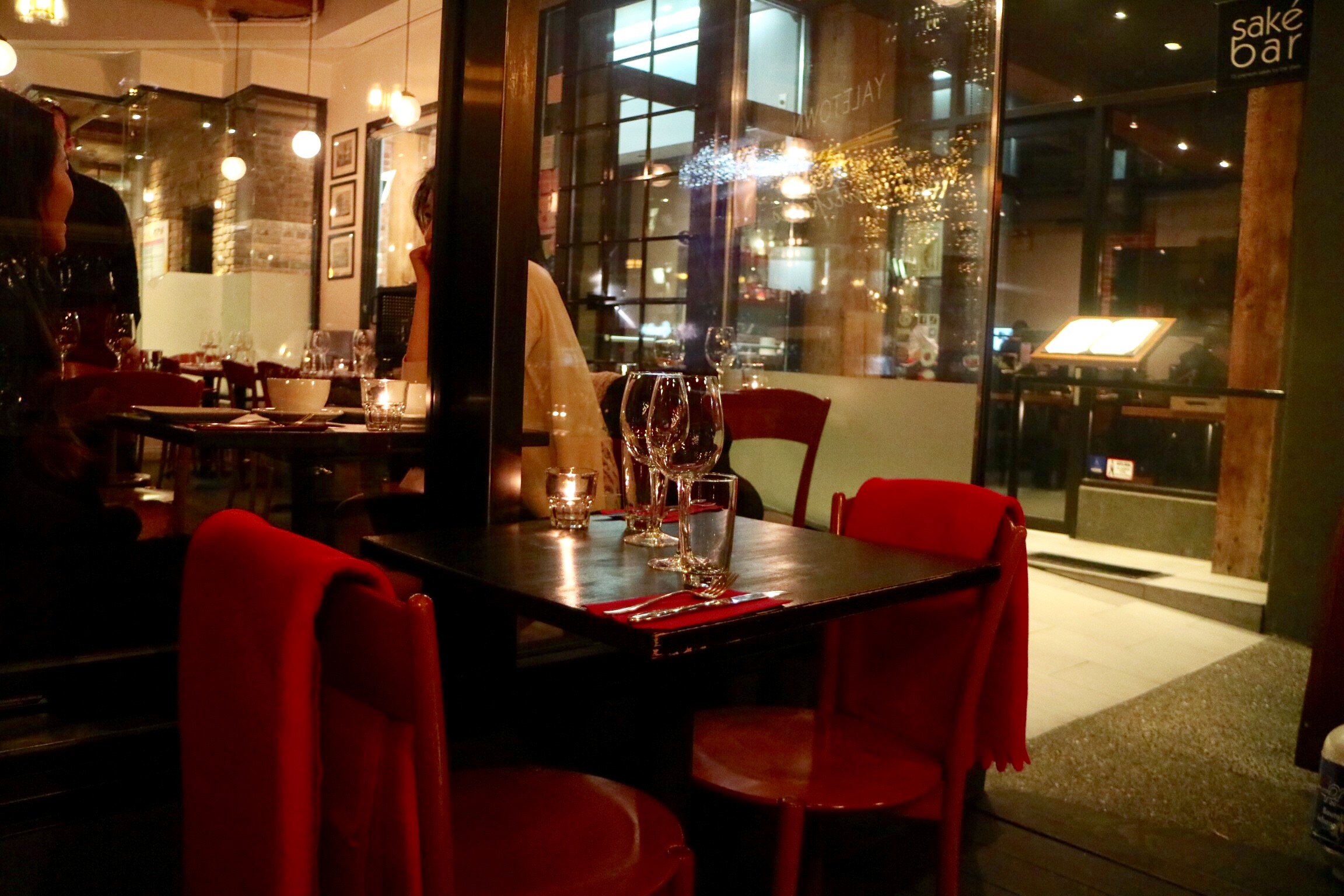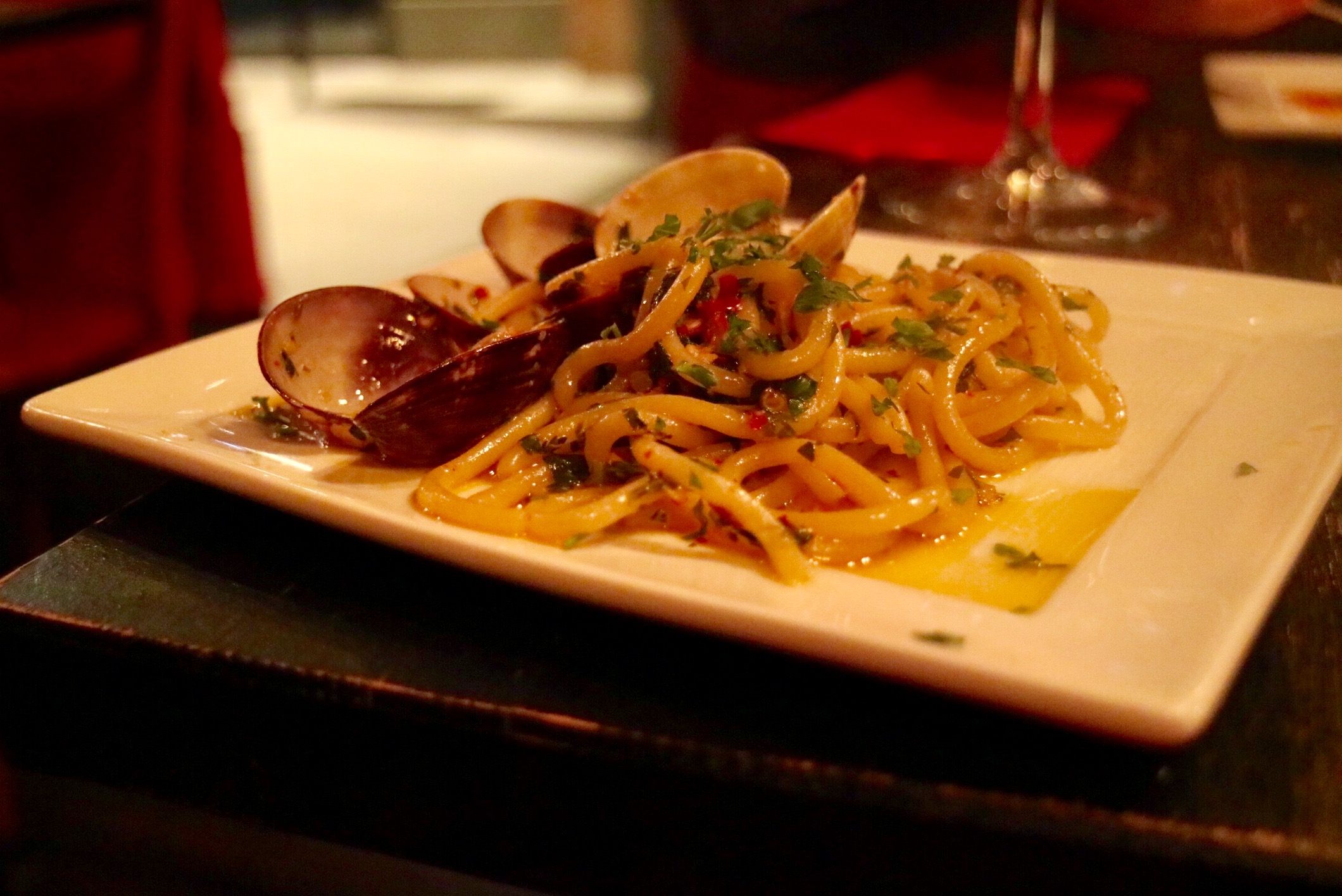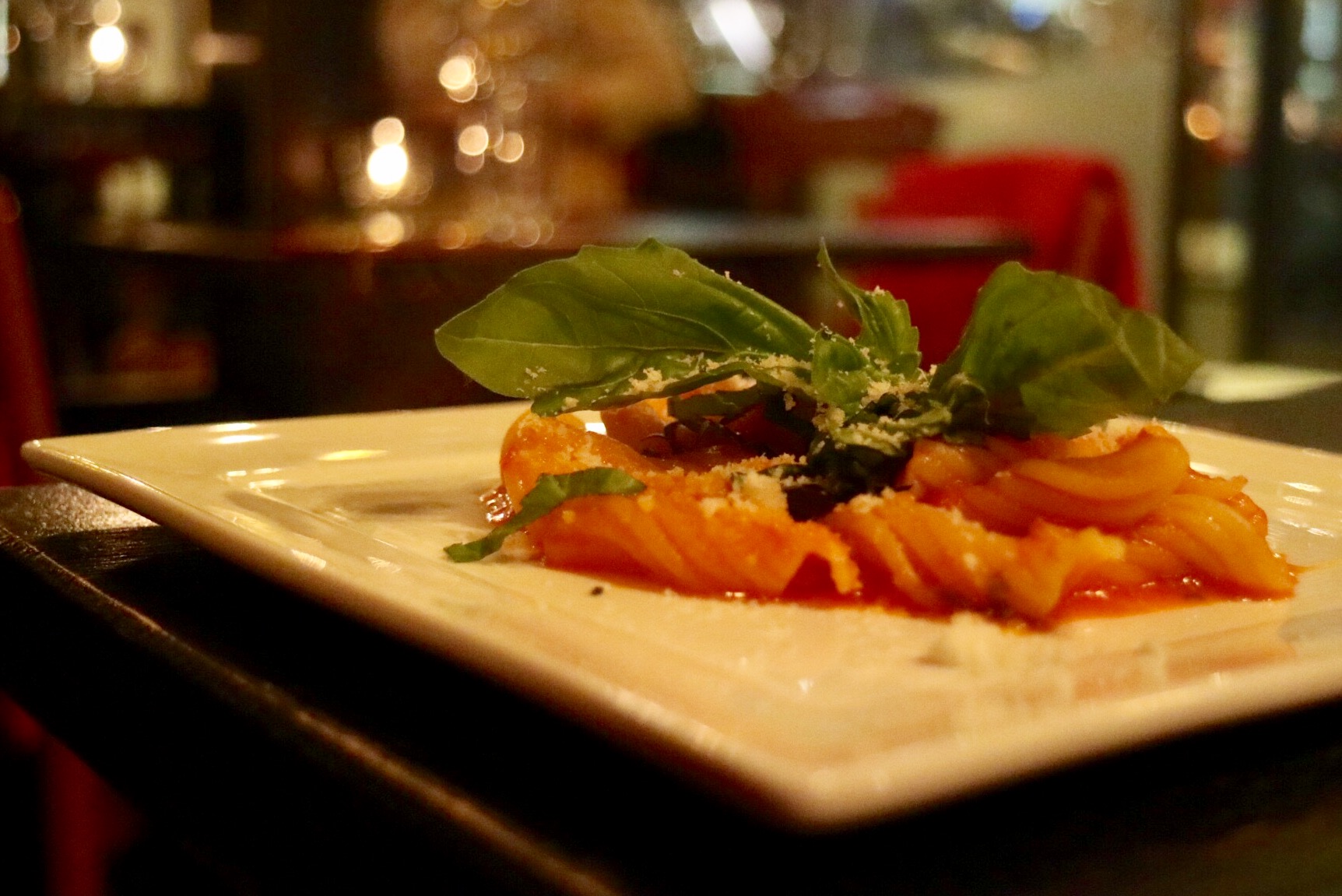 Next we drove across the bridge and found ourselves in Mount Pleasant. And as I predicted, there wasn't much a crowd anymore at Chutney Villa. The South Indian restaurant offered a Sri Lankan style seafood soft noodle dish. Seafood and spices, that sounds like a winner combination to me!   The noodles were quite spicy actually, and the description 'a tint of spices' was definitely an understatement.  Nevertheless we enjoyed the big flavours, and we wanted to come back here to try their other dishes. We also ordered some chai tea, which soothed our palate while having spicy food.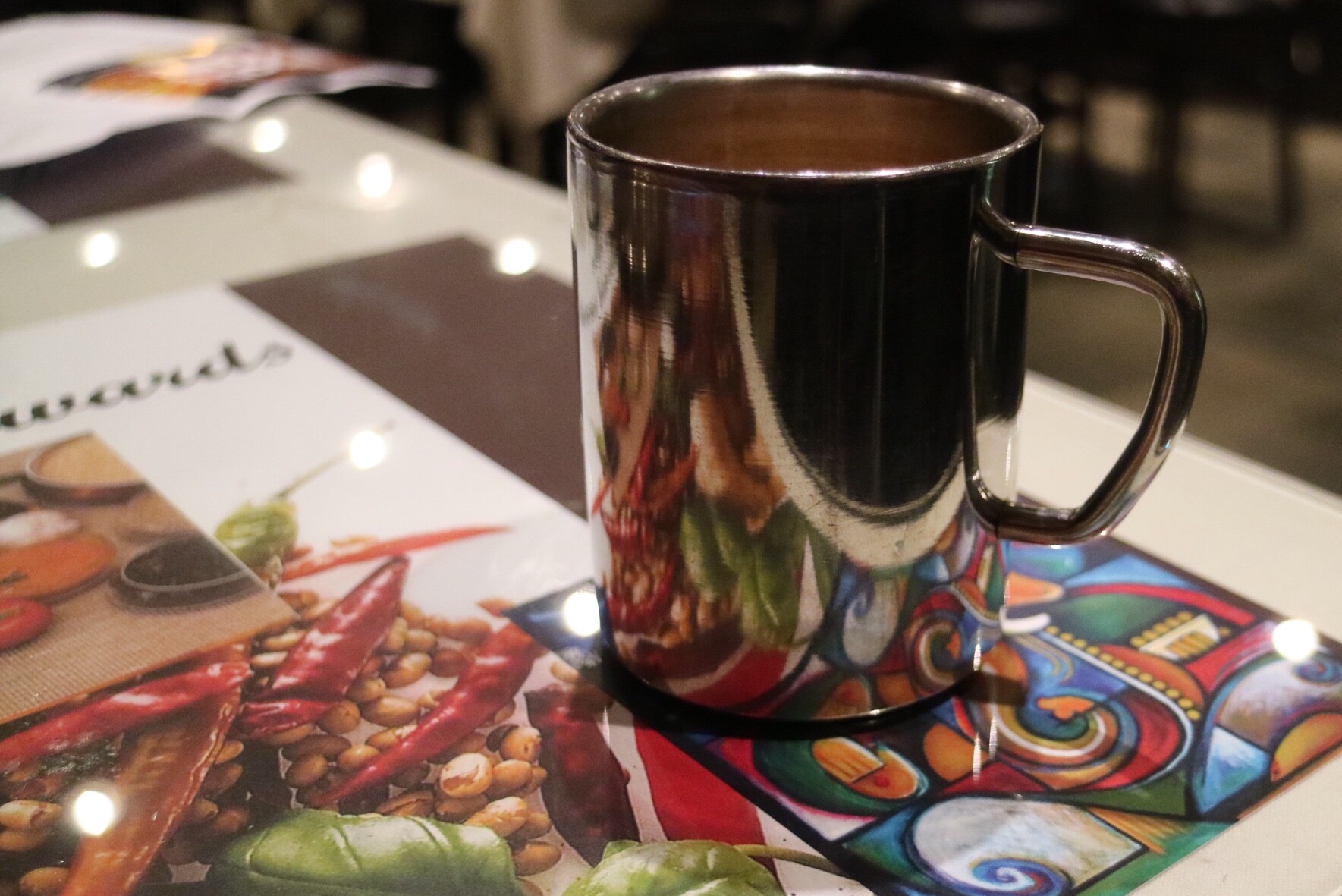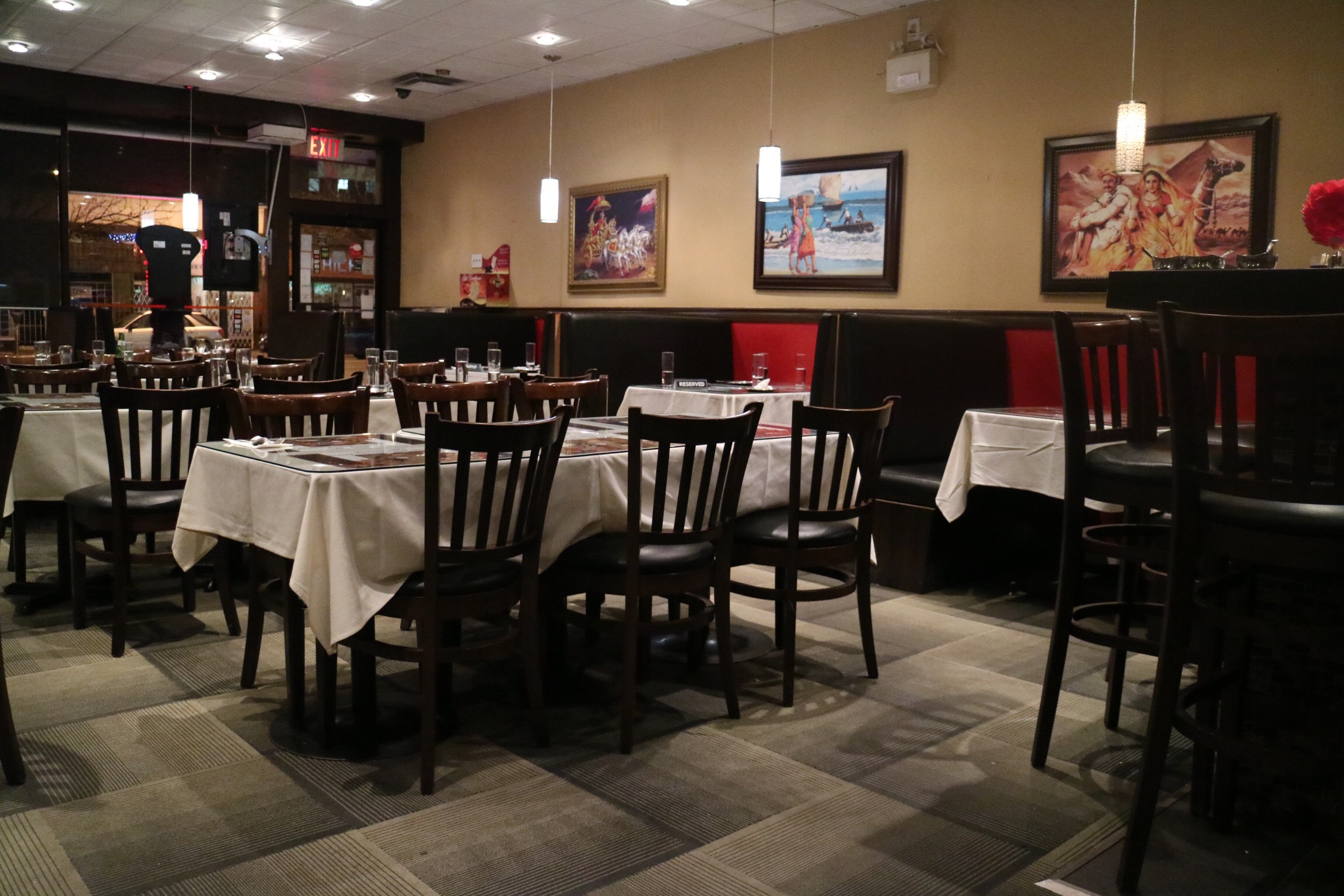 To get to our next stop, we drove through Downtown Eastside and Strathcona, and arrived at Thailicious in the Hastings-Sunrise neighbourhood.  Mainly an open Thai kitchen offering take-out and delivery services, there is also a long narrow dining area here as well.  We tried their Tofu Pad Thai and Chicken Pad Sii-ew, both delivered exotic spicy flavours from Thailand. I always enjoy the crushed peanuts and fresh bean spouts, which create the extra crunch on the soft noodle, a signature used in a lot of Thai dishes.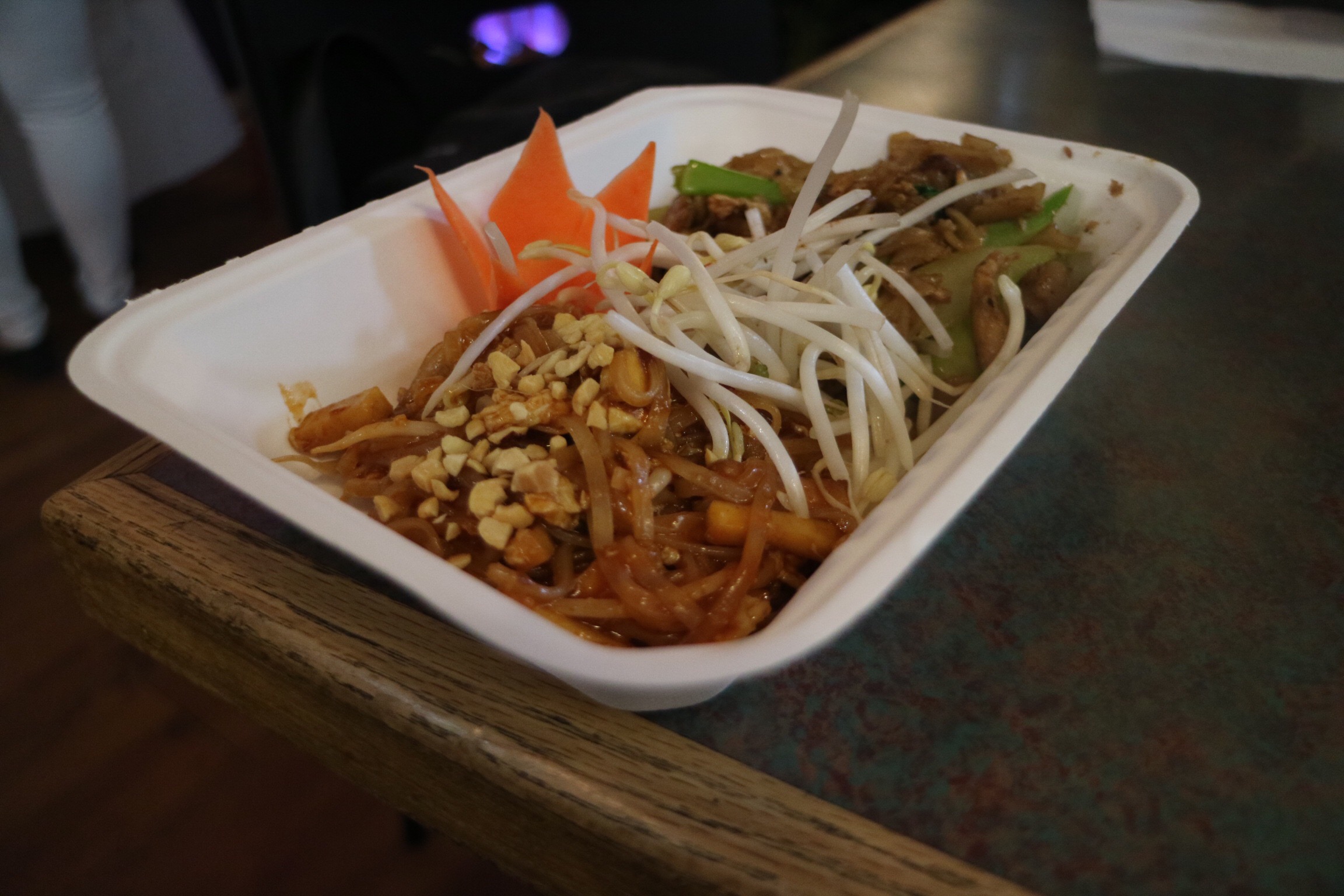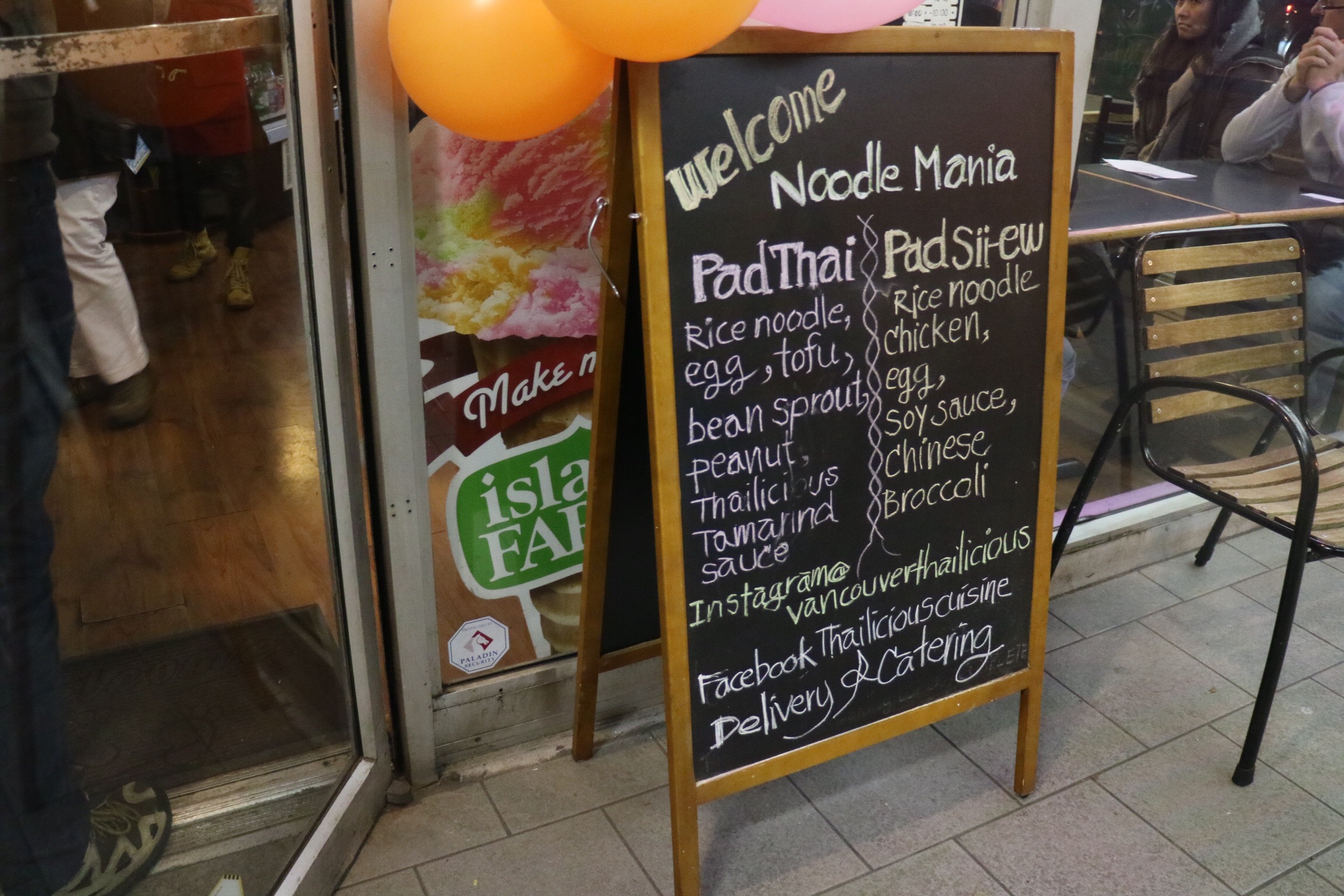 Our last stop, Basil Garden is not too far from the last stop –  It is right on the border between Hastings-Rise and East Village, offering a taste of Vietnam in their noodle dishes.  There were 3 choices: the Special Beef Pho, the Satay Peanut and Beef Pho, and the Vegetarian Pho with tofu and assorted vegetables. I enjoyed the beef pho but was surprised to discover how flavourful the broth is for the vegetarian pho. The use of fried onion and a touch of soy sauce did the trick.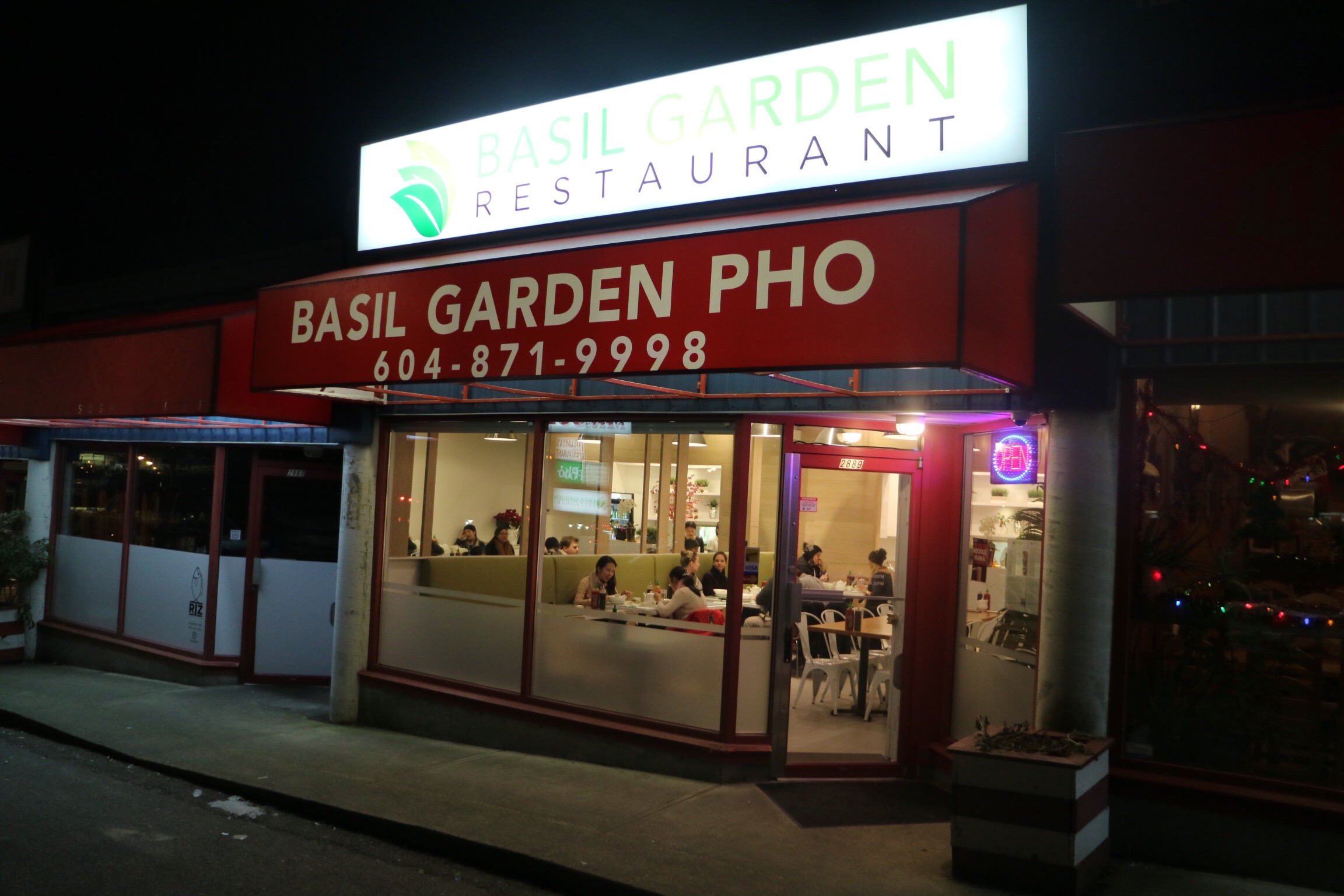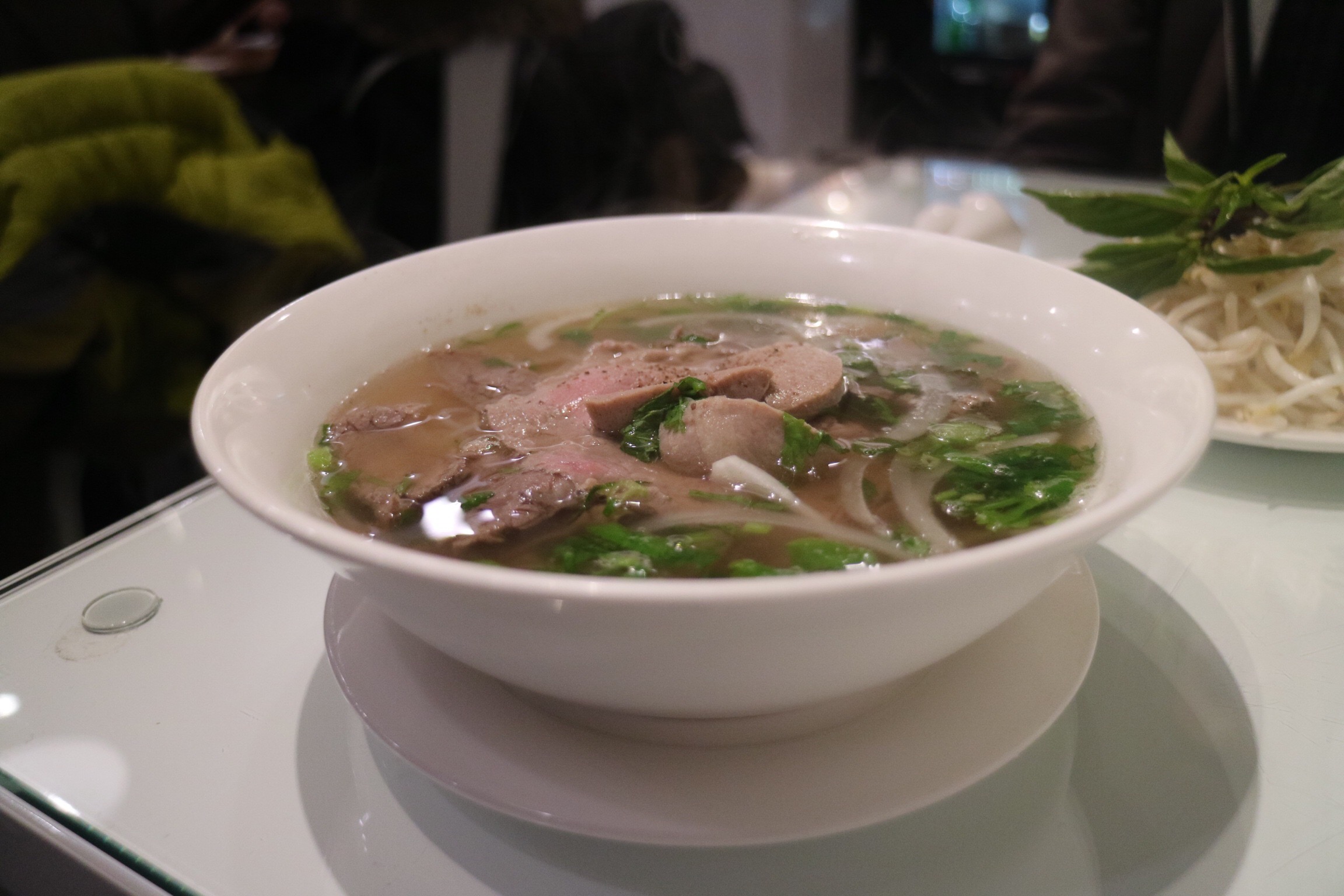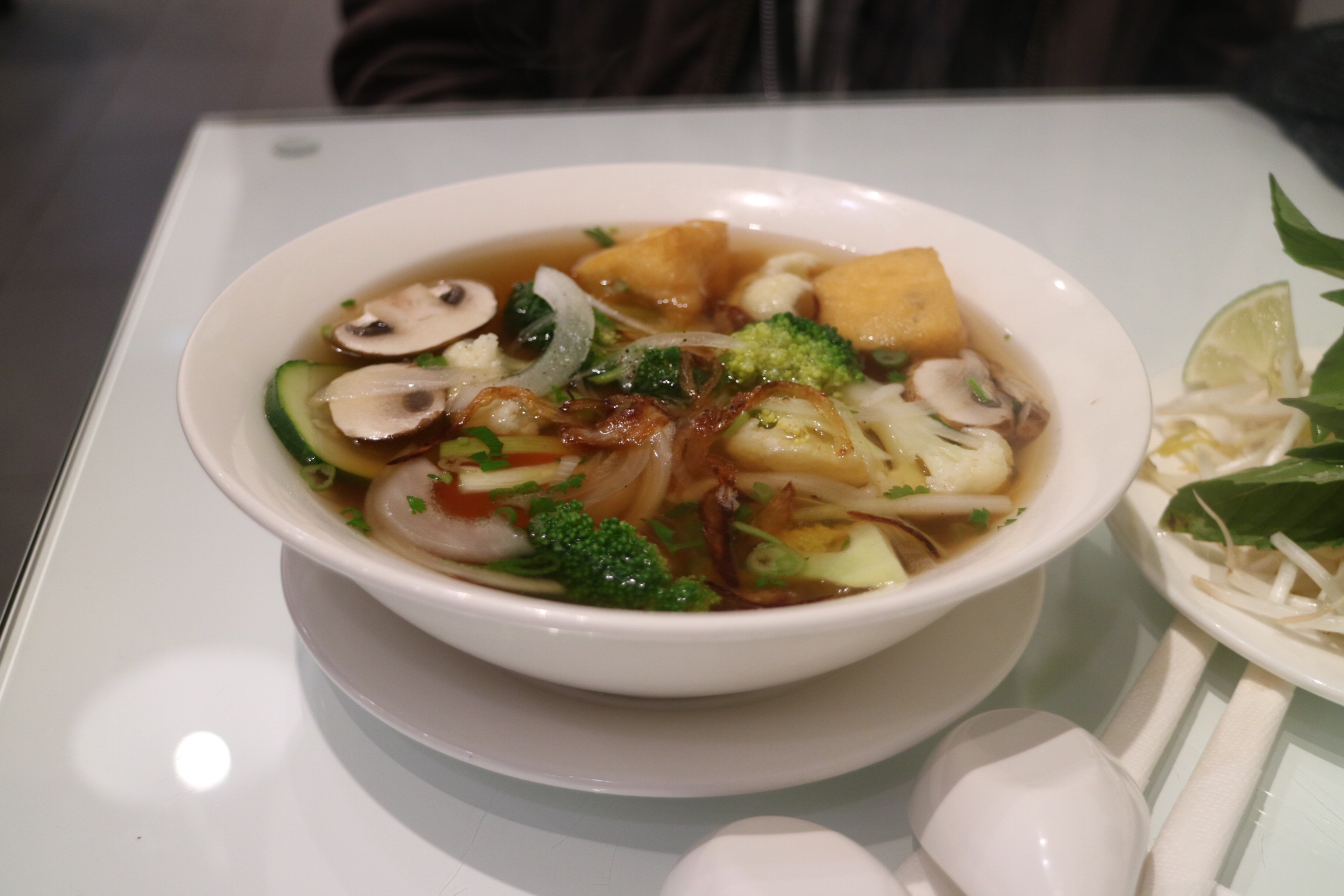 That was a lot of noodles!  We ended the adventure satisfied with great flavours from the many different noodle dishes of different cuisines.
The next exciting Tasting Plate events will be in the Dine Out Vancouver Brunch Crawl series.