It was past 1:30pm and it was a little late for dim sum. I decided to take Ben for something quick but still somewhat decent for lunch. Since we were at Lansdowne Mall, Tropika instantly came to my mind. They might be a little pricey for their not-so-authentic Malaysian/Singaporean dinner menu, but I love their good value lunch specials.
However it was my first time eating here since they moved to this new location. I go to the downtown location more often. And in my memory, the lunch dishes at the old Richmond location at Aberdeen centre were pretty much that same with the ones at the downtown one. But when the food came, I was surprised by the presentation of the Curry Beef Brisket and Rice special. They added a side salad and a couple pieces of deep fried wonton along with the rice. Visually it was a mess and looking cheap, reminding me of some rice lunch plate I had 15 years ago, at some Americanized Chinese restaurant that I stopped by while driving down the interstate in Northern California.
Although the curry tasted okay, I was too put off by the presentation of the beef dish. The Singaporean Seafood Laksa had some good flavours but the seafood pieces were not all prepared consistently well: cod was fresh but it was slightly under cooked – I suspect that they just throw the fish right before they pour the hot broth over the rice noodle; green mussels were nicely plum and juicy, but tiger prawns were overcooked entirely.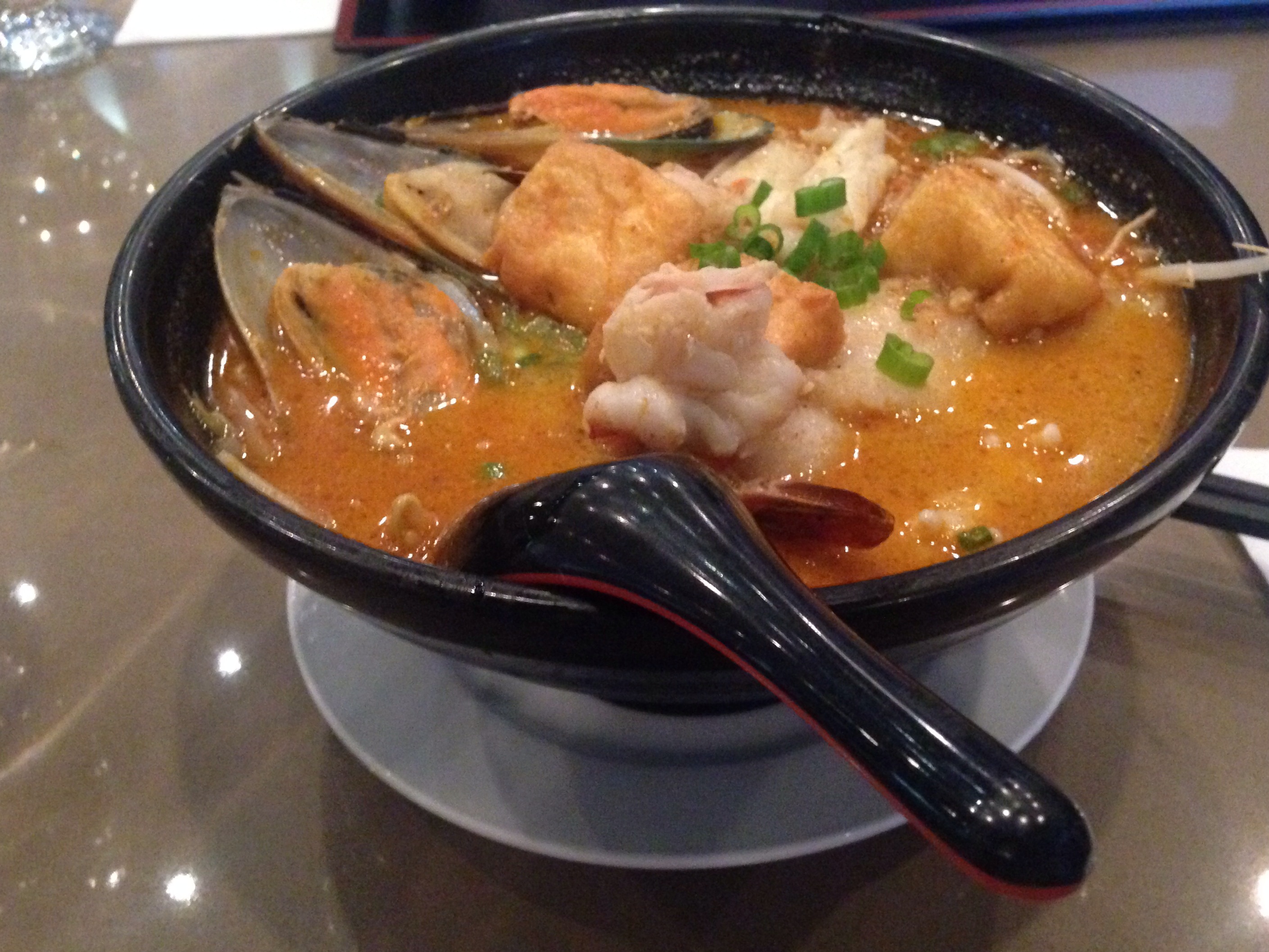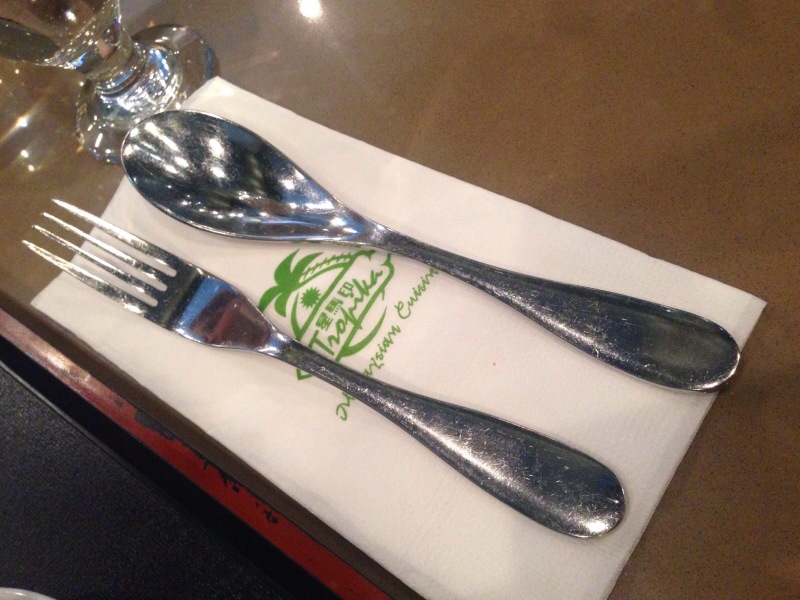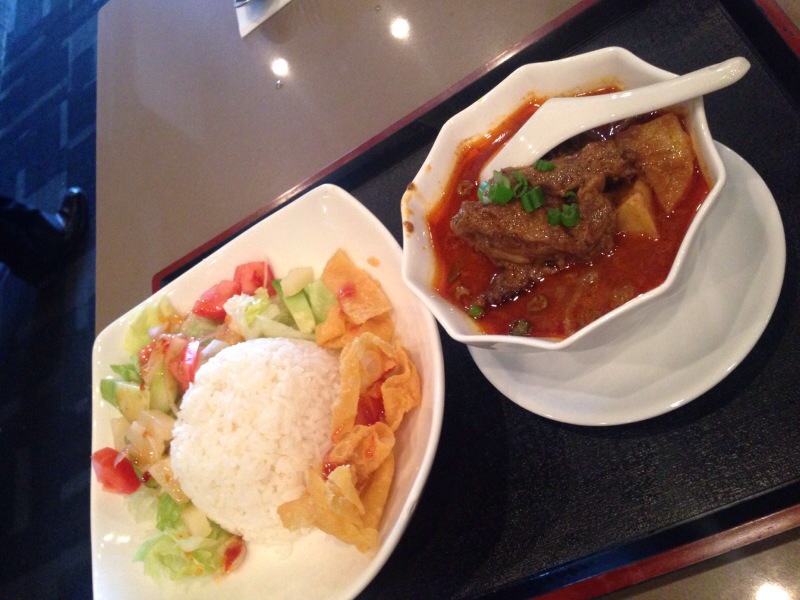 Also they could have turned up the lights a bit more. It was pretty dark in there during the daytime. And I need to mention that they had some discovery channel show on the tv when we were eating. I tried to appreciate the educational value, but watching insects crawling everywhere was not what I would call appetizing. After all I was slightly disappointed even though the food tasted okay. I mean who wouldn't be disappointed over a mediocre answer to a high expectation.
Map and reviews: