I always have a lovely time doing cocktail crawl with my fellow food blogger Maggi (@MagMei). She has quite the eyes and the thirst for the most intriguing cocktails in the city, and sometimes the limited-time offers. This time we found ourselves at Yew Seafood + Bar for their annual Halloween cocktail, the "Dead of Night", inspired by the 1945 horror film with the same name.
I was a little surprised myself that I had never visited the popular restaurant,  a part of the prestigious Four Seasons Hotel. They are known for the famous Fisherman's Box and other creations on the freshly caught.  I felt quite comfortable sitting at the bar here,  looking at the high ceiling, and a giant wall featuring a see-through fireplace, with the spacious dining room on the other side of the wall.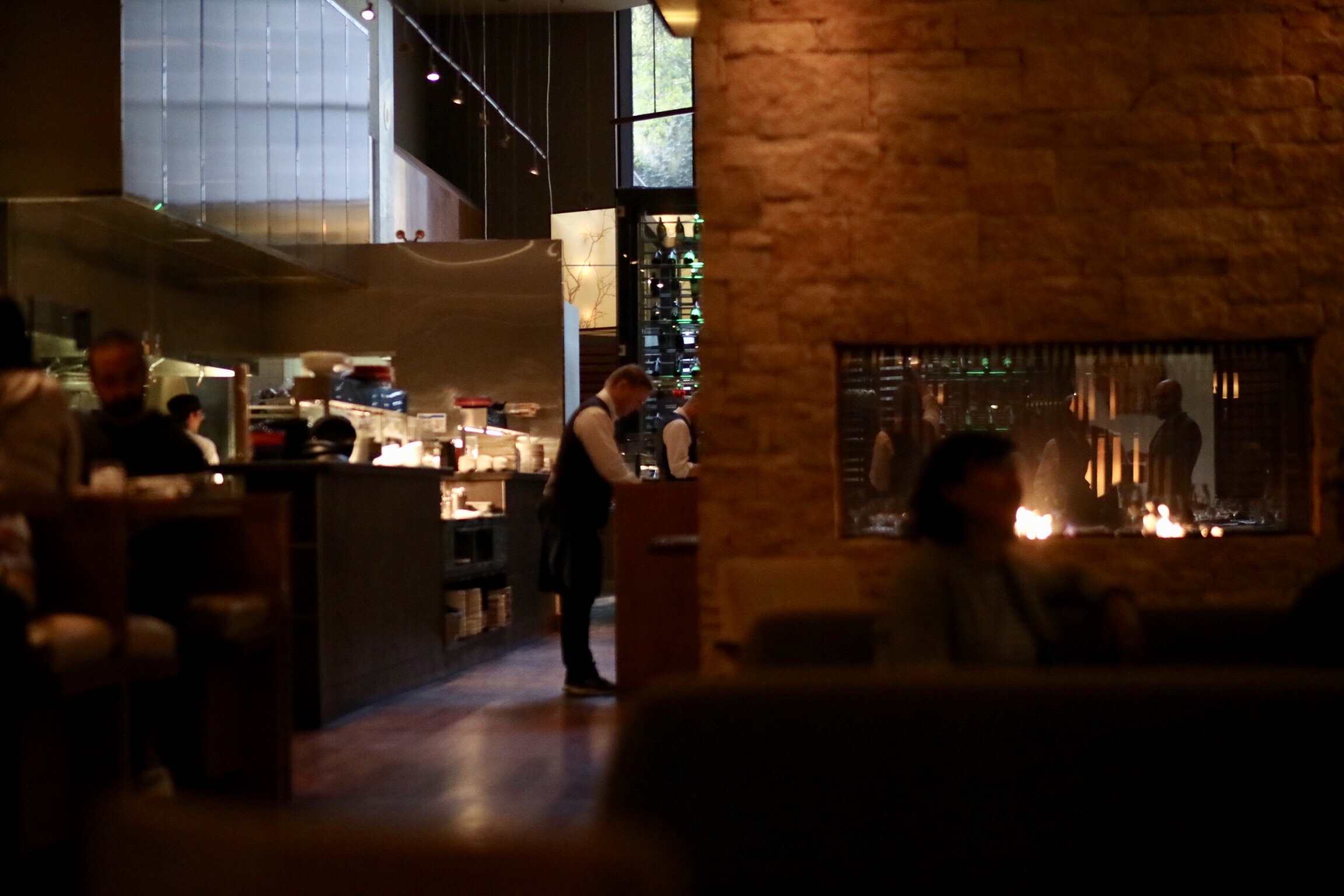 Here comes the "Dead of Night".  The cocktail was staring at me with an eerie eyeball made with lychee and a dark maraschino cherry, with a lick of "blood" on the cocktail glass rim. The eye-popping spookiness is pure genius, and I'm definitely stealing the idea!  I tasted cardamom in the drink, a rare but absolutely delicious choice for spicing up a cocktail.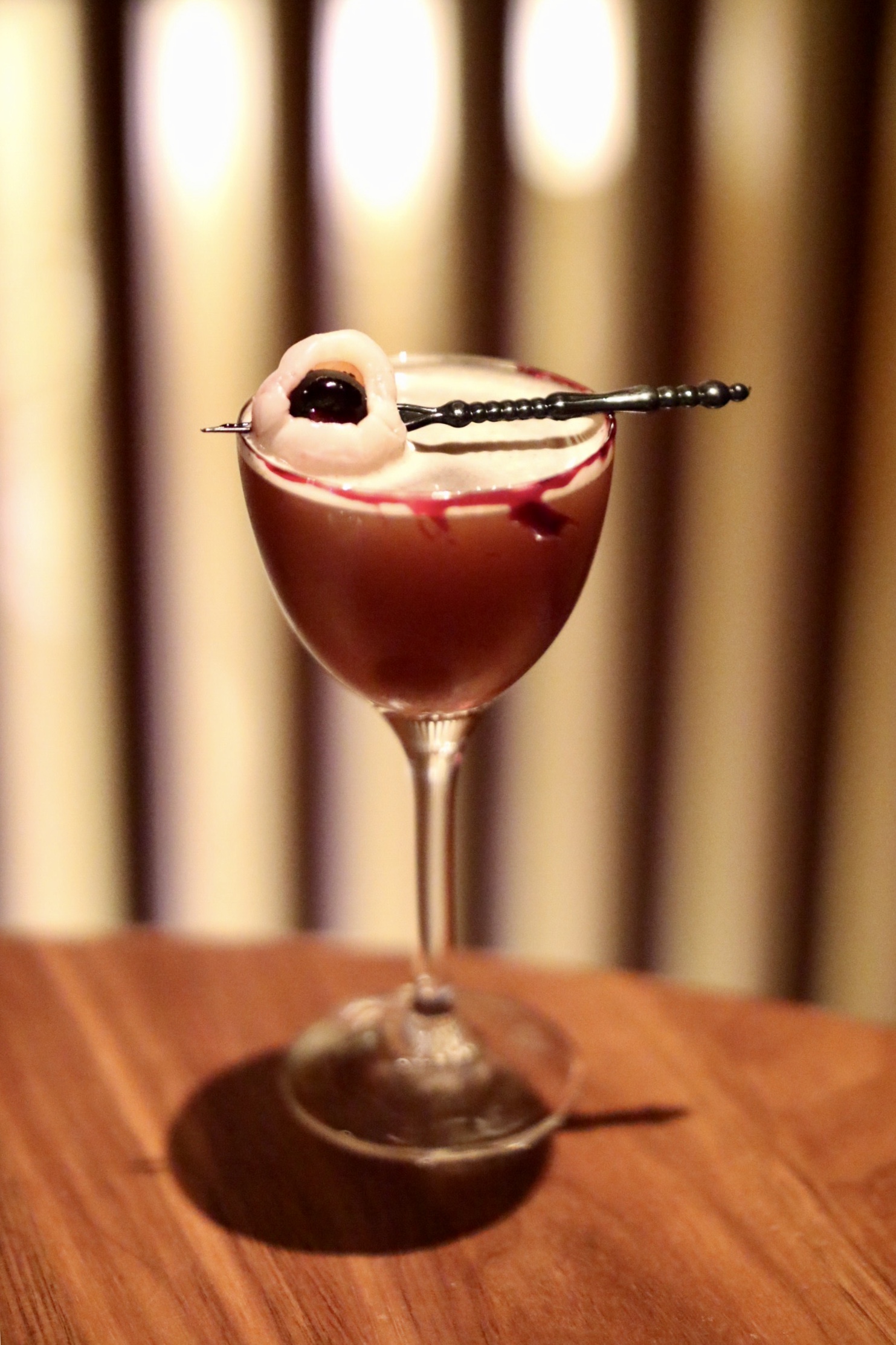 We were just in time for the "Aperitivo Hour", the Happy Hour menu inspired by the Italian aperitif cocktails, available 2 pm – 6 pm, 7 days a week.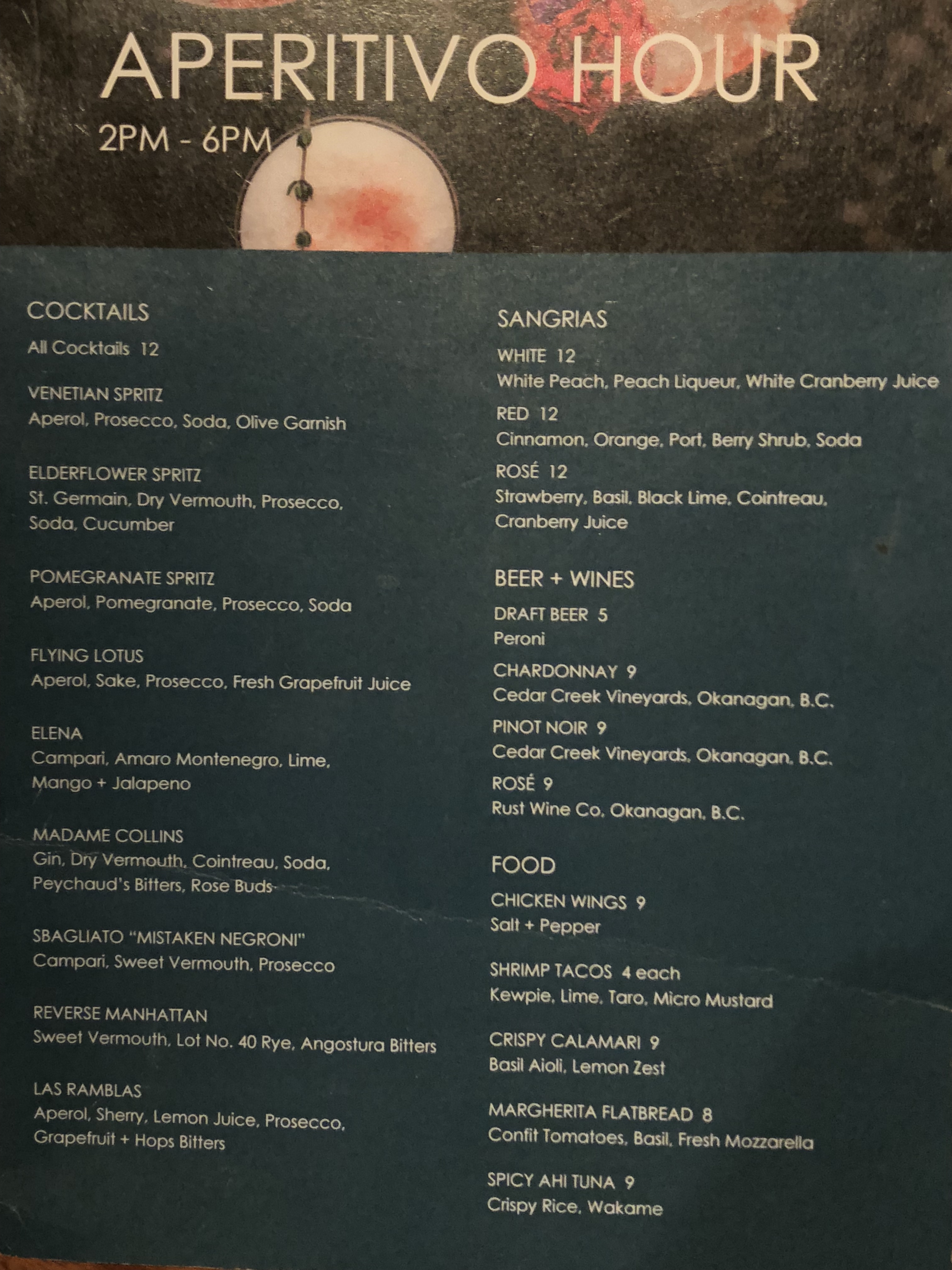 The Pomegranate Spritz impresses visually with the little drops of ruby seeds when the Madam Collins adds a sexy touch of rose buds to the classic Tom Collins.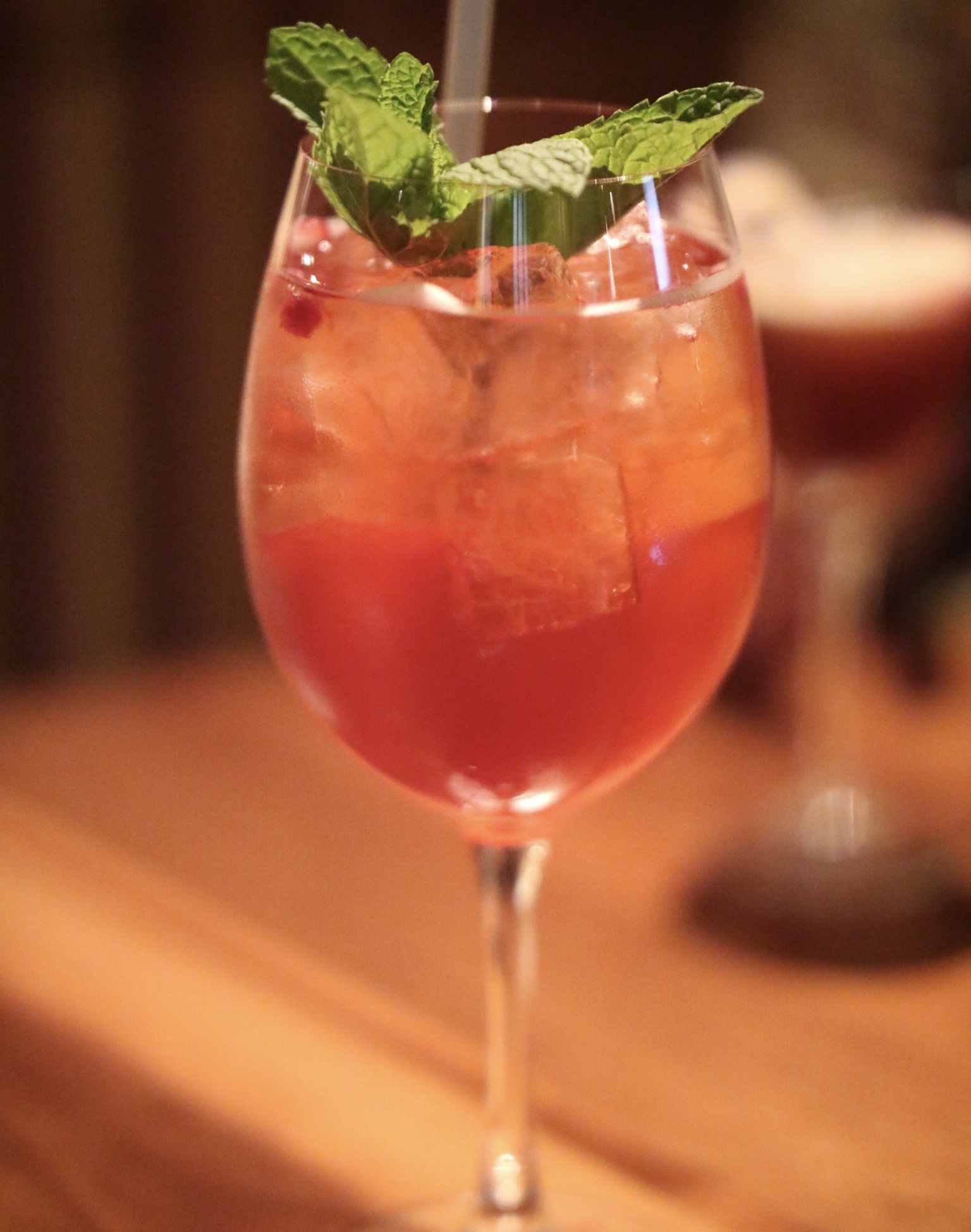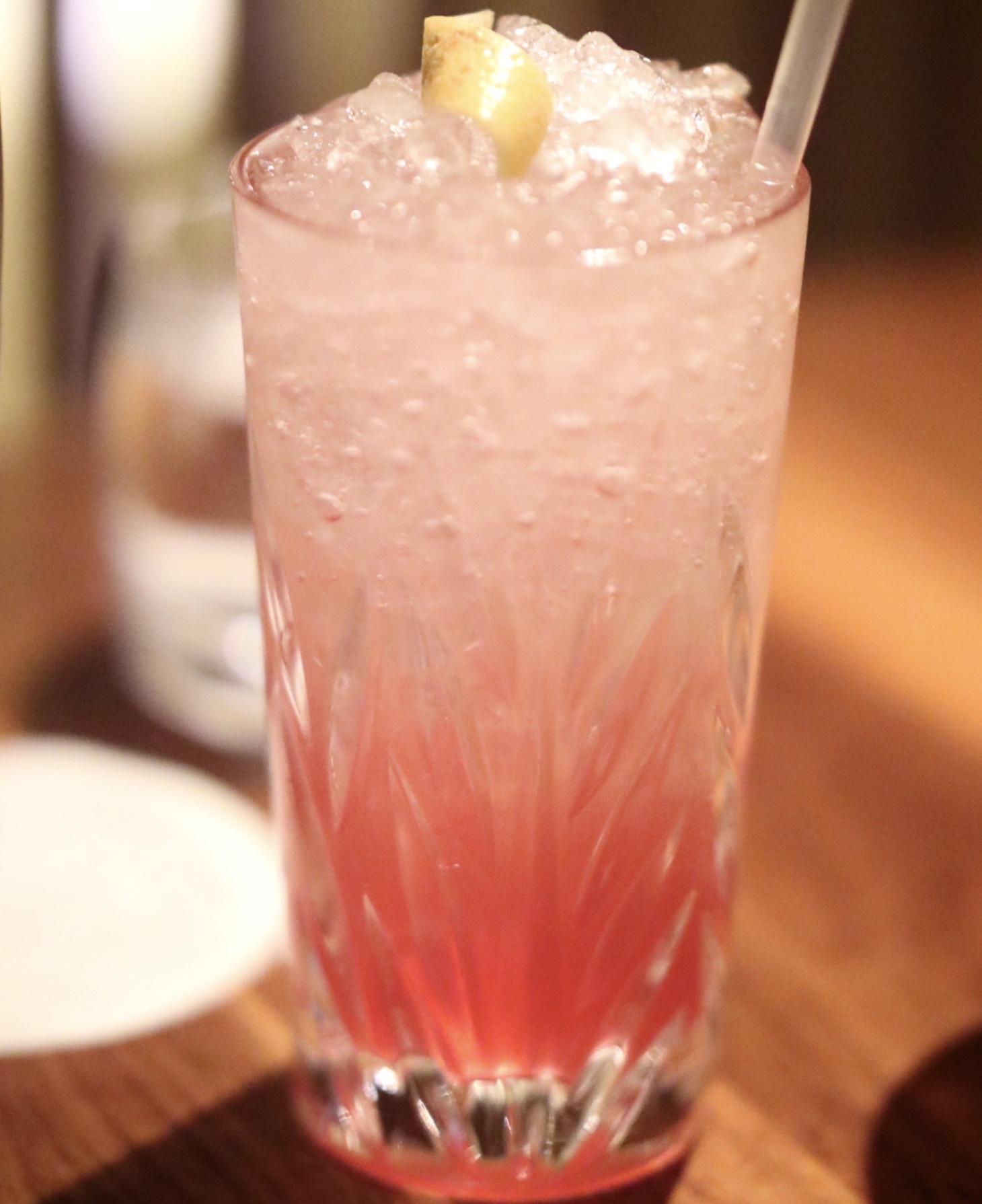 The Final Thought
The Halloween themed cocktail,  the "Dead of Night", from Yew Seafood + Bar this year is more than just a novelty.  If you have a thirst for something spooky but delicious, it is only available until October 31st. The service was excellent as well. I would love to come back to try one of their Fisherman's Boxes.
$$ – $$$
Rating: 3.5/5
Yew Seafood + Bar
Four Seasons Hotel Vancouver
791 W Georgia St, Vancouver, BC V6C 2T4
(604) 692-4939 or yewseafood.com