For people who don't know much about the neighborhood of Yaletown, the name of Homer St Cafe sounds like an old-school diner that serves a $5 egg-and-toast breakfast.  But the restaurant is much more than its modest name. Their food is indeed inspired by classic comfort cooking, but they have a few impressive features, such as the fire engine red rotisserie and the "Chef's Bar", and a private dining room with reclaimed factory windows, and bespoke seating complemented by antique tiling. Not to mention that part of the restaurant is in the iconic historic Homer Building.
I met up with S for a brunch, and we were seated at the garden patio. Although it was already the late autumn, it was still quite nice to be sitting out here for the fresh air on a sunny Sunday. I was impressed with brunch cocktail menu, with the cocktails are priced between $6 – $8. I chose grapefruit juice for my Mimosa ($6) for a bit more tart and excitement, when S sticks with the classic one with orange juice. If you are really in the mood of drinking a $45 HOMER ST. GRAND MIMOSA PITCHER is available.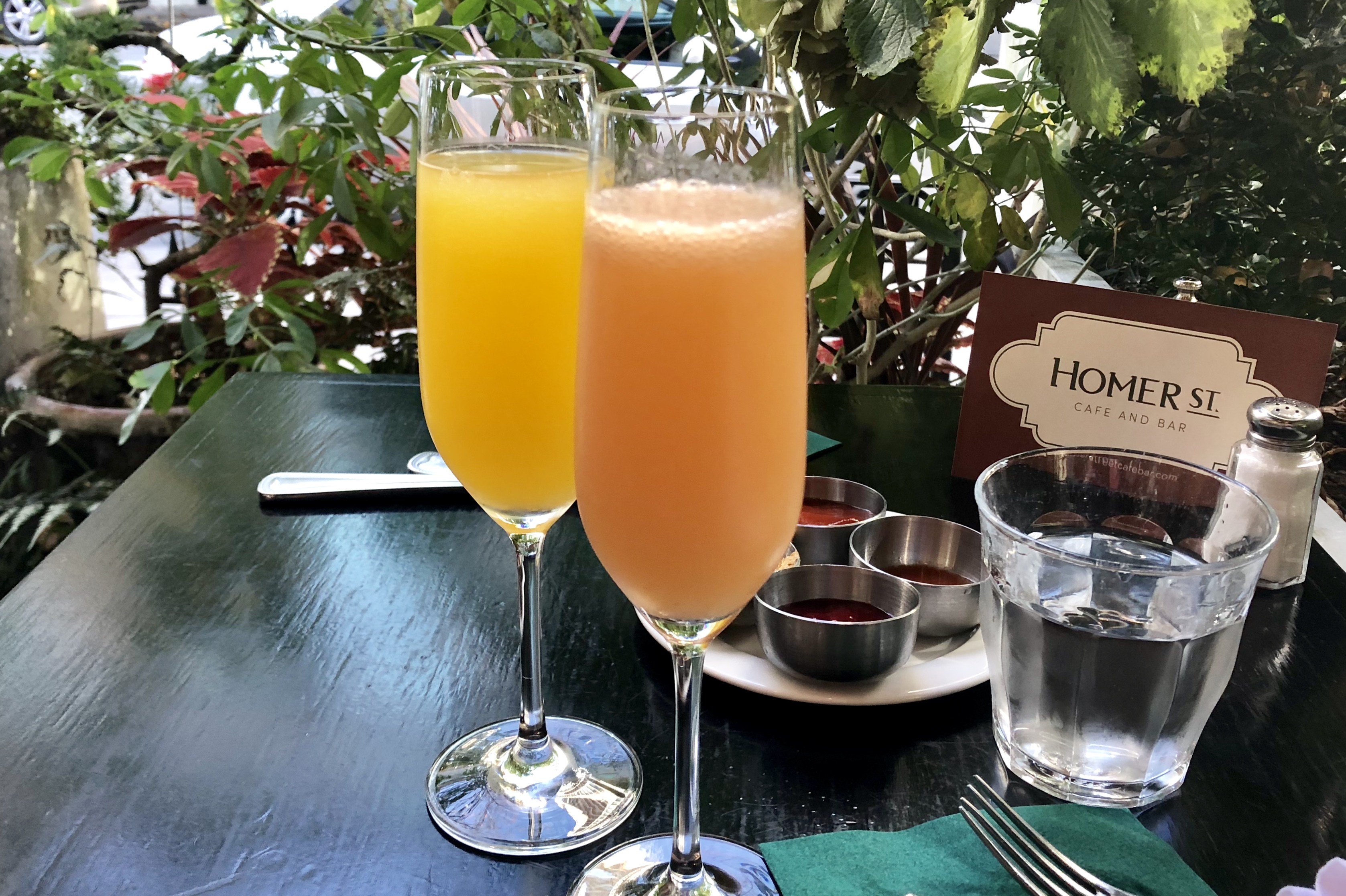 Food wise, I was satisfied. The food was delicious, generously portioned, and not super pricey. The ingredients are locally sourced and tasty, which shows in the Brunch Special of The Day  ($17) S ordered: house-smoked pork belly, house-made sausage, and local farm eggs. My Homer St Burger  ($17) was great, probably one of the best I have had this year.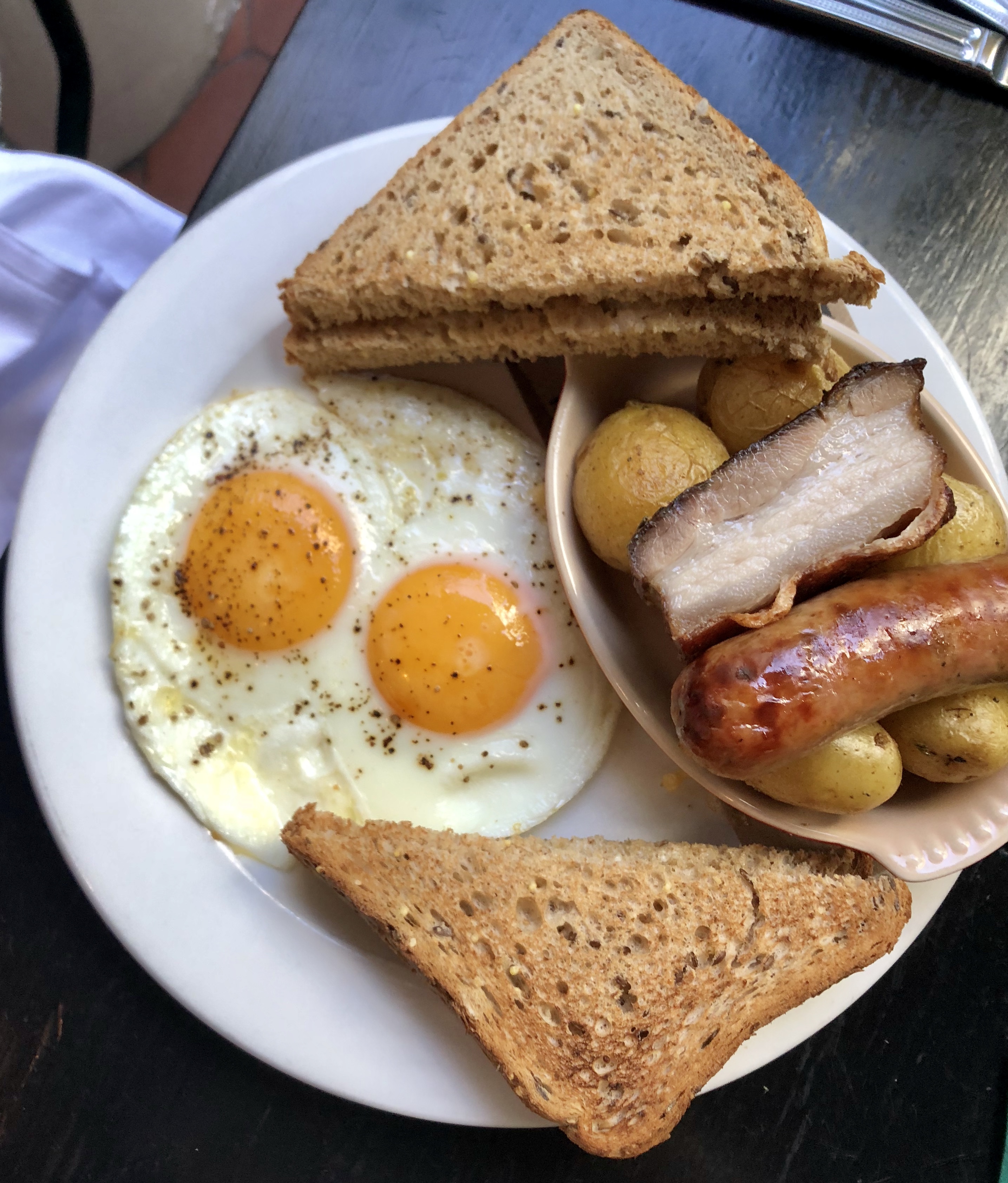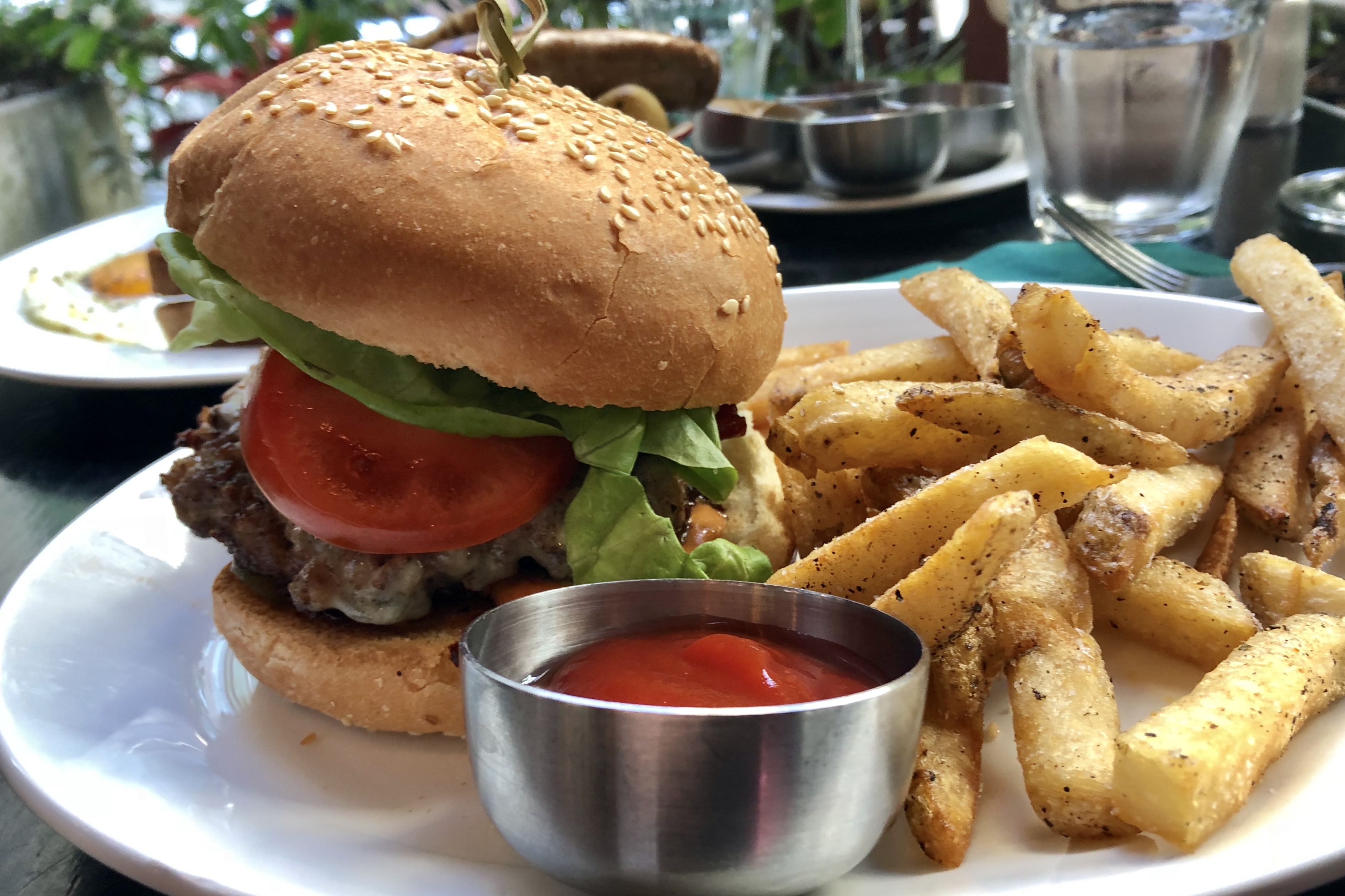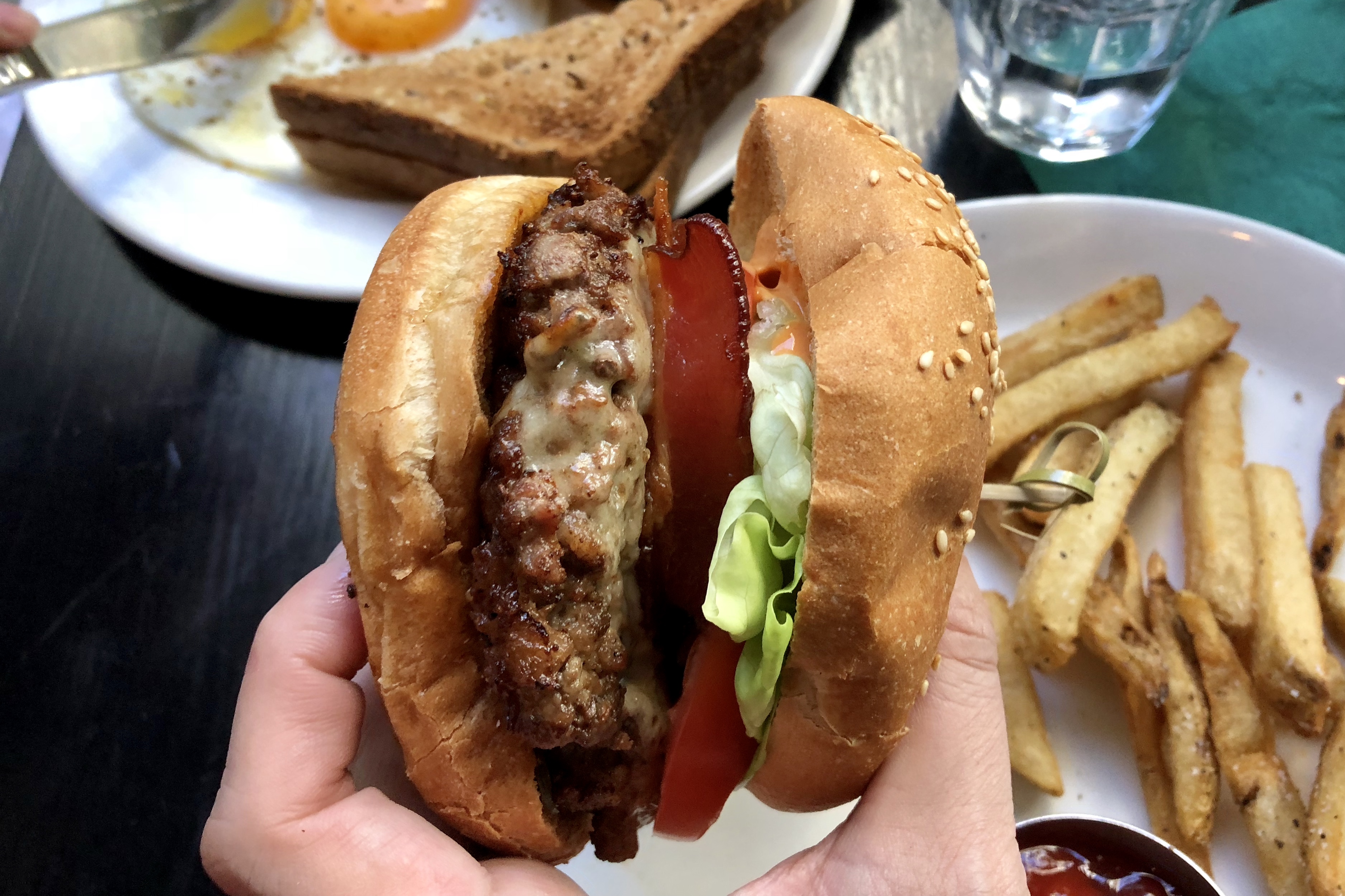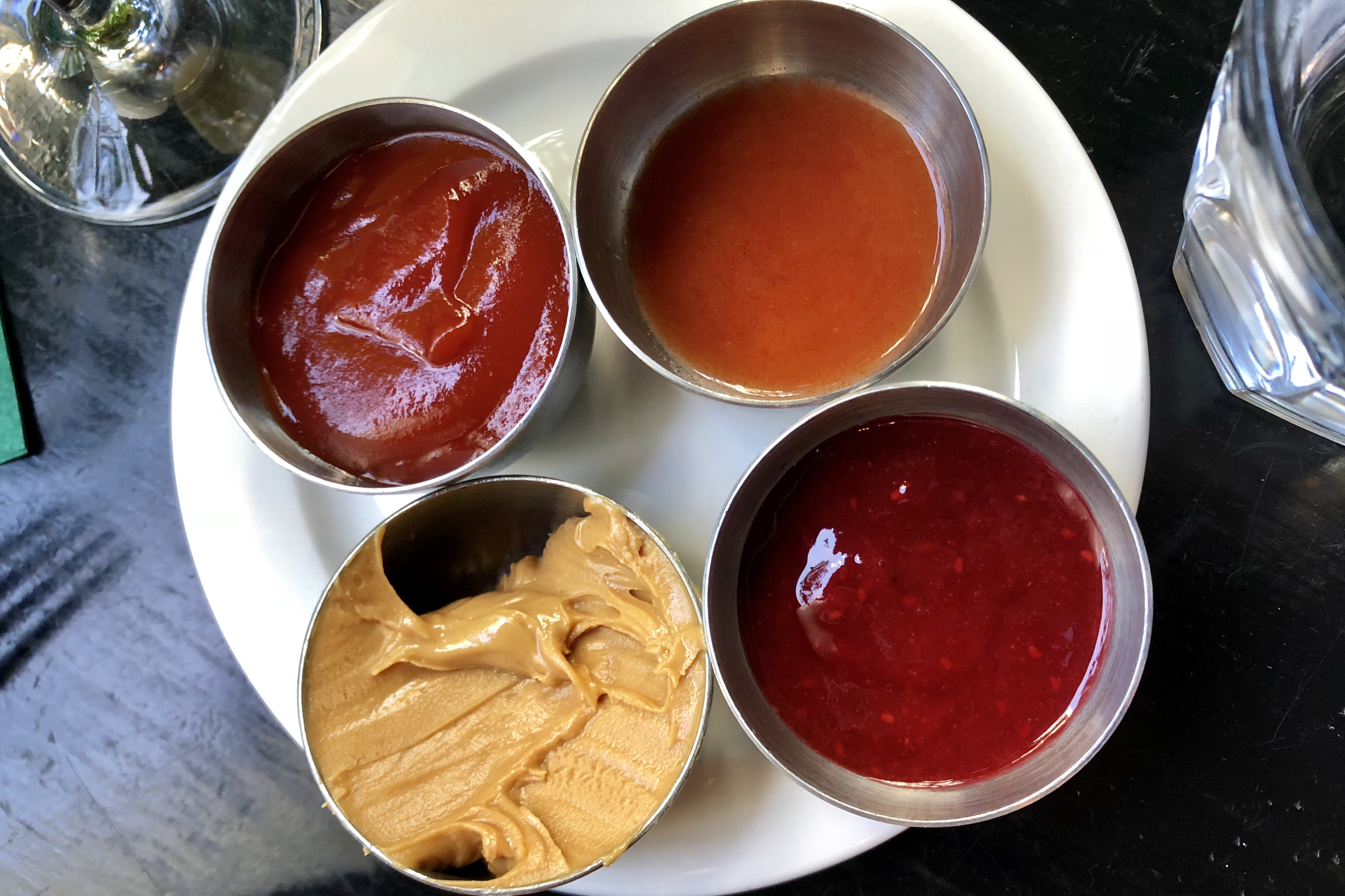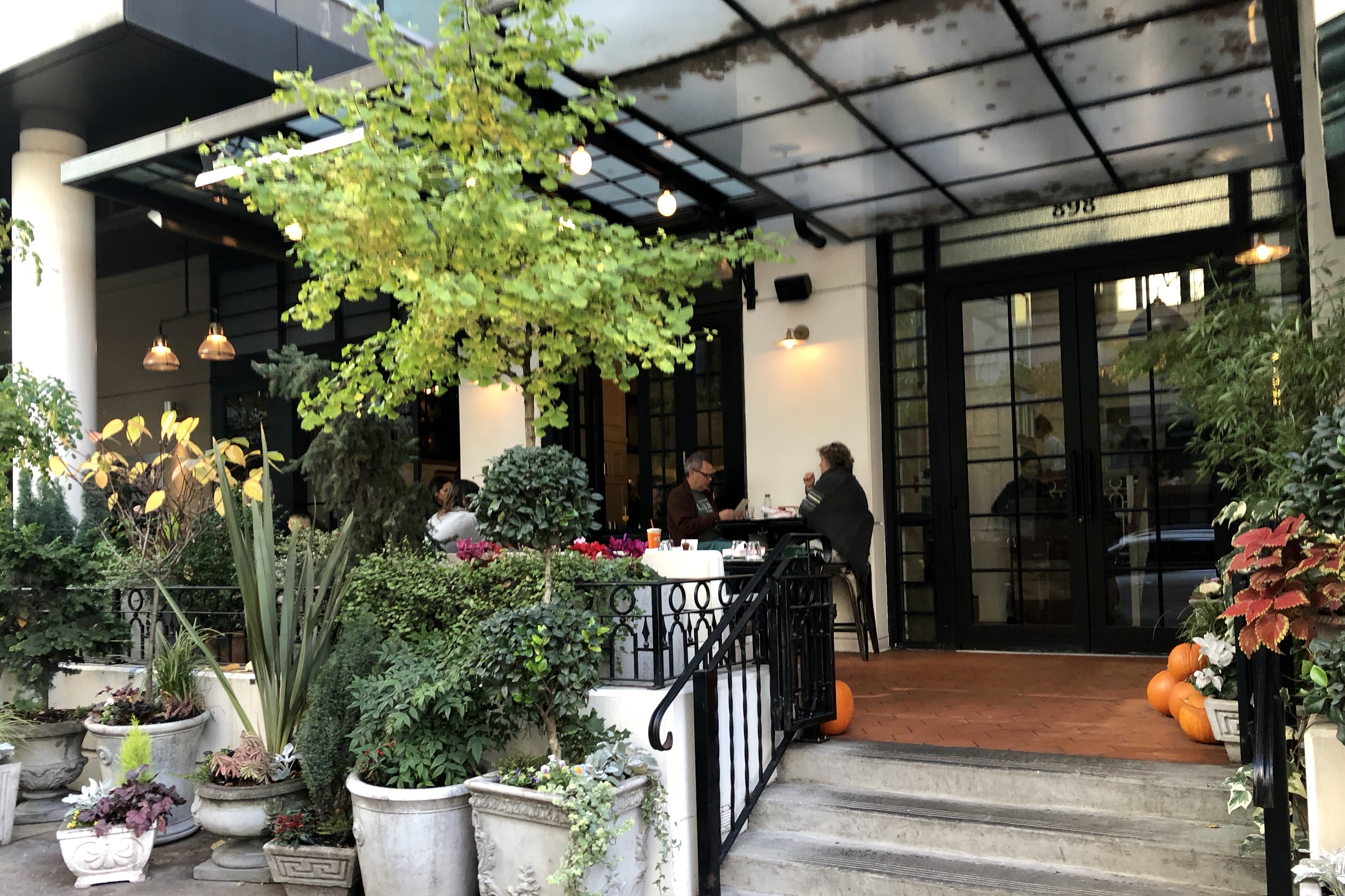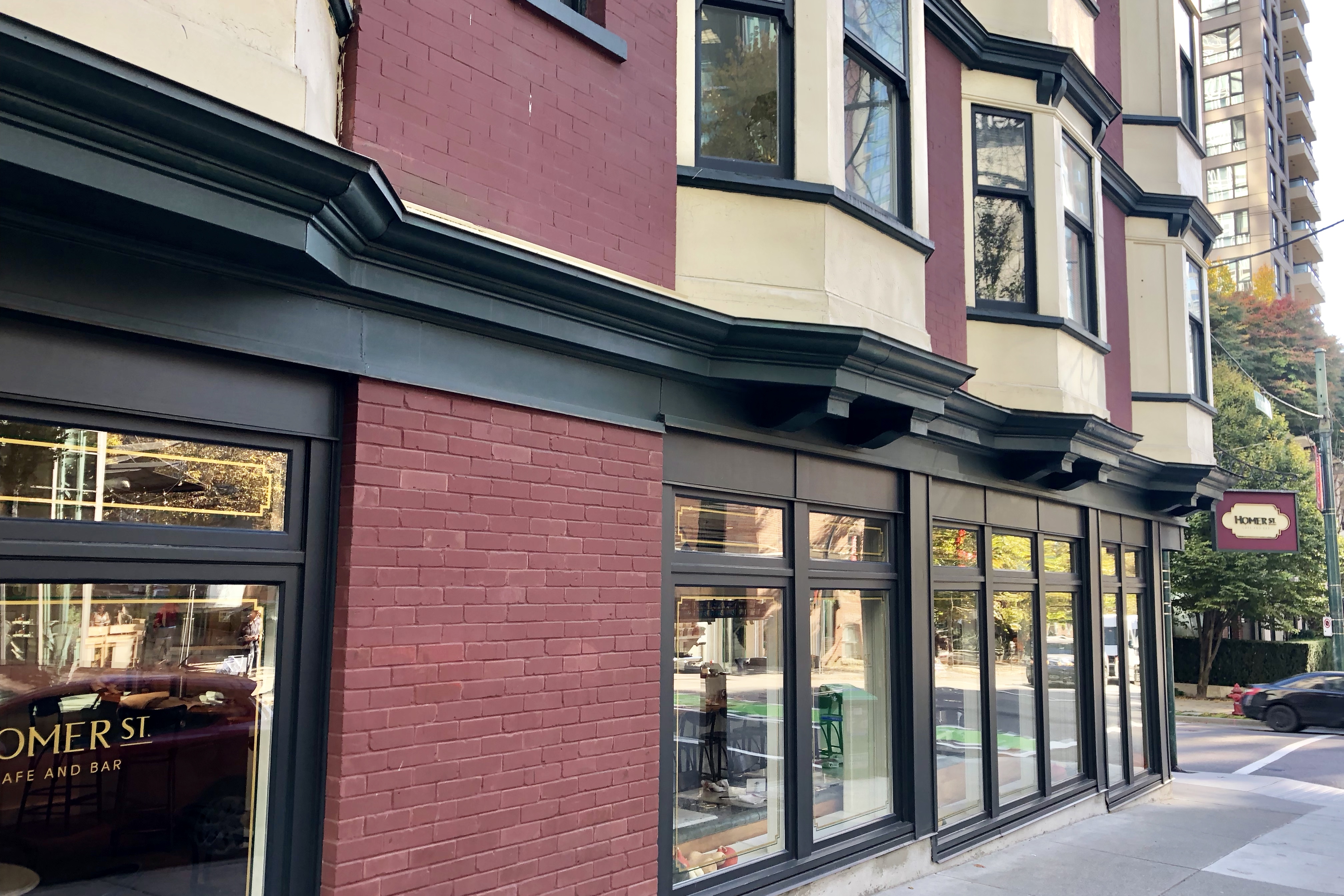 Final thoughts
The Elbow Room is gone and Homer St Cafe has become my new favorite brunch place on the weekend. It is the comfort food with a refinement that has won me over. Definitely recommending the house-smoked pork belly and the house burger.
$$-$$$
rating: 4/5
Homer Street Cafe
898 Homer St, Vancouver, BC V6B 2W5
Phone: (604) 428-4299 or homerstreetcafebar.com