We were supposed to go to the new Peaceful Restaurant in Downtown, but were told there was a minimum one-hour wait due to some crisis in their kitchen. Well that's not a good sign for a newly opened restaurant. So we came to Tea Wok, a Taiwanese place that's only a block away instead. I remembered coming to this location long time ago when the restaurant was still "Well Tea". And they were known for the little panel of call buttons at each table, which were handy when you need some service or ask for the bill. It is definitely a great idea for a restaurant with 100+ seats.  Apparently Tea Wok has inherited this system from the previous restaurant. The dining room here is big but there is a lot of red and pink in the design and decors, making the place seem slightly chaotic to me.
They serve very typical Taiwanese dishes on the menu. In fact, all the Taiwanese places that I have been to serve almost the same dishes without a lot of innovation. That's why I never got too excited about going to a Taiwanese restaurant. However a couple weeks ago, I was wow'd by Memory Lane in Richmond. Although we ordered the same common dishes at Memory Lane, but they nailed the dishes with such quality ingredients and perfect execution, setting the bar pretty high for other Taiwanese joints in the city.
We shared one appetizer and 3 main dishes. And it was quite a bit of food for 3 of us.
The Deep Fried Chicken Nuggets ($6.95) was seasoned and fried well, and I could taste the Chinese 5 spices.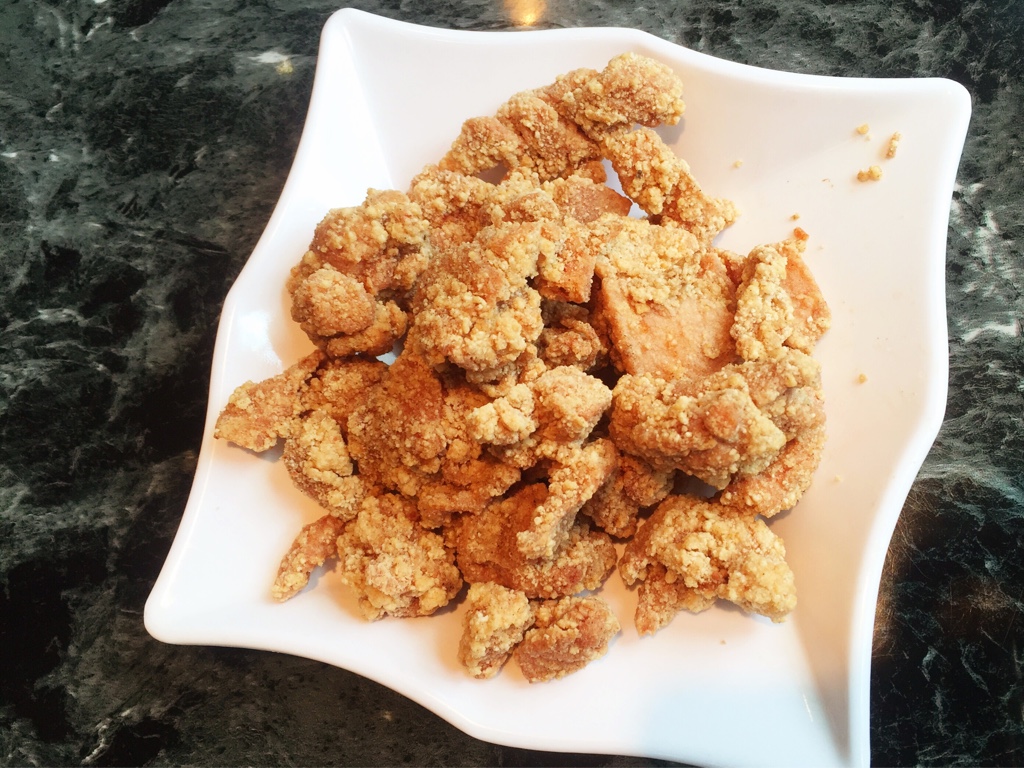 Although pan fried nicely, the Satay Pork Pan Fried Noodles ($10.50) had a satay sauce that was slightly oily and with a grainy texture, which could be unpleasant to some people. But the flavours were good.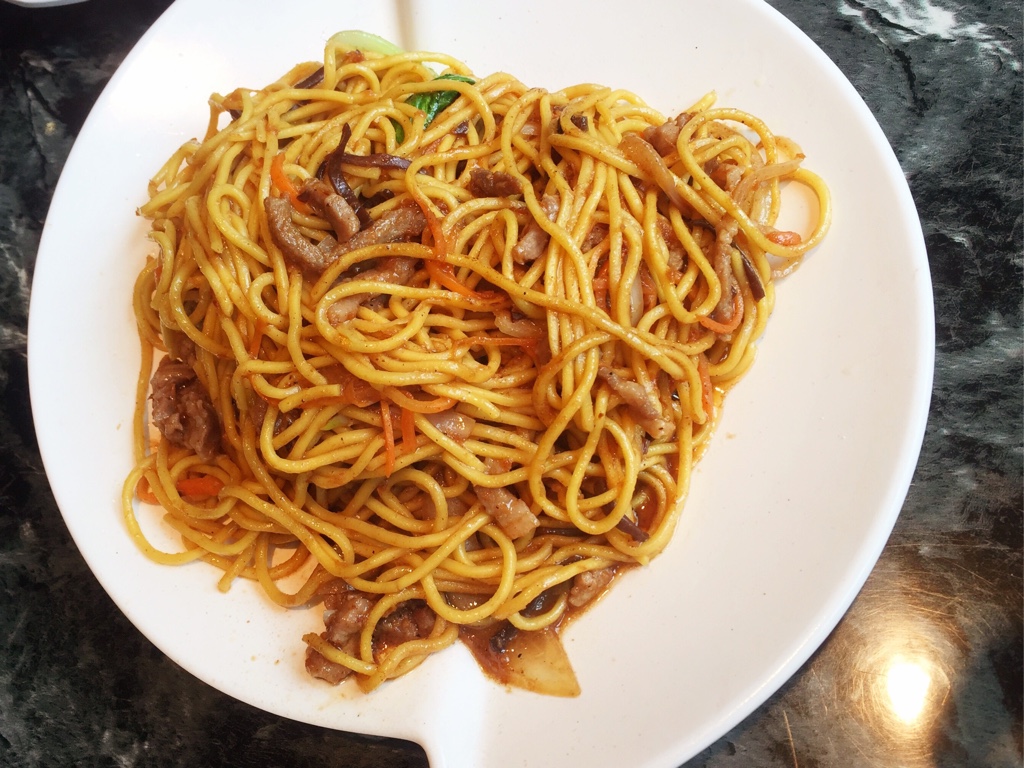 The pork in their version of Sweet and Sour Pork ($9.95) was not deep fried, and actually kind of refreshing, making it a much healthier version than what we usually get at other Chinese places.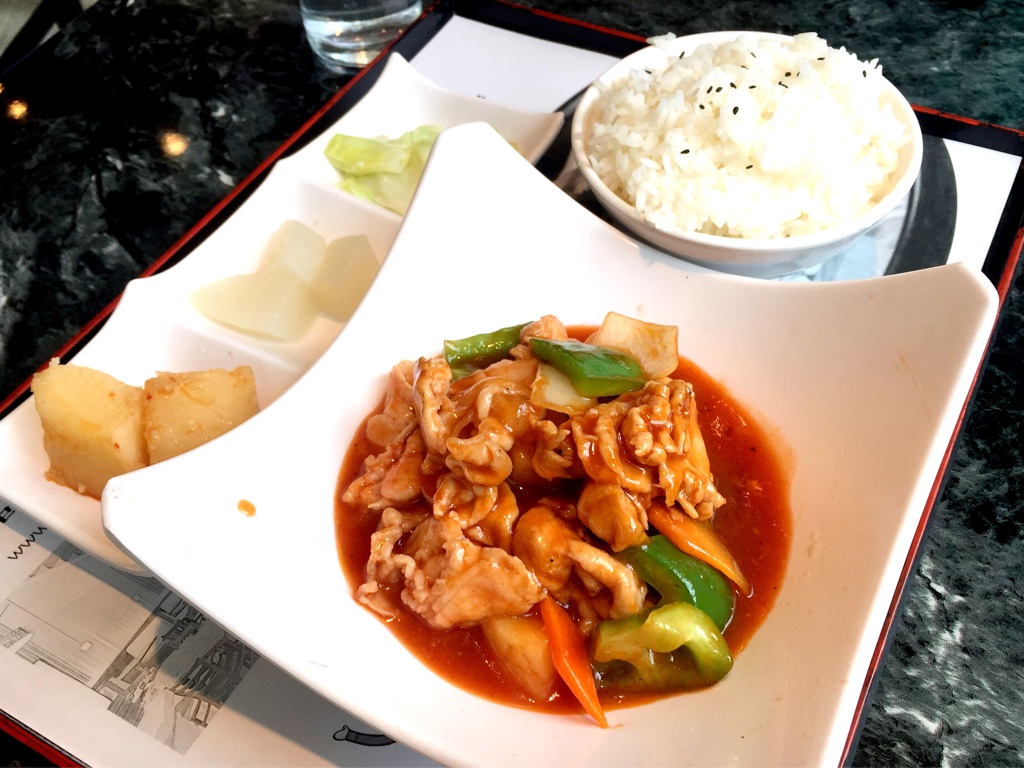 My favouriate dish, the 3-Cup Chicken, or what they called 3 Spices Stewed Chicken ($10.50) here was tasty but  a lot less impressive than  what I had at Memory Lane. The sauce was not as attractive, and the flavour was a little flat too. However trying this dish for the very first time, my friends were really digging it.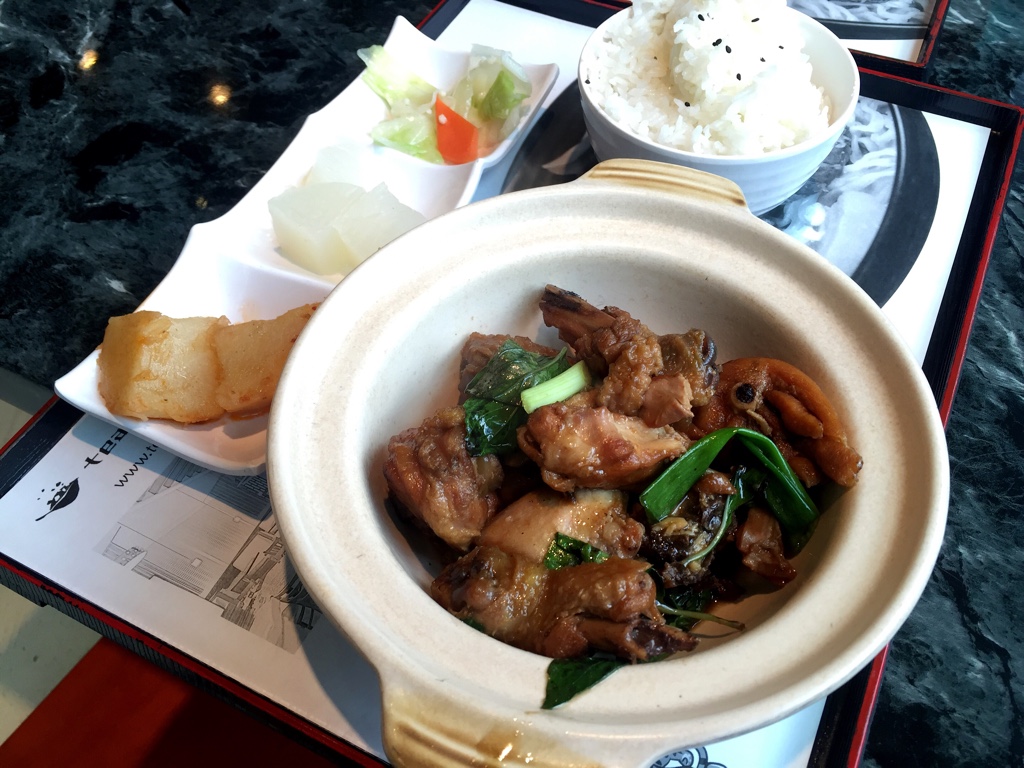 I also ordered a Lychee Bubble Green Tea with Pearls($3.75),  making this meal almost a direct comparison to the one I had at Memory Lane. The result was obvious – from colour, aroma, to flavour, the bubble tea here was just not as good. There was too much sweetness and not enough lychee flavour.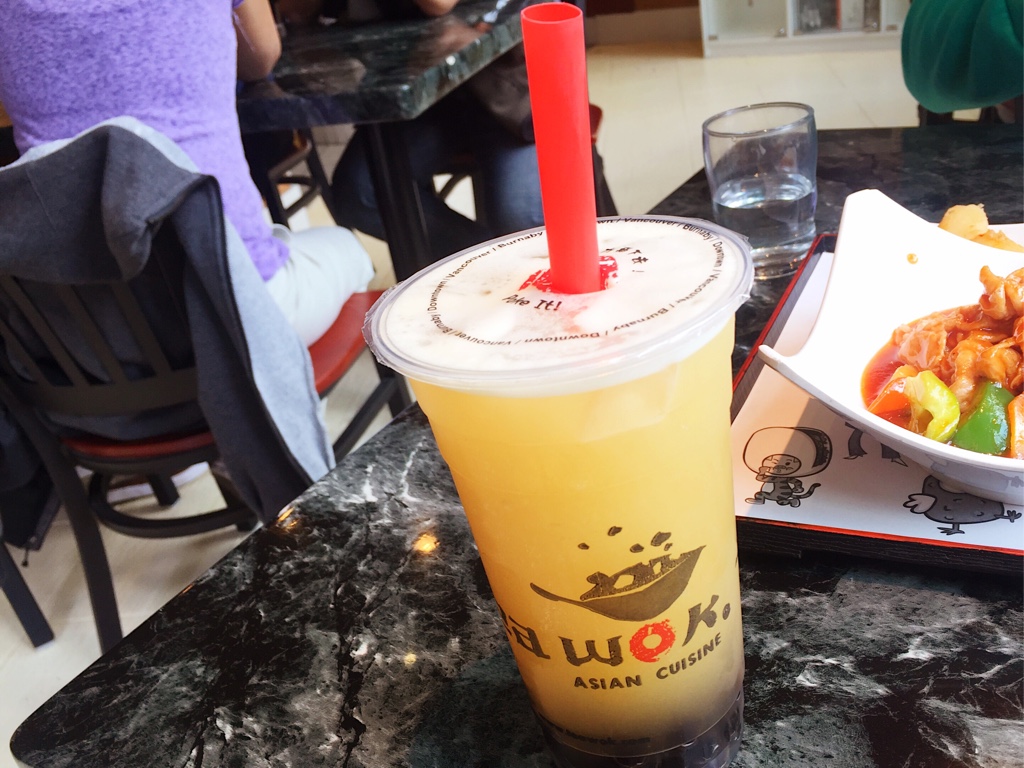 Overall, I found the place was quite affordable considering its downtown core location, and food was okay for the price, although there are definitely places with much better Taiwanese food in the city. And the service was attentive, thanks to the service call buttons at the table.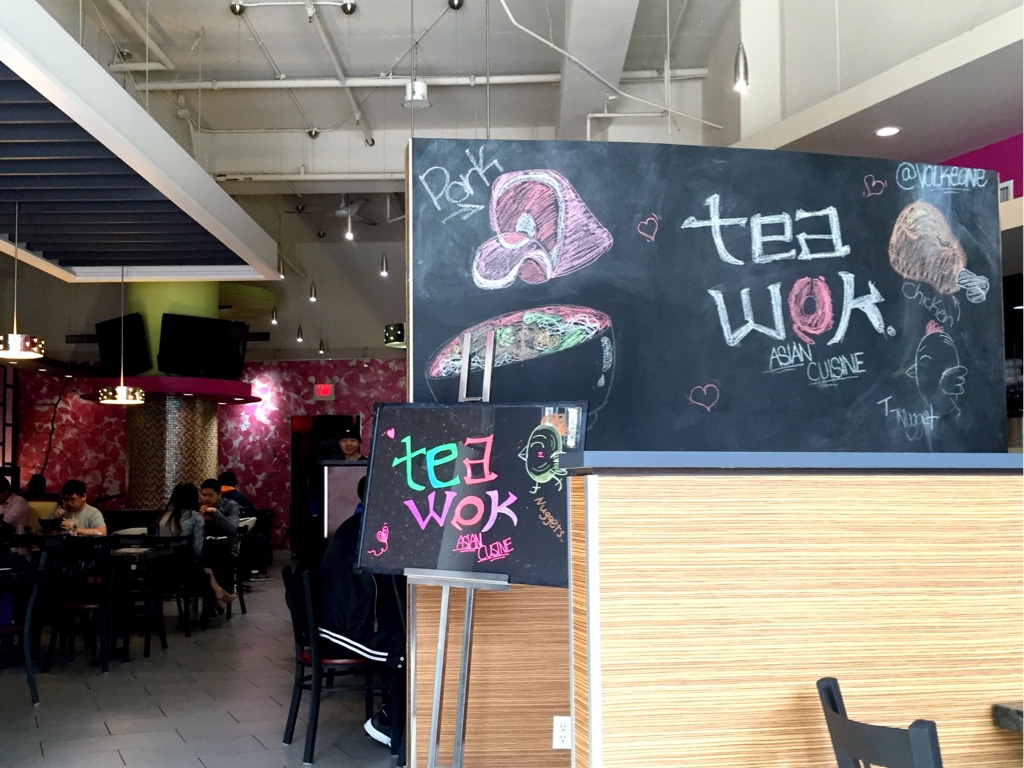 Website:

http://teawok.com/en/
Menu:

http://teawok.com/en/menus
Location: