The West End
I was invited to another Vanfoodster's Tasting Plates event, and this time the tasty adventure took place in Vancouver's West End. This neighbour lies west of the Downtown area, the cluster of eateries of different cuisines starts at Davie Village, one of the most vibrant communities, down on Davie street all the way to English Bay at Denman street, where beach front restaurants and bars are popular among the visitors and the locals. While The whole Denman street is packed with gastropubs, bistros and Asian restaurants, you will find some of the best Ramen joints in North America at the north end of Denman at Robson street. The West End part of Robson street also consists of busy places for delicious food. Besides a dozen of Korean BBQ places near the west end of the street, you fill find numerous casual or fine dining spots all the way back to the downtown core area.
The Tasting Plates of the Evening
We started at Marqui Wine Cellar, where we greeted with friends, old or new, and enjoyed a glass of of 2014 Santa Carolina Reserva Carmenère Wine
and Vera's Famous BBQ Burger from Vera's Burger Shack . The slider-size beef burger was also loaded with havarti, bacon, fried onions & bbq sauce, paired nicely with the full bodied red wine.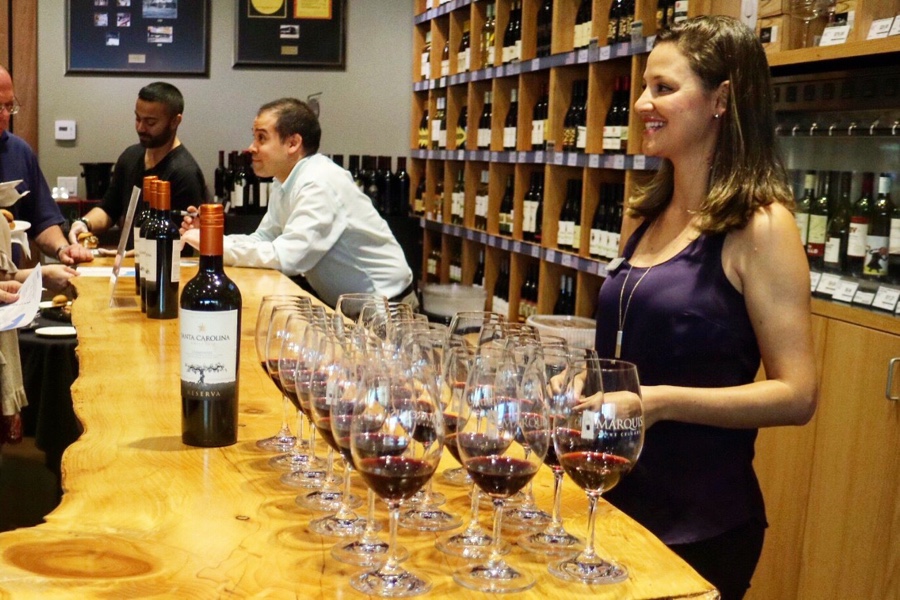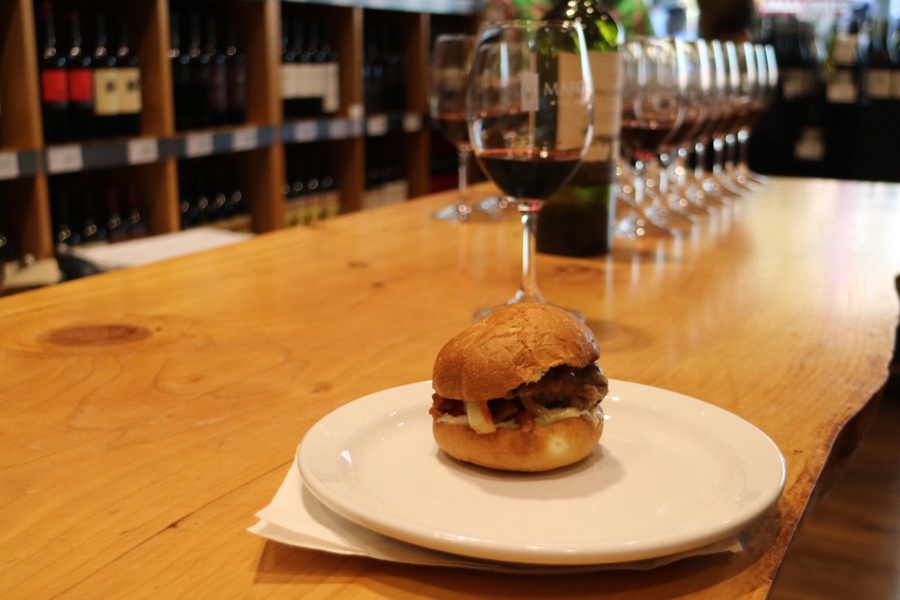 Although Tartine's was just right across the street, we decided to skip the line-up and went straight to Grotto. It looked elegant and chic inside the basement Italian eatery with the dark wood decors.  The thin crust pizza slices they offered included the Funghi and Prosciutto, simple but flavourful. I was impressed how the umami taste could be achieved from good quality cheese.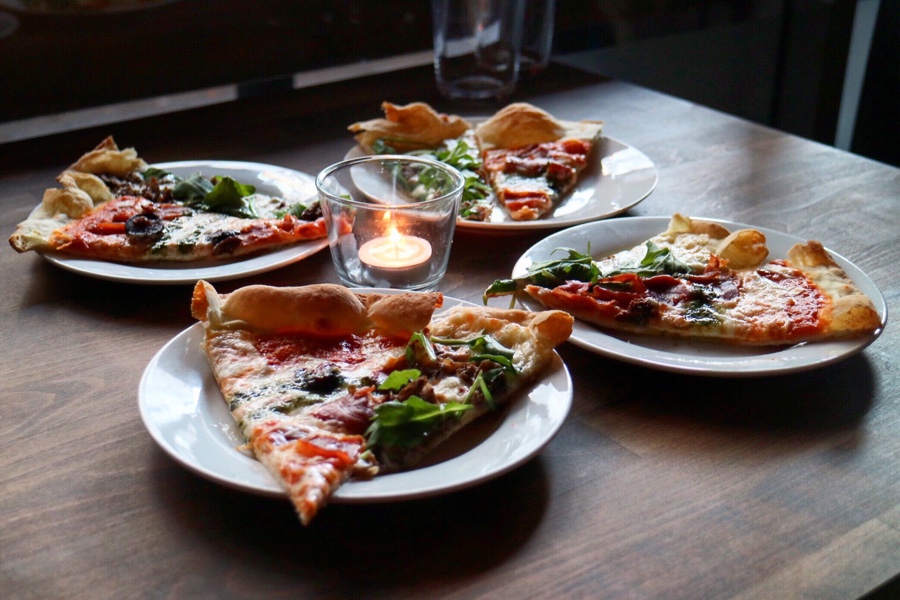 Worked up an appetite with the yummy pizza, we were ready to take on a bigger meal at Verifood Pasta Cafe, the furthest buy levitra canada destination on our gourmet map at the north end of Denman.  We tried: 2 Meatballs with Italian sauce and béchamel and a side of focaccia, the Pink Gnocchi with Pesto and the Tiramisù, all very humble and comforting dishes freshly made in the house.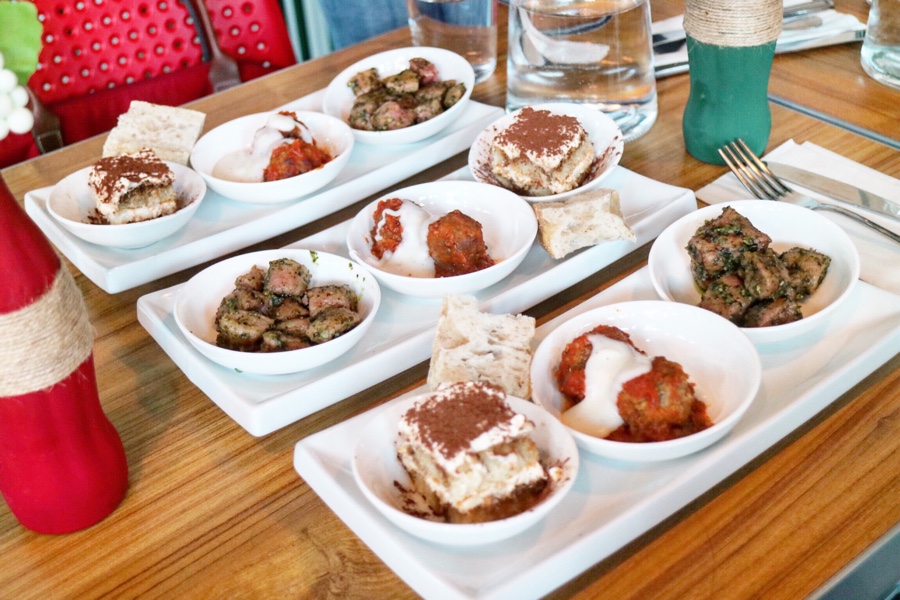 We walked back a little bit towards English Bay for our next stop Milano Coffee Roaster. It was a delectible caffeine fix with the Affogato, made with the La Futura espresso and Vanilla been Gelato. I was also offered an Americano featuring their award winning Butter espresso.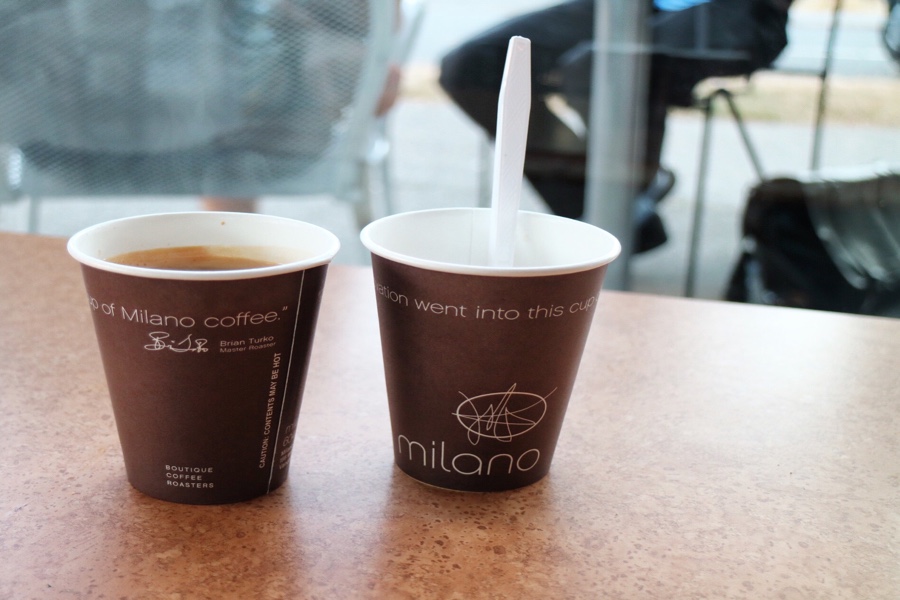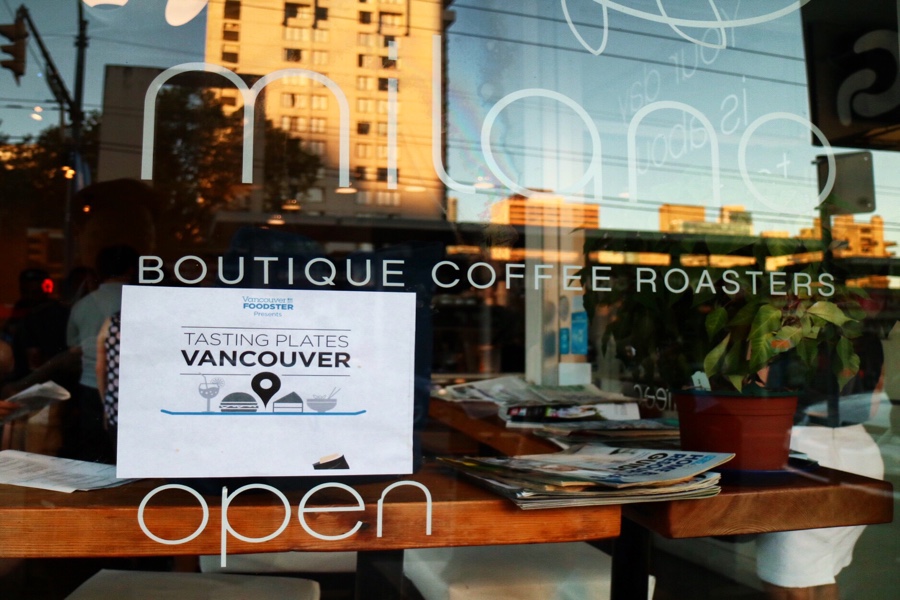 Although I was looking forward to sweet treats at Styo Dessert, I found out they also served savoury items like the Ham & Cheese Stuffed Waffles. Using the fluffy and slightly crunchy Belgian waffles makes such a great idea for ham & cheese. We also tried the Cinnamon & Apple Stuffed Waffles, the Signature Tart Frozen Yogurt, and the Classic Milk Ice Cream.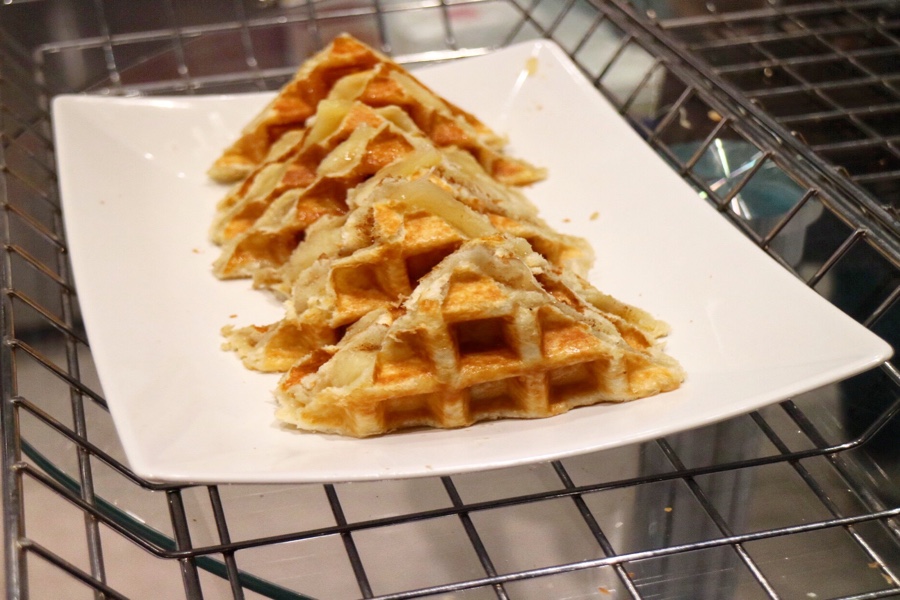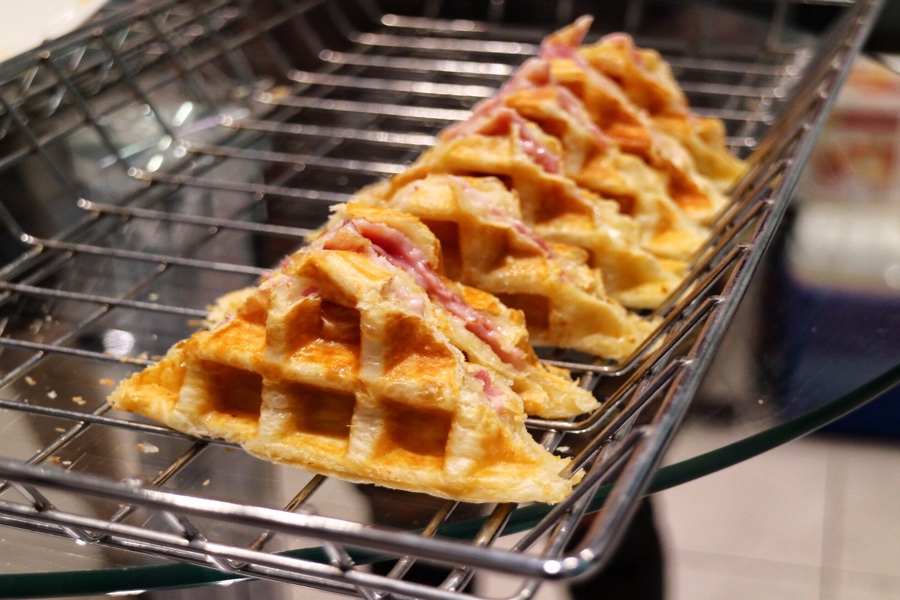 As I didn't expect to see such a small feast at Tartine Bread and Pies waiting for us. They served us 3 homemade stews: Mexican Chicken Cream Corn, Paprika Pork Goulash and Good Guinness Beef Stew. I was equally impressed by all of them, which were complemented with a hearty Rustic White Bread, also made in-house. And at the end of our Tasting Plates journey, we didn't leave empty handed – everyone was presented a small to-go box of dessert treats, a trio of pies: Raspberry Sour Cream, Blackberry Apple & Coconut Meringue.  I could hardly wait to get home try them!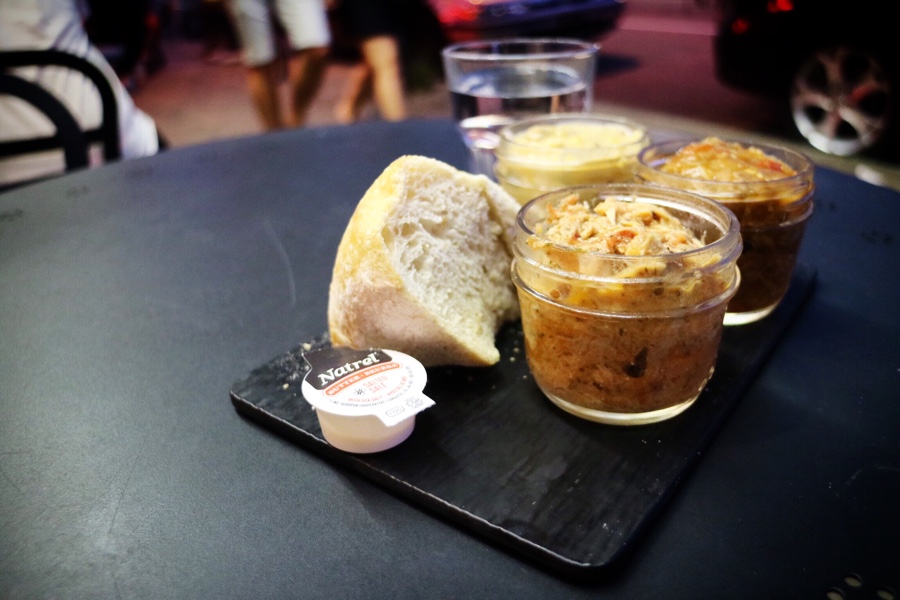 The Next Event
The next Tasting Plates event will be in Port Moody on September 21, featuring a great selection of eateries and breweries, which will be a unique experience as microbreweries are flourishing in the area.