When my friend asked me where to take his visiting family guests for a great meal in an East Van neighbourhood, without too much thinking too, I told him, "find a good pizza place!" Yes, pizza always comes as the best family dinner solution, bringing everyone together, from your comfort food loving uncle, your eccentric foodie aunt, to your little picky-eater-devil nephew. AJ's Brooklyn Pizza Joint is just the spot in Mount Pleasant.
I came to AJ's for a media tasting, and I met AJ himself, an NYC native,  sharing the ownership with his lovely wife who is from Vancouver. Both are determined to bring a slice of Brooklyn in the lively neighbourhood.  New York neighbourhood pizzerias are well known for bringing the locals together over delicious comfort food, and this is what they are trying to establish on this busy block.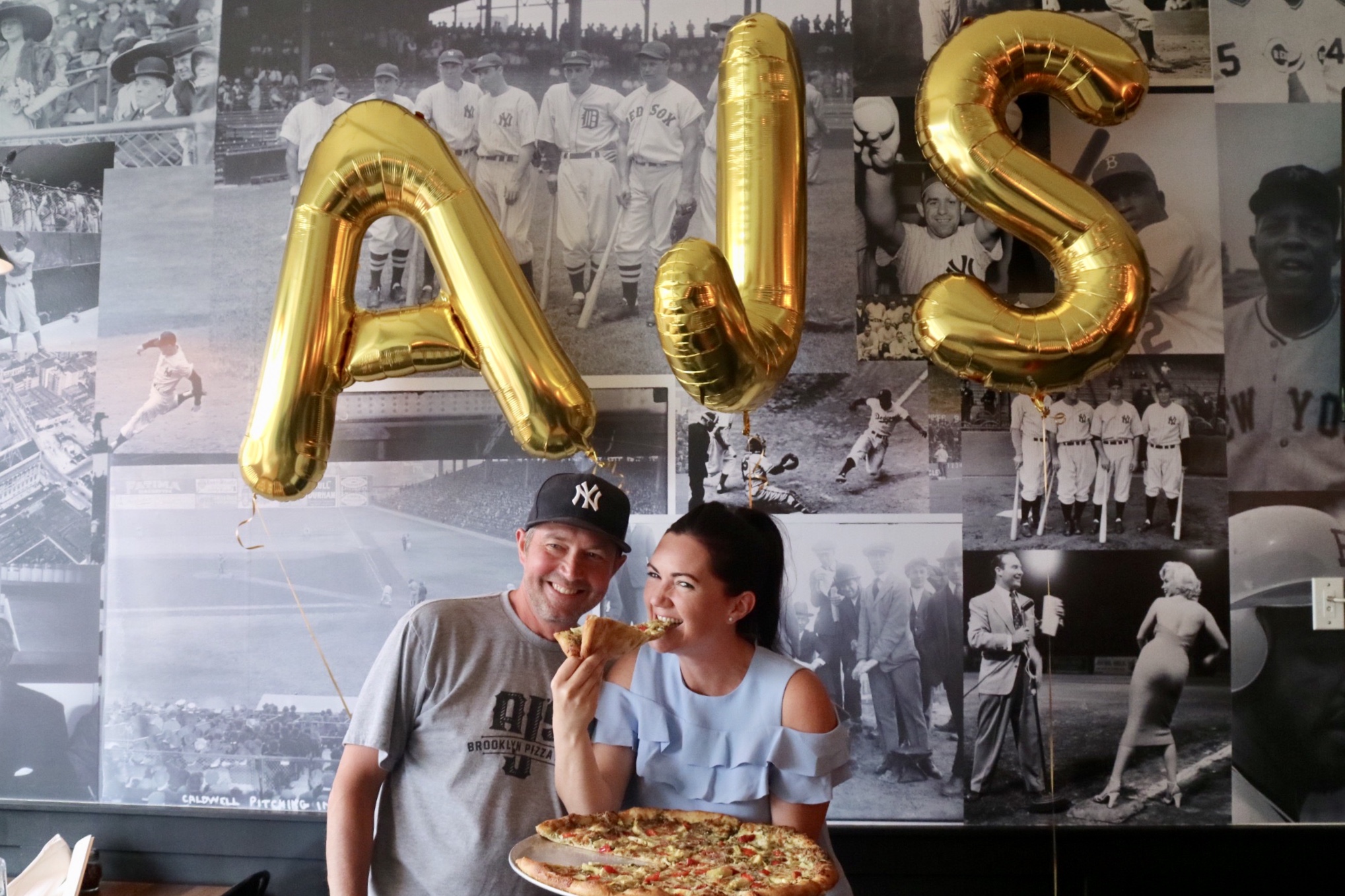 The first impression of the joint is the long stretching bar that has taken almost half of the long narrow dining room, curing everyone's thirst with local craft beer, wines and cocktails. The bar top is made of concrete,  imprinted with names and words that have special meanings to the restaurant. And those meaningful stories are also highlighted in the pizza creations.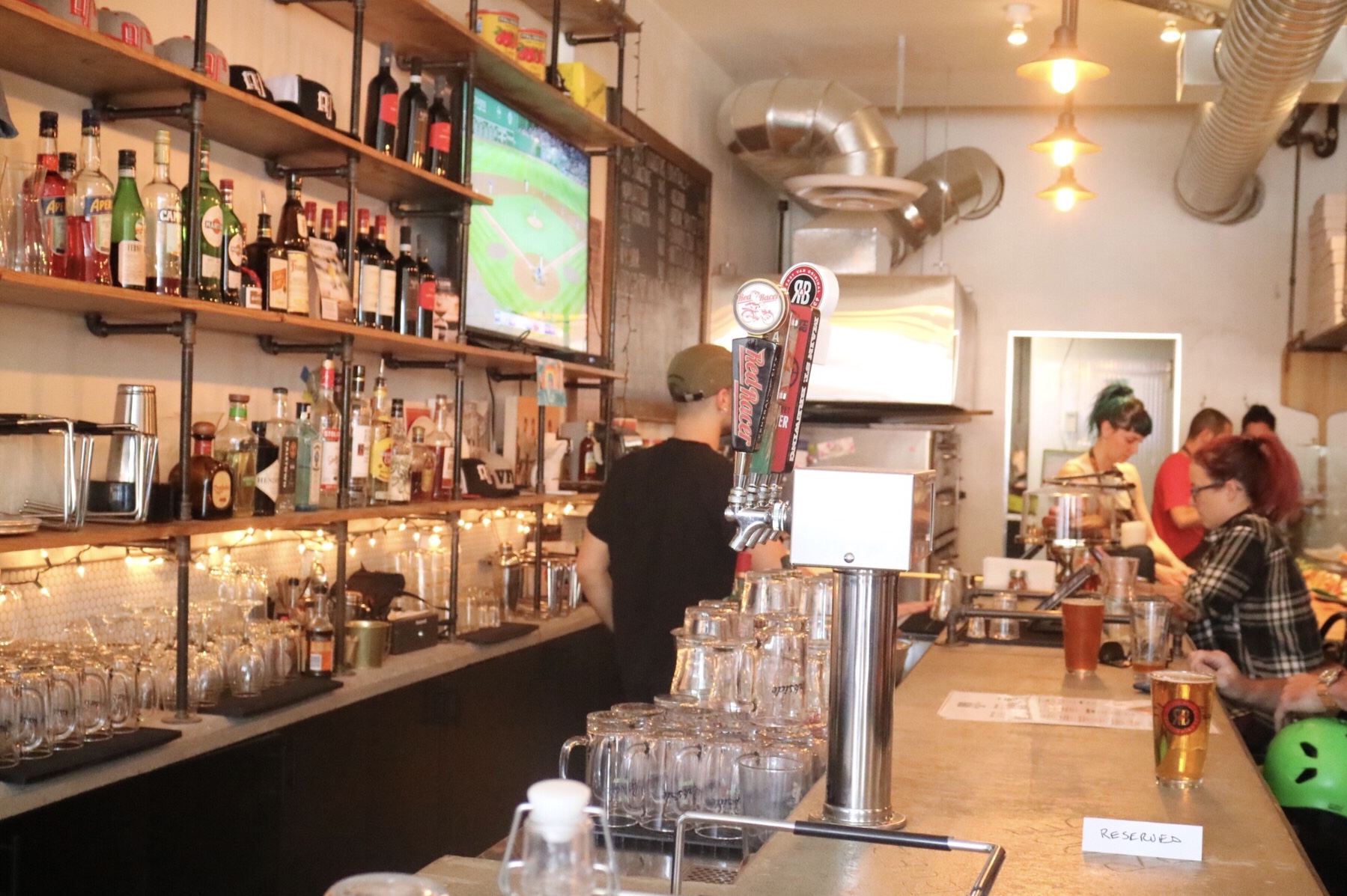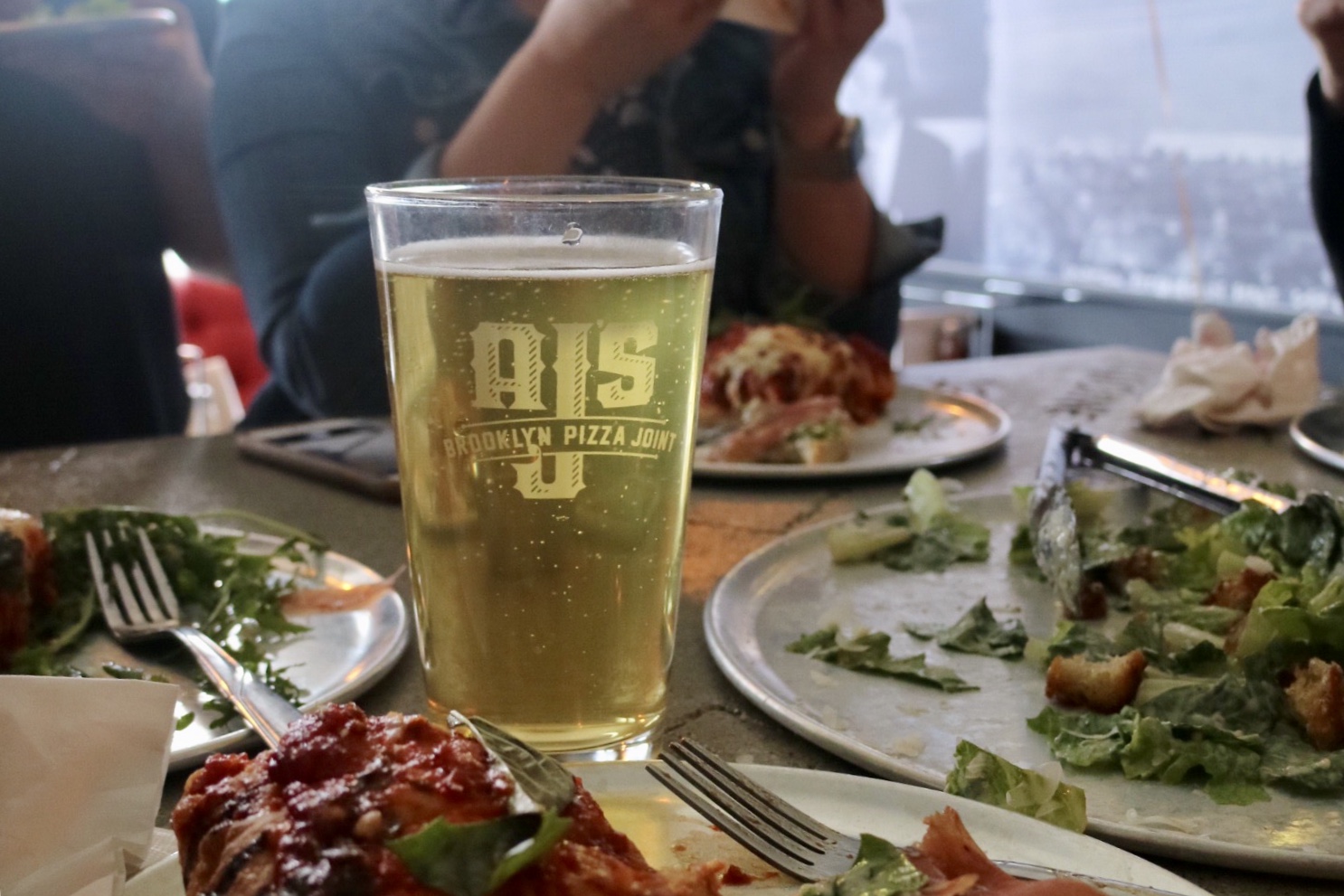 First came the Sicilian Square. The thick-crusted square pizza was shockingly delectable for me as I usually go for the thin-crusted crisp style rather than the more bread-like offerings. The whole pie came out pre-sliced, looking like a block of cinnamon buns freshly taken out of the oven waiting to be separated. Each "bun" was generously loaded with marinara sauce and mozzarella, and it smelled incredible. The astonishing part was how fluffy the almost-2-inch-thick bread was. The crispy edge is the big bonus. According to AJ,  the corner pieces are the ones that people would fight over.  The pizza is a tribute to the Sicilian immigrants in New York City. Without them, there would be no Nork York pizza today!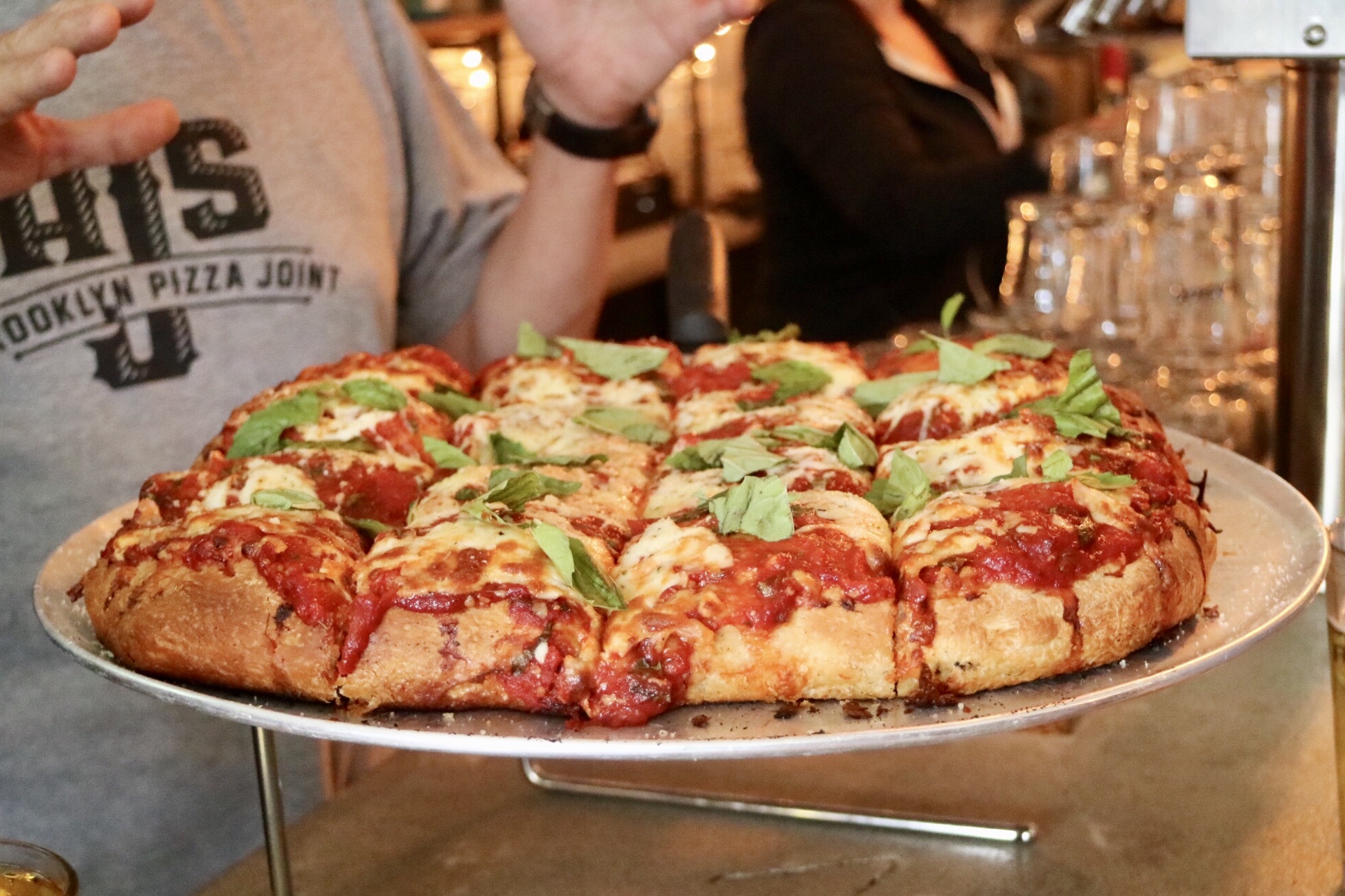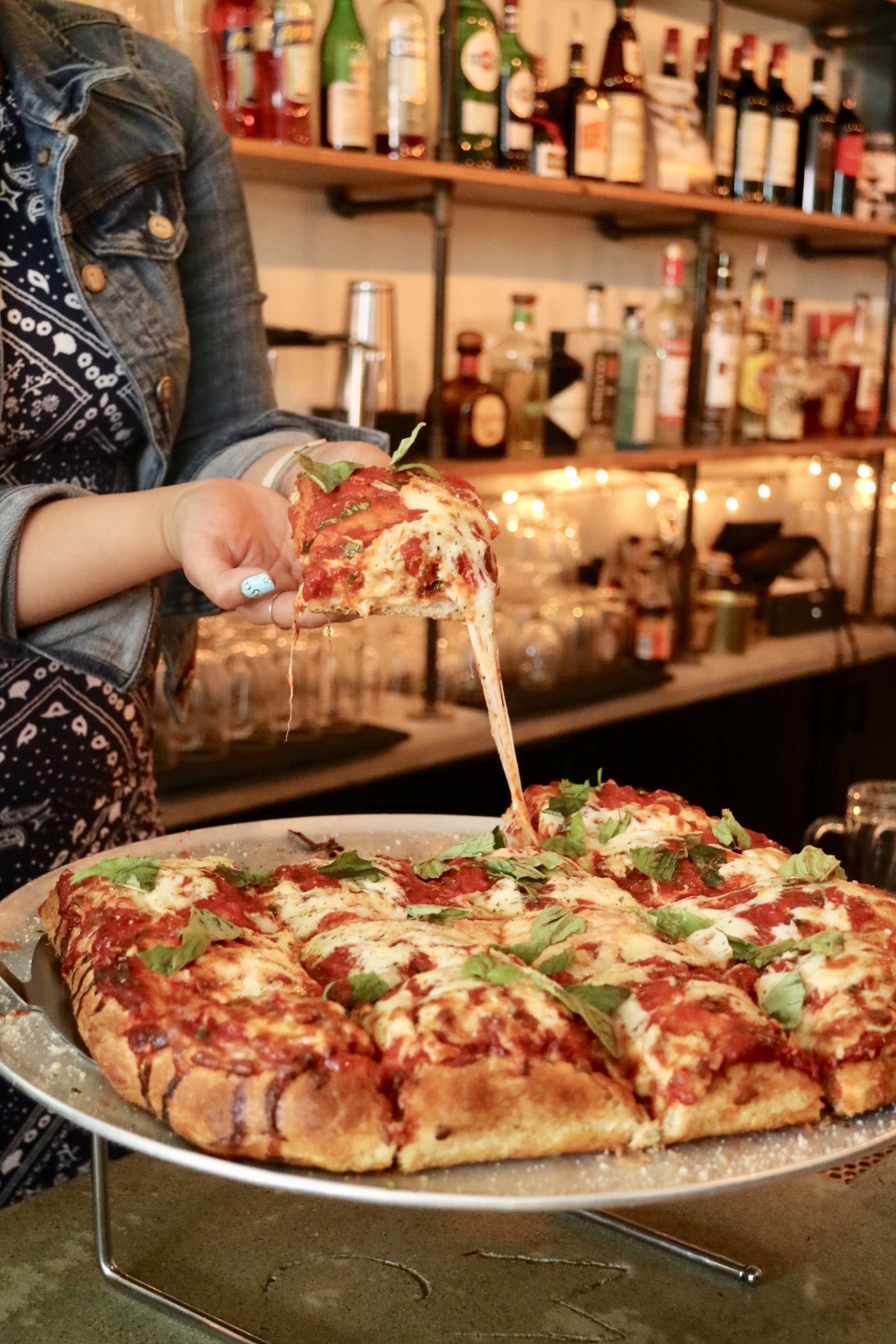 I like how the other pies are named how to buy tramadol online after real-life figures or places that are significant in AJ's life and his accomplishment. The Grimaldi's Classic Margherita is loaded with fresh mozzarella, fresh crushed tomato sauce, parmesan, and fresh basil. And we are back to the much thinner crust, letting the fresh ingredients really shine on this classic of the classics. The Mount Pleasant Veg is incredibly refreshing with the final touch of lemon oil. It was also loaded with mozzarella, arugula, artichokes and garlic oil. Seriously, I'm totally fine with no meat on my pizza if there are some succulent artichoke hearts.  The Totonno's Capers & Anchovies is a tribute to the taste of Southern Italy and packs a punch of bold flavours from capers and anchovies. A light refreshing pint would go extremely well with this.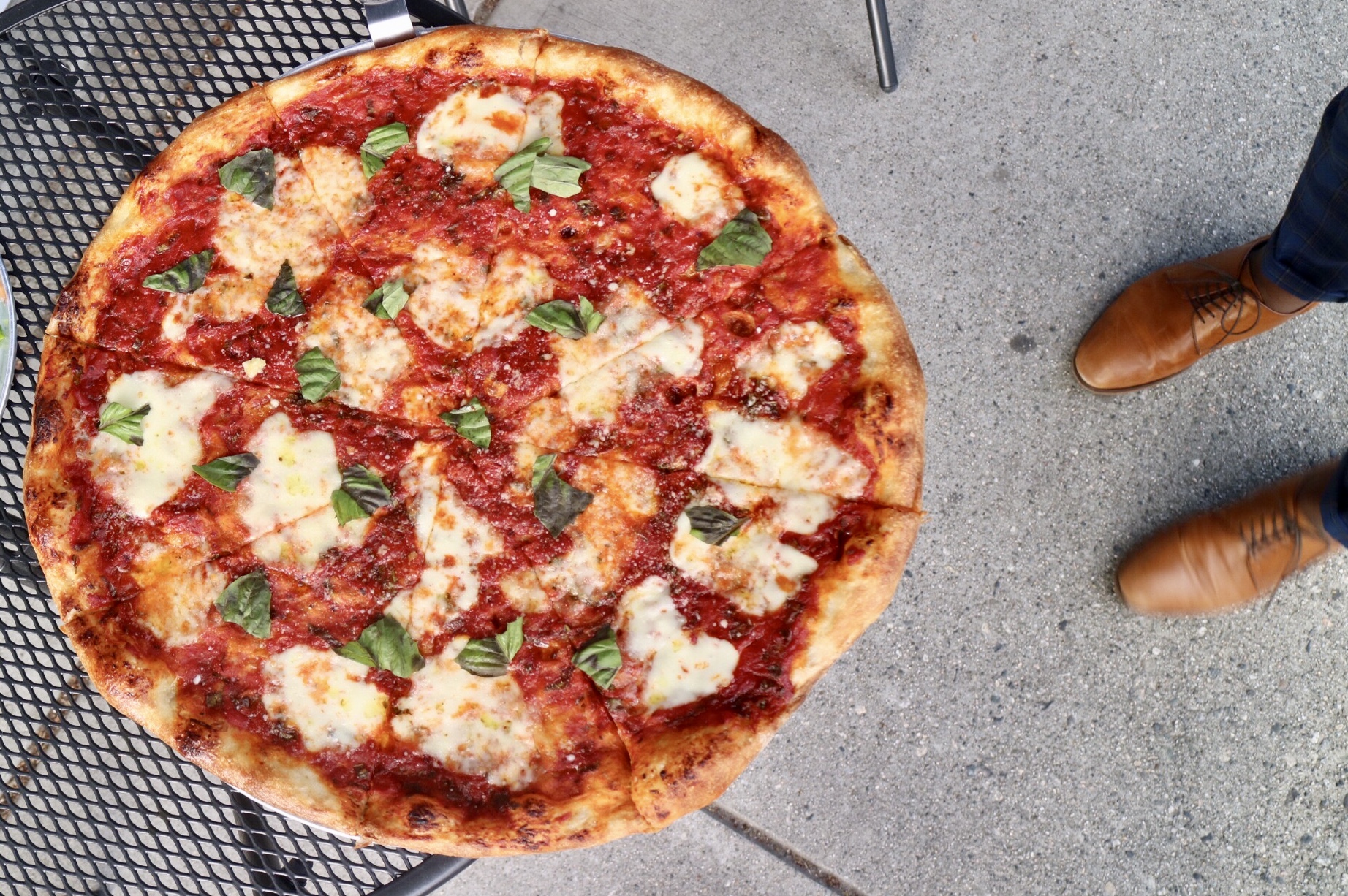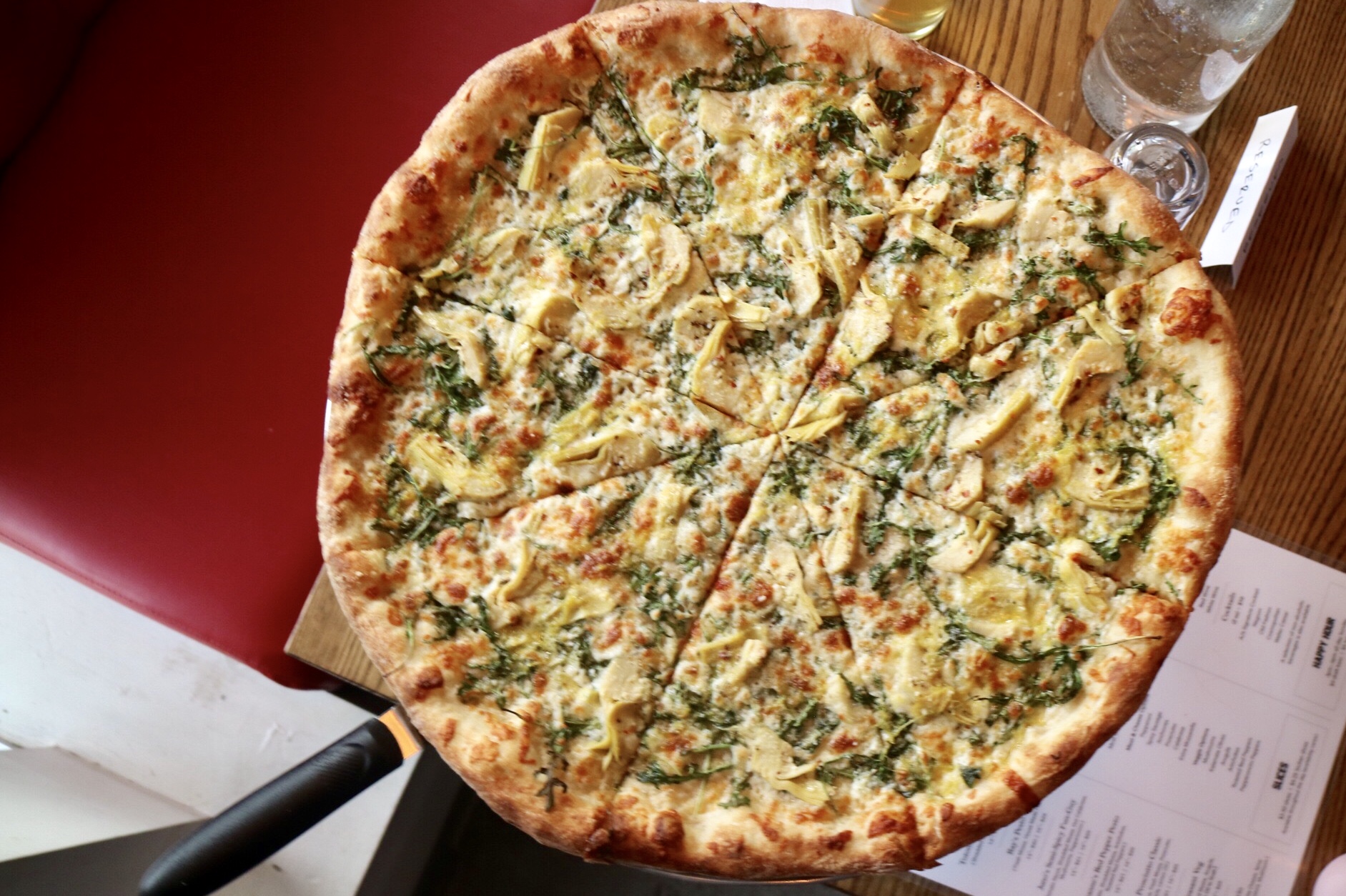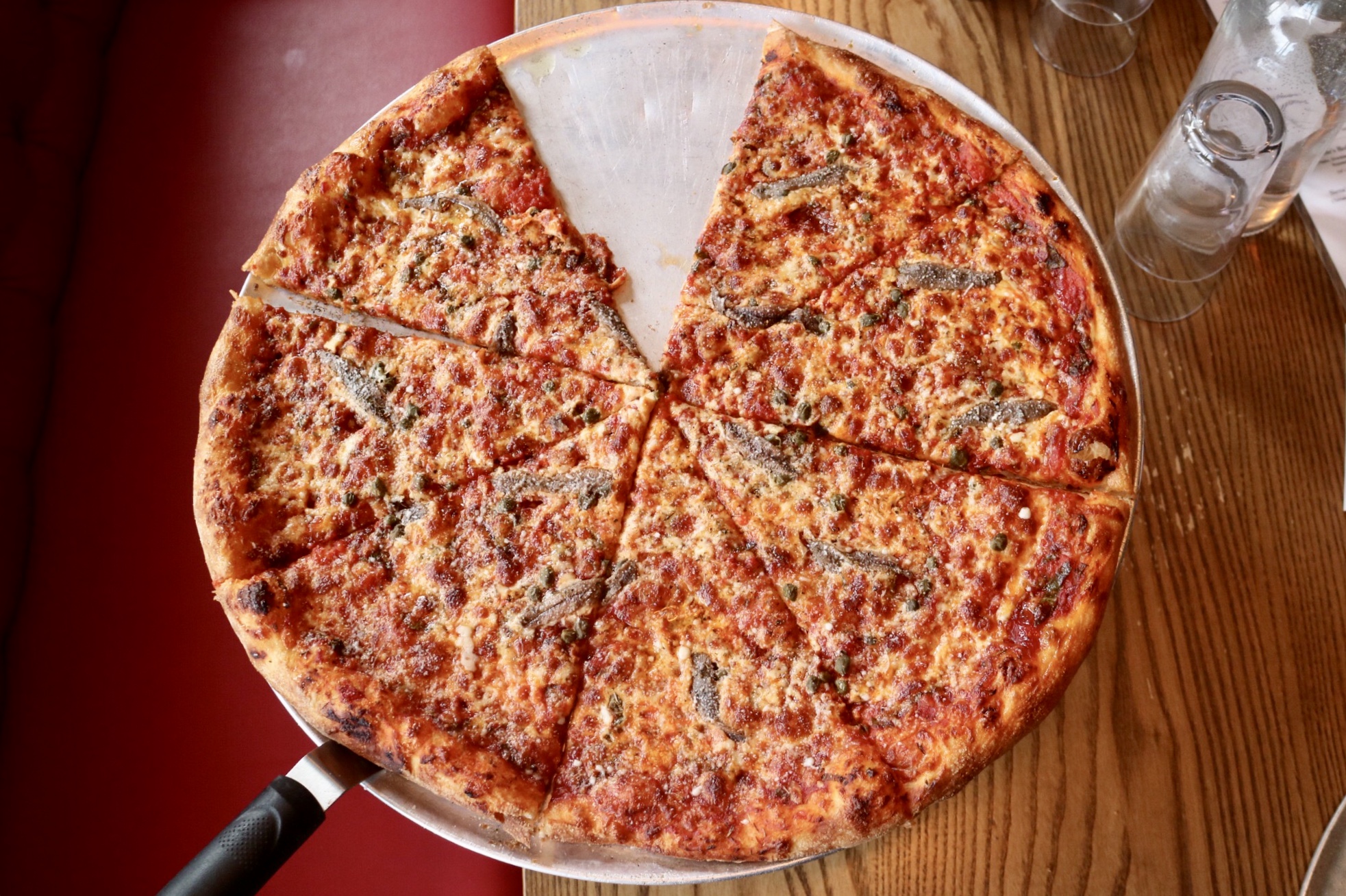 They also offered a taste of their signature salads, including the Classic Caesar Salad and the Arugula with Shaved Parmesan.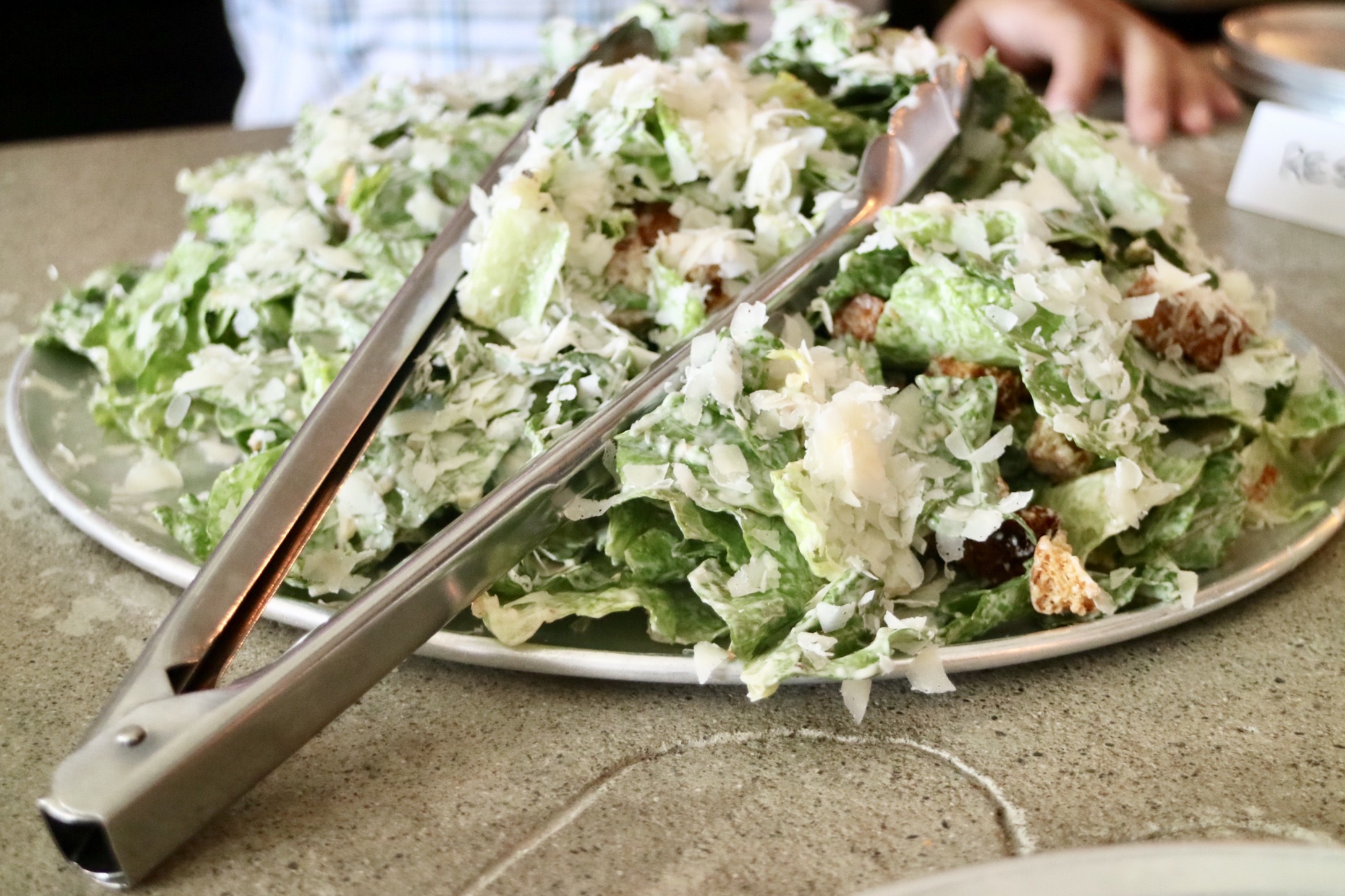 To have us sample the quality of their cheeses, deli meats and bread, they offered the Antipasti Board featuring rotating daily meat and cheese. I seriously couldn't get over how the delicious the silken burrata and green olives were.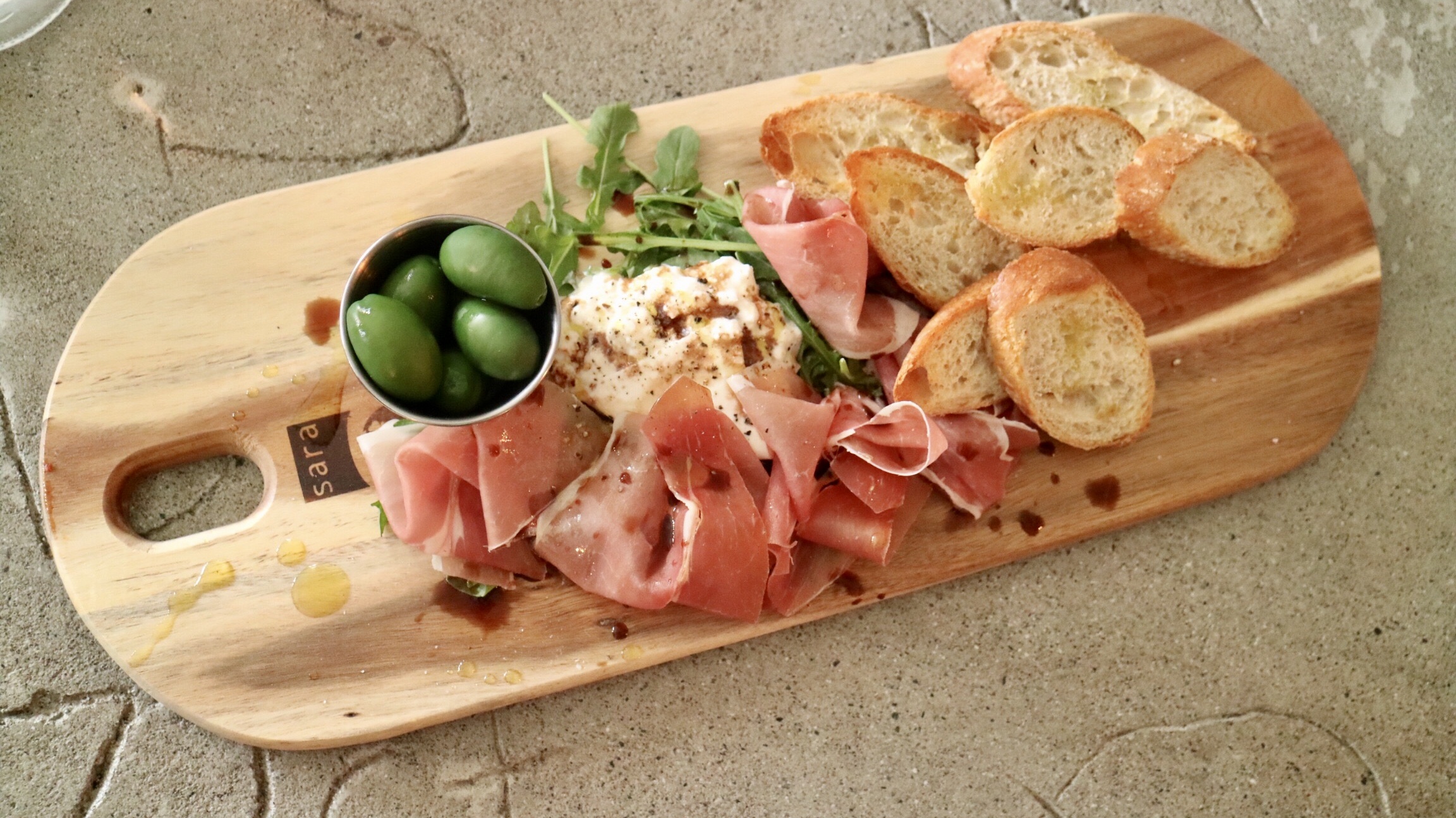 Although they treated us with doughnuts from Lee's Donuts on Granville Island, I would very much likeindulgeldge myself with their New York Cheesecake or Tiramisu next time.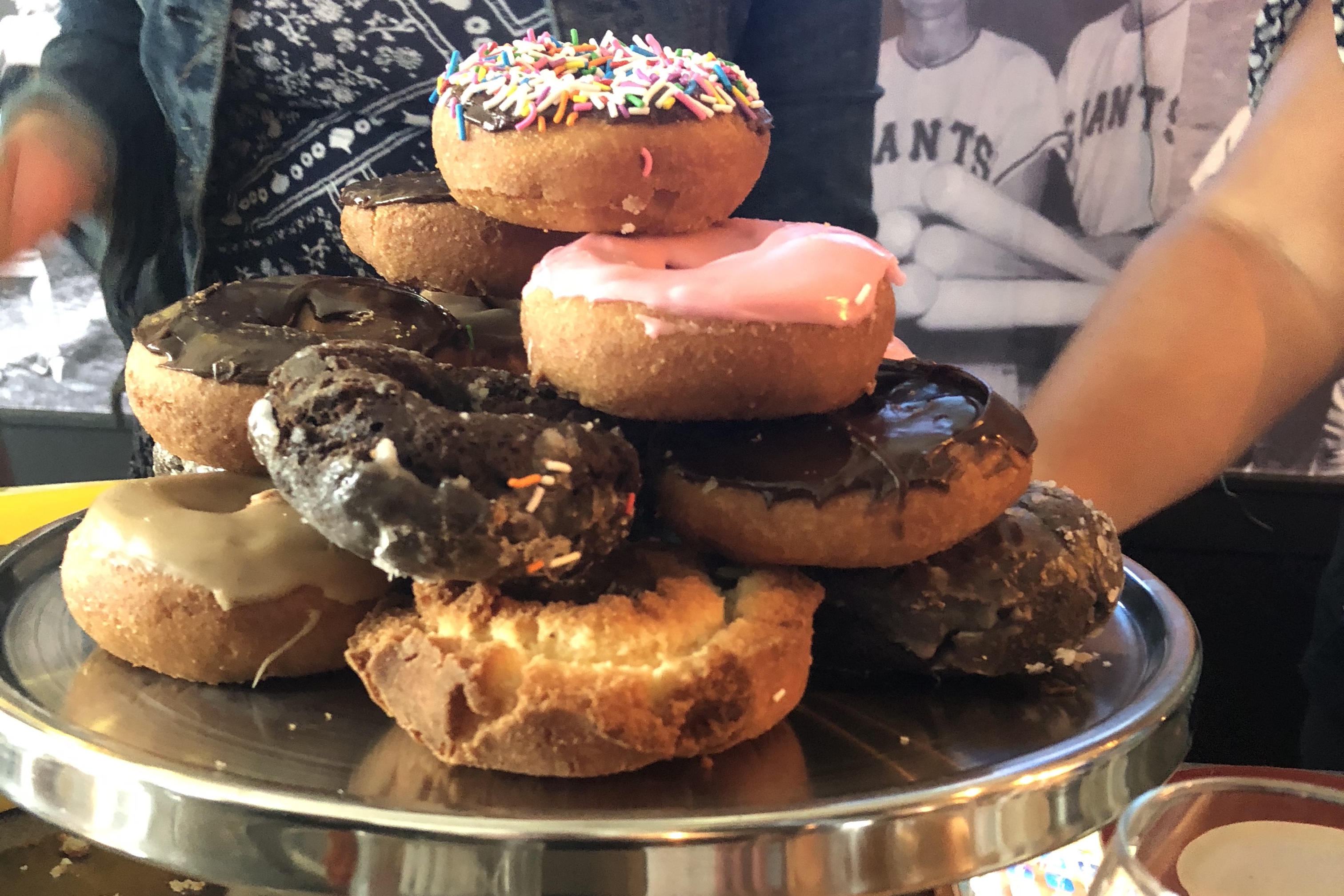 Final thoughts
It's hard to screw up melted cheese, tomato and crust, but it's even harder to be above average. AJ's New York style pizzas are high above the bar and well at the top of this genre of pizzas. We thank AJ for sharing his stories growing up in New York and finding his way to our beautiful city, and turning his delicious memories into a charming neighbourhood pizza joint.
AJ's Brooklyn Pizza Joint
325 E Broadway, Vancouver, BC V5T 1W5
(604) 428-5805 or ajsbrooklynpizzajoint.com
* All food and beverages tasted in this post were complimentary. Opinions are on the reviewer's own.