Raymond (Raymond's Sushi Adventure) and I were planning for a sushi meet. I was hoping to go somewhere in East Van, where I had yet been exploring much. Since we were only both available on the long weekend Monday, there weren't a lot of choices available. Being the sushi export, Raymond finally found the place that he wanted to revisit, Sushi Loku on East Broadway and Fraser.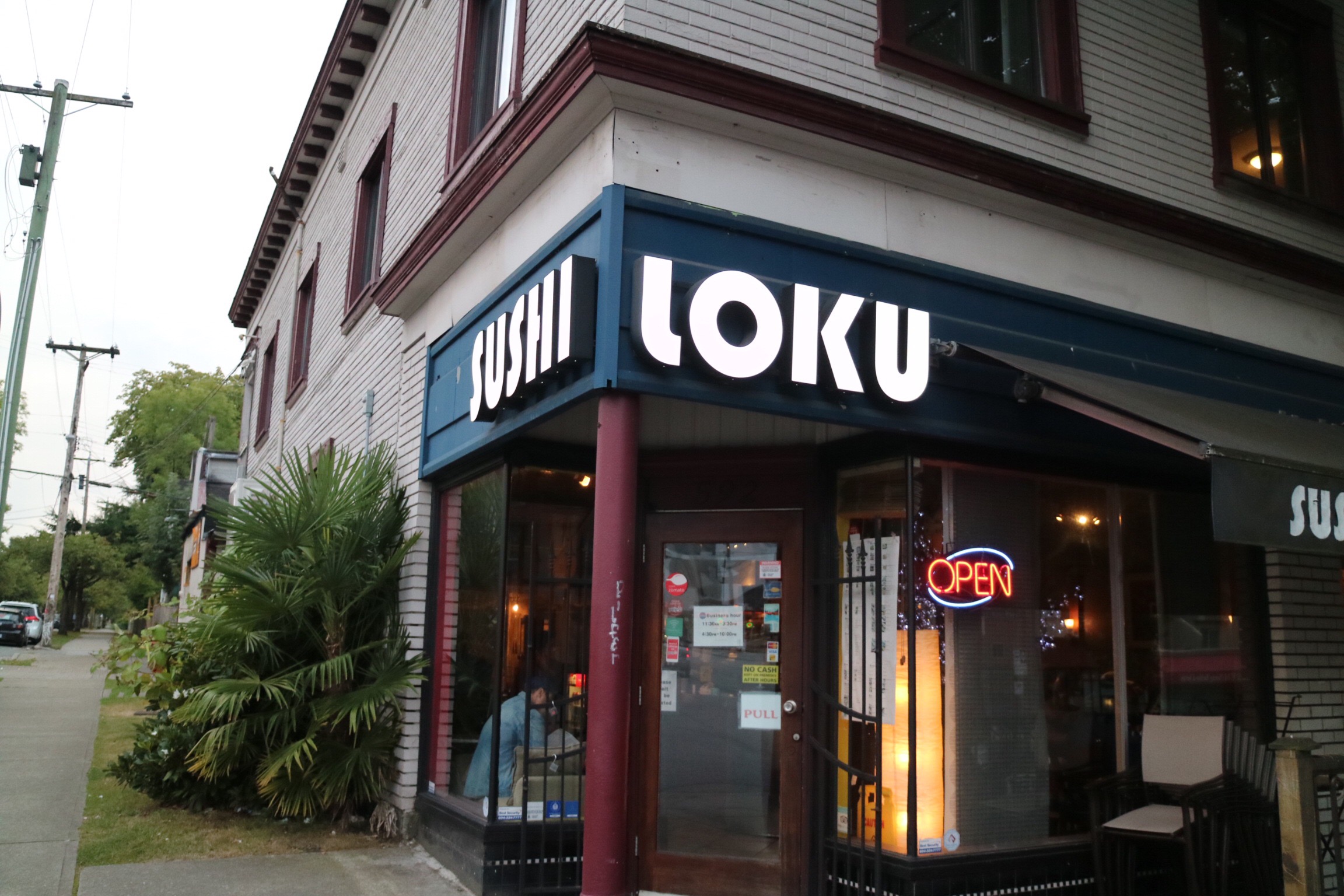 The restaurant has this hipster diner feels from the previous diner but it was pretty clean and cozy inside.  We were surprised it was fully packed and we had to wait for more than 10 minutes for a table.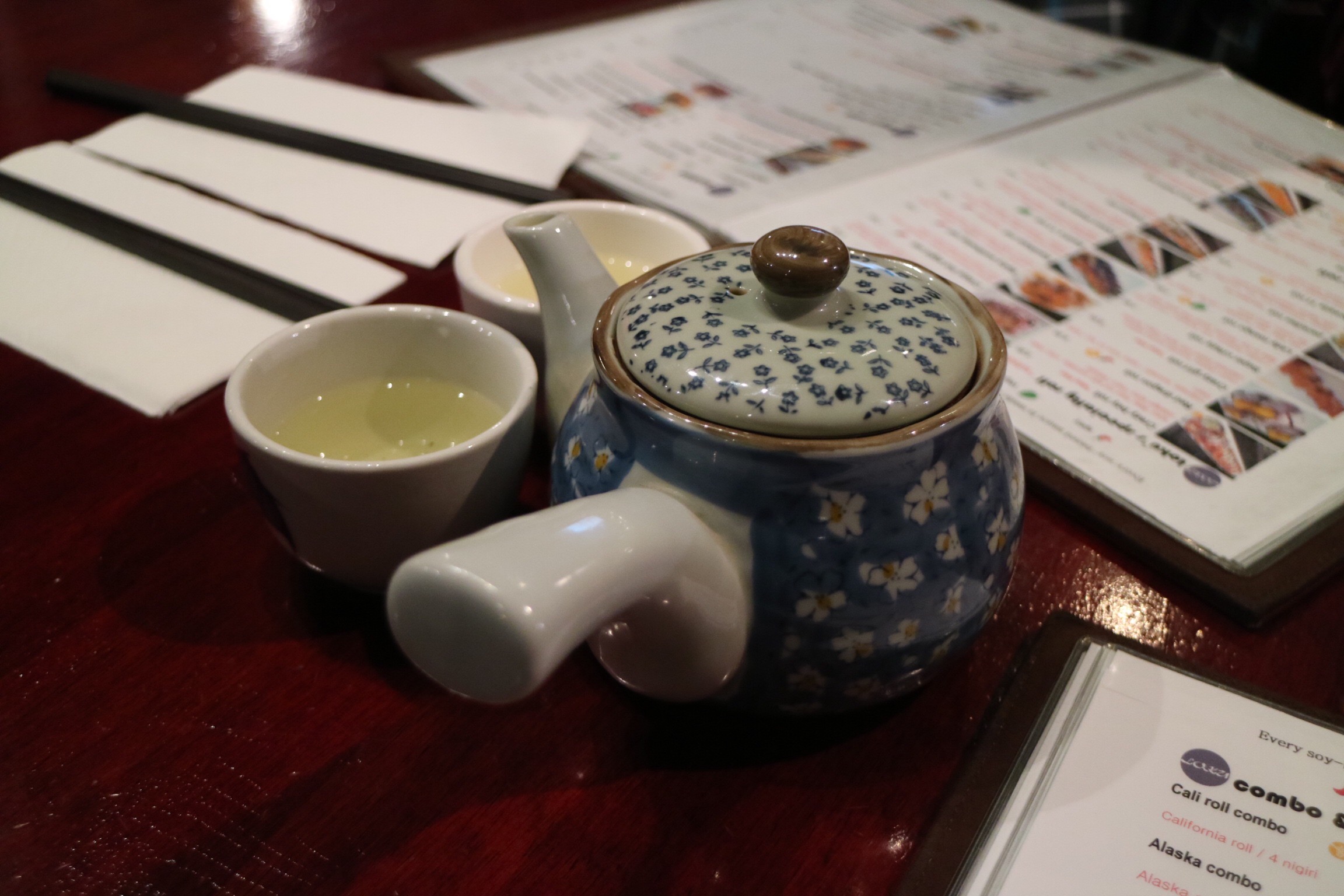 The Assorted Sashimi ($18.95) came with Atlantic salmon, sockeye, albacore, albacore toro, hamachi, and tai. I was happy to see hamachi included. Usually you only get hamachi only if you order a deluxe set. But the hamachi here had a milky colour instead of the translucent colour we usually see at other places. It tasted okay however. Tai was a little tough for me, and Raymond even found it a little fishy . The rest of the fish tasted quite fresh, especially the Atlantic salmon at very first bite –  it was smooth, sweet and perfectly succulent.
Then we waited for almost 20 minutes and no food came. It turned out that our first waitress didn't punch in the rest of our order. She couldn't explain to us the difference between the Assorted Sashimi and the Deluxe Assorted Sashimi and asked for the 2nd waitress's assistance. While the 2nd waitress only got our order of the sashimi, the first waitress didn't put any of the other items we ordered in the system.  So the girl was apologetic and offered us free miso soup. The soup was quite good actually, warm and perfectly seasoned.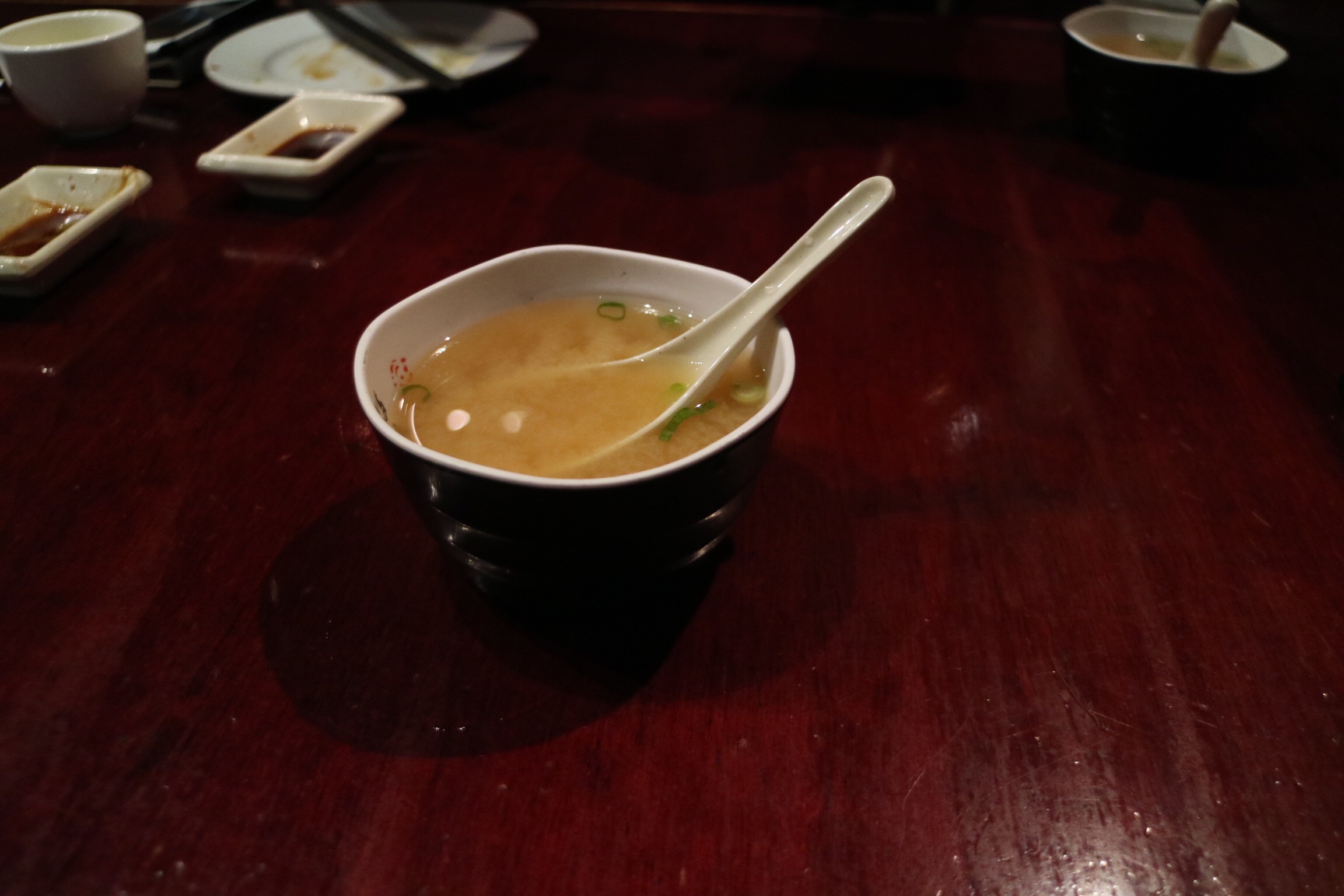 We ordered a few pieces of their Aburi Nigiri. I got the Aburi Hamachi ($2.45), the piece of fish was large but it broke into halves when I picked it up with chopsticks. It was however quite delicate and the smoky flavour from aburi (torching) was subtle and enjoyable. It did however have the same milky colour like the sashimi we had earlier, which I still found a little odd. Raymond's Aburi Toro ($2.20) and Aburi Salmon ($1.95) were prepared adequately but I don't think he liked them better than the same ones at other restaurants.  We both had the Aburi Beef (Alberta AA), which were quite decent. The fried garlic chip on top of the beef though, boy it was so powerful – I probably wouldn't order it again if I were on a romantic date. 🙂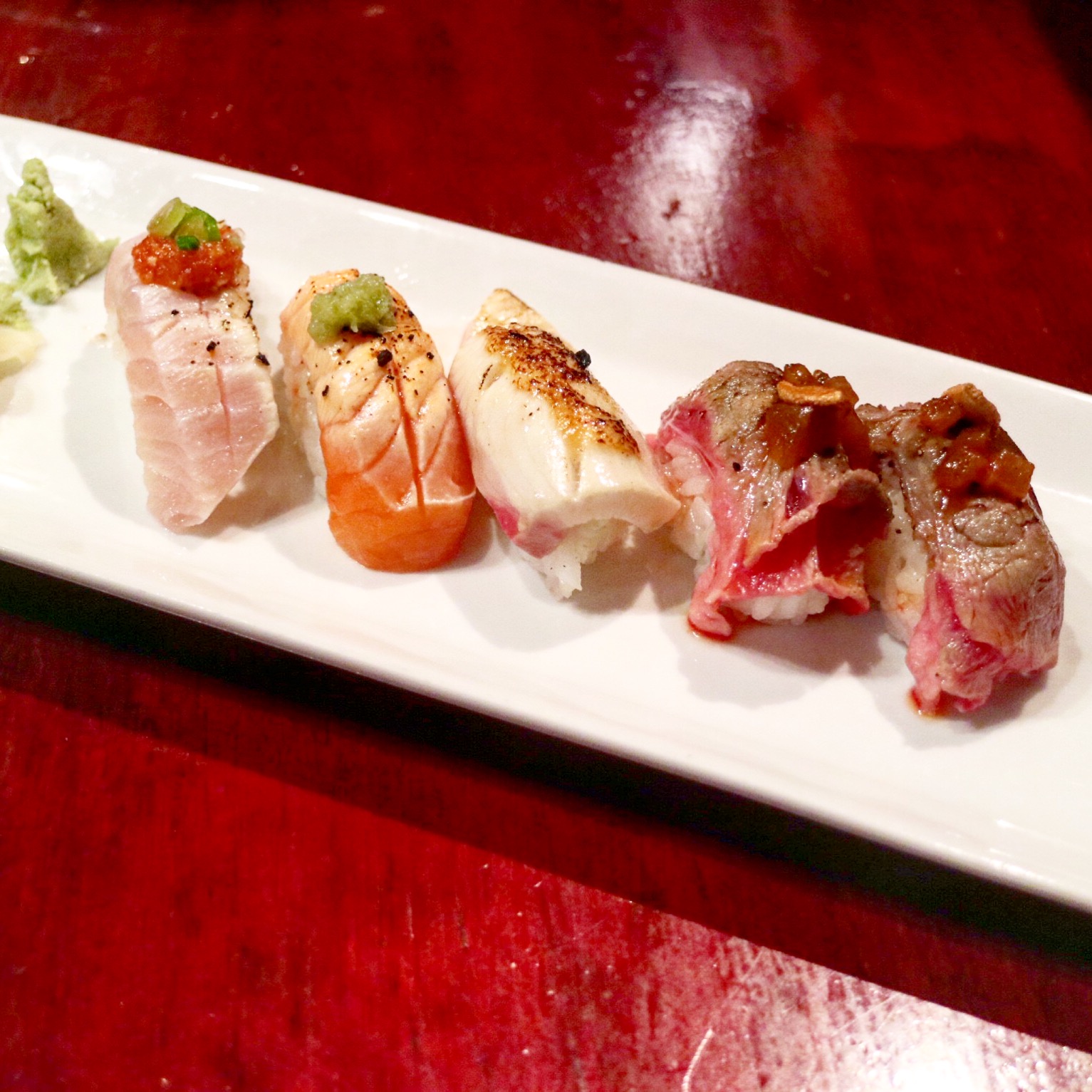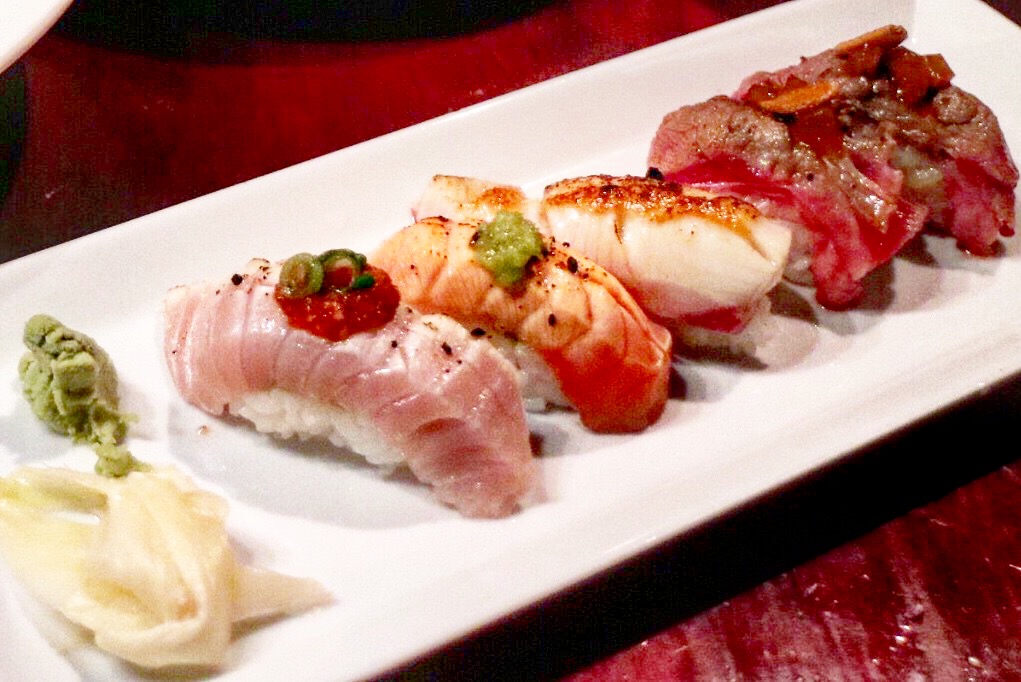 So now having figured out that it was a Korean owned sushi restaurant, we had to try one of their free style sushi rolls. The Magma Roll ($7.50) was basically a California Roll slightly torched and topped with chopped scallops and masago, as well a mix of teriyaki sauce and spicy mayo. The sweetness of the scallops really came through and the sauce was surprisingly subtle and flavourful. I liked it but thought it was not as hot and exposive as the name suggested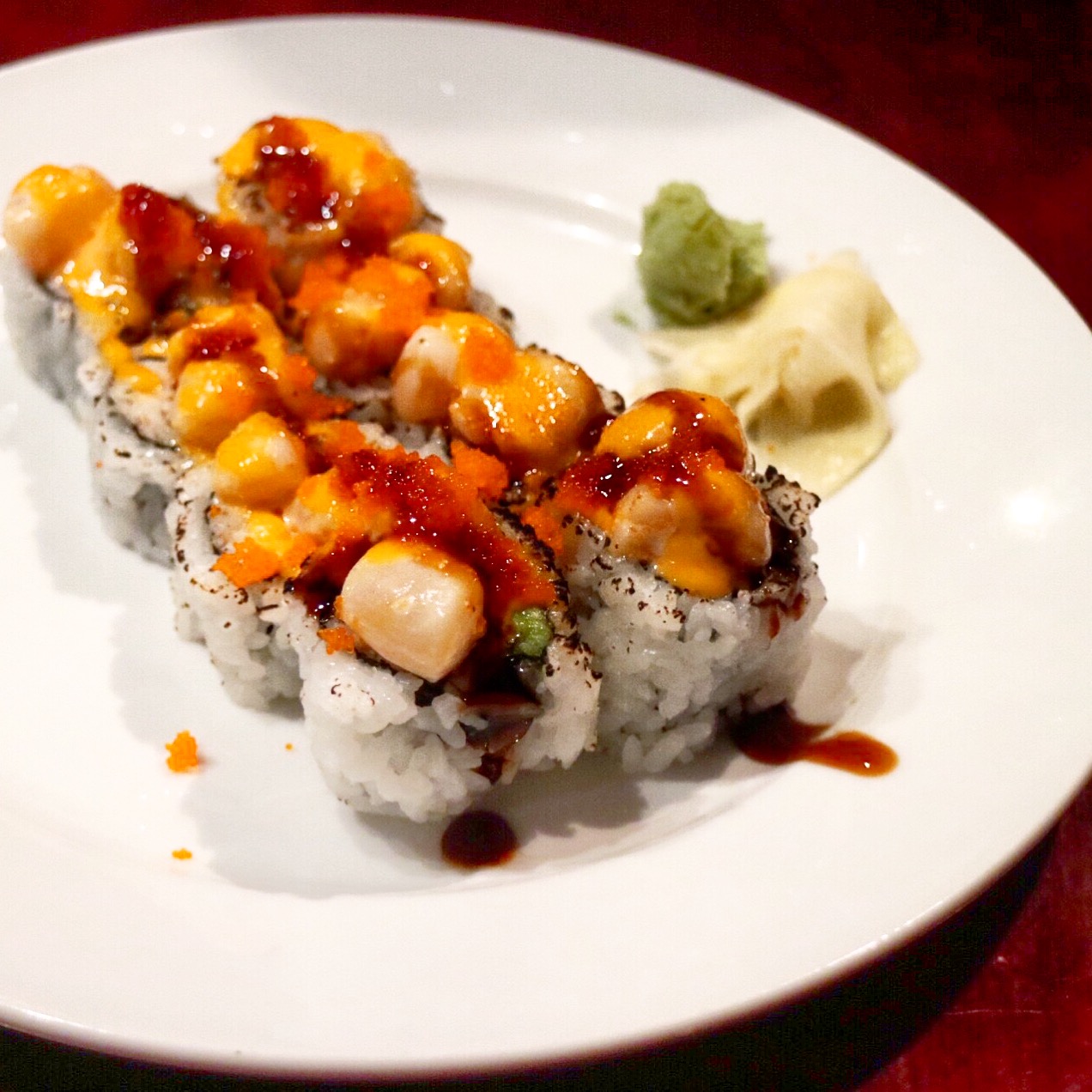 So we had sashimi, nigiri, and sushi roll… What's next? Oshisushi!  This is why it's fun to hang out with another sushi lover. Visually the Oshisushi Negi Toro ($12.95) was quite appealing with white tuna belly, green onion, red ponzu and a golden garlic chip. And the flavours were all there: a little sweet from the seafood,  a little smoky from aburi, a little citrusy from ponzu and a little heat from the garlic – quite well balanced.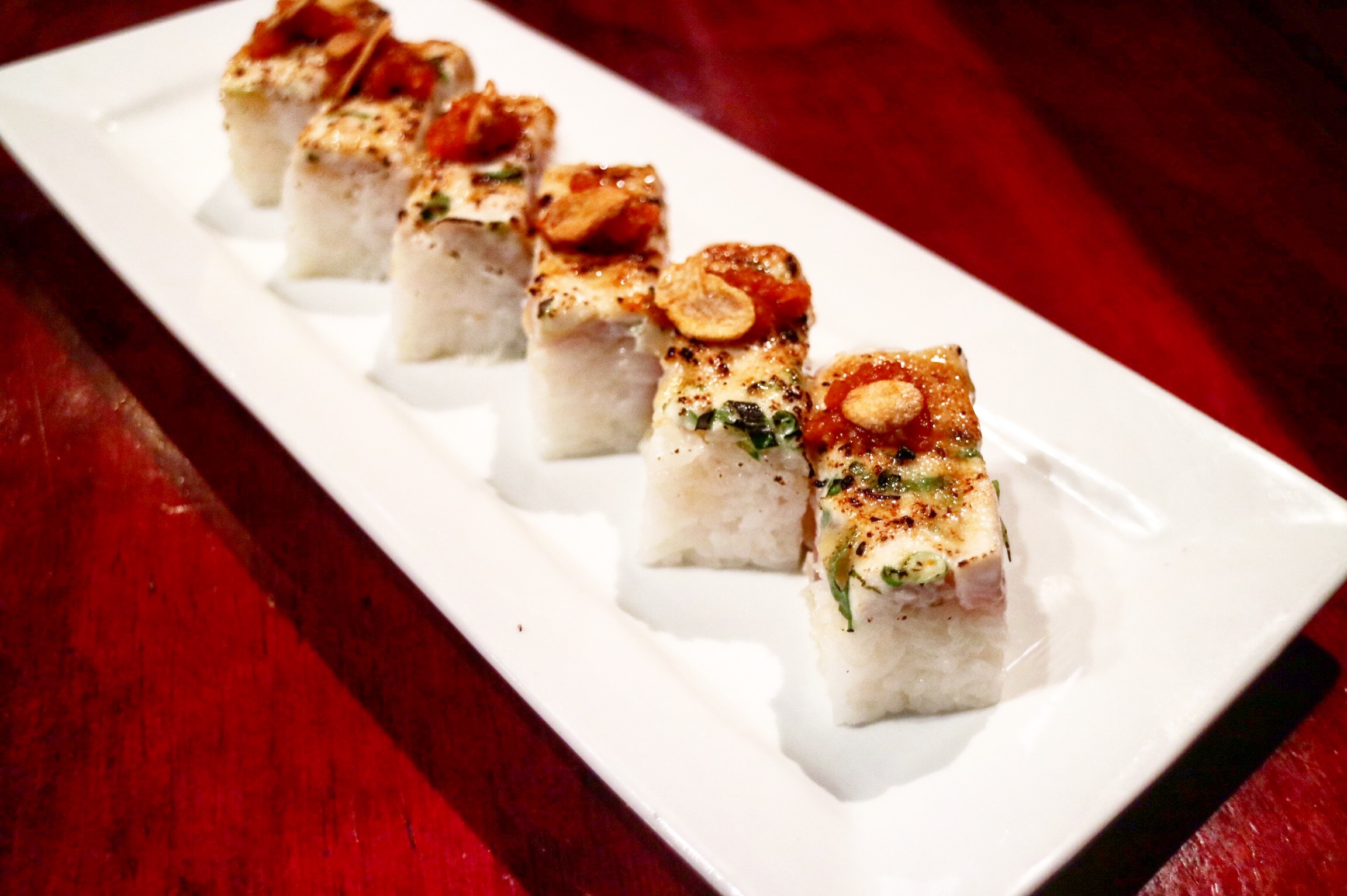 We also thought we had to get a deep fried dish so we decided on the Ebi Mayo ($5.95). And this one was not really up to the standard of most of the ebi mayo we had. The prawns were pretty small, and breading was not crispy, and there was too much lemon in the mayo sauce. The flavour reminded me of Lemon Chicken, a popular North American Chinese food court favourite. But maybe we could be a little more forgiving since we were not at an Izakya?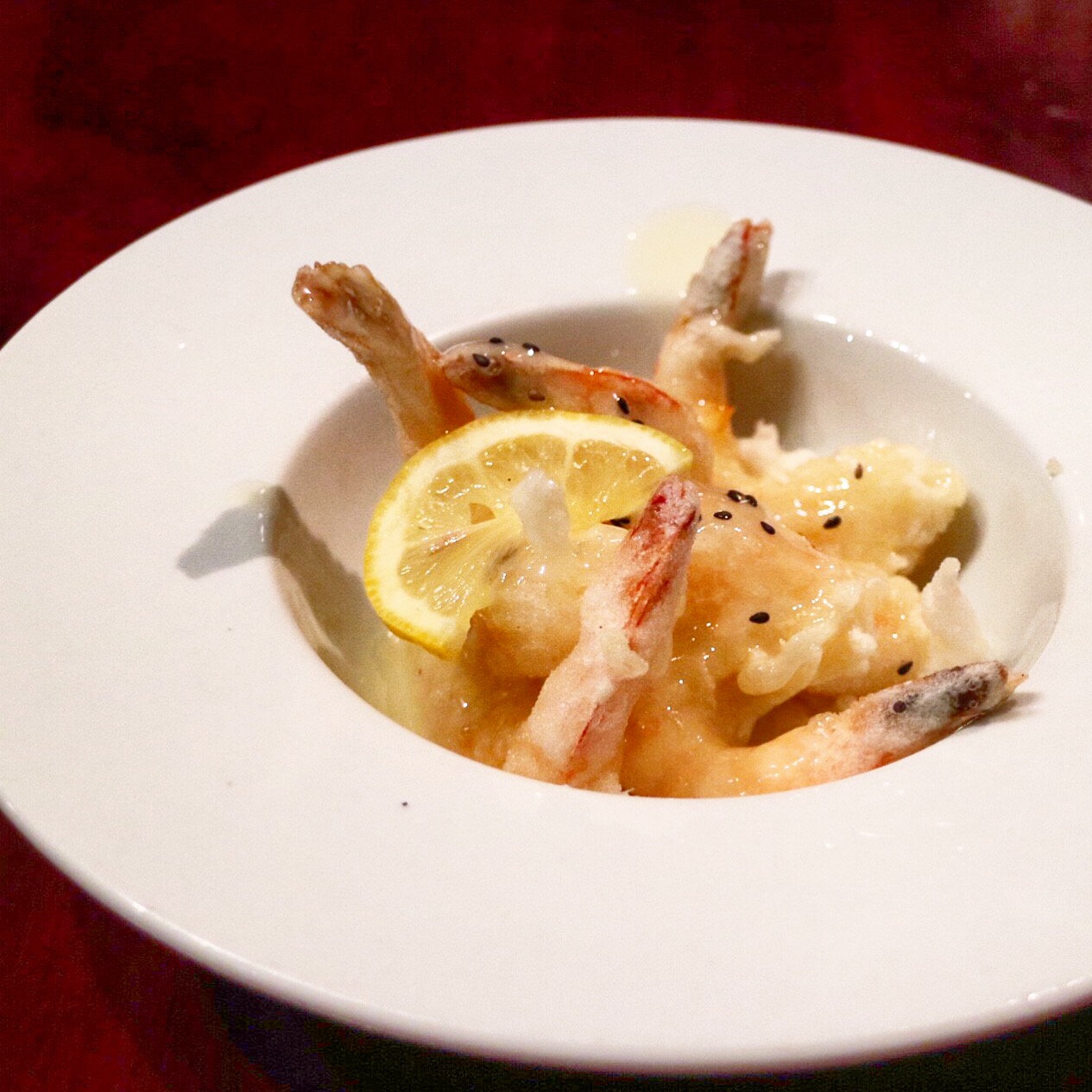 After trying most types of sushi that we could think of – sashimi (sushi without rice?), nigiri, sushi roll and oshishi,  I found the sushi quality was mostly decent although there was definitely room for improvement. The ebi mayo was a little underwhelming. However with the food reasonably priced, this place does have the neighbourhood restaurant charm, and I could imagine why it's popular in the area. I guess if I live in Mount Pleasant, I might come back here more often.
Website and menu:
More reviews:
Location: