My visit to Passion 8 had me hooked on their "Snow Mountain", a type of Korean shaved ice desserts. So when Richard (Vancouver Foodster) and Joyce (VanFoodies) suggested visiting Sulmida for Korean shaved ice, or Bingsu, I was all excited. It sounded absolutely invigorating to get a sweet ice-cold treat after an outdoor summer BBQ.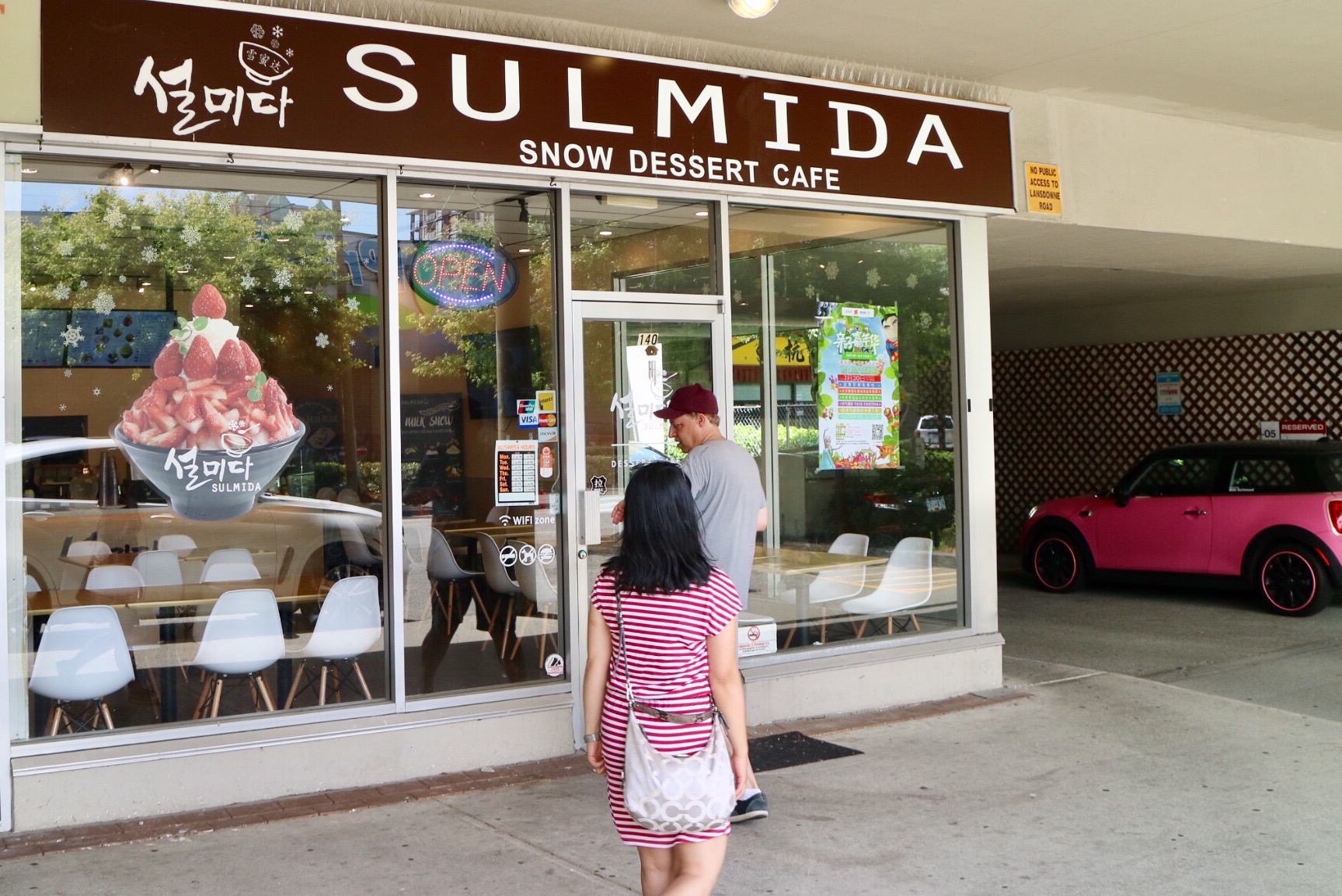 We quickly settled on trying their seasonal Bingu bowls, the Watermelon Bingsu and the Coconut Bingsu, both sounding incredibly fresh and refreshing for a warm summer afternoon.
For the Watermelon Bingsu ($15), they used the skin of half of a watermelon as a bowl, filled it with bingsu (shaved ice) and melon balls, and built a pyramid on top of the bowl with more melon balls and shaved ice, with a scoop of vanilla ice cream at the tip of the pyramid.  The shaved ice was nice and fluffy, although not as smooth and luscious as the one from Passion 8.
We spotted the significant difference. As the shaved ice here is infused with milk here, the "snow mountain" is 100% milk, which explains for the creamier texture of the "snow mountain".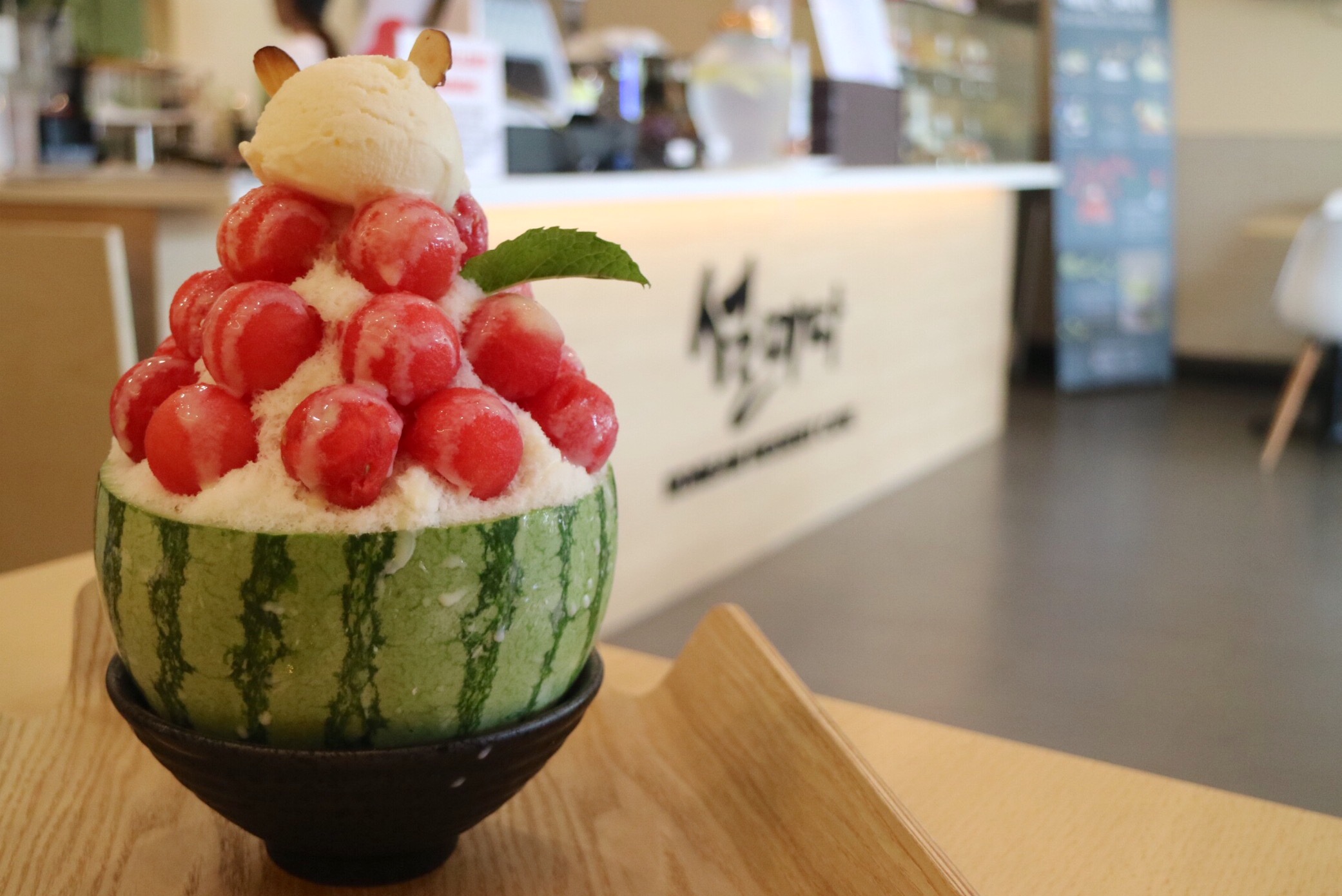 The vanilla ice cream on top was the main source of sweetness so the whole thing was not very sweet. But overall the refreshing taste of watermelon made it quite enjoyable.
With the similar assembly but with a young coconut, the Coconut Bingsu ($15) seemed a little underwhelming. The idea to use the whole young coconut is cool, and they even serve the coconut water from the same coconut in a glass on the side.   However, unlike the pyramid built with melon balls, this bowl of shaved ice was mixed with just a few pieces of coconut jelly and a sprinkle of almond flakes.The whole thing seemed a lot less substantial. The coconut flavour was very subtle, almost too subtle.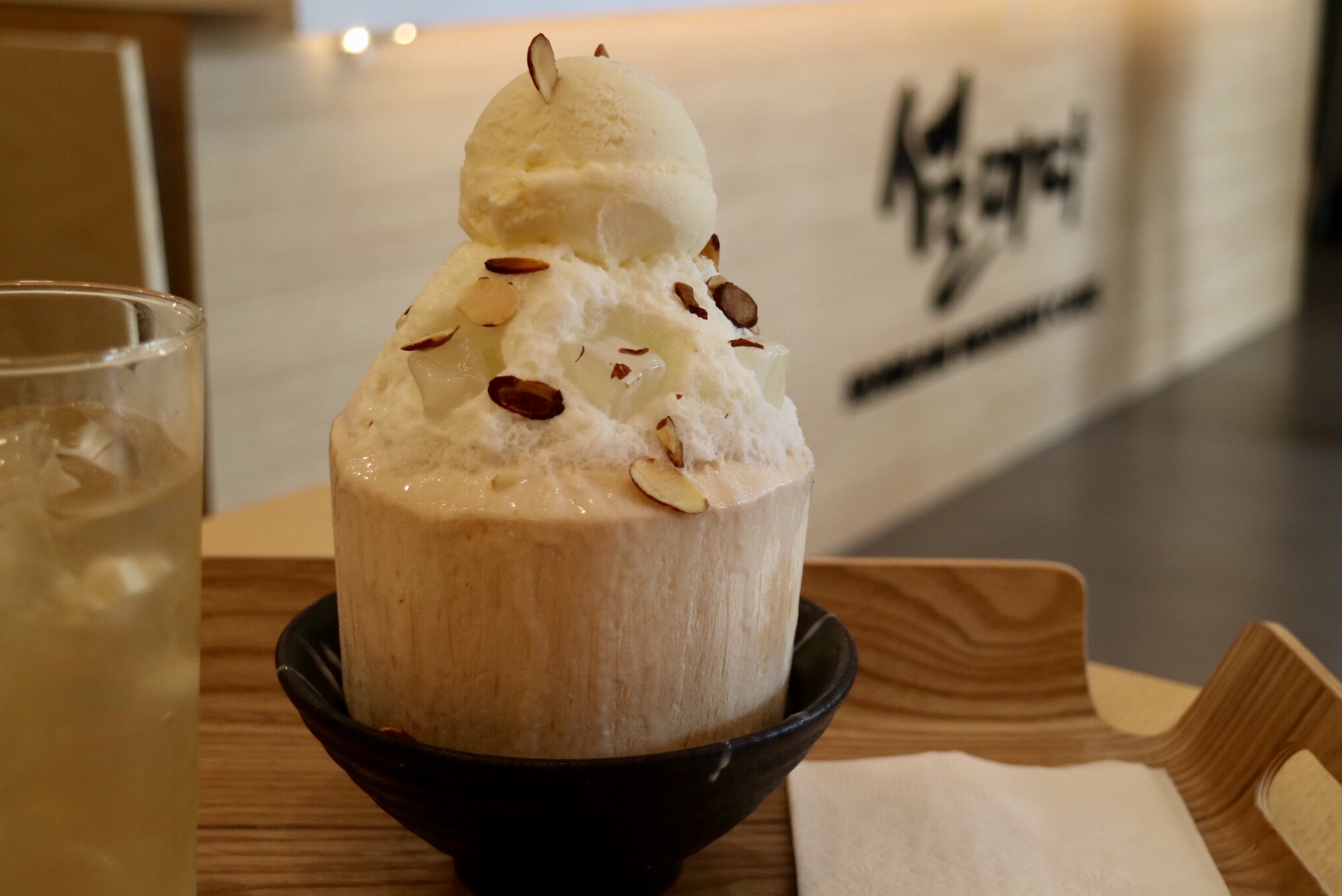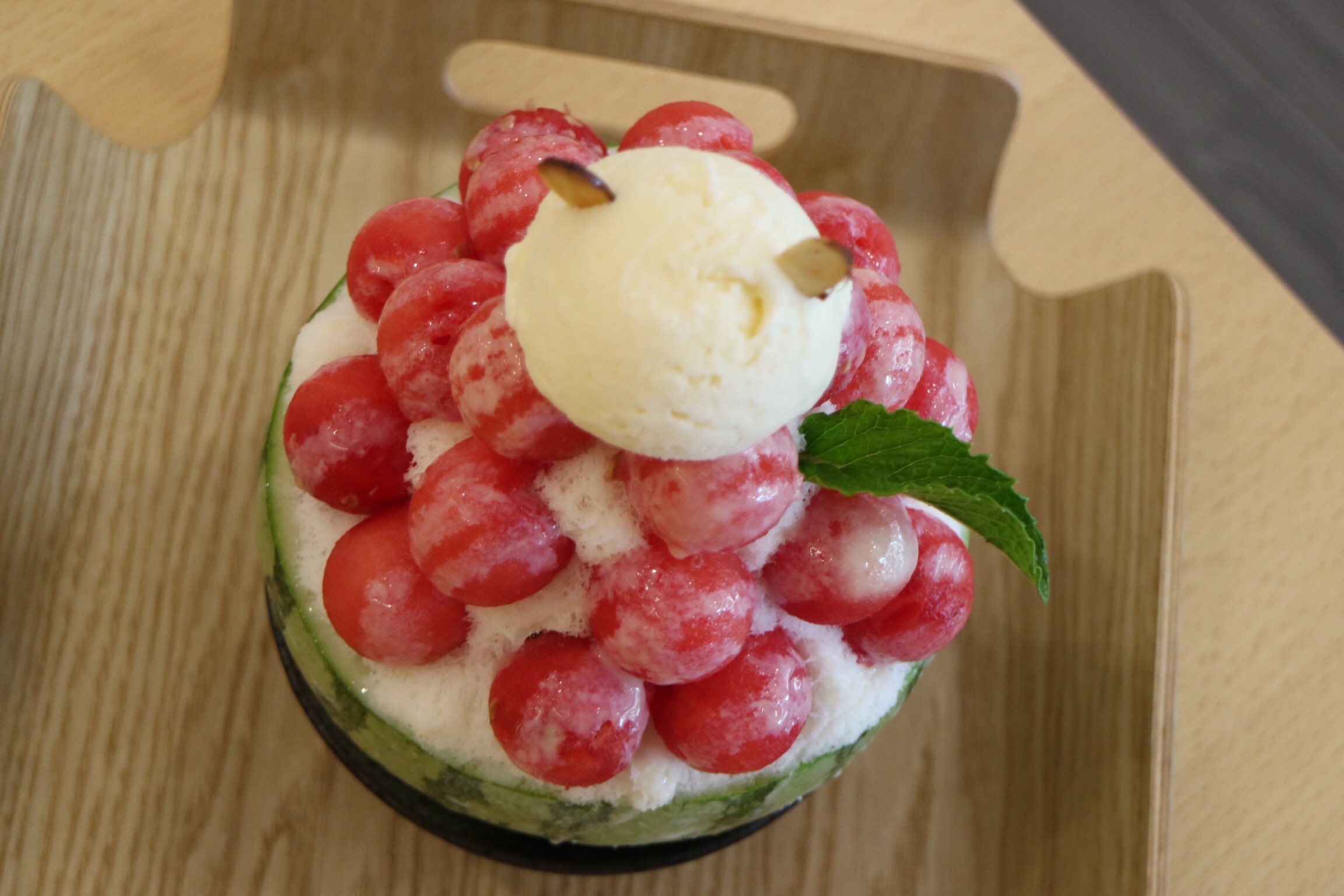 We definitely enjoyed the seasonal Watermelon Bingsu but found the Coconut Bingsu a little bland. Besides the Bingsu desserts, they also serve Korean-style dessert toasts here. Overall I found the Bingsu here is not as sweet and less creamy than the Snow Mountain from Passion 8. There is a huge difference between using shaved ice infused with milk and using 1o0% shaved frozen milk. But I'm sure some would prefer the lighter version here more.  I would like to come back to try their popular items on their regular menu.
Website:
https://www.facebook.com/Sulmida-Korean-Dessert-Cafe-Richmond-247669032350607/
More reviews:
Location: