The Chefs at CAVU Kitchen Bar (@Hilton Vancouver Airport), Harold's Bistro (@Sheraton Vancouver Airport Hotel) and American Grille (@Vancouver Airport Marriott Hotel), were all in for the Block BBQ Rib Cook-off on July 8th from 12 – 3 pm.
The cost to the general public was $10 for a quarter rack of ribs from each competitor and 100% of the funds raised went to The Richmond Hospital Foundation.
Each team prepared their ribs for judging and the public voted for their favourite.
There were craft beer samples from various local breweries including Granville Island Brewing, Parallel 49 Brewing, and The Parkside Brewery.  A DJ was on-site playing summer tunes for the BBQ party as well.
Here are the contestants for the competition:
BBQ ribs from Harold's were prepared with special house rub and then slow cooked in broth.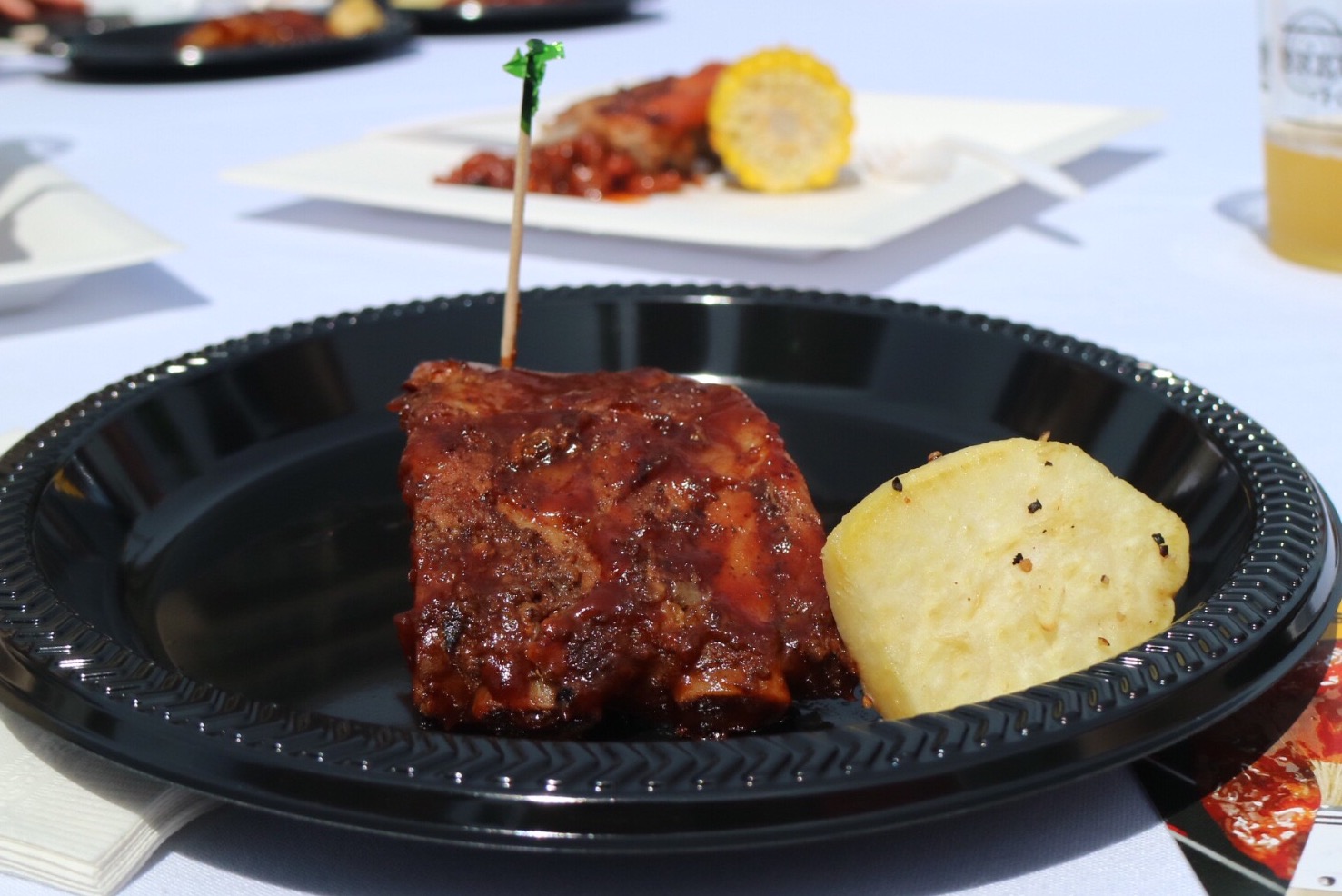 The secret ingredient for CAVU Kitchen's BBQ ribs was cilantro honey!
At American Grille's station, the BBQ ribs were highlighted with ancho chili in the rub, served with a watermelon salad and an orzo salad.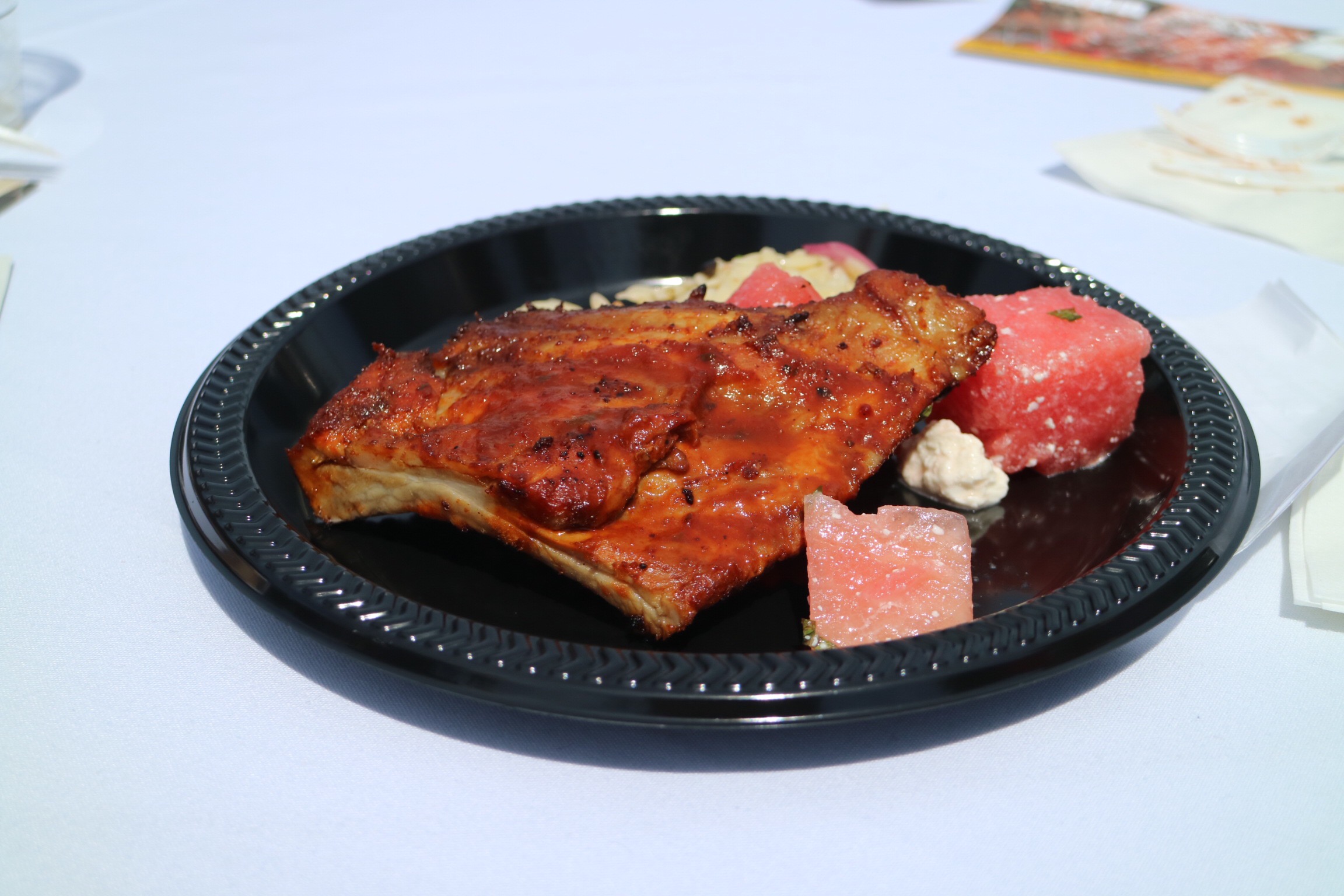 The Dawn Pilsner from the Parkside Brewery was recommended for pairing with the ribs from CAVU.
For American Grille's ribs, Parallel 49 Brewing offered a variety of beers including their signature Craft Lager.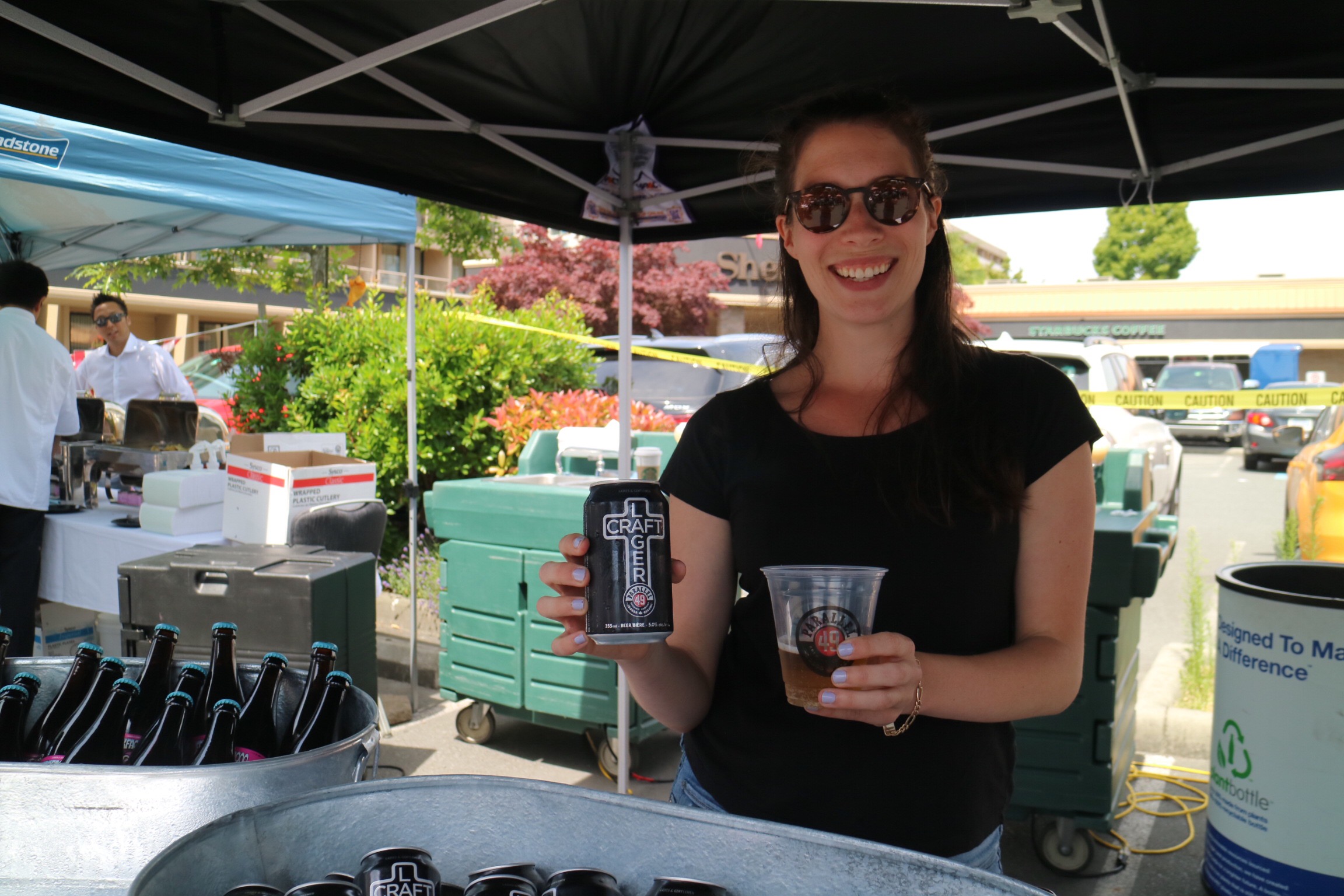 As diners had a blast at the BBQ rib cook-off, we definitely hope for more block parties coming to the Sheraton parking lot, which has made such a great venue for outdoor events in the summer.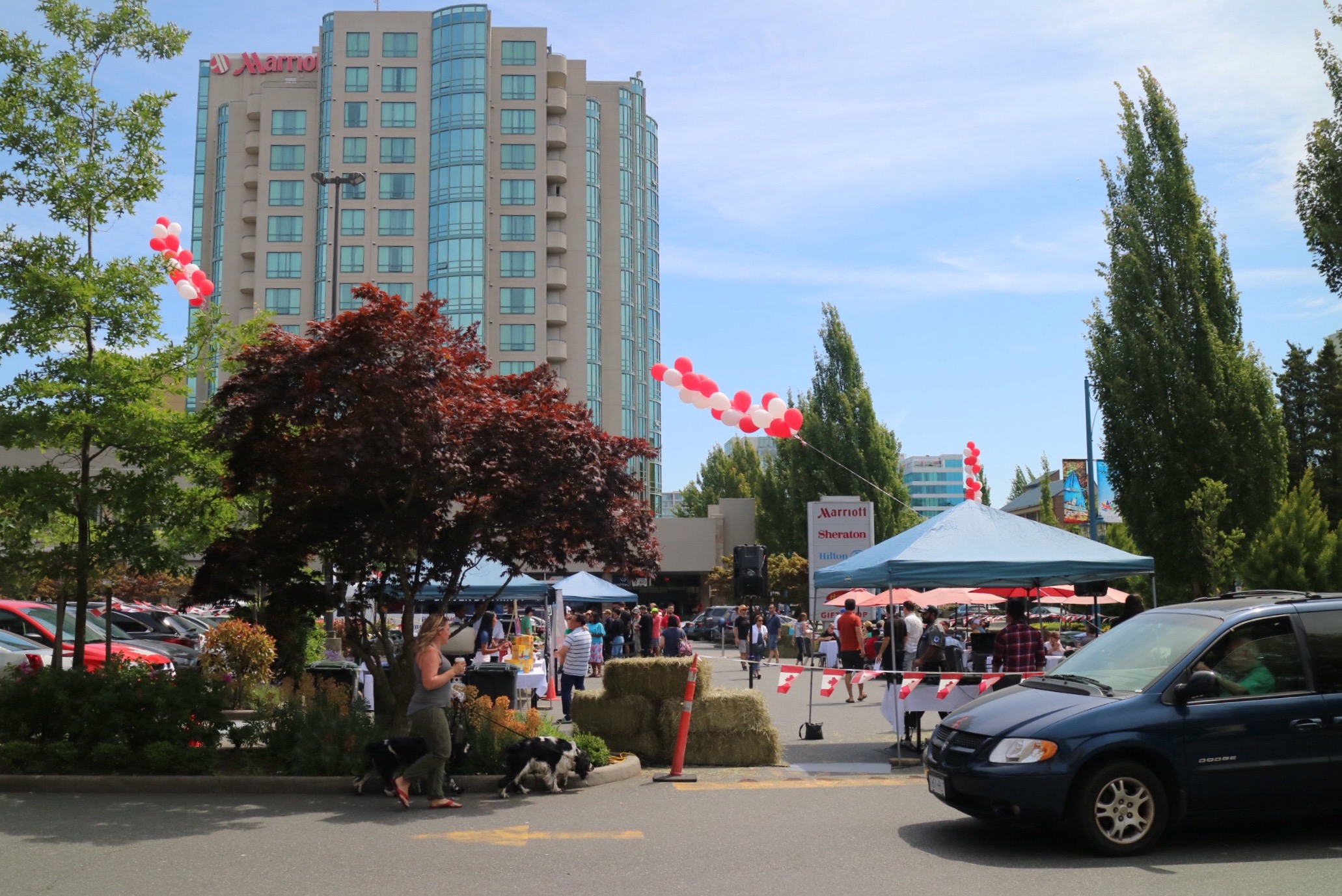 And the winner of the throwdown is (by merely 3 votes):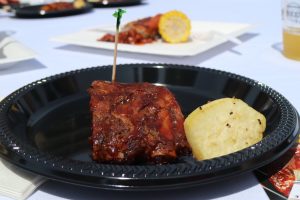 To me, they were equally good in delivering big flavours, but Harold's might have the edge of the slow cooking, which made the ribs a little more tender.