I definitely considered cooking a clumsy looking whole chicken leg underwhelming. I would not mind to cook drumsticks or thighs because they were the more flavourful parts of a chicken. But what would I do with a whole leg? BBQ? And how should I eat it? Just pick it up and bite off the meat like a viking?
And then, this video on how to debone chicken leg came across. (Please see it at the end of this post.) Suddenly, the boring whole leg became such a fun project. Just thinking of how many different ways that I could used to stuffed this baby! Then a nice roast would do it!
For stuffing I instantly thought of something that were salty and flavourful. Pickled artichokes and sun dried tomatoes came to my mind. But the bright red tomatoes would make it so much more prettier. And I also picked my favourite veggies: asparagus and criminis.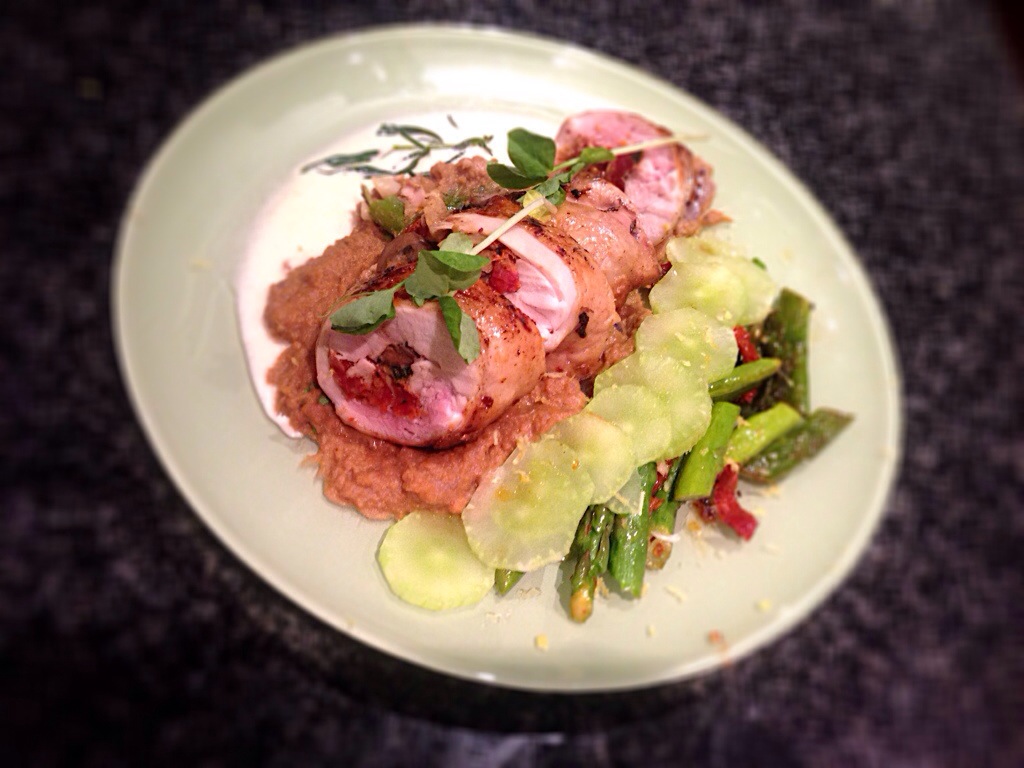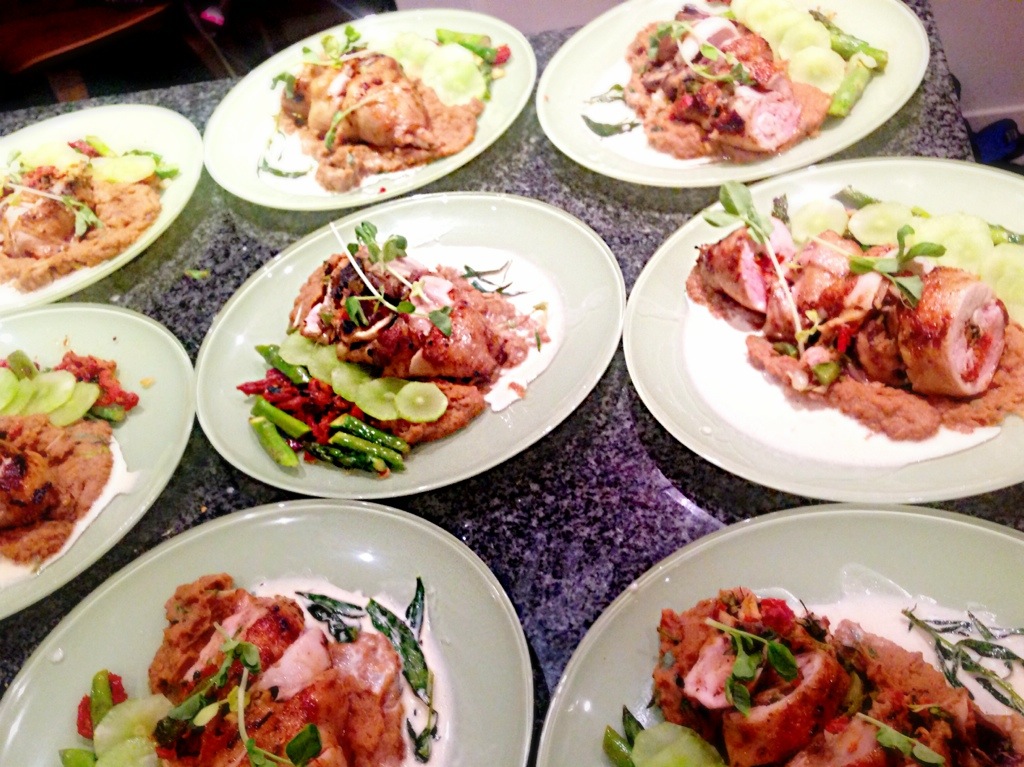 I was glad I was patient enough to go through deboning all 8 chicken legs. They were free range chicken legs, which means they were with much stronger muscles, tendons, and joints, and there more difficult to debone. Thank goodness I survived doing the first 2 and finished all 8 in one hour.
To close a leg after stuffing, I just used a skewer stick instead of tying it up with strings which they showed on youtube, since I didn't want to spend another hour to do so. But the stick worked pretty well.
And the legs turned out great! I pan seared the legs with a bit butter first to get a nice colour on them, then put them in the oven for 45 minutes. And rested them for about 10 minutes before slicing them. The meat was super moist and juicy. Delicious!!!
I also served the chicken with some vegetables, some mashed yam, and a tarragon beurre blanc sauce.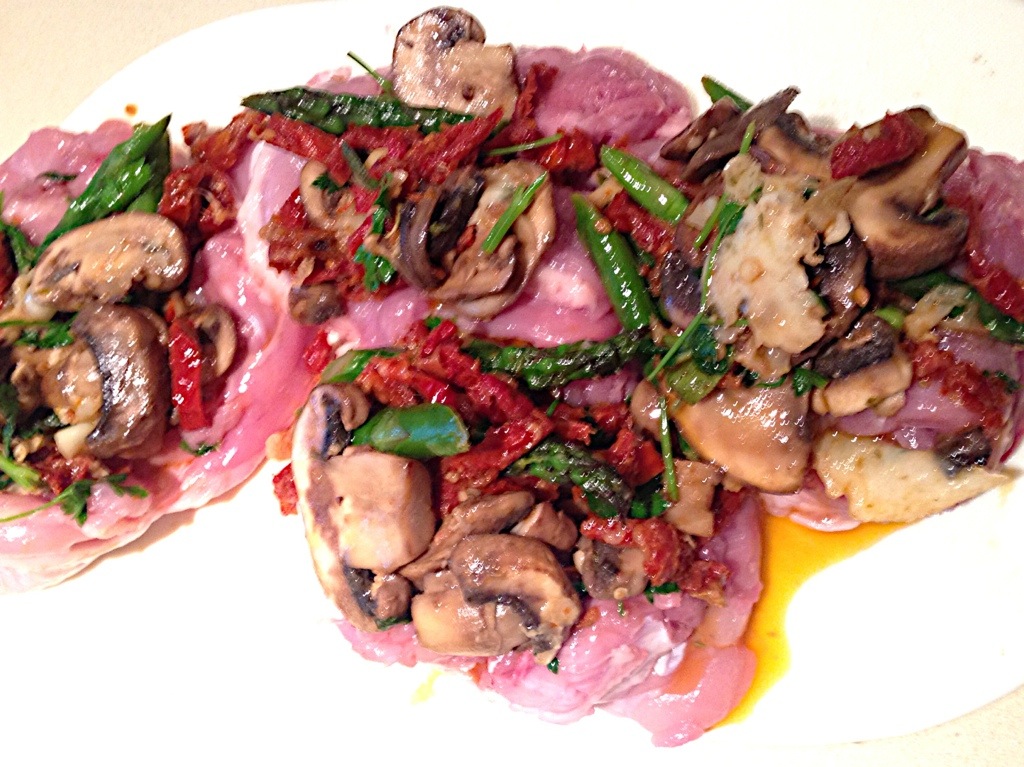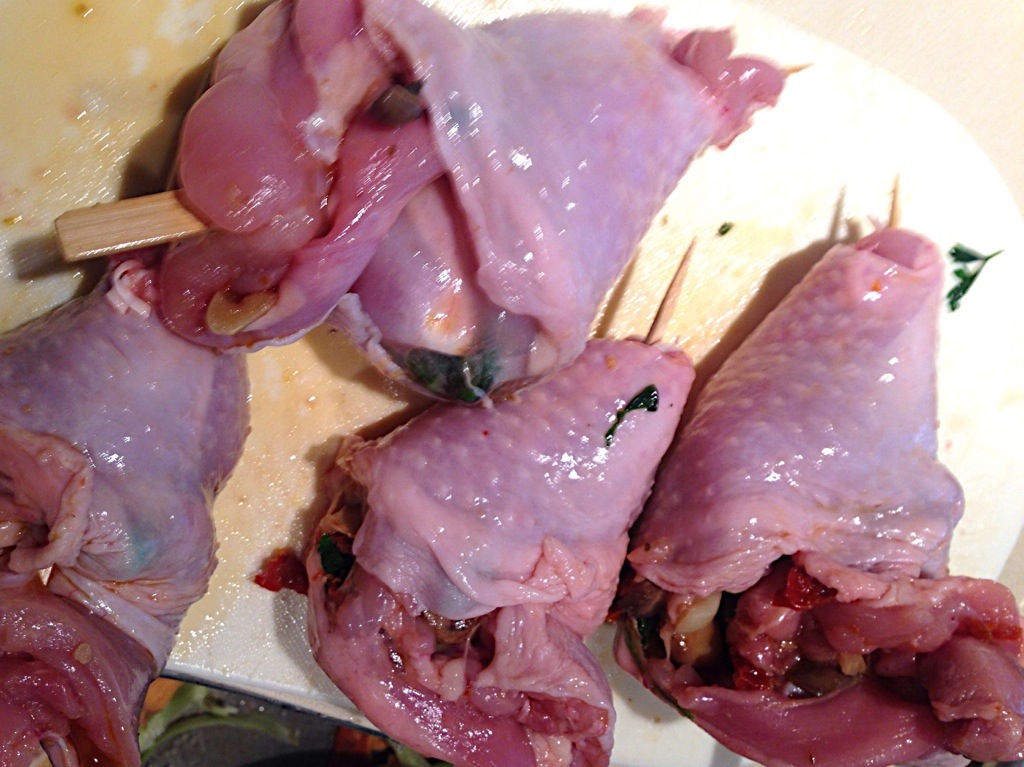 The video on how to debone a whole chicken leg.