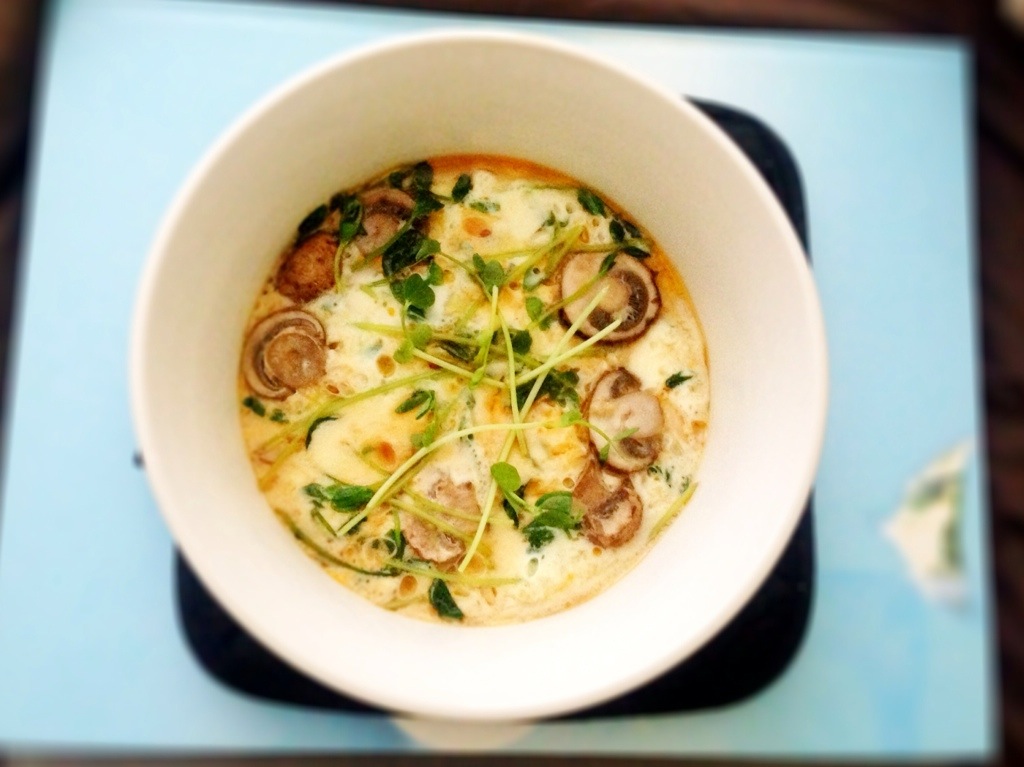 In my childhood in China, steamed egg custard was a comforting dish. I loved to chow down white rice with one spoon full of flavourful smooth custardy goodness.
My version is slightly different from the Japanese version (Chawanmushi). Here are the ingredients for serving 2:
– 3 large eggs
– 1/3 cup chicken broth (or water)
– 1/3 cup milk
– 2 tbsp green onion (thinly sliced), or pea shoots
– 1/2 tsp ginger, finely chopped,
– 2 shiitake mushrooms, sliced
– 1/2 tsp salt
– 2 tsp soy sauce
– 1/2 tsp sesame oil
Optional:
– 2 dry scallops, hydrated and shredded
– 2 tsp of pickled bamboo klonopin online pharmacy shoots
Beat the eggs, mix in chicken broth, milk, and salt in a large bowl. Pour the mixture into 2 large ramekins (6 oz) or small soup bowls. Place greens, ginger, mushrooms, dry scallops, and bamboo shoots in the ramekins. Make sure the water is boiling in the steamer or the wok for steaming. Steam the ramekins for 6 – 8 mins with medium heat, or until the custard is set. Drizzle soy sauce and sesame oil before serving. Garnish with extra green onions or pea shoots.
Voila!