This is one of my favourite dishes at dim sum. Although not as notorious as shrimp dumplings or sticky rice wraps, those little cakes are packed with crunchy texture and wonderful flavour from lotus root.  They are super easy to make at home, and just as delicious as what they serve at dim sum restaurants.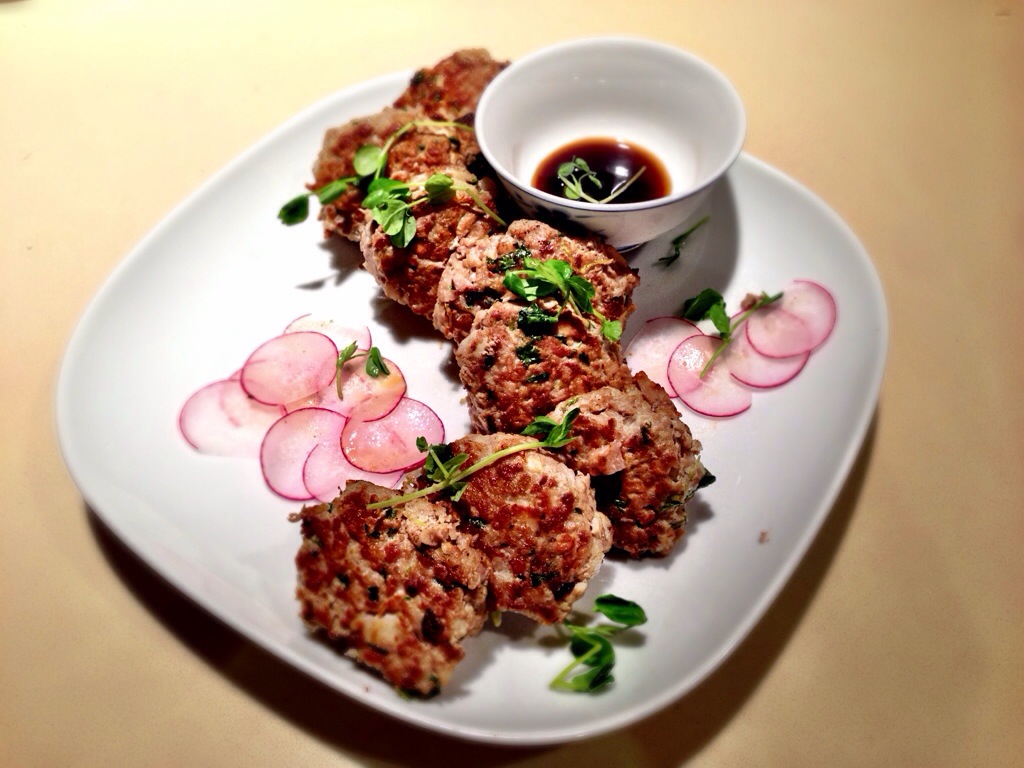 Ingredients:
– Lotus root  1/2 lb
– Minced pork 1/2 lb
– Egg 1 pc
– Garlic 2 cloves
– Ginger 2 tsp
– Cilantro 2 tbsp
– Pea shoot 2 tbsp
– Shiitake mushroom (fresh or dry ones hydrated) 3 pc
– Soy sauce 4 tbsp
– Chinese cooking wine 2 tbsp
– Black pepper 2 tsp
– Sugar 1 tsp
– Sesame oil 1 tsp
– Corn buying tramadol online legal starch 2 tsp
– Peanut oil 2 tbsp
Finely chop lotus root, garlic, ginger, cilantro, pea shoots, shittake.Place chopped vegetables and herbs in a big mixing bowl. Stir in minced pork, egg, soy sauce, cooking wine, black pepper, sugar, sesame oil, and corn starch, and mix it all evenly.
Form 8 – 10 small cakes.
Heat a large non stick frying pan with peanut oil with medium high heat. Sear the cakes 2 -3 minutes on each side until it's nicely browned. Turn down the heat to medium low. Cover the pan and let it cook  for another 7 – 10 minutes.
Garnish with extra pea shoot greens. Serve with light soy sauce or Worcestershire sauce on the side.