Little Sheep Mongolian Hotpot, with 3 locations in Metro Vancouver, came from the giant hotpot restaurant chain in China, Little Sheep, and now is owned by Yum China, the largest restaurant company in China. When the restaurant started, their unique concept seemed to separate themselves from the rest of the hotpot places. They used lamb, along with selected herbs and spices, to brew the special "Mongolian" broth for the hotpot soup base. The broth was supposed to be so flavourful that diners didn't even need to use any dipping sauce. This is the way how was I was told to enjoy hotpot meals at Little Sheep 10 years ago.
Over the years, the competition has become fierce among hotpot restaurant, andSichuan or Chongqing style spicy hotpot joints have become quite popular. Little Sheep has since, made the spicy soup base a more obvious option to compete with other places. It seems eating food with hot spices is being accepted more and more people nowadays, and I agree that the taste of seasoning is just as important as the taste of raw ingredients as well. A true foodie would embrace all kinds of sensory pleasures, not just from the smell and the taste, but also from stimulating masochism that brings excitement.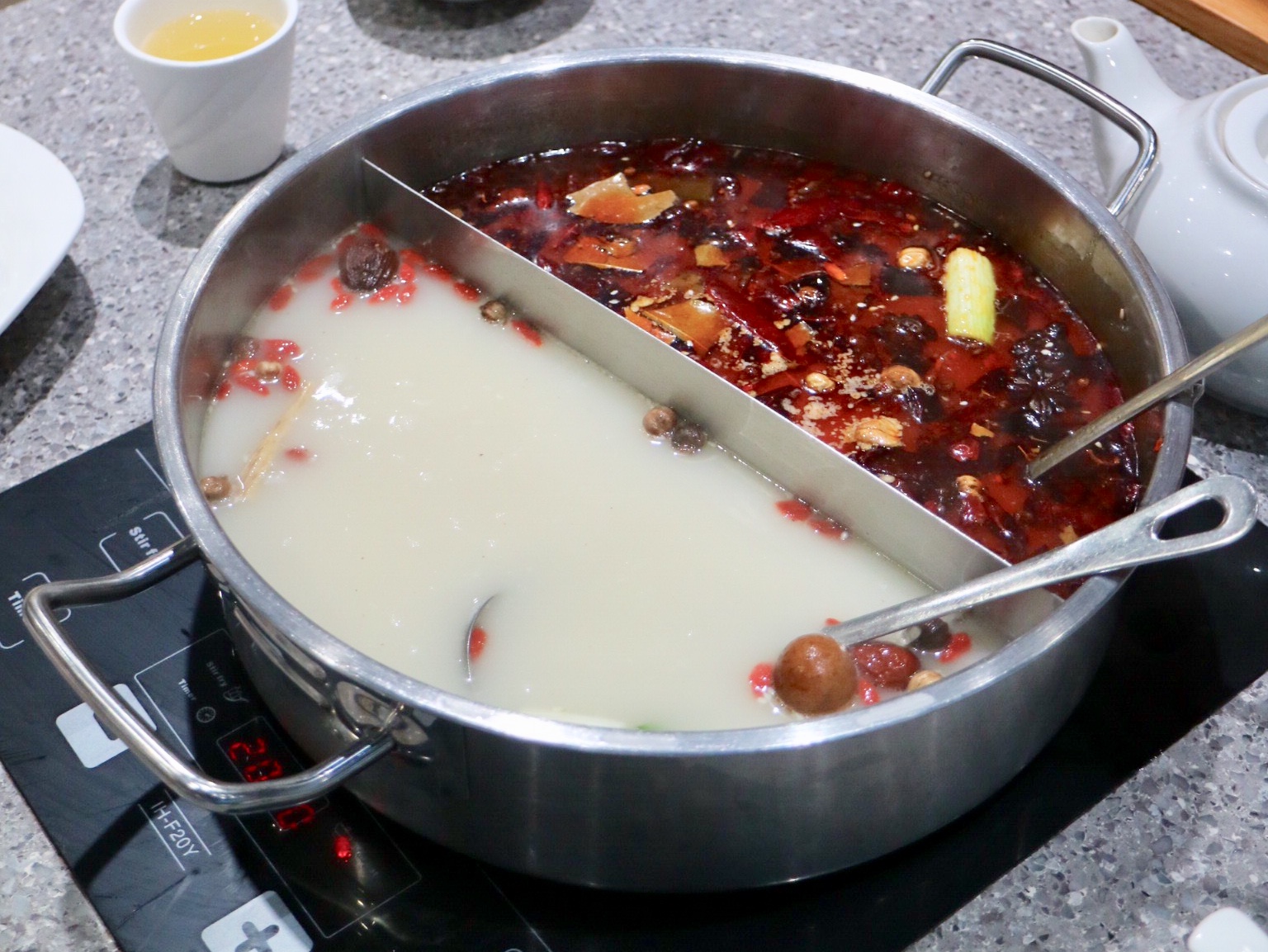 As I've been trying to challenge my spicy food tolerance and explore this side of the sensory pleasure spectrum, I want to check out some of those popular spicy hotpot places.  Although Little Sheep isn't known for the spicy soup base, they have put the effort in this option to keep up with the competitors. And they have gone fully All-You-Can-Eat now, which does not excite me at all. I have been staying away fro AYCE for years – unlike spicy food, overeating is the pain that I cannot tolerate.
My roommate and I arrived at Little Sheep at Lansdowne Mall around 7 pm on Saturday evening, and the wait was 45 minutes. They are very busy on the weekend. I tried to call earlier and their line was busy the whole time.
Finally, we were seated and we were hungry! It is $23.98 per person for all you can eat and we have to pay $11.99 for hotpot soup base as well. We picked the half and half with both the original one made with lamb and herbs and the hot and spicy one.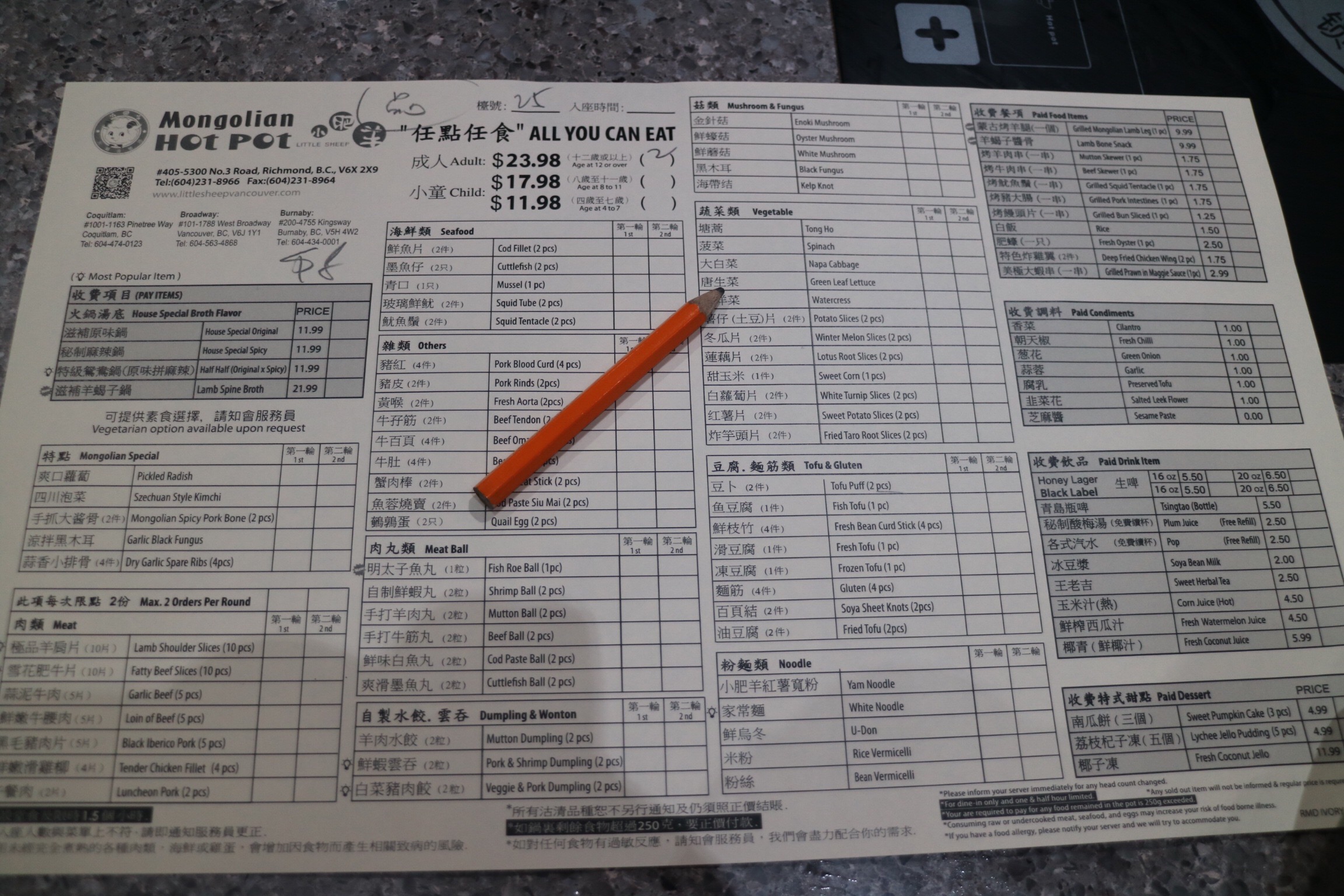 The original herbal lamb broth is white and creamy and smells aromatic with all those Chinese herbs. The spicy broth is red and oily, filled with lots of dried red chili, Sichuan peppercorn, and other dried herbs and spices. Visually the spicy one looks intimidating. But I was excited to accept the challenges.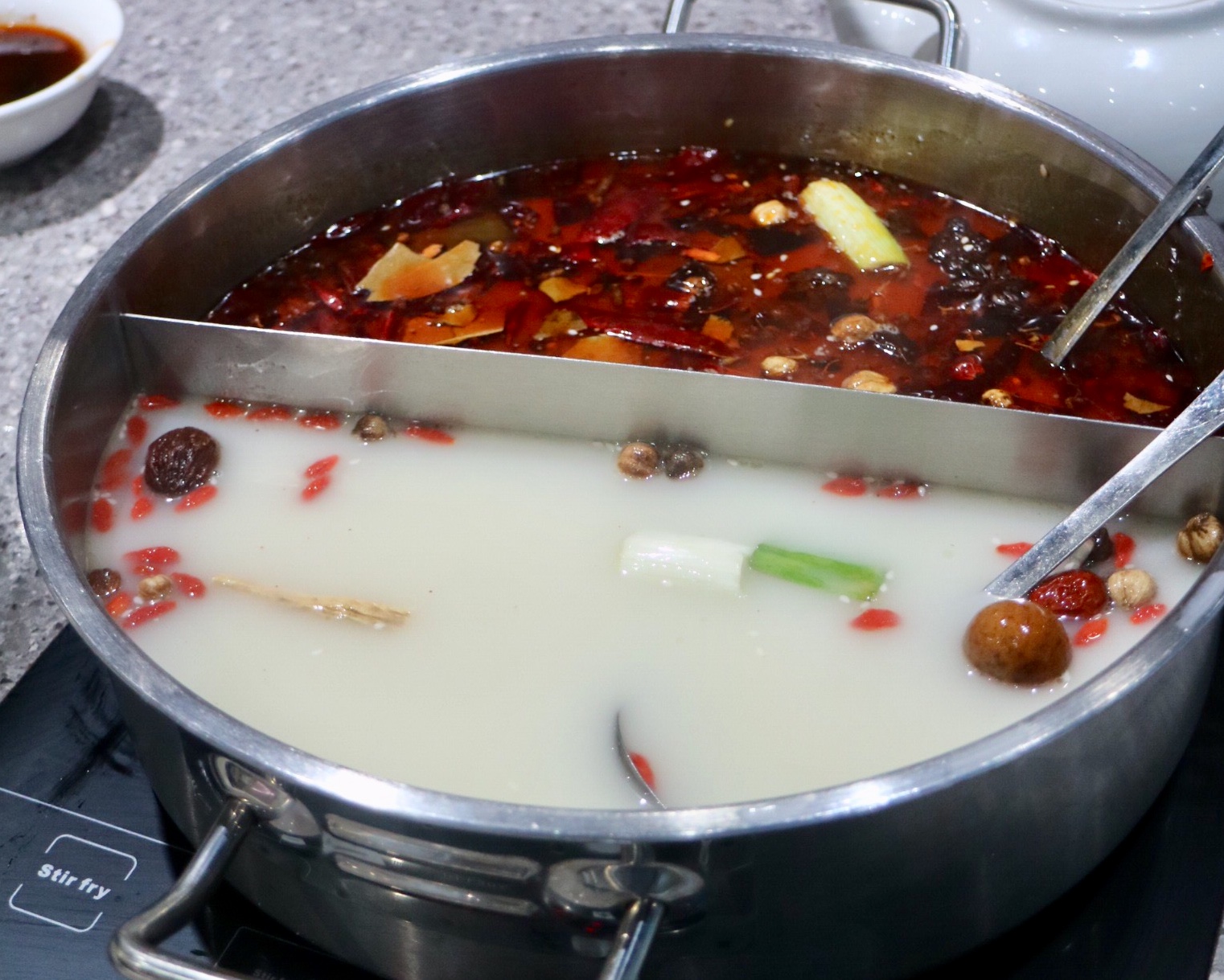 Using dipping sauce is pretty important in Cantonese style hotpot, but not as much here at Little Sheep. There are only 6 liquid bases for making your own dipping sauce: chili oil, chili paste, soy sauce, shacha sauce (written as satay sauce), aged vinegar, and sesame oil.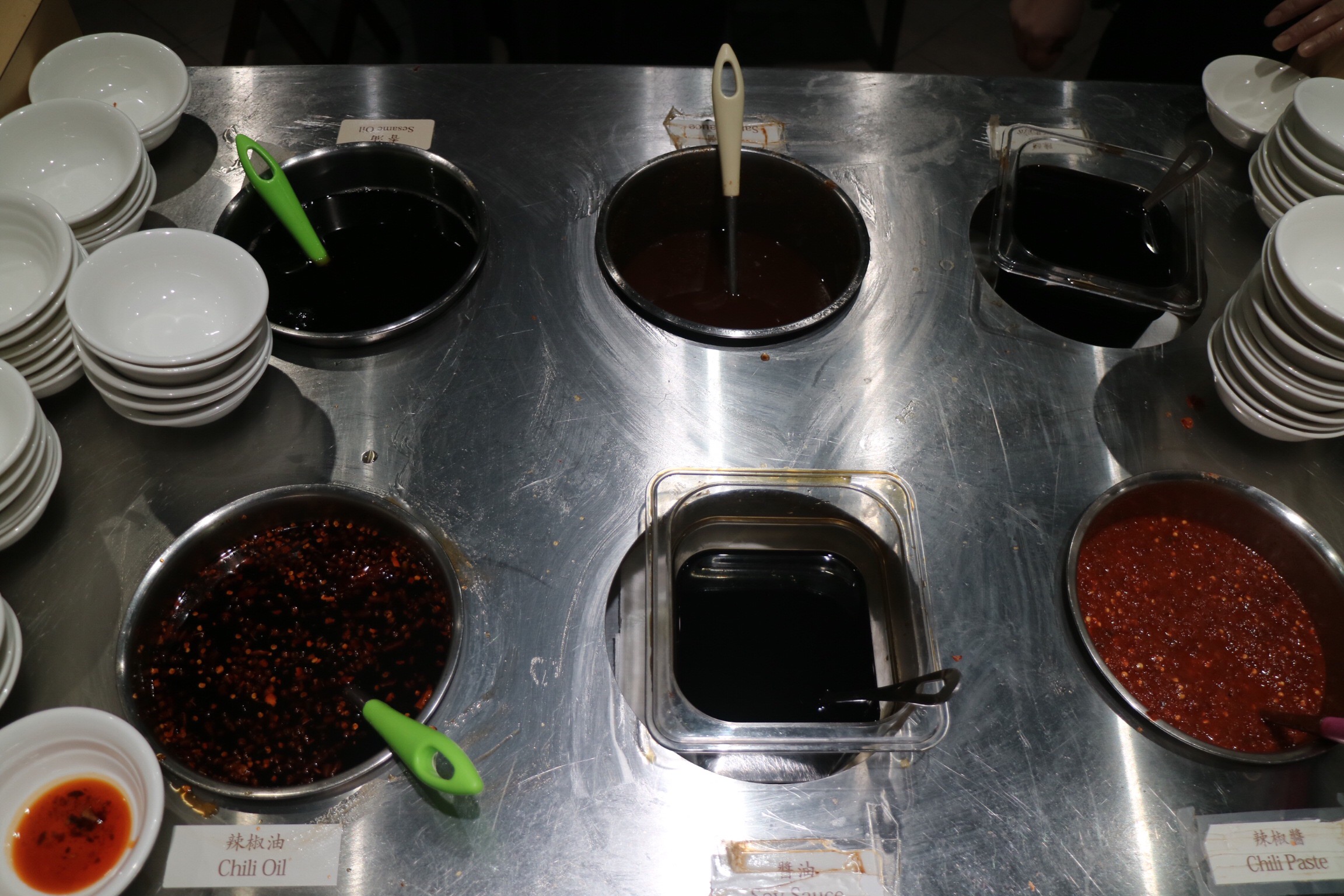 I just made a simple Shacha based dipping sauce as I probably don't need more chili as I'm going through the spicy hotpot. If you decided to go all spicy, mixing Shacha, sesame oil, and garlic makes a good simple dipping sauce to add the aroma to the food.  However, minced garlic here is not free and costs $1, and neither is green buy diovan 80 mg onion and cilantro.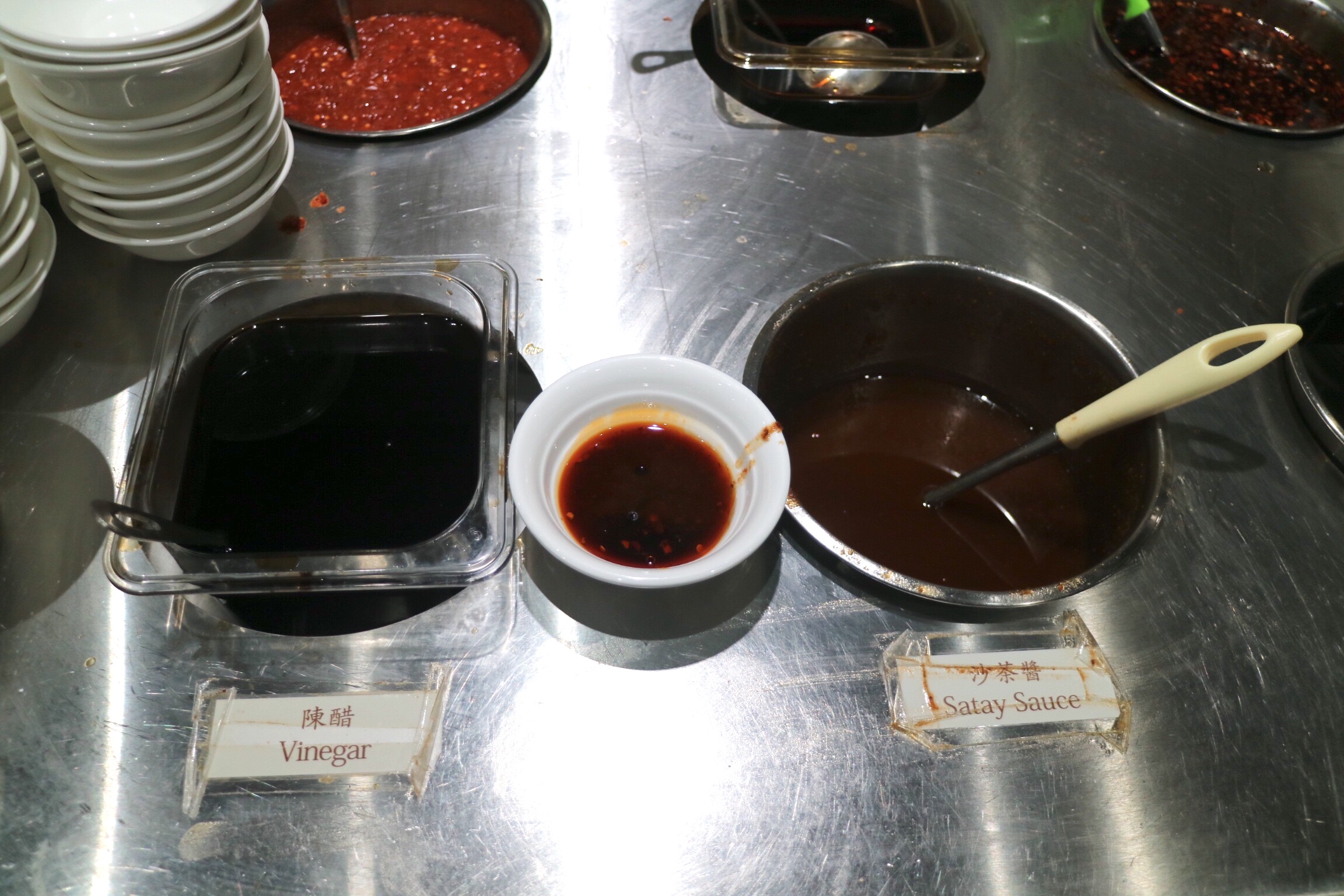 Okay, so the rest was just a blur…
We ordered a lot, I mean,  A LOT!
That's why I don't want to do AYCE anymore because over-ordering and overeating are inevitable. But from what I could remember,  the meats were good in quality, such as black Iberico pork, marbled beef (called fatty beef here), lamb shoulder, and beef loin.  The beef loin might be marinated with some tenderizing starch, but the other 3 were all on their beautiful raw naked glory.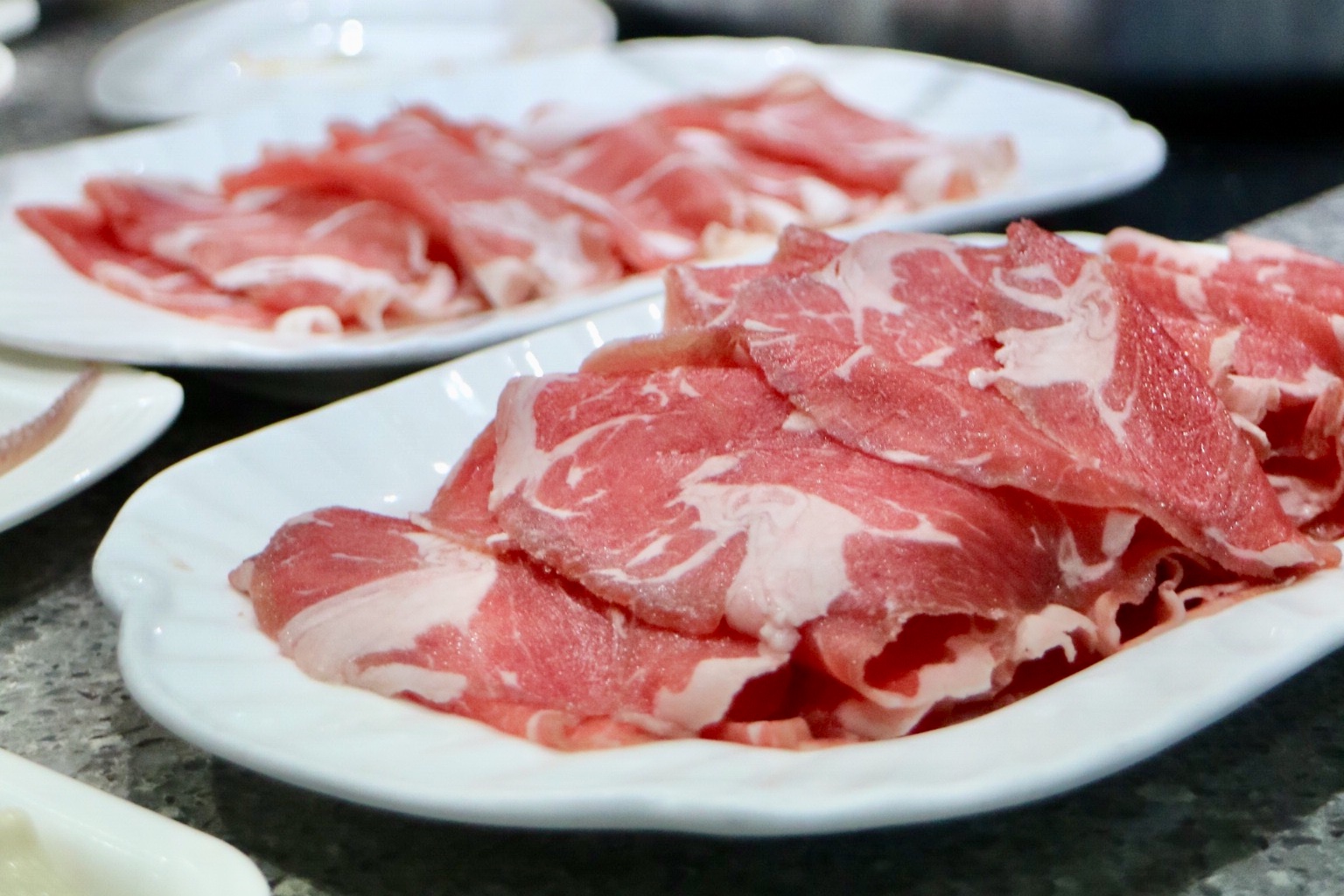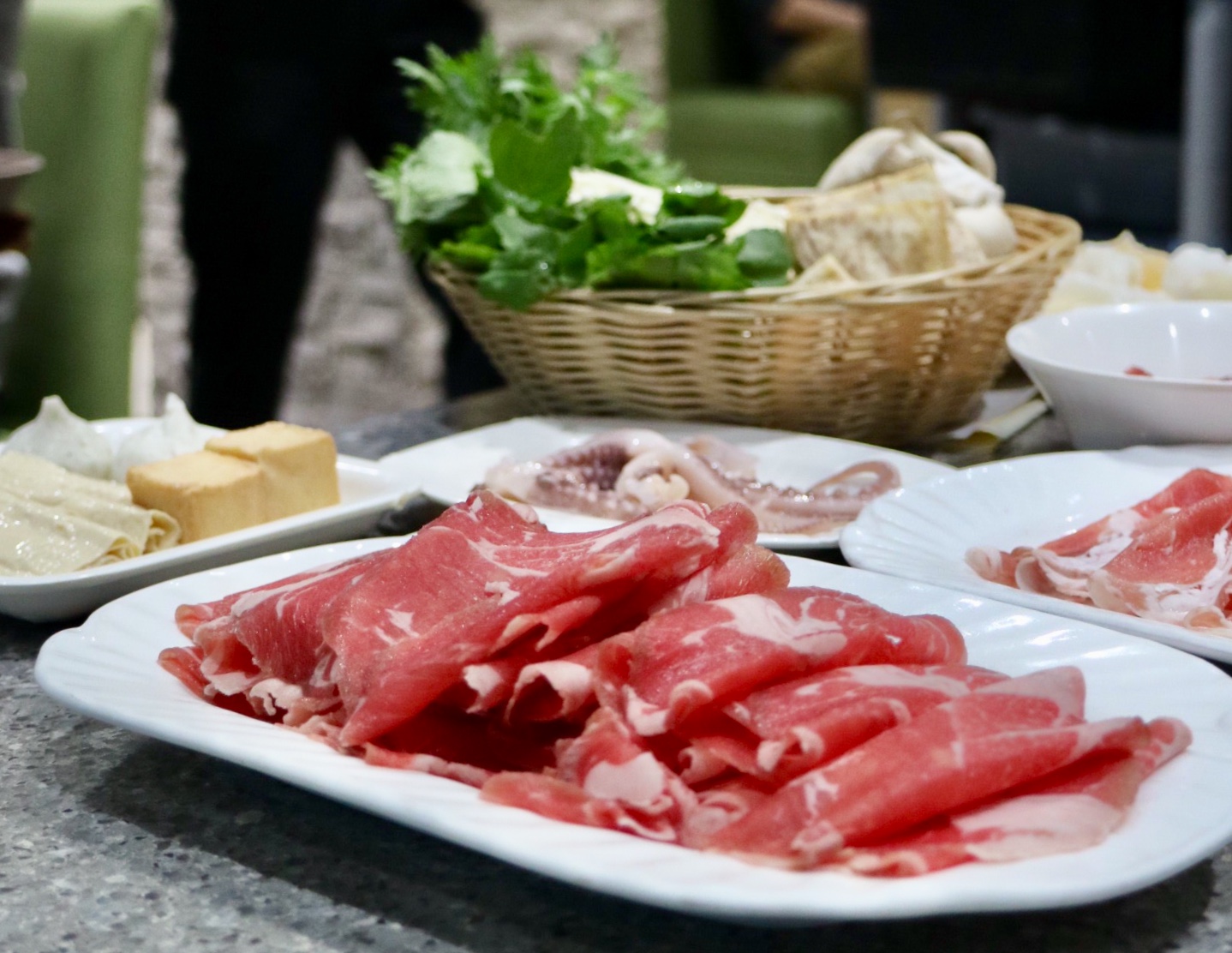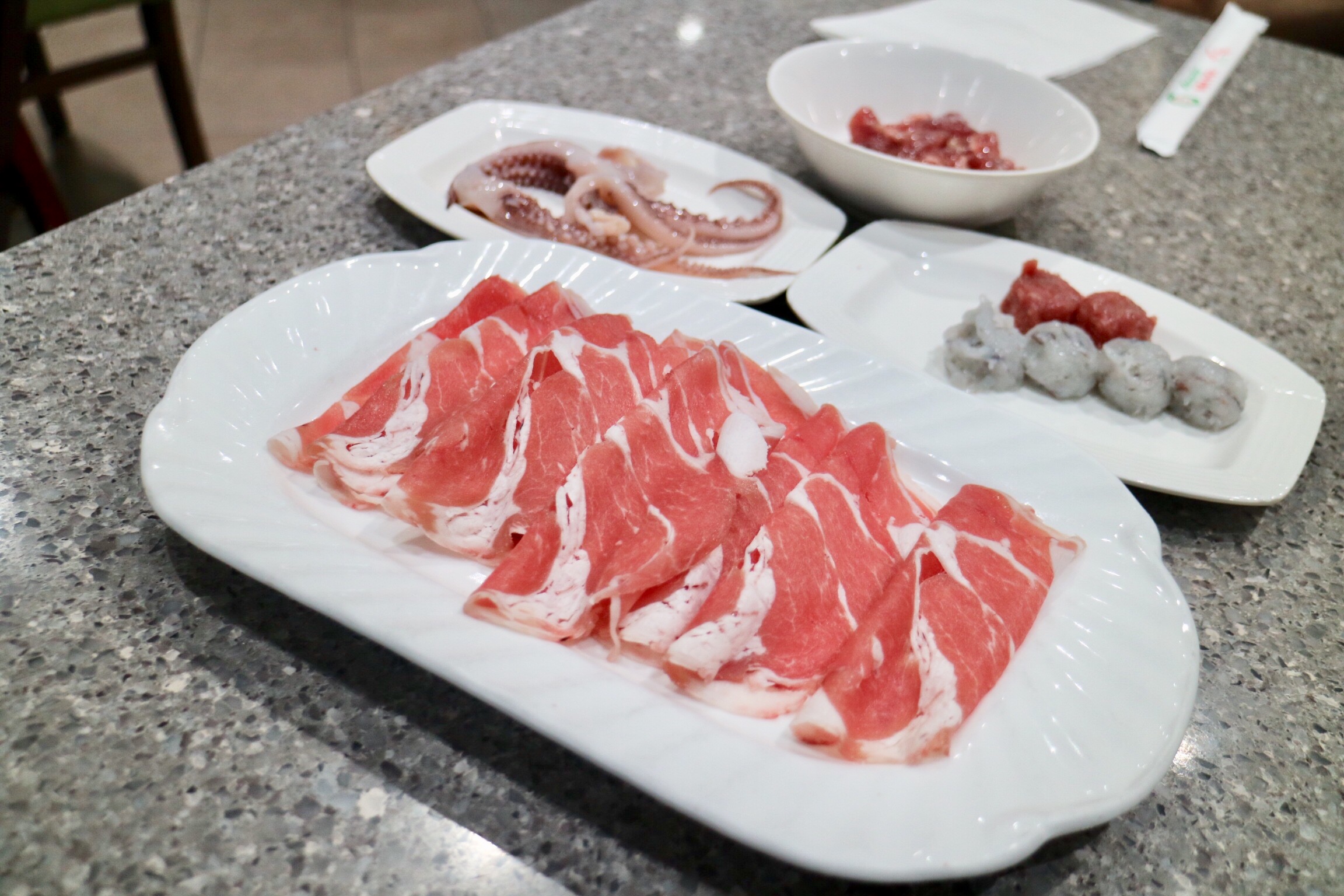 We ordered some seafood as well and choices were just okay. But we were impressed the most is the Fish Roe Balls, or they call it Mentaiko Balls in Chinese. Not sure if it's really mentaiko but it was delicious.  Sorry I didn't get to take a picture of it. The other one I liked was the shrimp ball, which tastes very fresh and sweet.
I also enjoyed the Fresh Aorta from their specialty food category. Chinese folks like certain fresh and thoroughly cleaned offal dishes in hotpot dinner, such as beef tripe, beef omasum, pork blood, and pork rind. And what is fresh aorta? It's the artery of a cattle, thinly sliced. It was the crunchy texture that I really liked. Apparently, this was a popular requested item as well. We had to ask our server twice before it was delivered to our table. But if it is short in supply, just let us know, why "delaying" it?  It was strange.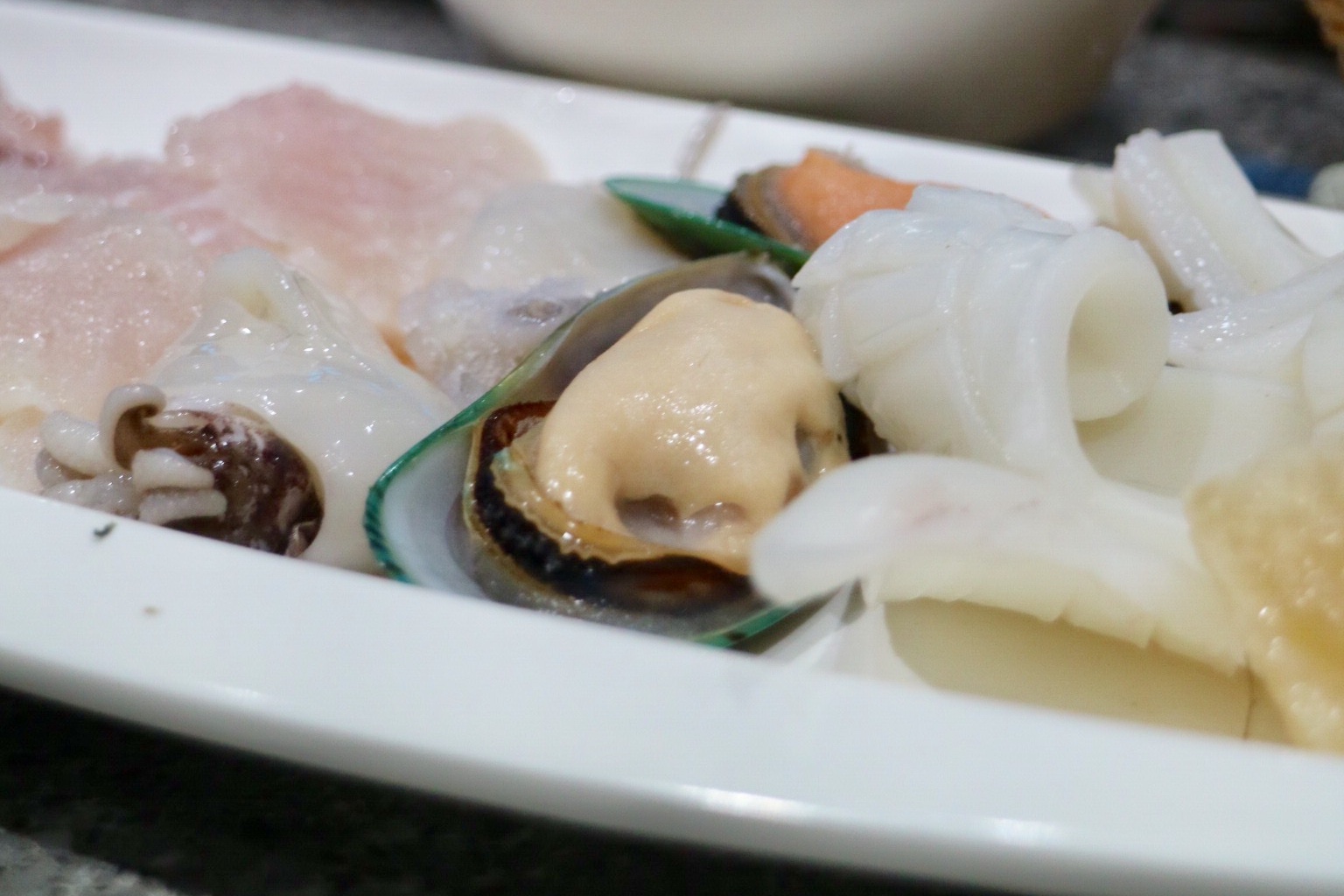 Let's talk about the spicy soup base.
It was not as spicy as I thought and it was good! I guess all the special herbs and spices really balanced out the brutality of the spiciness. I like the amount of numbing effect from Sichuan peppercorn as well, just enough so that you could still feel the temperature and the taste of the cooked food. I wouldn't' say I was disappointed, but as I was ready for a spicy challenge, this hot and spicy soup base is rather mild.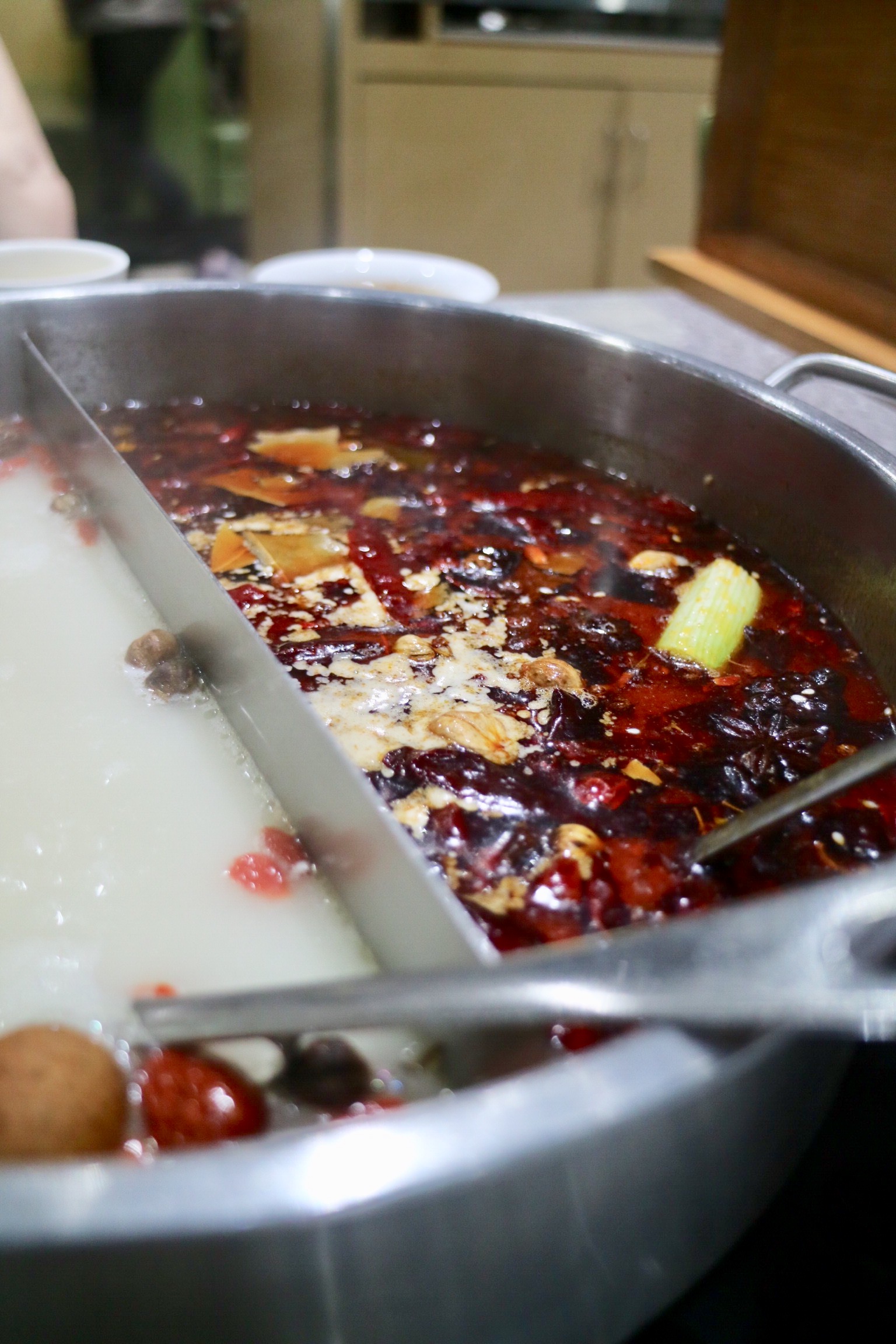 I also ordered a beer. I thought a 20oz beer for $6.50 is a good deal but then it contributed to the getting too full too quickly in all that AYCE craziness. I should have just ordered a plum juice drink for $2.50 like my roommate.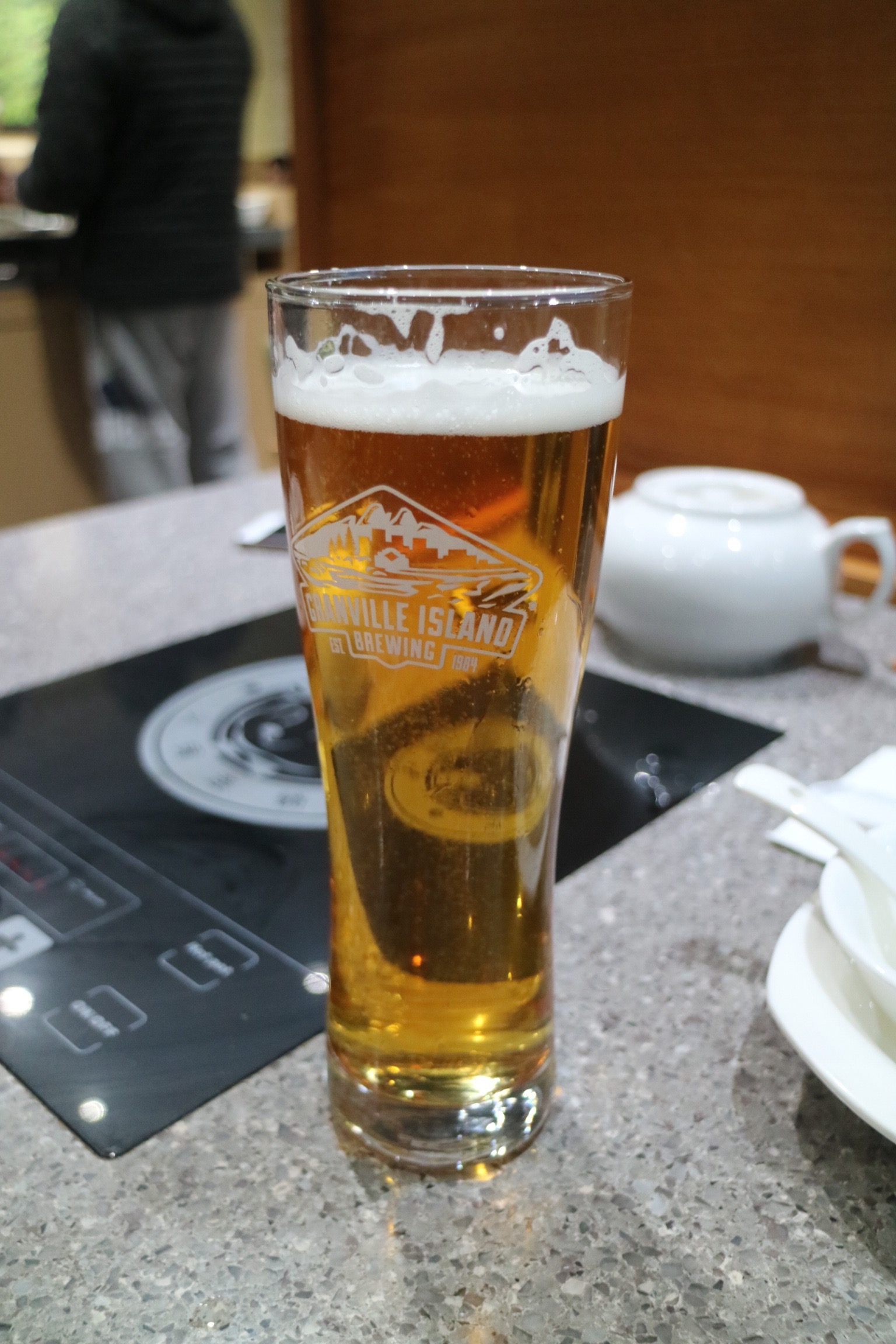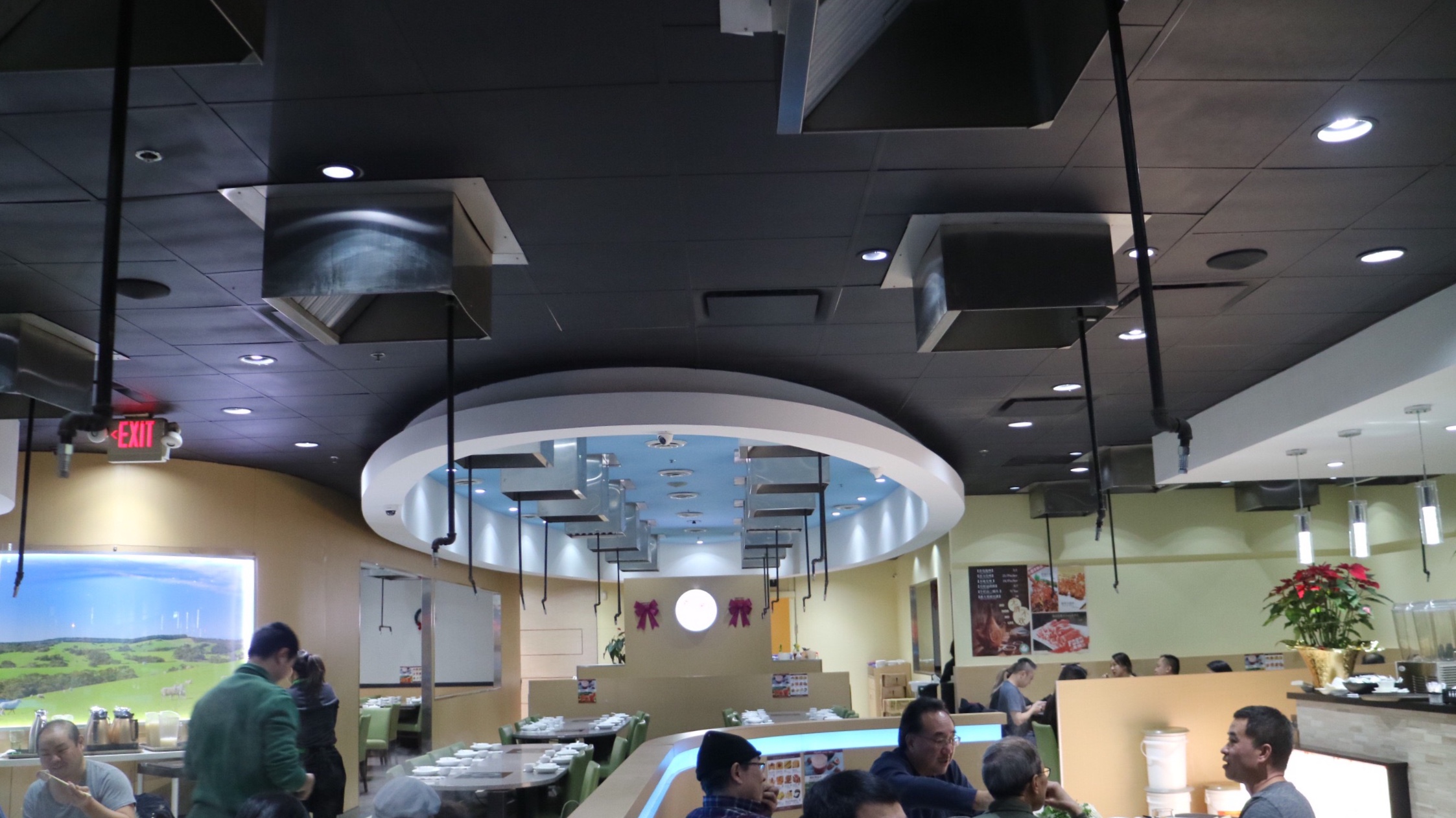 The food at Little Sheep was good as the hotpot ingredients were pretty fresh and some of them were of good quality. The spicy hotpot soup base is based on their original herbal lamb broth, and it was aromatic but not super spicy, which is good for folks who can't handle too spicy.  But for spicy hot pot lovers, it lacks the pleasurable punch for them.  If I come back here, it won't be all you can eat because I seriously can't handle all you can eat anymore. But if you can handle the overeating pain, it is actually a pretty decent deal.
Price: $$
Rating:[wp-review id="13290″]
5300 No 3 Rd #405, Richmond;
(604)231-8966, or www.littlesheephotpot.com/location/richmond-bc