My friend Jac recommended this place so we decided to give it a go after badminton. I really liked it here – the humbleness of a family-style restaurant, the generous portions, and the clean elegant ambiance. Offering mostly quick rice or noodle dishes, although they have ramen noodle, their food has very authentic Korean flavours!
They have nice little condiment dishes (banchan), especially the semi fresh kimchi!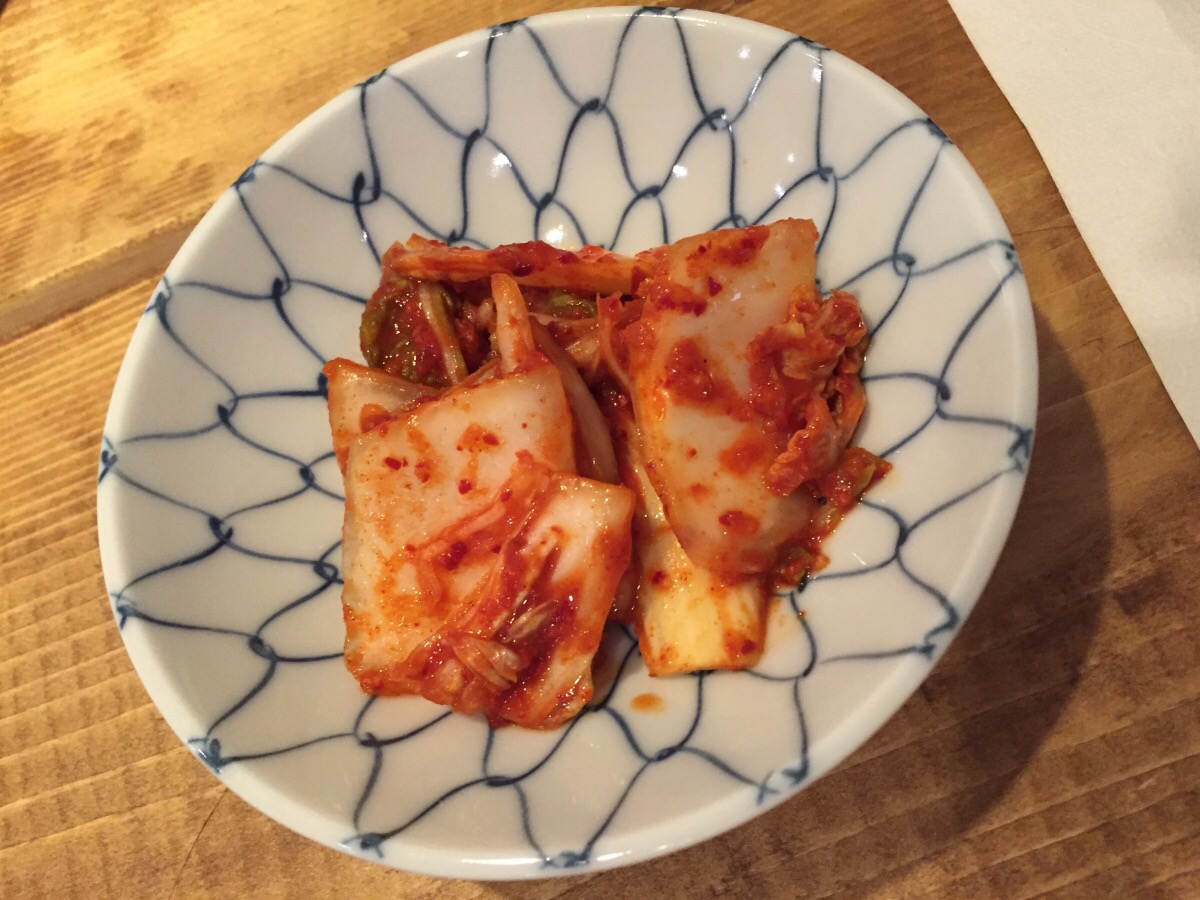 I am never a big fan of Korean Seafood Pancake. But I really enjoyed the one here, which was smaller and much less doughy. And for $7.99, it is a heck of a deal. I have never seen any other place that offers a smaller version or charges less than 12 bucks!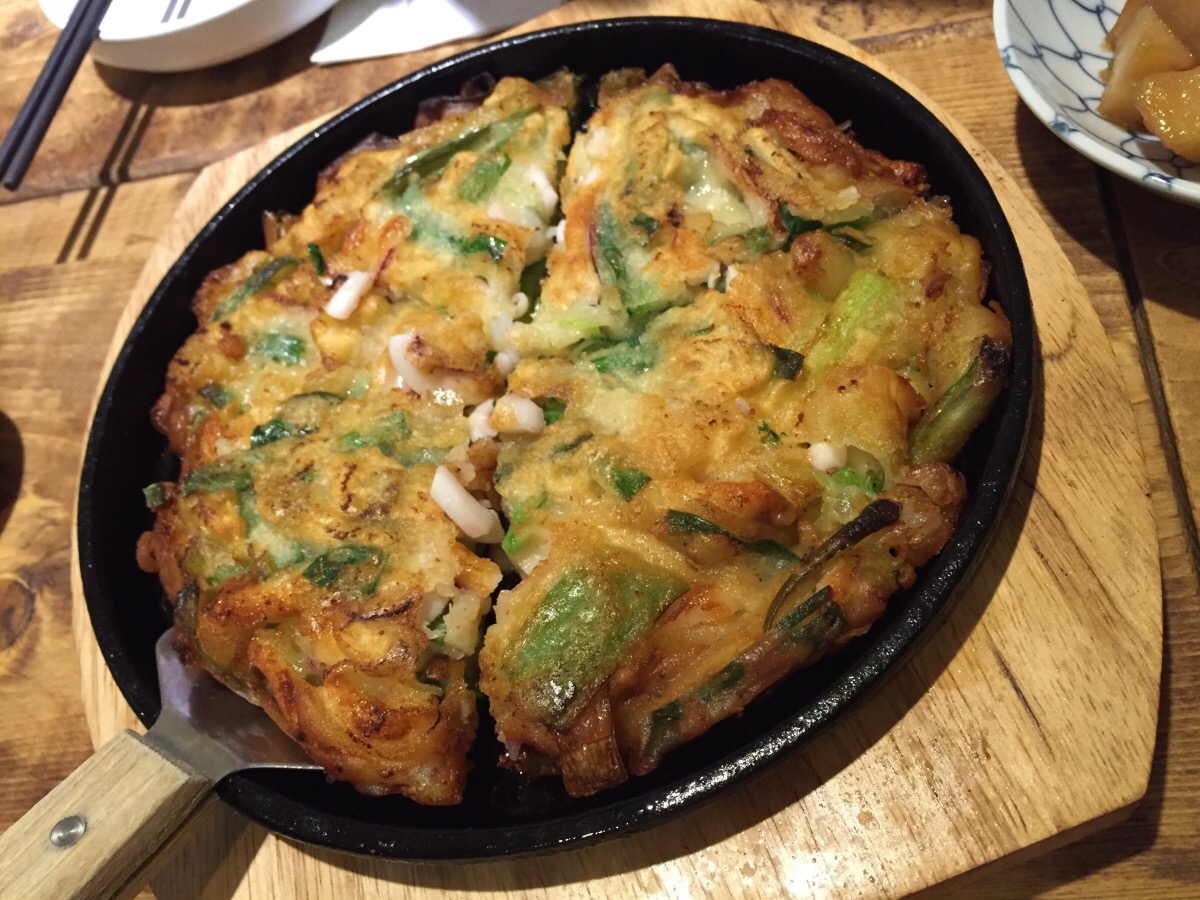 Spicy Dumplings ($7.99) is another steal. We all thought it was a small appetizer, but it came with a lot veggies and it was a friggin full meal! However beware of the spiciness of the sauce, because it could be a bit much for some folks. 🙂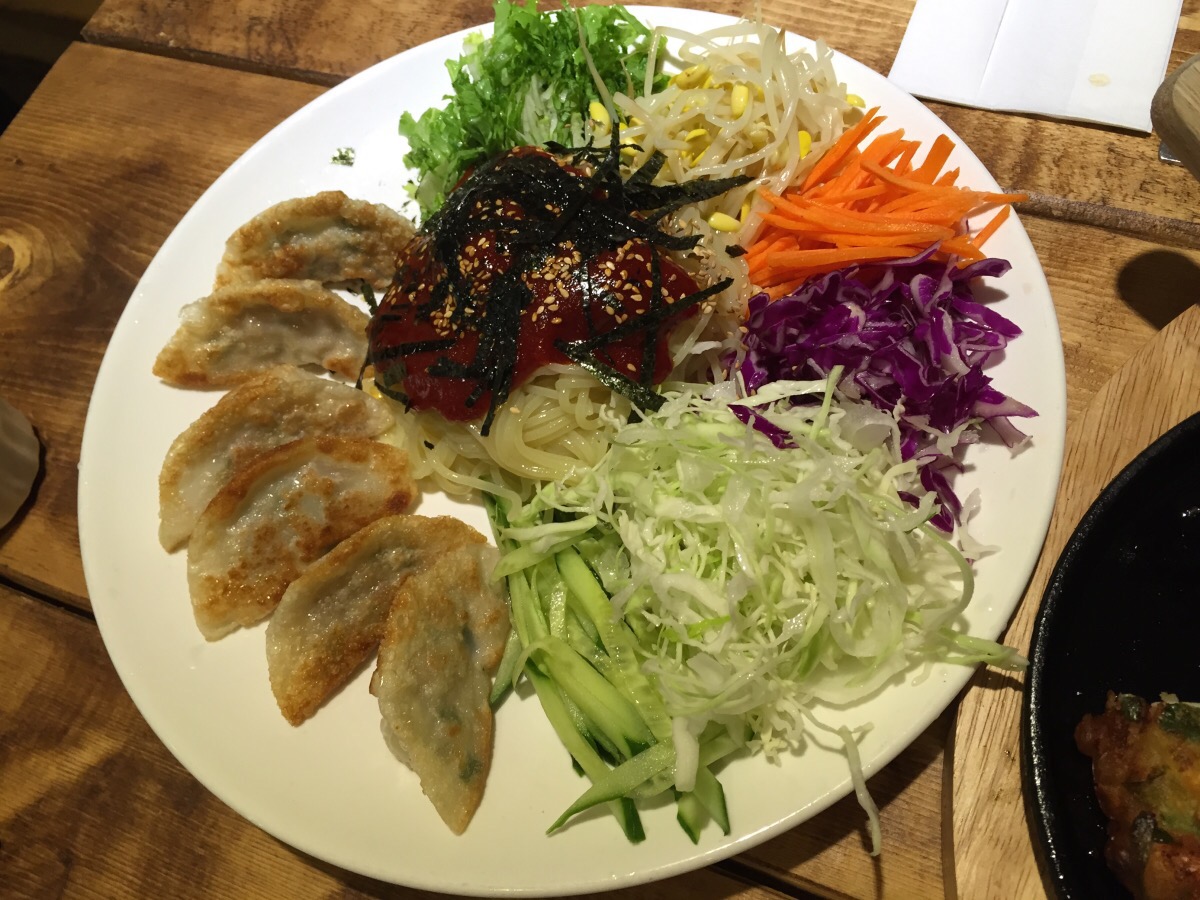 The Pork Bone Ramen ($9.99) was gigantic, and LoLo couldn't finish it at all. If you do not mind having to pick the meat from the bones, it is really a tasty bowl of noodles.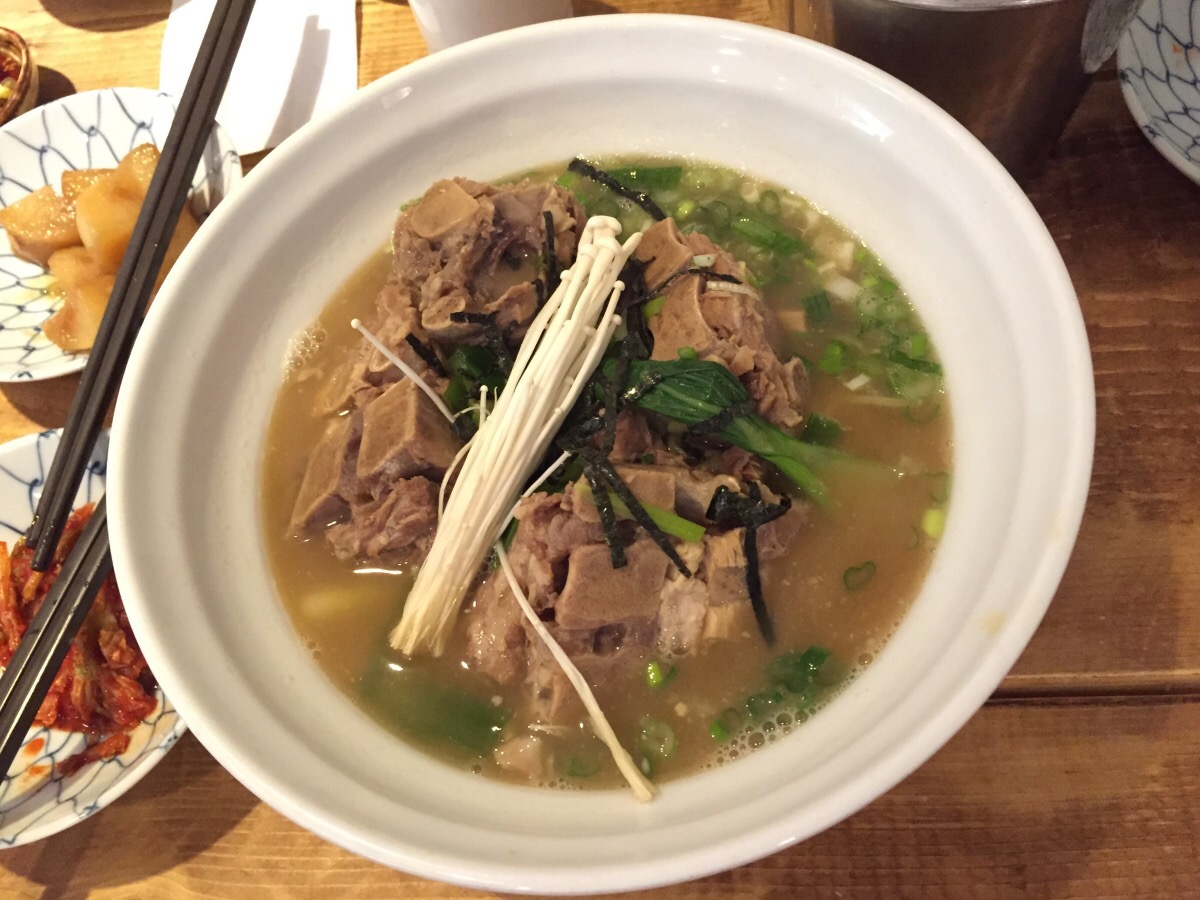 I couldn't resist ordering their Pork Bone and Potato Hot Pot ($9.99) since it is one of my favourite Korean dishes. This is a personal size and it's great because it is usually a bit pot for 2-3 people and costs over $25. At first the flavours were more subtle than I expected, they sank in gradually and I could clearly taste the special spices. And the flavours lingered. It was awesome!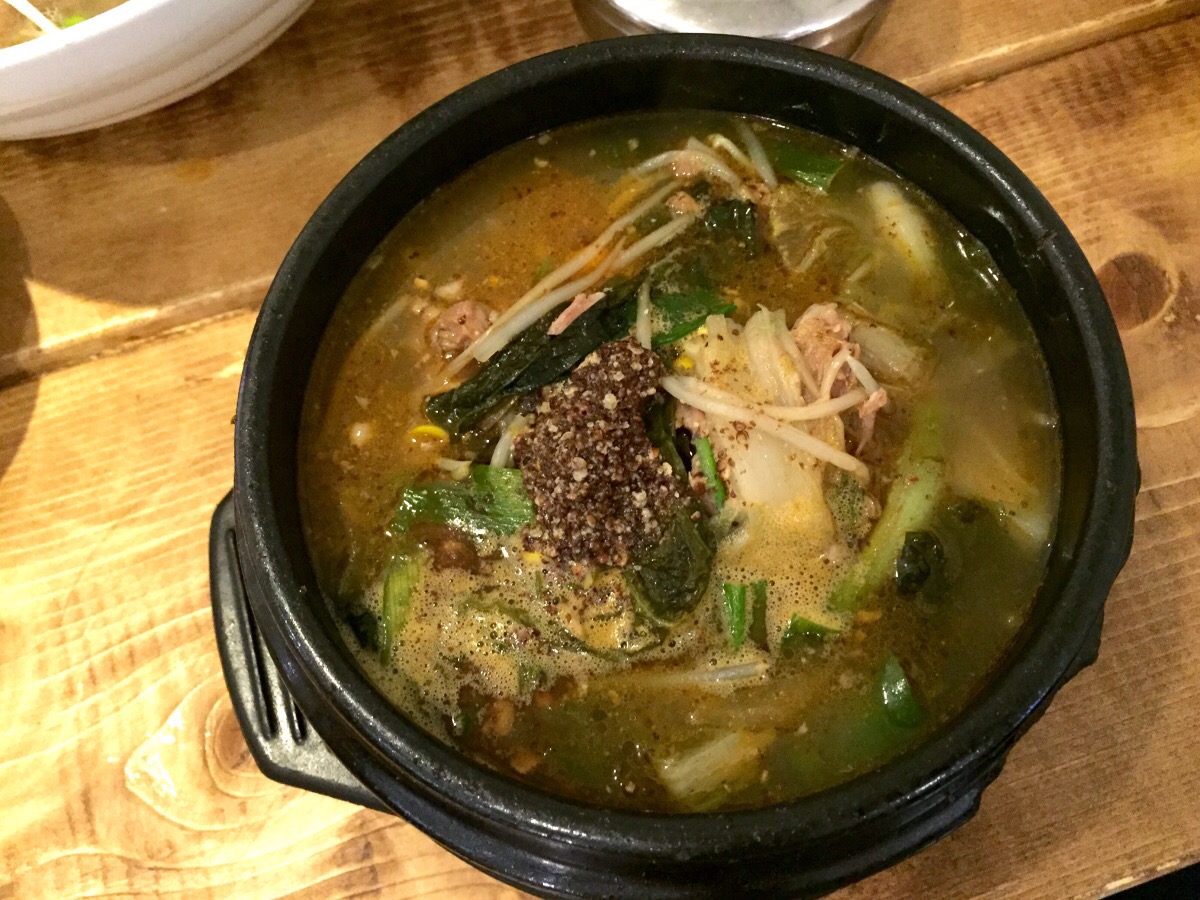 The only negative thing I could say about this place is they seem a little under staff, and the service is a little slow. I think they know about this too. There was a big party of more than 10 people came in after us, and the server had to write a note on the door to keep people from coming in. Nevertheless, if you could be a little patient, the food and valued here are rewarding!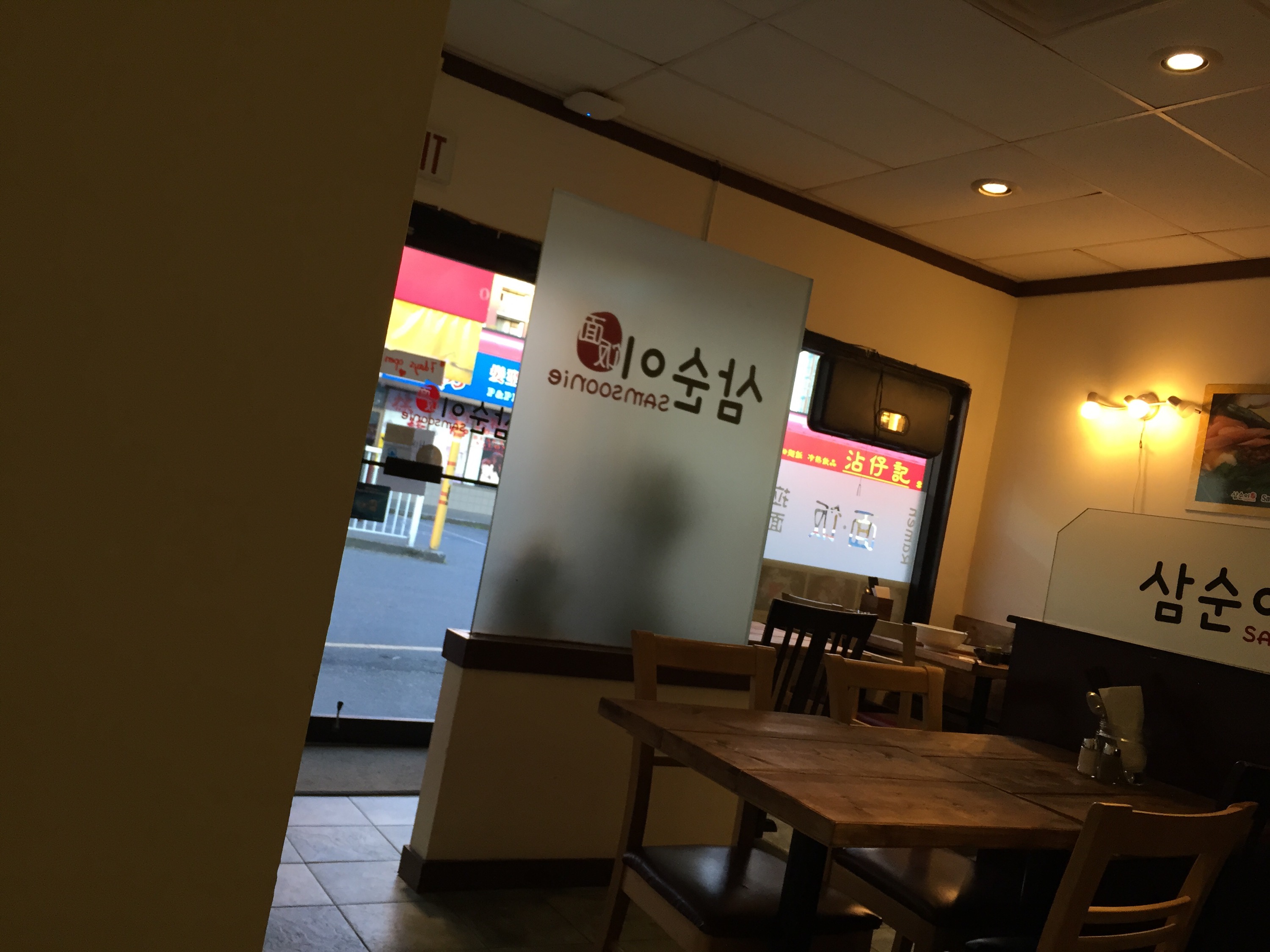 Map and other reviews: