I really wanted to like Saigon City. It had the appealing of being a small charming family joint right outside of Richmond city centre. The owner was super friendly and attentive. Despite their pho was pretty mediocre and forgettable, it was still packed with local residents who were seeking a quick lunch with their familiar flavours.
I ordered a large P1, which is the same code for "Everything" house special pho on most of the Vietnamese restaurant menus. The portion was a bit small for a Large. However they were generous on the condiments: a giant branch of Thai basil, a dish full full of fresh bean sprouts, and a big piece of lime. But all that hardly compensated the dish itself. The broth was on the bland side and was not skimmed thoroughly. The floating impurities weren't exactly appetizing. Beef flanks and briskets weren't sliced properly so the pile of meats were slightly messy.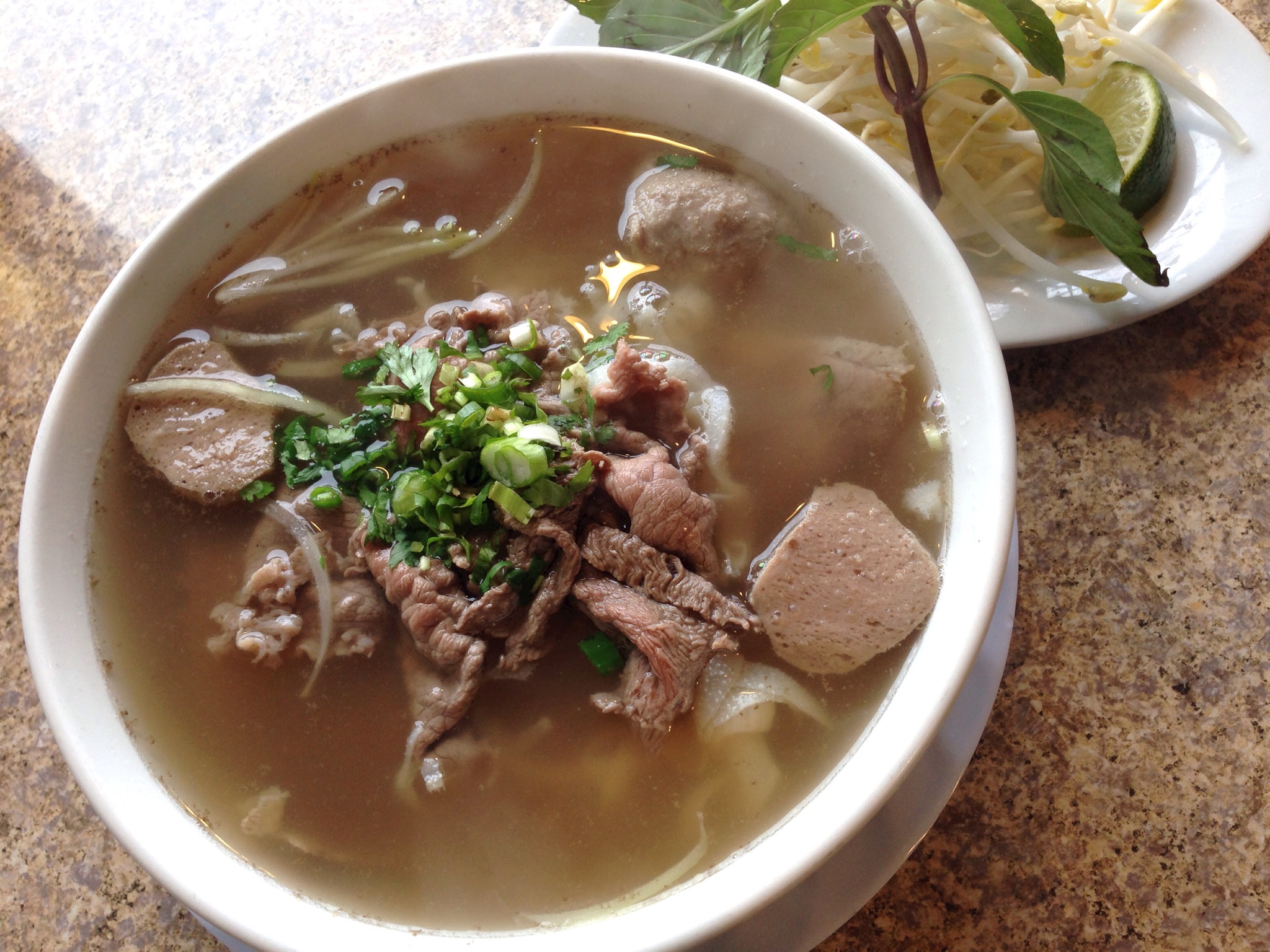 If all the other reviews on Saigon City are correct on Urbanspoon, I probably should have tried their bubble tea. But all I just wanted a good ole bowl of pho!!! Is that just too much to ask for?
Map and other reviews: