I visited Sai Woo on Friday with my new roommate Fei. However, we came here with different goals – I wanted a hearty cocktail and Fei was craving some good fried rice.  Hence I picked Sai Woo. I had been a fan of their cocktail called the Smoking Gun and I also like the Sai Woo Fried Rice.
But when we arrived, I noticed the restaurant, both the front and the kitchen, was attended by unfamiliar faces.  Our server told us about a change of ownership and new one has been on for only 2 weeks. Salli Pateman and chef Issac Ko are not no longer running the restaurant. The Korean restaurant Kosoo, with 2 locations in the West End, is the show runner of this Chinatown landmark spot now.
I didn't find out about the new owner from the server though. The "Kosoo Fried Chicken" on the food menu kind of gave that away.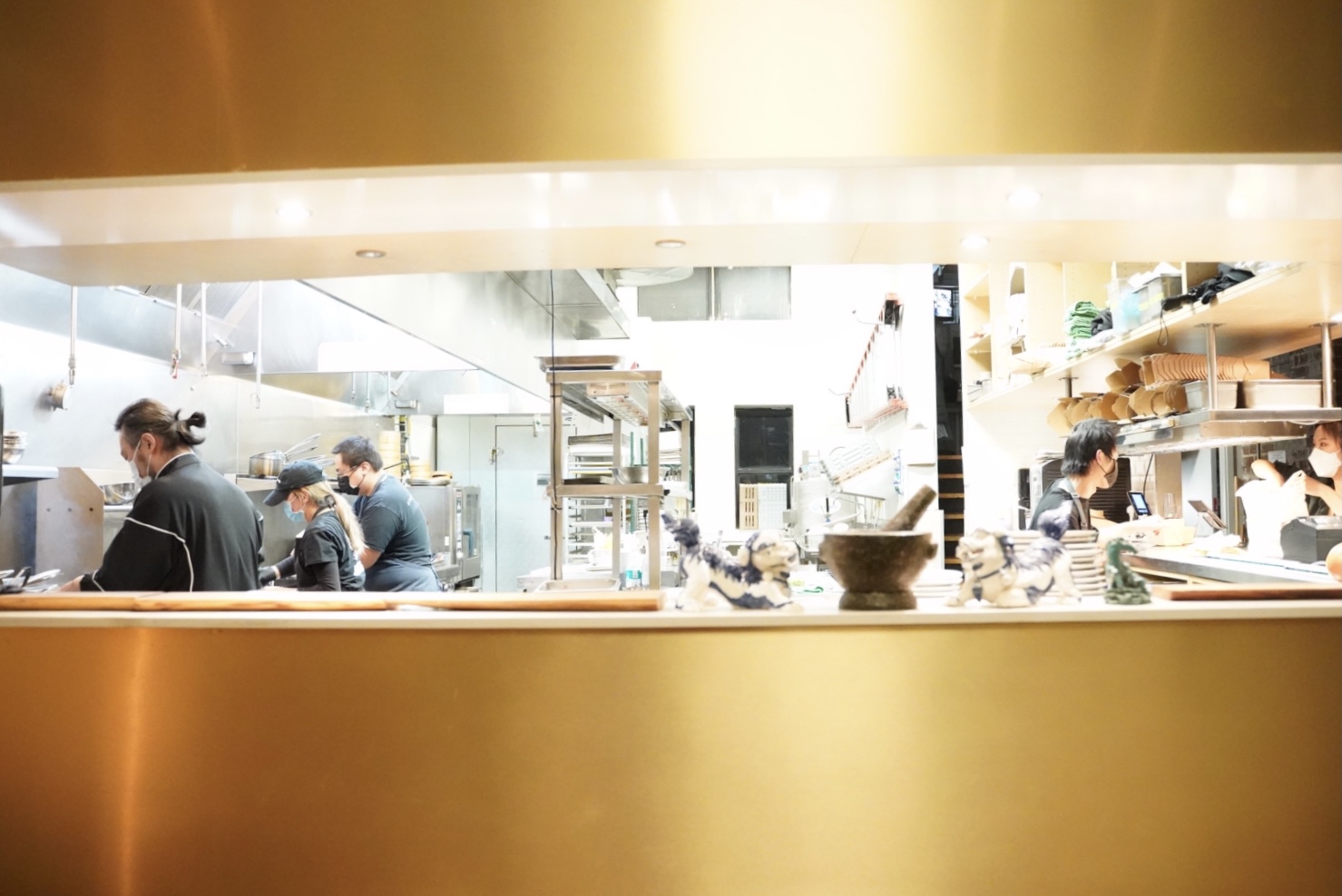 I am glad that all that beautiful interior design has stayed. Even the new food menu is similar. However,  no "Smoking Gun" on the cocktail menu.
But I do like what I see on the cocktail menu, name liquor brands, unique components and good affordability. My "Tsunami " was made with Seaside gin, perilla leaf lillet, grapefruit zest and long pepper. Together, these components made up a smooth martini with different little tasty bits dancing on the palate.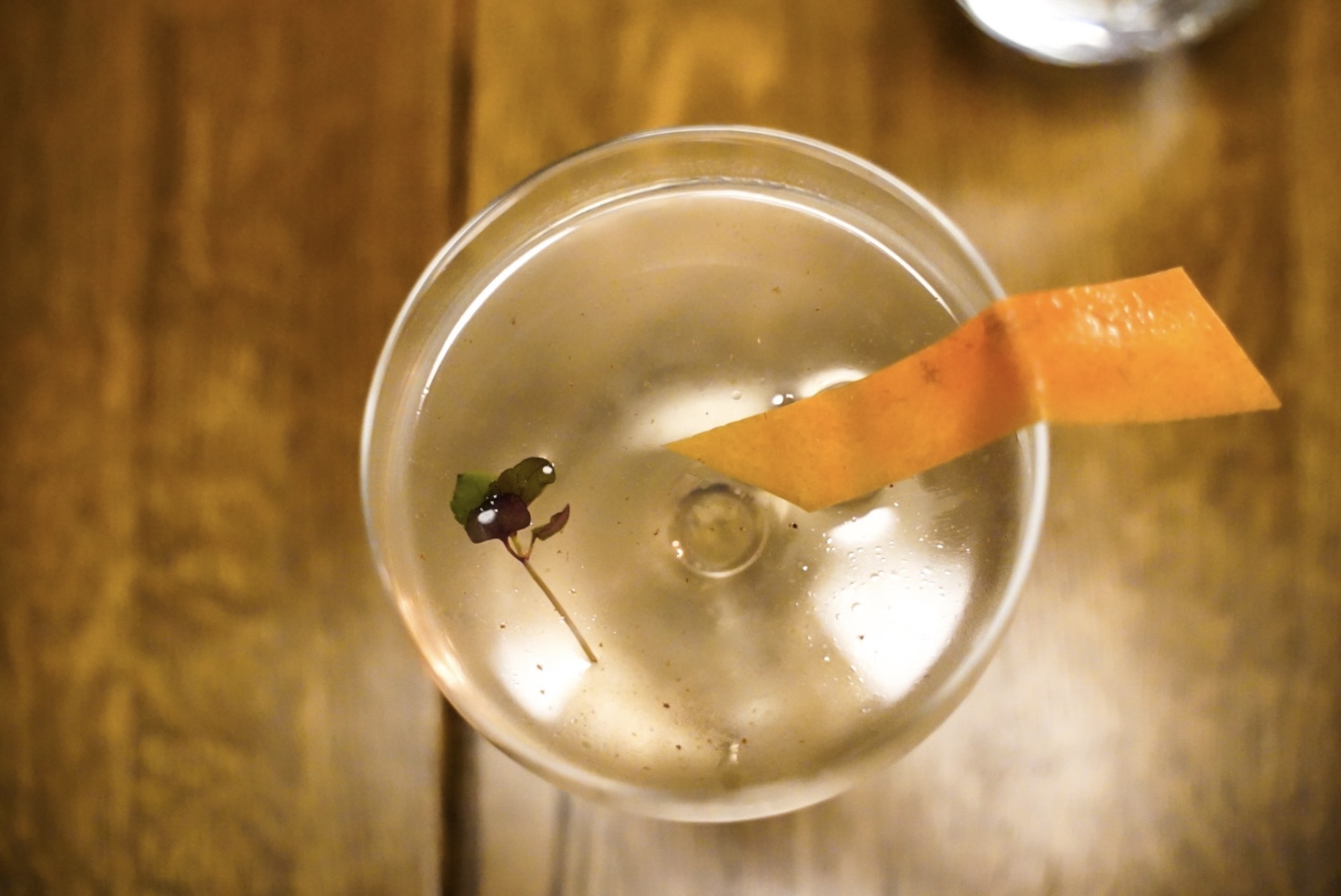 The new Sai Woo Fried Rice ($12) was much lighter but it came out in a very elegant way. Most of the flavours are from preserved olives and egg.  It was tasty but could use a bit of seasoning, such as xo sauce or something. But then that will be the old Sai Woo Fried Rice.  So maybe more preserved olives?
The Fresh Ideas Start Here Grilled Octopus ($26) has a long name but was presented simple and effective with freshness and flavours, and served with gochujang glaze, pickled zucchini, puffed rice, tender greens. The dish is definitely Korean-inspired, and I really enjoyed the 2 different textures of octopus.
To round up the tasting, the Oyster King Mushroom and Tofu Dumplings ($10) was my favourite dish of the evening.  There as so much umami flavour and I could eat a few more of these little dumplings.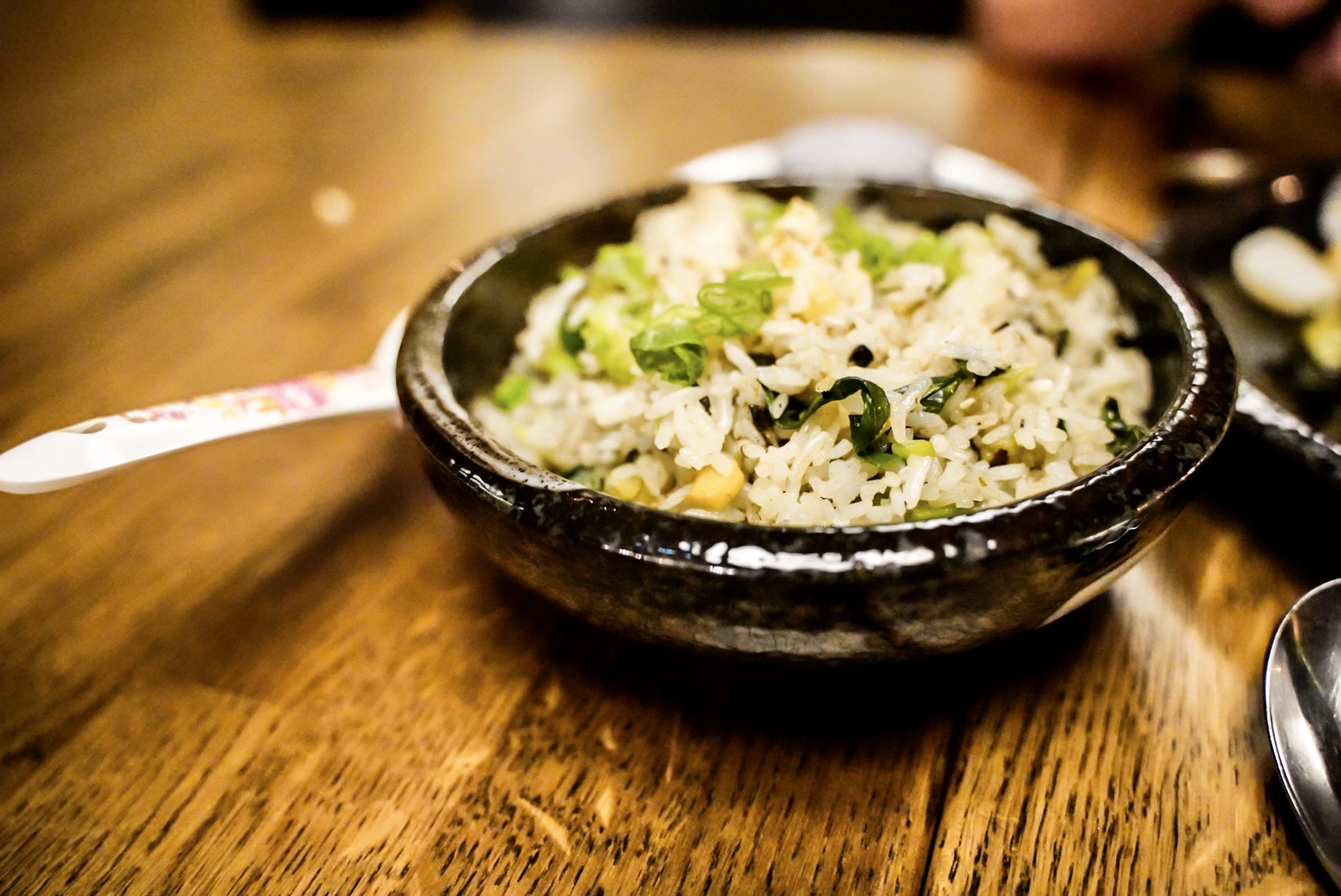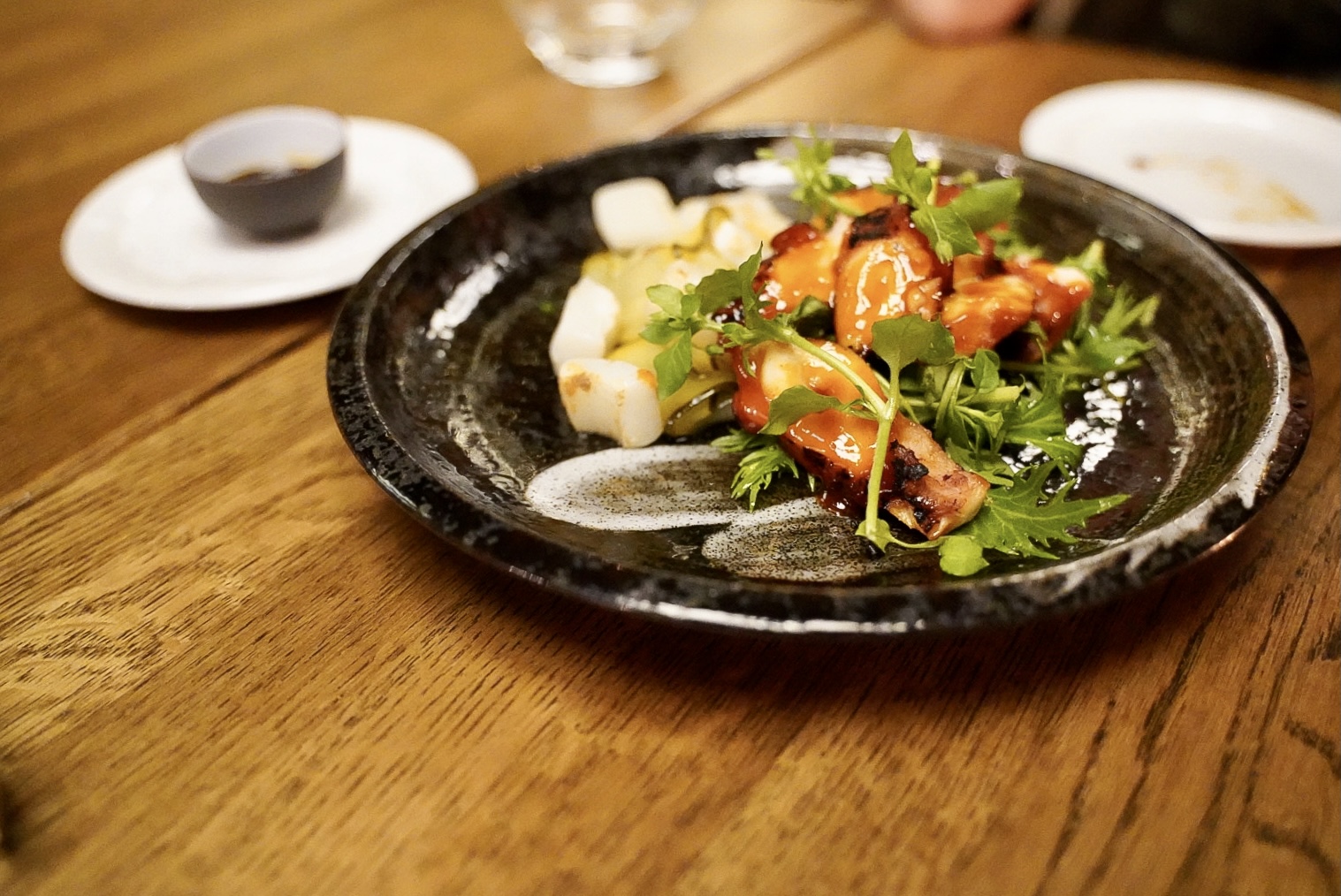 We received a 30% off on food as an opening discount, which was nice. And I definitely need to come back to try more dishes and check out the other cocktails
$$-$$$
rating: 4/5
Saiwoo
158 E Pender St, Vancouver, BC V6A 1T3;
(604) 568-1117 or saiwoo.ca