When the weather is nice it makes me want to get out of downtown to grab dinner even if it is a quick one. The roommate suggested trying RedBeef Noodle Kitchen in Kitsilano, just right across Burrard Bridge.
The restaurant is quite spacious inside with high ceilings, and also very clean. It was not super busy for a Saturday evening, and the servers were attentive. A glass of cold water was served in front of me once I was seated, which I found very useful later on.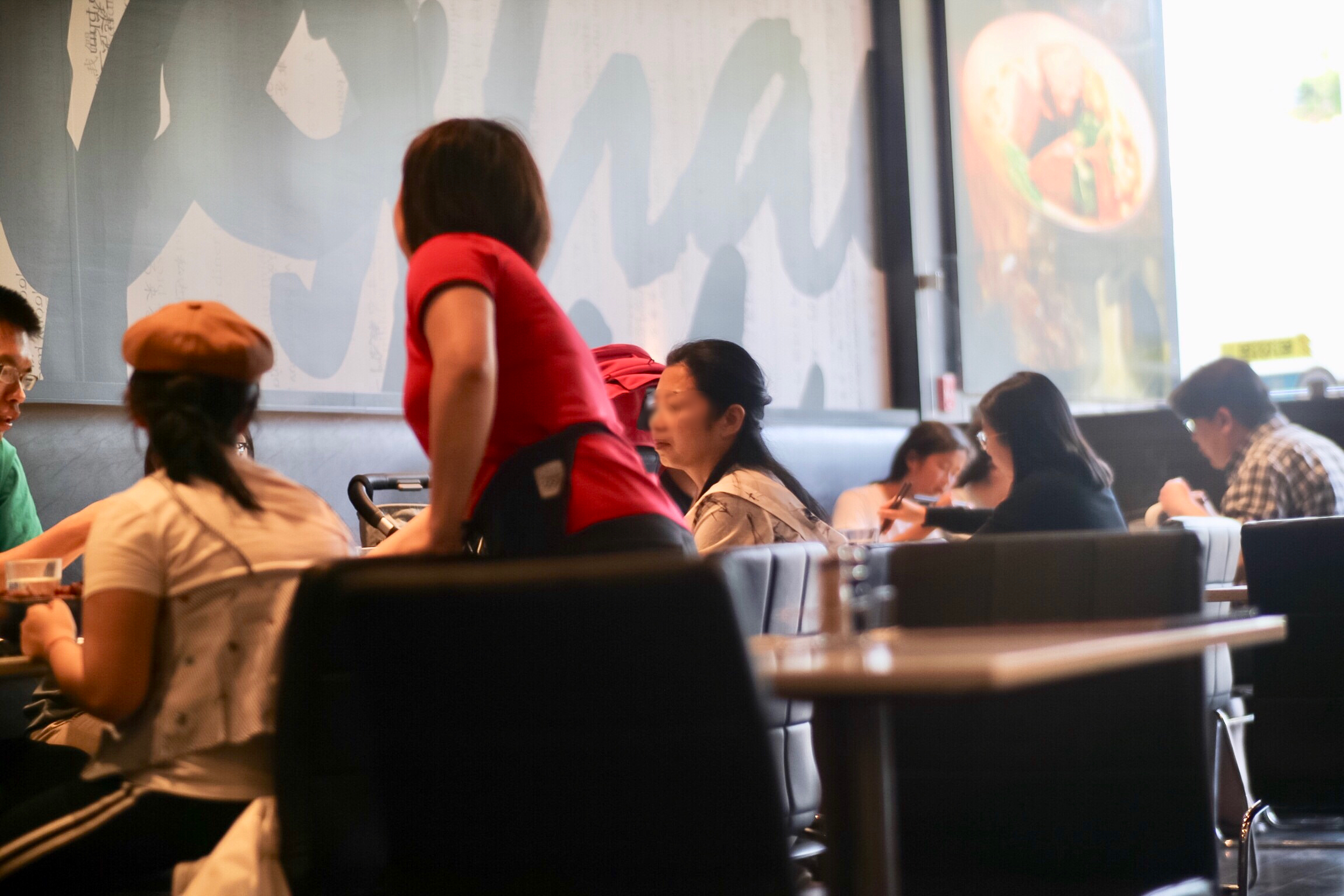 The food menu features the variety of Traditional Taiwanese Noodle as their main specialty.   Similar to Vietnamese pho or Japanese ramen, Taiwanese noodle soup also requires a tasty broth that's brewed from a handful of ingredients for hours, in order to achieve the complexity of good flavours.  They also serve many other typical Taiwanese dishes, such as fried pork chop, popcorn chicken, Taiwanese buns, and even Taiwanese dessert soup and bubble tea-alike. But the dishes are mostly simple and quick, something you could get from a typical night market in Taiwan.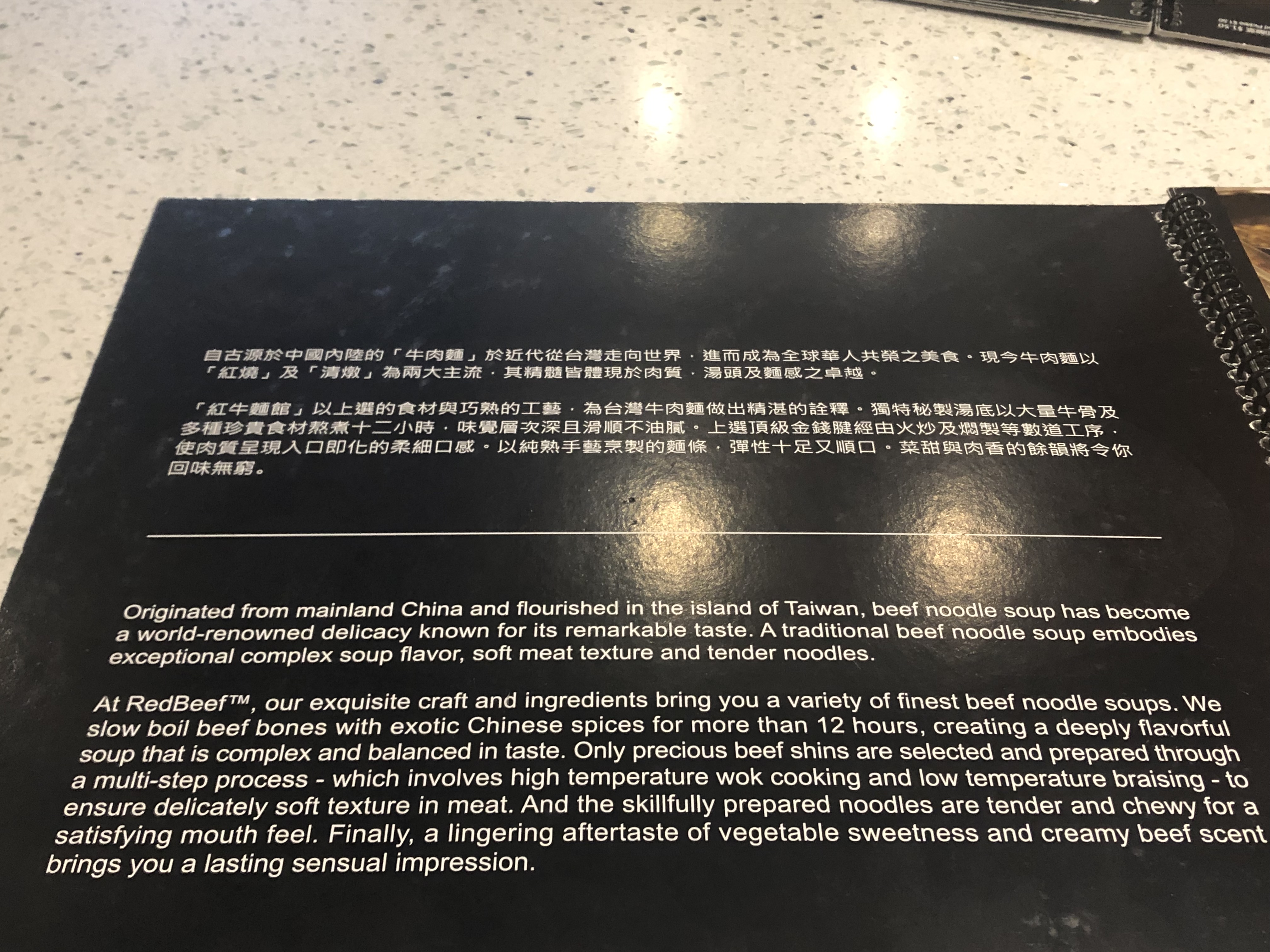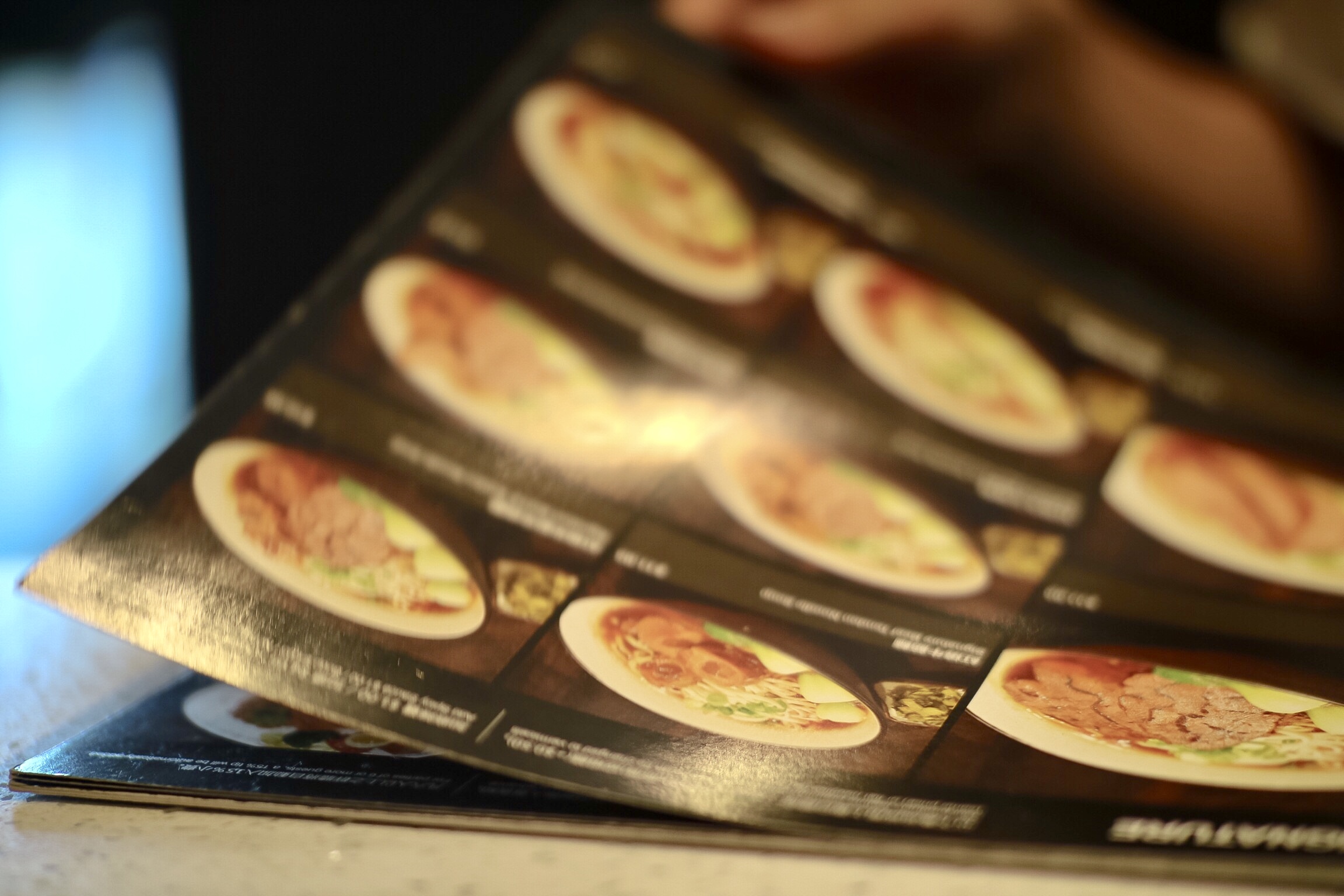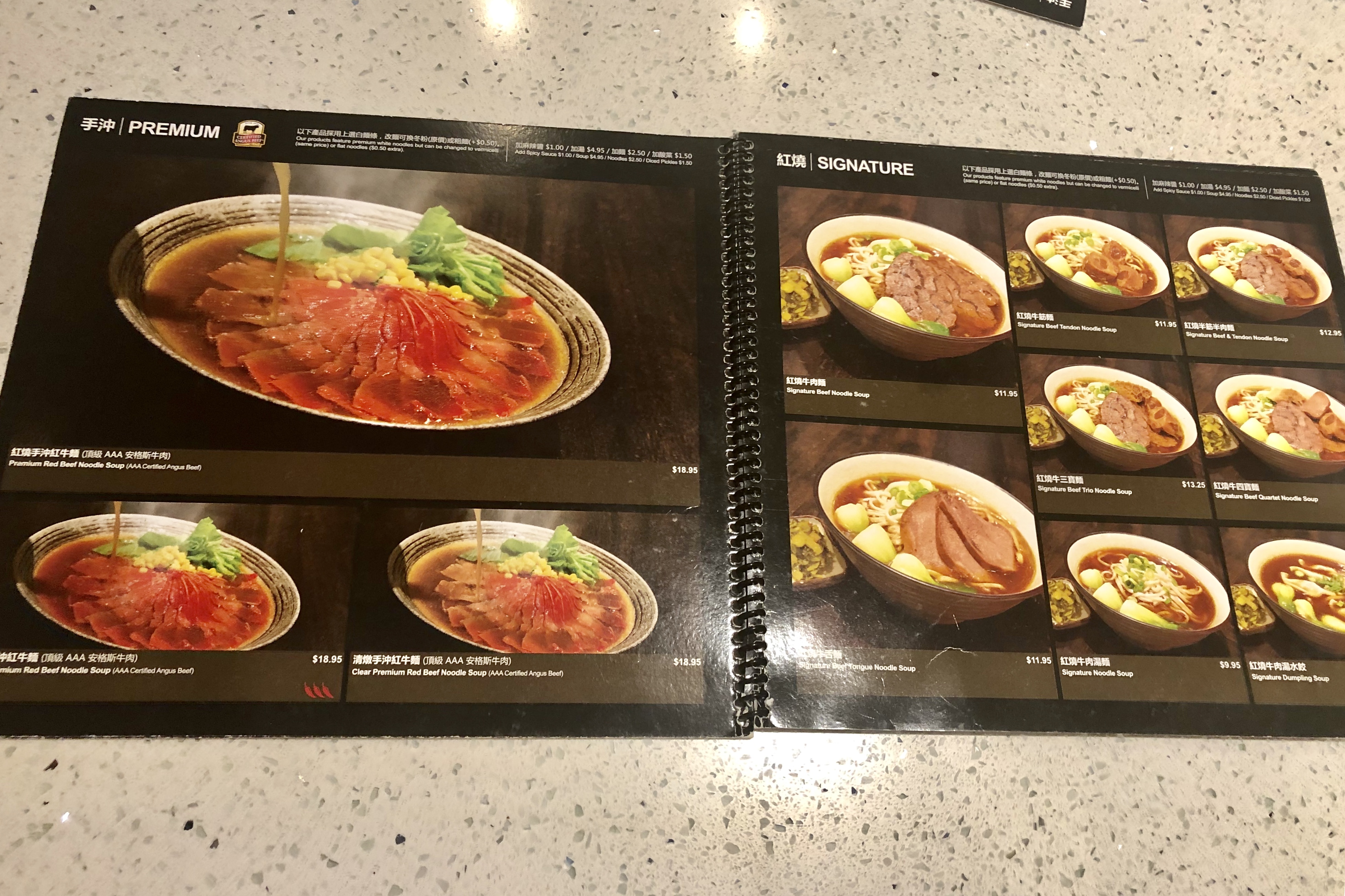 Their popular Instagram worthy dish is the Premium Beef Noodles ($18.95) prepared with certified Angus beef.  The bowl came to the table with cooked noodles topped with thin slices of raw marbled beef and the soup served table-side. The idea is similar to hotpot or shabu-shabu.  The beef was cooked quickly in the poured hot broth and tasted incredible for its buttery texture.  The fattiness of beef also gave a creaminess to the broth.  The noodles were perfectly al dente for my liking. The Traditional Beef Noodle ($11.95) with beef shank and tendon, was nicely prepared as well, and enjoyed by my roommate as he emptied the entire bowl. However, I found the broth a little too salty, making me reach out for the glass of cold water from time to time. Actually, there are 3 broths to choose from: premium broth, spicy broth, and clear premium broth. Maybe I would go for option no.3 next time.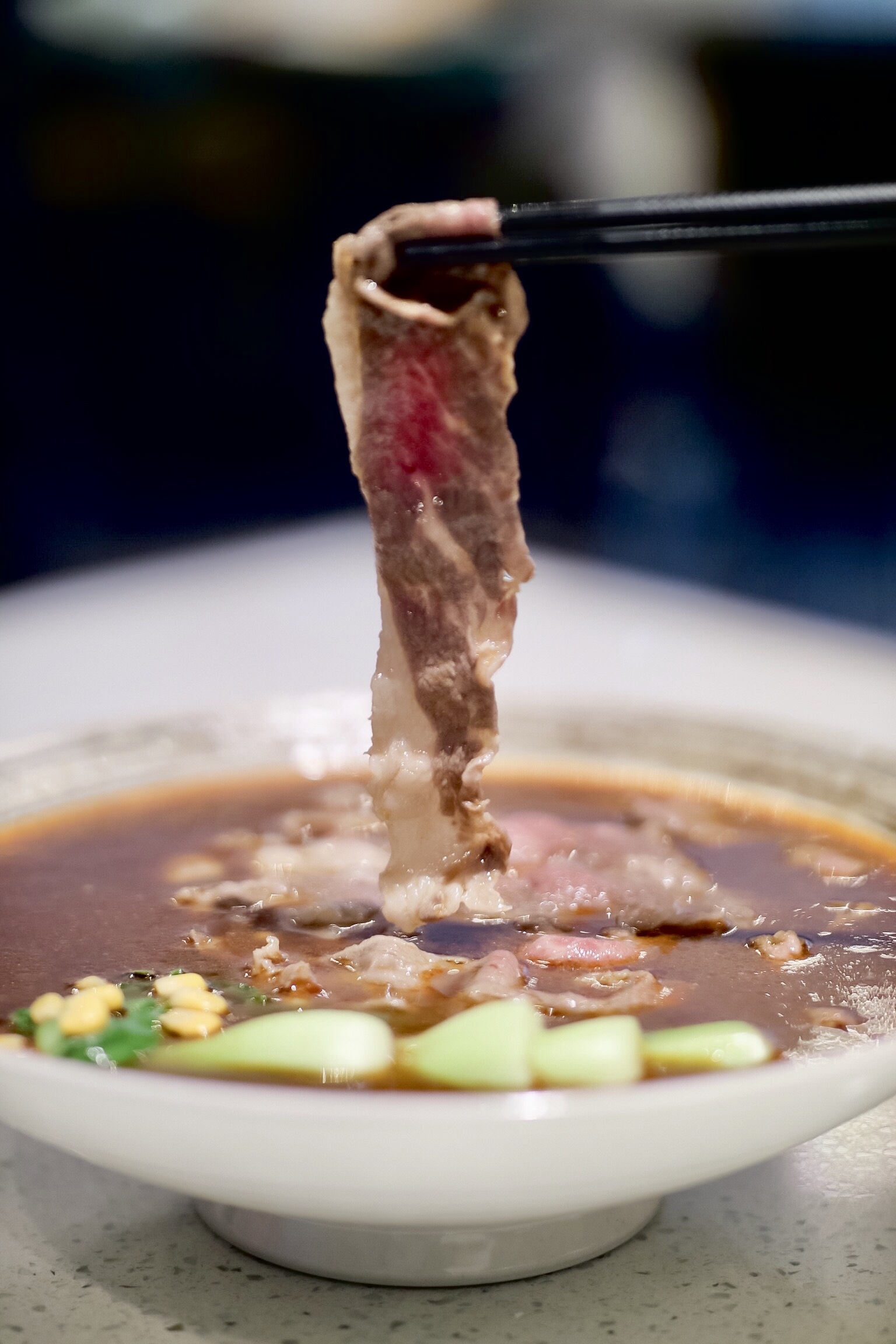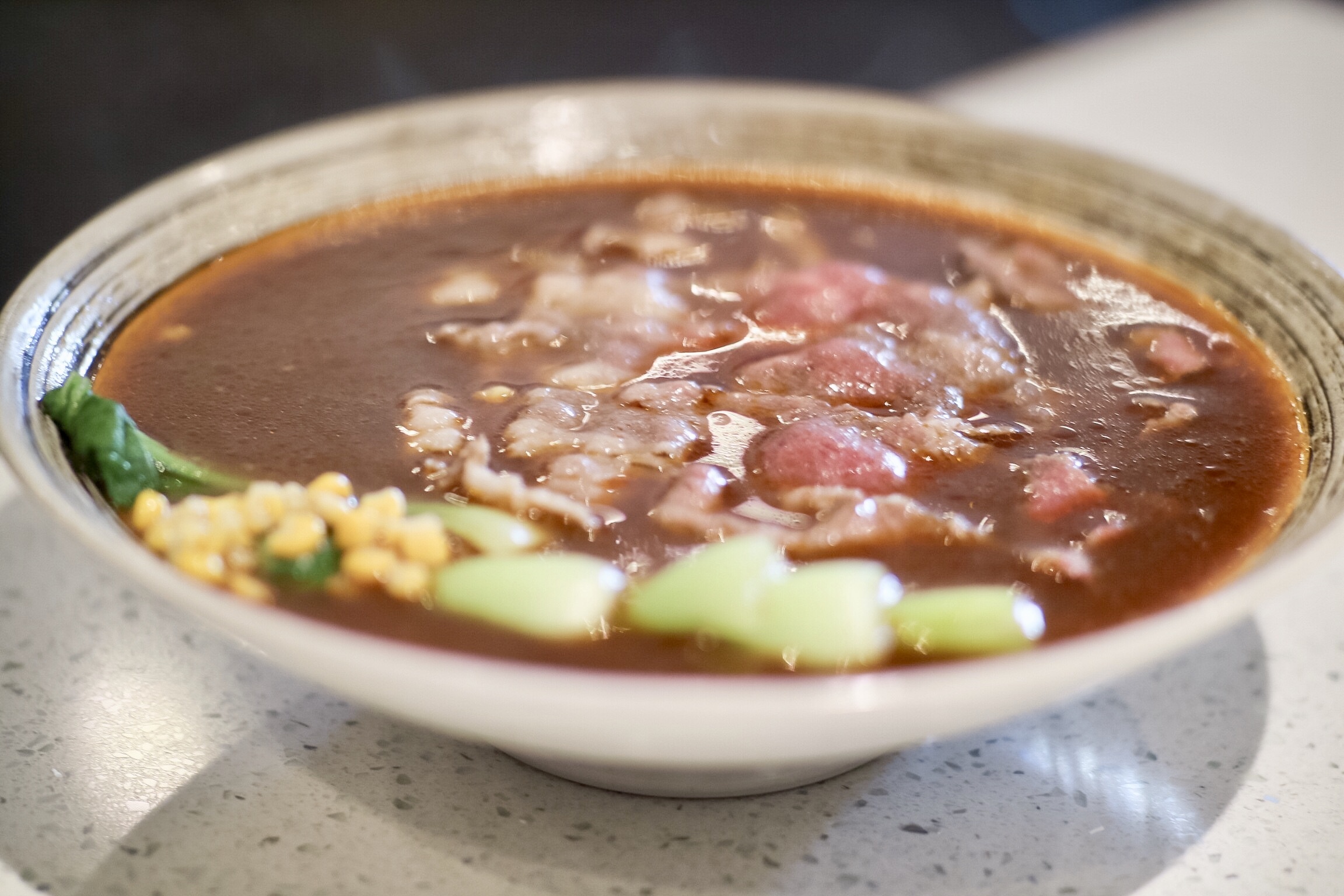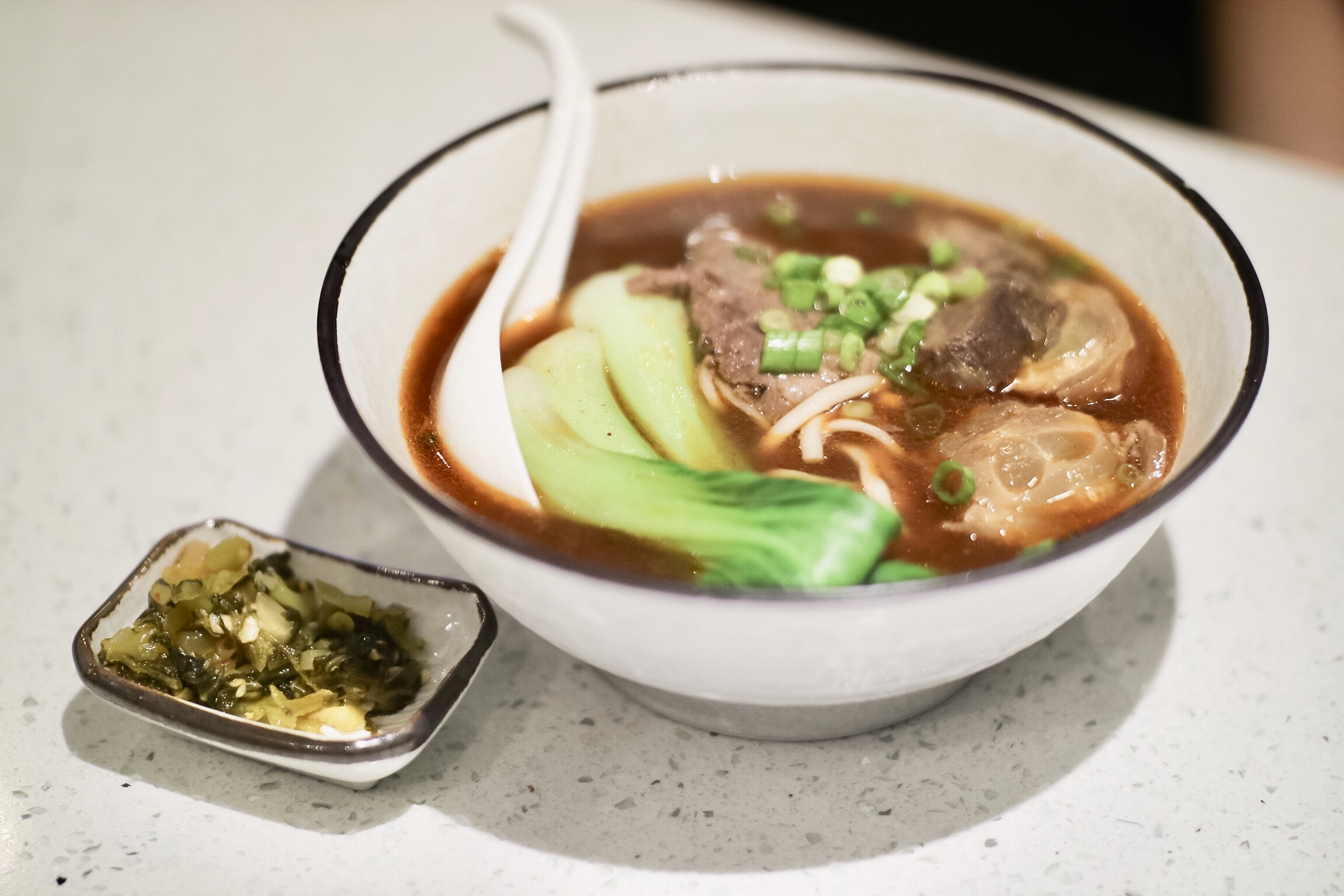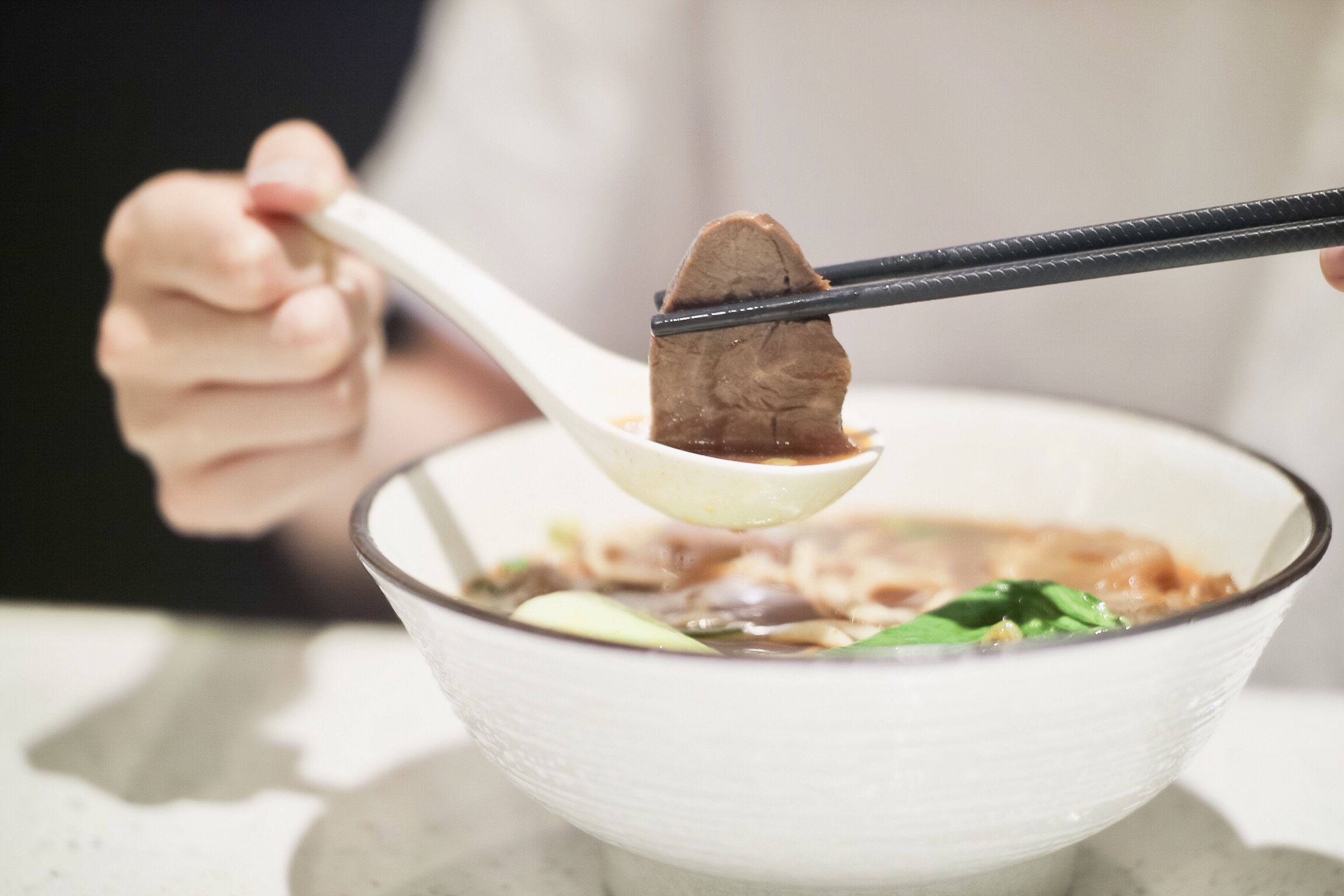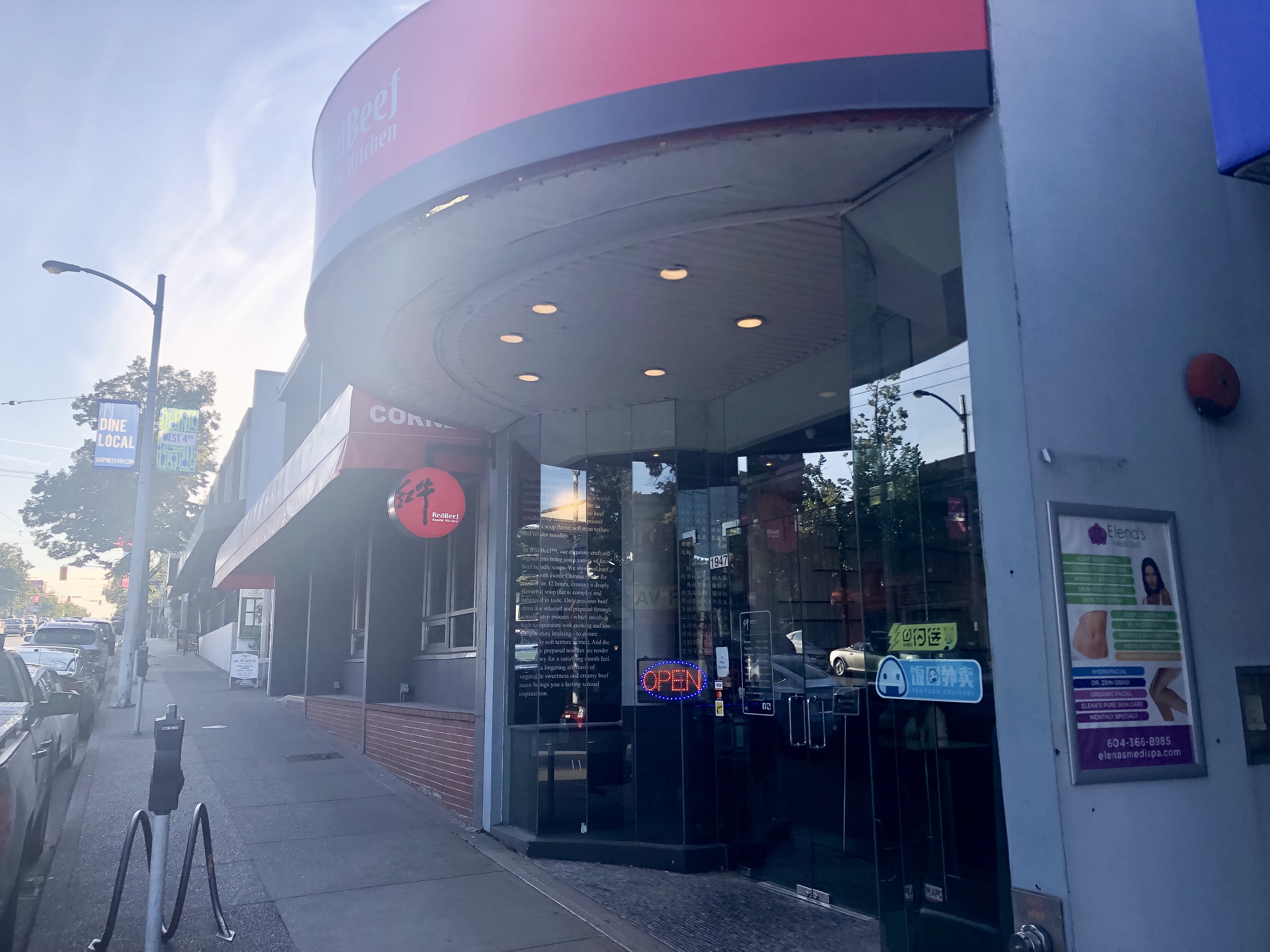 Final thoughts
They have really stepped up the game in the Taiwanese beef noodle soup genre with premium Angus beef slices cooked in hot broth at table-side. It's very smart to borrow the idea from shabu-shabu or beef pho.  Their traditional beef noodle soup is also legit. The premium beef broth was a little too salty for me but it was still a very solid dining experience.
$ – $$
rating: 3.5/5
RedBeef Noodle Kitchen
1947 W 4th Ave, Vancouver, BC V6J 1M7
(604) 558-1237 or redbeef.ca