Tula Bene Pastaria + Chophouse at Tulalip Resort Casino is the new restaurant concept that replaced the former fine-dining focused Tulalip Bay a year ago. The new Italian-inspired steakhouse is open to a wider range of diners, serving refined dishes in a more inviting atmosphere and with reasonable prices.   The dining room is now a lot more open with a vibrant ambiance but it still has a certain intimacy for great conversation.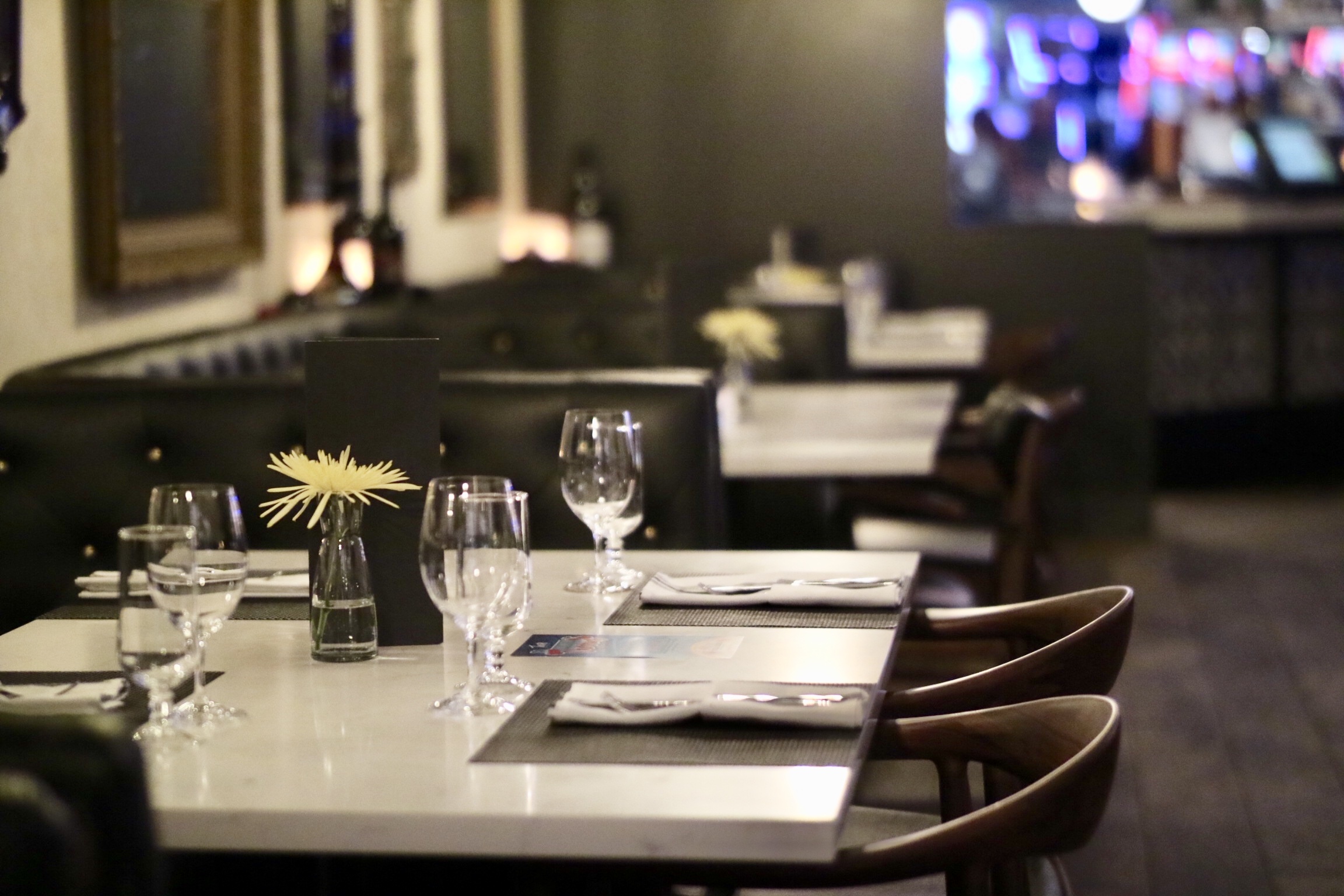 Sommelier, Tommy Thompson offered us a warm welcome with the "European Wine Tour", featuring some of the best wines in restaurant's two cellars. Half of the in-house collection are Italian wines and the rest carefully selected around the world.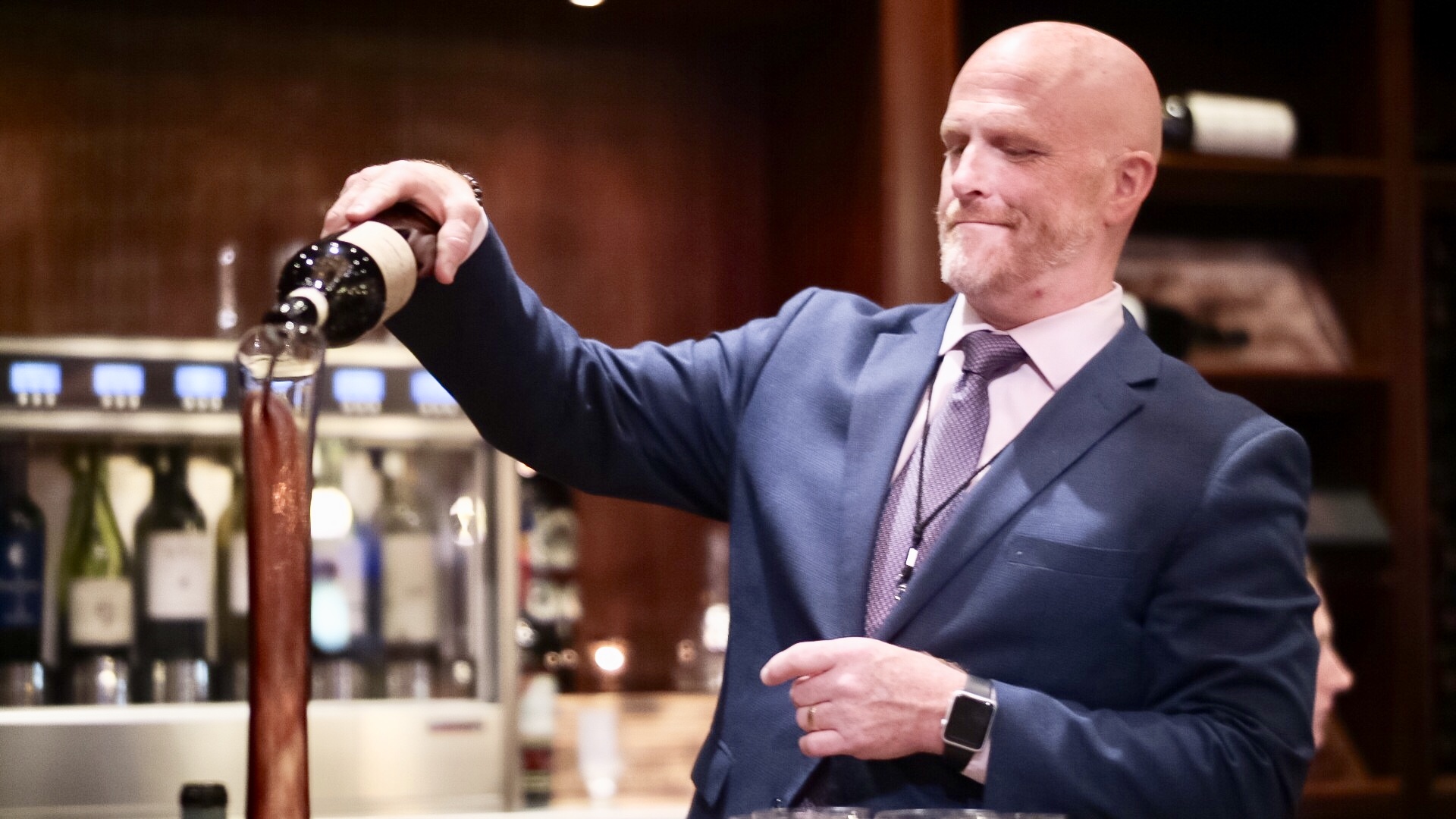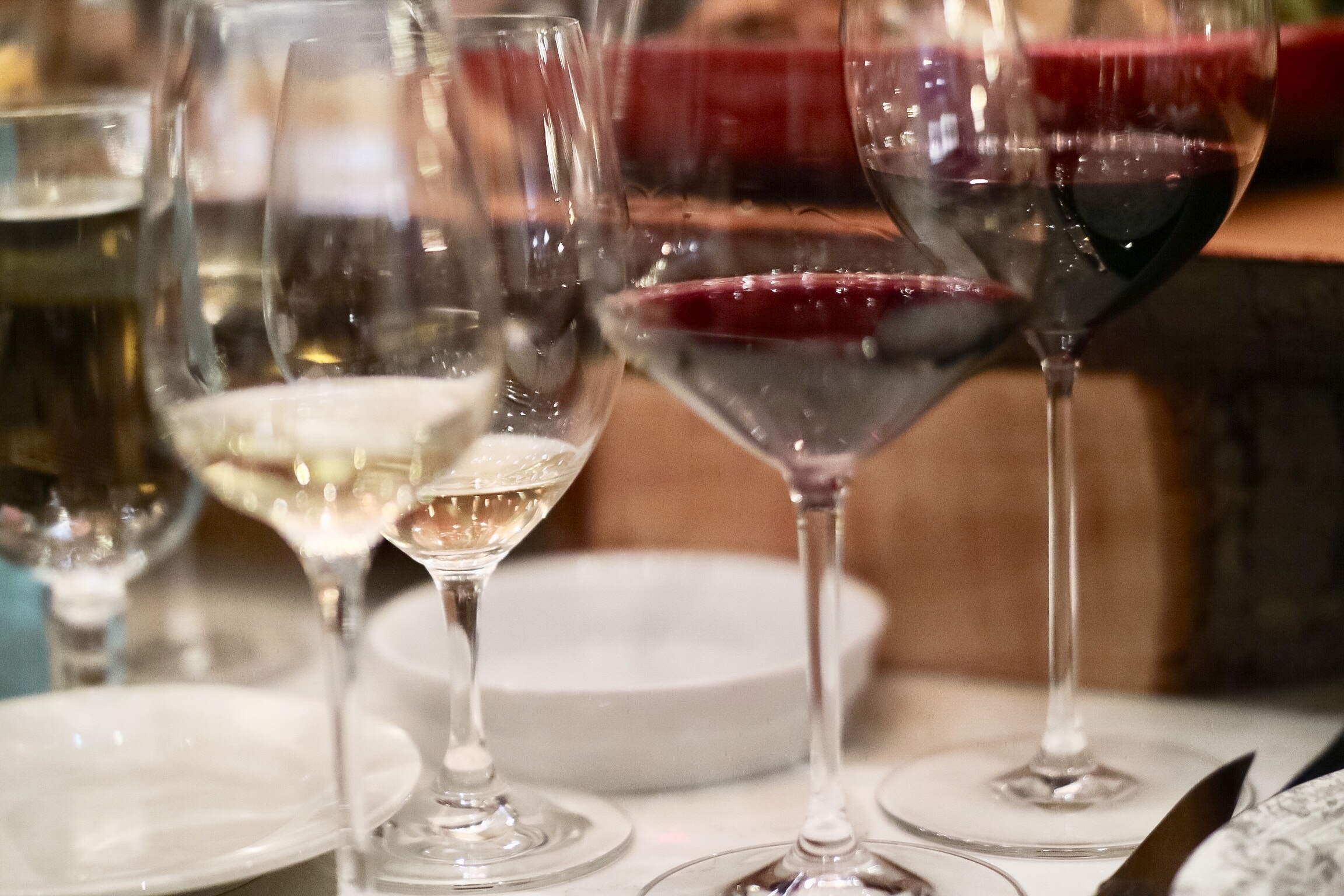 The tour was off to a beautiful start with the 2009 S.A. Prum "Graacher Dompropst" GG Riesling from Mosel, Germany, probably one of the best dry riesling ever for me, lusciously textured and intensely juicy on the palate with rich peach and citrus notes. I was impressed by its incredible balance and finesse.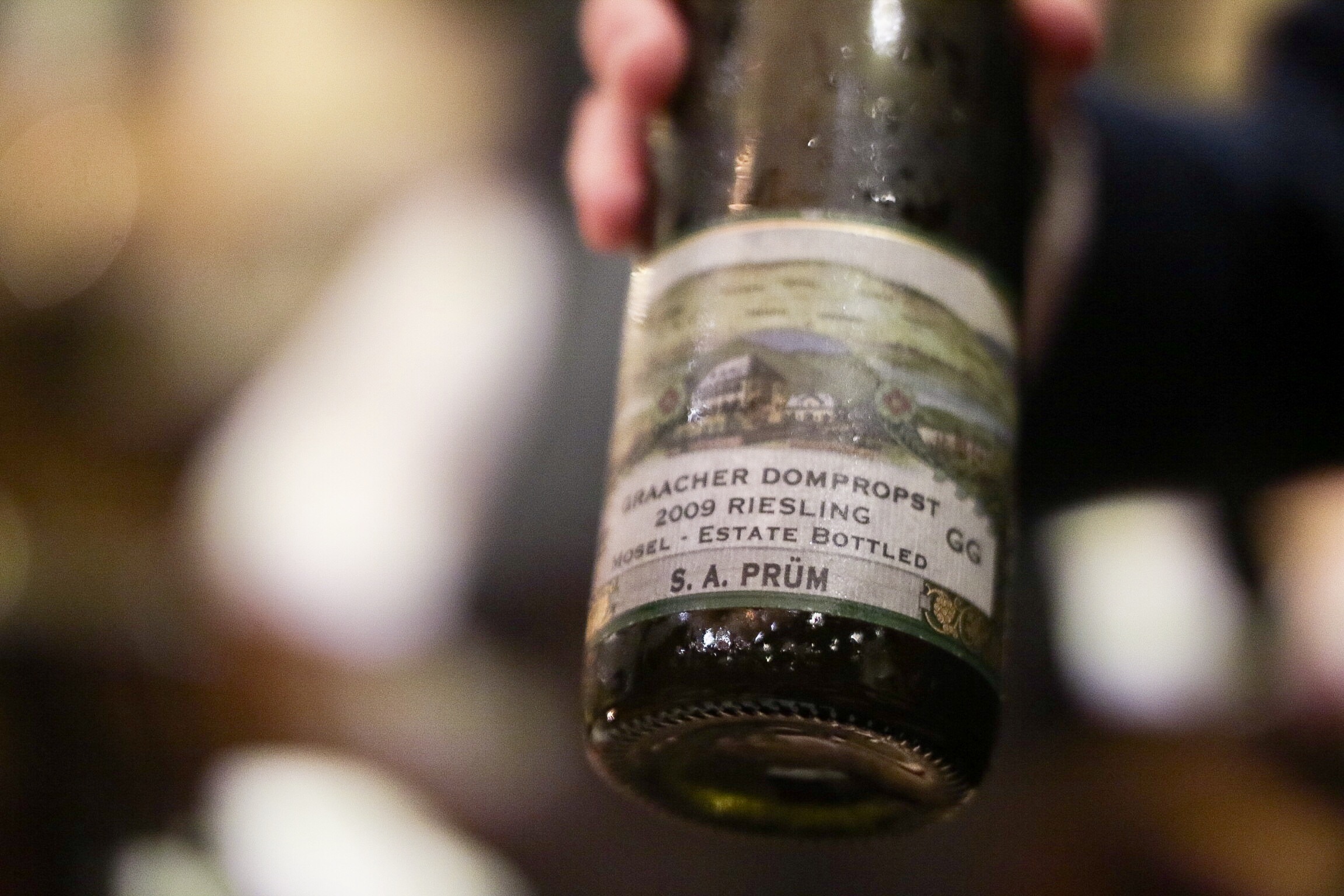 Next, we moved on to France with the 2011 Diddier Dagueneau "les jardins de babylone", produced in Juarancon, France.  The wine is made with petit manseng, a white wine grape variety grown primarily in South West France. As the grape is often left on the vine to produce a late harvest wine, this particular wine has a rich apricot and peach notes, with nuances of caramel and citrus fruits, and it's extremely vibrant in sweetness and acidity.
The 2015 Clos I Terrasses 'Laural' from Priorat, Spain is a stunning blend of Grenache, Syrah, and Cabernet Sauvignon. It's aged for 16 months in a mix of oak, concrete, and amphora, giving it that purple-color, and that fresh, vibrant, and fruity aroma and taste. Although relatively young, the complexity of this wine is just amazing.
The final wine was definitely the crown jewel of the evening. Here we have the 2006 Dal Forno 'Romano' Amarone Della Valpolicella from Val d'lllasi, Italy, probably one of the world's boldest and most sophisticated wines. This oozes with syrupy tones of maraschino, dark chocolate fudge, cinnamon spice, crushed clove and smoke. This is probably the best bottle of Italian red wine I have ever tasted. We were all so honoured that they opened the last bottle for us. As long as you are a guest at Tulalip Resort and Tula Bene, Tom always makes sure to have such exquisite wines in stock for you to have an unique wine connoisseur experience.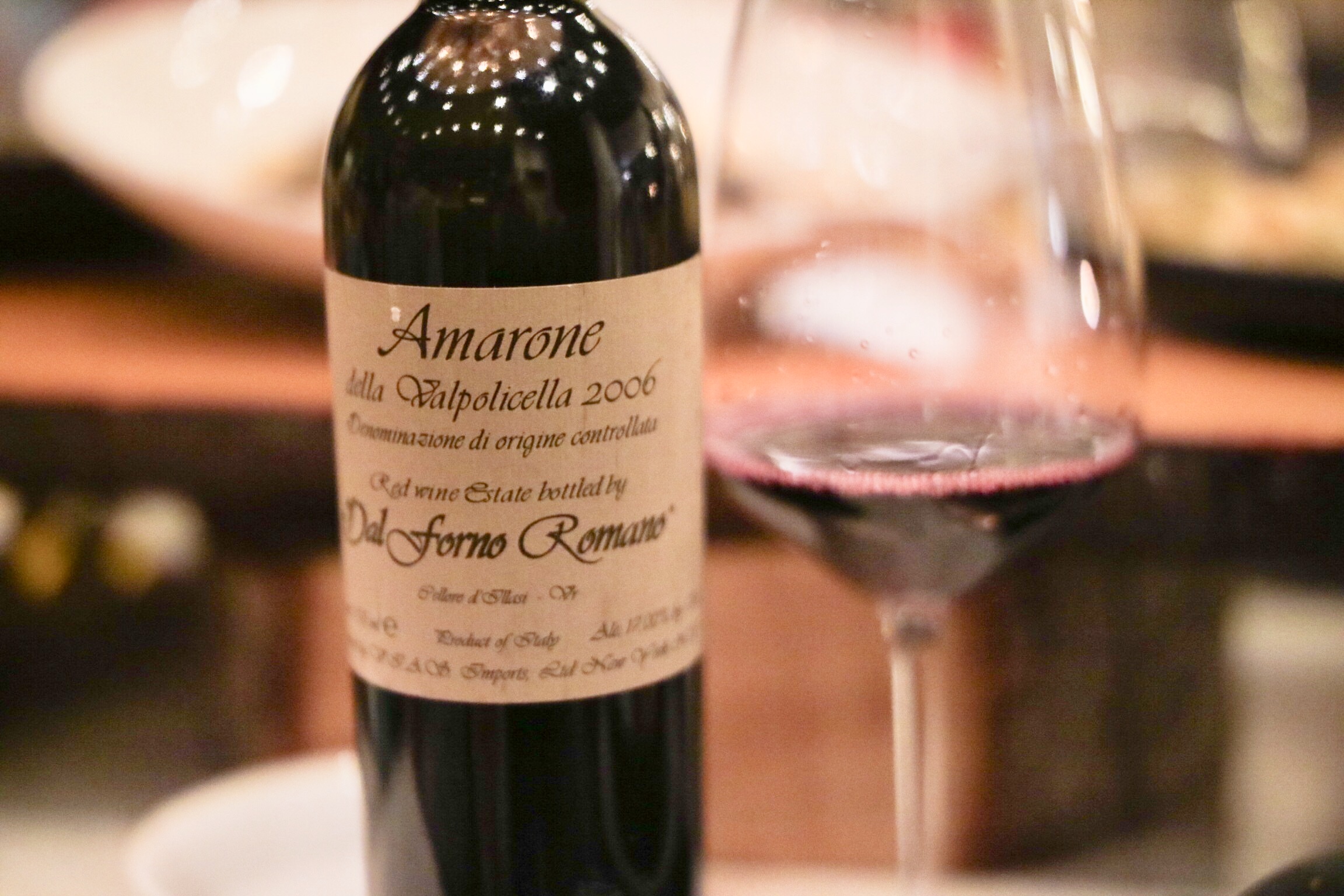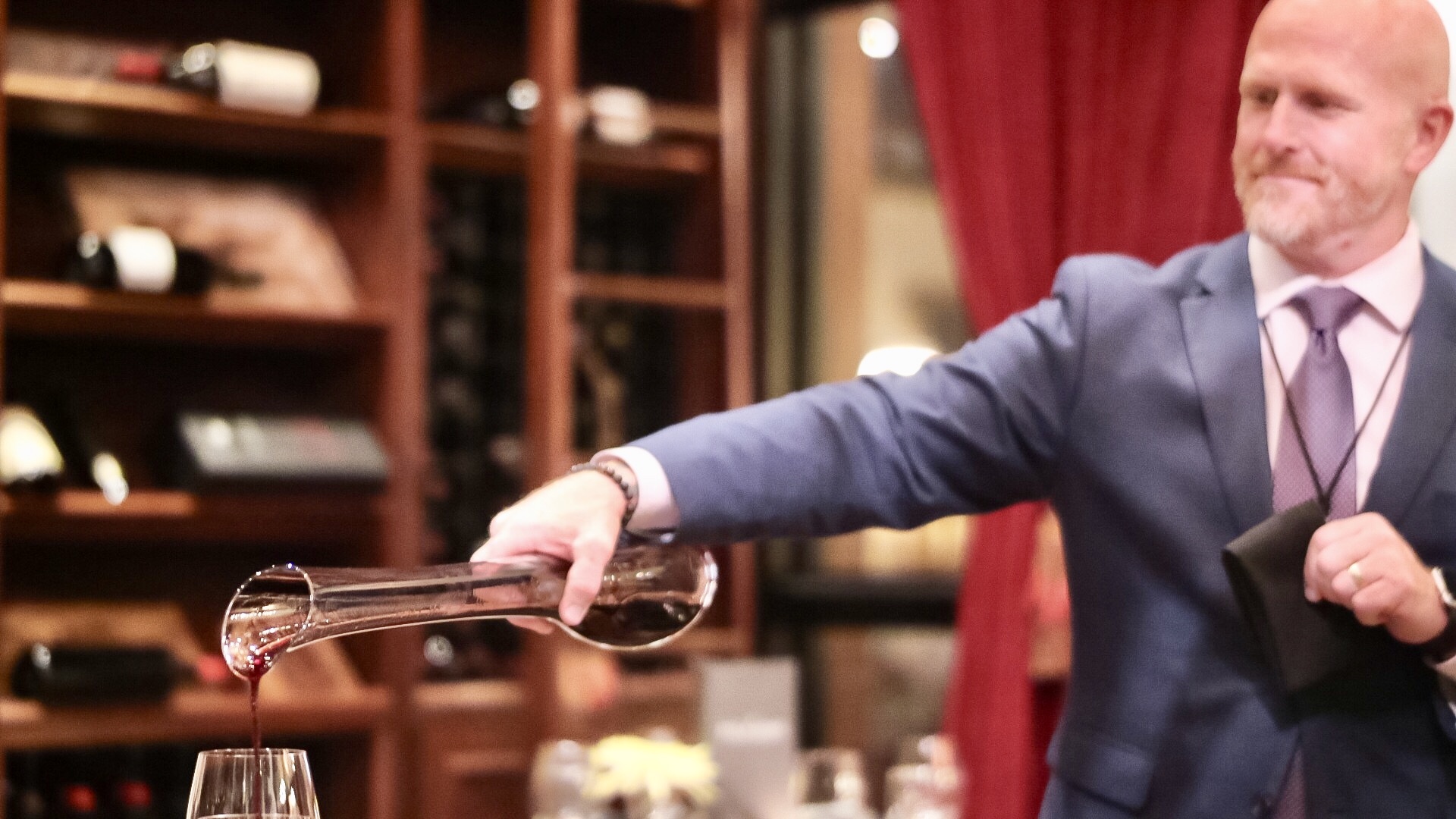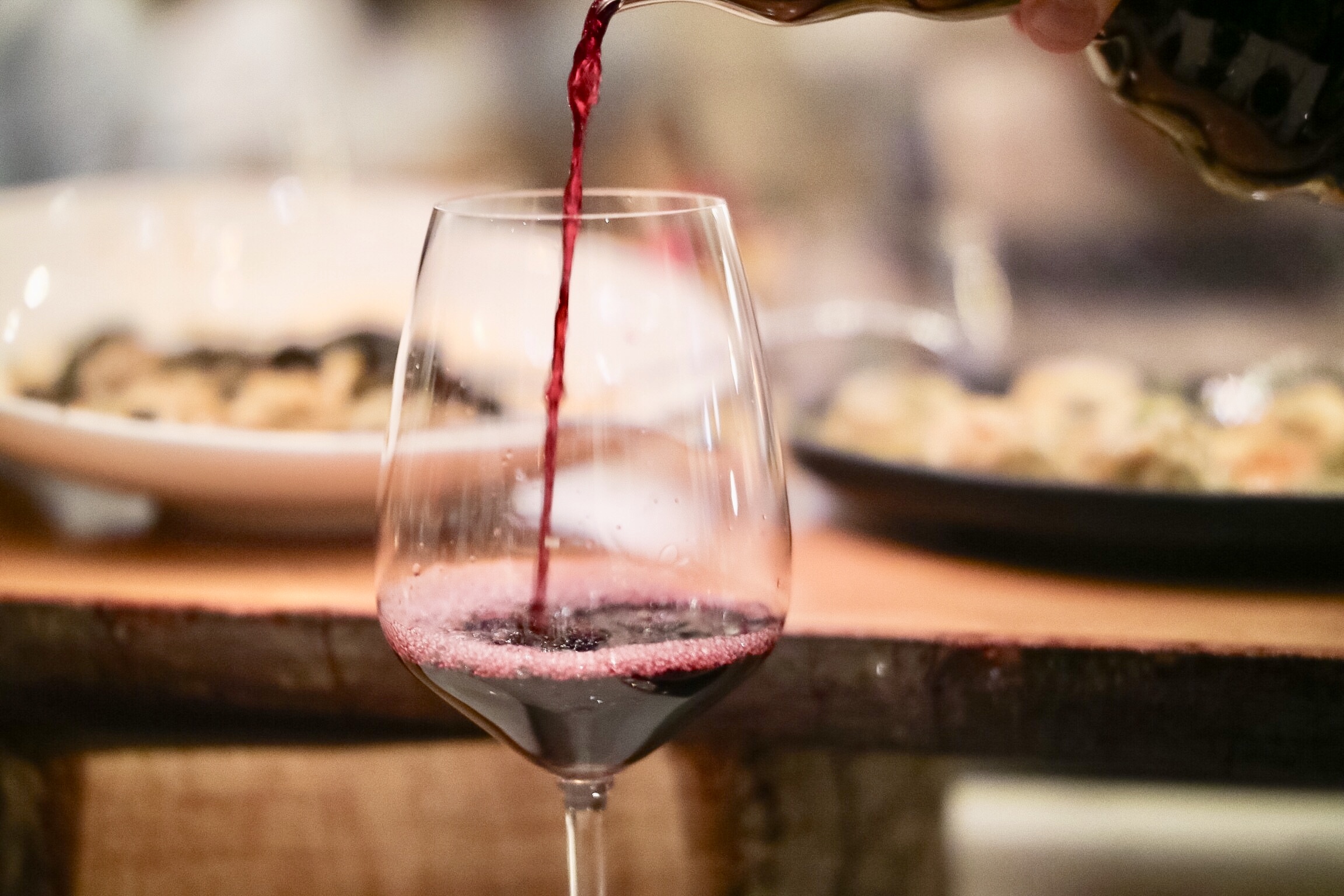 For the food, the "Chef's Featured Cuisine" had included a variety of dishes, reflecting the restaurant's menu.
For the starter, the Caprese Salad showcased the smooth, luscious burrata with some beautiful heirloom tomatoes, finished with a blackcurrant-balsamic glaze. The Salumi Board is another Italian classic for sharing, topped with spicy capicola, bresaola, porchetta, prosciutto, pork rillettes, grappa cured king salmon, olives, figs, charred Padron peppers, giardiniera, pork pate, olive bread, and a variety of local cheeses.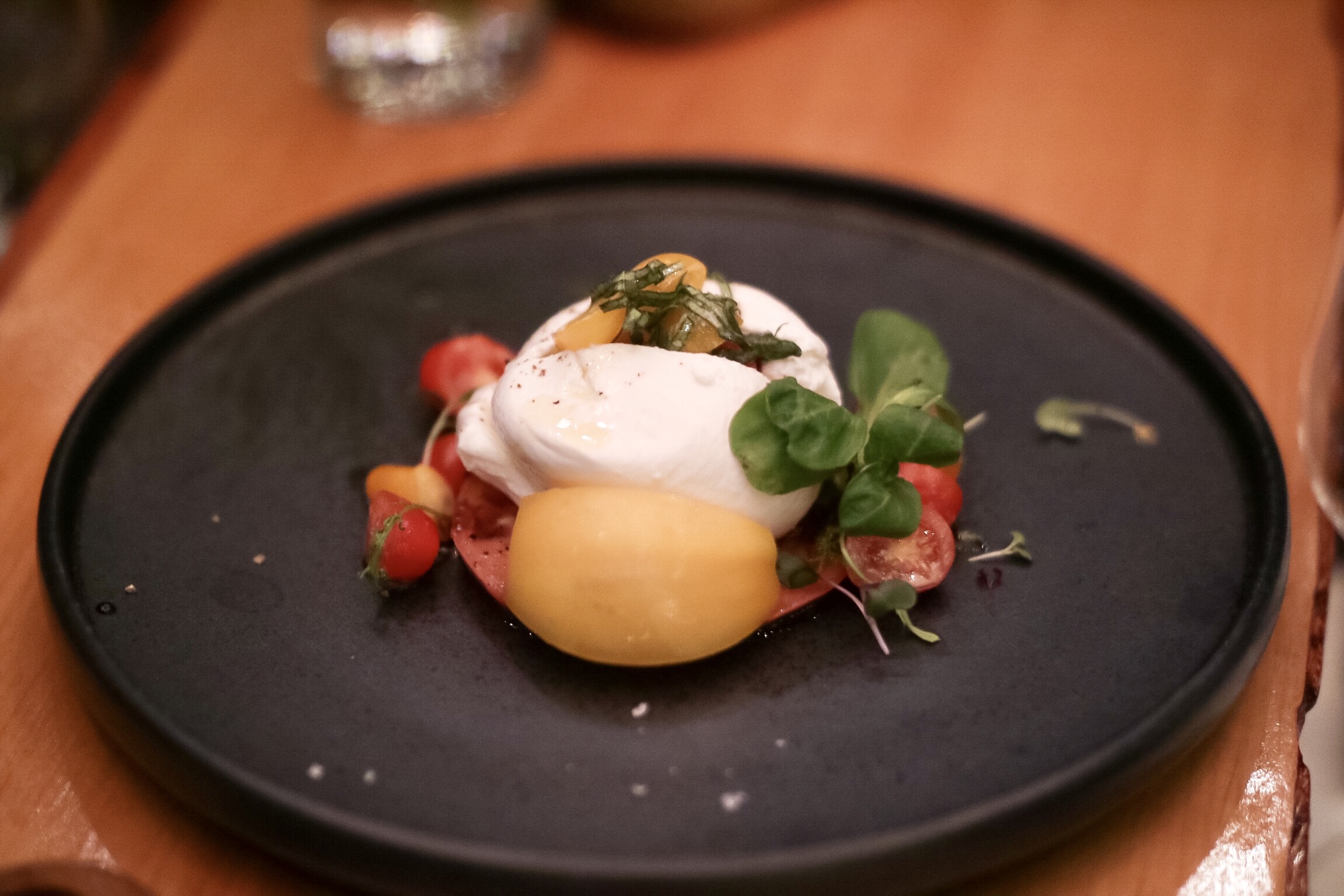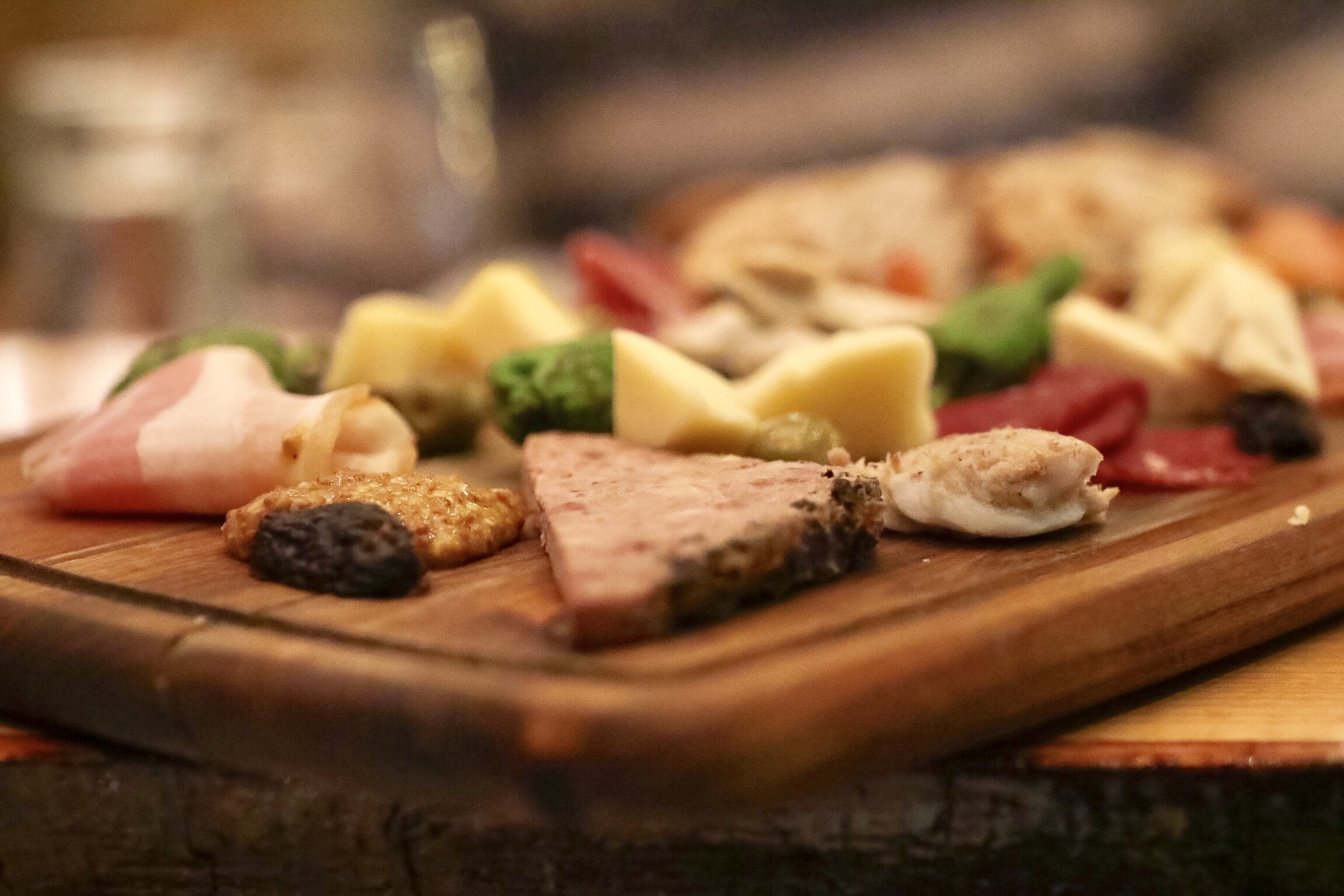 Some dishes and drinks are made table-side, adding to the fun experience, such as the Caccio E Pepe, featuring the traditional chitarra pasta, tossed with black pepper sauce in the large pecorino cheese wheel. Three other dishes were also being highlighted from the Pastaria. The Lobster Ravioli is filled with house made ricotta and succulent lobster meat, and served with lobster foam and citrus beurre blanc. The Spring Gnocchi was loaded with preserved lemon, fava bean, hand-picked peas, and chili spring onion, and made extra creamy with a poached egg and Aradne Pure olive oil.  To round up the pasta features was the Clam Linguine, prepared with Manila clams, house-made linguine, nduja, and saffron chicken sauce.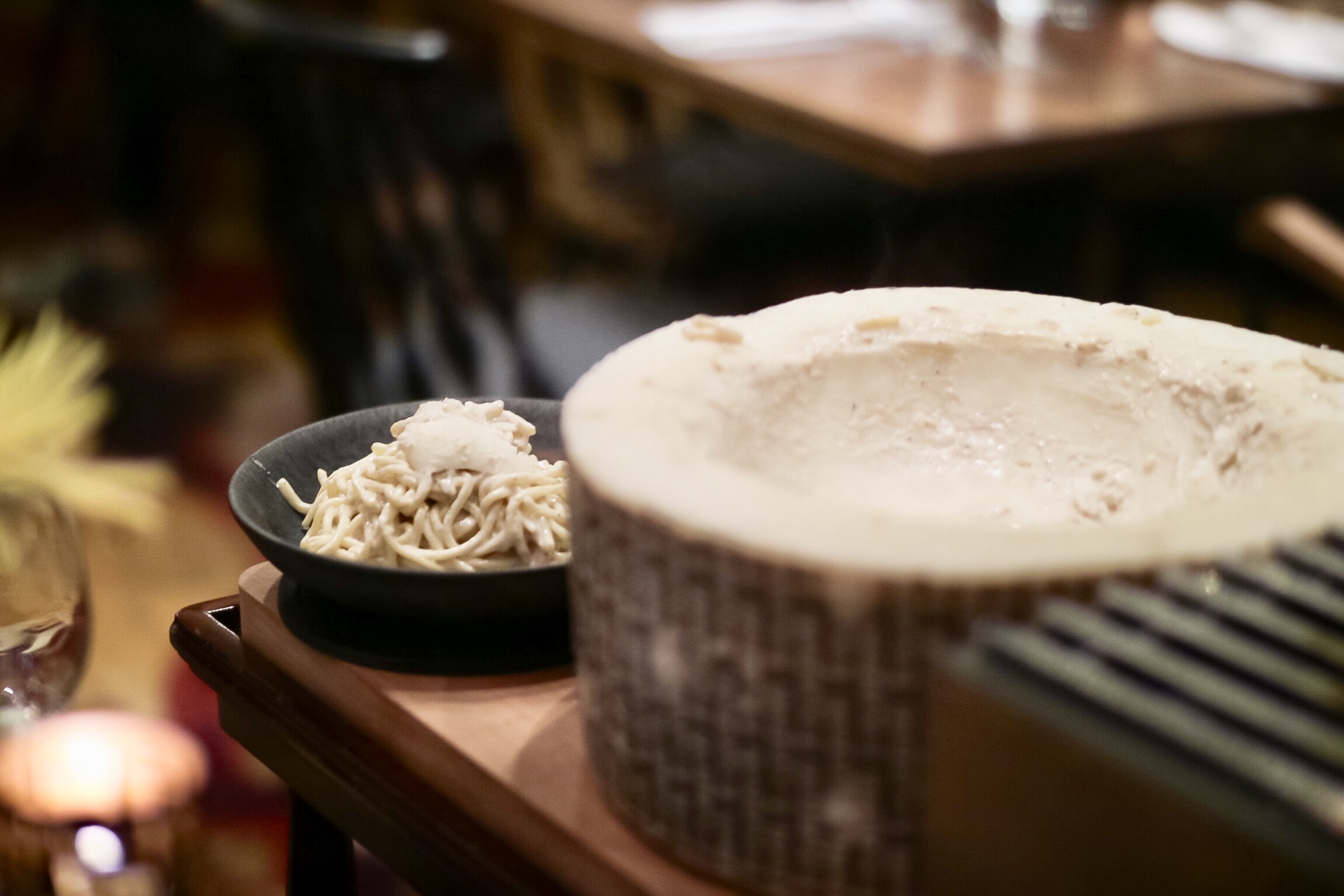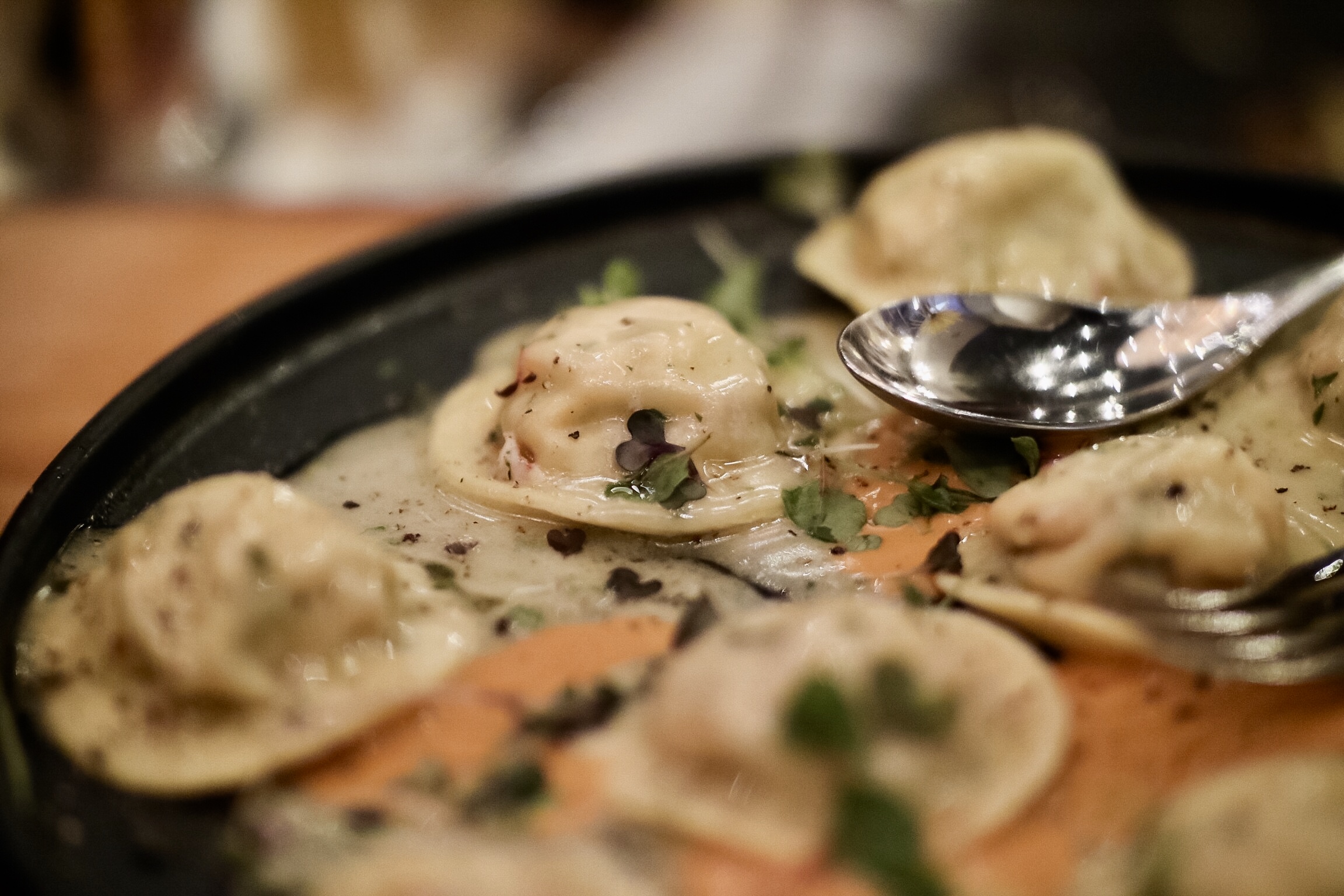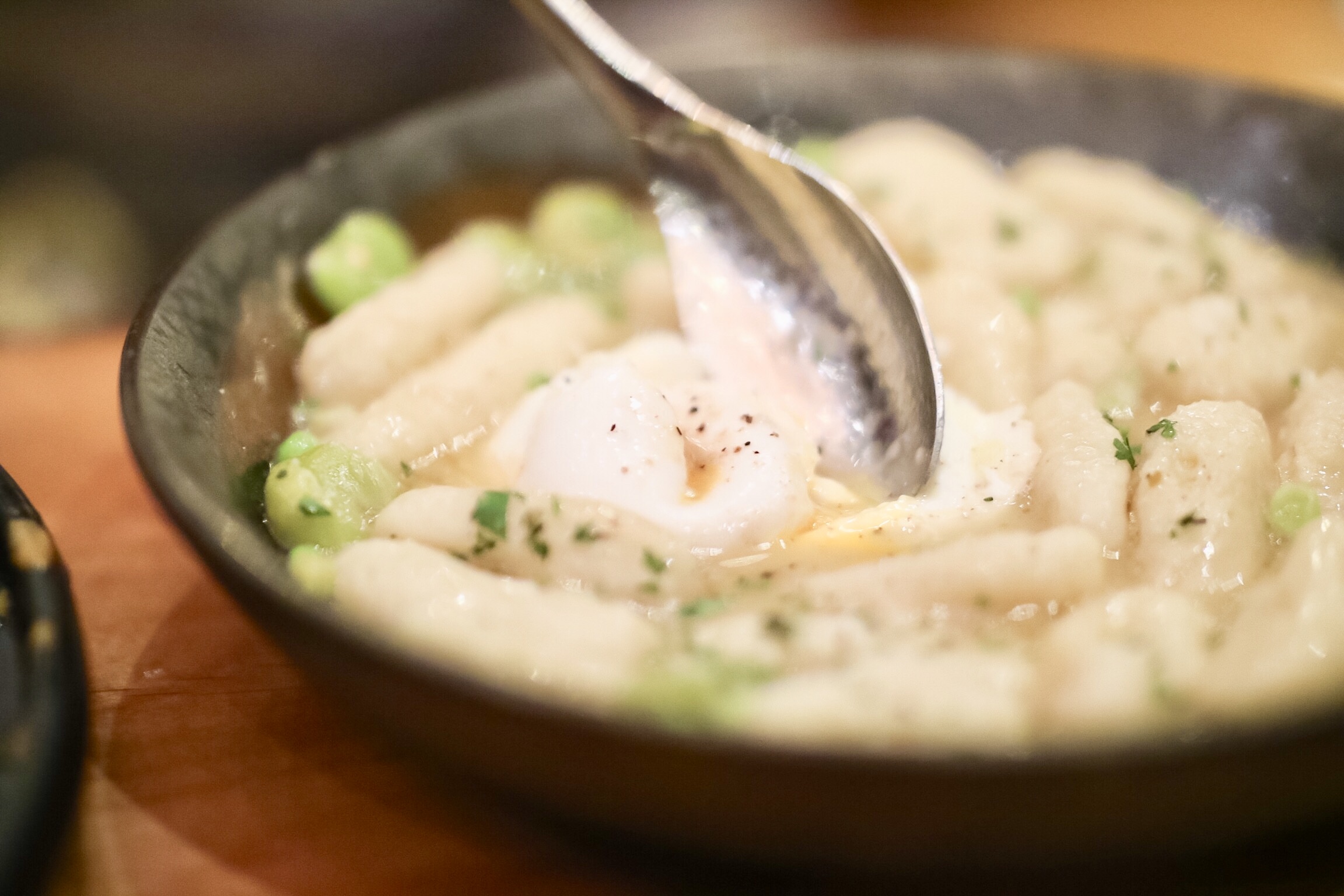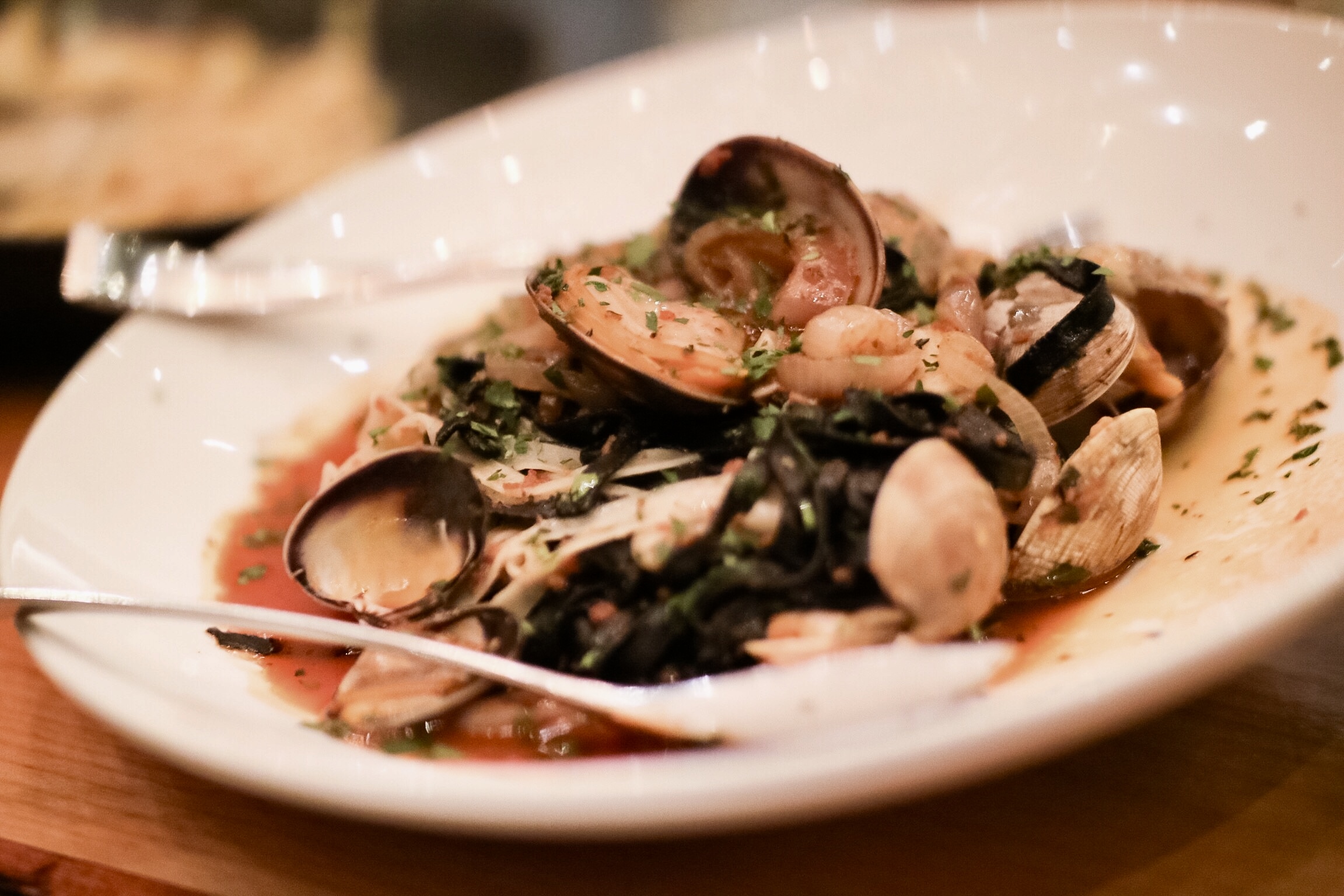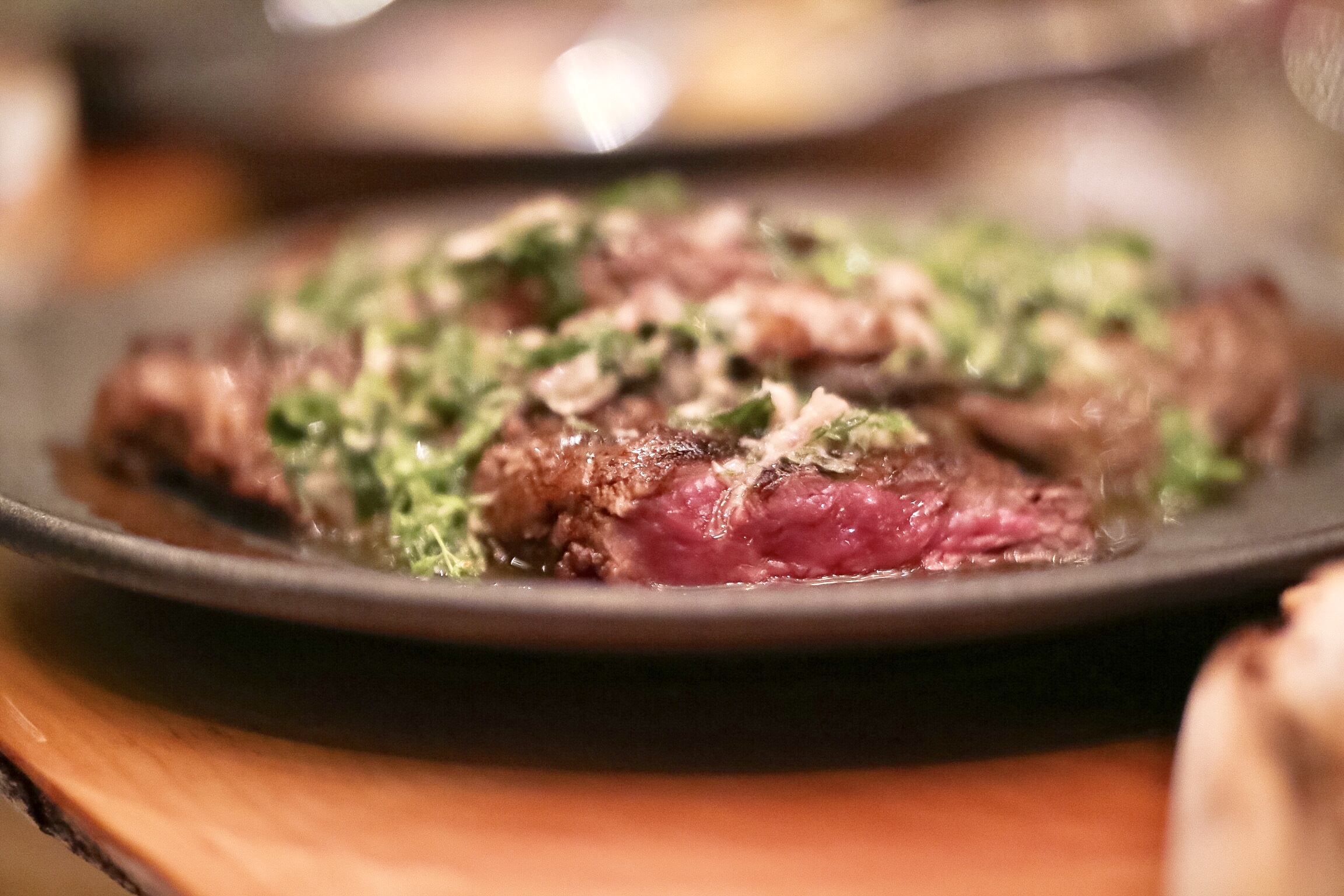 The main dishes arrived looking extremely inviting. The Grilled Skirt Steak with Salsa Verde was featuring a large piece of skirt steak, marinated with espelette and pimienton, cooked medium rare at table-side, and topped with a fresh-looking salsa verde. It was tender, juicy, and tasty – a steakhouse perfection.  The whole Roasted Chicken with Farro was very well prepared as well, and it was such a vibrant looking dish.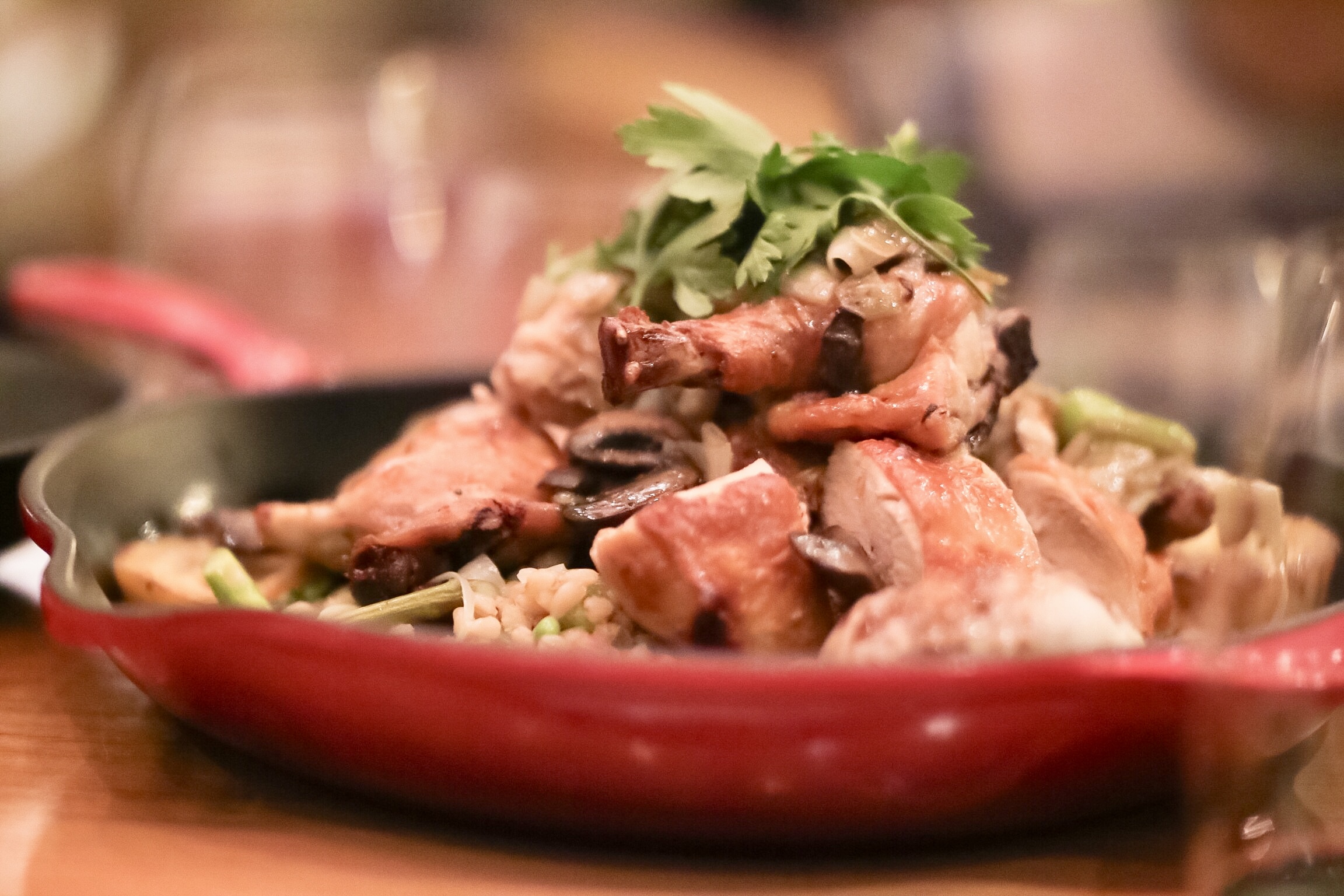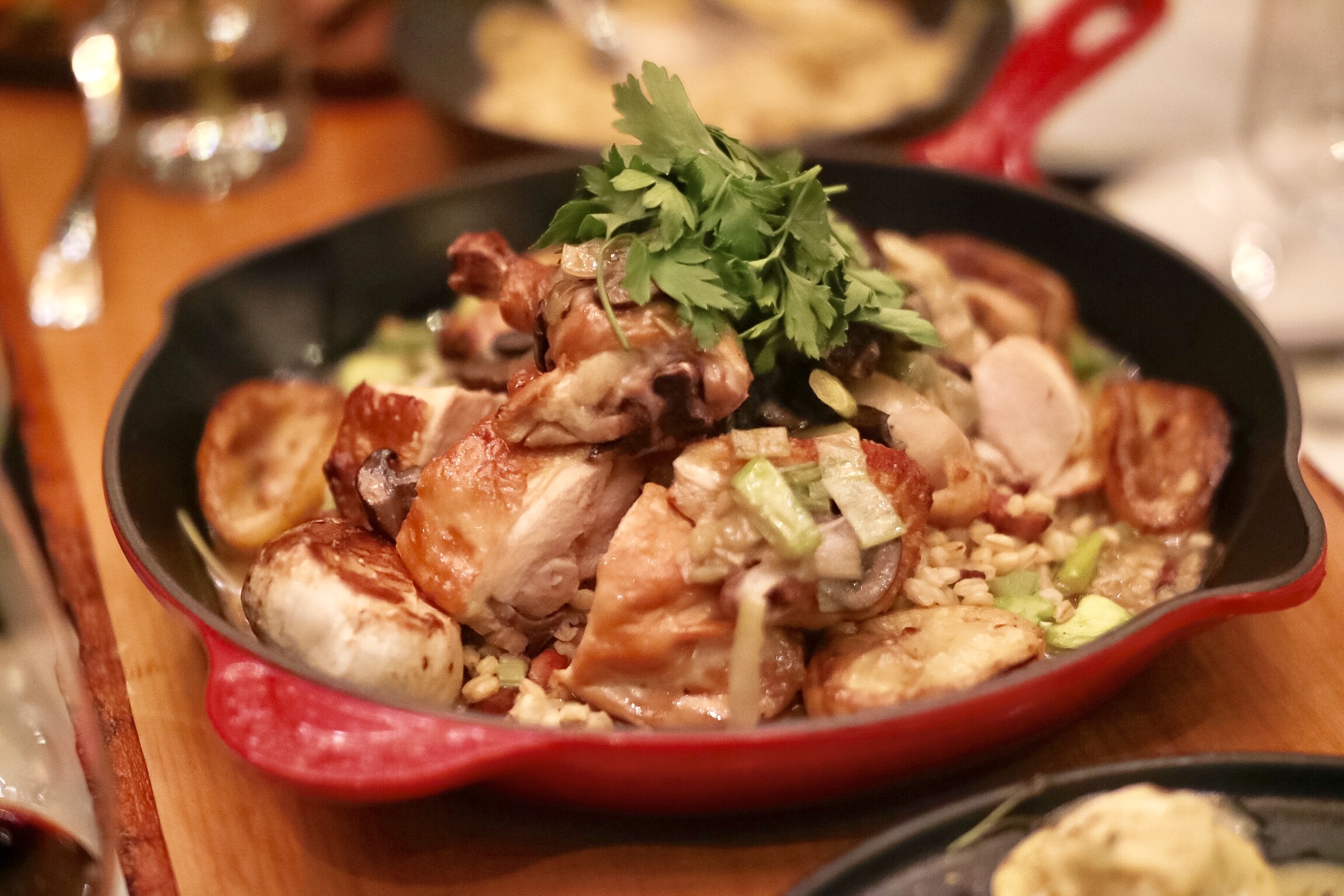 Tula Bene also features a full bar located near the gaming floor. We also had a chance to sample some colourful Tiki Cocktails with bold flavours, made with top shelf rum and premium pineapple from Hawaii.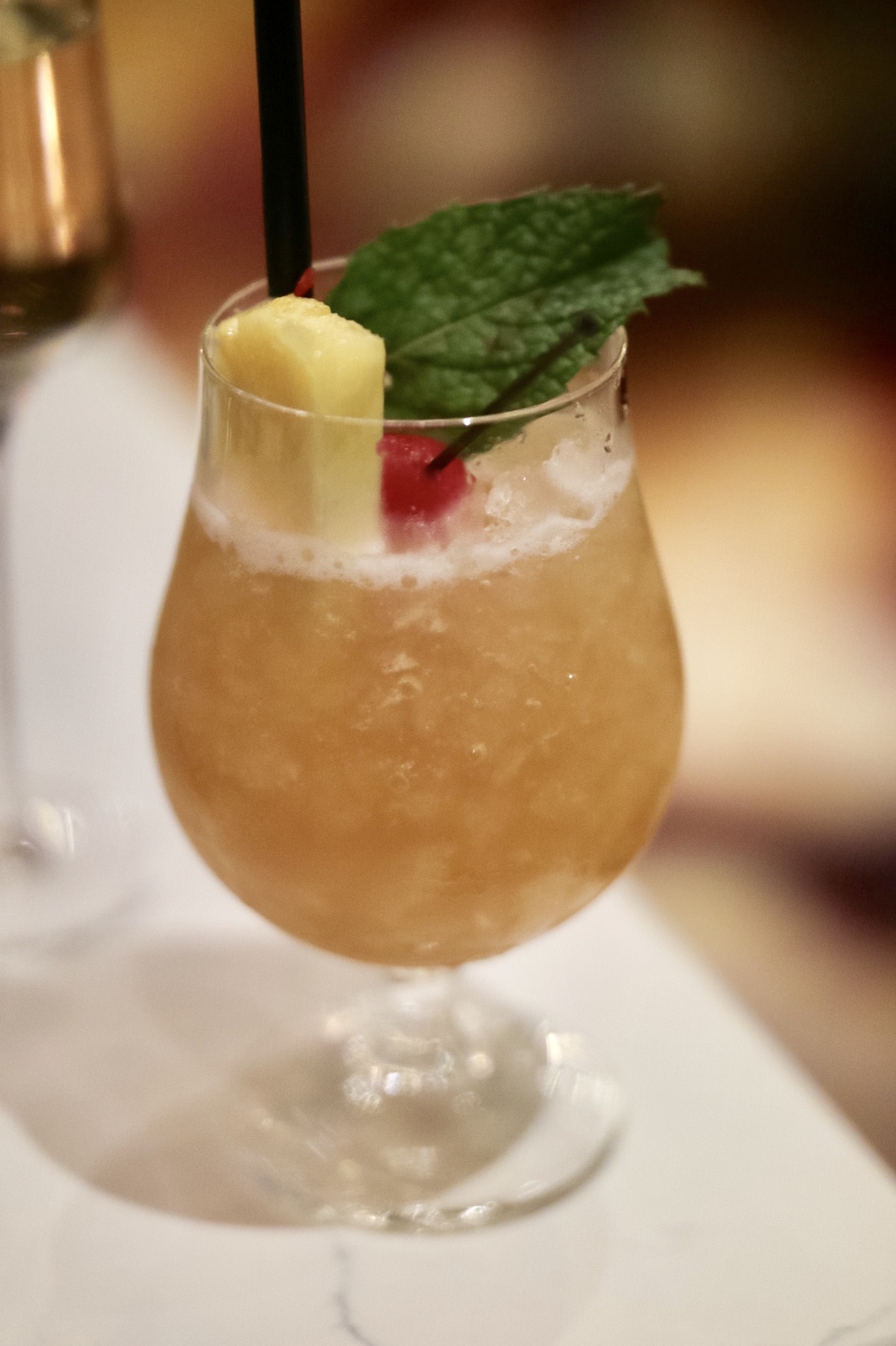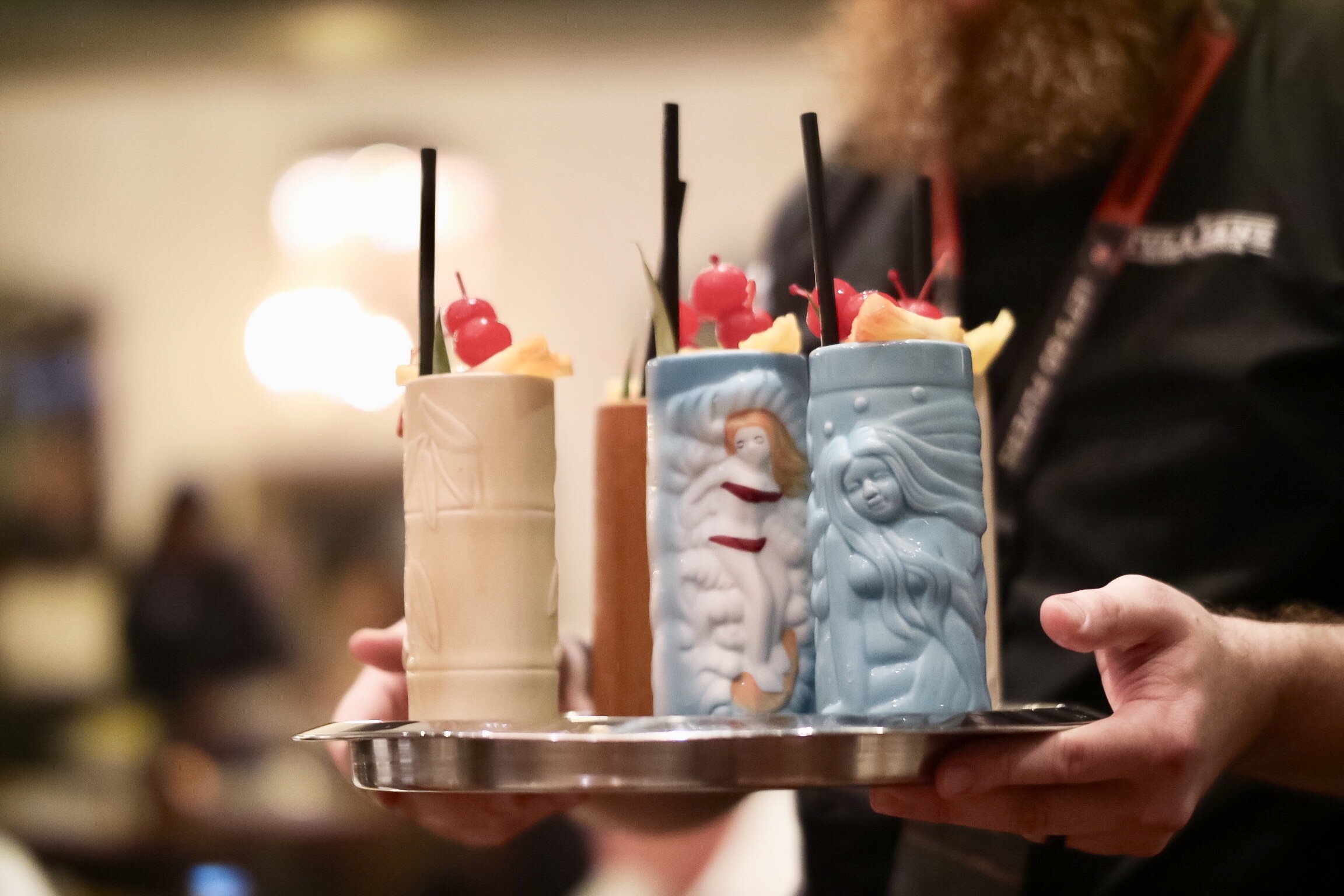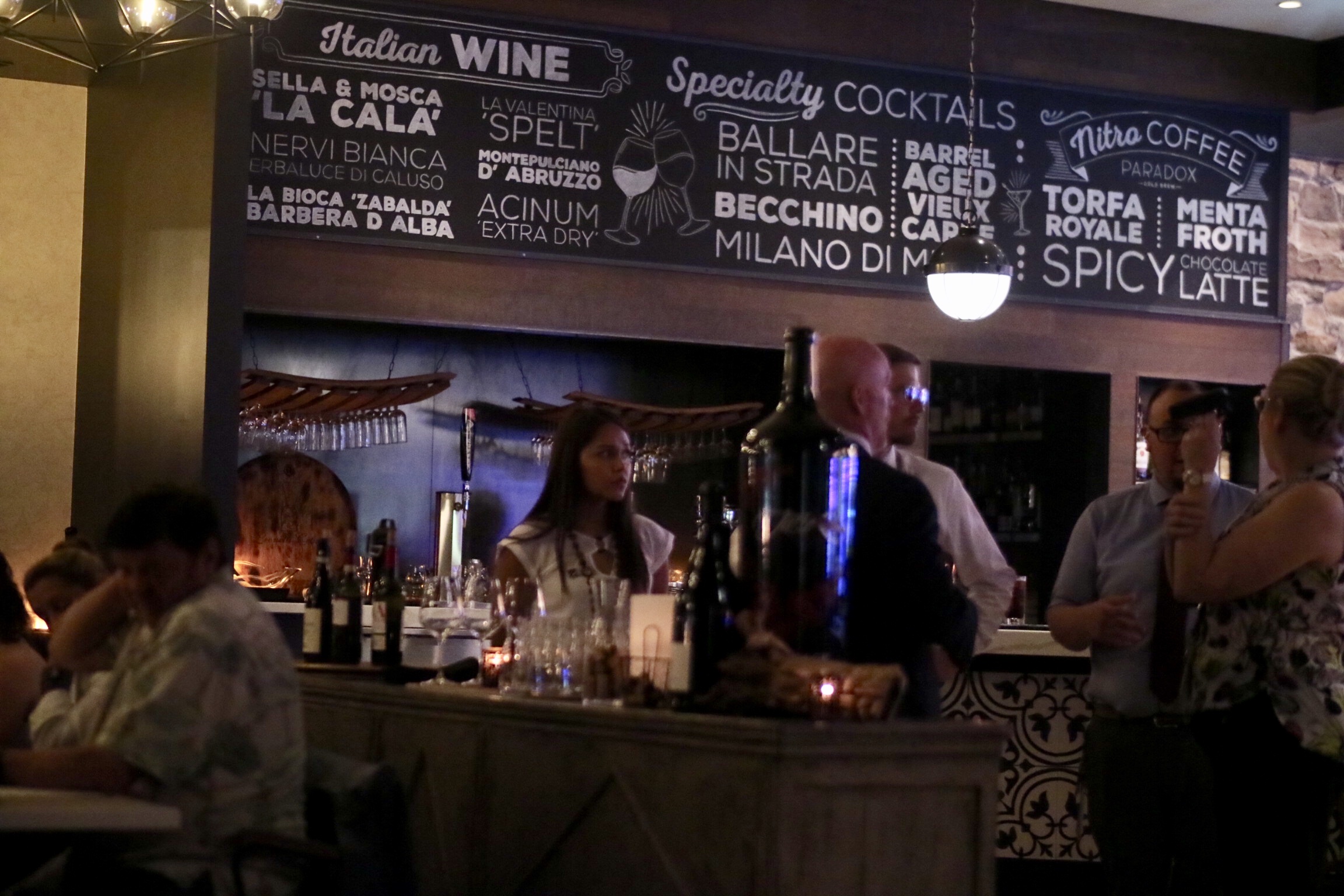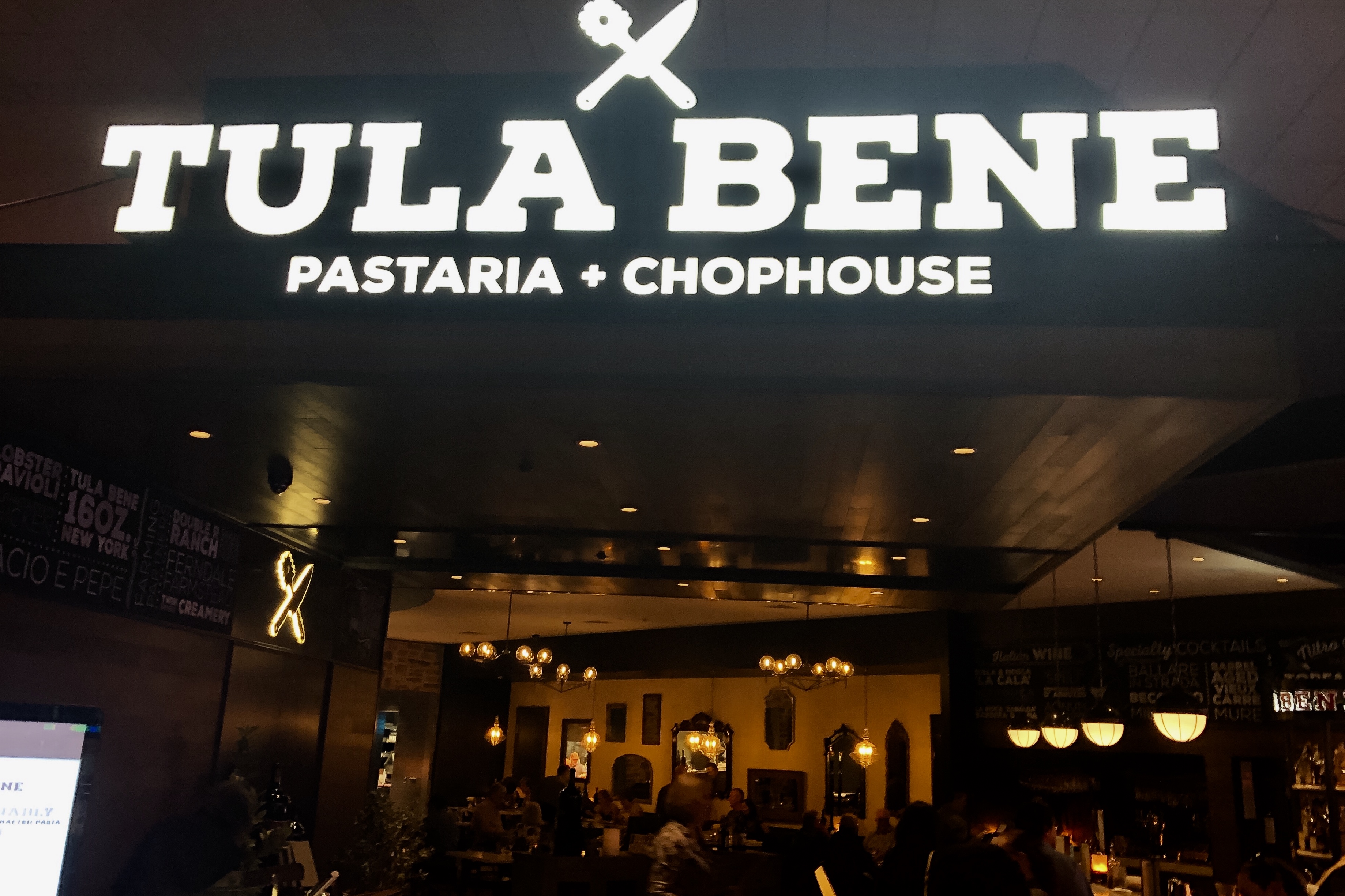 Final thoughts
First of all,  congratulations to the amazing wine program at Tula Bene. The quality is just impeccable. The food and drinks here are great as everyone will find something they like on the menu. But more importantly, the dining experience is even better. The vibrant atmosphere makes you feel welcomed; the table side service makes you feel special, and the staff here is a group of professionals who have such a passion for the products and what they do, and they make sure you have an incredible time. I'm looking forward to my next visit.
For more about my weekend getaway to Tulalip Resort:
https://www.pickydiners.com/www/tag/tulalip-resort-casino/
$$ – $$$
Tula Bene
Tulalip Resort Casino
10200 Quil Ceda Blvd, Tulalip, WA 98271, USA
1-360-716-1500  or tulalipresortcasino.com/Dining/TulaBene
* All food and beverages tasted in this post were complimentary. Opinions are on the reviewer's own.