I attended the latest Tasting Plates North Vancouver, another Vancouver Foodster's Tasting Plates Series that invited many to explore the foodie culture and restaurant scene in Lower Lonsdale neighbourhood.    And we started the adventure at the Lonsdale Quay Market.
Here are stops on our tasty tour:
Butter Lane Bake Shop & Tea House
Cafe by Tao
Coconama
Welcome Parlour Ice Cream
Alberello Pizzeria
The closest stop from our registration spot at the market was Butter Lane Bakery & Tea House. They were offering their signature sweet treats: the Earl Grey Donut, steeped with their own brew from Louise & Louise Fine Teas, the Famous Scone, made with European churned butter, clotted cream and jam, and the Gluten-Free Carrot Cake, topped with a cream cheese buttercream. I found all those treats not overly sweet, letting the main flavouring ingredients really shine. My favourite has to be the Earl Grey Donut.
The treats would be perfectly fine in a travelling paper bag if you decide to enjoy the savoury foods first at other stops.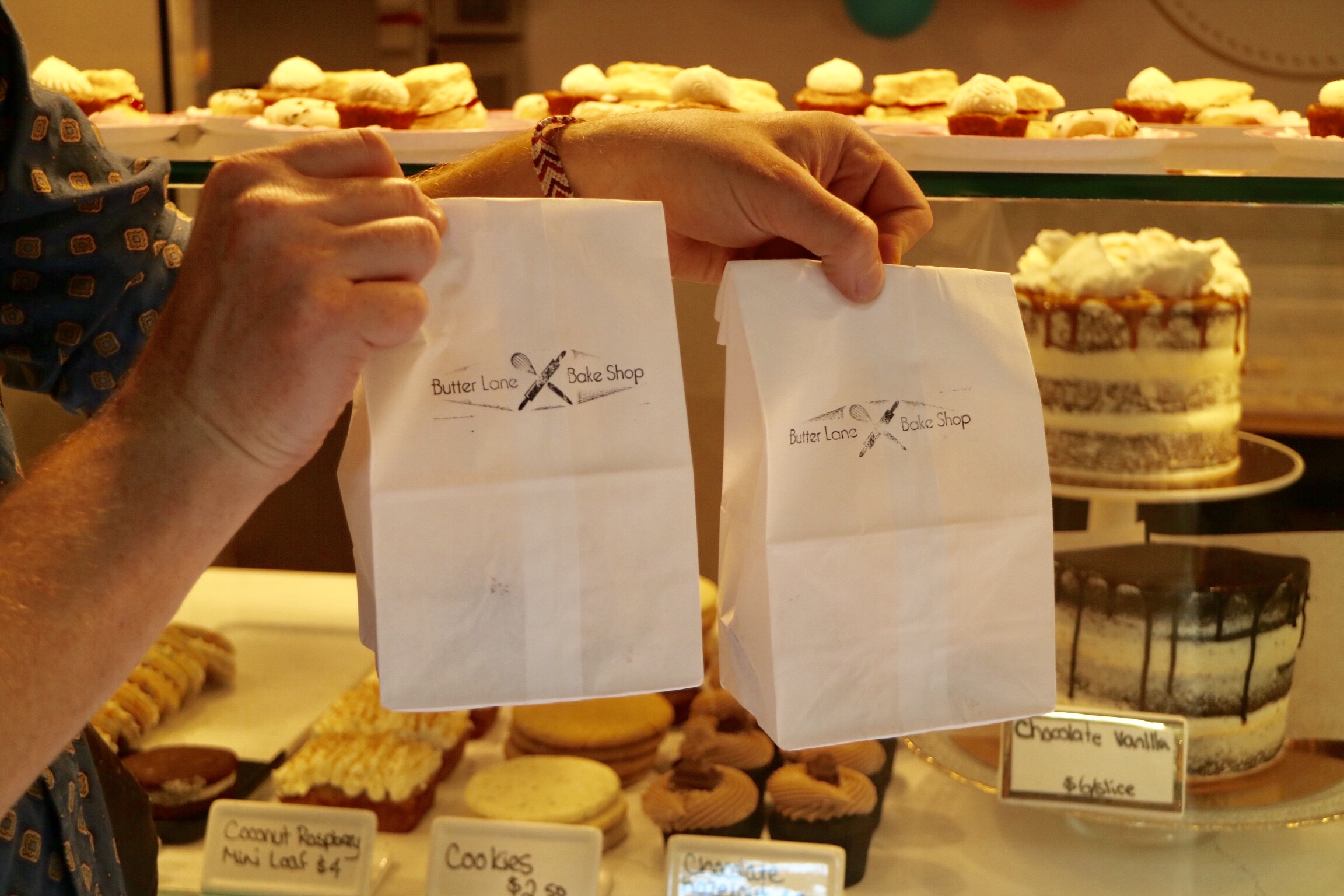 They also have a shop at Horseshoe Bay so you decided to load up with some sweet treats before taking off on a ferry.
West Vancouver
6607 Royal Ave, West Vancouver, BC V7W 2B8 
North Vancouver
123 Carrie Cates Ct, North Vancouver, BC V7M 2E4
(604) 922-4472 or  blbakeshop.ca
Next stop was Cafe by Tao, run by the mother-daughter team who are passionate about providing a delicious and healthy menu of organic plant-based foods. We came to enjoy the cooking and learned about a plant-based meal isn't always just a big salad. With a French Canadian Cuisine background, chef Agathe, the mother has developed the layers of flavour and the texture from some real cooking in the kitchen.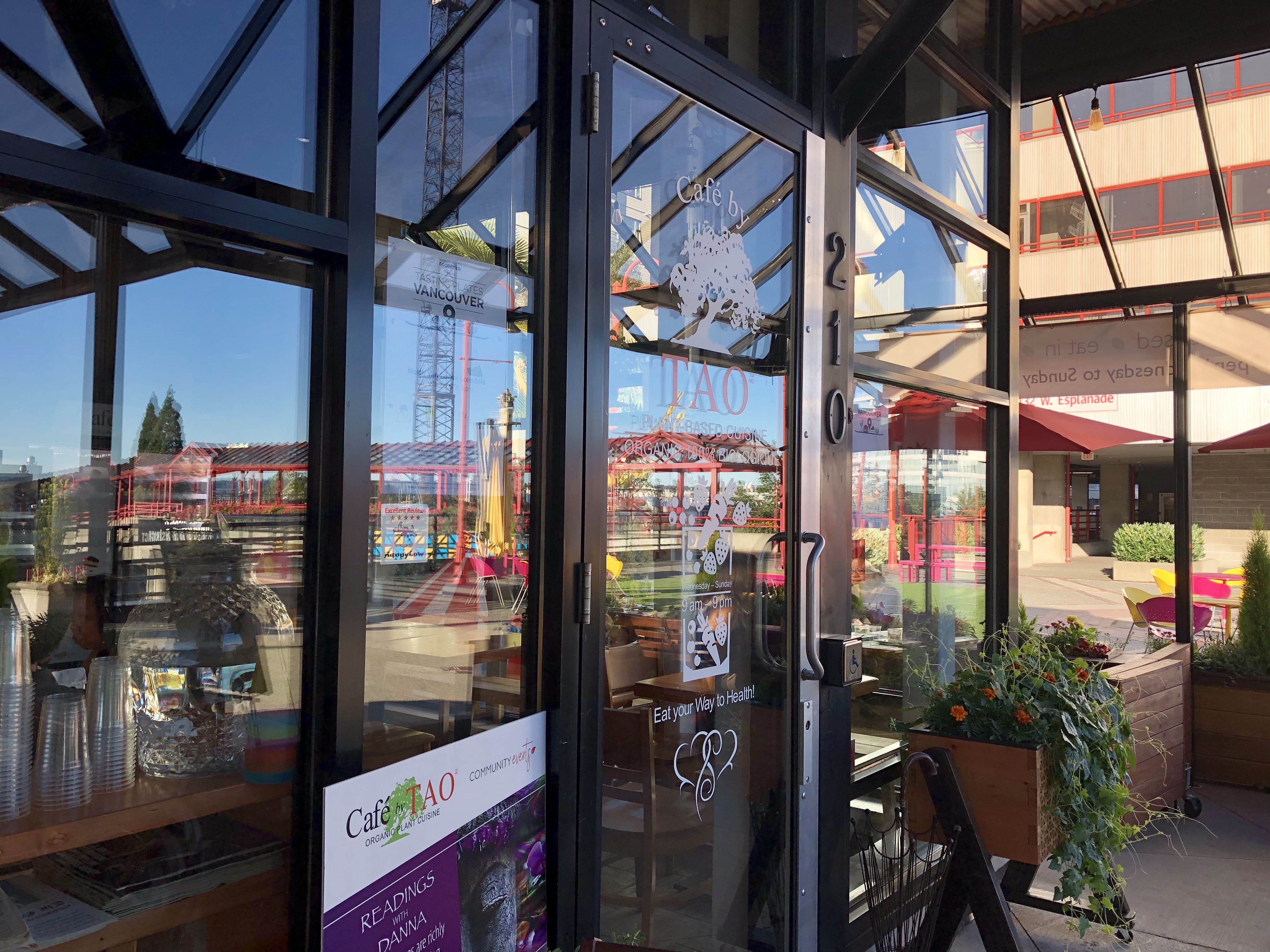 We tried a few of the signature dishes on a plate: the Mango Salsa Quinoa Bowl, loaded with falafel and sauerkraut, the Rawkin' Pizza, the Rawsagna, and Lucuma Parfait. And there was also a large Kale Chip that was perfectly crispy and flavorful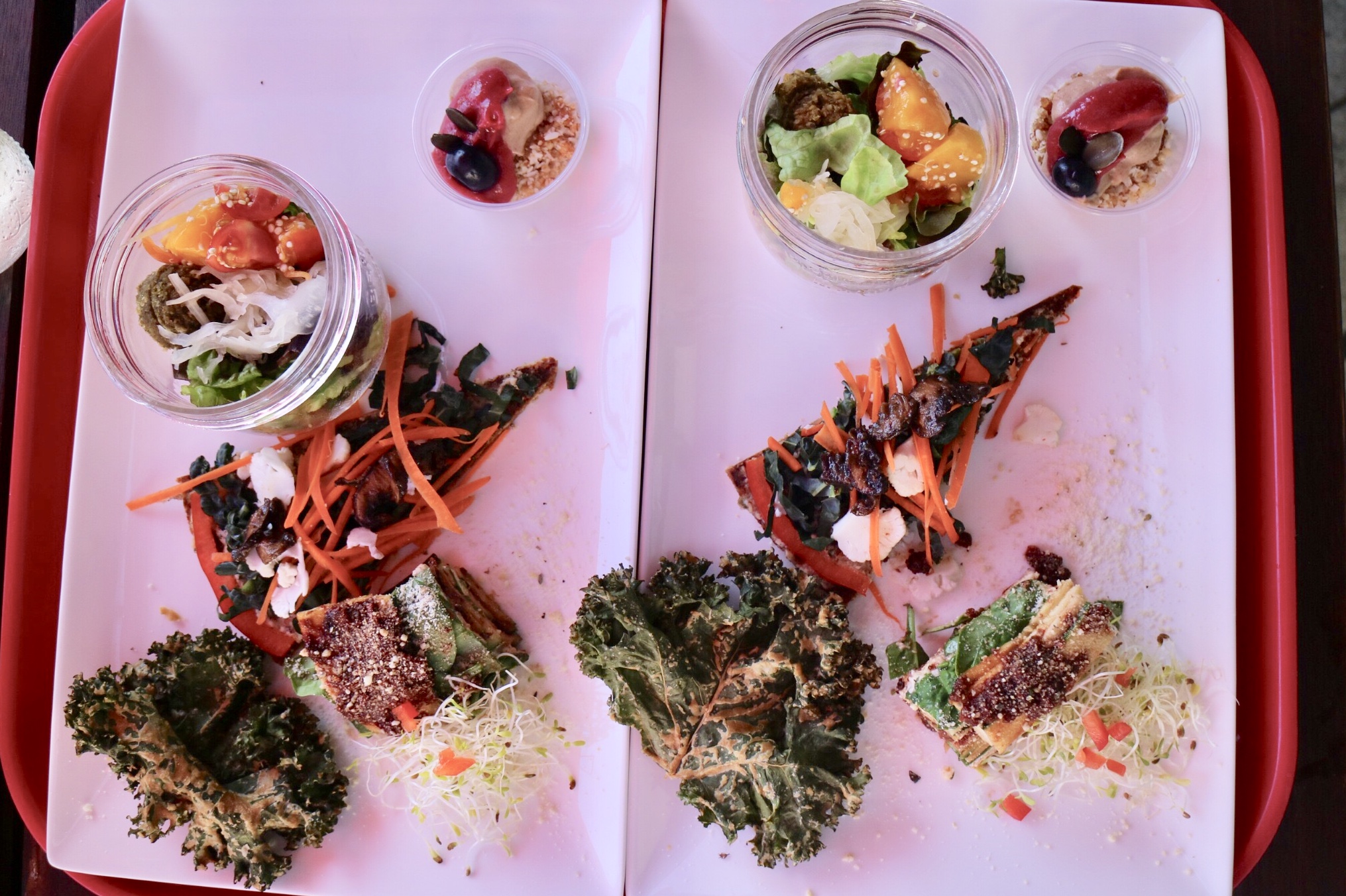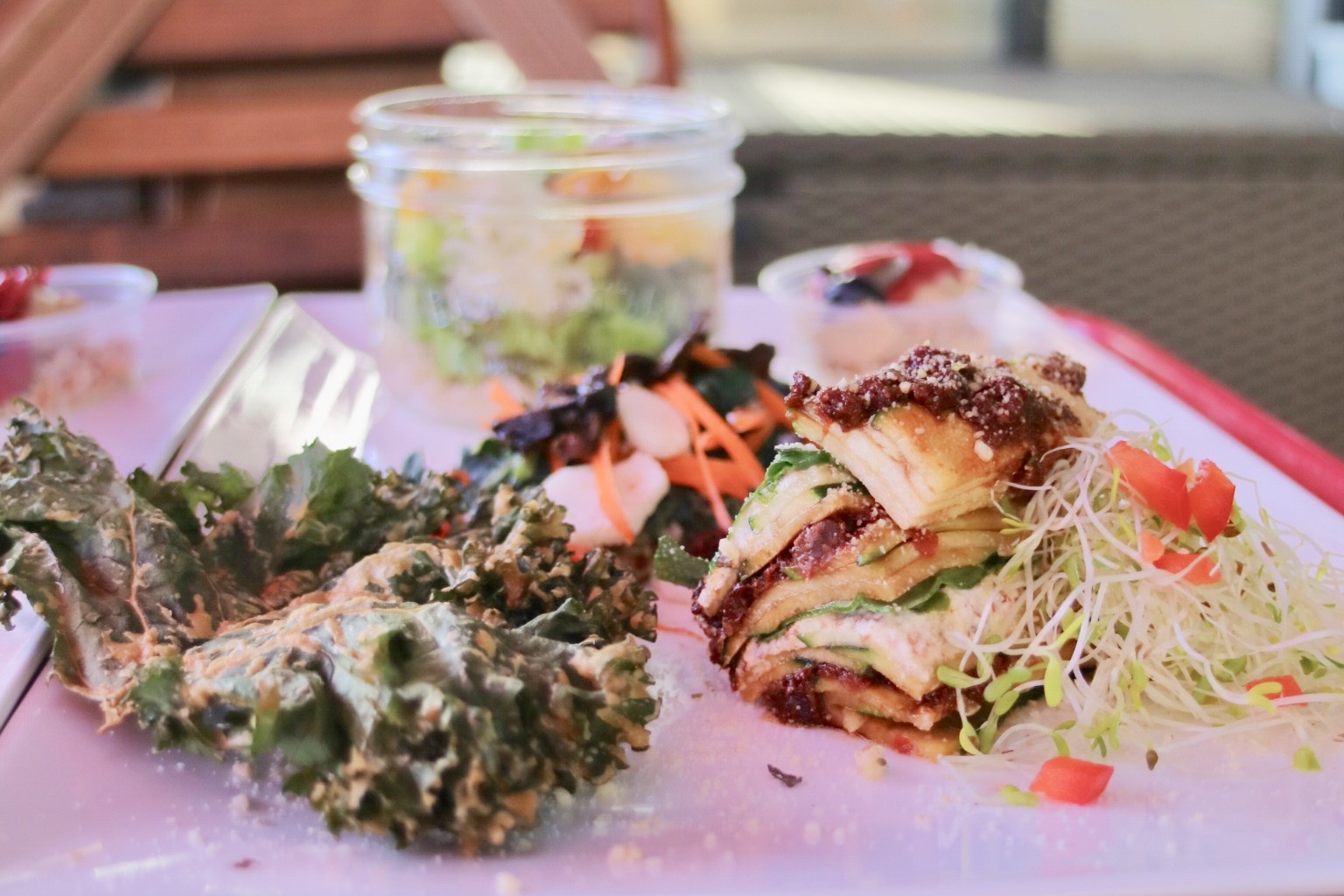 Cafe by Tao
210-150 Esplanade W, North Vancouver, BC V7M 1A3
(604) 971-5108 or taoorganics.com 
Coconama was one of the favourite spots of Tasting Plates Noth Van over the years and they are back again this year. Their concept is simple: combining the finest chocolate, the best ingredients, and a creative fusion of global flavours, the produce fresh handmade chocolate creations that are indulgence at its purest.
When we arrived, the owners and chocolatiers, Takanori Chiwata and Kayoko Hamamoto welcomed us and showed us how they have found the best quality raw chocolate in the world and incorporated unique flavours, from lush exotic fruit to fragrant spices, rich liquors, fine coffees and teas, and unique Japanese ingredients. Their best seller flavours include Milk Tea, Salted Caramel, Matcha, and Mango, along with unique flavours such as Sake and Salmon & Cream Cheese.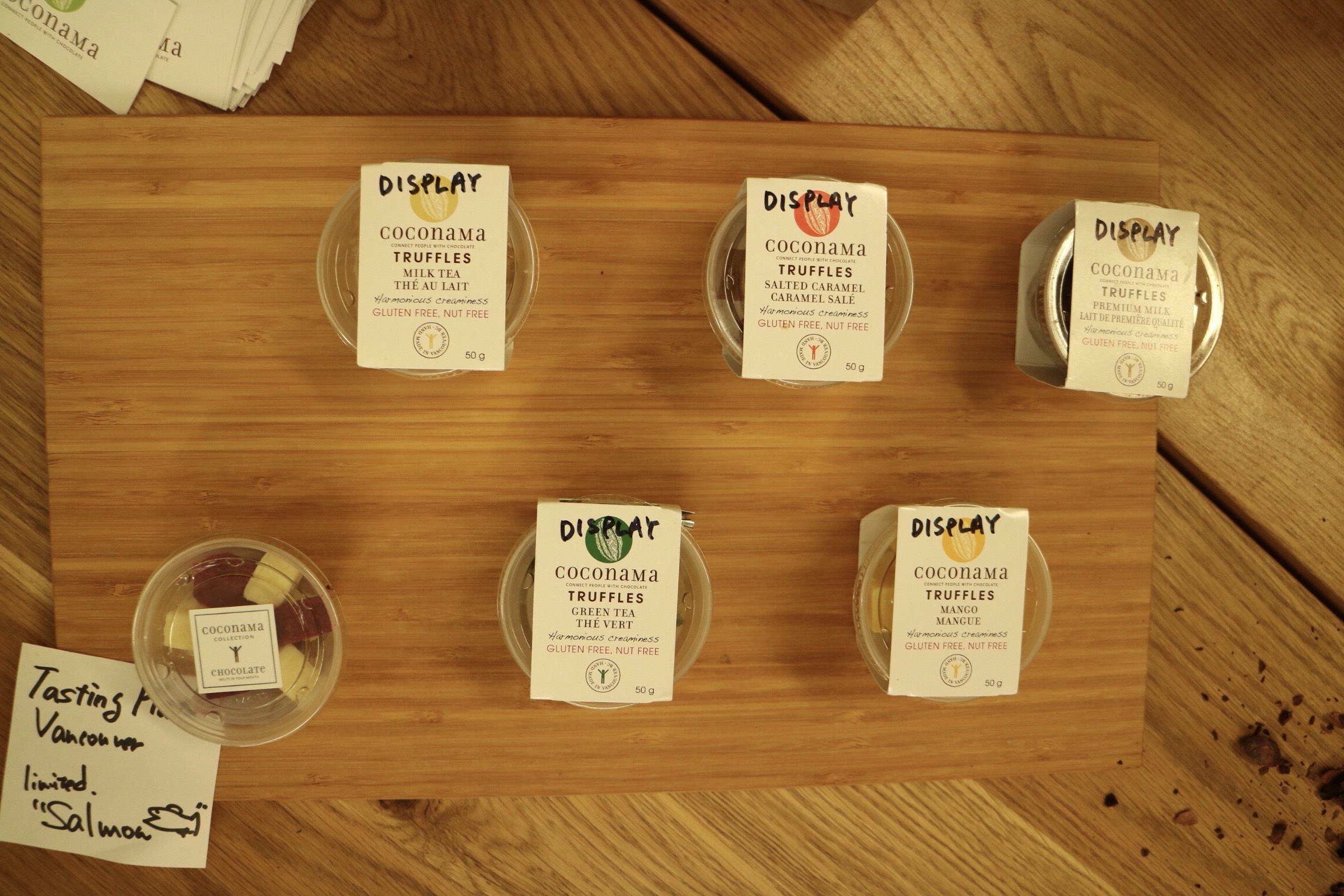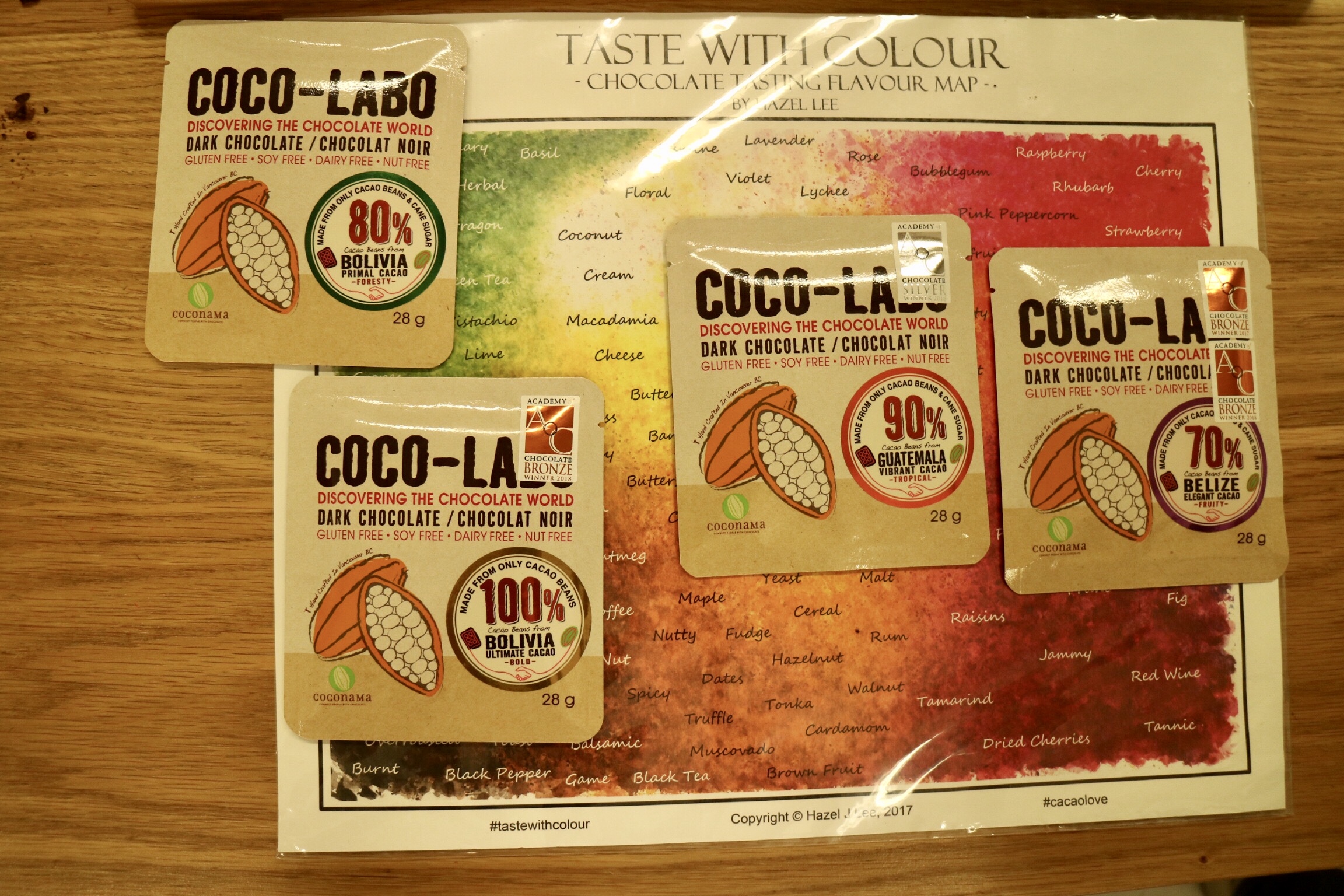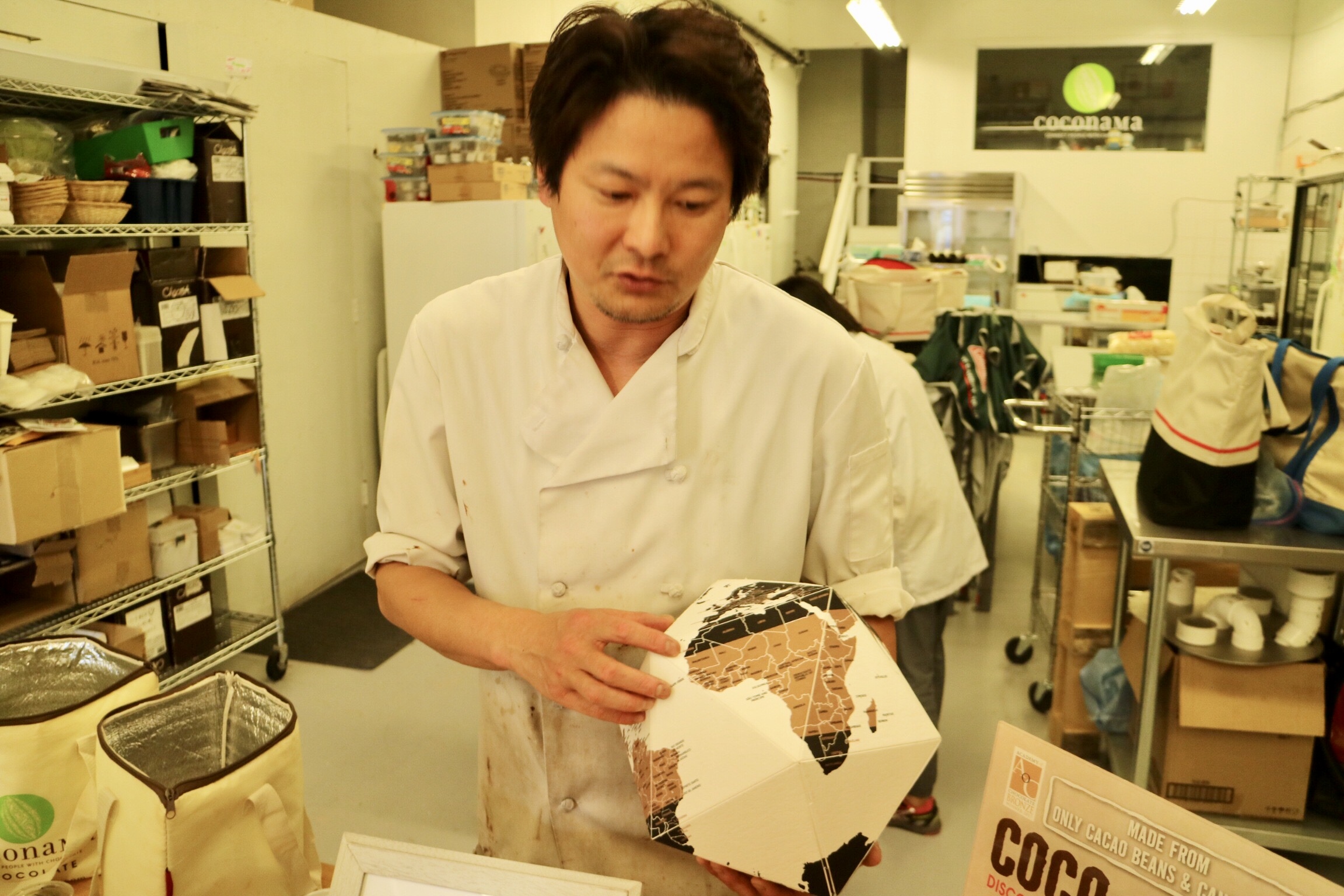 Coconama Chocolate
264 1st St E, North Vancouver, BC V7L 1B3
(604) 770-1200  or coconama.com
I visited Alberello for the Pizza Challenge and was glad they were on the foodie map today.  They offered 2 of their signature pizzas today: the Verde Noce, loaded with pesto, walnut, roasted peppers, oyster mushroom in garlic oil, caramelized onion, mozzarella, fresh goat cheese and basil, a take on the famous Milano flavours, and the Salsiccia, loaded with tomato, home-made fennel sausage, mozzarella, caramelized onion, and roasted red peppers. The walnut in the Verde Noce was brilliant and satisfying a texture guy like me. And the home-made sausage was another highlight for me. We also tried their Home-Made Meatballs in a tomato sauce, which was quite comforting as well.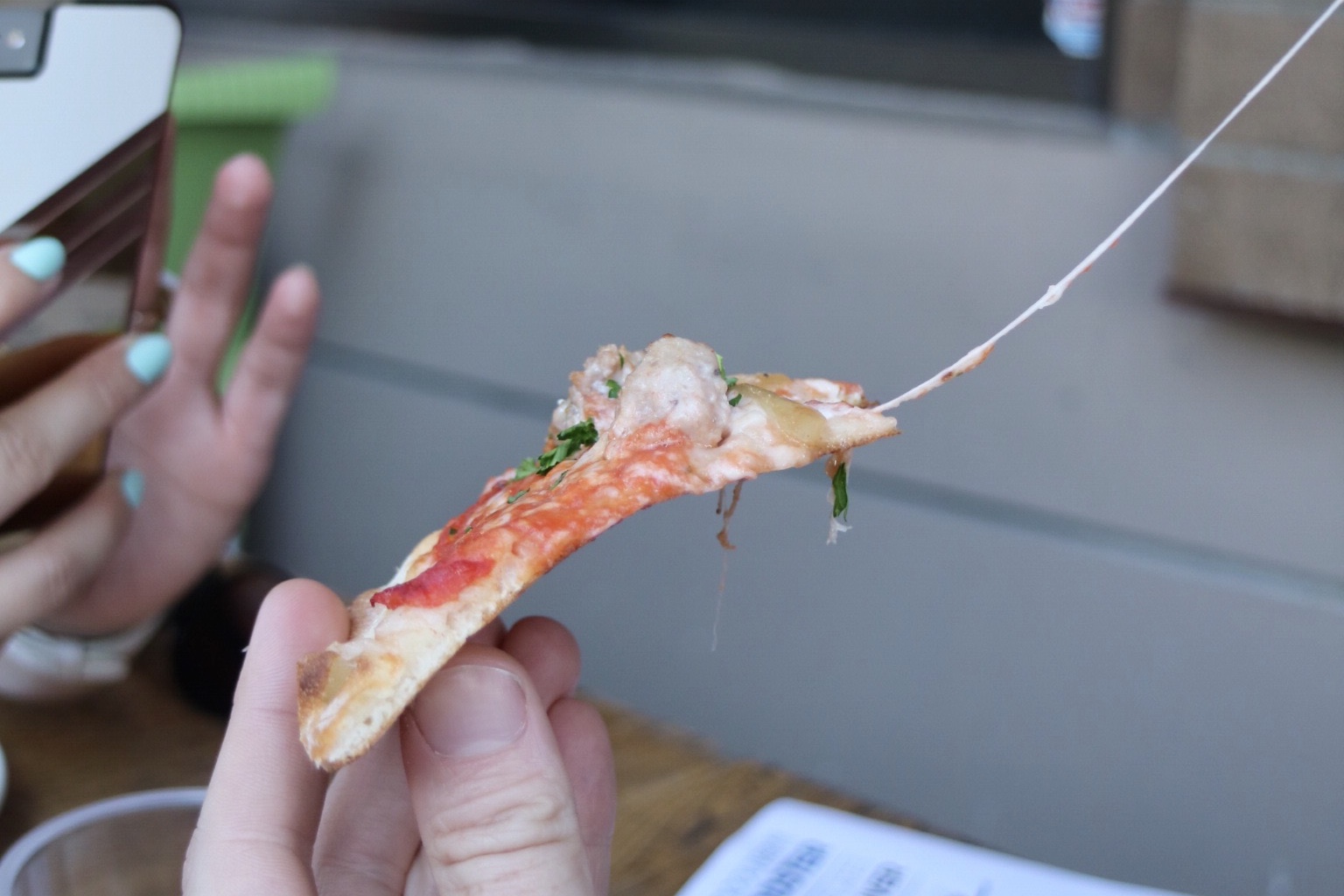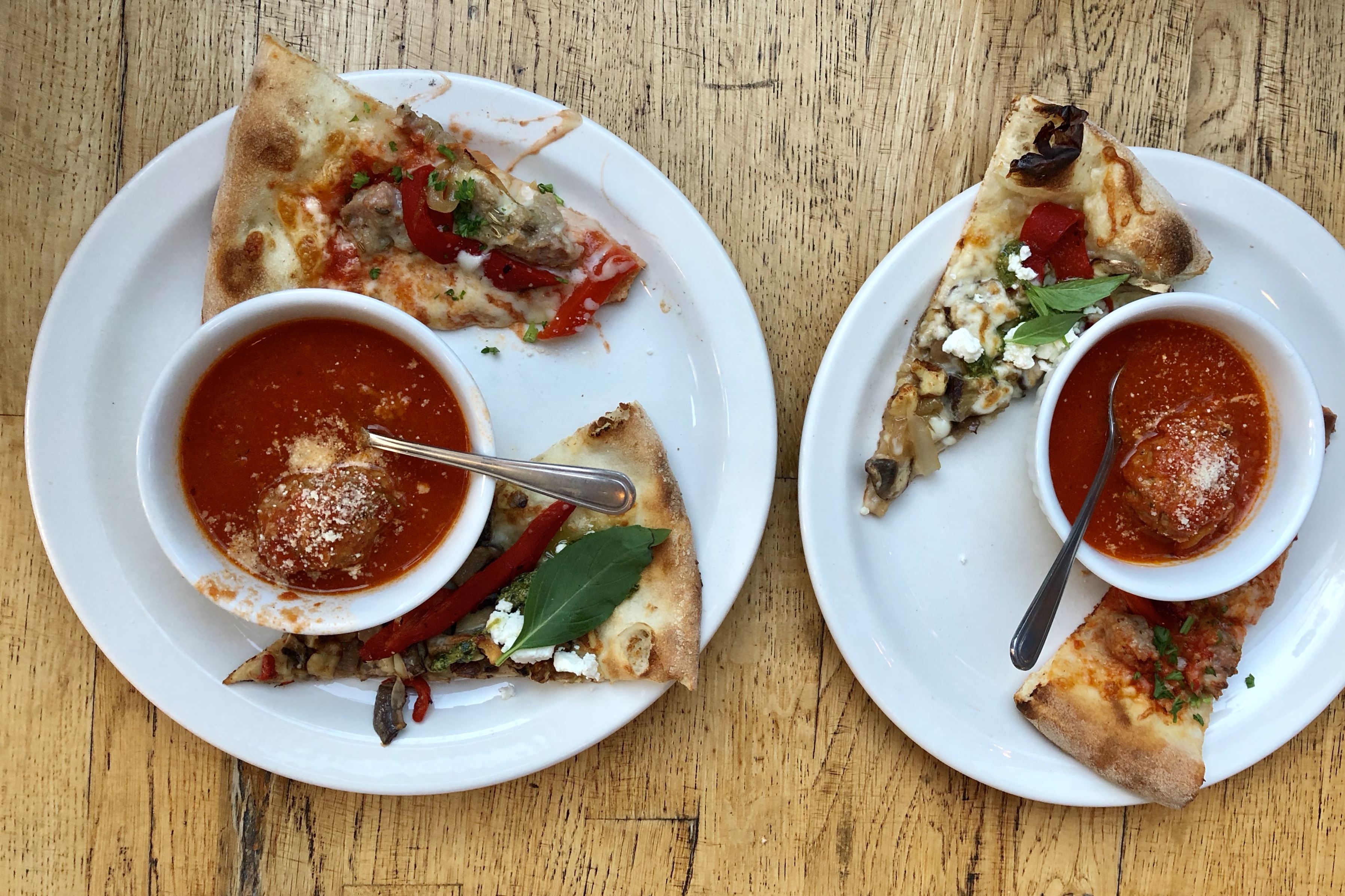 Alberello Pizzeria
115 15th St W, North Vancouver, BC V7M 1R7
(604) 770-4484 or alberellopizzeria.com
Our last stop put a sweet end to our tasting adventure. We found ourselves at Welcome Parlour Ice Cream, the neighbourhood favourite. The ice cream parlour teamed up with Bad Dog Bread, using their delicious cinnamon buns to present us a Cinnamon Bun Ice Cream Sandwich, which is quite ingenious. There was a gooeyness of the cinnamon bun that works perfectly well the creaminess of ice cream. The level of sweetness was just perfect too.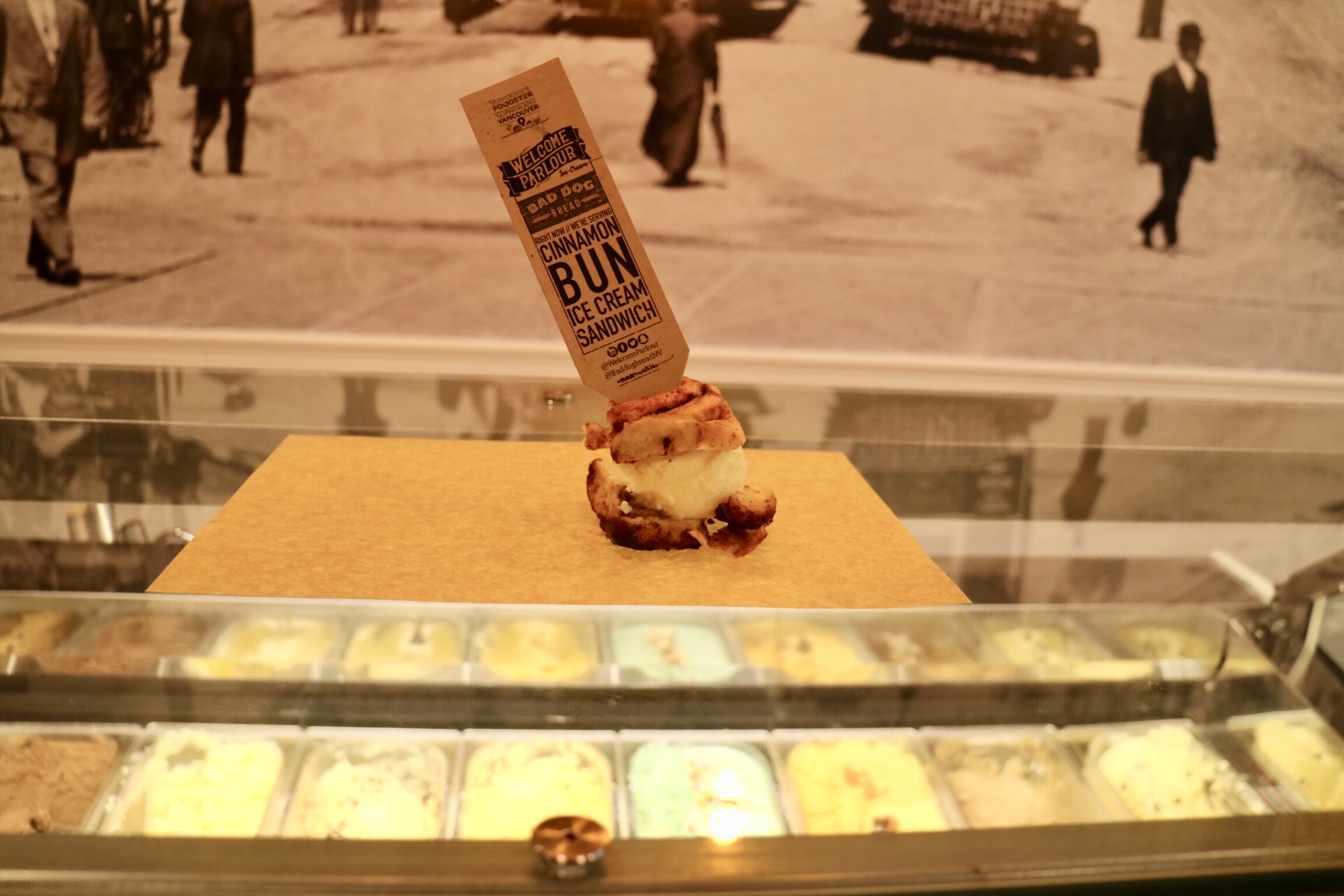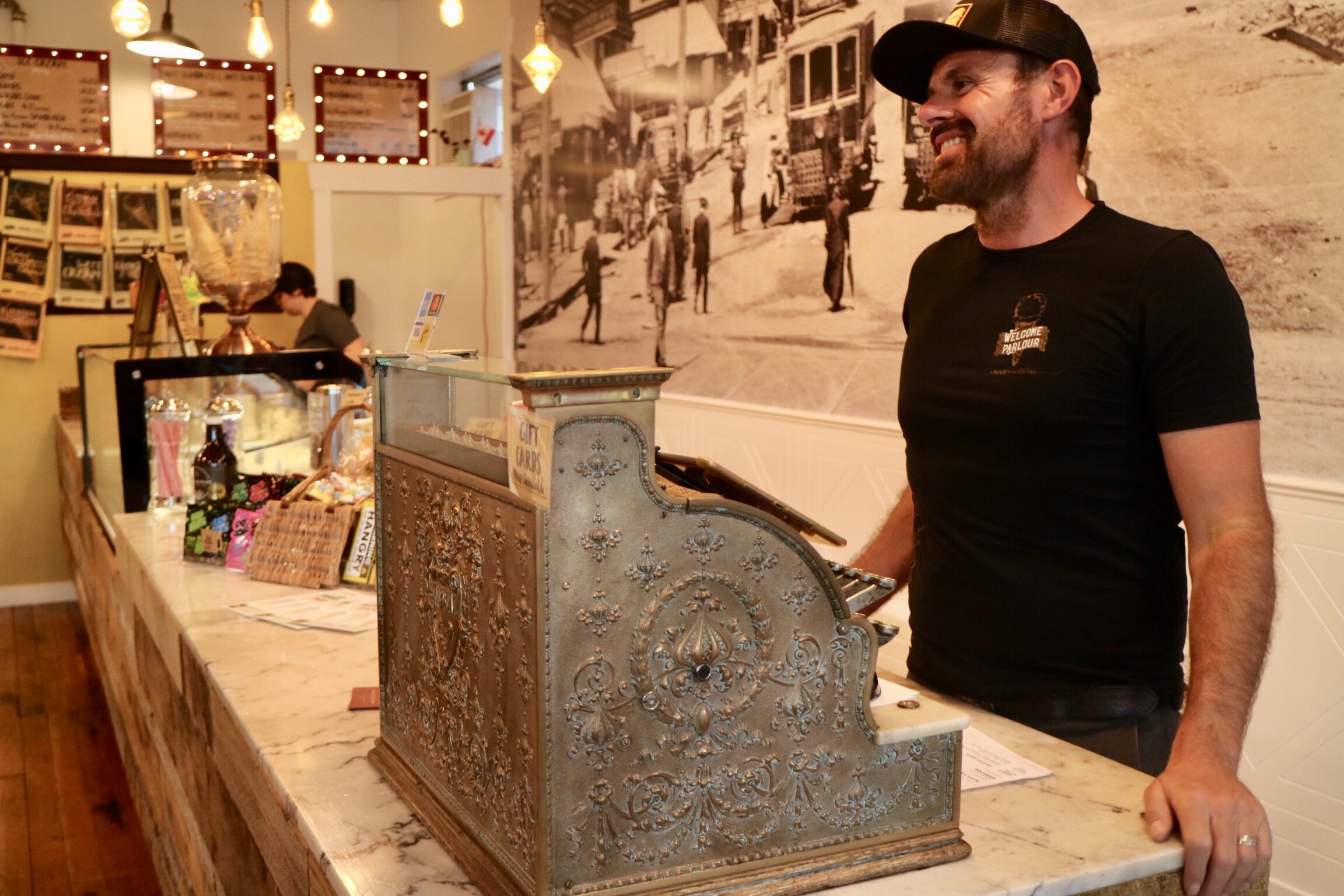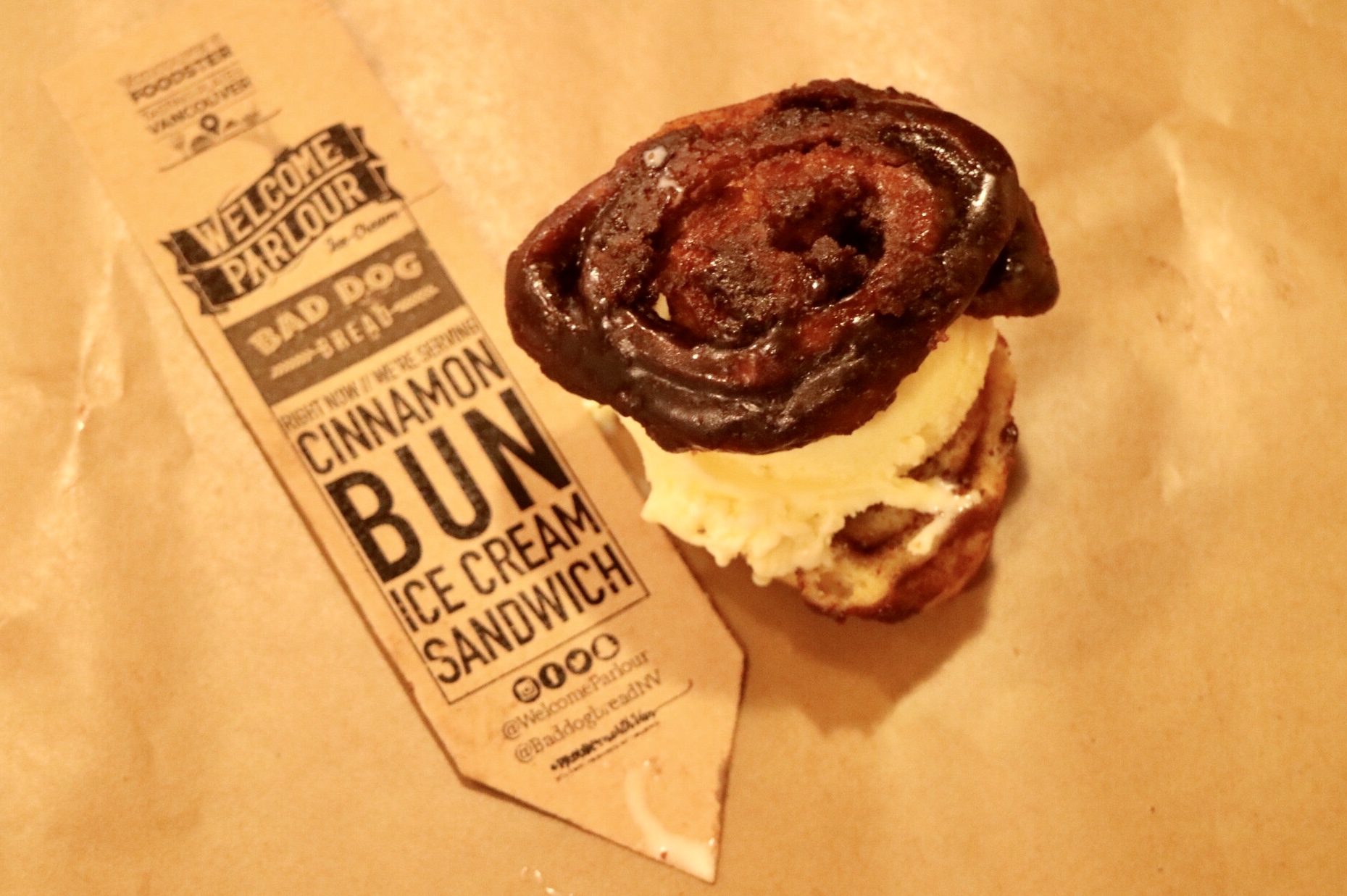 Welcome Parlour Ice Cream
277 8th St E, North Vancouver, BC V7L 1Y9
(604) 408-7481 or welcomeparlour.com 
The next Tasting Plates event is:
Tasting Plates Commercial Drive on August 22.
Also, check out Vancouver Foodster's Poke Challenge and Iced Tea Challenge!