I have just realised "Burnaby Heights" and "Vancouver Heights" both refer to the same area, although Vancouver Heights is the more common term.  However since this prestigious residential neighbourhood is not in Vancouver, but in North Burnaby, bounded by Boundary Rd, Gamma Ave and Hastings St, with the north edge facing the Burrard Inlet and the North Shore mountains, the term "Burnaby Heights" sounds more accurate for its location.
Or, we can just all call it "The Heights".
Back then when I first moved to Vancouver almost 20 years ago, all I know about the Height was the enormous pasta dishes at Anton's or the cheap movie dates at Dolphin Theatre.  As Dolphin was no longer around and Anton's has been somewhat reduced to a neighbourhood icon from a much bigger one back then, I was excited and ready to rediscover the area when I was invited to another adventure of Vancouver Foodster's Tasting Plates Series – Tasting Plates Burnaby Heights.
There are 6 stops on our route of this tasty tour, including:
Caffe Artigiano
Romana
Gray Olive
Glenburn Soda Fountain
Broken Rice
Fortuna Bakery
We started at Caffe Artigiano,where we were offered different choices of coffee beverages such as Americano and Latte. I enjoyed my lattes and got the caffeine boost needed for the 3-hour food adventure. We also tried a variety of sandwiches and baked goods.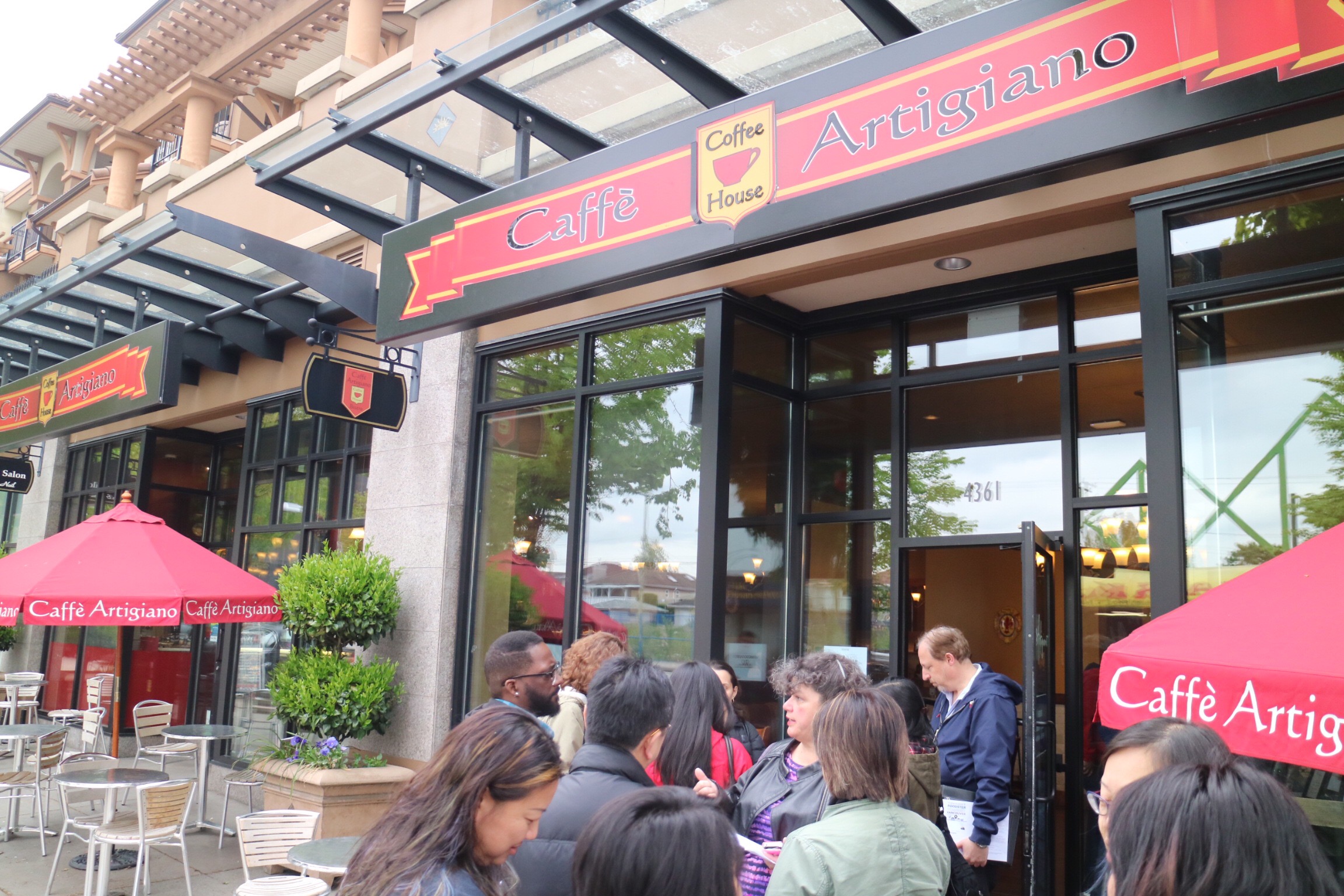 My favourite was the croissant sandwich stuffed with sweet baby shrimp and thinly sliced cucumber, dressed in a light cream sauce – delicate and elegant.
Romana is a local Greek restaurant in the neighbourhood with a bit of a history. Being on the east end of our tasting map, we ventured here on foot and it took us about 10 minutes from Artigiano.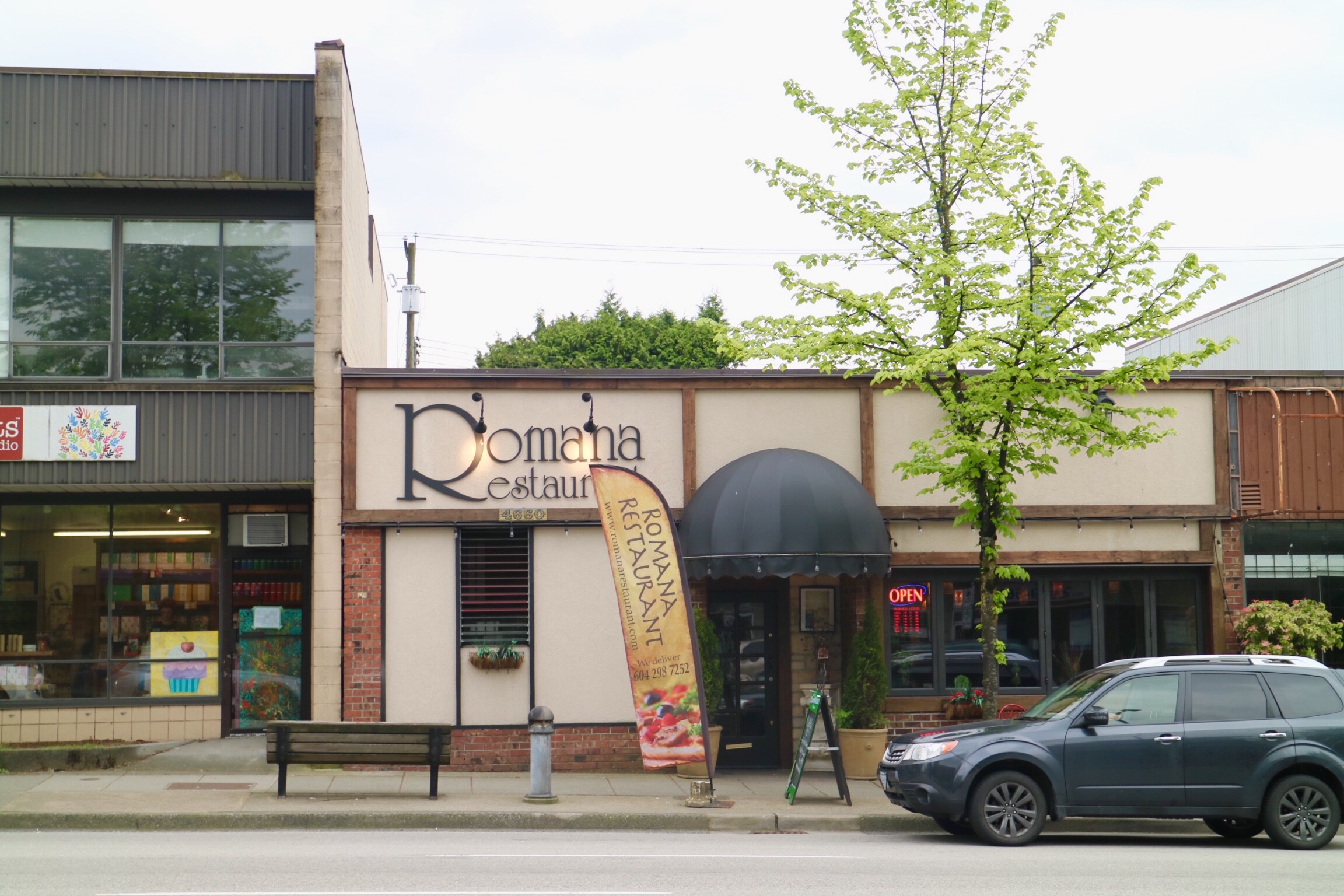 It sounds like they were putting a great variety of foods on the tasting plate at Romana, including the Kalamari, Humus, Chicken Souvlaki, Spanakopita , Pizza, Meat Penne and Pork Schnitzel. Although there were a few tasty bites that woke up my taste buds, especially the chicken souvlaki and kalamri, each serving of the dishes was very small.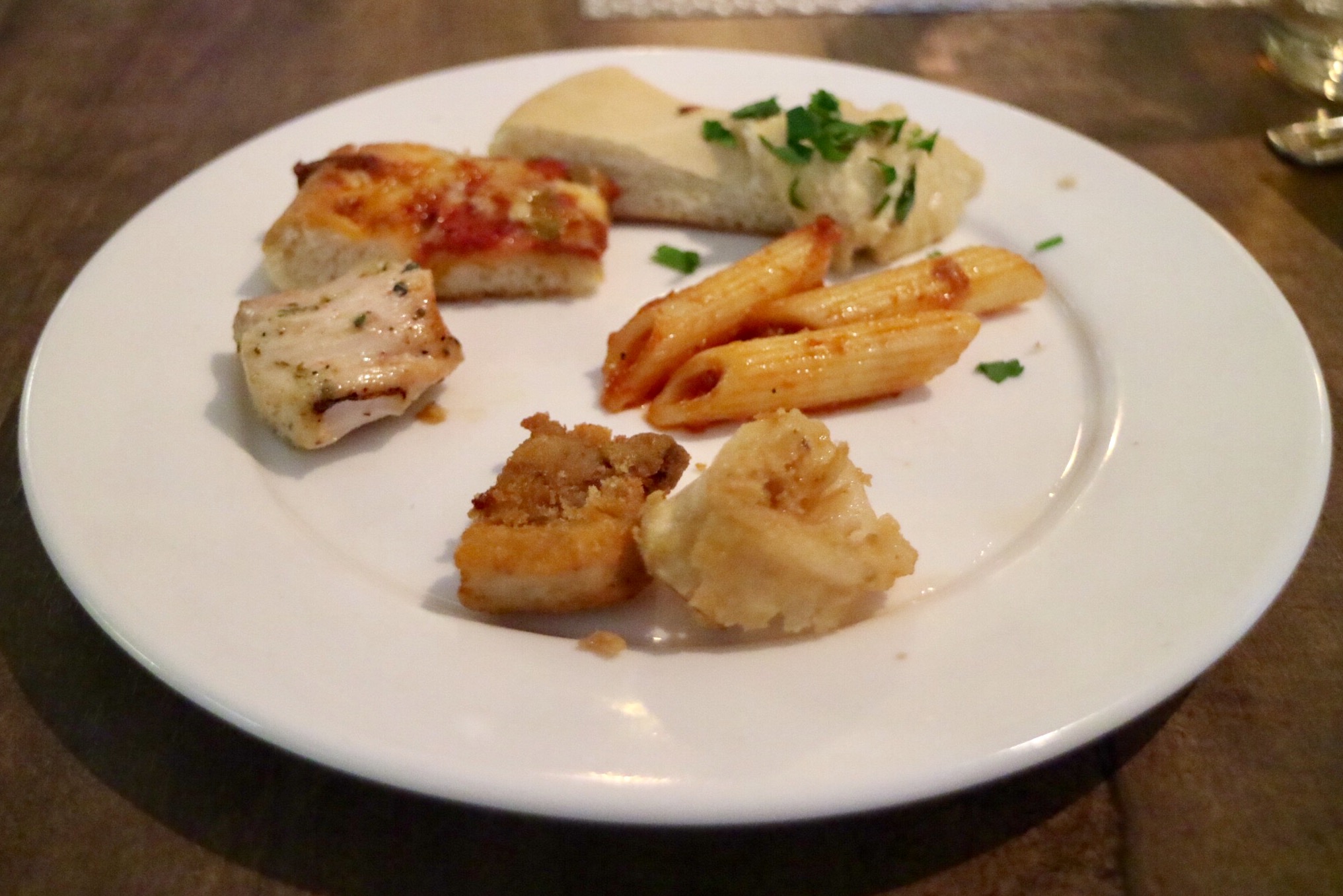 The tasting plate was quite impressive at The Gray Olive Cafeteria, and we tried the following:
A Salad of Curry Roasted Cauliflower, Sweet Potato, Yam, Red Onion, Dried Fruit, Peas, Lime Cilantro Dressing
G.O. Potatoes with Smoked Shallot Aioli
Reuben Sliders House-made Corned Beef, Caramelized Onion, Sauerkraut, Swiss Cheese, Russian Dressing
Iced Lemon Tea
I loved the house made corned beef in the Reuben, as it was succulent and flavouful, as well as the crispy potatoes. The flavours on the salad were great, but they could have used one or two softer ingredients for some contrast as almost can i buy xanax over the counter everything was pretty crunchy in it.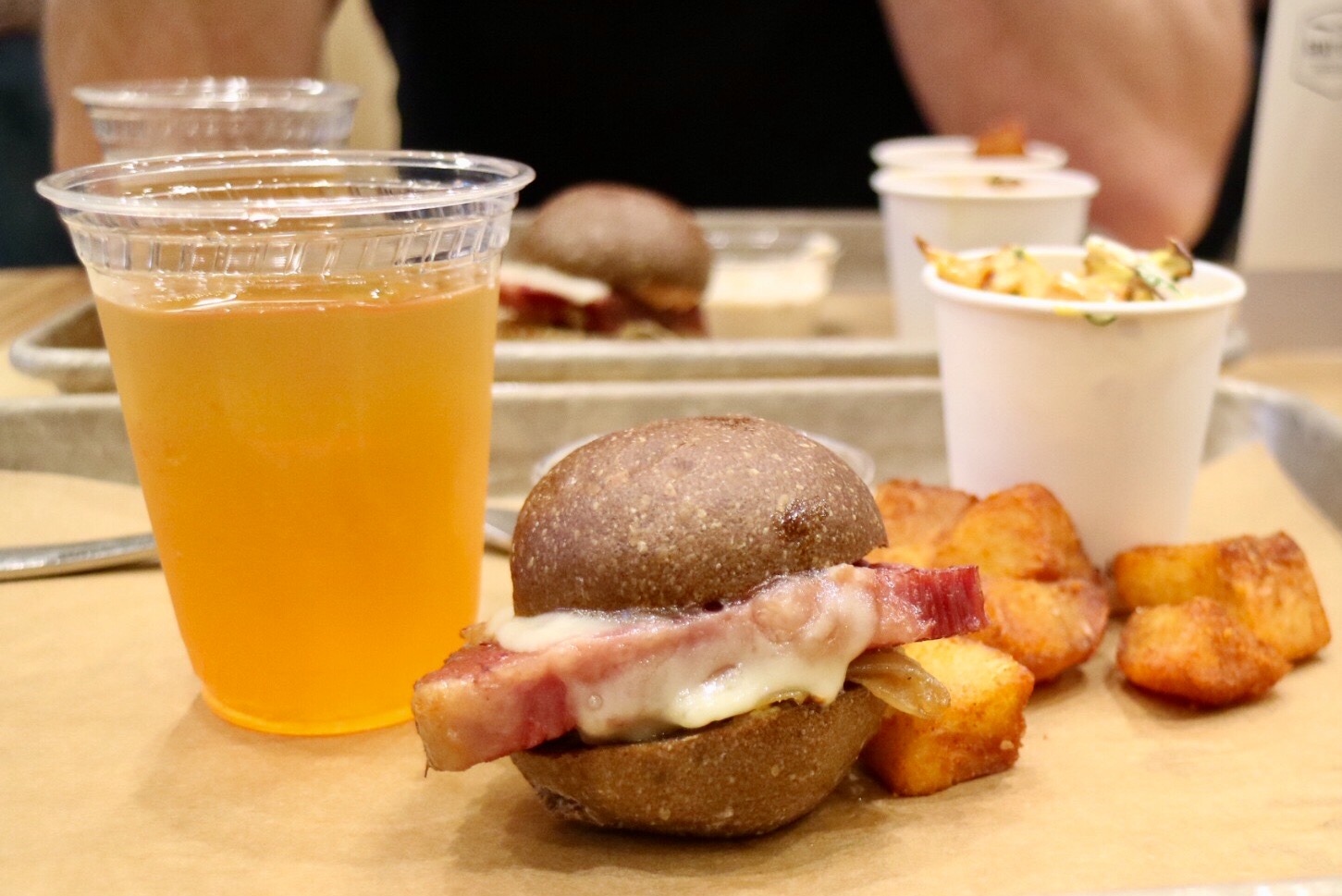 I also like the tasteful design of the cafeteria with high ceilings and bright space. The dining area is long and narrow, with European cafe style decor and furnishing.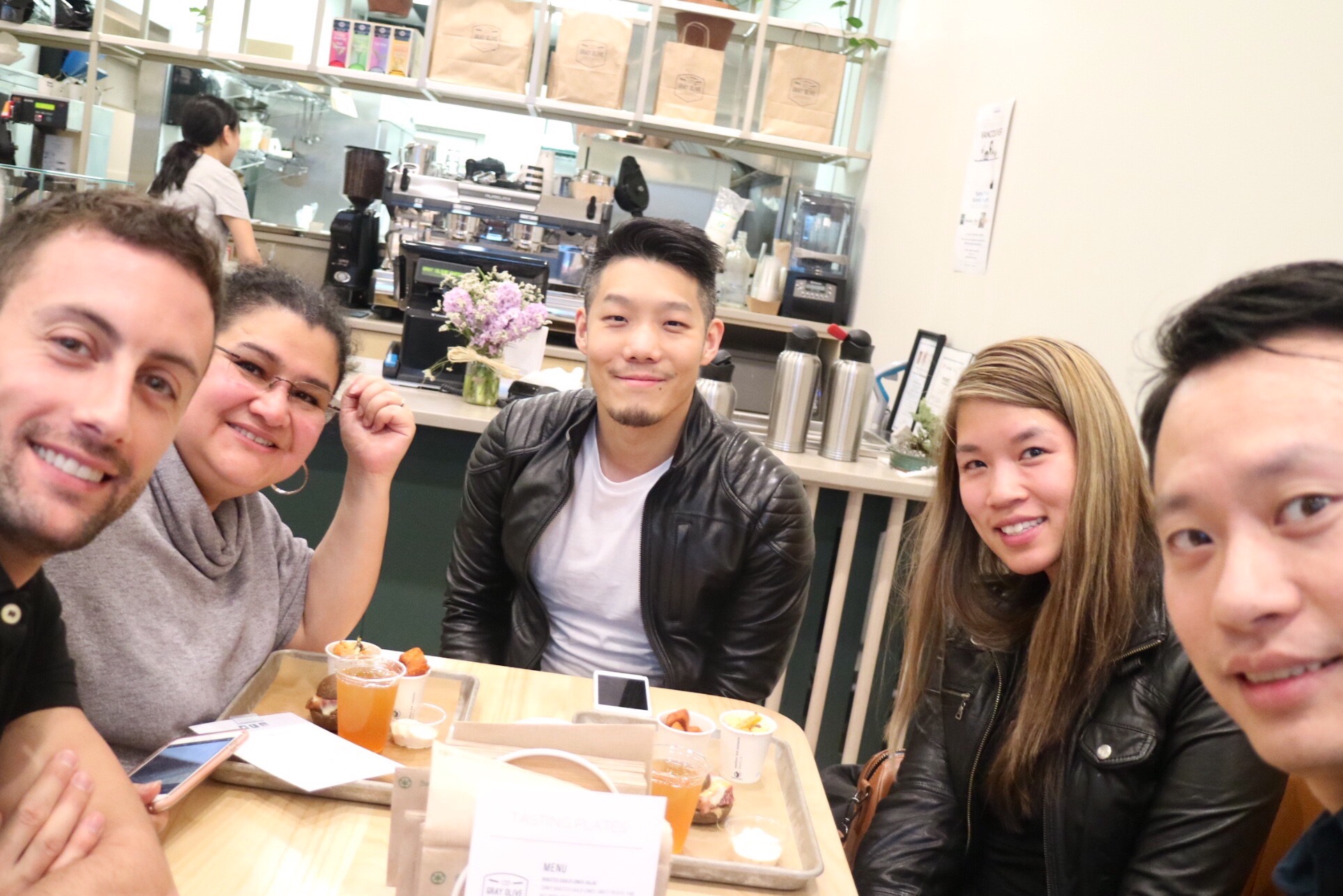 We had some sweet treats at Glenburn Soda Fountain & Confectionery, where we felt like sitting at a brand-new 70's diner with everything shiny and spotless.  Hand-made dessert and ice cream treats are their specialities, and candies and soda are just the sweet cherries on top.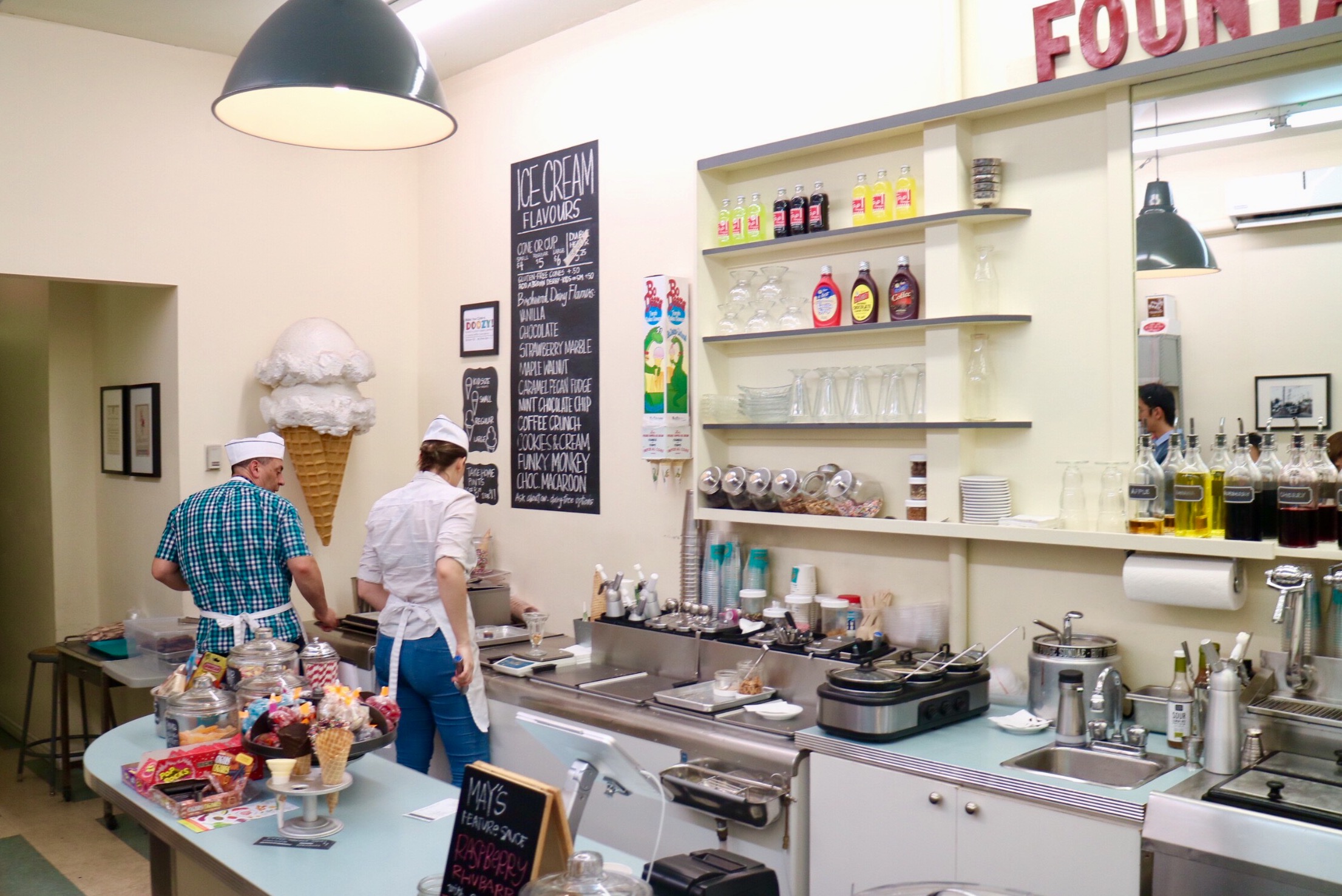 Here we tried a Lemon Basil Freeze (dairy free and gluten free), featuring a lemon basil sorbet blended with house-made lemon soda, and a Chocolate Macaroon Brownie Sundae (gluten free), made of chocolate macaroon ice cream on top of a house-made chocolate fudge brownie,  topped with toasted coconut and whipped cream. The 2 creations were complementing each other perfectly.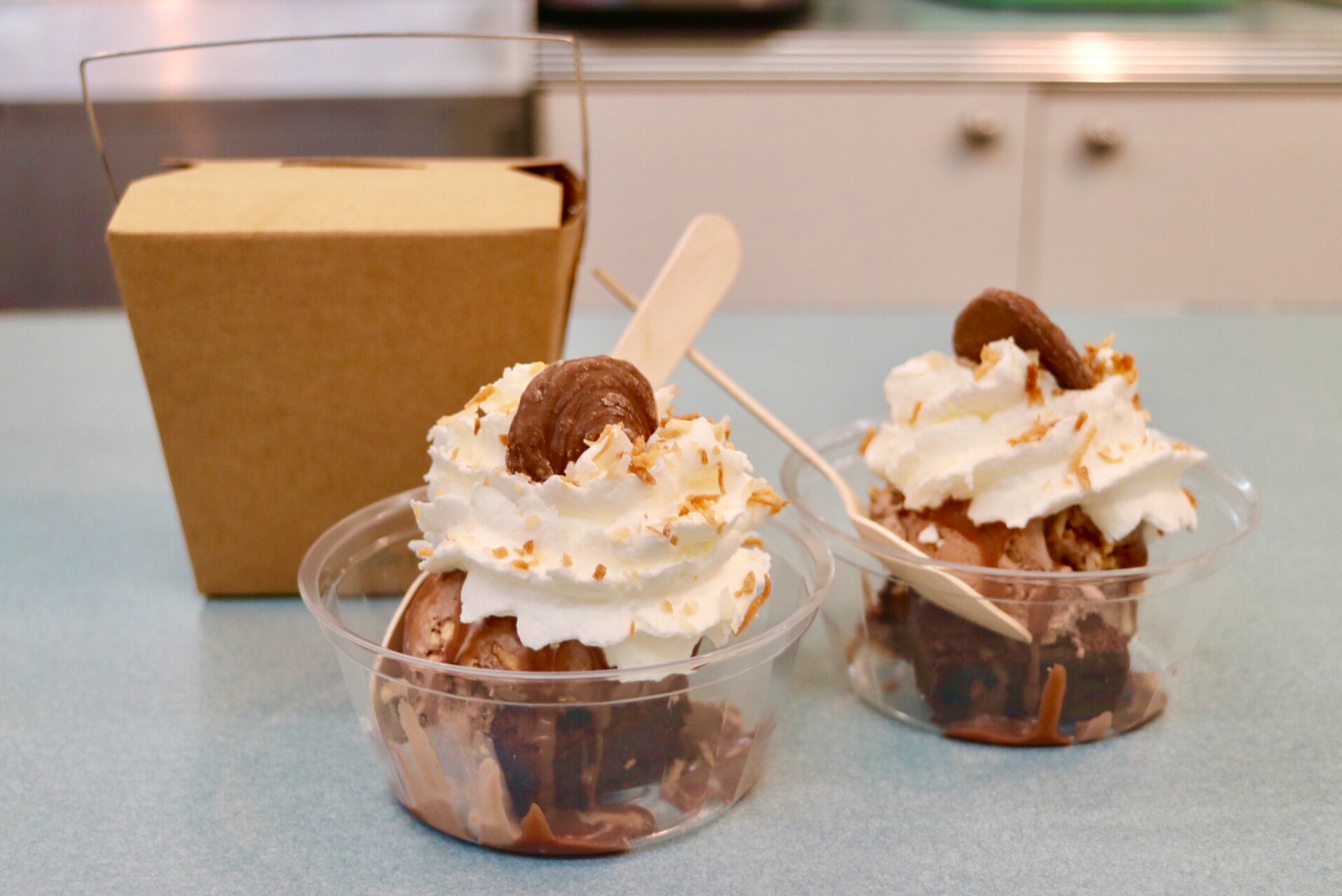 There was also a little to-go box for everyone at Glenburn, in which we found Carmelita Bars, Almond Cornmeal bars & Butterscotch Confetti Bars.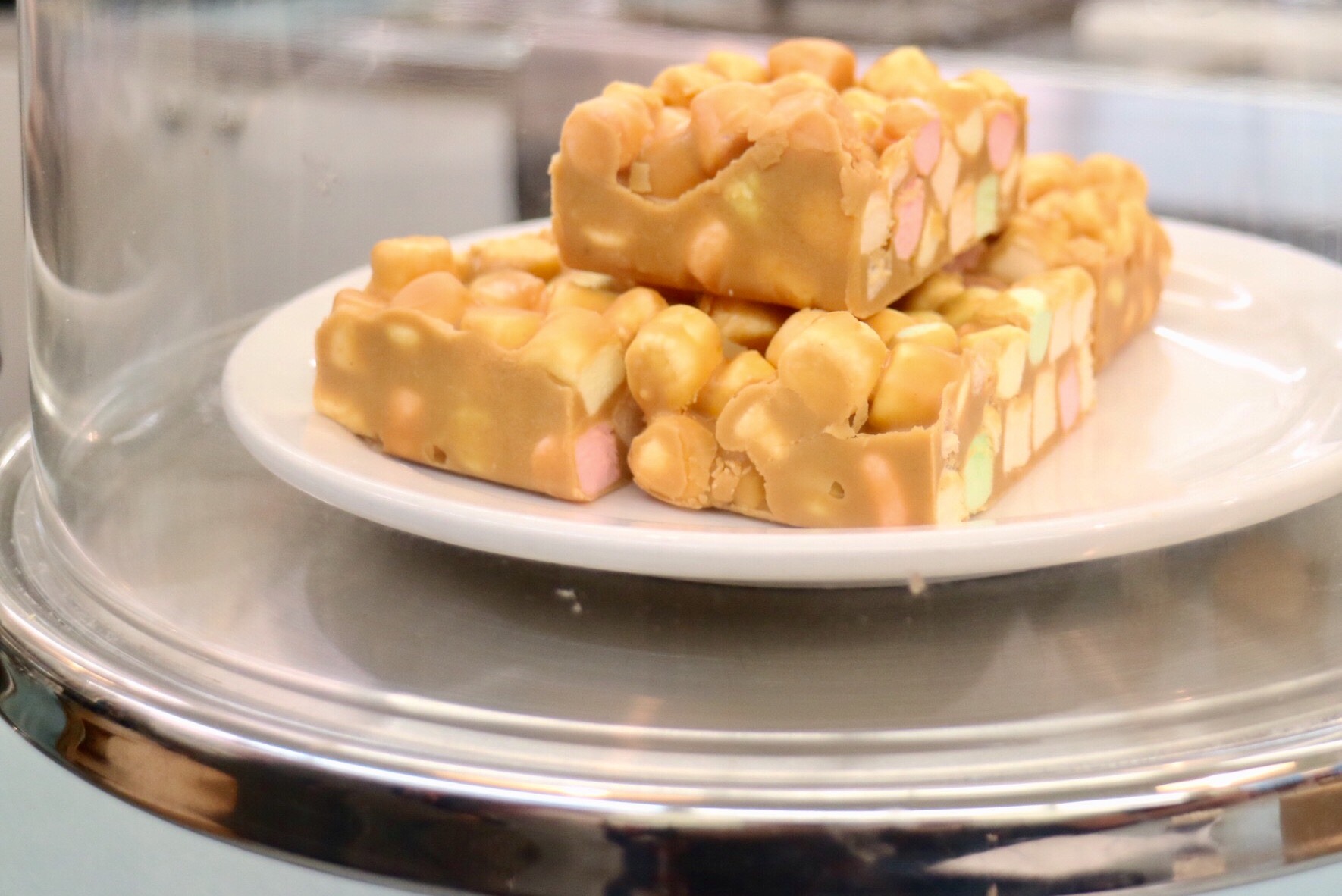 Next stop, we were taken to tasty trip to Vietnam at Broken Rice, where they served us the Prawn Mango Salad, a refreshing combination of  green mango, shrimp, carrot, daikon, jicama, herbs, caramelized onions and crushed peanuts, finished with a citron vinaigrette, the Duck Confit Slider, a steamed bao sandwich stuffed with duck confit, pickled carrots, daikon, cucumbers, onions and cilantro, bound together with a ginger hoisin sauce, and finally the Can Tho Satay Noodle, featuring beef and rice noodle in a homemade satay soup with peanuts, coconut, lemongrass and sesame, with layers of bold flavours. At this point we were quite full!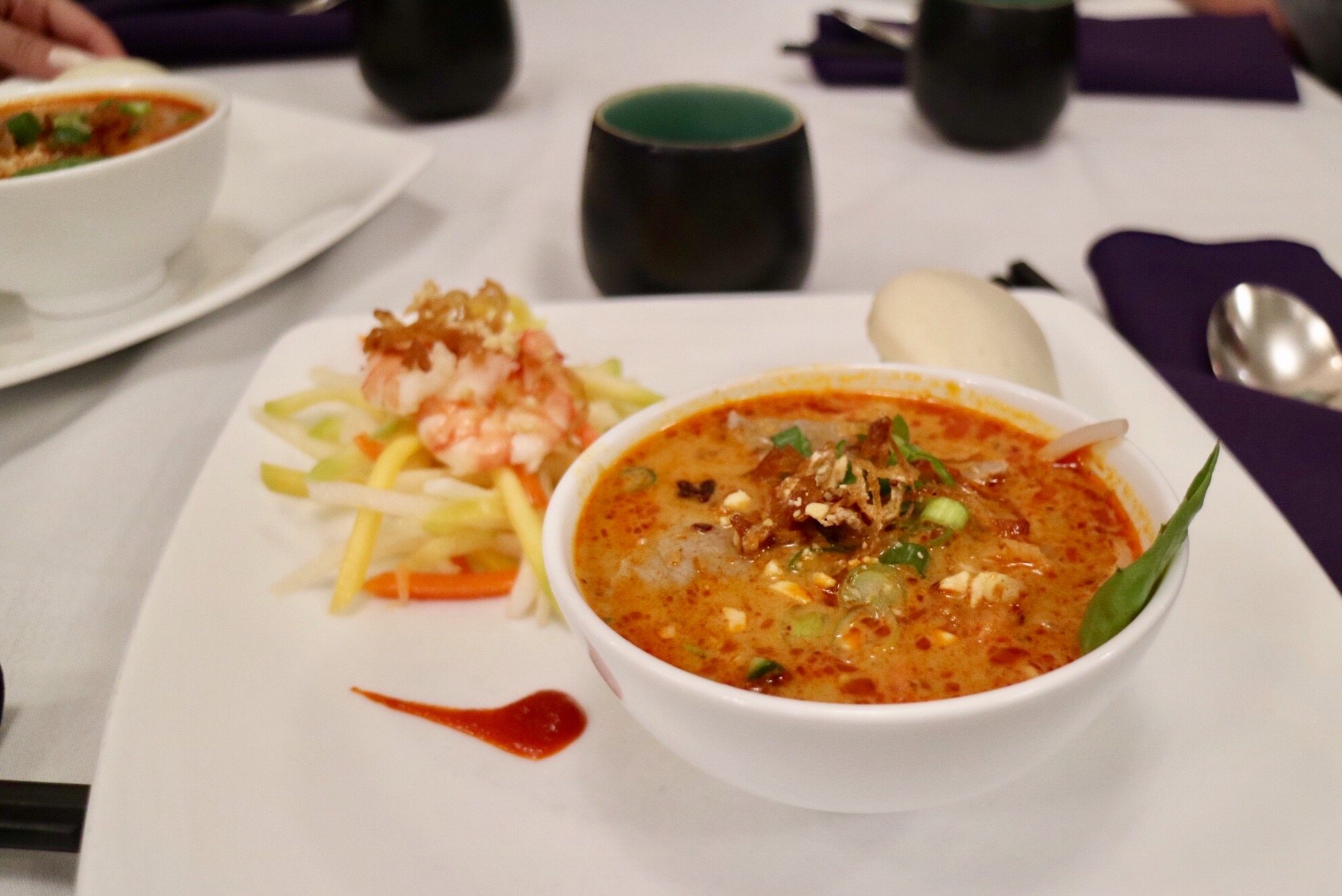 At our final stop, we visited Fortuna Bakery, a family owned Portuguese and European bakery and deli located in the neighbourhood for 35+ years. They offered samples of their freshly baked goods,  pastries, cakes that they specialize in the store, but they also supply European style deli and grocery products to the community. So on the tasting plates we were having
Pastéis de Nata – A traditional Portuguese egg tart pastry
Cake Pops
Mini New York Cheese Cakes
Mini Pastry Puffs = Filled with Hazelnut, Mocha, Or Vanilla Custard
They understood that I was very full, so they put the pastries in a nice little box for me. And when I was having coffee the next morning, they still all tasted heavenly. Now I know where to get authentic Portuguese egg tarts!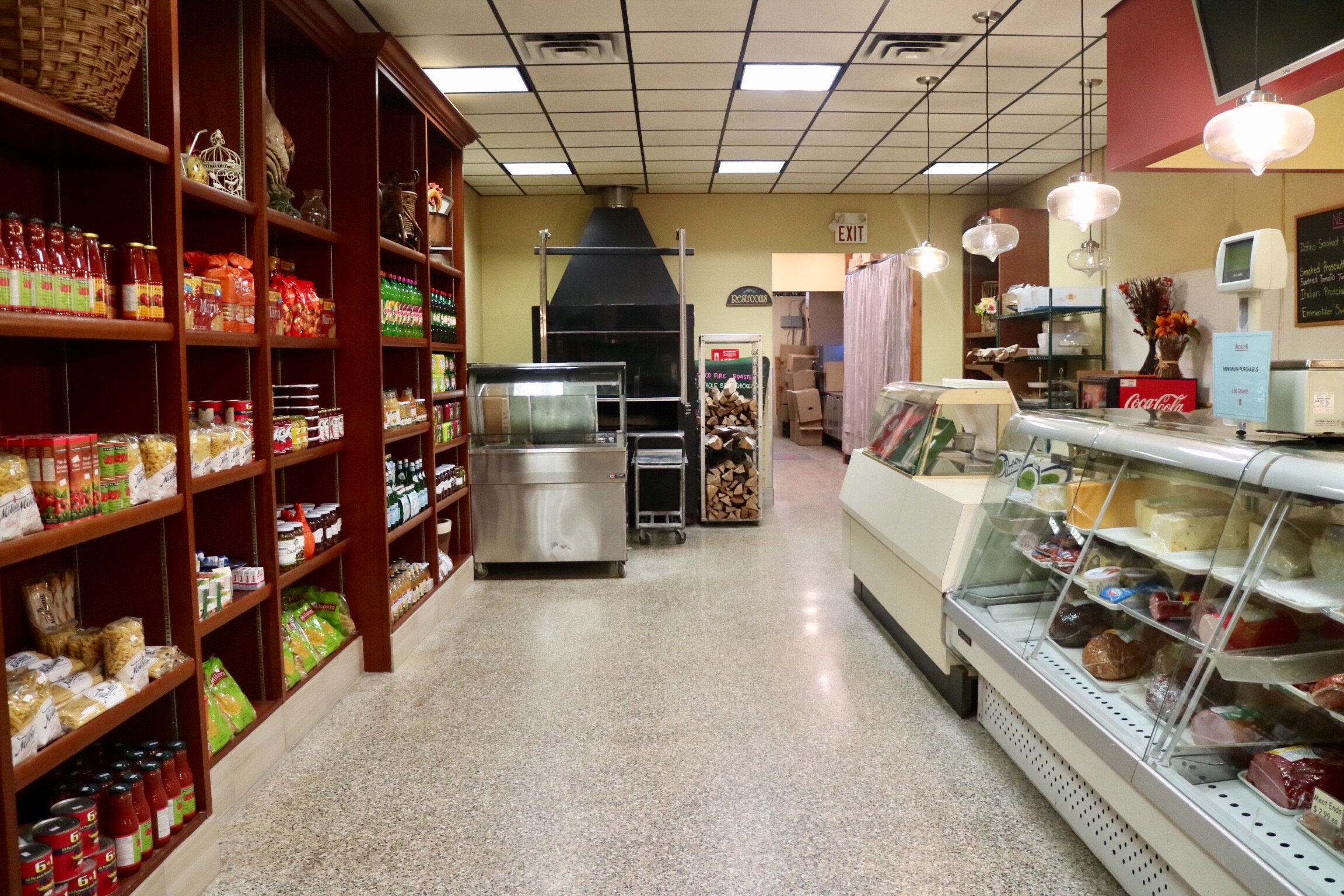 The next Tasting Plates event will be
Recaps of past events: