I was fortunate to attend Food Talks 15, presented by Richard Wolak, founder of Vancouver Foodster and Food Talks  The event featured 5 Speakers who are the forces to reckoned with from Vancouver's food community. It took place at Pacific Restaurant Supply.
According to Richard, he created the Food Talks to educate people in our community about the food that they consume, it is about awareness as much as it is about lifestyle. The Food Talk is also a social gathering which is more than hearing great people talk about their passion, it is also a chance for the community to meet and mingle over delicious appetizers, sip on wine and ask questions from our leading panel of experts.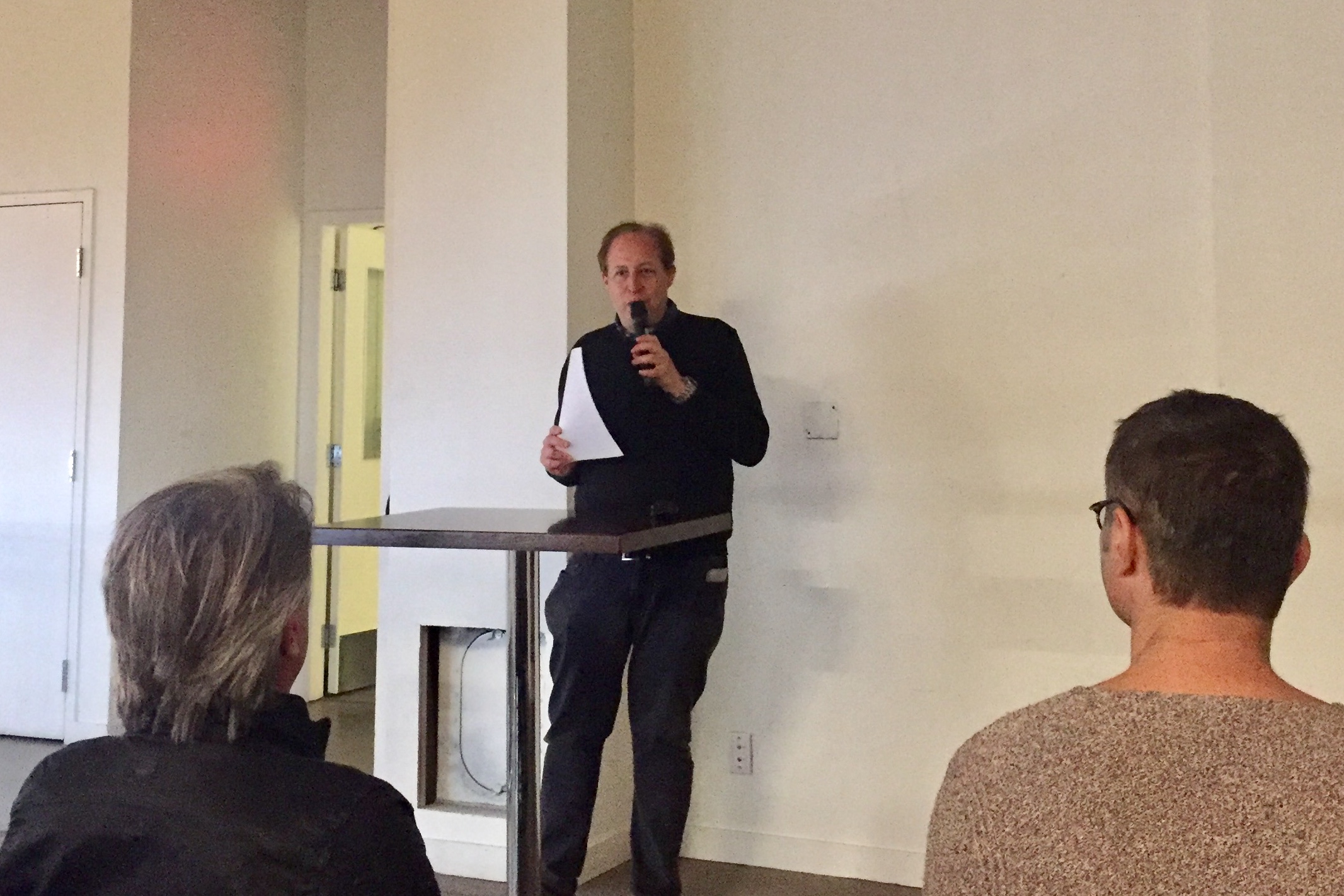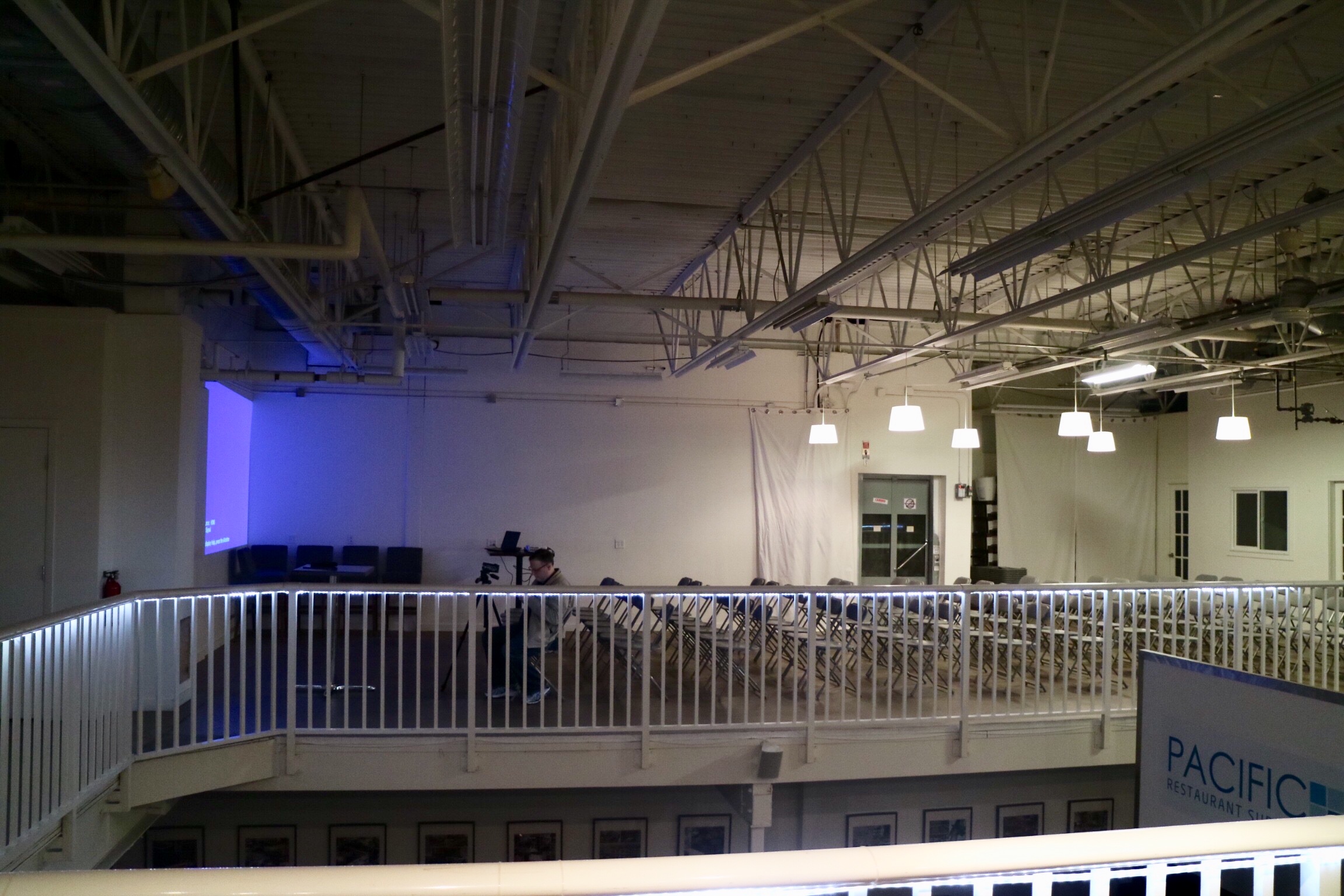 The lineup of the speakers (from left to right):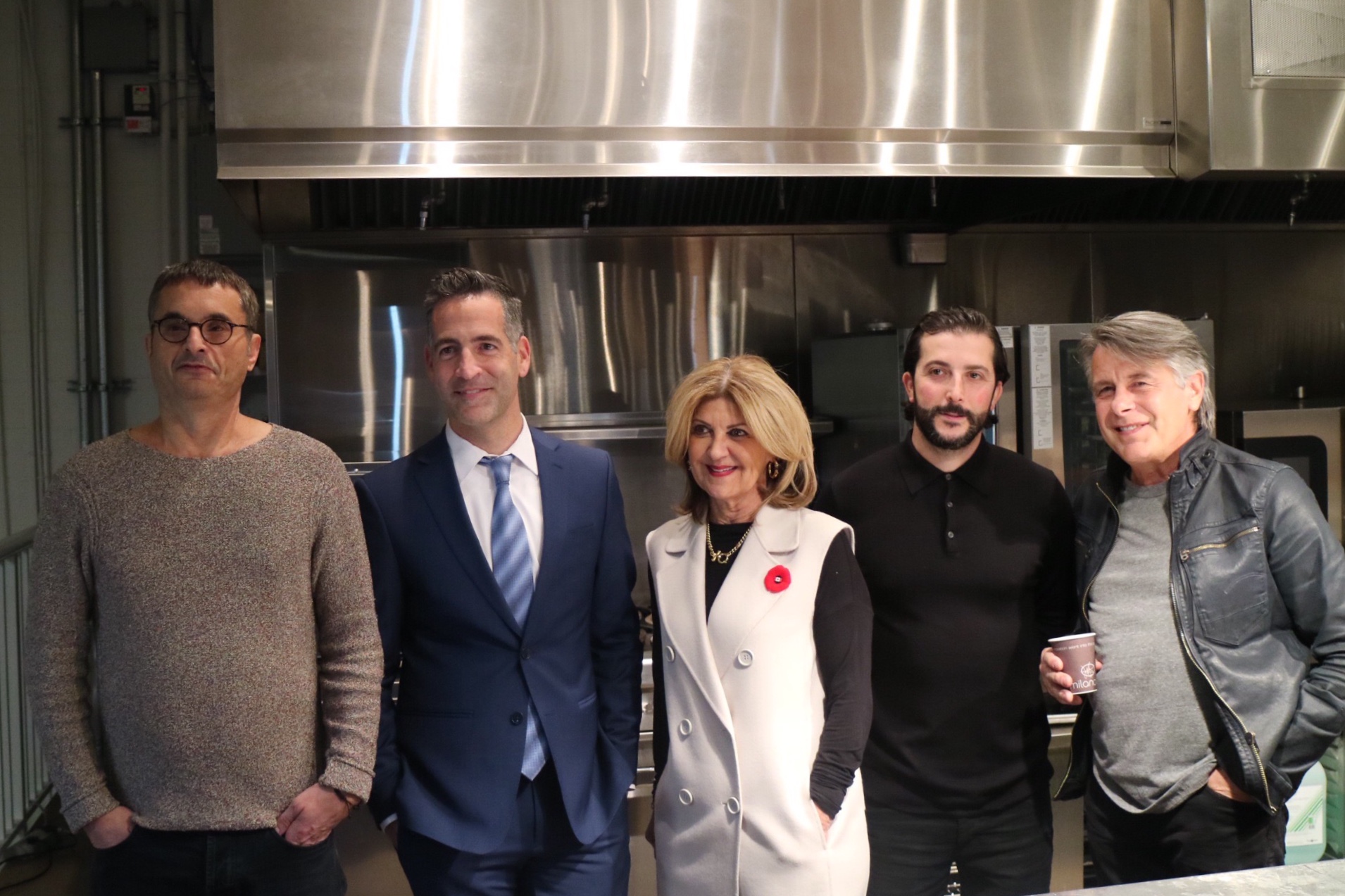 The theme of the event was From Your Roots. Our speakers shared the journeys from their humble past to their present accomplishment with the audience. It was such an eye-opening evening for me to listen to such inspiring stories.
Here is a bit more about the speakers.
Jason Gilron
President
Pacific Restaurant Supply
Jason leads the design and sales division of Pacific. He maintains key relationships with customers and suppliers throughout the industry. Red seal certified, Jason has 12 years of experience in food preparation and brings this wealth of knowledge to Pacific.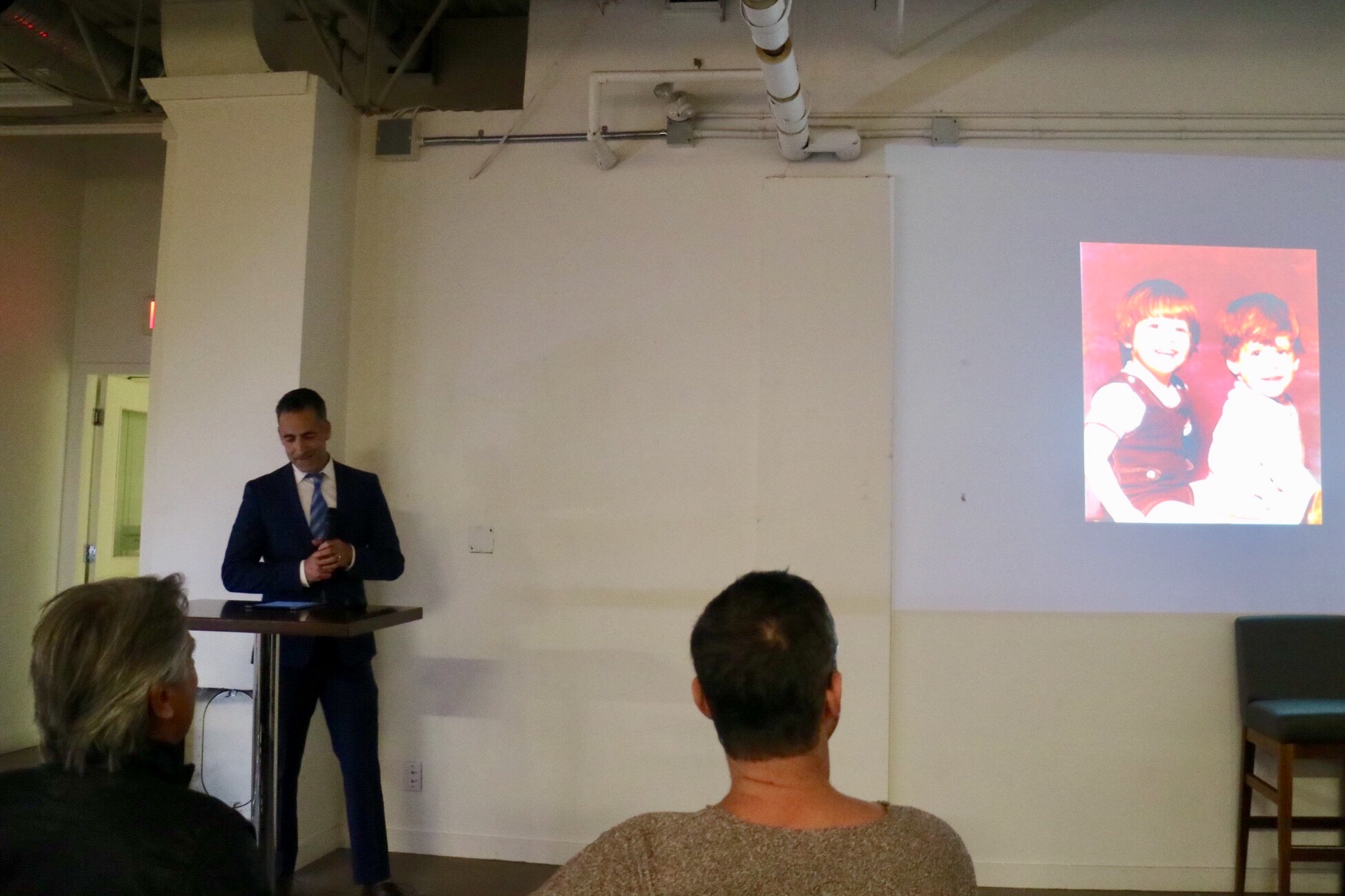 Ian Bruce
Founder
Umaluma Gelato
Ian Bruce is a business executive and entrepreneur of 25 years experience in technology sales and business development.
A foodie with a passion for food excellence, Ian is inspired by food that makes a difference in our lives. Food that is organically grown, ethically sourced and combined in ways that tantalize and seduce one's sensory experience.
His company, Umaluma Ice Cream (an organic, non-dairy gelato retail and wholesale business), has taken these ideal and vision to heart. Focused on creating the ultimate, healthy alternative to the beloved ice cream experience, Umaluma boasts more than 20 original flavours that combine ultra-premium ingredients sourced all over the planet, with an original non-dairy based formula that tastes and feels even creamier than conventional ice cream – Ice Cream Evolved.
Paul Grunberg 
Co-Owner
L'Abattoir and Osteria Savio Volpe

Paul Grunberg, host & restaurateur, is a force of nature in the Vancouver hospitality scene. He brings an intense energy, a keen savoir-faire, and a genuine desire to create a comfortable environment for guests, ensuring an exceptional dining experience for every guest, every time.
Paul started his career living and working at a boutique hotel in Switzerland, and it has been a long journey before he had the opportunities to work at some of Vancouver's top restaurants – Chambar, Market by Jean-Georges at the Shangri-La Hotel, Bao Bei Brasserie and his first co-owned project, L'Abattoir – led Paul to his most recent joint venture Osteria Savio Volpe, one of the city's most popular new spots.
An award-winning public speaker and communicator and a graduate of Canada's notable Hotel and Hospitality program at Camosun College, Paul's strong leadership and uncompromising vision have served to parlay his obsession for food, wine and impeccable service into a reputation for creating remarkable dining experiences where can i buy valium inspired by his own most memorable restaurant adventures at home and abroad.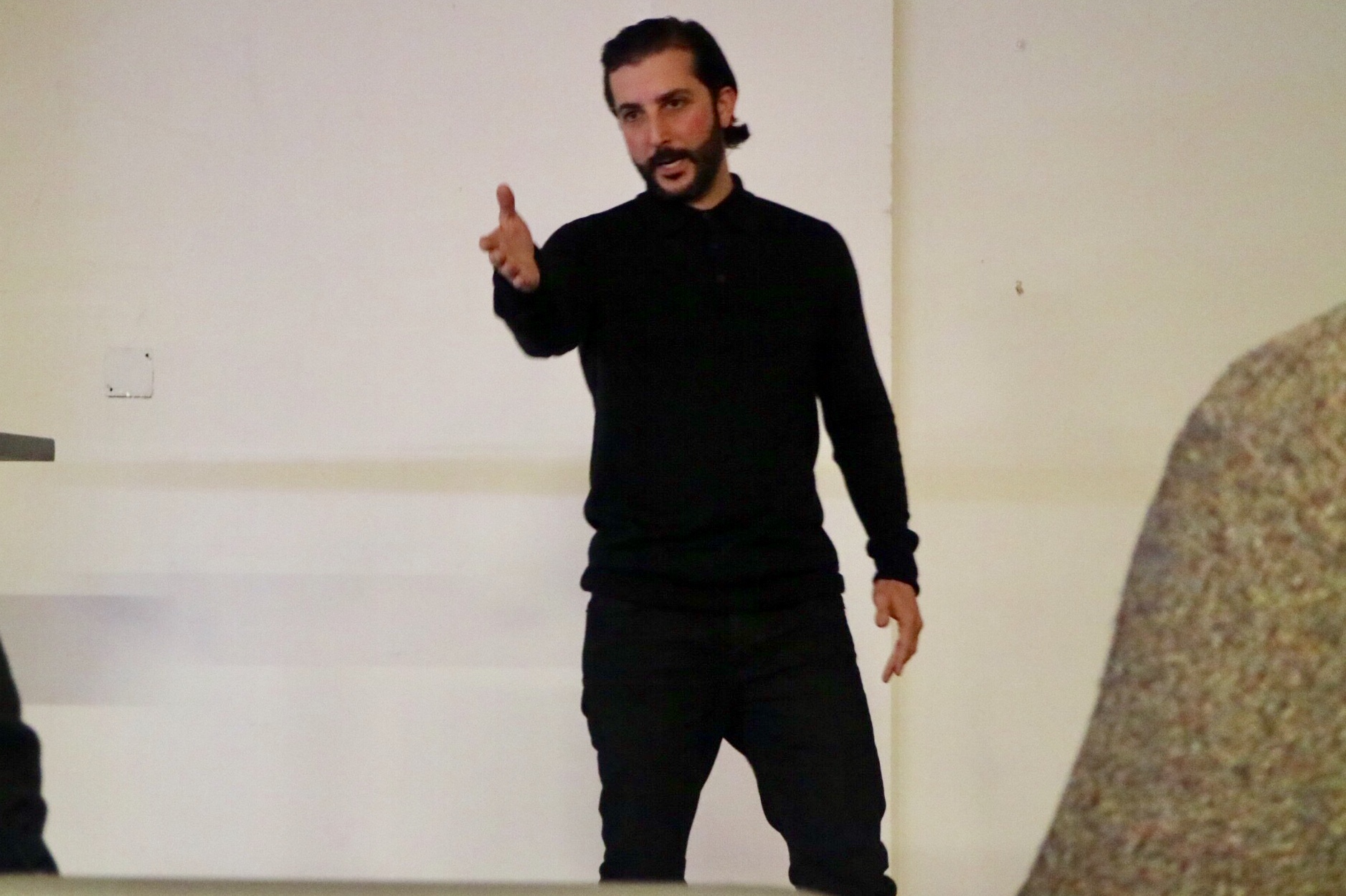 Caren McSherry
Founder
Gourmet Warehouse
Caren McSherry is a very well known name in Vancouver's food/restaurant industry.
She was trained at Cordon Bleu in London, England, the Culinary Institute of America, the Thai Cooking School in Bangkok & Japanese Food Art in Tokyo.
In 1978 she founded Caren's Cooking School, which now is one of Canada's longest running, privately owned schools. She hosts The Sunday Morning Show Cooking 101 on GLOBAL TV's weekend news. She is a weekly guest on CKNW with Simi Sara called Foodie Friday.
She is the author/co-author of 7 books.
One of Caren's more recent accomplishments is The Gourmet Warehouse, the first store of its kind in Canada to unite gourmet specialty foods, kitchenware, and supplies offering more than 28 thousand SKUs.
Her other company Continental Importers is responsible for seeking out and obtaining the international food procurement to keep both companies on the cutting edge of food trends.
Dedicated to helping others in the business, she co-founded the BC Chapter of Les Dames D'Escoffier, an international organization that promotes the professionalism of women in the culinary industry whose mission is to provide culinary scholarship opportunities to women.
Caren has recently been inducted into the BC RESTAURANT HALL OF FAME, has been included in Business in Vancouver's top 25 performing businesses in British Columbia owned by women and is Where Magazine's 2016 Trailblazer. She has also won the 2017 Board of Trade Wendy McDonald award for retail innovator of the year.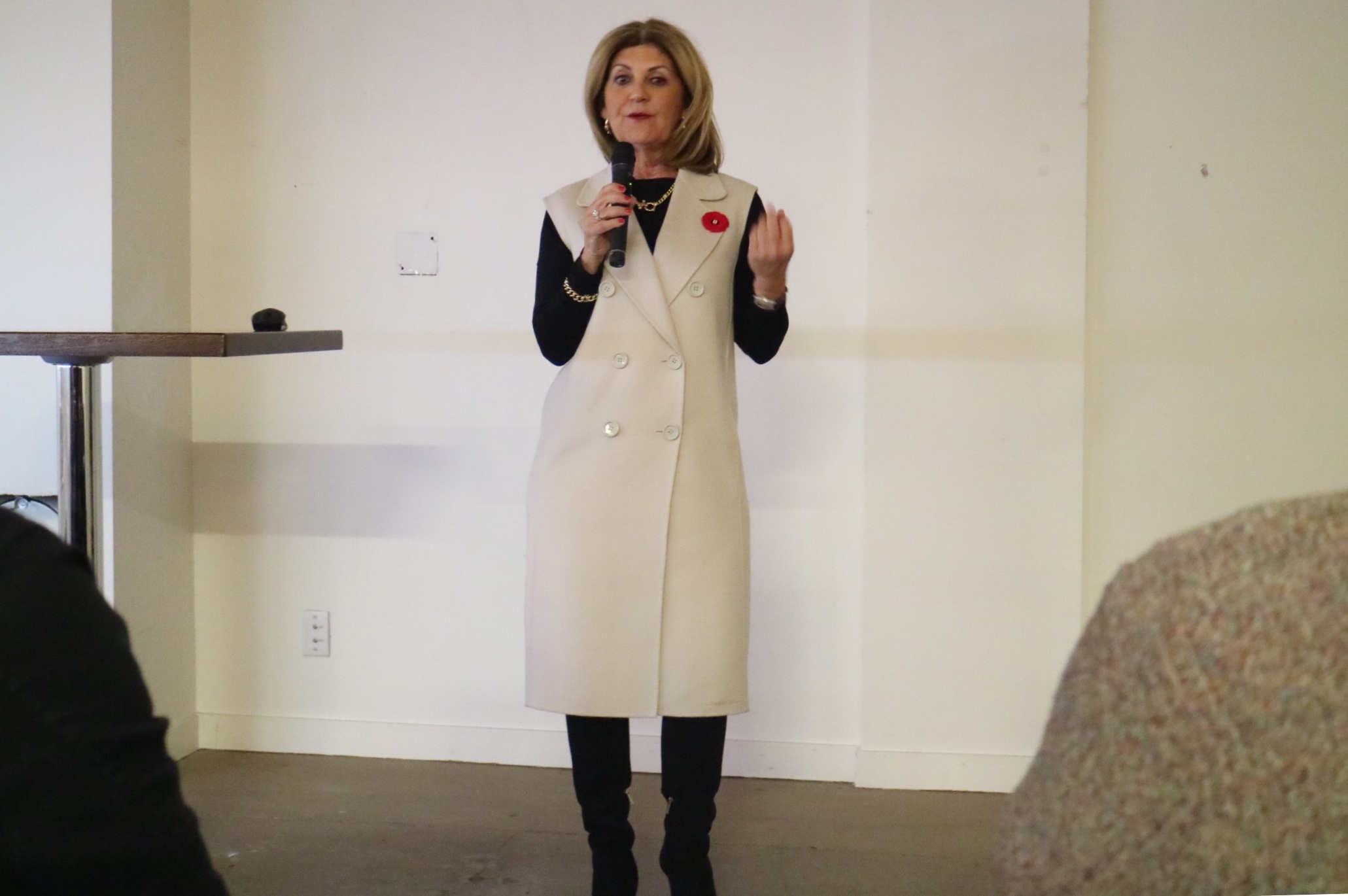 Brian Turko
Owner & Master Roaster
Milano Coffee

There are musical virtuosos, great chefs, and then there are rare individuals that can take up to 13 coffee bean varietals and know what to do with them. Milano's Master Roaster, Brian Turko falls into this category.
Brian was born and raised in Vancouver's Little Italy. There he discovered espresso bars in the early 1980's when there was only a handful in the city, including Café de Milano where Brian came across a taste that changed his life. It was the taste of 100% Arabica coffee espresso with 7 to 11 varietals in each blend, masterfully crafted by Milano's founding father, Francesco Curatolo. This was the beginning of a special relationship between teacher and student that would span almost two decades.
Following a 15 year mentorship to Francesco, Brian has earned his place as a West Coast coffee pioneer, elevating the premium coffee concept to new heights. Combining a careful diligence for Italian tradition with a boundless appetite for innovation, Brian's novel blending concepts have created the 'Milano taste' hailed by coffee connoisseurs throughout the world and awarded multiple times by the International Institute of Coffee Tasters.
Following his mentorship to Francesco, Brian continued to dedicate his life to the pursuit of the perfect blend. His passion, tenacity, and talent for the craft of roasting and blending regularly take him into rarified territory in the coffee world.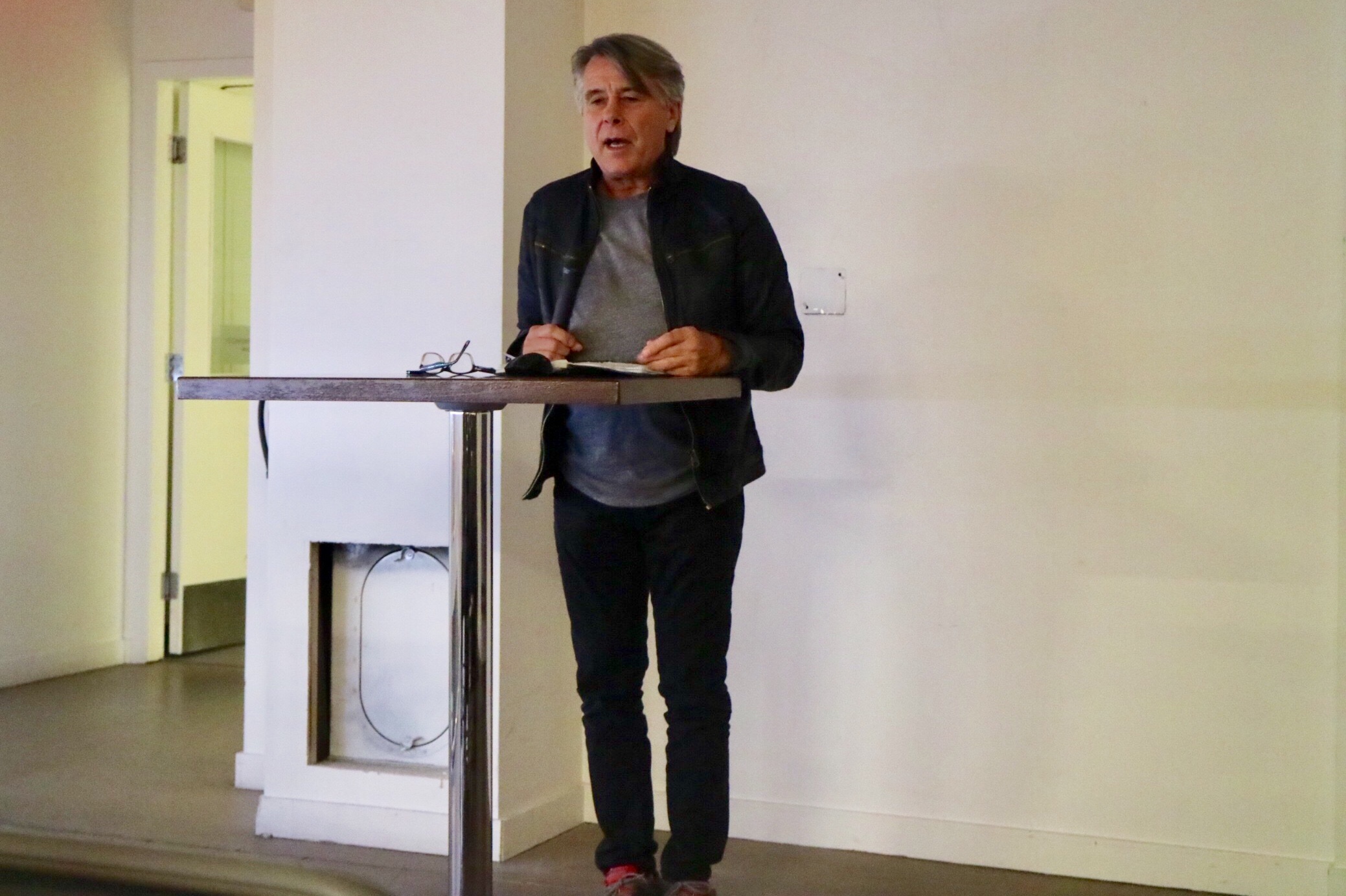 The Q&A session was one of the great highlights of the evening. The audience was eager to find out how the business owners get involved with the community and how they maintain sustainable with food cost and economy.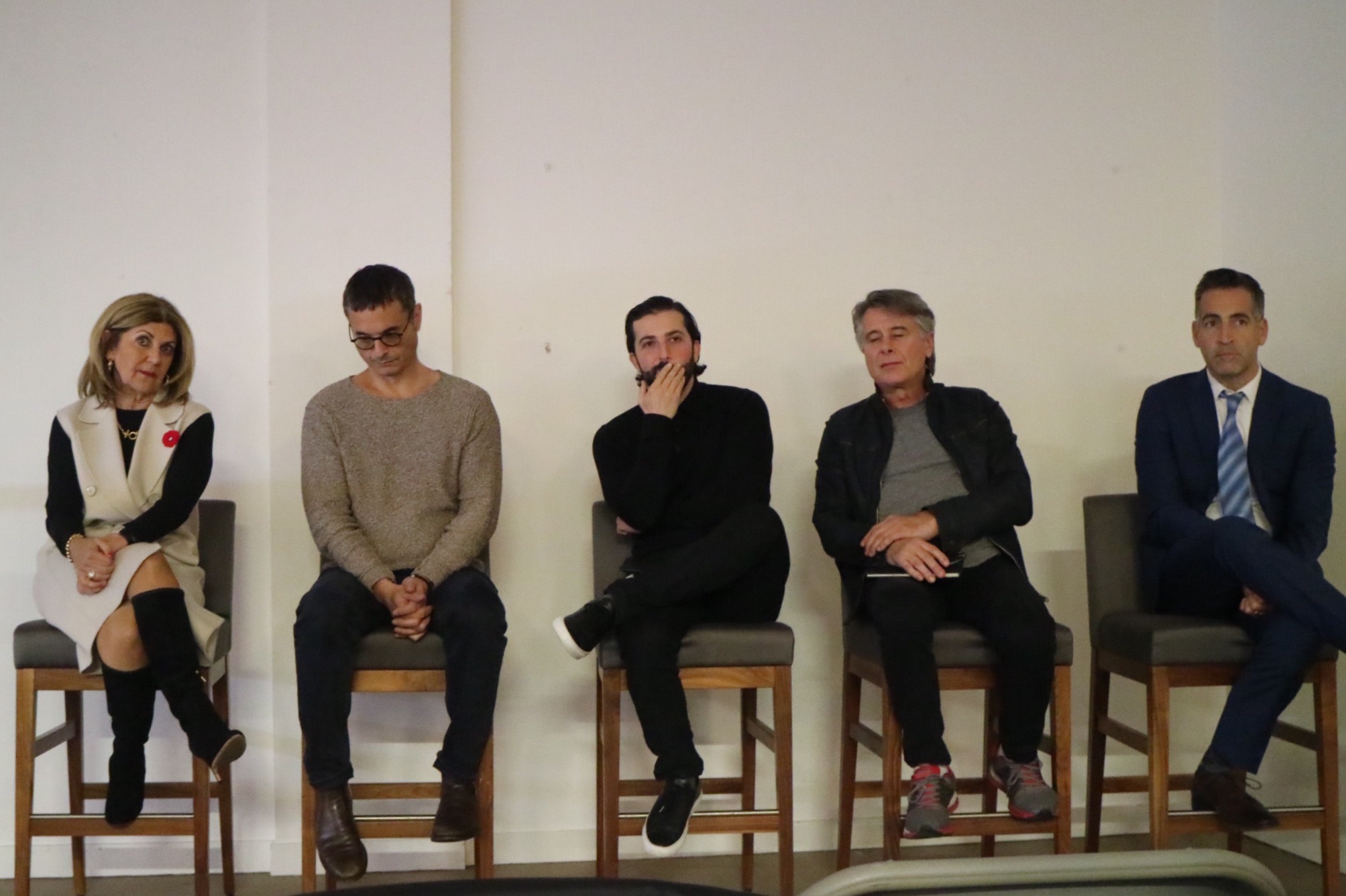 At the event, the audience was served with coffee from Milano Coffee and delicious cookies from Italian Bakery.
Check out a past Food Talks event on YouTube: