Completed in 1908, the historic Fairmont Empress Hotel is recognized as one of the top iconic hotels in the world. If you travel to Victoria, The Empress is a must on your list.  And if you are a cocktail lover, you must come to the hotel's award-winning bar & lounge, Q at The Empress,  and try their famous cocktails.  Yam Magazine, Victoria's top lifestyle magazine, has named Q at The Empress one of the top cocktail destinations in the city.
Since we were staying at the Empress Hotel, Q at The Empress became the very first stop of our 24-hour foodie adventure in Victoria. Inspired by the beautiful tea service at the iconic Fairmont Empress Hotel, the cocktails here are supposed to provide the same sensory pleasure, which we were looking forward to.
The bar is the home to the Empress 1908, a well-known gin known for its stunning indigo colour imbued through the infusion of butterfly pea blossom.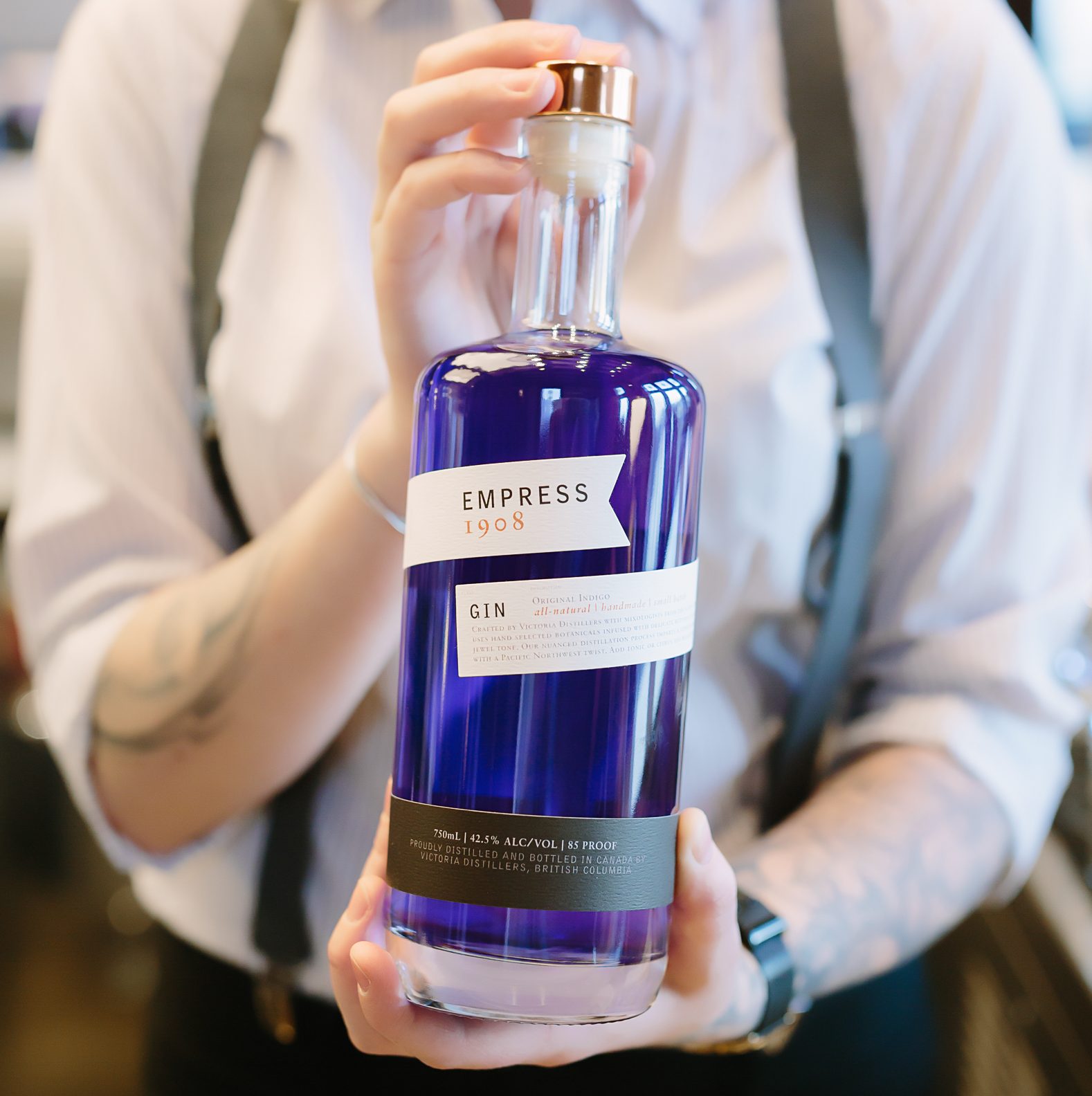 We tried the 1908 Gin & Tonic ($19) and the Q 1908 ($19), both featuring the sexy Empress 1908. Besides the looks, the unique flavour of the gin stands out for the natural botanicals. I would appreciate the latter a bit more for the effort in cocktail making. It was prepared with the empress gin, lemon juice, sugar, egg white and garnished with butterfly pea flower.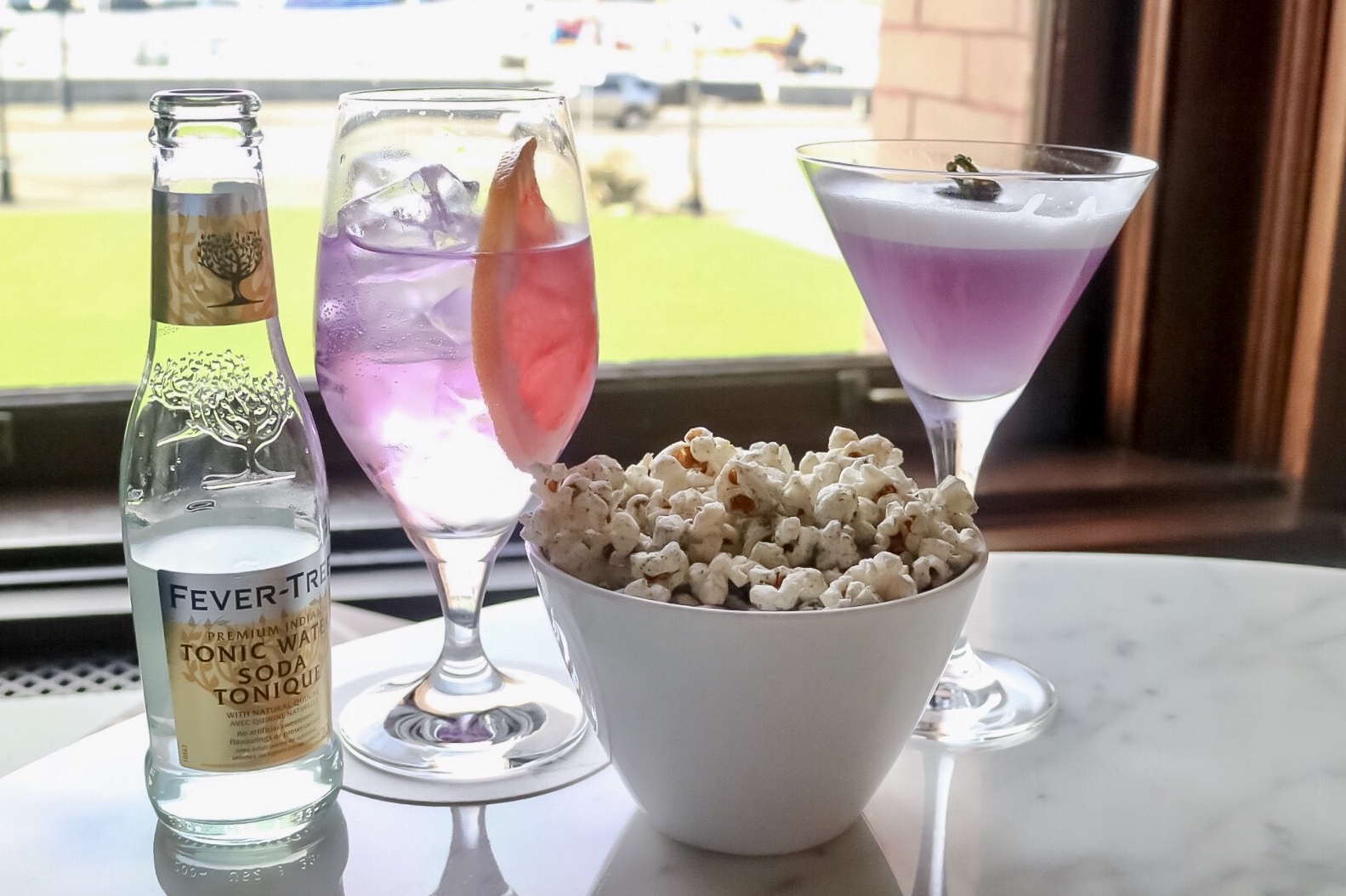 This was also our late lunch and we ordered a few things to share.  The Q Chirashi ($20) is gorgeous to look at, and prepared with local sushi rice, tuna poke, grilled octopus, avocado and edamame.  It was a super healthy food bowl pack with Japanese flavours. The classic combination of ginger and ponzu worked the magic. The Forno Roasted Cauliflower ($15) was a bit smoky and also exhibited bold flavours from gochujang, pickled cucumber, and lime.  The Prime Rib Stuffed Yorkshire Pudding ($15) was a playful dish with the Yorkshire pudding and prime rib switching their roles. The Yorkshire Pudding was indeed the star here, topped with bits of flavourful pulled prime ribs and crispy shallots.  Overall the concept of refined bar menu is perfect for cocktail pairing.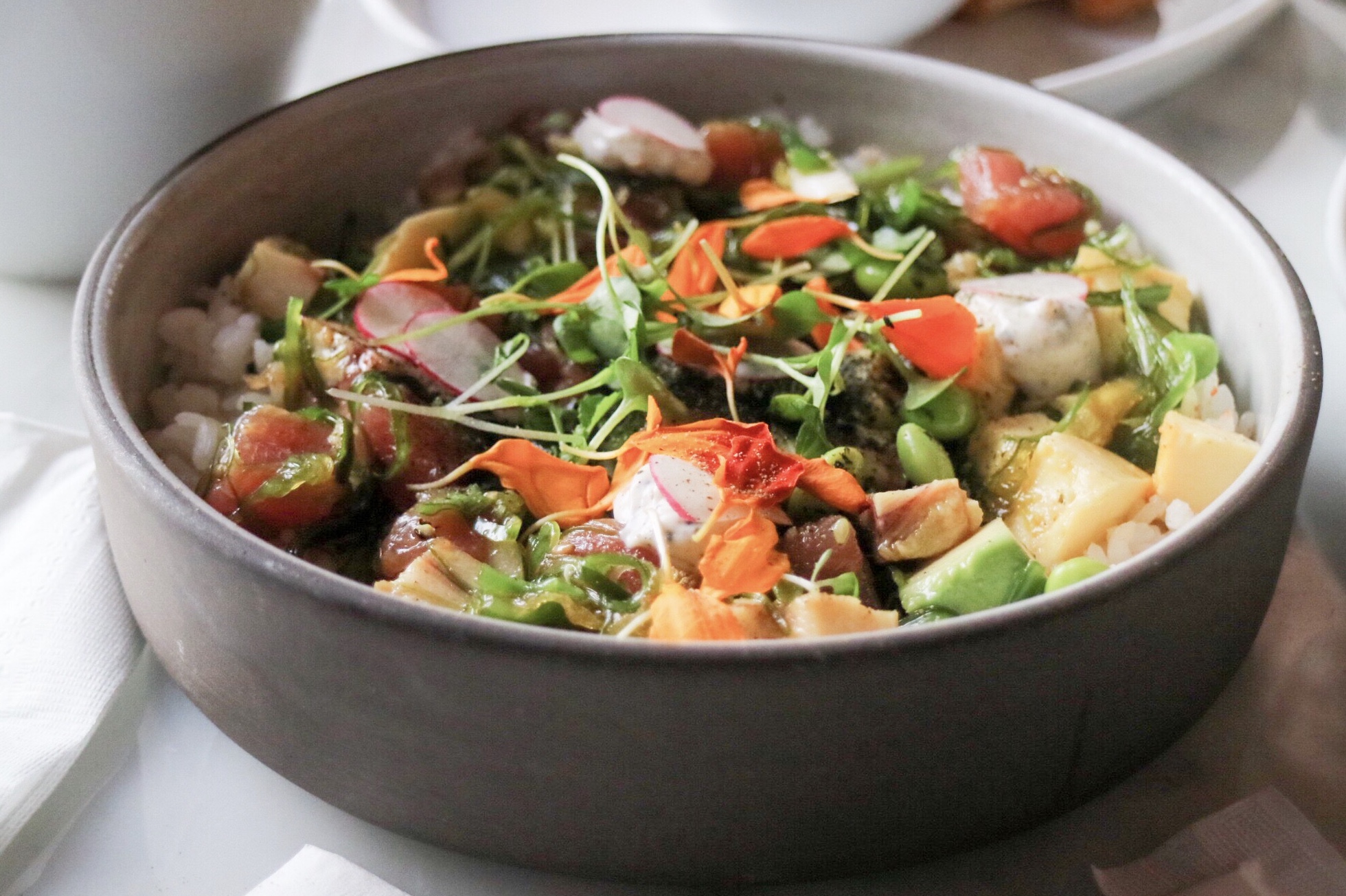 Final thought
This is the home of the sexy indigo Empress Gin. If you are staying at Fairmont Empress, there is no excuse to skip this award-winning cocktail lounge. Food wise, it keeps up with the Fairmont quality. The Q Chirashi, the Forno Roasted Cauliflower, and the Prime Rib Stuffed Yorkshire Pudding are on the recommendation list.
$$$
Rating: 4/5
Q at Empress
721 Government St, Victoria, BC V8W 1W5
(250) 389-2727 or qattheempress.com