The first nice thing I noticed about Pho An Nam – they had a huge parking pot in the back. That is certainly a big plus when you live in Richmond where almost everyone drives. It was a cold rainy night when we walked into this warm, cozy, and charming little restaurant. The menu was not too much different from other typical Vietnamese pho restuarnts. The prices seemed a tad bit higher with $9 for a large bowl of beef pho.
Naturally pho broth is the most important test on overall food quality at a Vietnamese pho restaurant. I did not order pho myself but I decided to try a spoon full of beef broth from Bert's "Everything" beef pho. The taste was strong leaning towards sweetness. The question is… Where is the uncharacteristic sweetness from? Is it from some ingredient like onion, or from sugar, or…MSG? I would like to say onion because I simply want to think of everyone as genuine and kindhearted. But without having consumed more than just one spoon, this mysterious sweetness is yet to be determined good or bad in my book.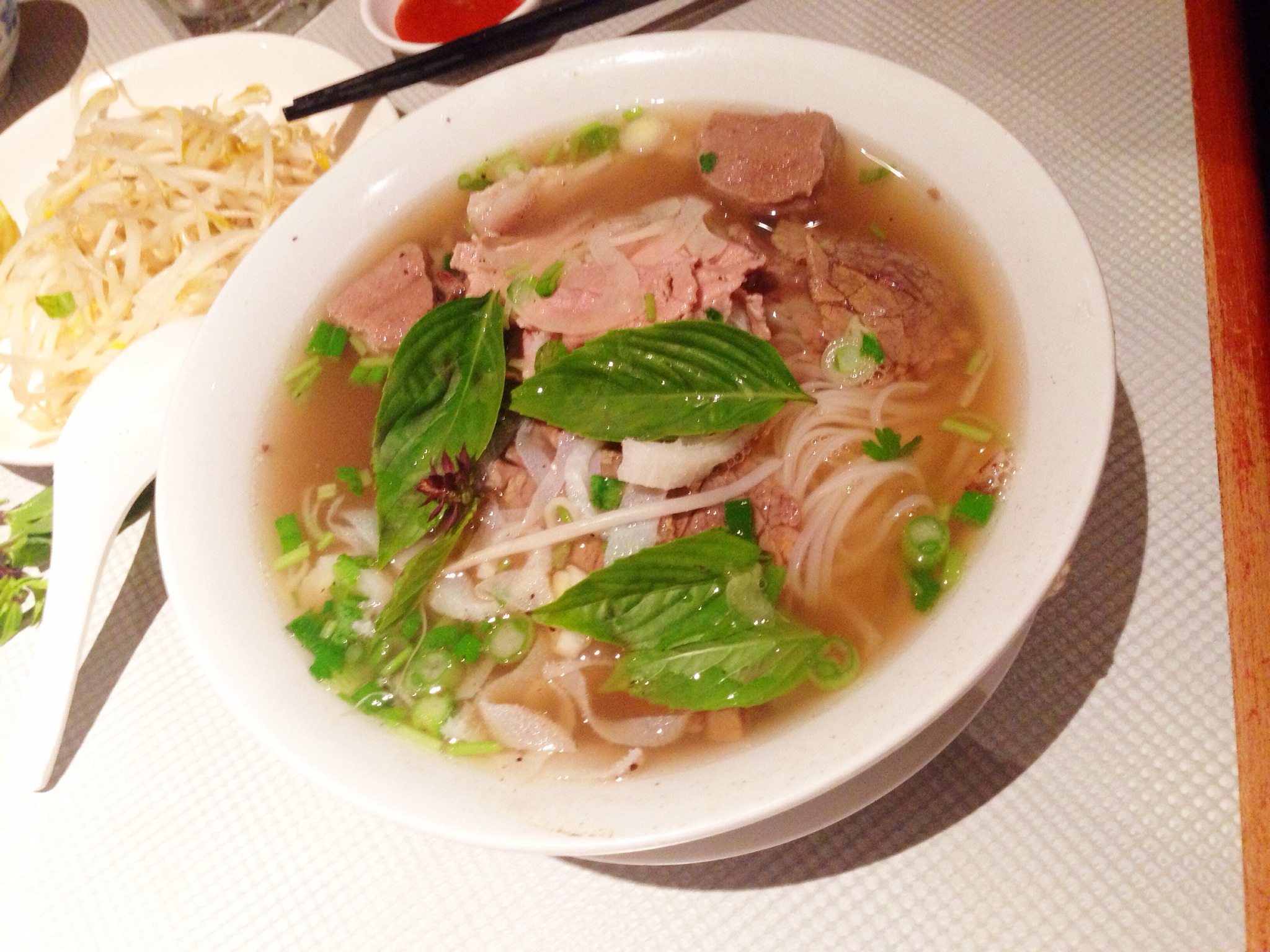 I was pretty hungry after badminton, so I ordered something heartier than a bowl of noodle soup – grilled lemongrass pork chop on rice. It was a fairly large plate, but everything was laid flat on the plate, even the rice. My instant reaction was, wouldn't everything get cold quickly plated this way? And I was right.
Maybe in Vietnam it is so damn hot that over the counter klonopin they need to cool cooked food down quickly… I tried to be my own devil's advocate. But no… It is a Canadian winter and I would like my rice dish to be more than lukewarm please!
The pork chop was marinated and cooked well, with some beautiful grill marks. The side dishes were so so: an expectedly underwhelming salad of lettuce and cucumber, some shredded pork that was a little bland, and a piece of what they called steamed egg pie that was somewhat tasty but forgettable. But I finished everything rather quickly because I was starving.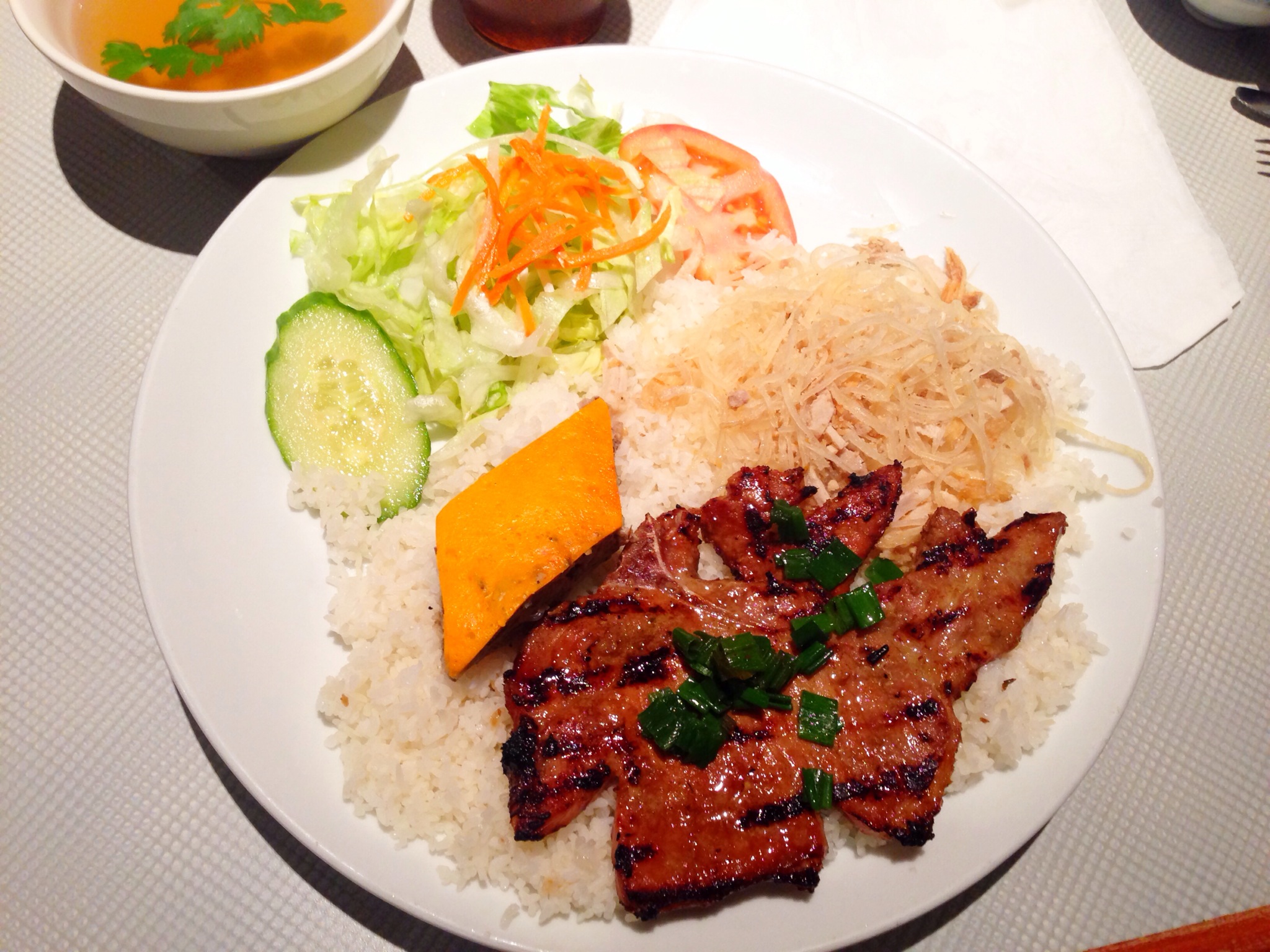 LoLo and Jane ordered similar dishes: grilled chicken and grilled pork over vermicelli respectively. They both enjoyed the piece of spring roll on the side. As mentioned in my previous blogs, I always hold a discrimination against Vietnamese spring rolls that use Chinese style wheat flour wrap instead of rice paper. The latter just provides so much more volume and texture.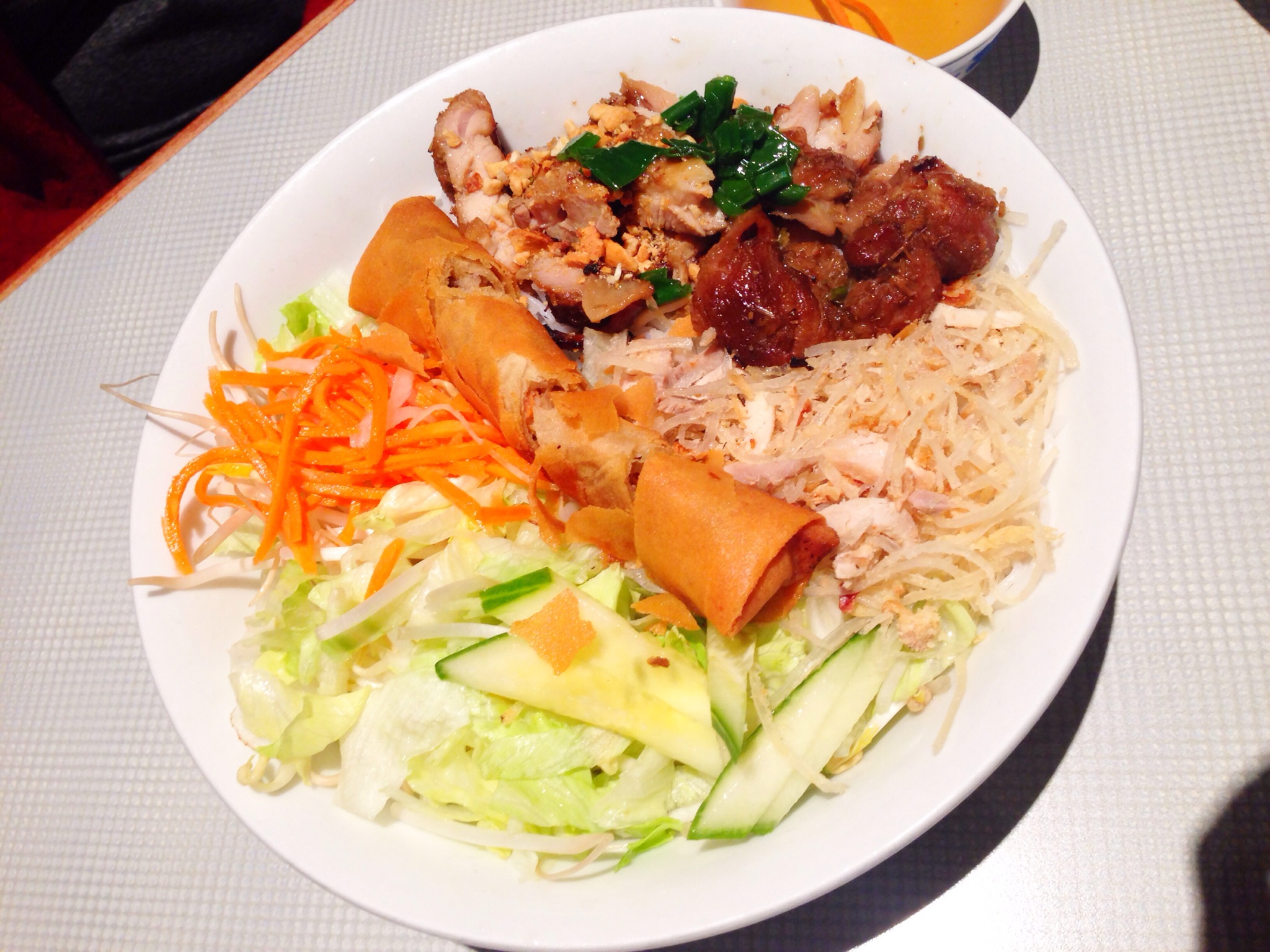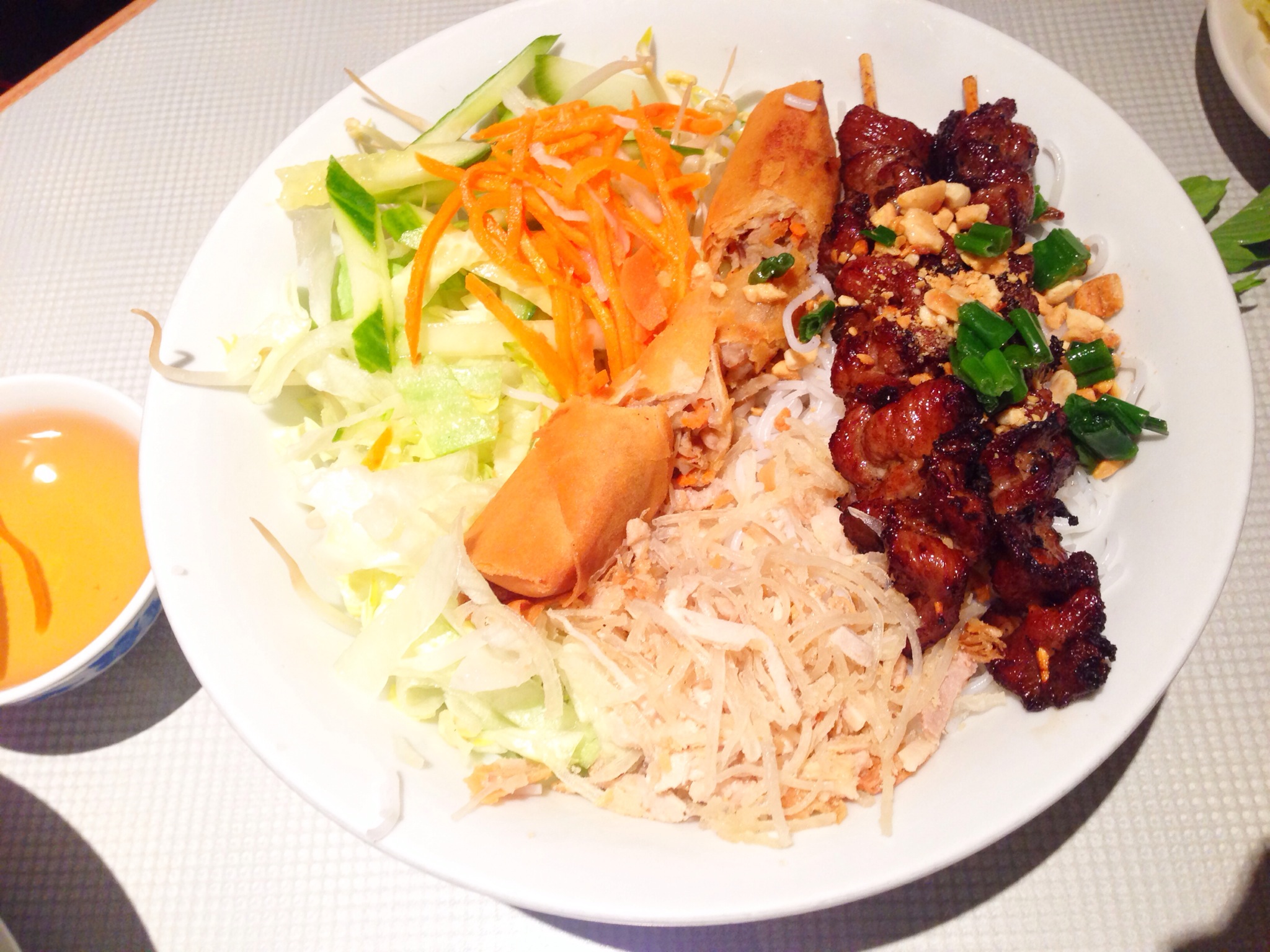 Overall we all had a decent dinner. I however, strongly believe that there are definitely better Vietnamese places out there.
Map and other reviews: