When my friends suggested the place for our game night dinner, I was confused by the bizarre name 'Pepper Lunch Canada'. Why does the name have 'Lunch' while they also serve dinner? Does everything taste peppery there? So I was informed that they started as a lunch joint in Japan serving DIY (Do It Yourself) teppanyaki dinner on a hot iron plate. As black pepper is the must-have spice for teppenyaiki, it has become their signature. Years later, they have become one of the biggest diner chains from Japan that serve customers around the globe.
We arrived around 6pm on the Friday evening, and restaurant was starting to get packed. The restaurant somewhat reminded me the fast food diner chain Cafe de Coral in Hong Kong, but with somewhat upscale decors to reflect their slightly higher price tags.
Gab order one of their deluxe combos, Slice Angus Steak and Kobe Burger ($12.95). As my lord Anthony Baudouin has mentioned many times, chopping up kobe/wagyu beef and turning it into burgers is an unforgiving sin to such a quality meat product. But at least the price is reasonable.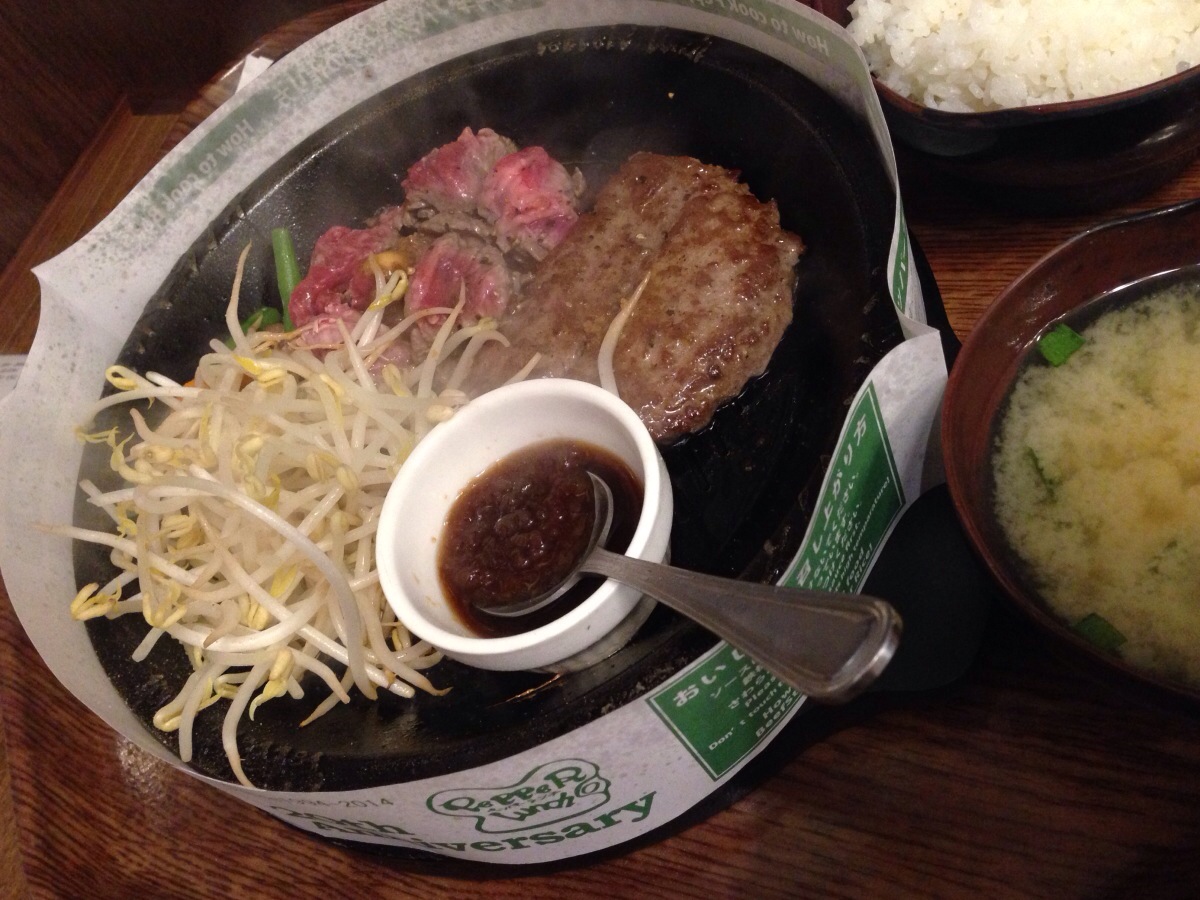 3 of us ordered Sliced Angus Steak ($15.95), which come with 8.5 oz of sliced Angus steak, veggies and rice. With $2 more, you can have a miso soup and a drink (i.e. a hot tea or a soda). I decided to go all the way and added an egg ($1.50) for the ultimate iron plate experience. I was hoping the quality of the food would compensate the price of the whole meal (just over $21 all inclusive). The steak was top-notched. But I wish they could have done a bit more to the veggies. I am not expecting chantrelle or asparagus, but 3-5 pieces of over cooked carrots and green beans, and a small pile of beansprouts cost like what… 25 cents?
Their service was friendly and attentive. For the first timers, they would get instructions how not to overcook the steak. The 2 sauces for the the hot plate dinner were garlic soy and honey brown, which tasted okay. And the peppery taste that I was expecting was very subtle.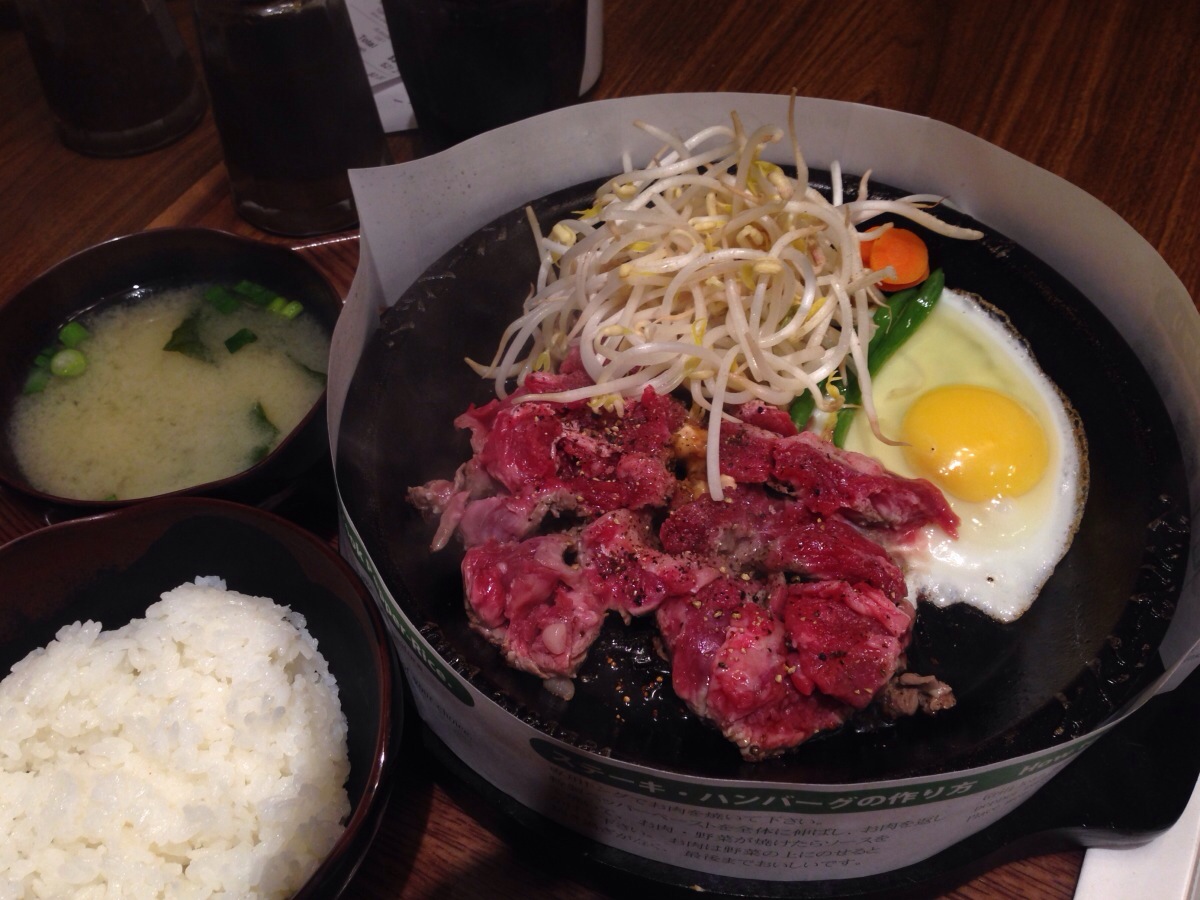 When we were about to finish our dinner, the place was fully packed and there was a huge lineup behind the front counter. Although the dinner was enjoyable, I think the cheaper combos (Sliced Angus or Kobe Burger) was good enough for the DIY experience. The rest of the steak choices were definitely overpriced for what you get. (8 oz Ribeye – $29.95, 8 oz New York Strip – $25.95, 8 oz Striploin – $22.95). And they don't even tell you where they get their steaks from. If you have to cook your own expensive steaks, just get your butt to Costco and pick up the steak there for less than 1/3 of the price. All you need is a frying pan, some salt and a lot of crack black pepper! And I guarantee your cloths won's smell like BBQ meat afterwards.
Website:
http://www.pepperlunchcanada.com/
Map and other reviews: