I truly enjoyed my dinner at Penang Delight Cafe at Marpole. The food was awesome. It made me appreciate how Malaysian cuisine captured the best of Cantonese and Indian cuisine. The dishes often hit the high notes of flavours from different spices, but kept the fresh original taste of the ingredients, which was pretty incredible.
Although I had to agree with some of the reviews on Urbanspoon, the dishes were definitely not cheap here. Some reviews compared this joint to another local popular place, Banana Leaf.  I had not been to Banana Leave for about 10 years, and really could not compare the values. But I still found myself more than happy to spend the $25 to share 2 starters, 2 mains, and a noodle dish with 3 other friends. I also had a beer. Anyway, now I really wanted to check out Banana Leaf!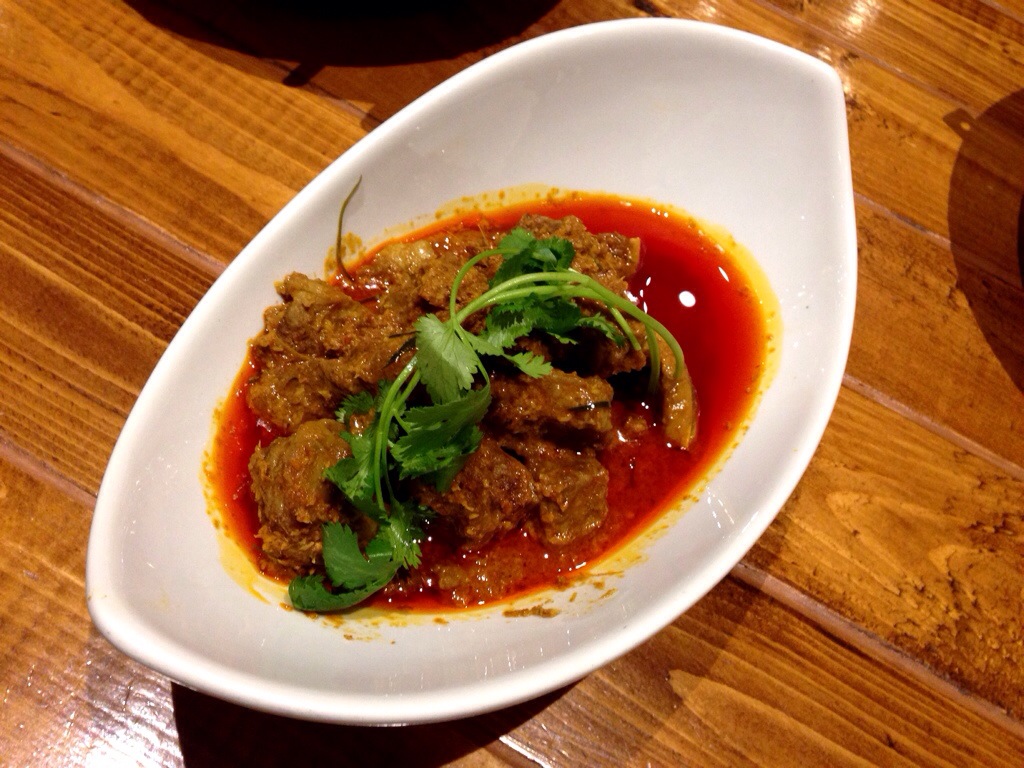 Rendang beef was the star of the evening. I assumed Rendang was a type of curry dish in Malaysian and Singaporean cuisine. It was not too spicy, but just brought layers and layers of flavours in my mouth. And the beef had a wonderful soft but not too tender texture, along with the wonderful flavours of rendang, had a beautiful marriage with coconut rice. What a perfect mouth full!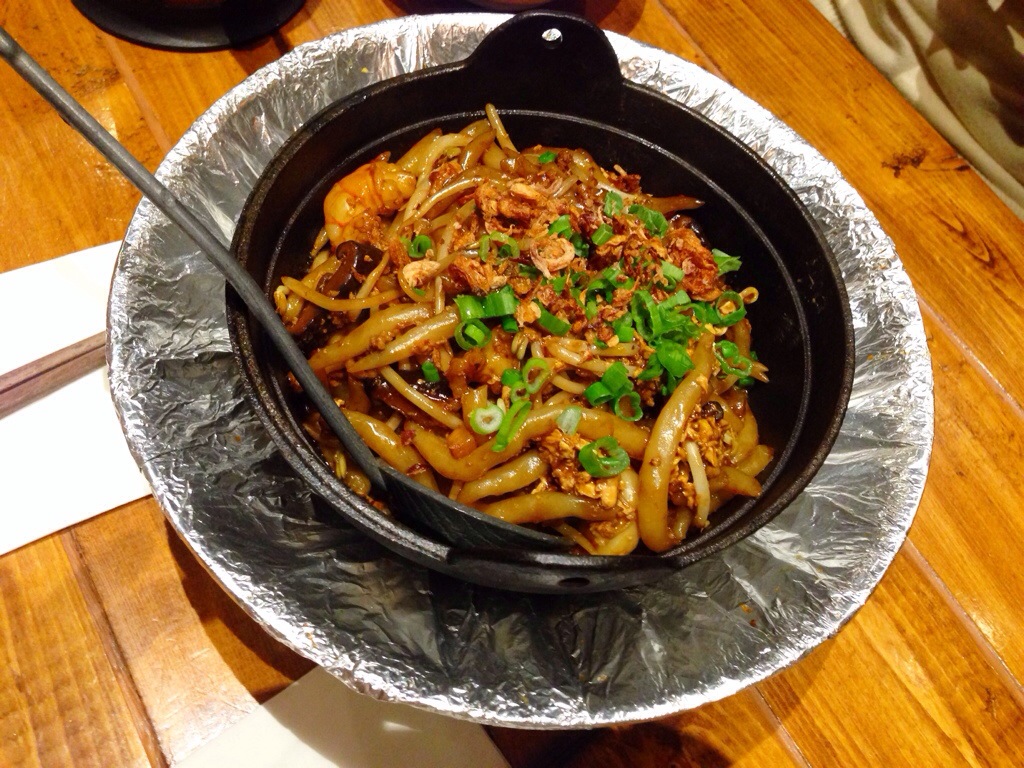 Mee Tai Bak is rice noodle dish with minced pork, shrimp, mushroom & bean sprouts served in a clay pot. I had never seen this kind of noodles, buy tramadol 50mg shaped like little pig tails, and with a smooth and al dente texture. The favours of the sauce and the ingredients were bold but not over powering each other.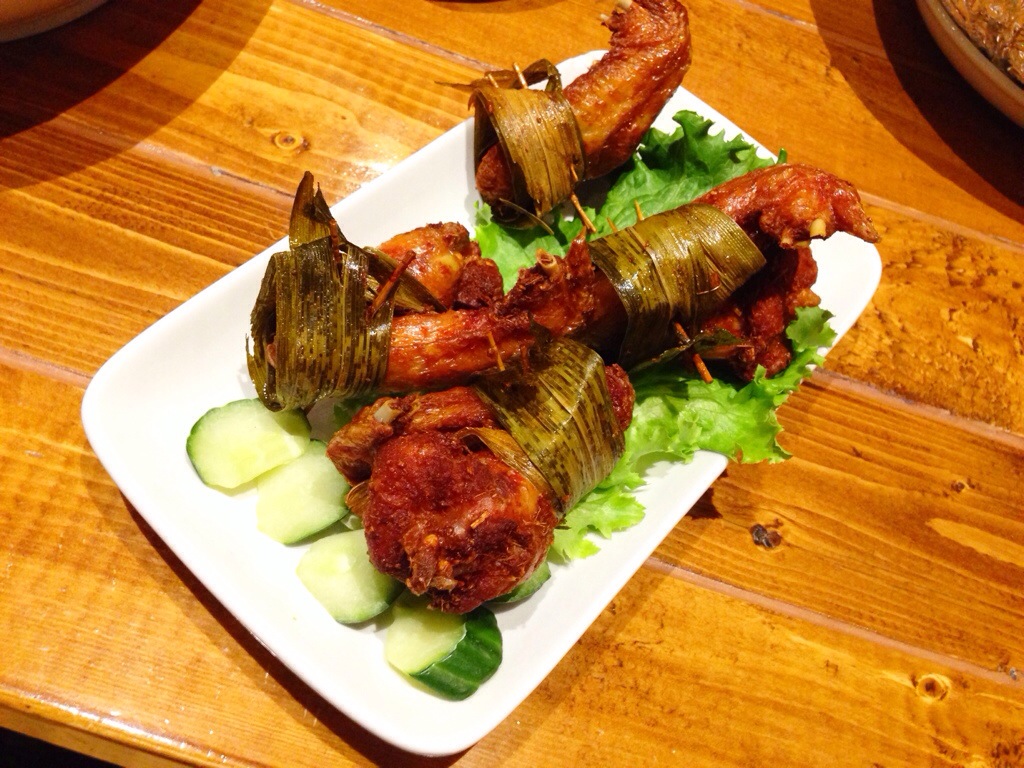 Pandan chicken wings were deep fried chicken wings wrapped in pandan leaves. I could not help comparing them to the butter chicken wings from Phnom Penh (a very popular local Cambodian restaurant near Chinatown), and the famous Hong Kong style fried wings at Aberdeen Centre. The same buttery rich flavours, but with a slightly distinct aroma from pandan leaves, and also not as greasy.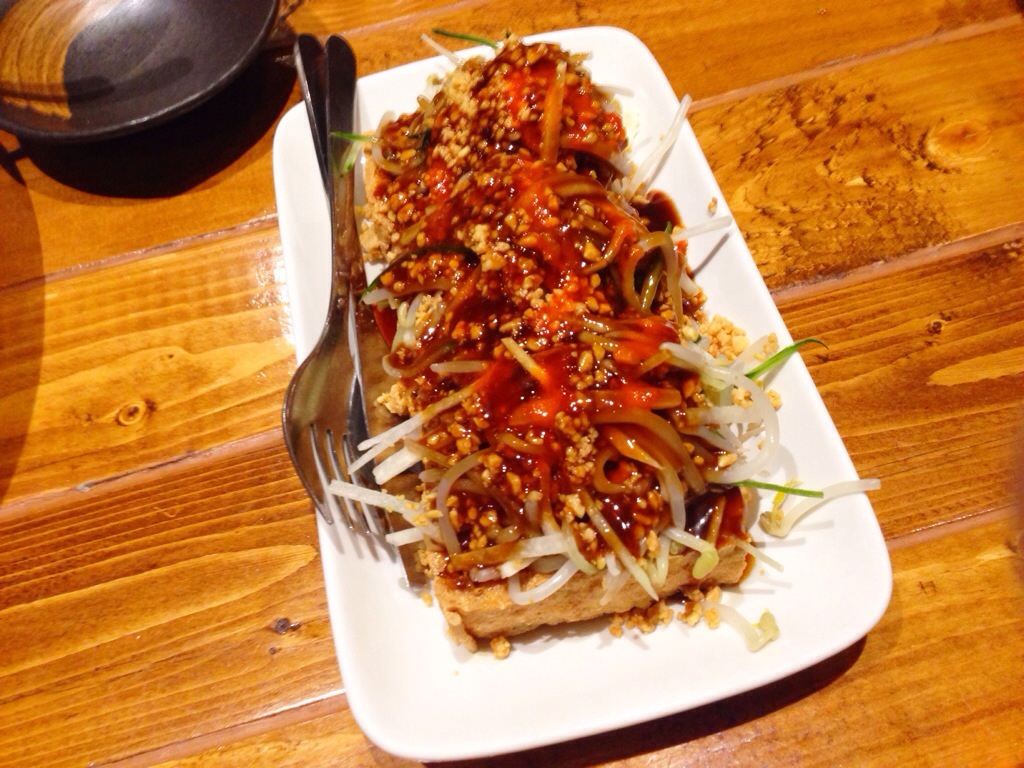 Tofu Goreng was a very colorful dish, with deep fried tofu stuffed with been sprouts, cumber slices, and a red sweet chilli sauce. The tofu skin was fried to perfection, not too hard, and not too soft.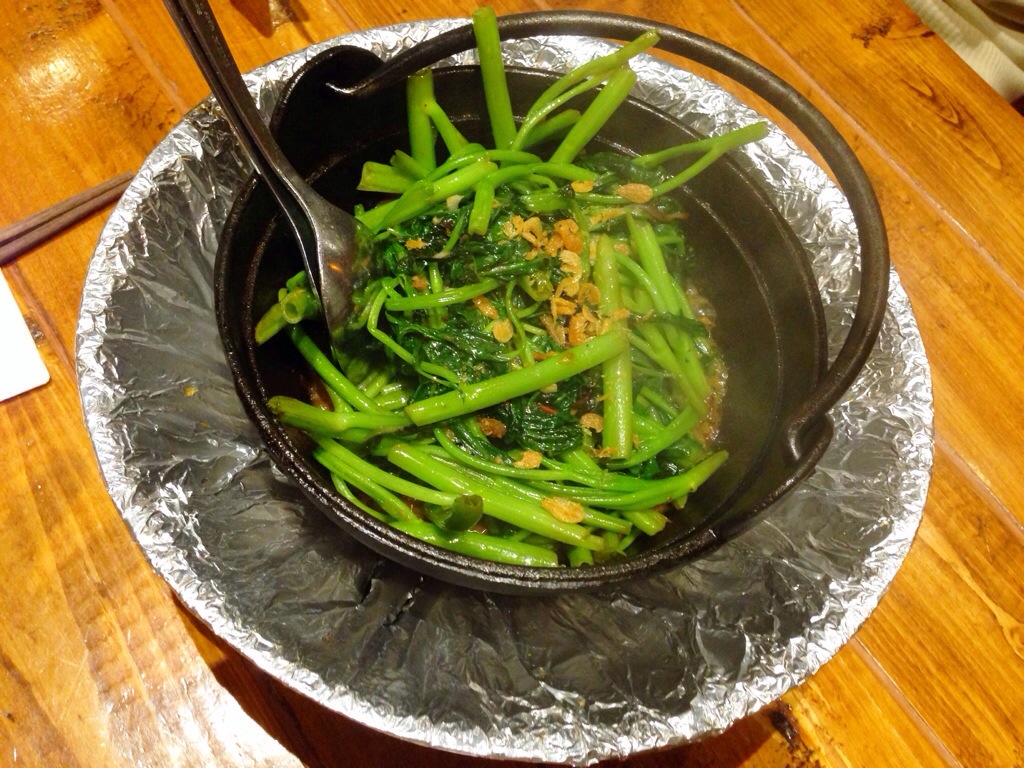 Kang Kong, or called Tong Choy in Cantonese, had been childhood favourite of mine. It was a tricky dish too cook because the vegetable was very delicate, and could be easily over cooked. They did a very good job on the clay pot sambal kang kong. I could totally picture the vibrant green vegetables dancing in a very hot and huge wok, and that was how it should be done!