Kyle took me to Pai, a Thai restaurant with a basement entrance that reminded me the student pub at UBC, The Sub. The dining room was big and the lights were dim, but ambiance was energetic with a younger crowd starting to fill up the space. Despite of the lack of artifacts or decors that reminded us being at a Thai place, the food was quite remarkable, showcasing some great flavours of Northern Thai cuisine.
We started with a couple special cocktails. Kyle's Tea Ross ($9) was a boozy version of Thai ice tea. With the usual creamy content replaced by Khalua and Cream de Cacao, and a shot of Vodka sneaking in your blood stream. My Lowry ($11) was filled with exotic aromatics of lemongrass, mint, basil, lime, etc, and the final touch of lychee juice had really sent me off the to a happy place. Sipping on those drinks seemed to reminisce about the good times of me lying on the beach sipping a tasty drink in Thailand. Wait a minute… I have never been to Thailand! But I guess I got the idea what it was like. 🙂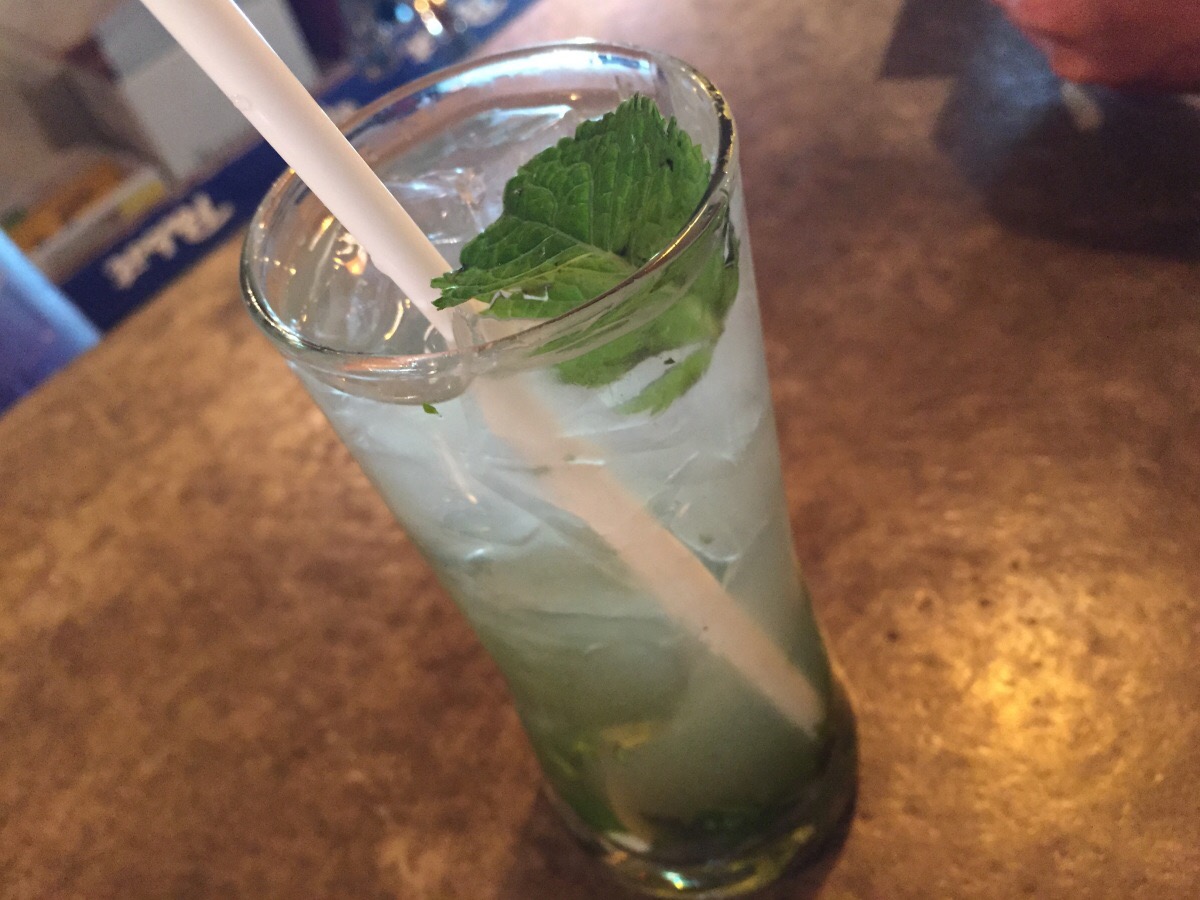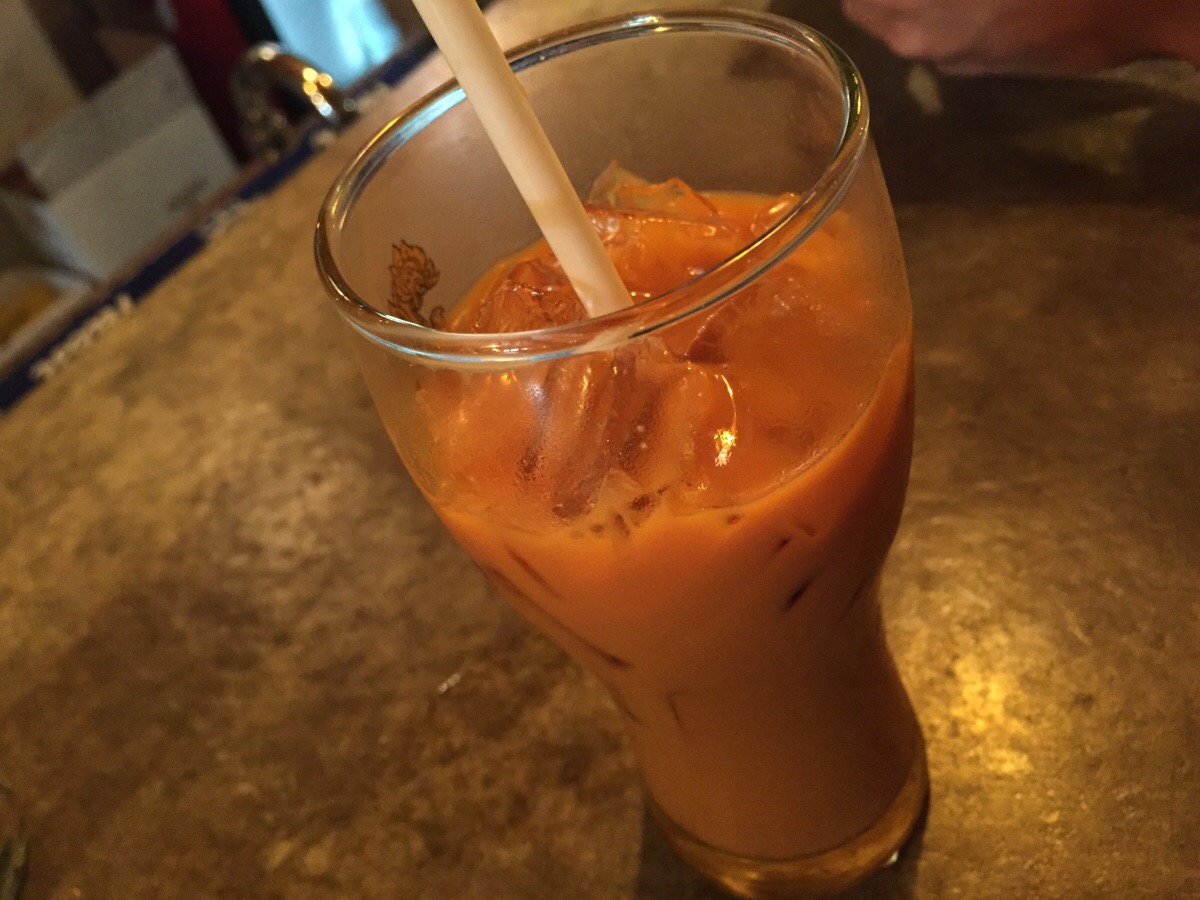 I loved how they aciphex over the counter served Miang Kung ($14). The idea was to make wraps with chilled tiger prawns, fresh betal leaves, and a variety of condiments: ginger, garlic, lime, chili, roasted coconut, roasted peanuts, coconut sugar, and tamarind sauce. The presentation of the dish included a sample wrap, which I found quite smart. I think all DIY wrap dishes should be served this way. 🙂 This dish was so simple, but all the flavours were there and it was a fun hands-on dining experience.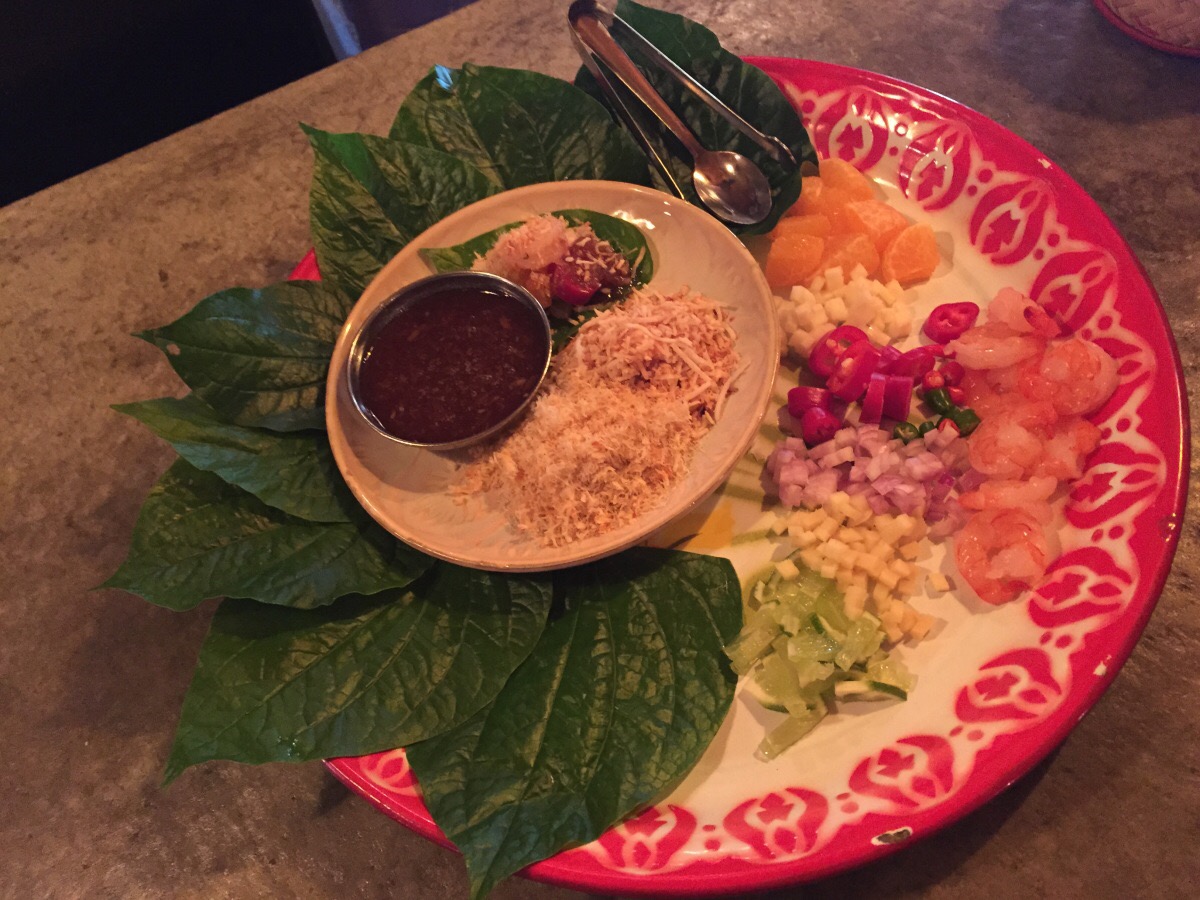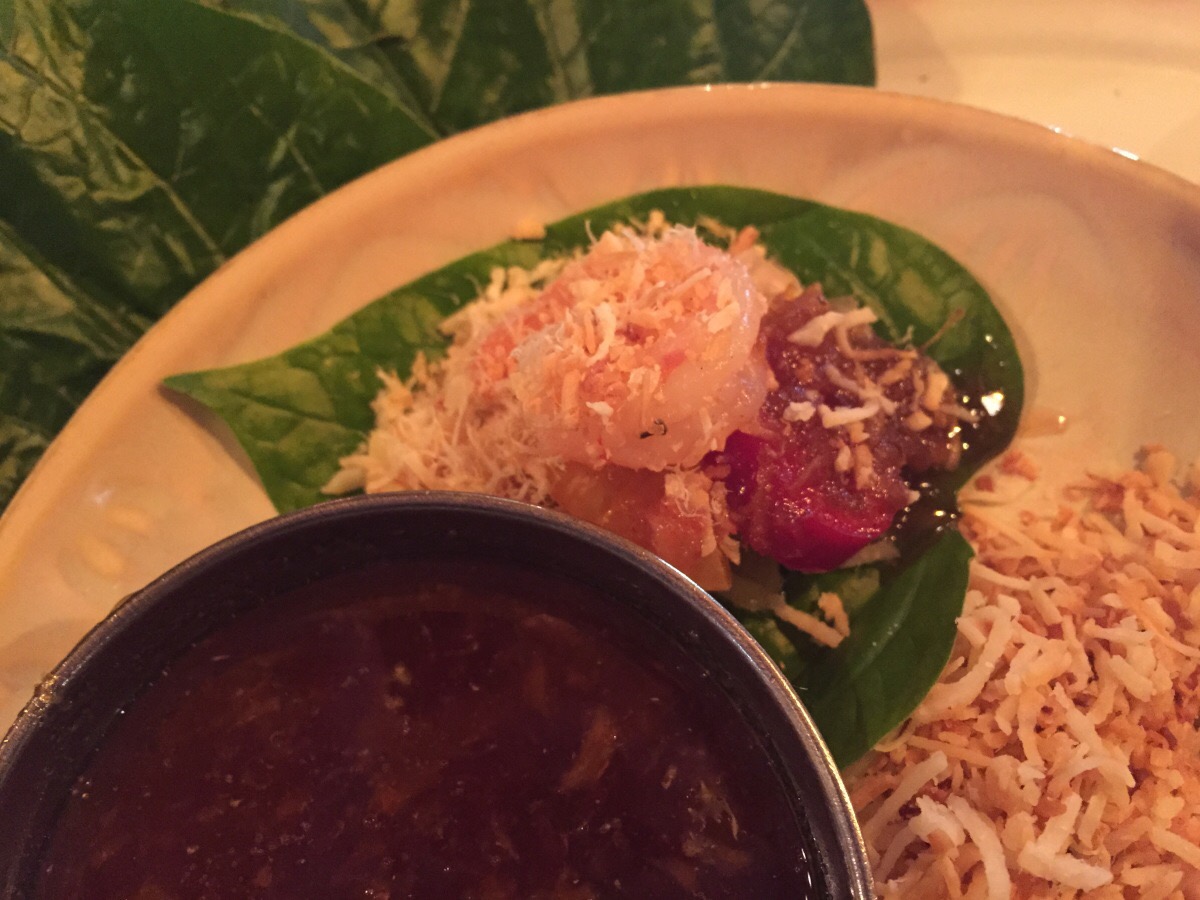 I think the word 'Platter' was a little confusing in Sai Ua Platter ($14) – it was more like a whole dish with different components: veggies, protein, and rice, with the the protein being some grilled pork belly sausages with fresh tumeric, kafir lime leaves, lemongrass, garlic, and shallots. The sticky rice had a great texture, but the greatest part of dish was the northern Thai relish that contained oyster sauce and shrimp paste, with some intense flavours, binding all the components together.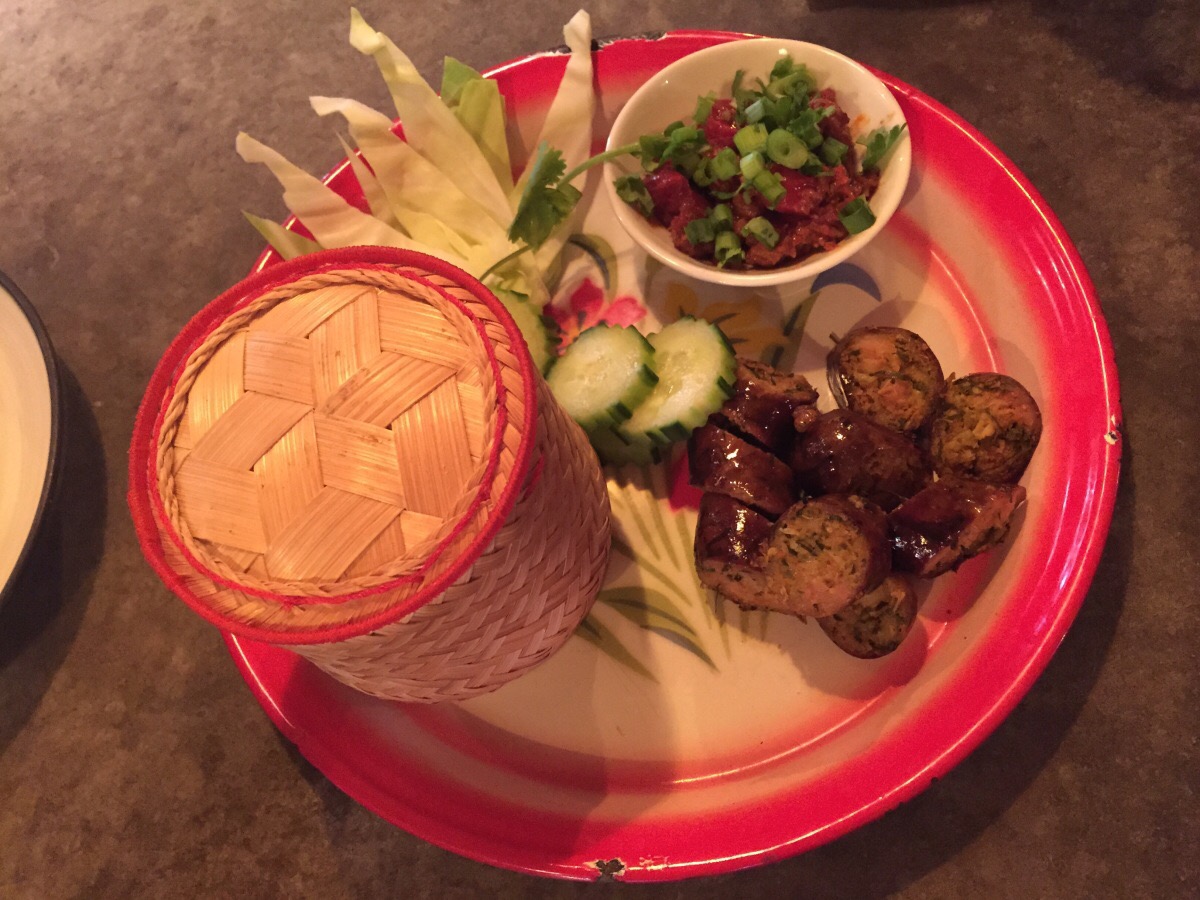 Website:
Map and other reviews: