I had a very strange dining experience at O'Love Bistro Downtown Vancouver, a new restaurant that had taken the location where Ripple Rock Cafe was. The restaurant was actually part of my office building, and I walked by it almost everyday. I was not a regular to Ripple Rock Cafe because I found their food a little over priced. And I wondered if that was the reason that drove them out of business. I wouldn't mind paying a little more for lunch, but the value must be there.
After a couple weeks of observation, I finally decided to give them a try.
Their menu somewhat indicated that they had a Greek influence on what they served. There were items like: Chicken Souvlaki, Greek Poutin, Kalamari, etc. But they had a lot of generic bistro items like Bacon Cheddar Burger, Cordon Blue Chicken Burger, Bocconcini Baguette, a few kinds of sandwiches (ham & Swiss, Spicy havarti & Turkey, etc) and salads (Caesar, Quinoa, etc) that did not sound Greek at all. And the special of the day was Chicken Fingers and Fries, hmmm okay… I also noticed that, their dishes were not cheap for lunch. Most a la carte items were around $11 – $12.50, salads were $9+, and full sandwiches were $8.50.
My friend and I ordered Kalamari Palikari, and Picantiko Chicken. Both came with rice and greek salad, and both $12.50. The server lady explained the Picantiko chicken to me, and I thought she said it was Greek. But then afterward my friend said she heard the lady said it was not Greek. I was a little confused. Why would she said it was not Greek? Because she thought people would expect it to be Greek? The food came. The chicken was breaded, deep fried, and served with a sweet and sour get xanax online legally chilli sauce, and it totally reminded me of sweet & sour chicken at Chinese restaurants. However the chicken was pretty fresh and tasted delicious. So I had to ask the guy who seemed to be the owner/manager there, "So is this Greek?"
"Ahh sure sure… But do you like it?", He shot the question back at me.
"Yes I do", I answered.
"Then does it really matter?" He smiled and walked away. I was sitting there feeling kind of stupid.
My friend's Kalamari tasted good, but not outstanding. The rice and greek salad were pretty standard as well. And there were a few of my colleagues in the restaurant having lunch as well. And later on they told me they enjoyed their dishes especially Bocconcini Baguette and Chicken Souvlaki.
I really don't want to say I did not like the place. I did enjoy the food. But for $15 dollars ($12.50 + Tax & Tip), they did not wow me. Although I regretted I did not have chicken souvlaki instead of the sweet and sour fried chicken 'Picantiko'. I am not entirely sure if I want to go back. If I do go back, they'd better impress the hell of me with that souvlaki. So after all I think I would probably end up going back there in the future. In conclusion, if you want to impress your client with decent but slightly overpriced food in the business district, O'Love Bistro might be a good choice, but if you are a foodie, there are better places out there.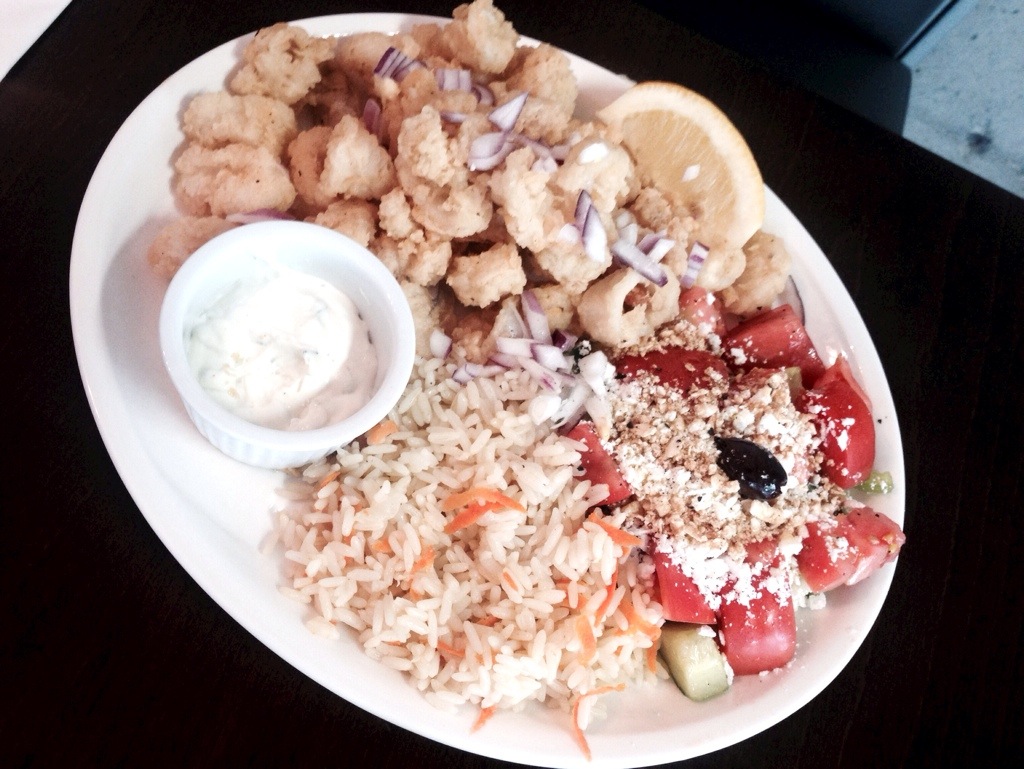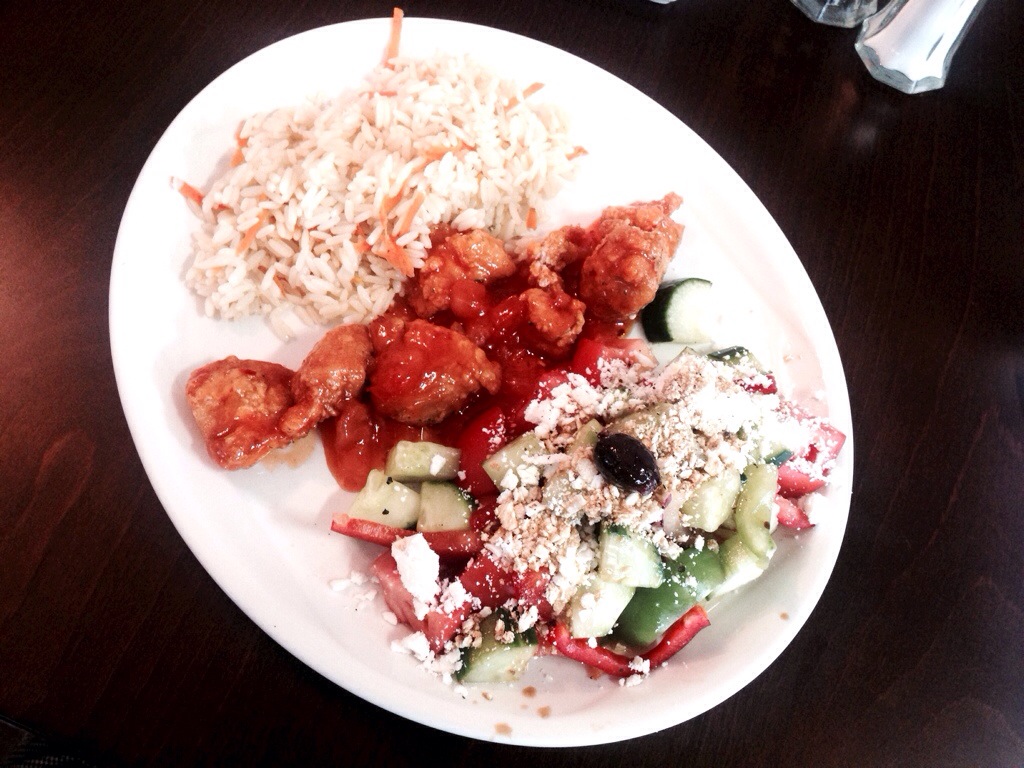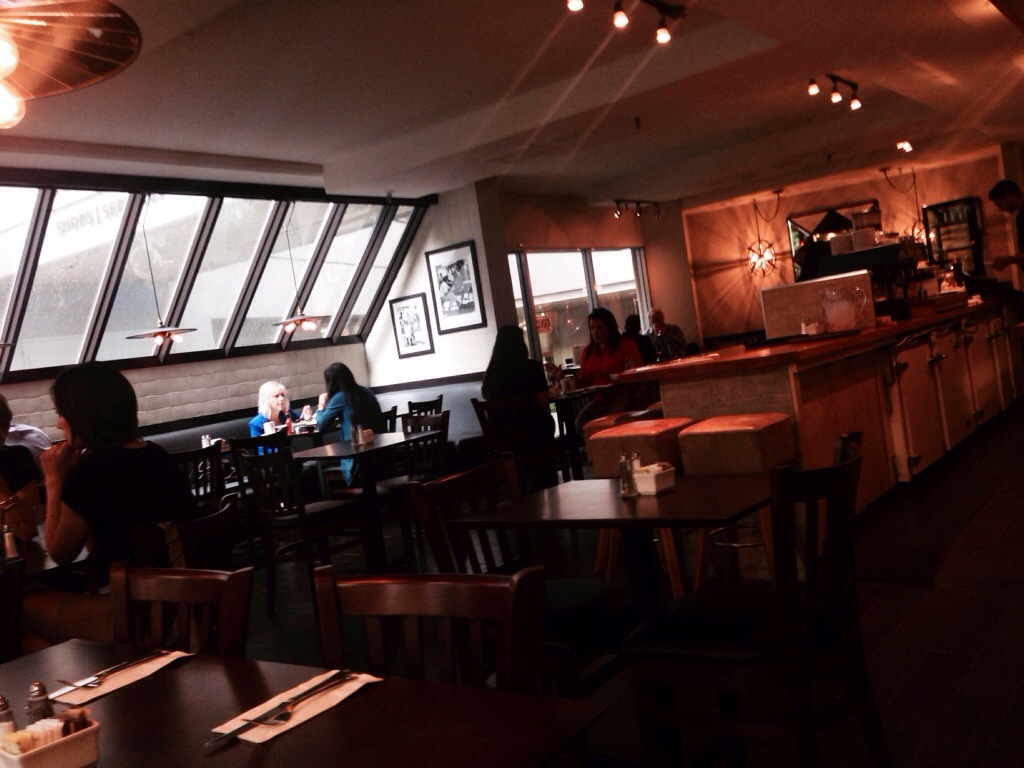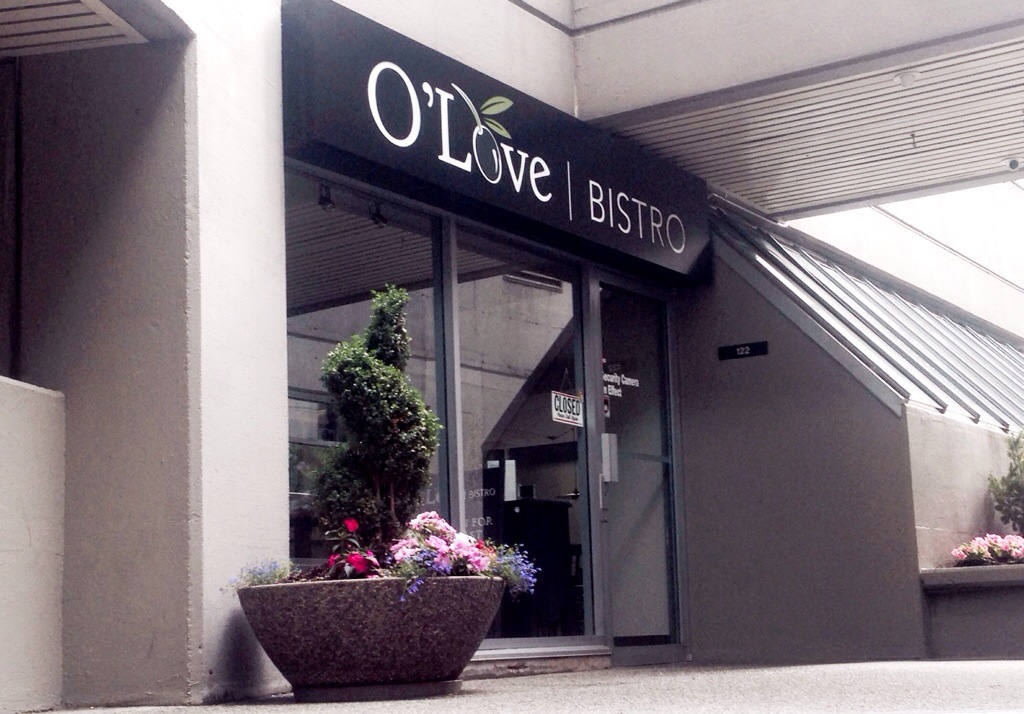 Map and more reviews on Urbanspoon: