I was satisfied with the dishes I carefully selected at The Oakwood Canadian Bistro. The dishes were thoughtfully designed and well executed, showing great interpretation of Canadian Cuisine from a talented chef, who uses fresh, vibrant, and sustainable ingredients. And I really adored the tastefully decorated dining room, where oak wood and the great country of Canada was clearly the theme. The ambiance was fun, but also laid back and unpretentious.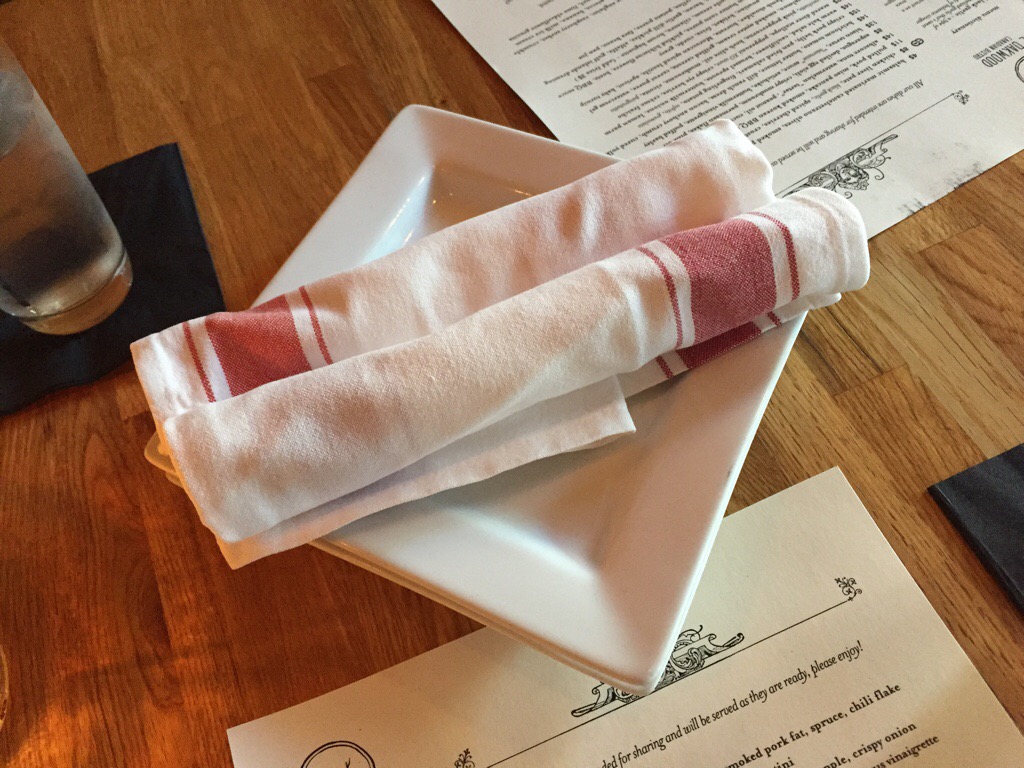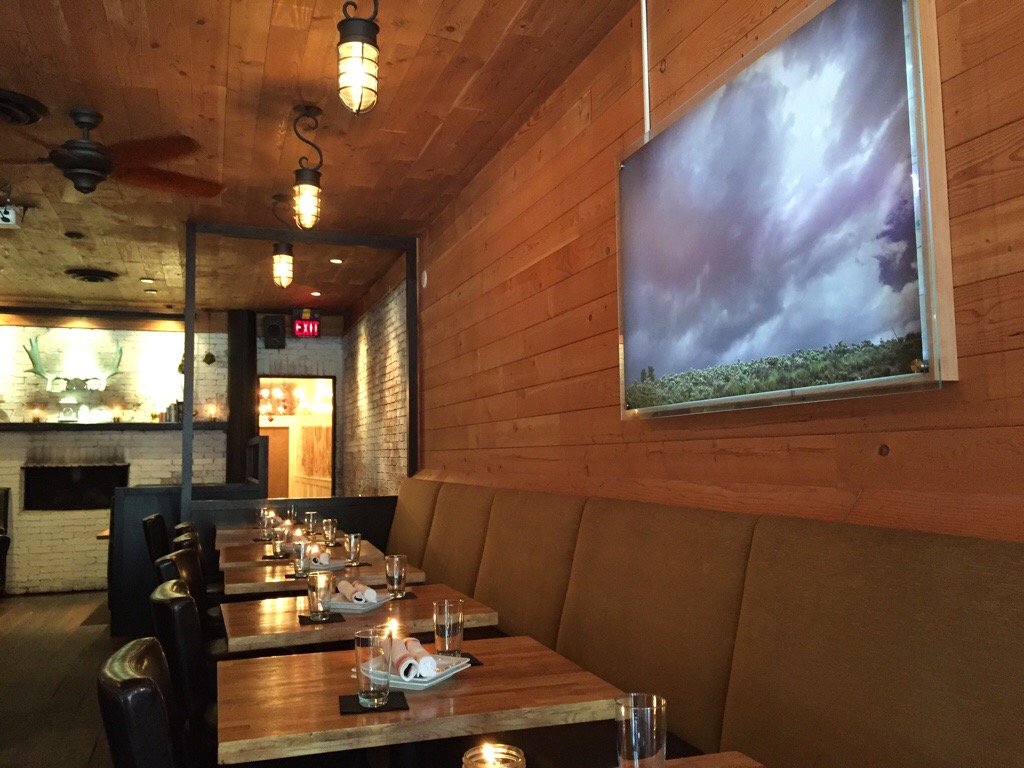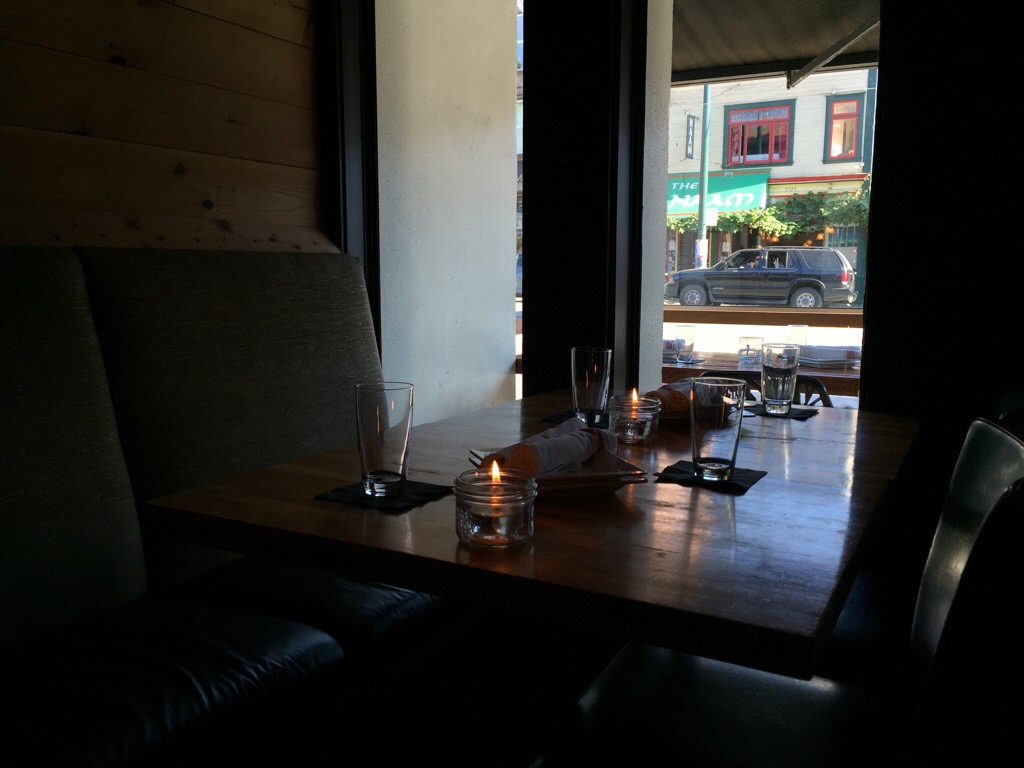 I started the evening with a glass of The Hatch 'Bird's Eye View' Pinot Noir from Okanagan – the mood set in as the wine caressing my palate. I was totally agreed with the wine, as it was so smooth and charming.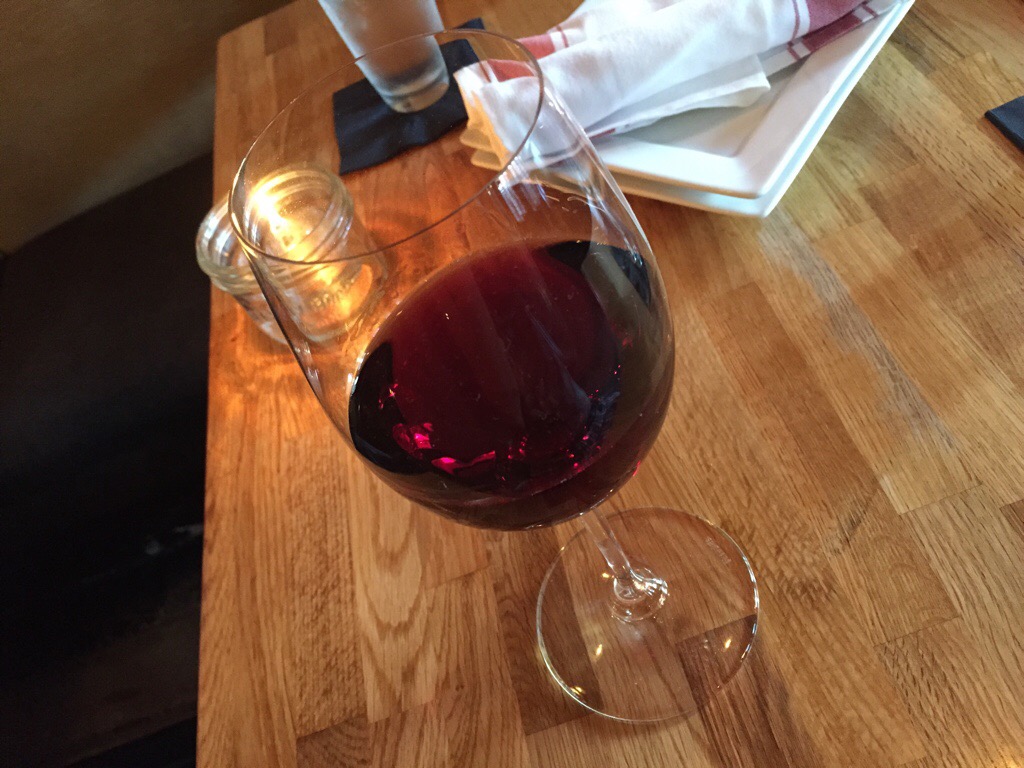 Balsamic Marinated Olives ($4) was an interesting starter. I couldn't help comparing the dish with the one I had at Farmer's Apprentice, which I loved. The balsamic flavour was a little overpowering, and I could barely taste any of other elements in the description: smoked pork fat, spruce, and chili flake. So I decided to get some bread so that I could enjoy the olives a bit better. And the side baguette they gave us was not free. Seriously? If all the dishes are meant to be shared on the menu here, why don't they serve some free bread like other places do?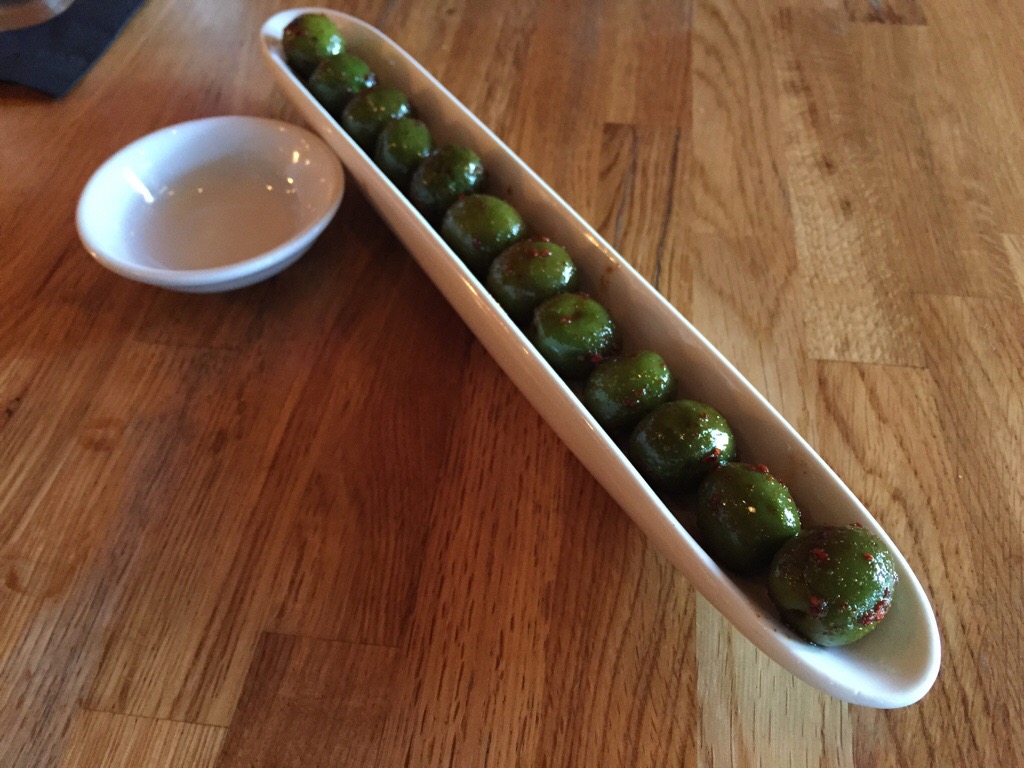 Despite a small disappointment with the olives, buy klonopin online their other dishes were much more successful.
Bison Tartare ($18) with Tarragon Cream Sauce, Artichoke, and Puff Barley was beautifully plated, and rather playful on mixing different wonderful textures – tenderness from the tartare, crispiness from barley, and creaminess from the sauce. And the different flavours were mostly subtle, but worked extremely well together showcasing the fresh ingredients.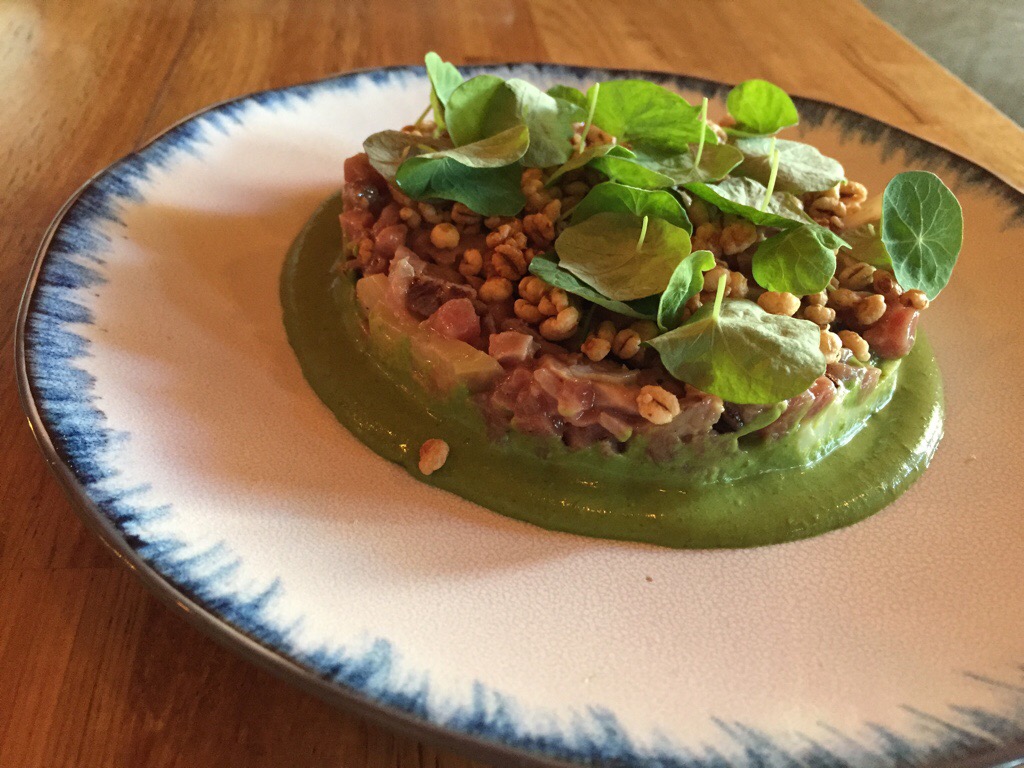 Asparagus ($8) with deviled Egg aioli, crispy mushroom, Parmesan flakes, and pine oil was brilliant in adding richness into a vegetable dish in such a clean way.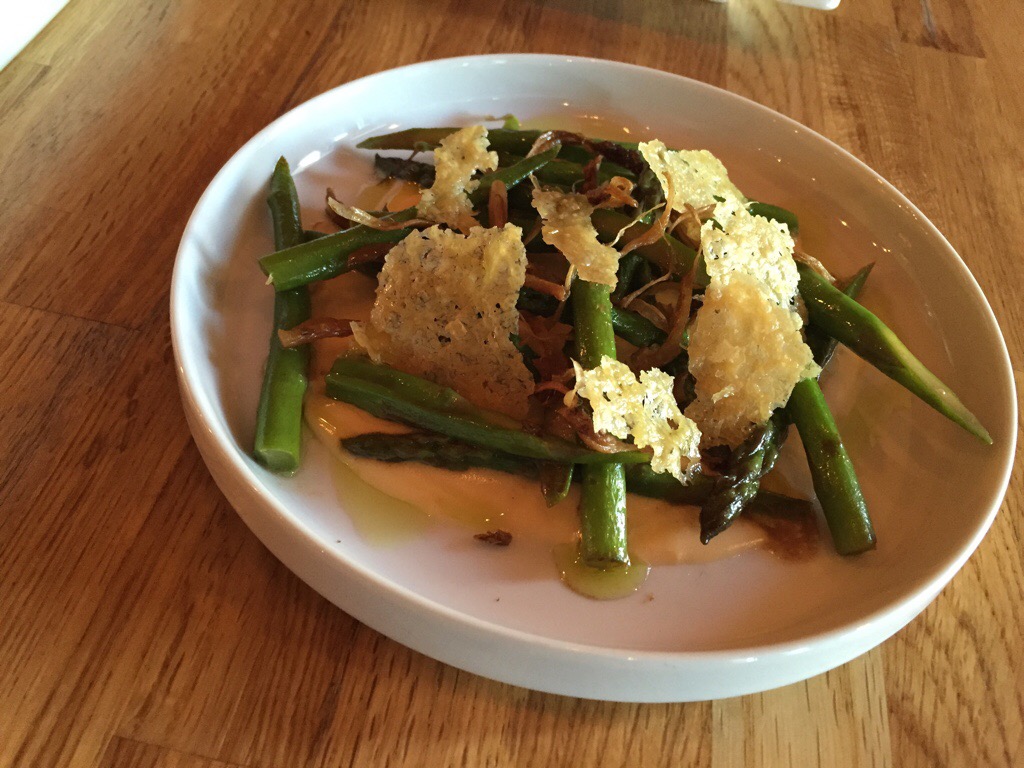 Pork Belly and Calamari ($15) with Sofrito and Gremolata was possibly inspired by Spanish tapas, and the Mediterranean flavours worked impeccably on the local ingredients. The calamari was cooked perfectly and I was very pleased with the succulent texture.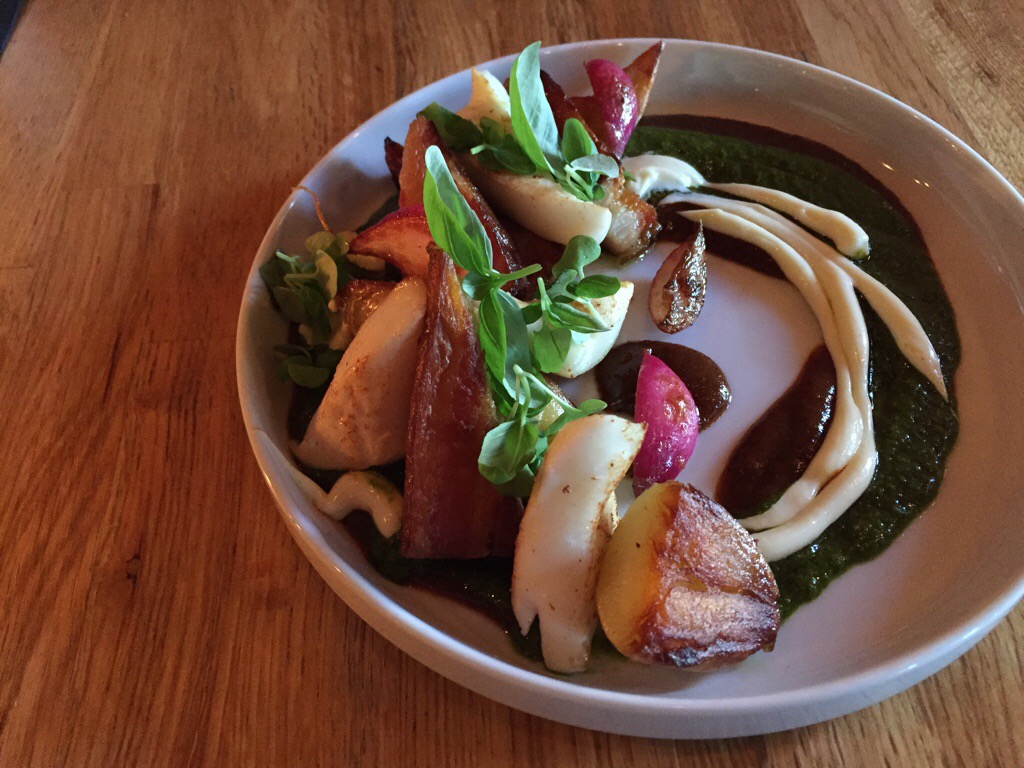 48-hour Lamb Shoulder ($20) was generously portioned. All the components sang greatly together: burrata, Moroccan spiced lentils, apricots, and baby turnip. Lamb was tender and melting in my mouth. The whole dish was not as heavily spiced as I expected. Once again, they have let the wonderful ingredients shine.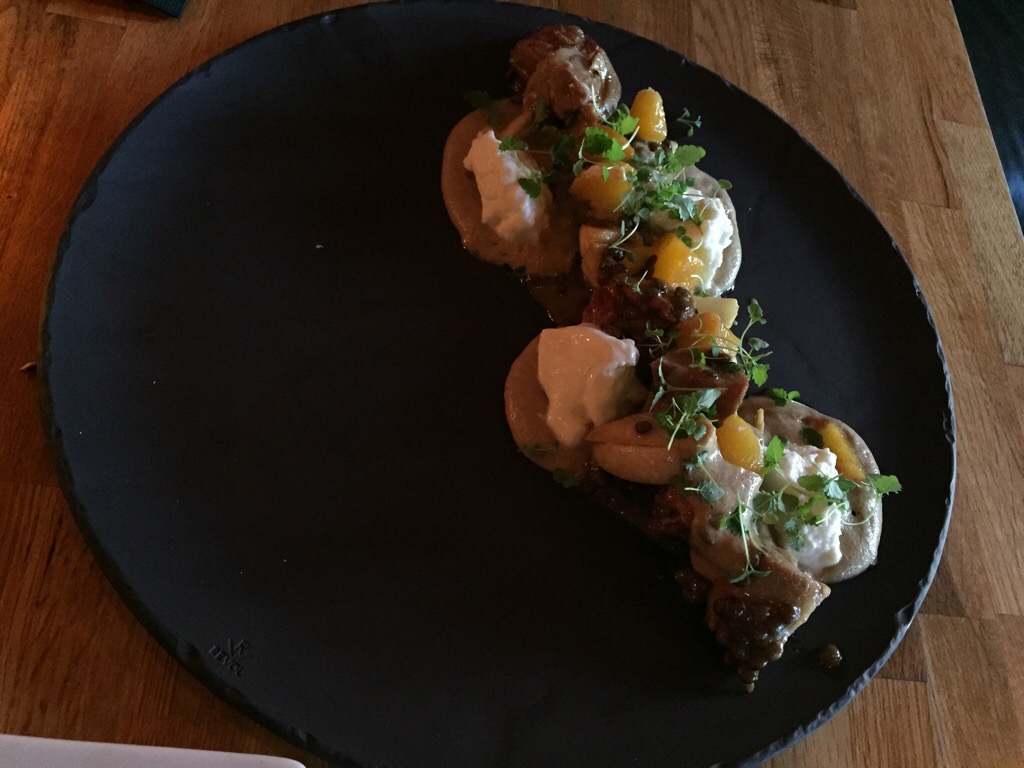 I was pretty full, but still eager to check out their dessert menu. My choice of Coconut Panna Cotta ($9) with strawberries, lemongrass caramel, and lime elder flower granita ended the meal with a fantastic note. A classic Italian treat with some Asian twists – there can't be a better example of multiculturalism of this great country.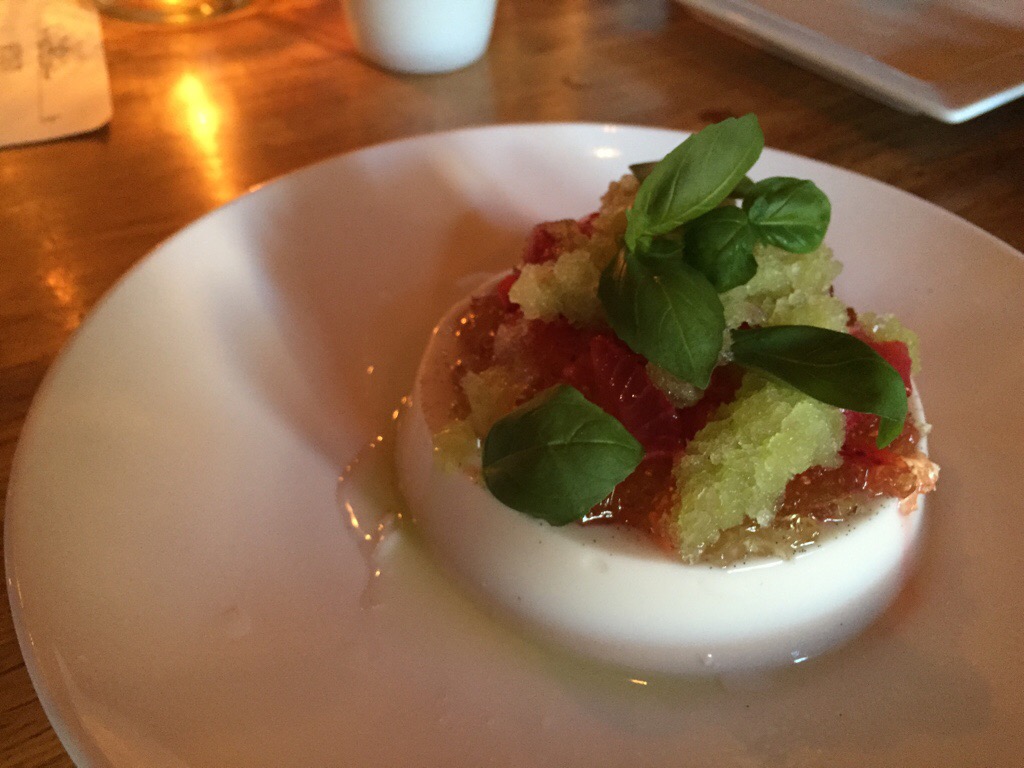 Website:
Map and other reviews: