I saw Nha Trang's ad in Sing Tao Daily, and decided to grab some early dinner after spending some time on Main street for Vancouver Car Free Day. Their special combos sound very enticing.
About this restaurant, there was a funny story. It was years ago right after I moved to Vancouver. I came to Nha Trang with a girl that I was pursuing, and she jokingly asked me to swallow a piece of tiny purple chili pepper before she agreed to go on another date with me. And I did… Oh man I was in agony was hours. We tried beer, milk, and yogurt at the restaurant – nothing worked. Well that was embarrassing. I got the date but it was a hell of a price to pay.
The place was a lot bigger than it looked once we entered the small and slightly underwhelming front door. And we were the the first customers of the evening – I probably shouldn't be surprised as it was another beautiful sunny early Saturday evening.
We ordered one of their specials 2-course combos, a spring roll and a small beef pho ($7.99), and it was a heck of a deal. The spring roll was definitely bigger than the ones from other restaurant, and it was crunchy, fresh, and tasty. The pho broth was good, although a tiny bit sweeter than what I would like, still pretty flavourful. They actually put a slice of Cha Lua (Vietnamese Sausage) in the noodle soup as well, which I found a bit odd as I was expecting all beef in a bowl of beef pho.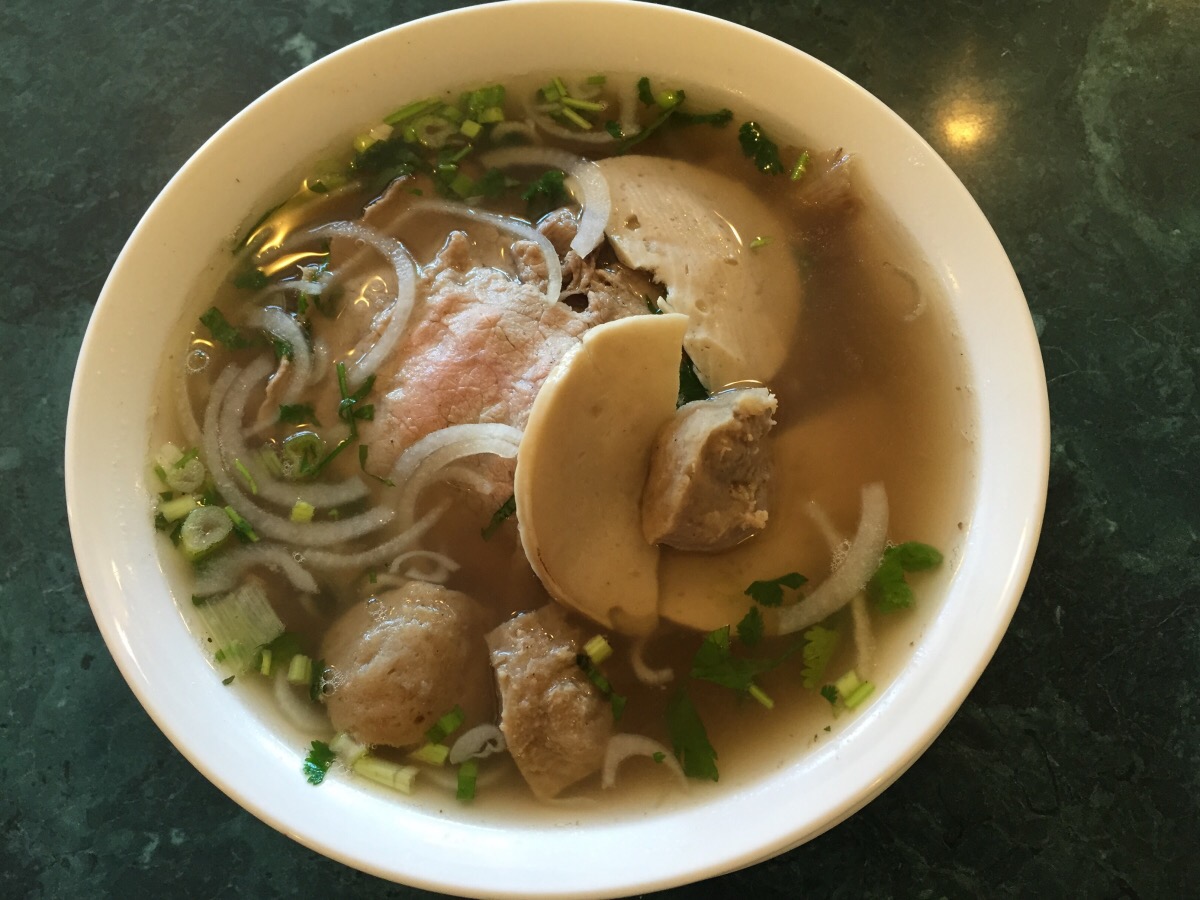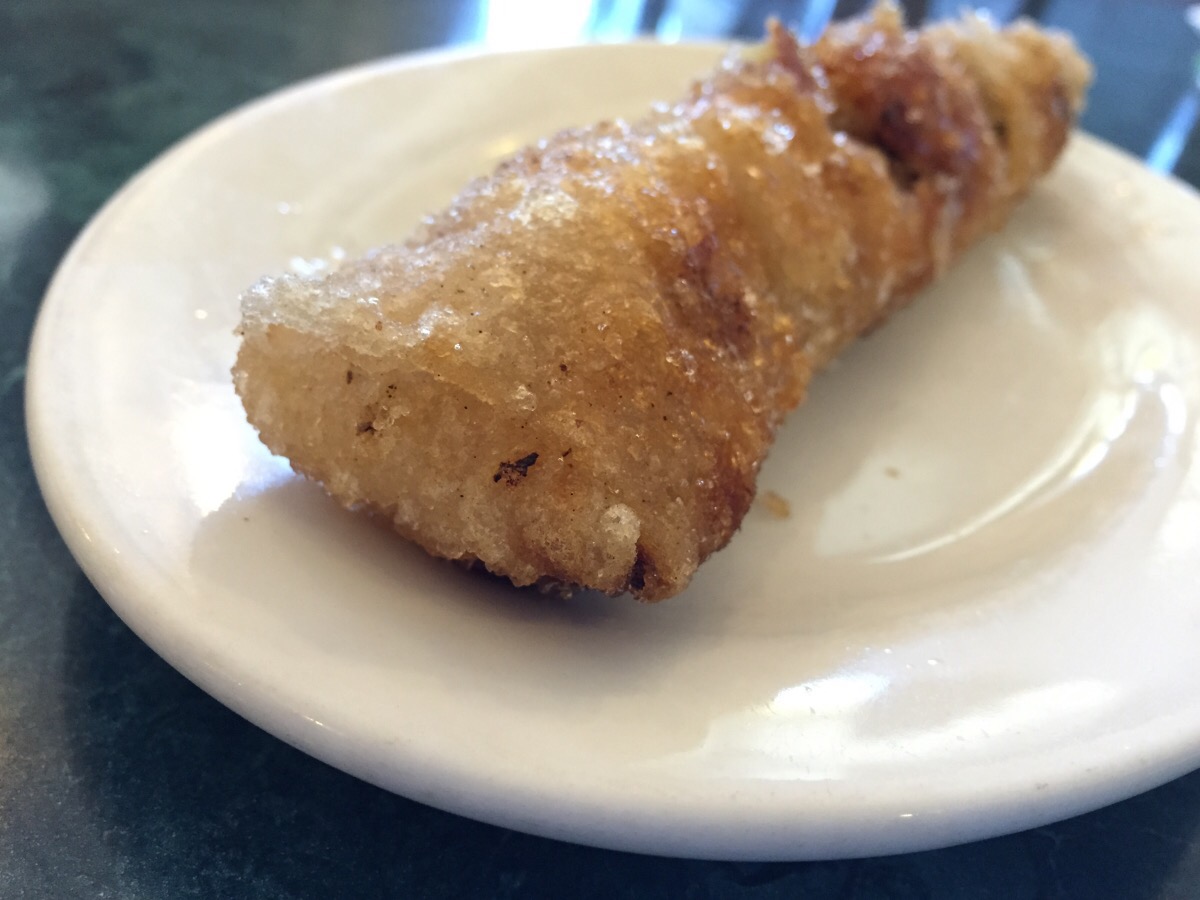 Oh boy the size my Grilled Pork and Spring Roll on Vermicelli (Bun) ($9.35) was gigantic! Besides the huge spring roll, there was a lot of pork, and the charred and lemongrass flavours were all there. I knew I was gonna meet up with my friends later for a late dinner so I only ate 1/3 of it, and it would be plenty for another meal.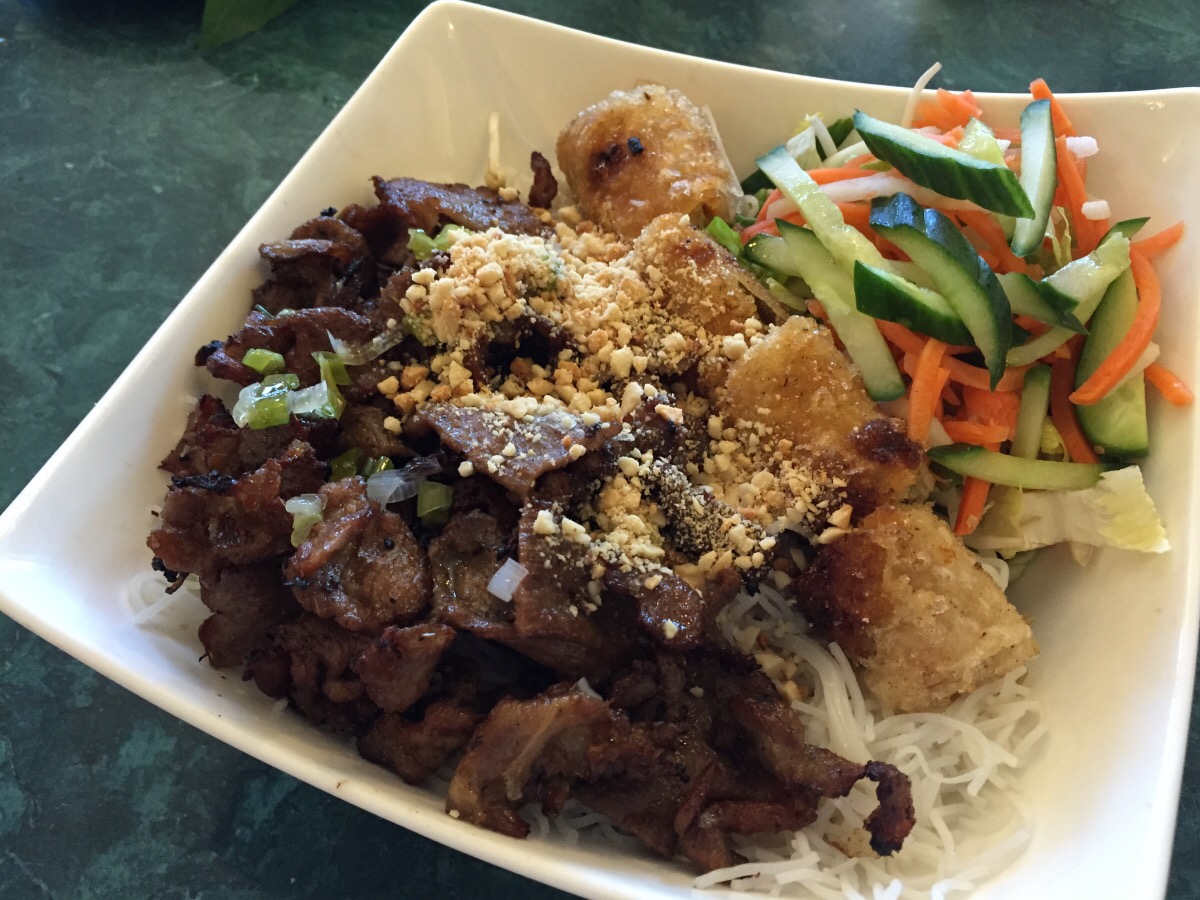 I probably wouldn't say Nha Trang was the best Pho place in the city but I have been impressed so far. So maybe if I get to visit back here, I would have a better idea. To be concluded… 🙂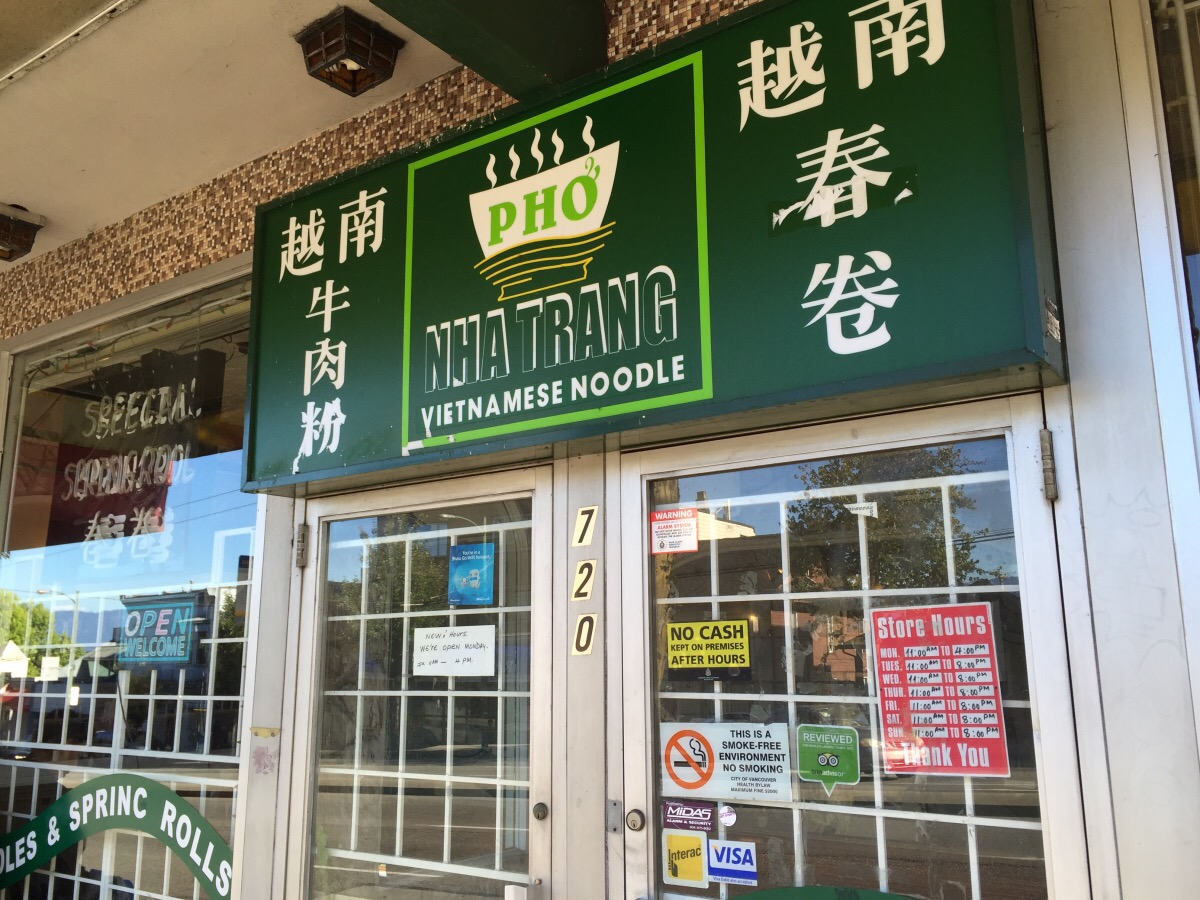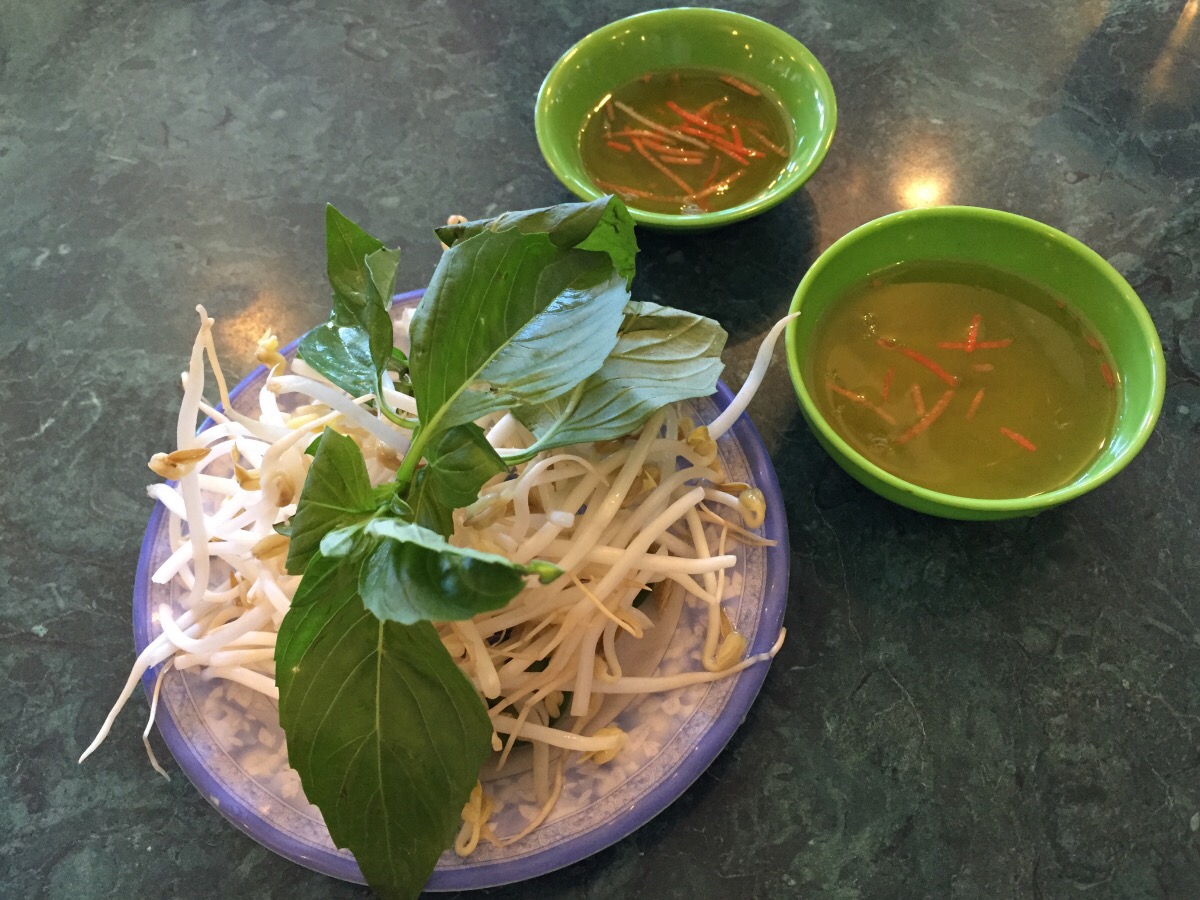 Map and other reviews: