Pascal and I wanted to go for a Chinese New year lunch. But the choices of fine Chinese restaurants in downtown business district have become almost nonexistent, with Victoria Chinese Restaurant at Royal Centre and Imperial Seafood at Marine Building both closed. The nearest bets probably are Kirin in Coal Harbour, and Floata in Chinatown but they are a bit far for lunch within walking distance. So it seems the Chinese fine dining scene has abandoned downtown Vancouver. With only a few ones left and widely scattered on Vancouver West Side, people who live in downtown probably need to venture down to Vancouver East Side (East Van) or Richmond for dim sum and more refined and authentic Chinese food experience.
Since I refused to go to any place that has 'Wok' or 'Express' in the name, or just any place at a food court, there were only a couple choices left in the area: Shanghai Xiao Long Bao, or Next Noodle Bar. Noticing Next Noodle Bar with a surprisingly high rating of 86 on Urbanspoon, I decided to give them a shot. I was less than impressed with their over-100-item menu, usually a sign of lack of focus. The menu shows different regional influences of Chinese cuisine, from Cantonese, Taiwanese, Northern Chinese, to even Malaysian and Singaporean.
When our dishes came, despite being slightly off from the original recipes, they were actually quite well prepared and tasty. And I could tell their chef is experienced and a commendable expert executing dishes with the wok.
Sanpei Chicken ($12) is a popular dish that you can find in any Taiwanese restaurant. 'Sanpei' in Chinese means three cups, emphasizing the uses of one cup of cooking wine, one cup of soy sauce, and one cup of sesame oil, although nowadays I doubt anyone would use a full cup of sesame oil making the dish so greasy. They put a lot green onion in the dish but not a lot of basil, and they is xanax an over the counter drug could have used a bit more ginger and garlic. Nevertheless, chicken was delicious – moist, tender, and well seasoned.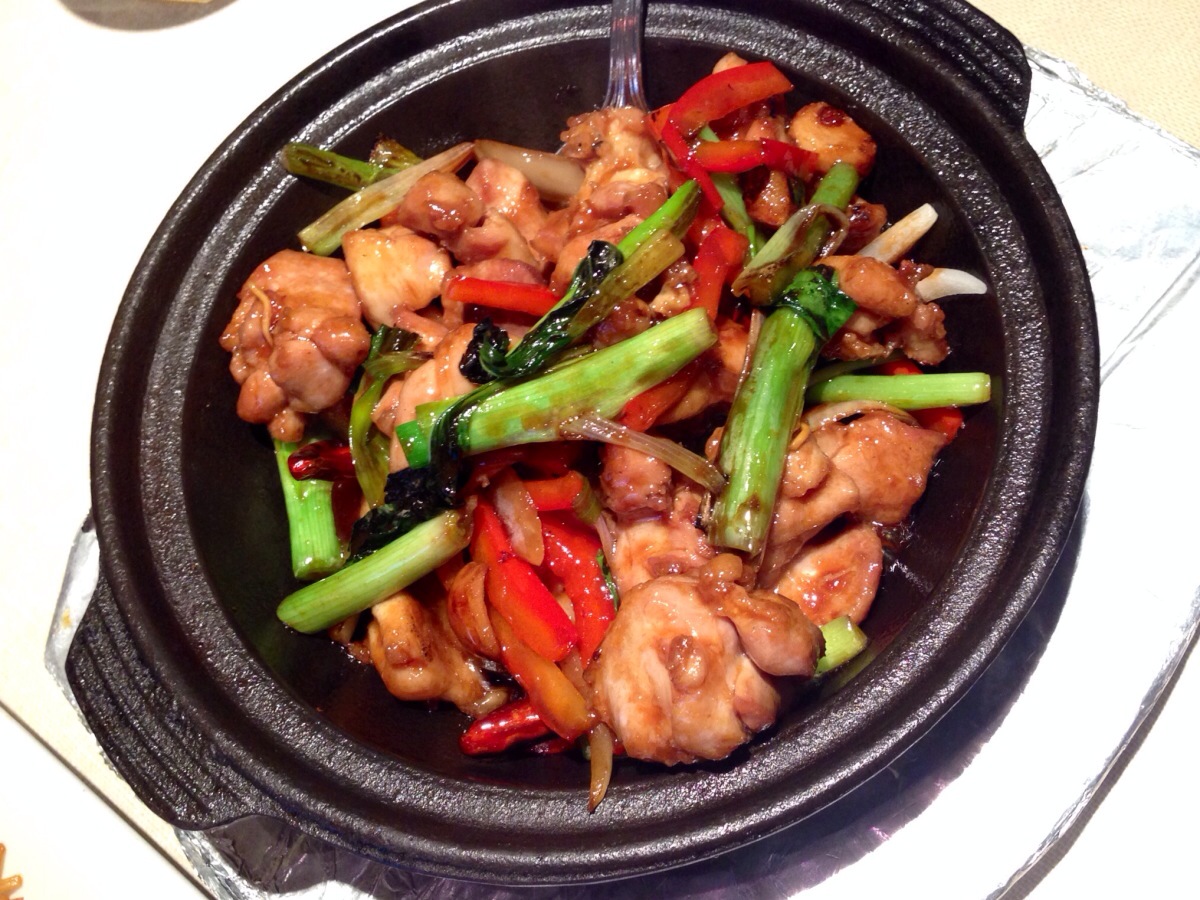 'Pei Fong Tong' Chow Mein ($10.50) was pretty good as well. 'Pei Fong Tong' is a preparation method used on Hong Kong seafood dining boat, for cooking live crab using a lot of fried garlic and chili. But this fried noodle dish did not seem very relevant to its name. There was no fried garlic or chili, nor it was spicy at all. But the uses of small shrimps, minced pork and thin noodles reminded me of Taiwanese Style Fried Rice Noodle. However the noodle dish was executed quite nicely as well – not too dry, not too moist, with all the the ingredients fresh and tasty.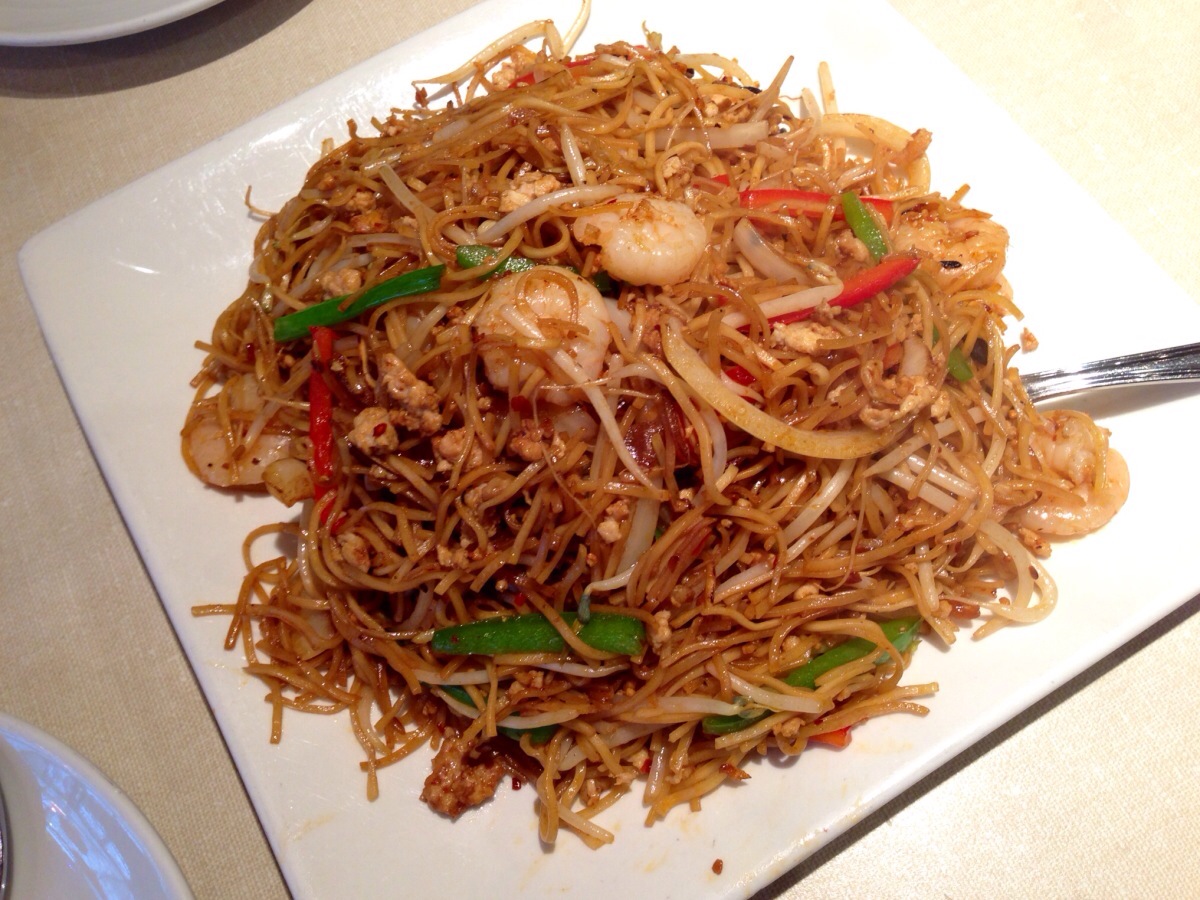 Pascal really wanted to try Crispy Ginger Beef ($12) as he liked what he saw on the table next to us. To me the dish looks very food court Chinese – breaded, deep fried, and with some kind of sweet and sour glassy sauce with some kicks from ginger. But once I put a piece in my mouth, it was shockingly good. Despite how it looks, the beef is cooked perfectly – the breaded exterior iscrispy and the beef inside is super tender and moist, and the flavour was spot on.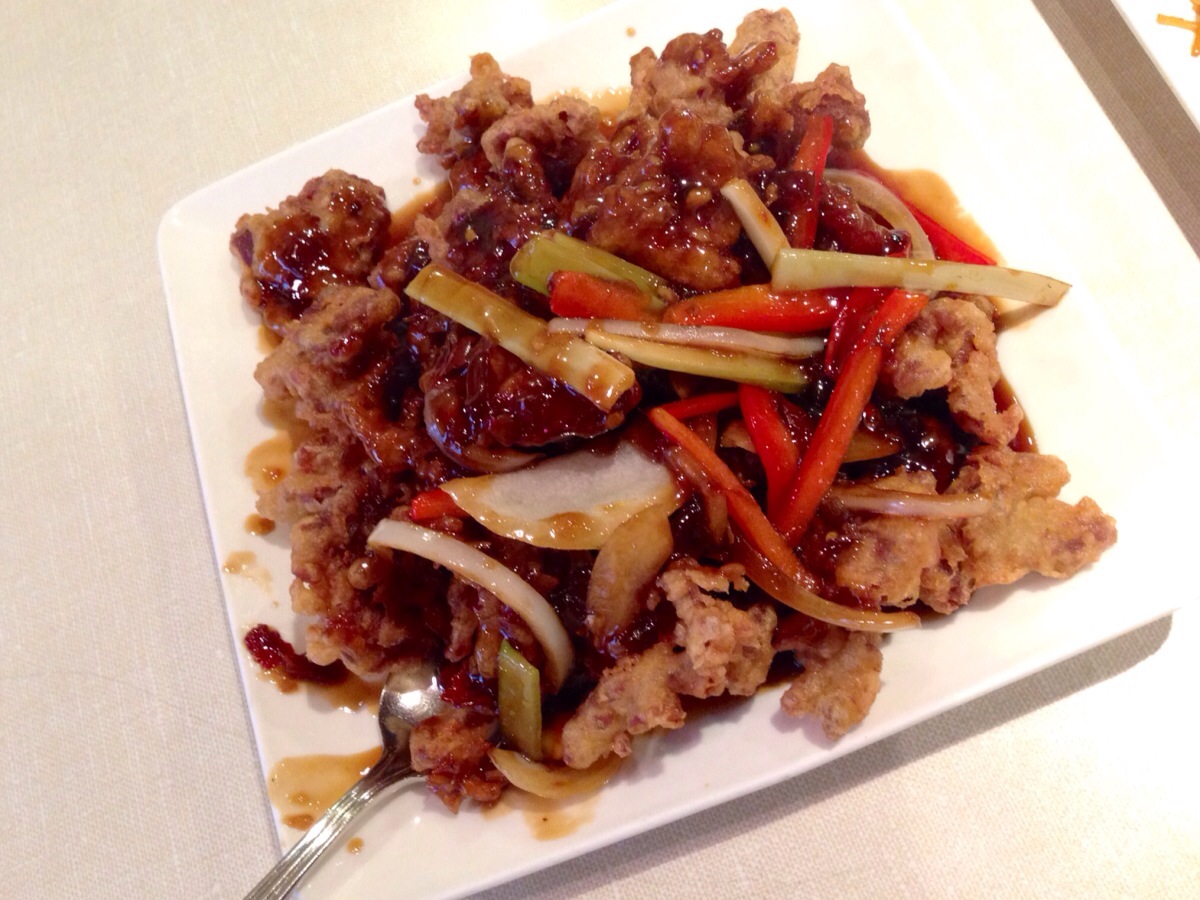 Although I was questioning on the authenticity on some dishes, I still had a very tasty lunch with 3 nearly perfect dishes in taste and texture. This is such a pleasant surprise, and I'm glad I had a decent start of my food adventure for the year of Wood Sheep!
Happy Chinese New Year Everyone!
Website:
Map and other reviews: