I was slightly disappointed that I was not going to have the famous Sweet and Sour Pork at Hoitong, as Shin didn't realize how popular the place was and didn't book early. It's one of his most favourite dishes and he wanted it for his birthday.  Well, let this be another lesson for the young soon-to-be-26-year-old.  So instead, we found ourselves at a new restaurant, Chef Pin, specializing in Sichuan style "mala" dry pot. I first discovered this dish at Liuyishou Chongqing Hot Pot. "Mala" hotpot might be the most popular dish in China, but it's still a new concept for North Americans to cook their own food in a restaurant. The dry pot is the hot pot without the hot boiling liquid. You could order all your favourite hot pot ingredients, and the restaurant would have them cooked in "mala" spices and served in a large pot in front of you. So basically it's a giant stir-fry dish with a lot of hot spices. 
This is Chef Pin's 2nd location as they first opened the dry pot speciality restaurant on Kingsway last year. They must be doing well to expand and open the new location on the most competitive Asian food street,  Alexandra Road in Richmond.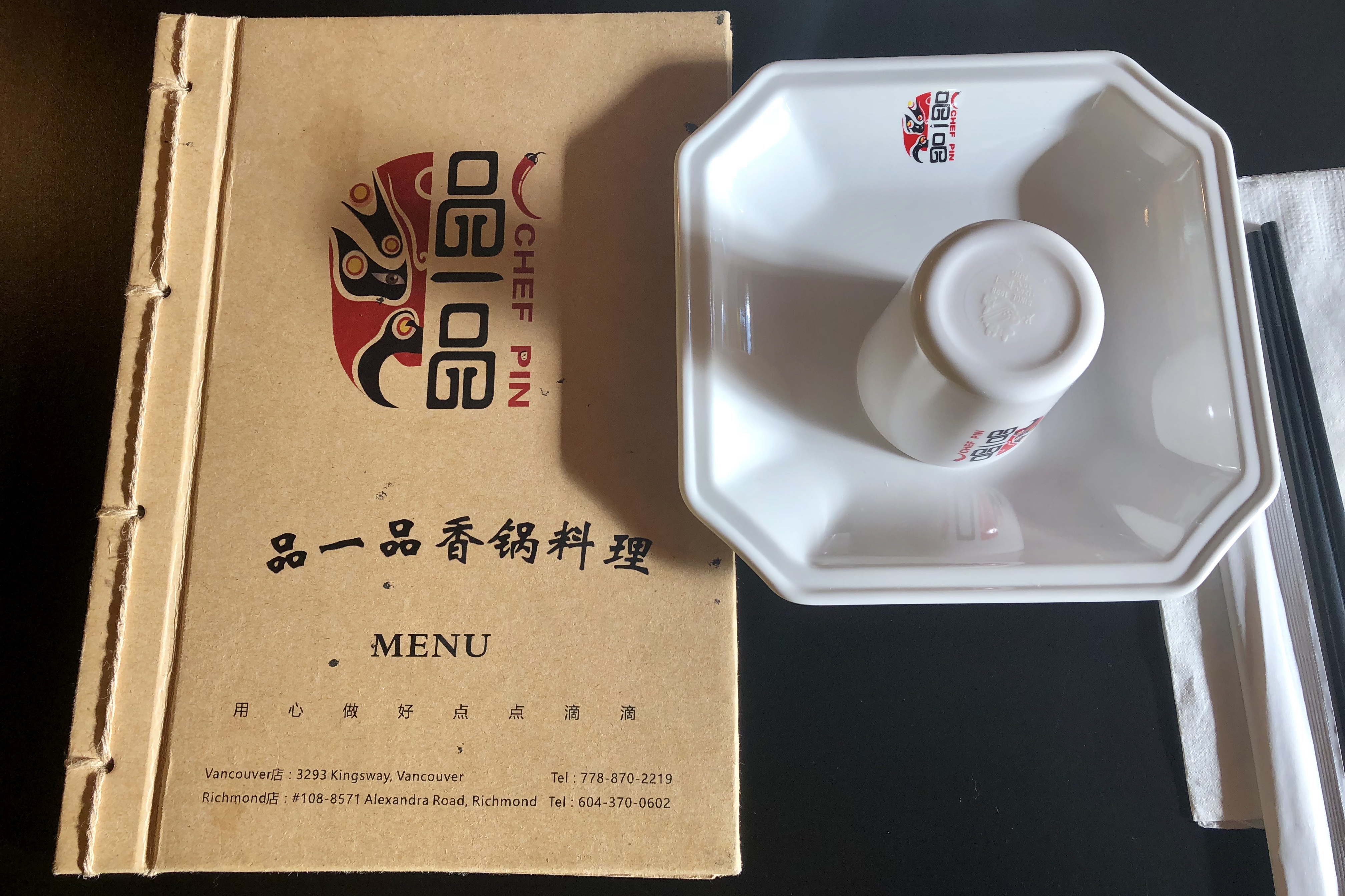 Well, it's a "mala" (literally means numbing and spicy) restaurant and expect most dishes here hot and spicy. They seem to always offer you a few free slices of watermelon to cool yourself down and cleanse your palate. And watermelon juice ($3.49/glass) is always available for keeping you cool and hydrated.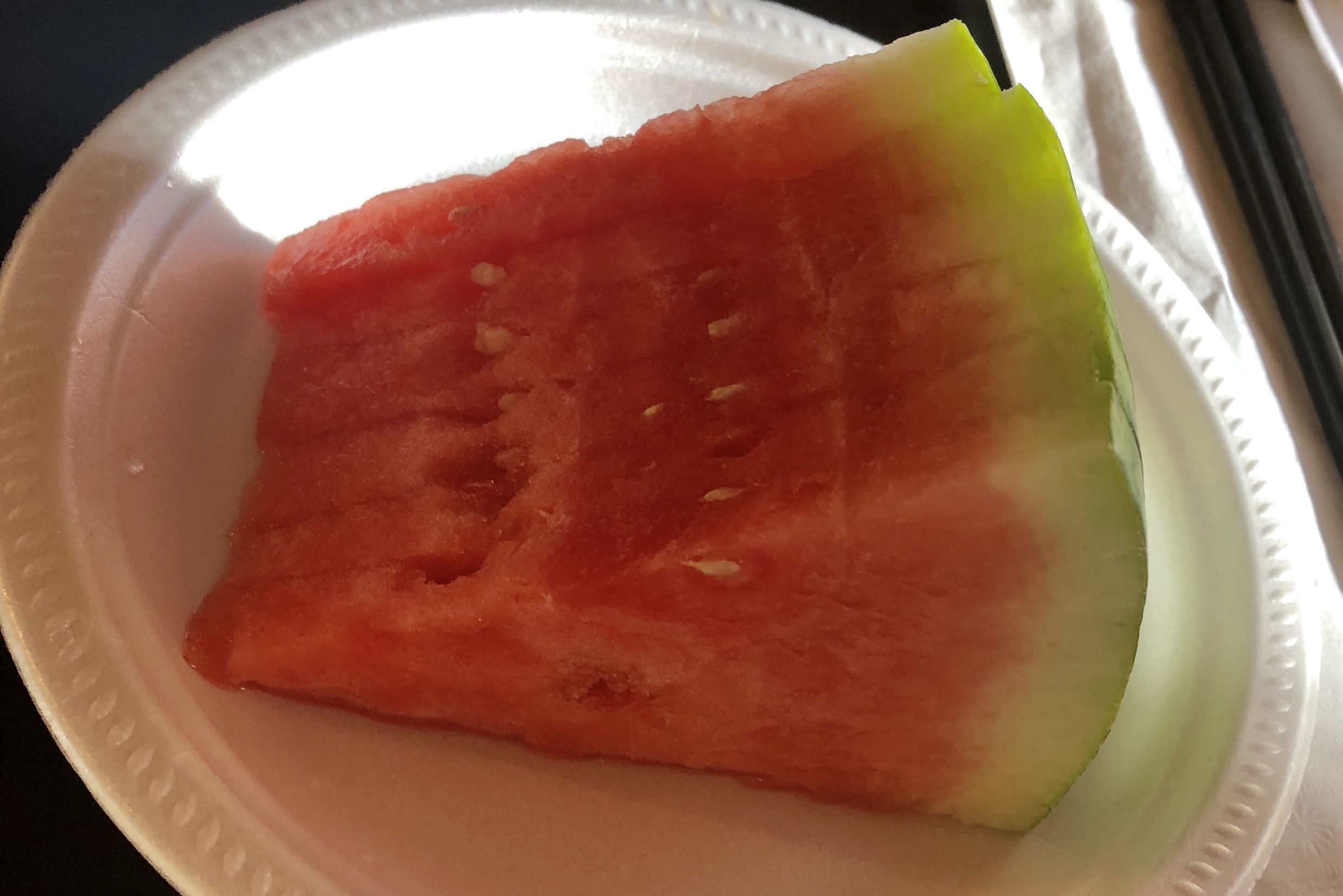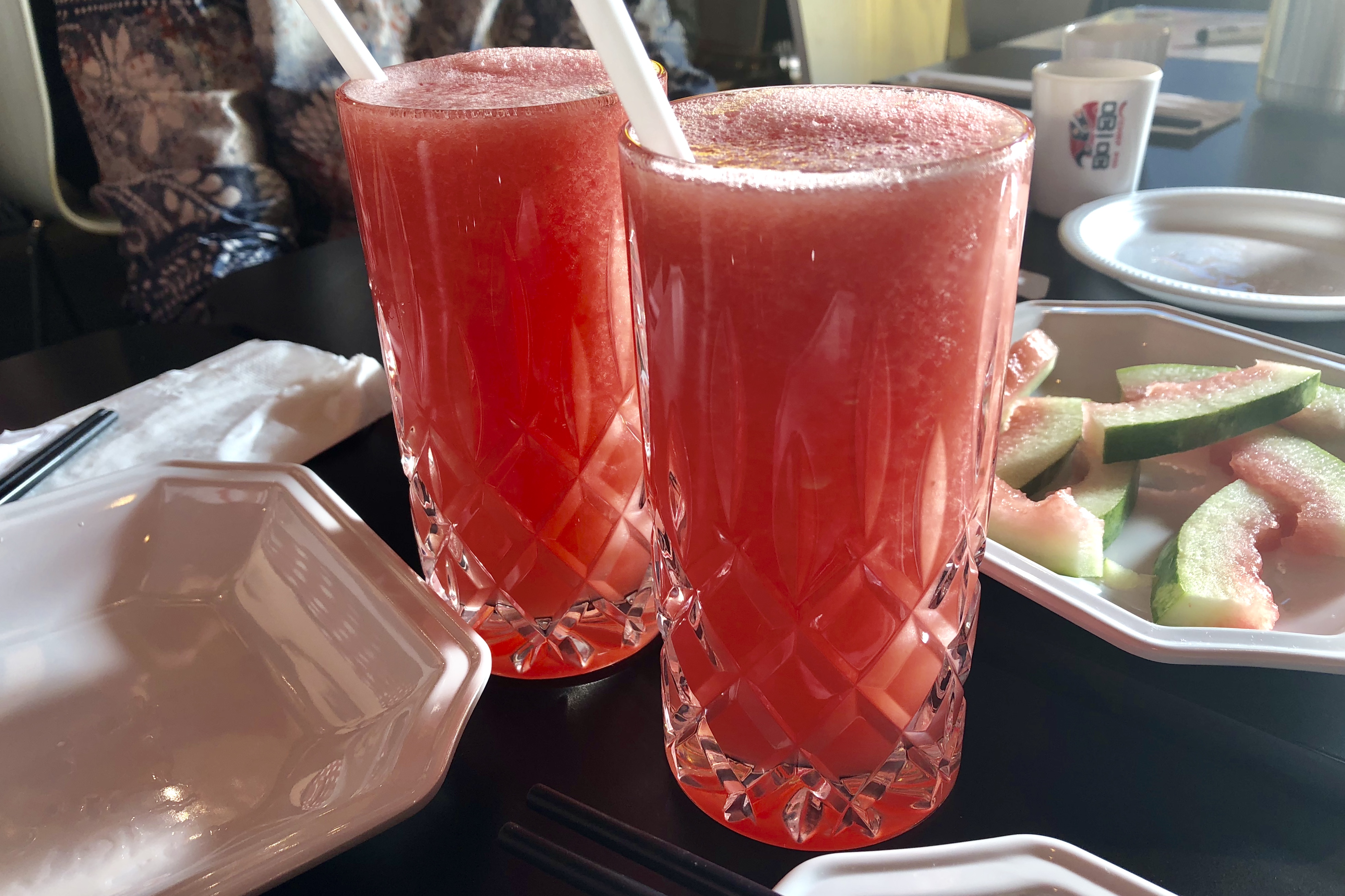 We had a couple appetizers. The Hot & Sour Fern Root Noodles (4.99) was indeed super hot and sour, but I thought the taste could be more balanced. Maybe they should add a touch of sugar? And making noodles from fern root is definitely something new to me. The Spicy Chicken Hearts and Livers ($7.99) was also fascinating. Exhibiting just a little bit of heat, I thought the pieces could be sliced up here so that each bite could be more flavourful and less, meaty.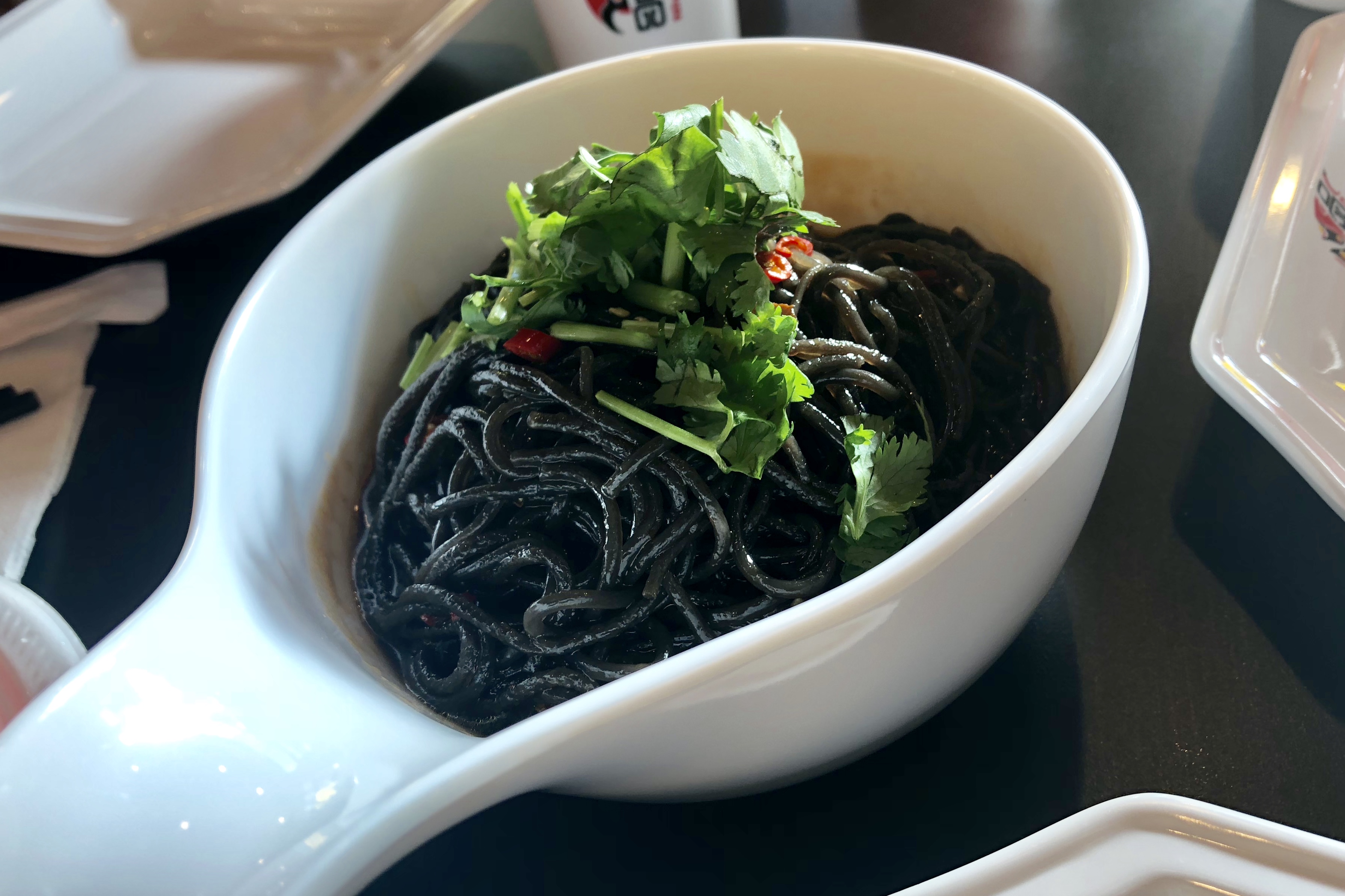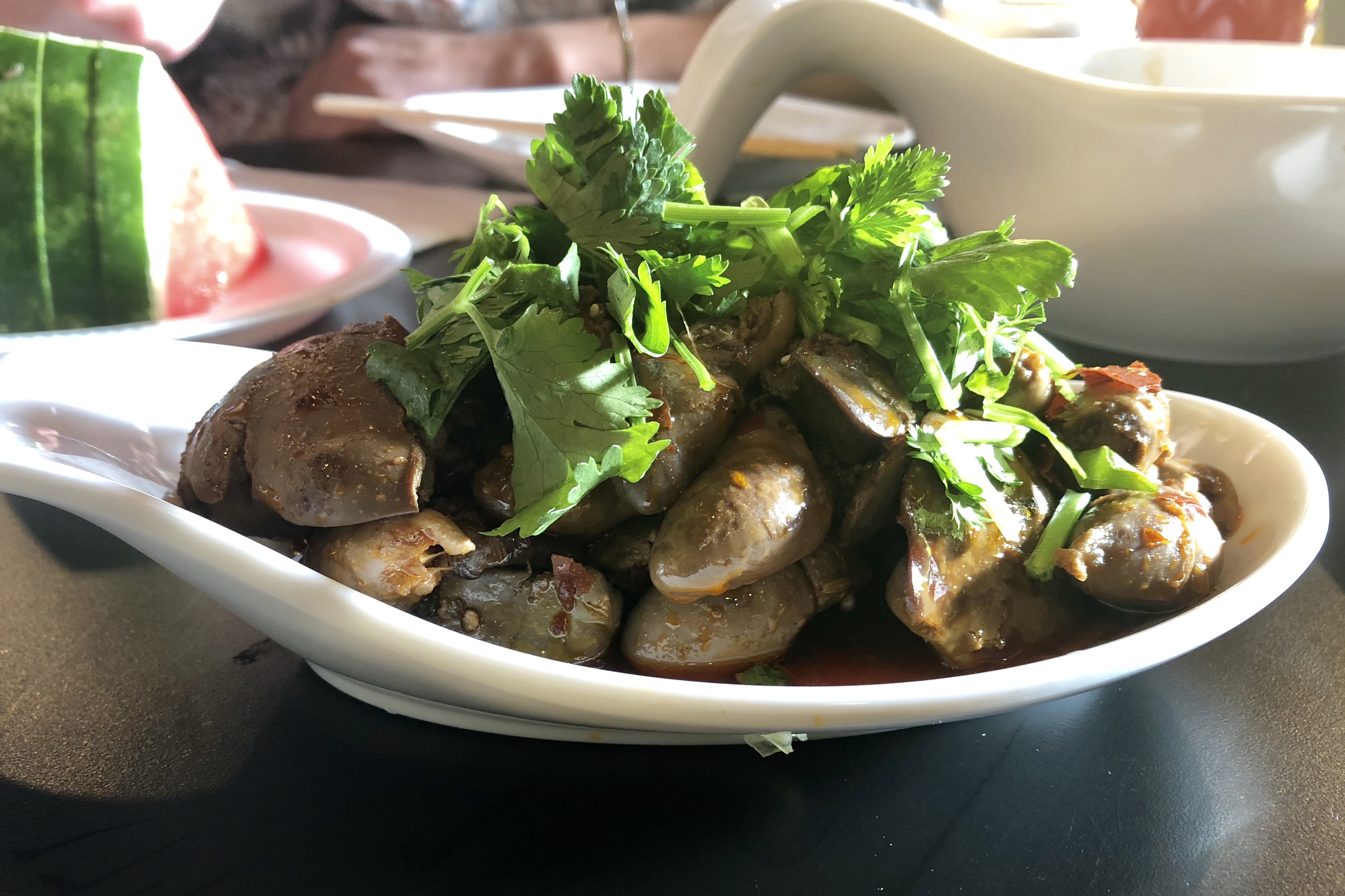 The main dish was the Spicy Lobster Dry Pot ($49.99), which is also the base. One lobster is not enough for 4 people to share, and that's why we ordered other ingredients to make it more abundant to feed everyone. So we added Beef Omasum ($9.99), Beef Aorta ($7.99), Marbled Beef ($7.99), Pork Intestine ($5.99), Chicken Gizzard ($5.99), Bean Curd Skin ($2.99), Napa Cabbage ($2.99).
Variety meats are indeed the main traditional ingredients for Siuchan or Chongqing hot pot. As a texture guy, I found the cut on meats here is a little small, and the cut of veggies is too big, and I couldn't enjoy the crunchiness from the meats.
The lobster was well cooked, and it was pretty interesting with all the spices. I felt like I never had a big meaty piece to have that succulent satisfaction. Usually, even just one good piece is enough to make me fall in love. But I didn't' find that today.  A lot of people order the Spicy Crab as well around us. But I think for such a hearty experience with hot spices, it would be better to go with chicken – and large meaty pieces of chicken.  This is probably why I found the Chicken Dry Pot I had at Liuyishou was more satisfying.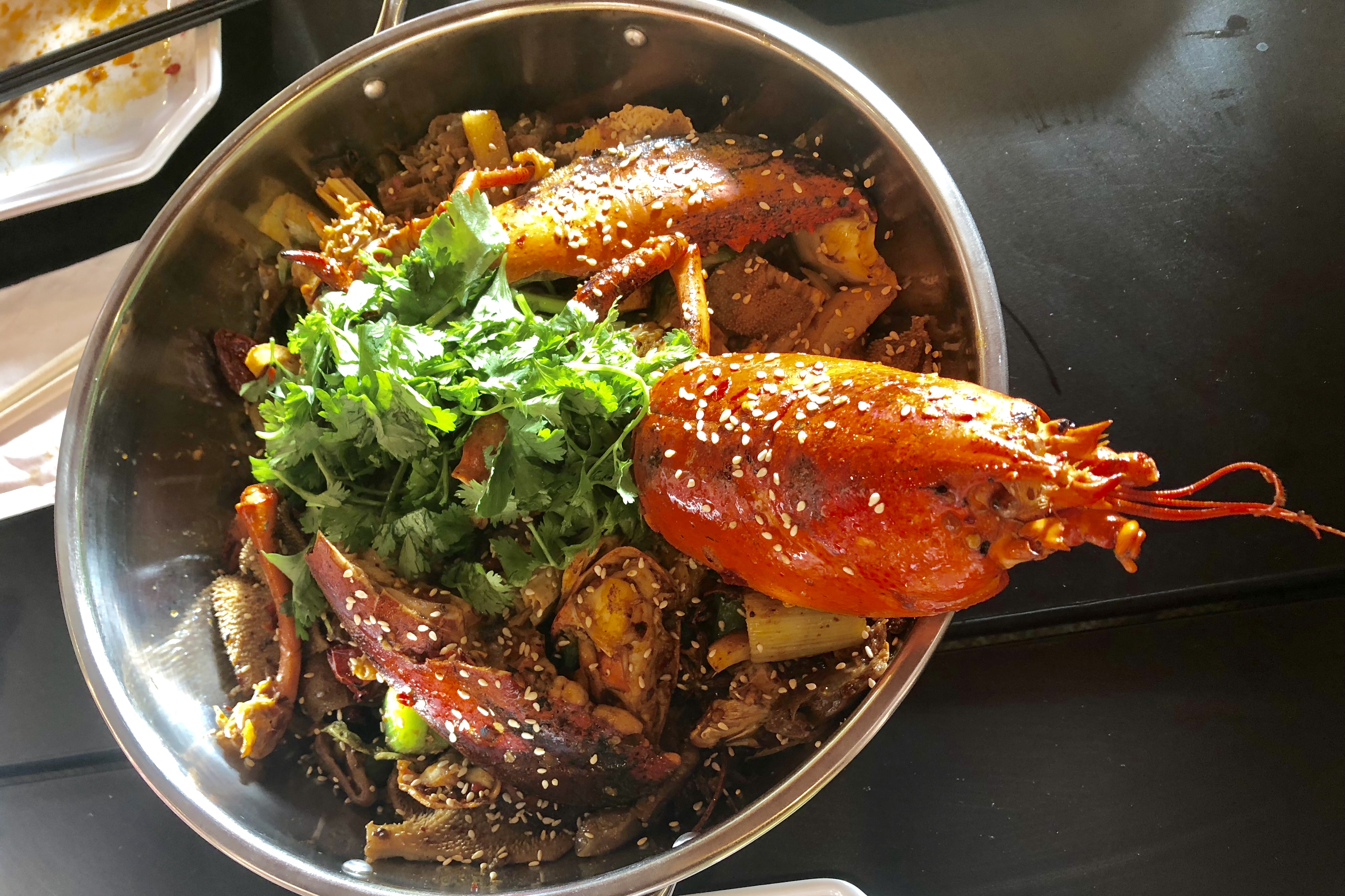 We also went for the medium spicy, but it didn't feel like it was enough if you truly enjoy spicy food. I think basic seasoning could be an important factor. The ratio of salt and hot spices is the key. Although this could be very subjective, I thought they did a better job at Liuyishou.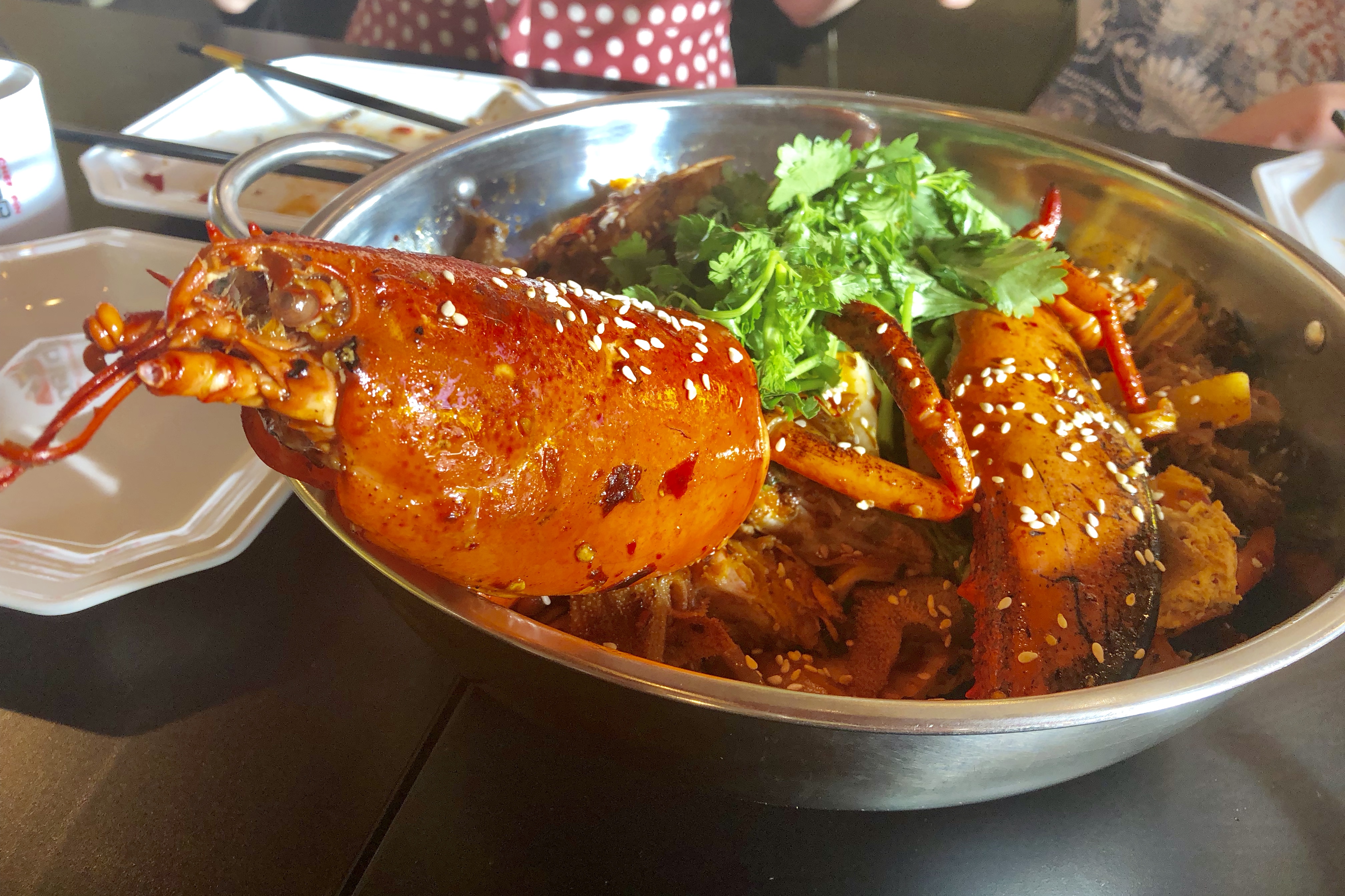 They served quite a few alcoholic drinks such as beer, rice wine, and Chinese distilled spirits. We were feeling like drinking a lot tonight so we just had a bit of the Kooksoondang sweet rice wine ($4.99/glass) for the birthday toast.  They sell it by the glass, but since one bottle is about 5 glasses, you get a bonus glass if you order 4 because they would give you the whole bottle.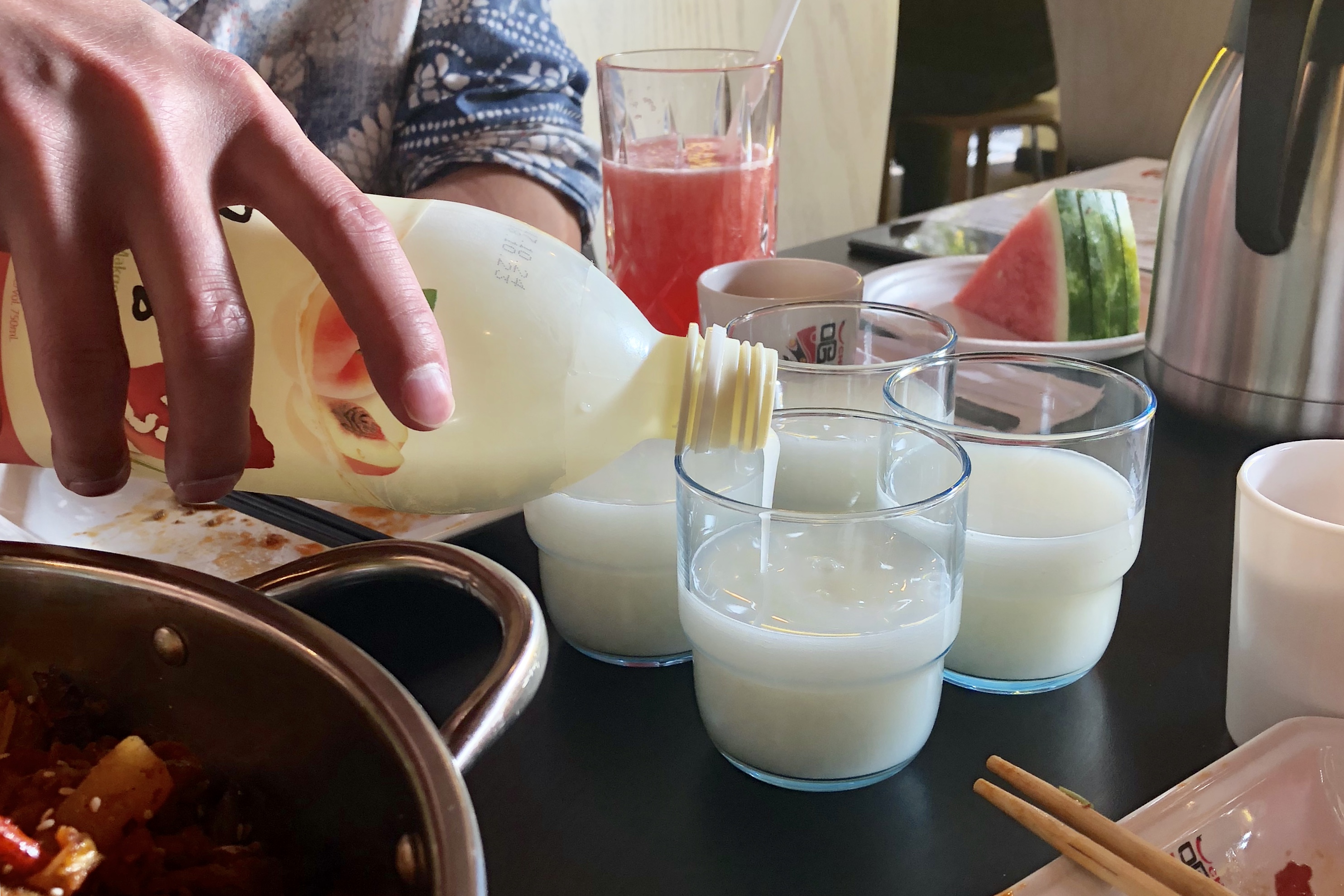 Final thought
Shin thought the dry pot here at Chef Pin tasted better than the one had at Liuyishou, which was the opposite to what I felt. I found more pronounced spiced up flavours,  refined cuts of ingredients, and better presentation at Liuyishou. Maybe it needed a touch more of sesame oil and salt here at Chef Pin. The Whole Lobster was cooked properly. However, there wasn't a huge amount of meat. One lobster obviously isn't enough for 4 people, and adding more ingredients, such as meats or vegetables, could get pretty pricey quickly (4 people for $146 before gratuity, only $30 spent on beverages). As for the rest of the side dishes, the Spicy Hearts and Livers and the Hot & Sour Fern Root Noodles are unique and worth trying, although personally, I found both could be prepared and seasoned a bit better.

$$ – $$$
rating: [wp-review id="14755″]
Chef Pin
108-8571 Alexandra Rd, Richmond, BC V6X 1C3
(604) 370-0602