Shin's birthday dinner night didn't' come to an end after we finish our meal at Chef Pin. We wanted some light desserts. There is a ton of Asian dessert choices in Richmond, but we went for something a little healthier, tofu dessert.  Although the dessert speciality shop is newly opened, the brand of iTofu had a longtime presence at the Richmond Night Market.
Here they serve traditional tofu desserts such as tofu pudding and soy milk, as well as their popular speciality called iTofucotta, which has a firmness between tofu pudding and regular tofu, and the smooth and slightly bouncy texture like pannacotta.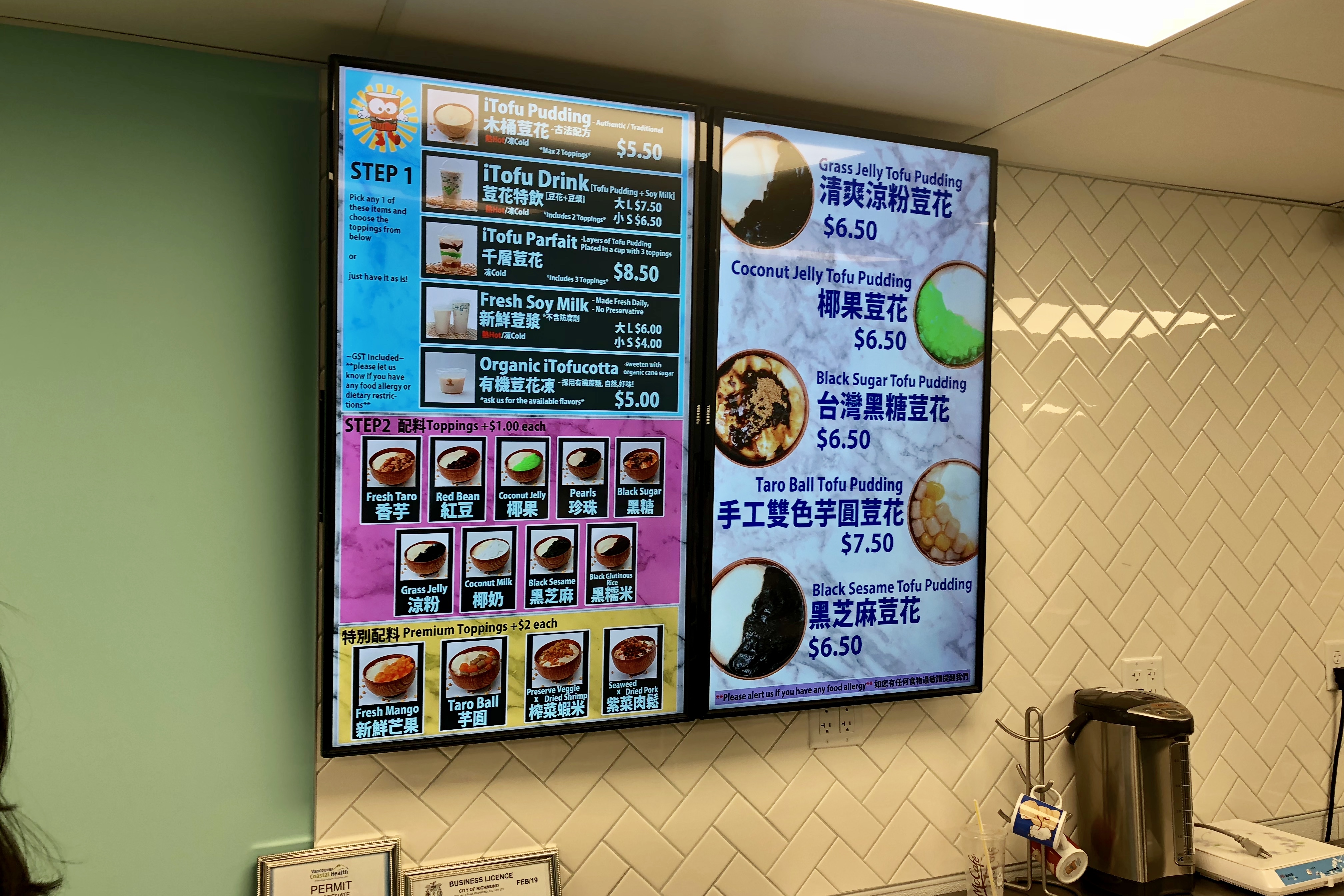 The iTofucotta is made with organic soybeans and has many flavours. Many find their little writing board very helpful, listing the choices by the ranking of popularity.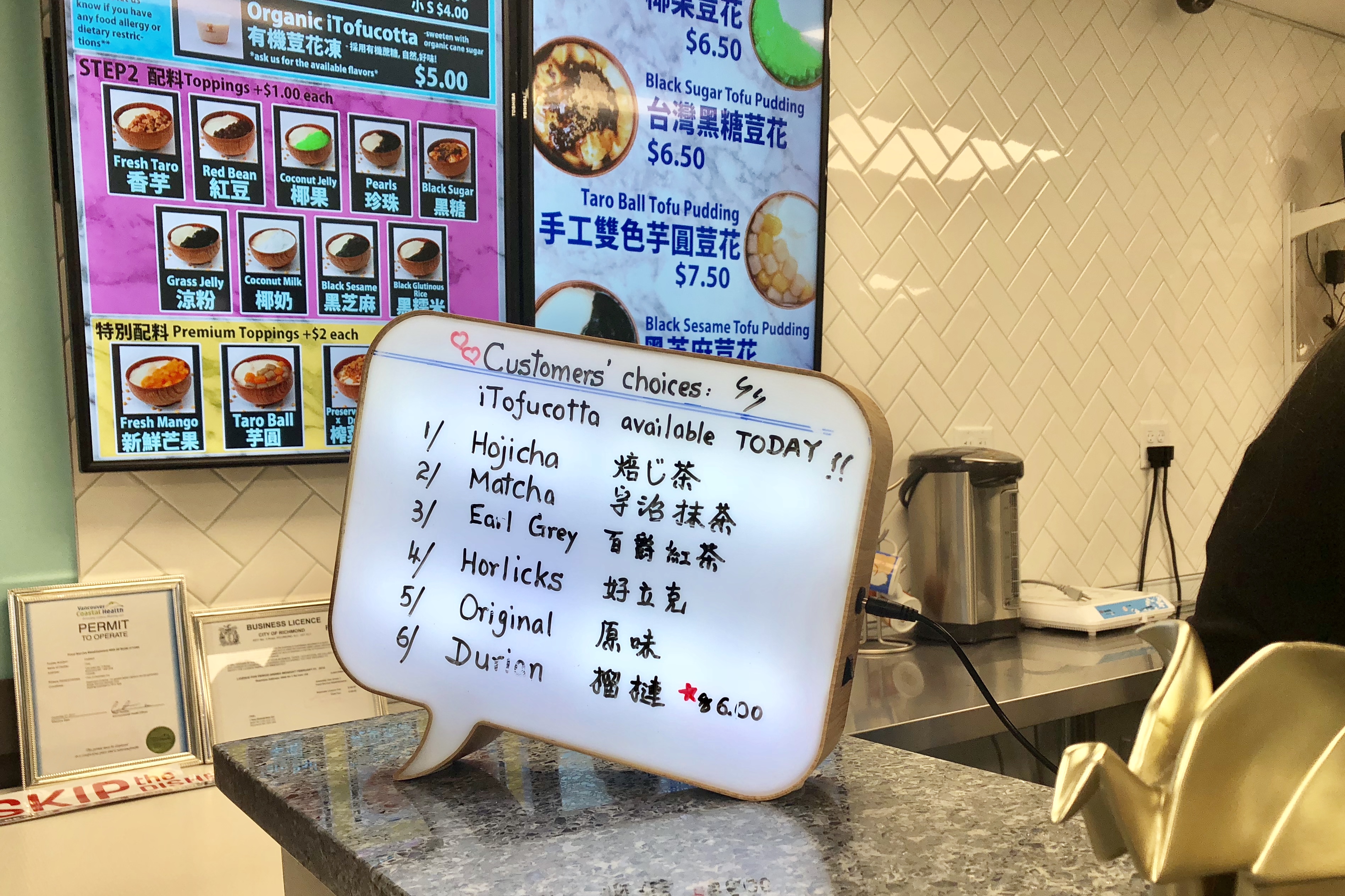 Tristan and Van, both grew up in Hong Kong, chose their familiar flavour of Horlicks ($5), when I went for trend by getting the Matcha ($5).  But the popular flavours also include Hojicha ($5), Earl Grey ($5), and Durian ($6).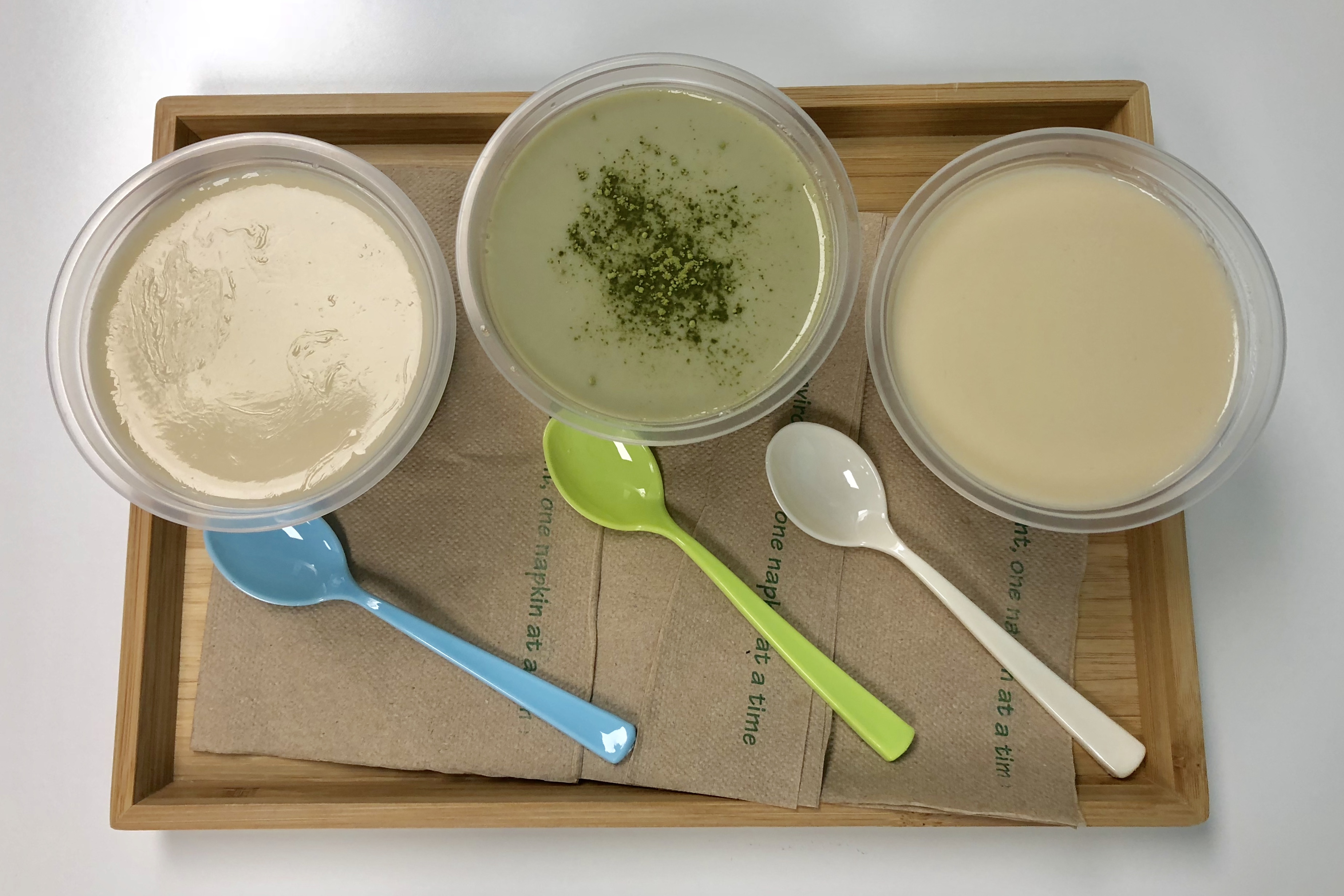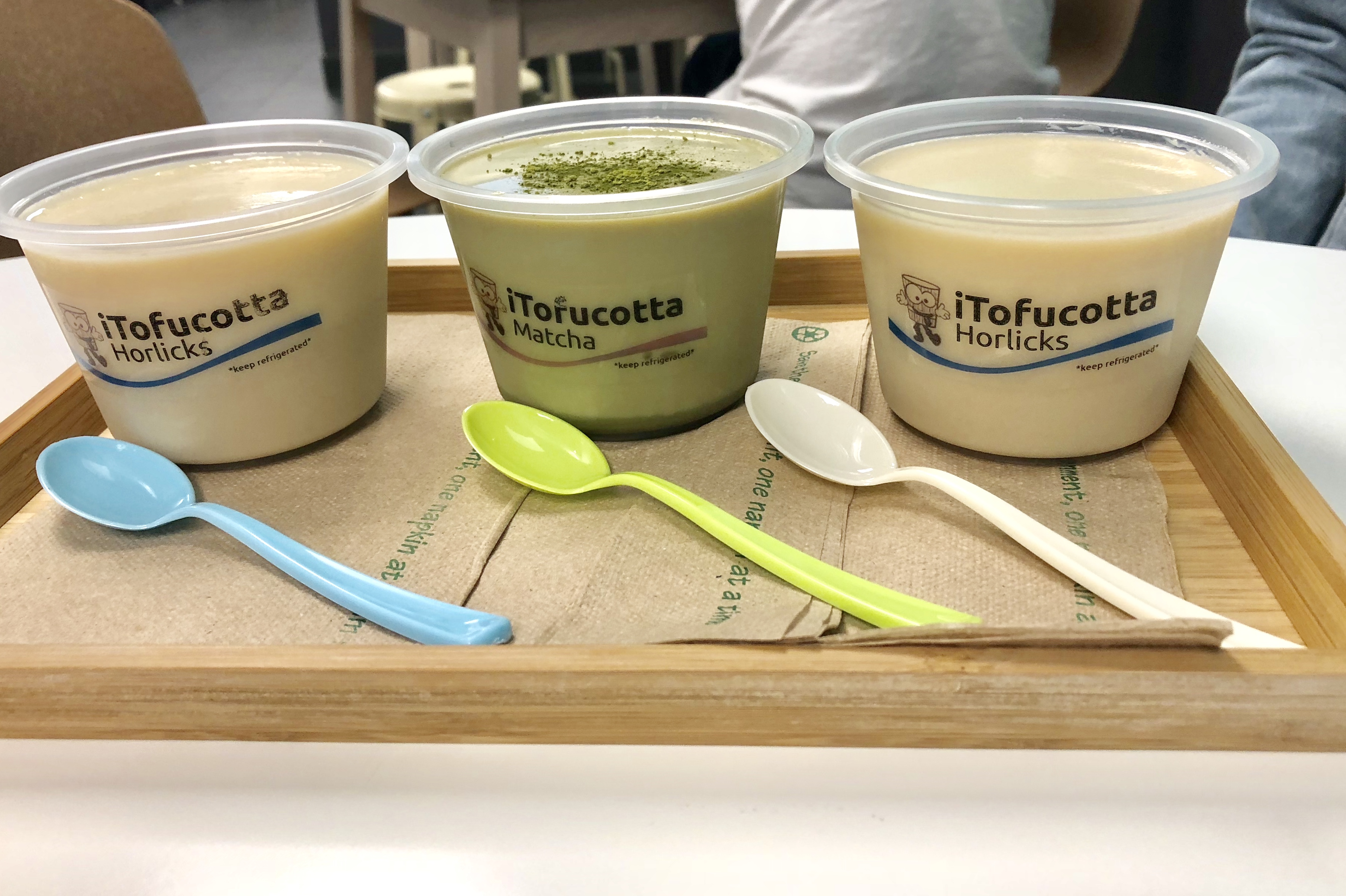 I quite enjoyed the natural taste of matcha but was even more impressed with the texture, which was exactly like the velvety pannacotta, and it felt awesome knowing there was no cream in it at all!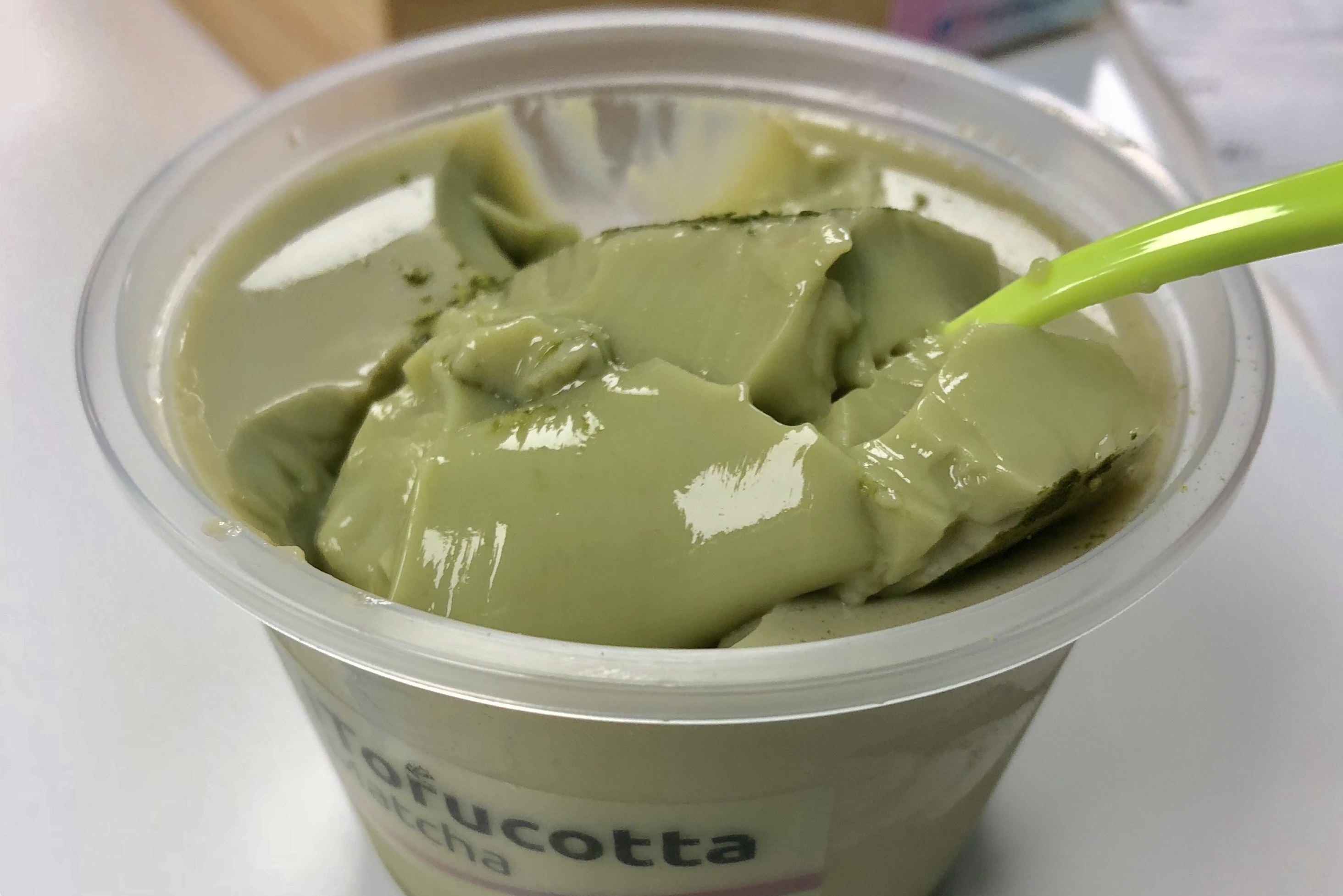 Shirly decided to get the traditional Tofu Pudding ($5.50) with Taro Balls (+$2). The choices of add-ons are similar to what you can get at most Asian dessert places that sell bubble tea, soft ice cream or shaved ice.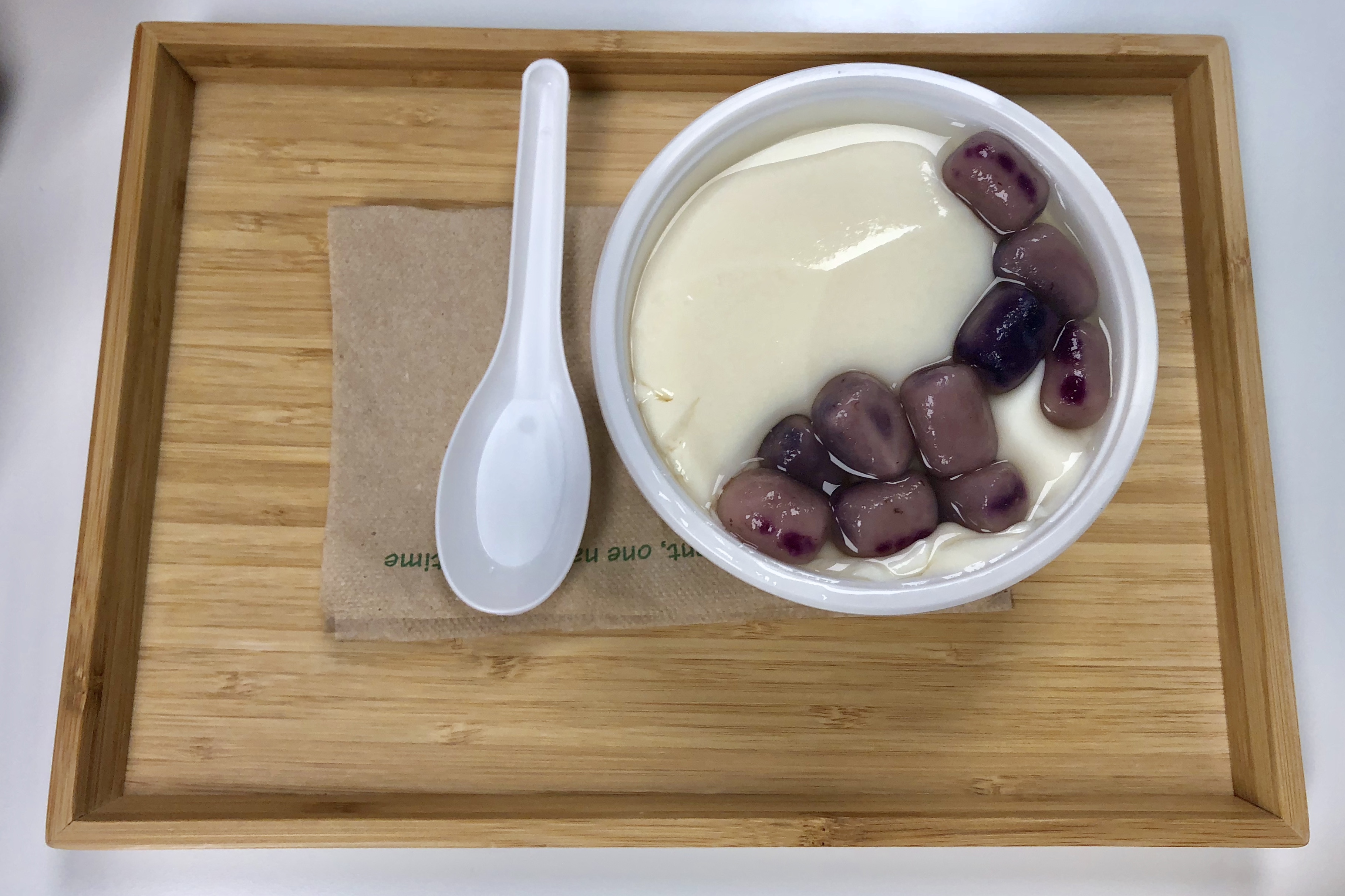 The tofu desserts here are not very sweet, something I usually prefer. but if you decided to turn up a notch on sweetness, you can add syrup or cane sugar to your own satisfaction.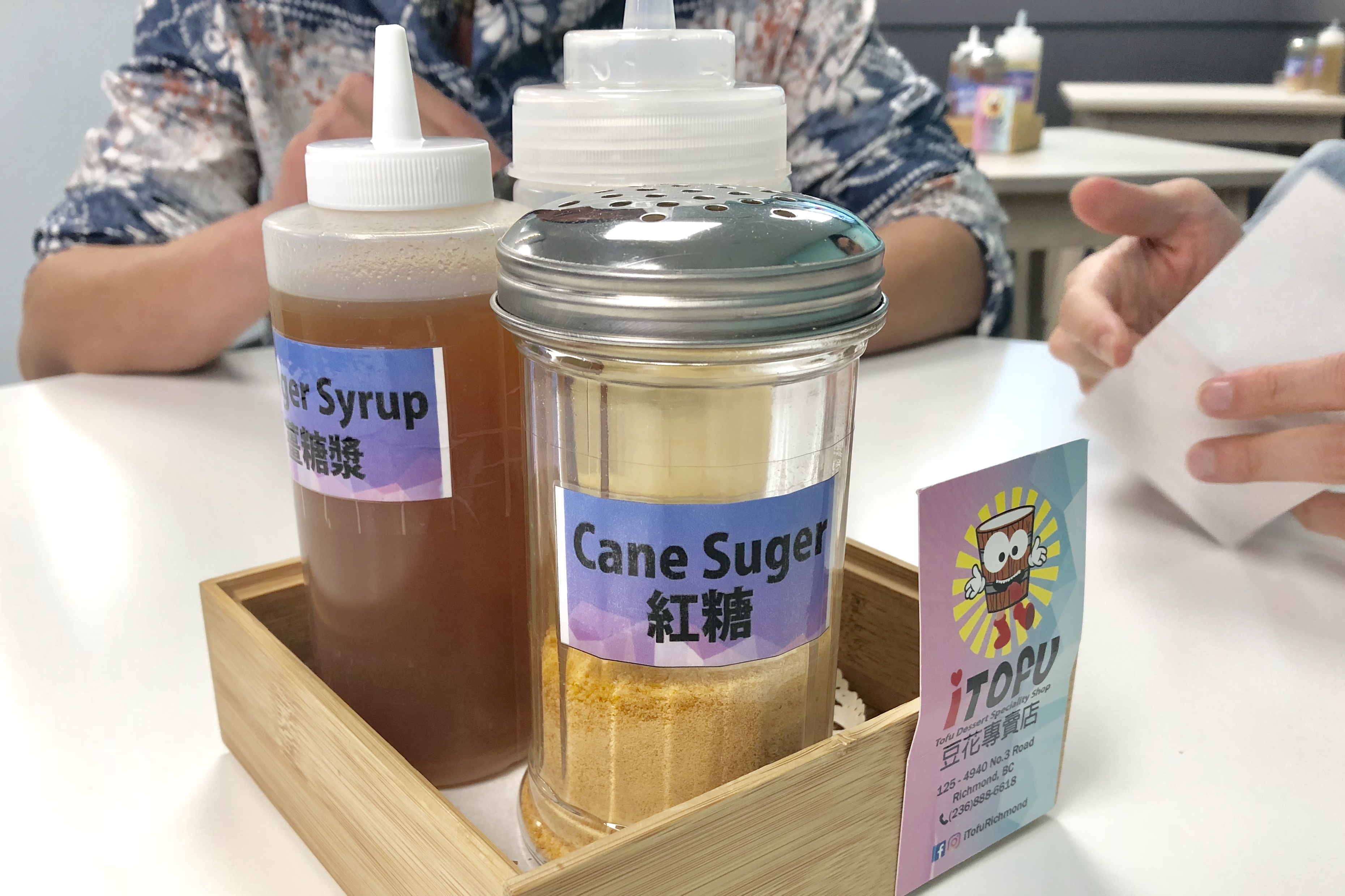 Although never had a chance to try iTofu's speciality desserts at Richmond Night Market, I was glad that someone brought me here at their very first restaurant. I enjoyed the Matcha "iTofucotta" and thought it was a great concept.  The natural green tea flavour and the pannacotta-like luscious texture put a trendy spin to one of the oldest desserts in China, the sweet tofu pudding, which is somewhat ingenious. They also serve the traditional tofu pudding if you want to go for something that's more familiar. And getting the health benefits of organic soy products is a big bonus. Who wouldn't like some sweet pleasure without guilt? This is something right up my alley.
$
rating: [wp-review id="14745″]
iTofu – Tofu Dessert Specialty Shop
125 – 4940 No.3 Road, Richmond, BC V6X 3A5;
(236) 888-6618 or tofu-richmond.com