The West End eatery Centro has been transformed into a fried chicken joint called The Roost. I did like the former restaurant a lot for its quality Italian dishes and awesome cocktails. However, I'm glad they have made the adjustment for the pandemic situation, keeping the business running more sustainably.
I came down here with Areta (@foodgressing) to check out the new concept. And the food quality is definitely still there. The dishes seem pretty well thought out and nicely prepared.
They are currently offering a Dine Outside Vancouver menu, which includes a $15 special for one person and a $30 option for 2 that can be ordered for dine-in or take-out.  The menu does show that the $30 option is a picnic set and for take-out only. However, it was available for us to enjoy at the restaurant.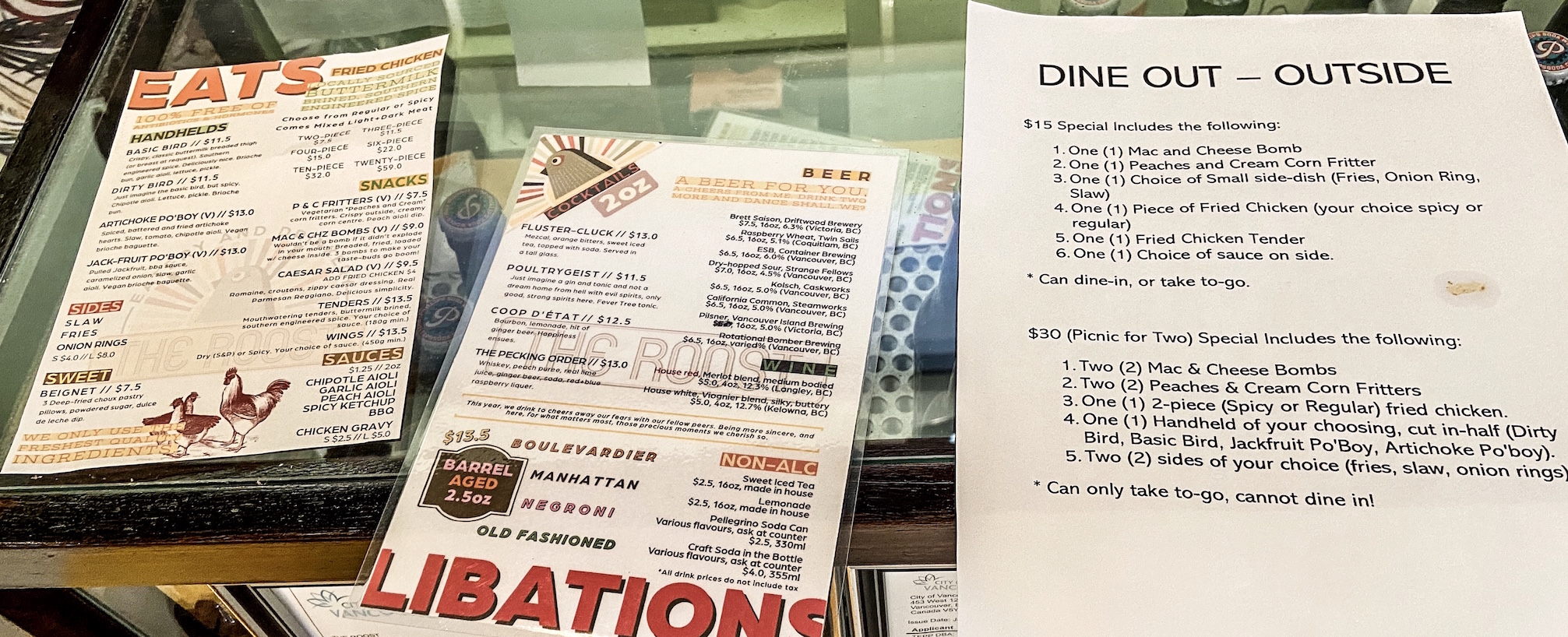 There was a lot of food for this $30 set, filling up 2 large trays.  The set comes with 2 pieces of fried chicken,  2 Mac & Cheese Bombs, 2 Peaches & Cream corn fritters, one sandwich (chicken or vegetarian), and 2 sides to pick from fries, slaw, and onion rings.
The chicken was perfectly deep fried – crispy outside and moist inside. I do like the flavour on the Regular. The Spicy piece was coated with a sweet and spicy sauce, which could be a bit spicier for my own liking. The rest of the fried goods were tasty too but there was just too much food. I quite liked the onion ring and the mac & cheese bomb, but it was the fresh apple slices that made the crunchy, refreshing coleslaw my most favourite side dish.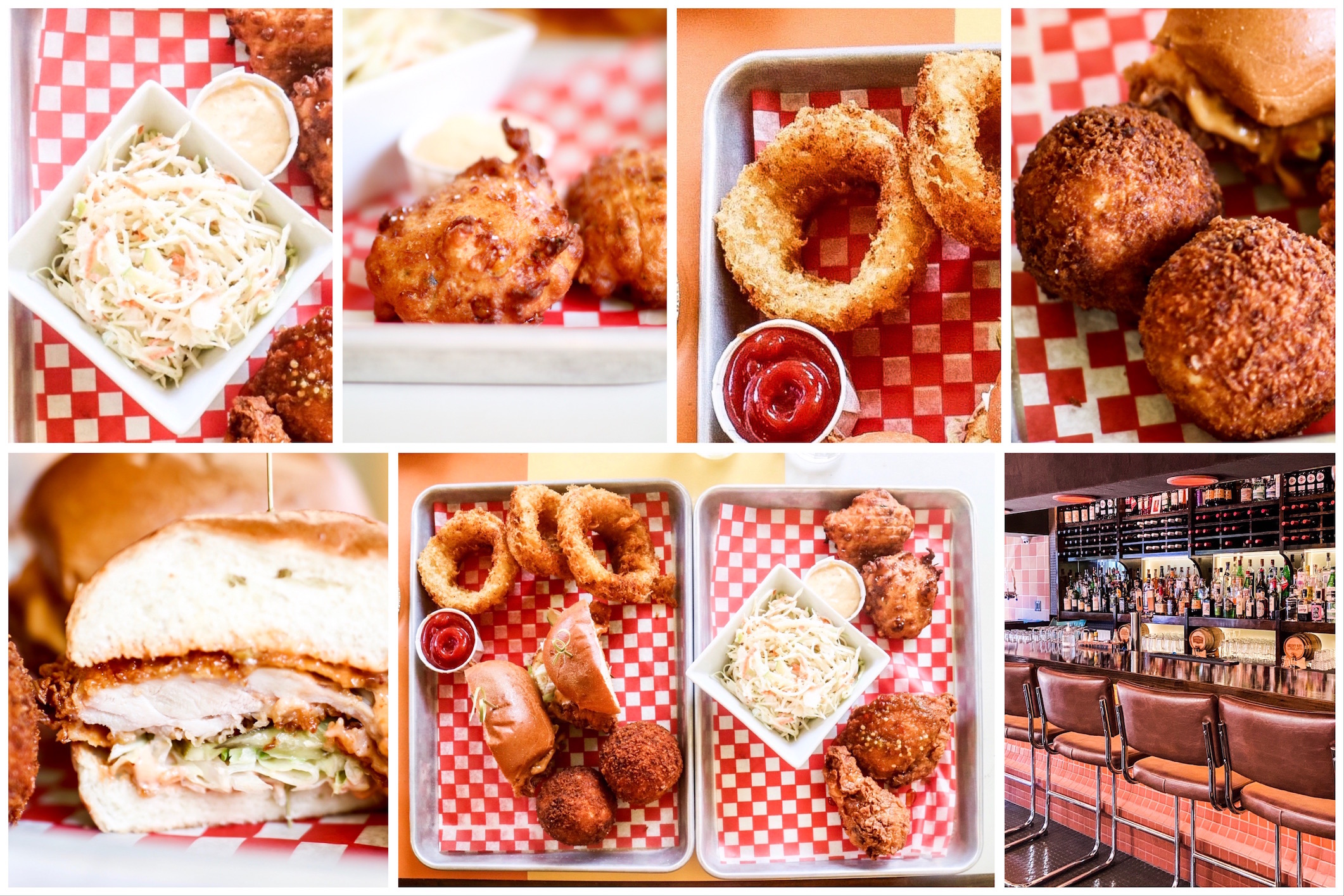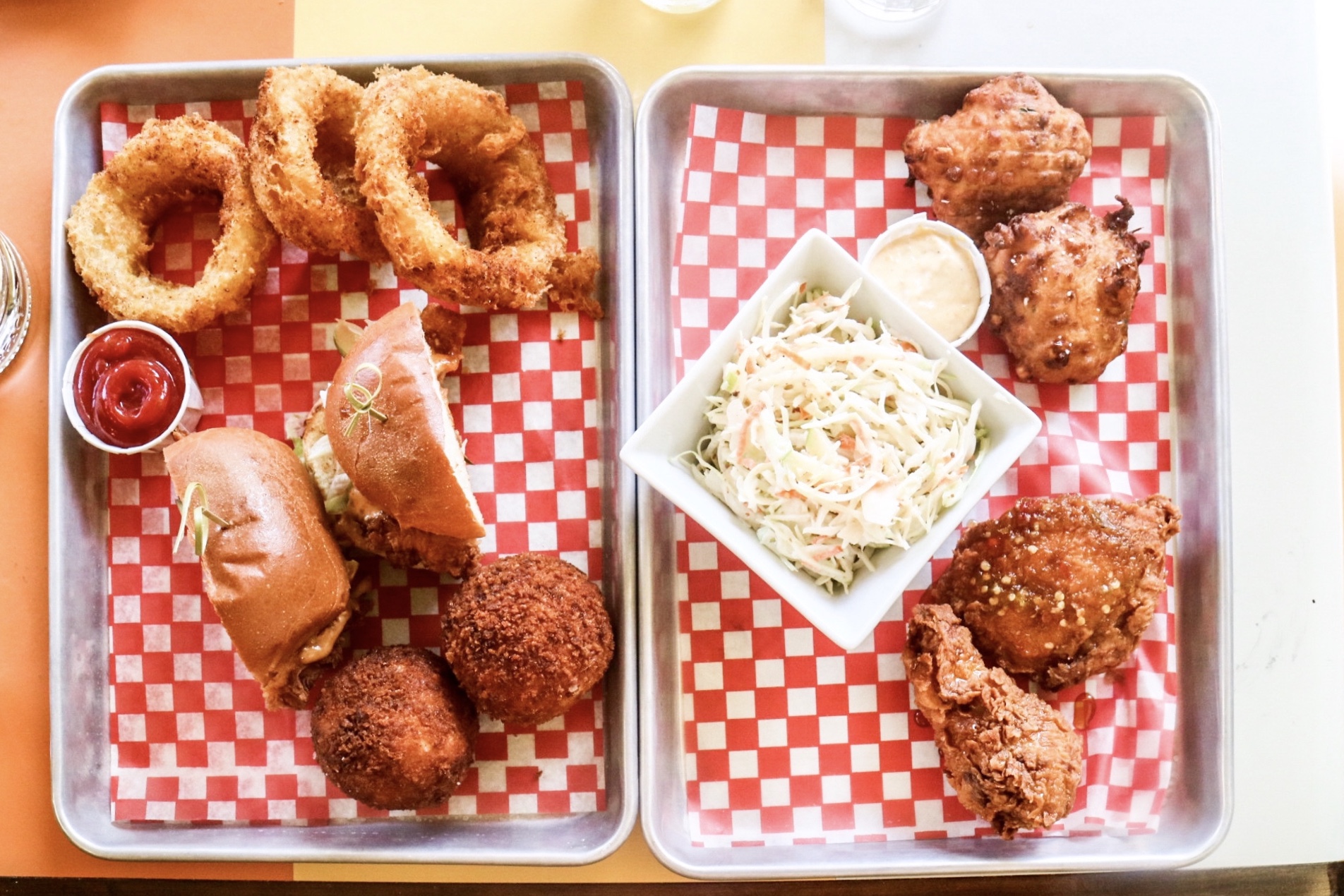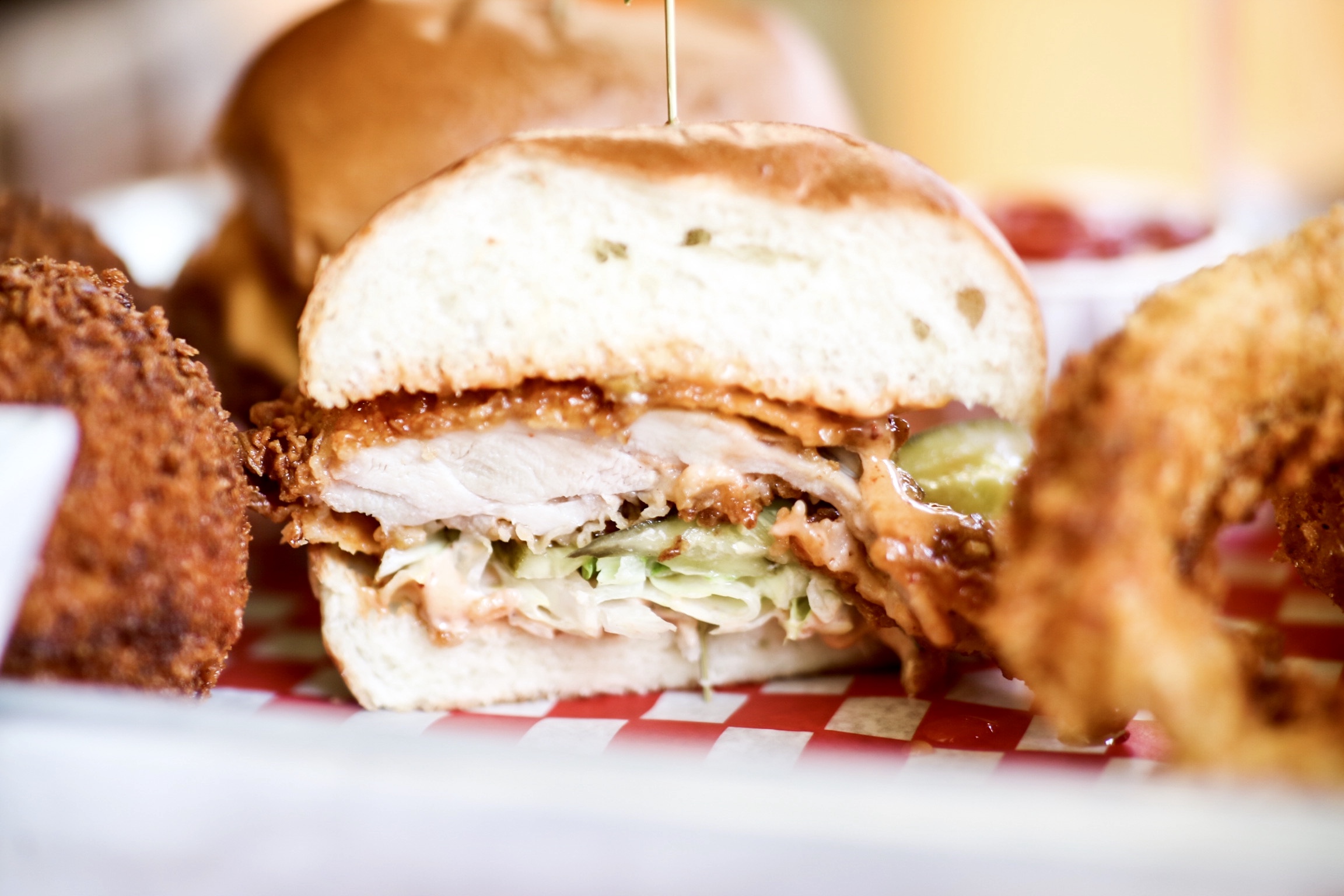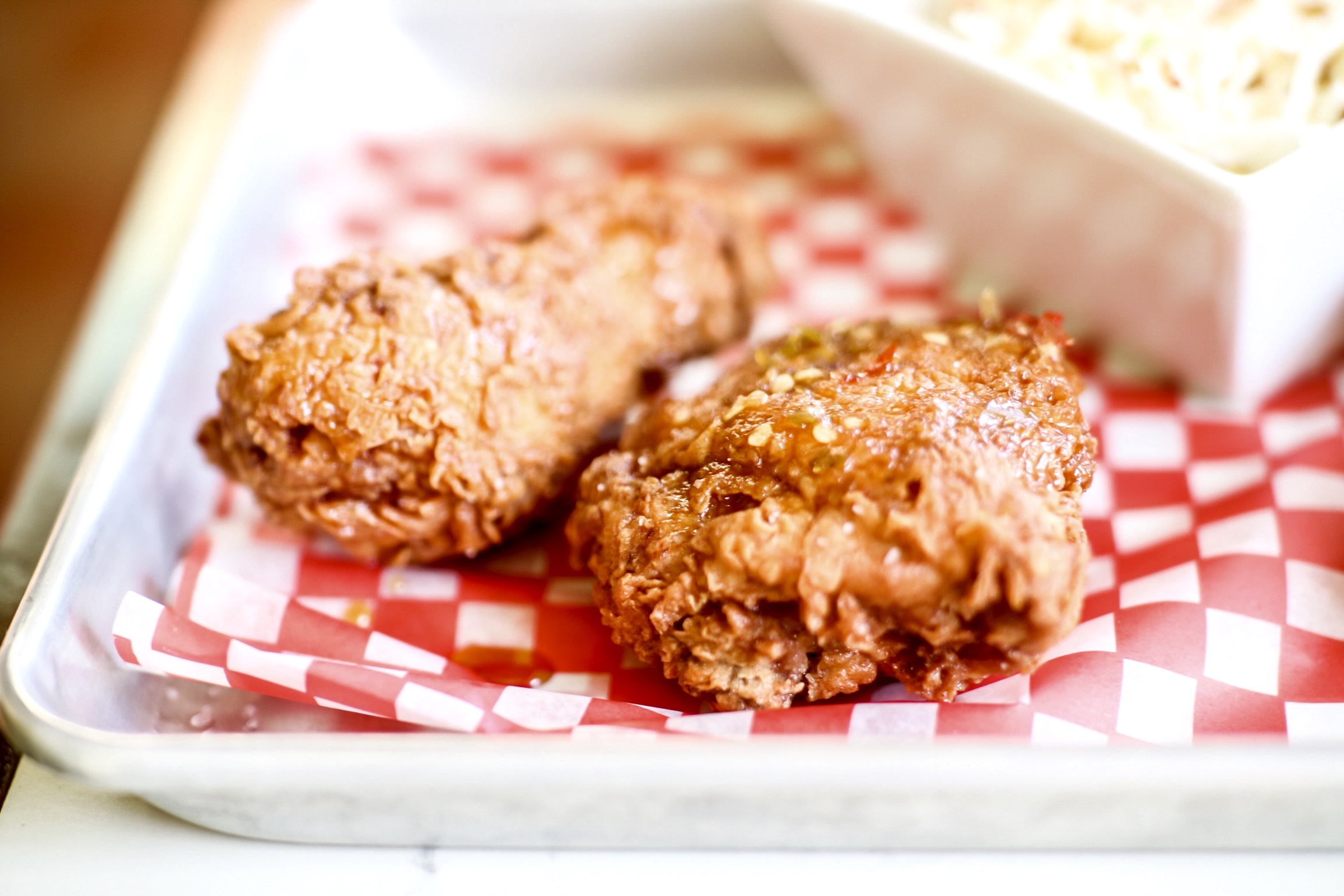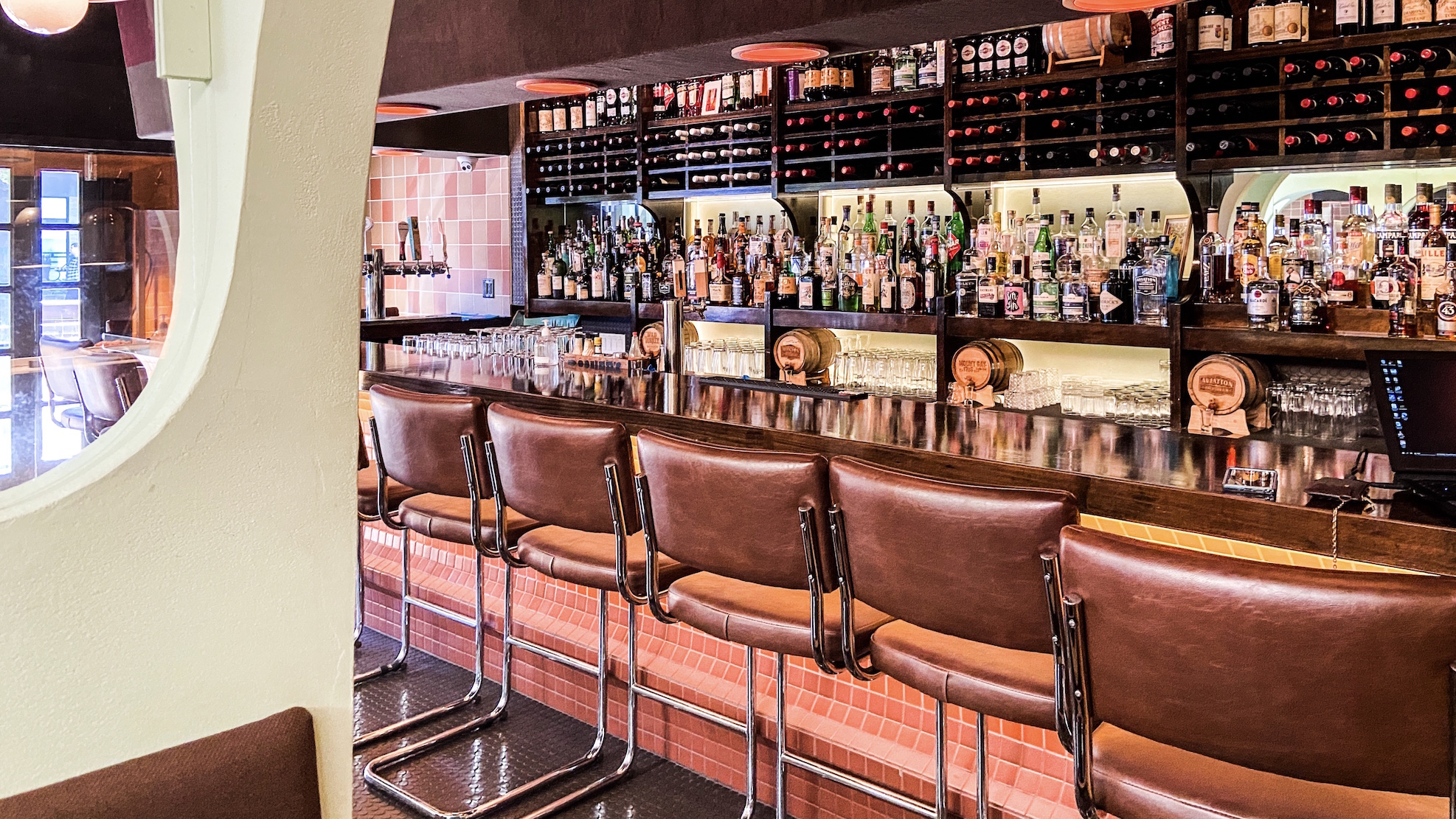 The Overall Experience
I'm glad The Roost has made the $30 Dine Outside Vancovuer picnic menu available for dine-in. The deal would seem sweeter as it could easily feed up to 4 people if you just add a few more pieces of chicken. The fried chicken here is fantastic, which I would go for more next time. But as a tasting menu, the $15 and the $30 deals during the dineout event are hard to resist.
$ – $$
rating: 4/5
The Roost
1037 Denman St, Vancouver, BC V6G 2M4
(604) 722-9331 or the-roost.ca