It was a gloomy day out but I was in a great mood. I recently left the company where I worked for almost 9 years. I wanted to move on from this job for quite a while but just couldn't pull the plug. So leaving this position is giving me a much needed break, a break before a new future and another exciting stage of my life. There were things that I never had time to do, such as visiting my friend Julie and her baby twins. But now I can visit them!
I wanted to treat myself a nice lunch before heading to the suburb to visit Julie, and I decided on Fable Diner. Most local foodies of Vancouver would know about Chef Trevor Bird, a celebrity chef known for his appearance on Top Chef Canada and his establishment in Kitsilano, Fable Kitchen. Fable Diner is Chef Trevor's new joint that takes on the modern diner concept, offering comforting diner food made from locally source ingredients. Besides the food, nostalgia is also the reason for me to visit the place. The diner is located at 151 West Broadway at Main Street, where Reno Diner used to be at the historic Lee Building. Being at the dinner definitely brought back the memories of me coming to Reno Diner for their all day $2.95 breakfast many years ago when I was a poor student. And I was hoping to enjoy the food as much as I did back then.
The diner was bright and elegant with dark maple wood settling on the tone throughout the space, some blue leather on dinner table chairs and bar chairs, and tons of modern light fixtures. But the flow of the open space is still somewhat similar to what Reno diner used to have.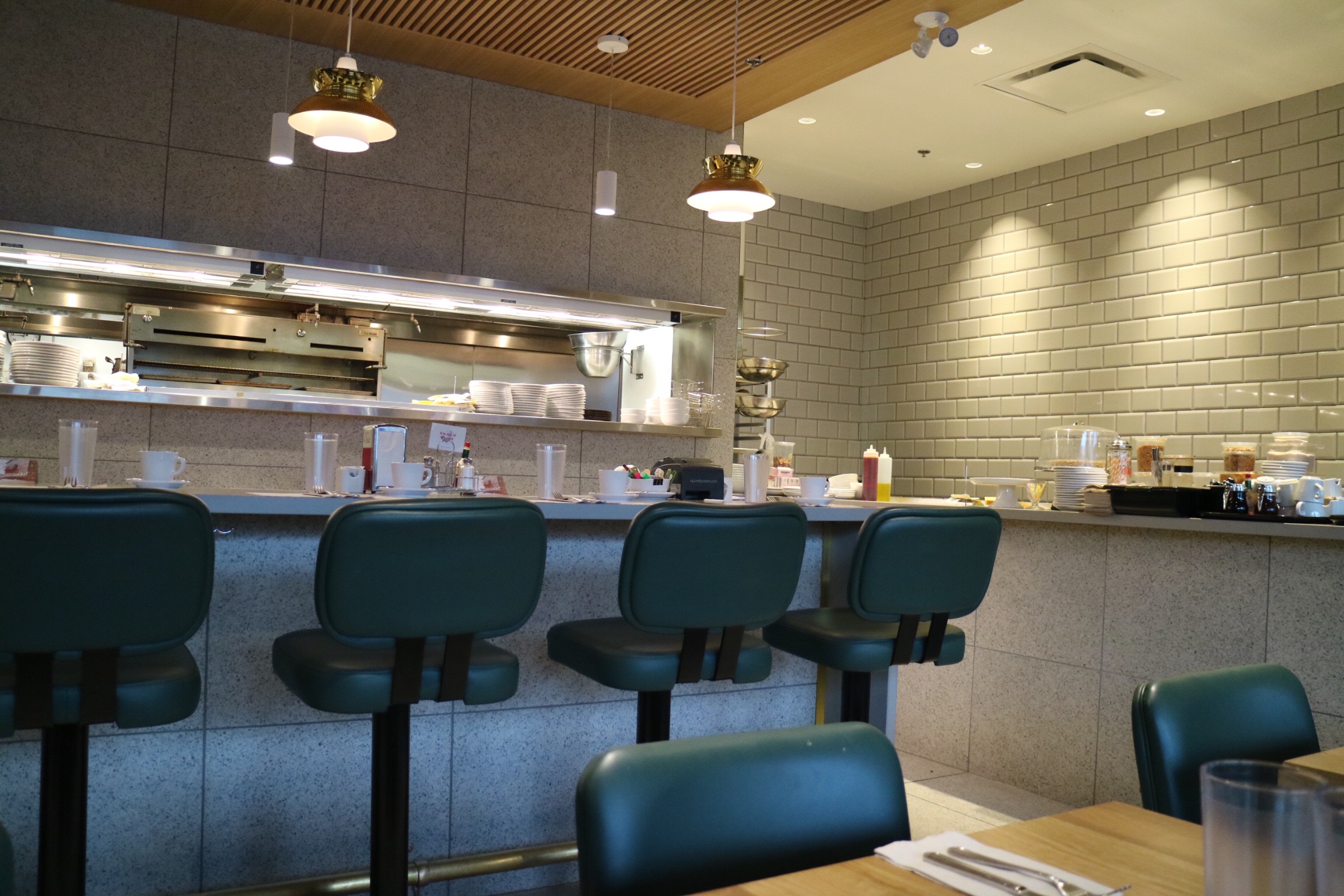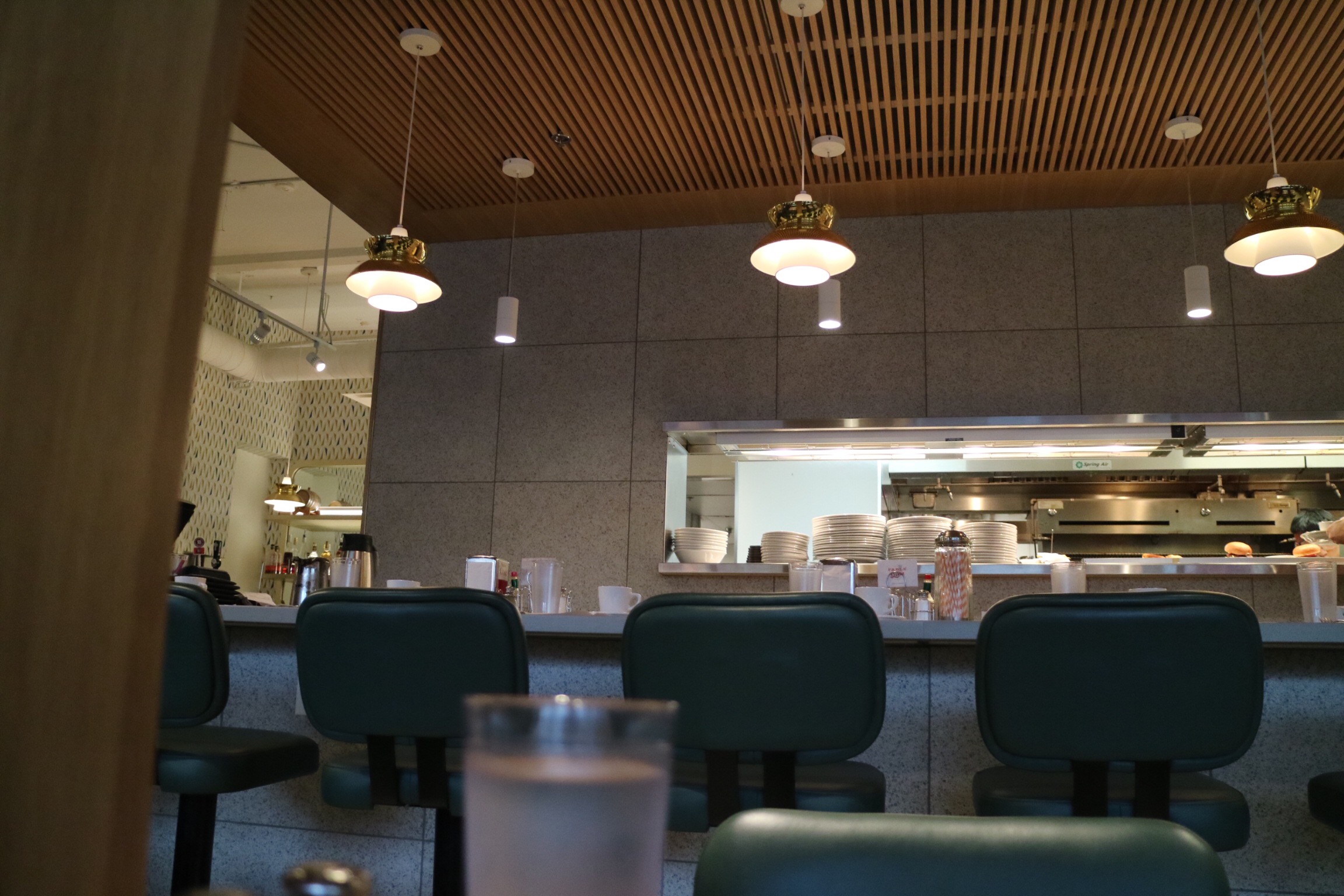 I was super hungry!  So I ordered the FD burger ($15) and a cup of Chef Trevor's famous Tomato Soup ($6). The burger came with thickly cut French fries, and the soup came with a small grilled cheese sandwich, which all together were quite a bit of food for one person.   But I finished every single bit of the food!
The tomato soup was creamy and packed with bold and delicious tomato flavours. It was rich but also refreshing and appetizing. There was definitely a little bit of magic in this because I just couldn't stop eating it. The small grilled cheese was quite tasty too, with quality cheddar and house made sour dough. It is always touching to be eating something seemingly simple but knowing that it requires impeccable timing and finesse to perfect a dish like this.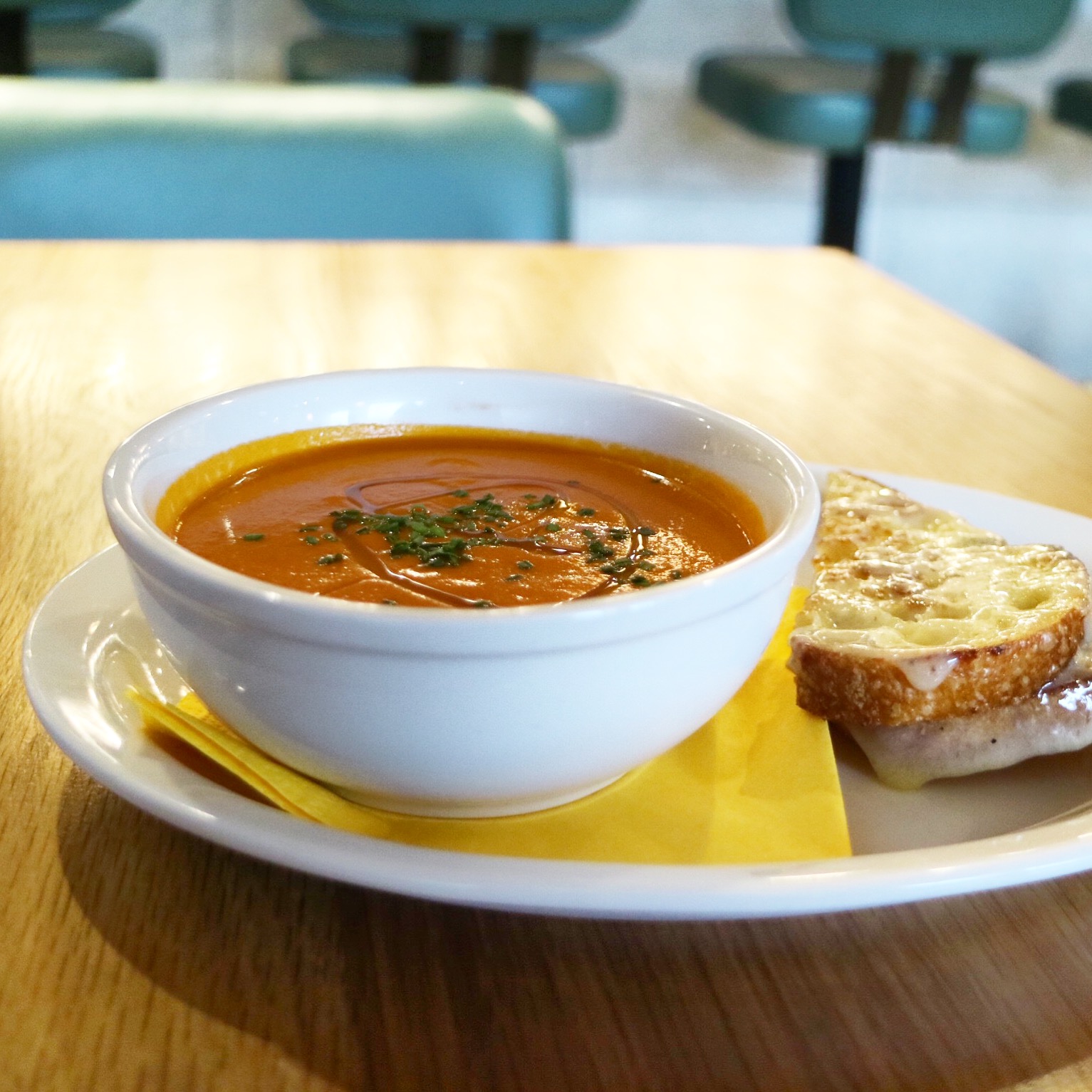 The FD Burger was delicious! The patty was not tightly packed, which very much gave  a proper diner burger's texture. Usually I love my burger patties tight and thick, but somehow the FD patty got away with the incredible flavours. I almost wanted to say it was not 100% beef. Maybe there was pork, veal, or cheese in it? The fat content that was grilled properly is the source of  that winner flavour. While I just couldn't figure out what it is, I found it quite ingenious.  Maybe it is just another piece of magic.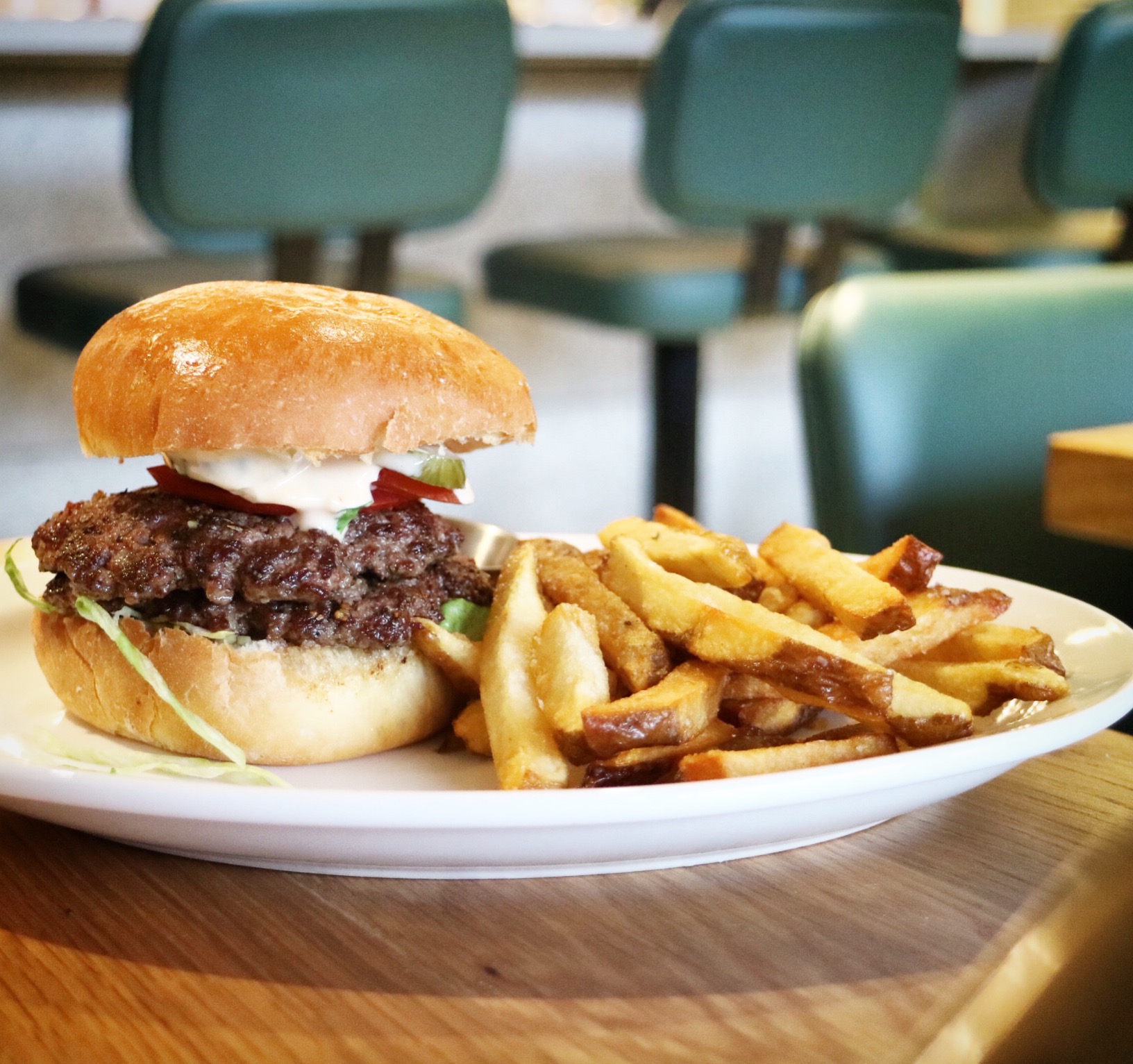 My lunch at Fable Diner was a satisfying one, showing that casual comfort food could be refined as well. The tomato soup was rich yet refreshing – it was perfectly balanced. And the FD Burger was definitely one of the best diner burgers that I have every had, making me feel like I was in good hands of mad scientists of meat!  I would definitely love to come back to try their other dishes, especially the brunch plates with eggs.
Website and menu:
More reviews:
Location: