I have travelled to Taiwan, and visited some of the world's largest night markets in Taipei and Taichung. I must say Taiwanese style fried chicken is definitely among the most popular Taiwanese night market favourites.
There are hundreds of chicken spots over all 67 night markets in Taiwan, but how did J&G Fried Chicken has stood out and grown into a global business with almost 200 stores in Taiwan and other countries? This makes me eager to find out more at their latest Canadian store on Robson Street. They opened their first Great Vancouver location at Crystal Mall, in the heart of Metrotown area just over a year ago.  And the Robson shop just a few months later.
We ordered 2 combos, both came with a soft drink. The fully loaded Popcorn Chicken & Marinated Pork on Rice Combo ($15.50) also comes with Sweet Taro Balls, as the Heart-Shaped Chicken Cutlet Combo  ($15.50) comes with  Deep Fried King Oyster Mushroom. The batter on the chicken is incredibly light, exhibiting a fine result of crispiness. The flavour of the seasoning is more subtle than expected.  The taste of Fried Chicken in Taichung, where J&G was originally from,  in my memory, was a lot stronger with a heavy dosage of Chinese 5 spices.  Although tasting somewhat light and pleasant, the flavour combination does have a complexity, similar to Shichimi Togarashi (seven-spice powder) in Japanese cuisine.  Also, with the good quality of the meat, along with the special frying technique and having all the deep-frying made to order in front of customer, makes a such difference for keeping the meat nice and juicy underneath the batter.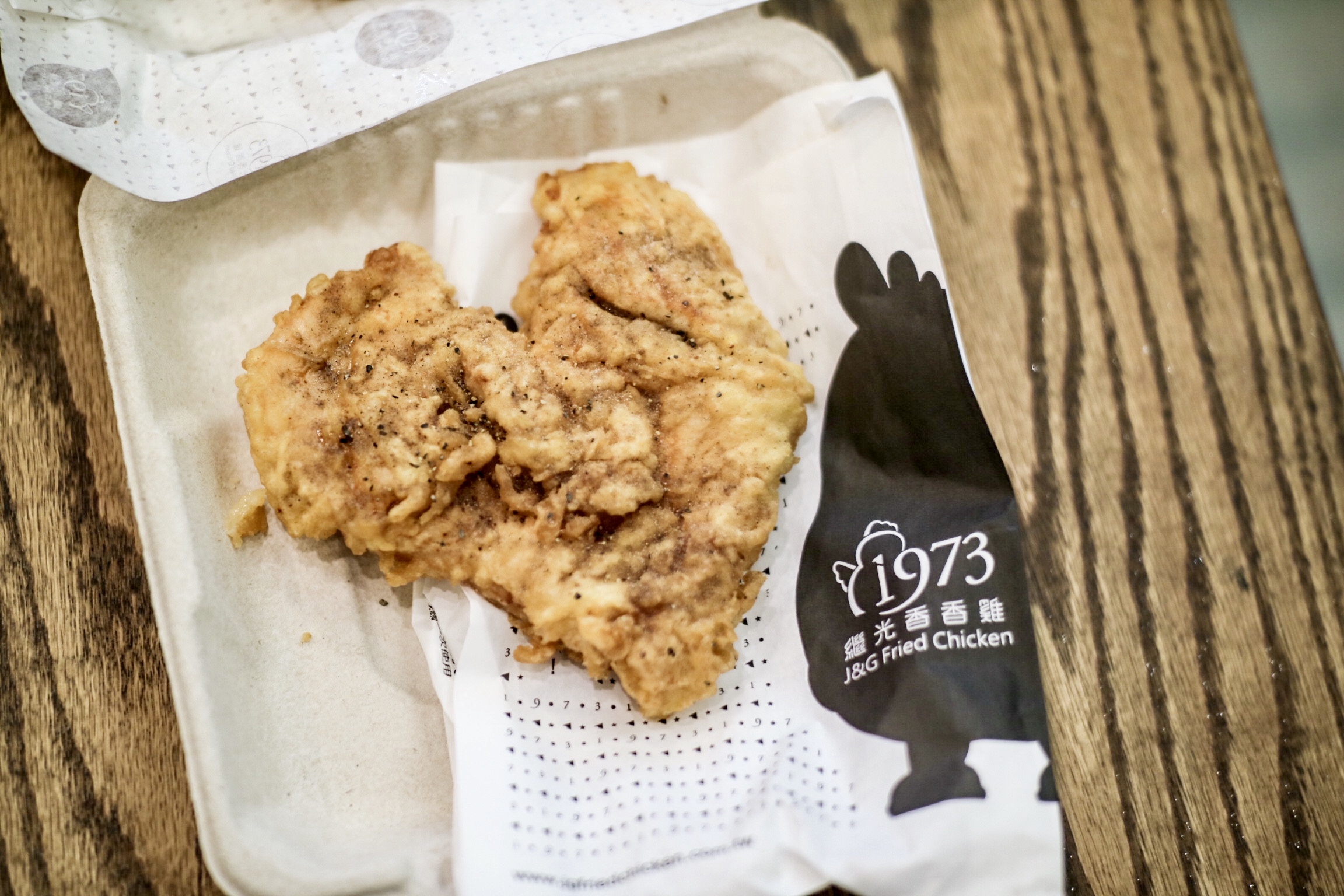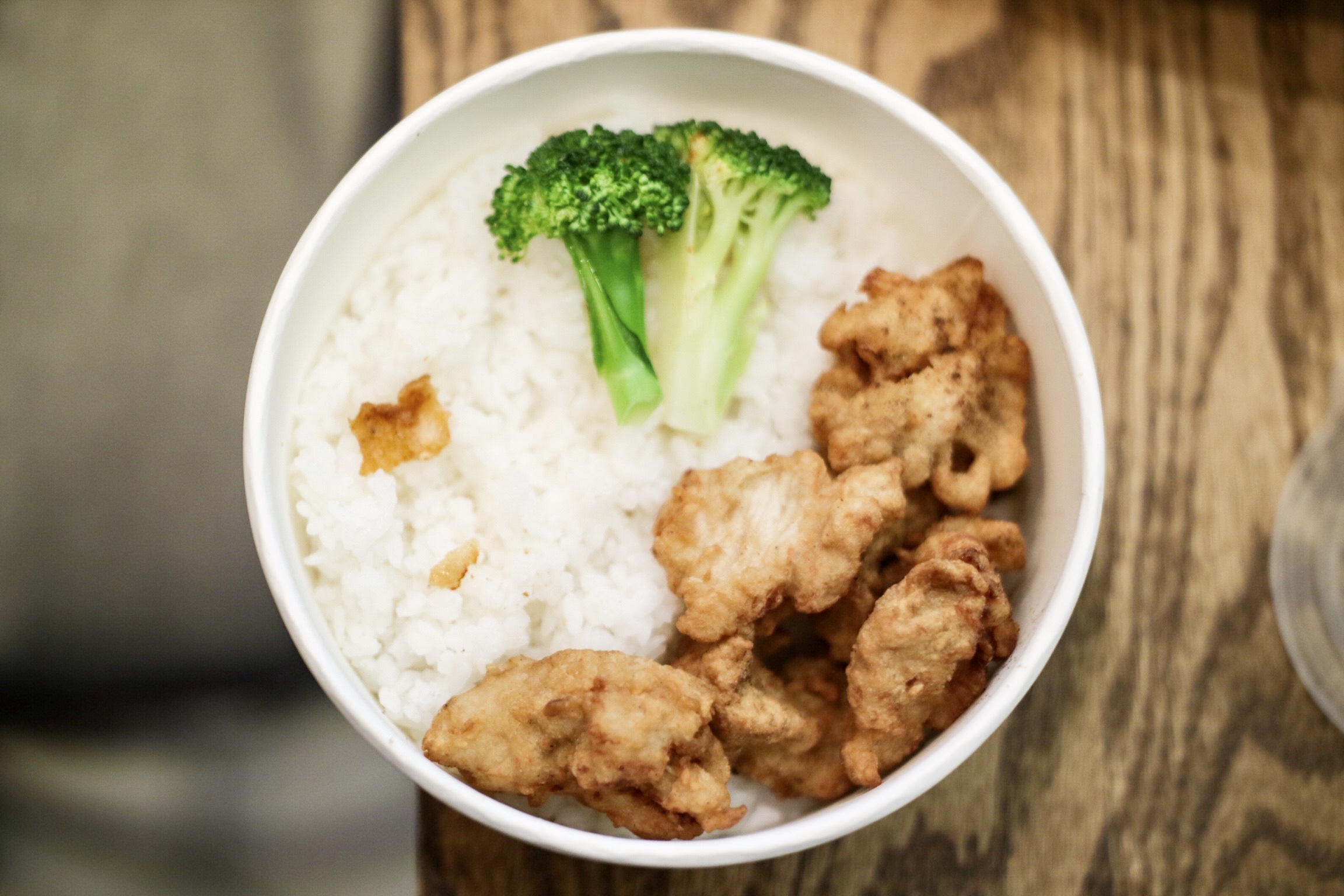 The rest of the items we tried were decent. The Fried King Oyster Mushroom was a great vegetarian option if you can't eat chicken but still crave for that plump & succulent texture. The Marinated Pork Rice, as a Taiwanese street specialty, was well prepared here. Even the Sweet Taro Balls were impressive, with a creamy yolky filling.  You can also find different cuts of Fried Chicken such as thighs, legs or wings, Deep Fried Squid Balls, and Yam Fries prepared with the same recipe of seasoning spices.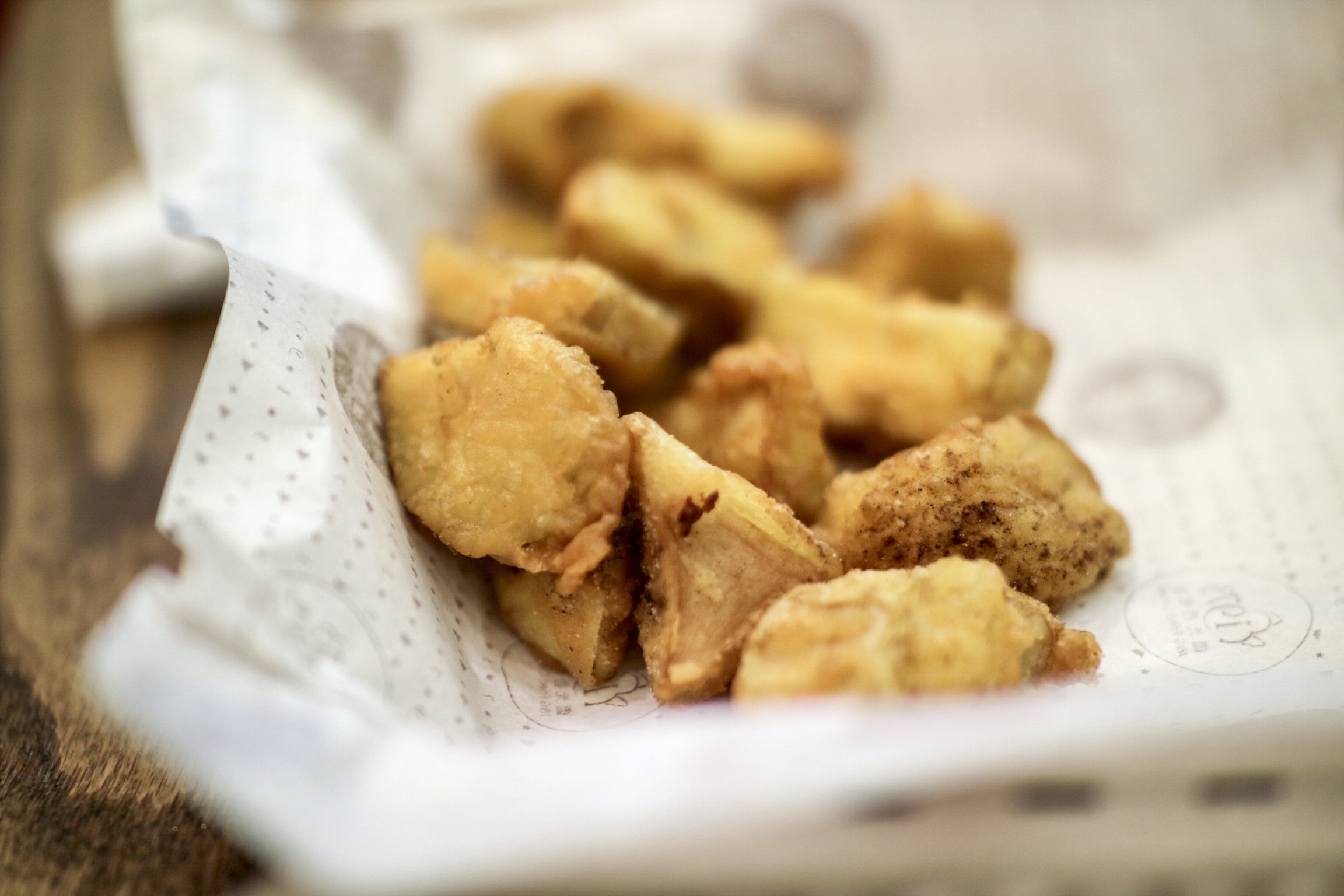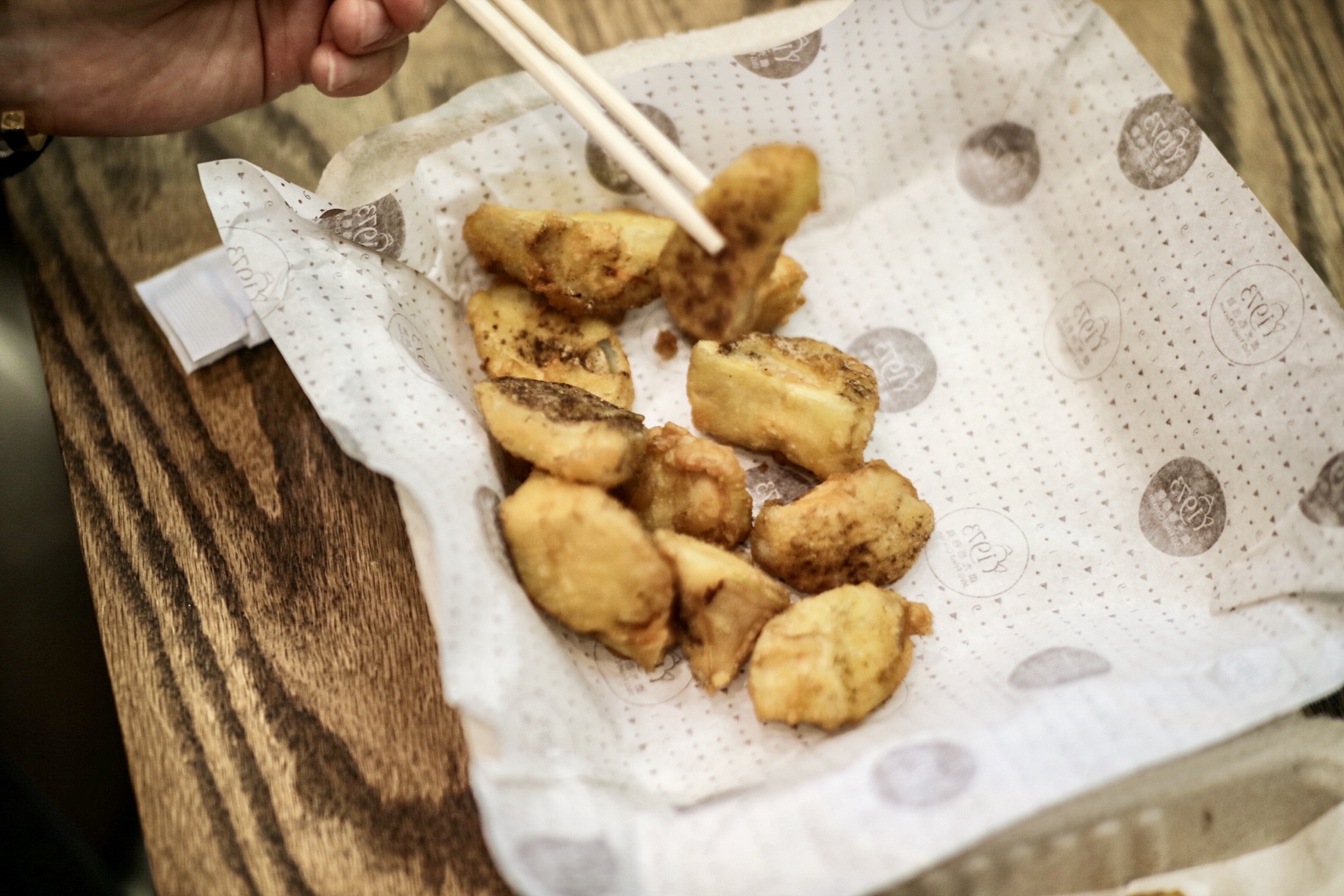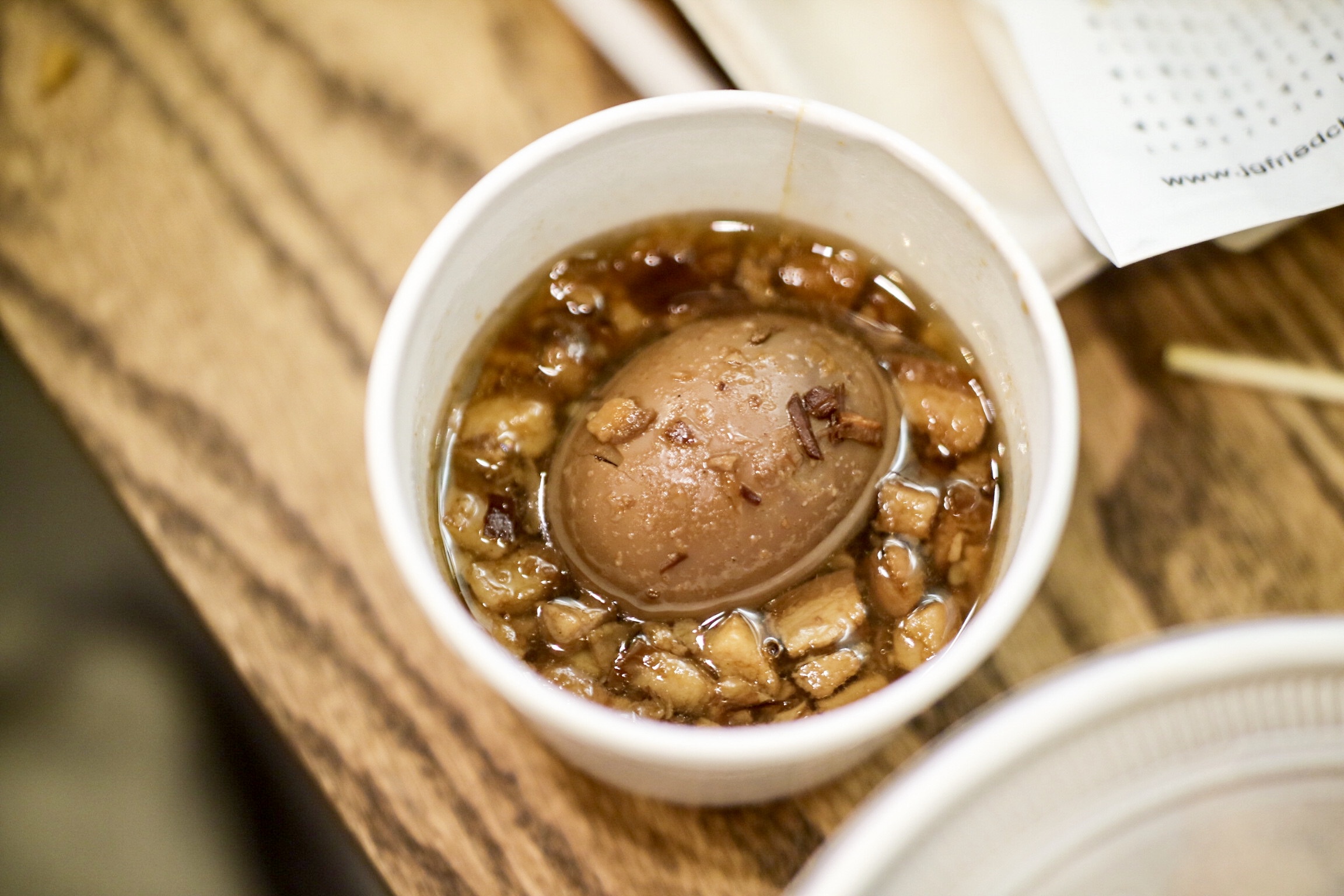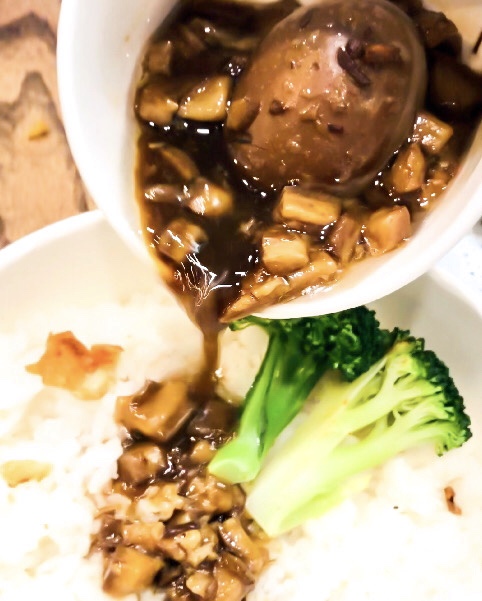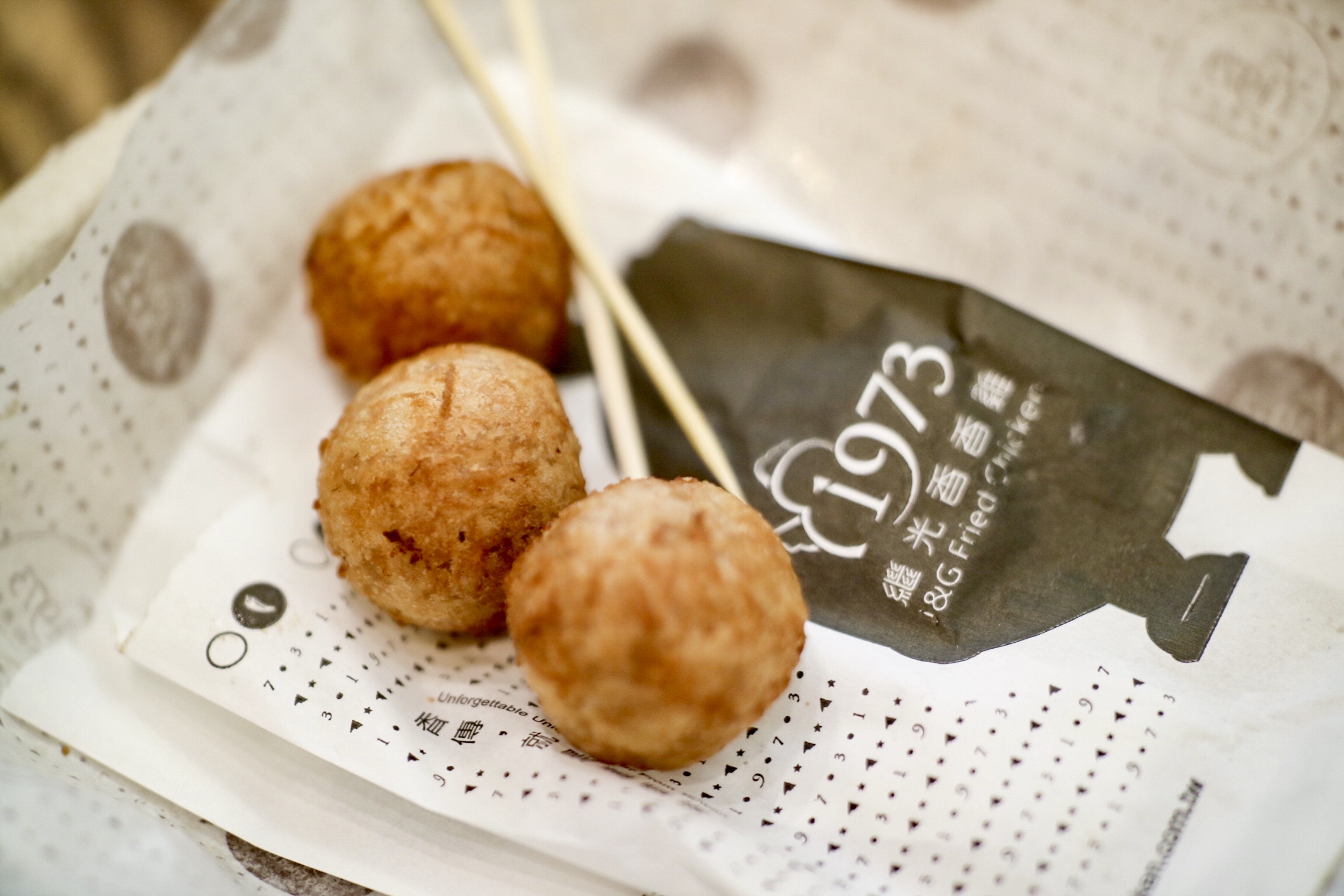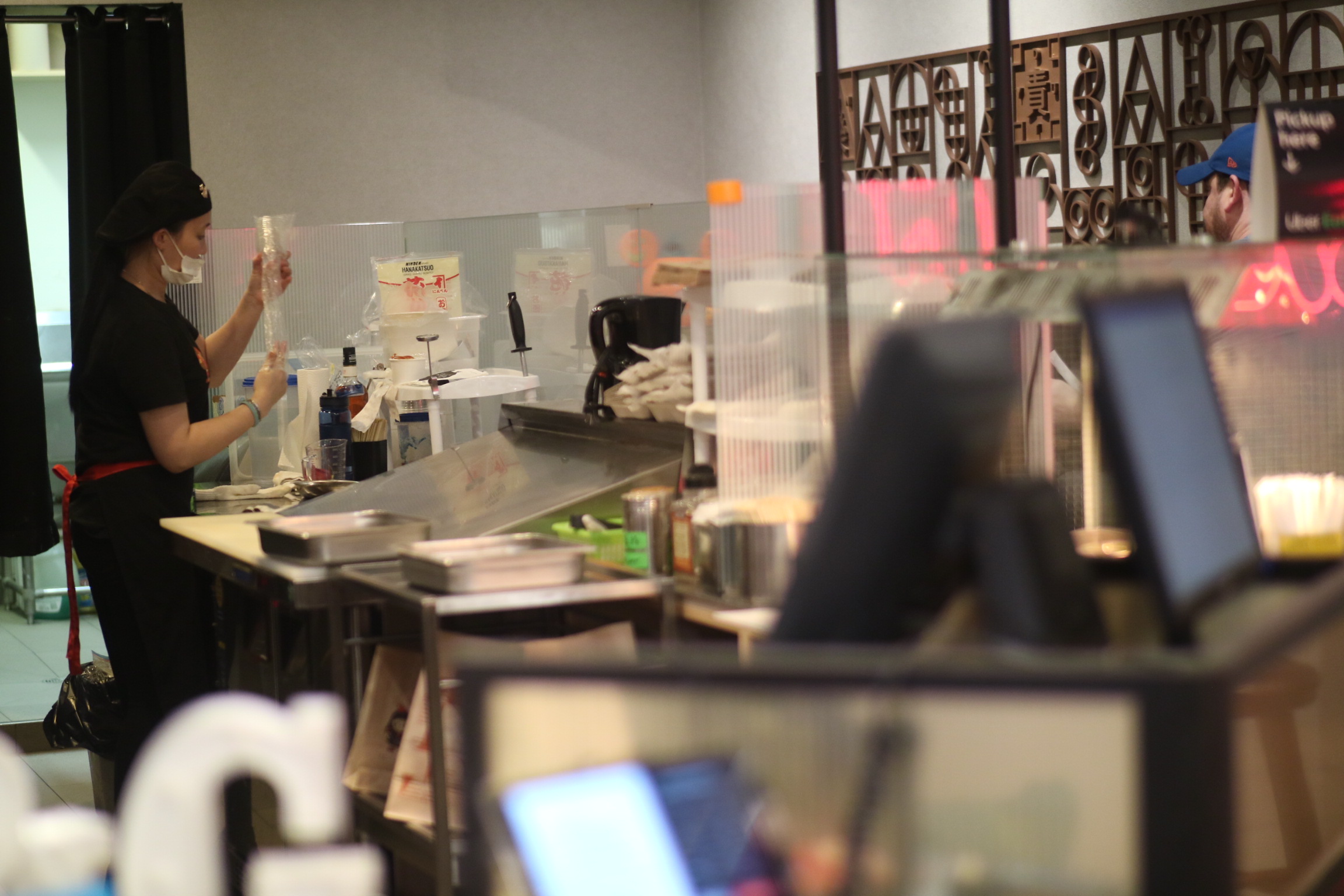 Final thought
I did enjoy the food here. It is great that they are here to present the street and night market food from Taiwan with an elevated version – something authentic but also with a few tweaks for the mainstream audience.  However, there are a few things. I hope they would consider having some knives and forks around for the Robson crowd, because not everyone up here could chow on large piece of chicken cutlet just like that. If they do want people to eat with their hands, maybe have some wet wipes around as well?  Also if they have more meal combos available, it would definitely attract more people craving for a chicken dinner in the West End. Isn't that a winner?
$ – $$
Rating: 3.5/5
J&G Fried Chicken
1706 Robson St, Vancouver, BC V6G 2J7
(604) 423-2870 or jgfcwest.ca