When Albert came back to visit, I decided to take him to Mosquito Dessert and Champagne Bar since he likes dessert so much.  Since my last visit here a few months ago, they seemed to have changed their entire dessert menu. It's great to see them constantly coming up with new ideas.
We sat at the first booth by the front entrance, which is always the best spot for taking pictures of their beautiful dessert plates when there is still daylight. But when it gets busy in the evening, it's quieter and semi-seclusive, great for a romantic date. They were playing some kind of funky house music at the bar, but it didn't really affect the tables on this side. But if you want to be in more of a party mood, sit close to the bar.
Albert ordered a glass of the Valdo NV Prosecco Superiore ($12), from which I took a sip. I always appreciate the crisp of a good prosecco. Although bubbles are always good with desserts, well with any types of food really, I prefer a little bit fruitiness in my sparkling wine when paired with dessert. In this case, the hint of peach flavour was hitting the right spot for me.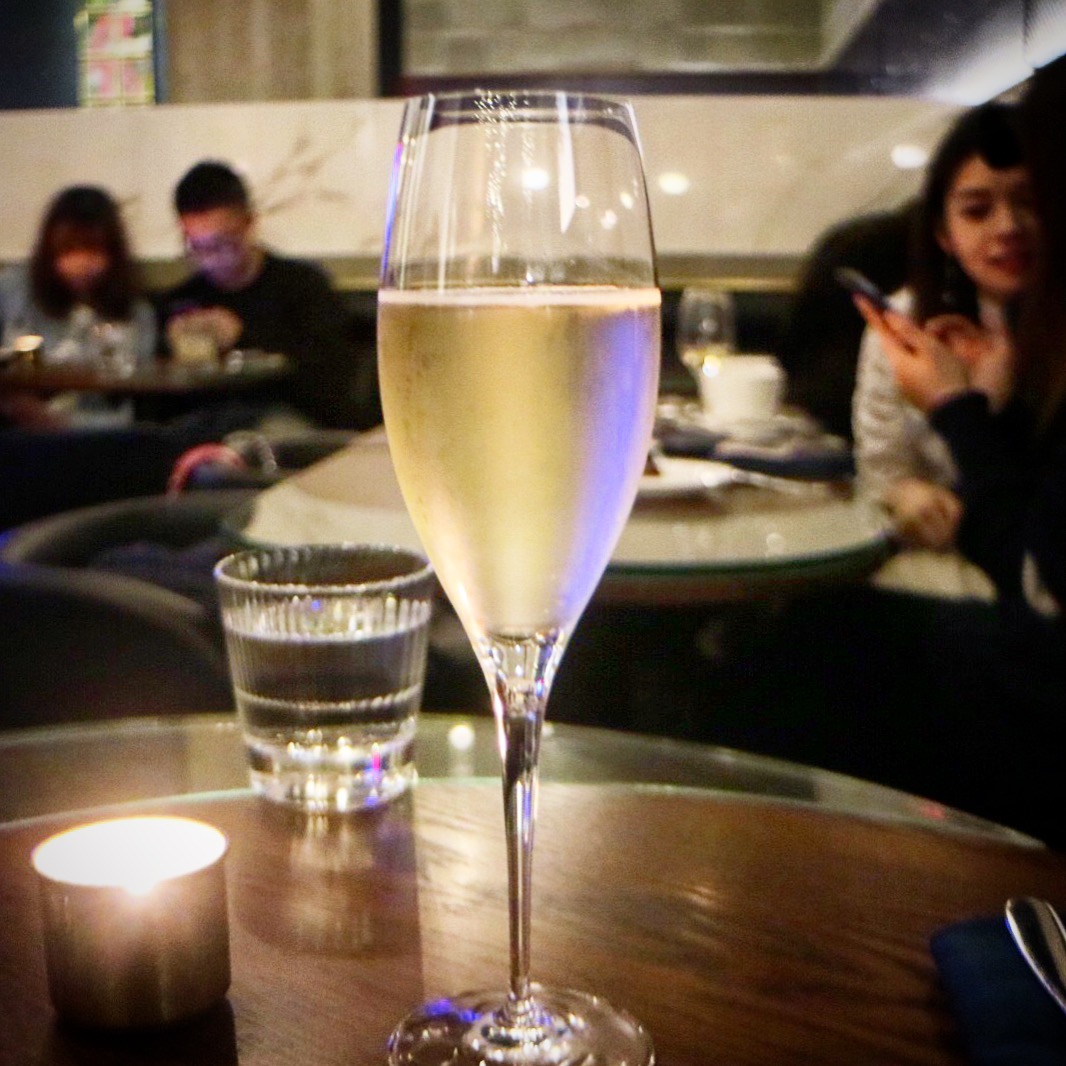 I had my eyes on the Makoto Senpai ($11), featuring Broker's Gin, grapefruit, green tea syrup, orange blossom and sparkling wine. Well in case you haven't heard me say enough, I'm a gin person. And this cocktail seems to have all these things that I would enjoy. The green tea syrup was subtle, I mean very subtle. Combing the tartness from grapefruit, all these flavours made up a slightly exotic version of French 75. But I wish the gin were a little more pronounced.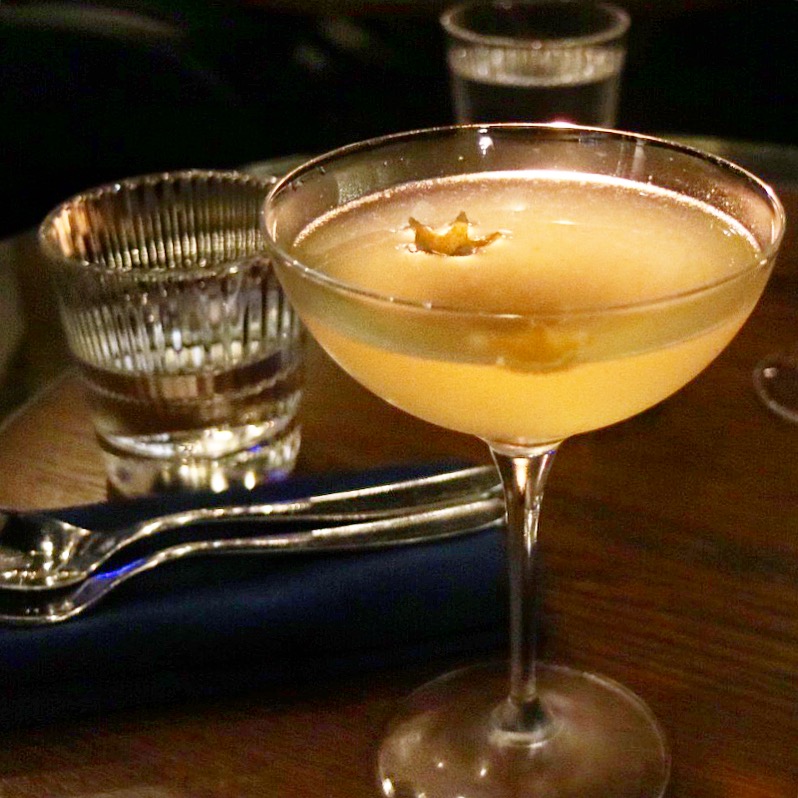 Here, the dessert master never ceases to amaze me with their creation. I was in love with The Garden ($12) , in which we found  raspberry panna cotta, blueberry tapioca sauce, white peach gel,
raspberry foam, fresh blueberries and micro basil. The colours, the details and the layers of textures and flavours, all singing harmoniously on the plate, light, refreshing and elegant.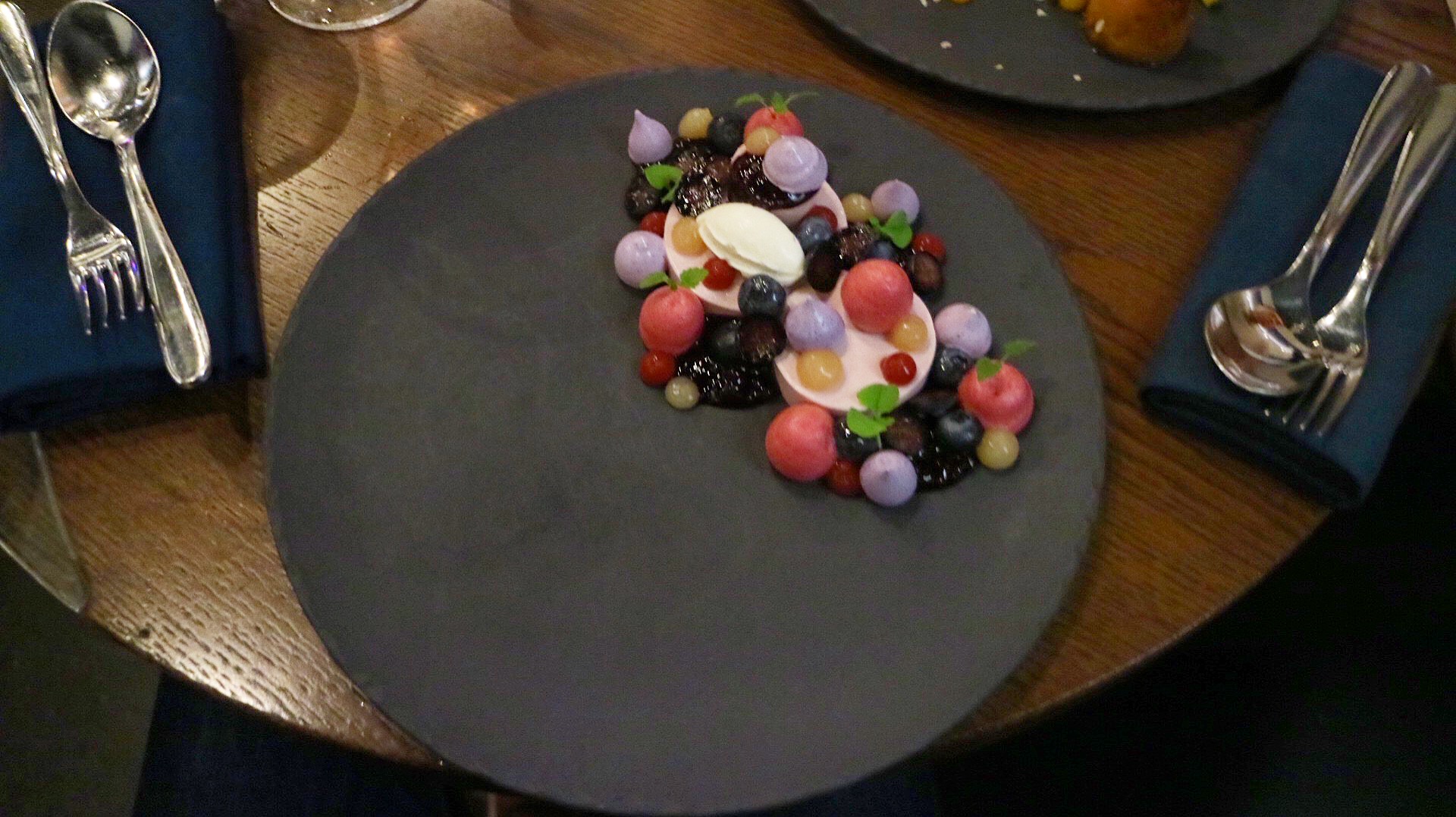 There was more of playing with heights and symmetry on Albert's Bergamot Exotic Baba ($12), baba seemed to be the playing on rum cake but much more delicately.  The bergamot aroma was not as strong as expected. Overall I thought it could be bolder and MORE exotic.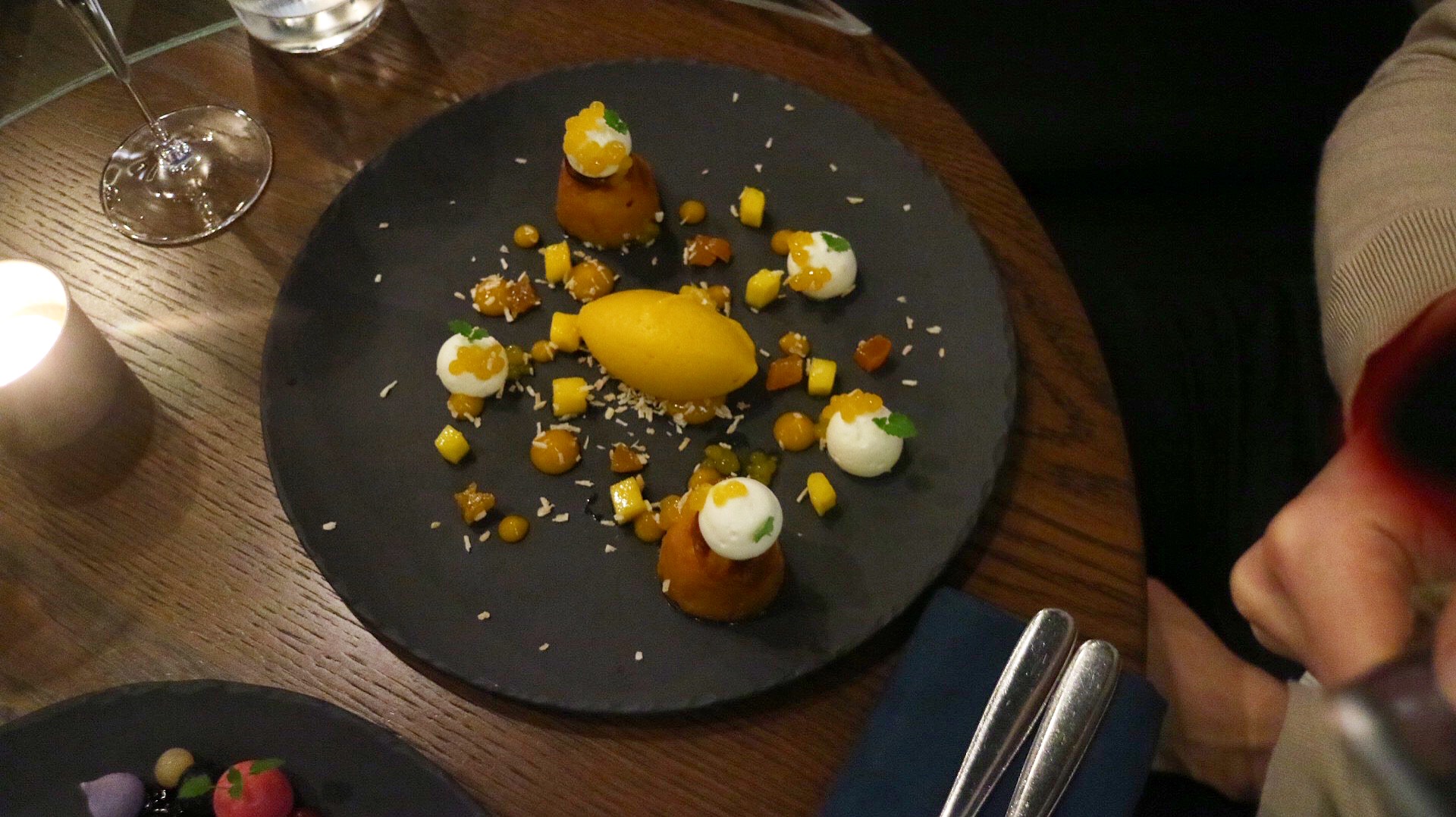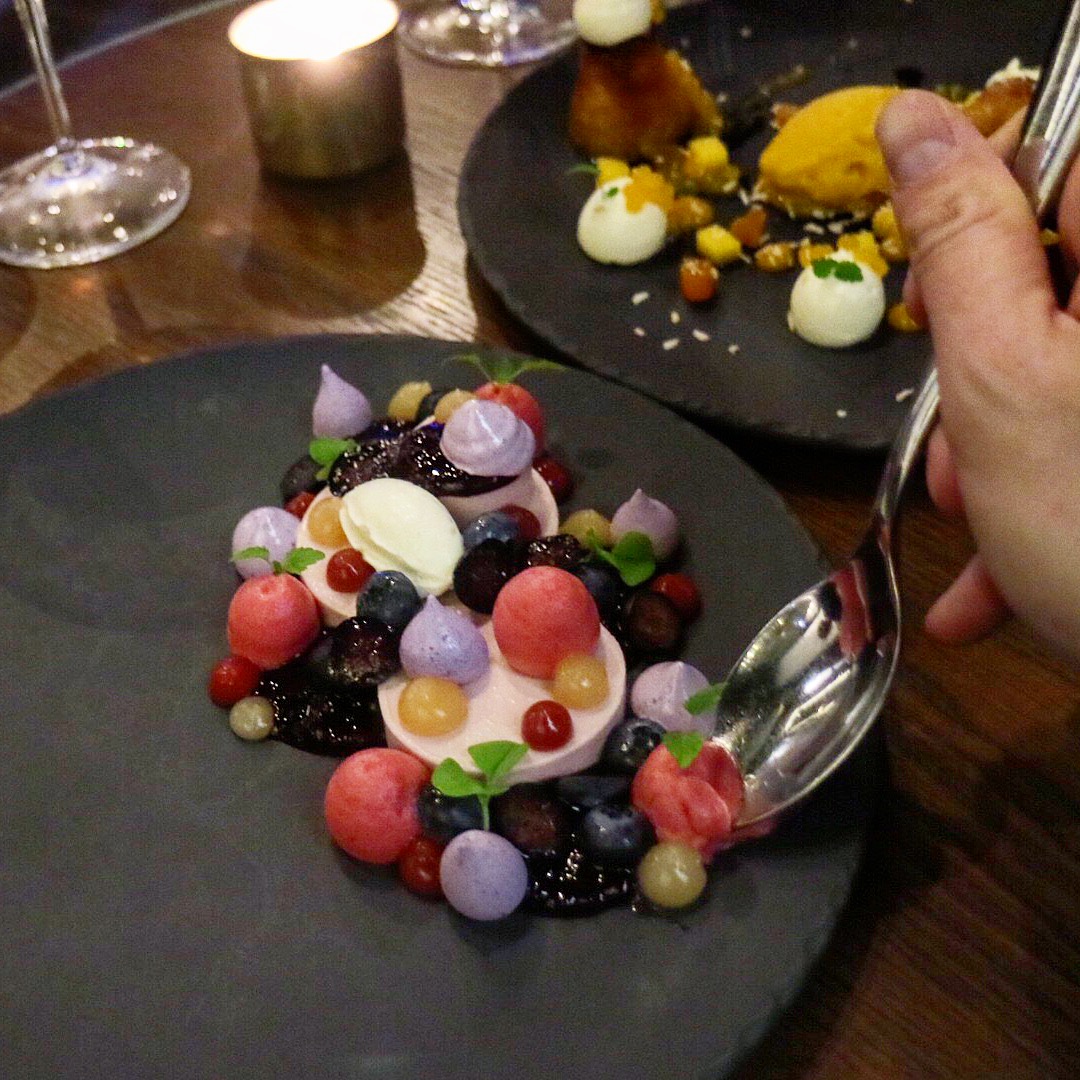 I guess I couldn't just keep staring The Garden forever, but it was just too pretty to be eaten. It was inspiring for me on using panna cotta for my dinner parties.  And I could probably get more inspirations at the farmer's market, find more cool flavours and dress it up. Dessert and sparkling wine do go well together, but I recommend giving the sparkling wine cocktail a try as well.  If you want to have a sweet and delicious date with some intimate conversation, Mosquito is the right place.
Website & menu:
More reviews:
Location: