Kitanohana Hayashi is voted as one of the best sushi restaurants in Hokkaido on a lot of websites. The price is also very attractive – the Michelin 2-star omakase meal only costs just over 9000 yen. But in Tokyo, even the cheapest one-star omakase sushi meal costs 15000 yen! But as they only take reservations in Japanese over the phone, I could only resort to using one of the booking sites such as Pocket Concierge, which charged me 3000 yen, which is almost as much as the amount I spent on sake ($3350).  However, at the restaurant they told me that they accept reservation on Facebook as well, here is their page: https://www.facebook.com/kitanohanahayashi/.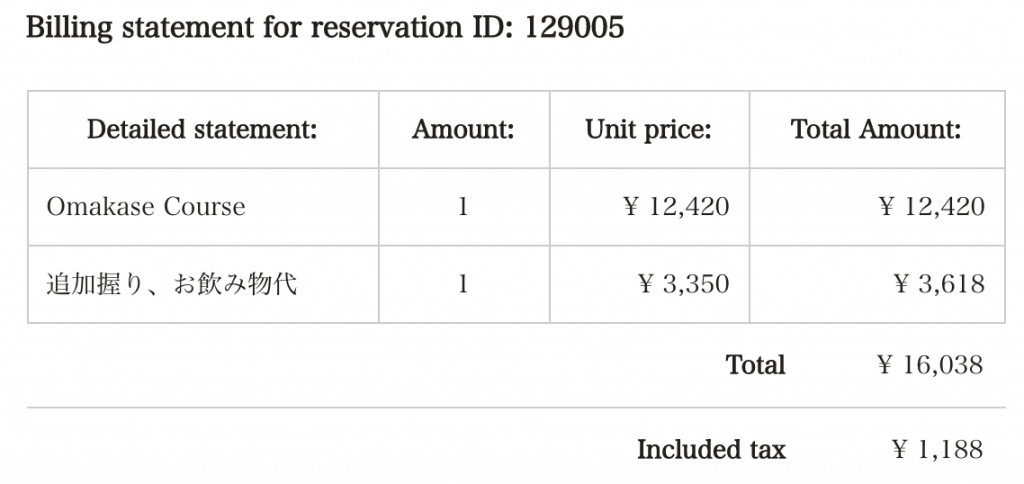 The restaurant isn't in the city of Sapporo but in the suburban town of Chitose, very close to New Chitose Airport. That's why I decided to take the train from downtown Sapporo. But once I was at the Chitose station, I thought I could just take a walk to the restaurant but it was such a bad idea in the snow.  The place took me a while to find, as Google Maps could seem confusing in some Japanese cities.
The sushi spot has only 8 seats but it was attached to another much bigger restaurant that seems to be affiliated. So you walk into a big restaurant, you are not in the wrong place, you just need to ask them to take you to the Michelin sushi bar instead.
So I was 15 minutes late, and a little concerned.  But chef Naokazu Hayashi, and his wife, Yayoi, also the hostess and a sake sommelier, greeted me with excitement. The dinner has started for 4 other guests, and we were joined by 2 more guests later.  All the guests were very friendly too.  The chef does not speak a lot of English.   However, Yaoi is quite fluent in English. She was excited to welcome a guest from Vancouver as she studied English in Vancouver in the past.
The food was amazing. Compared to the one-star sushi in Tokyo, every single dish or nigiri piece seemed more elevated and more complex. Chef Hayashi has been known for earning the 2 stars with his own modern twist to traditional sushi-making craft.    And it costs merely 2/3 the price of the Tokyo one-star, definitely better bang for the buck!
Here are some of the highlights.
For appetizers, it was my first to eat cooked maguro (tuna), which was well seasoned, and showing an interesting texture.  Hairy crab was steamed with egg custard and crab roe, resulting in a smooth and luscious texture.  Hirame was served sashimi style but wrapping a piece of hirame liver inside, exhibiting delicate texture but impressive flavours.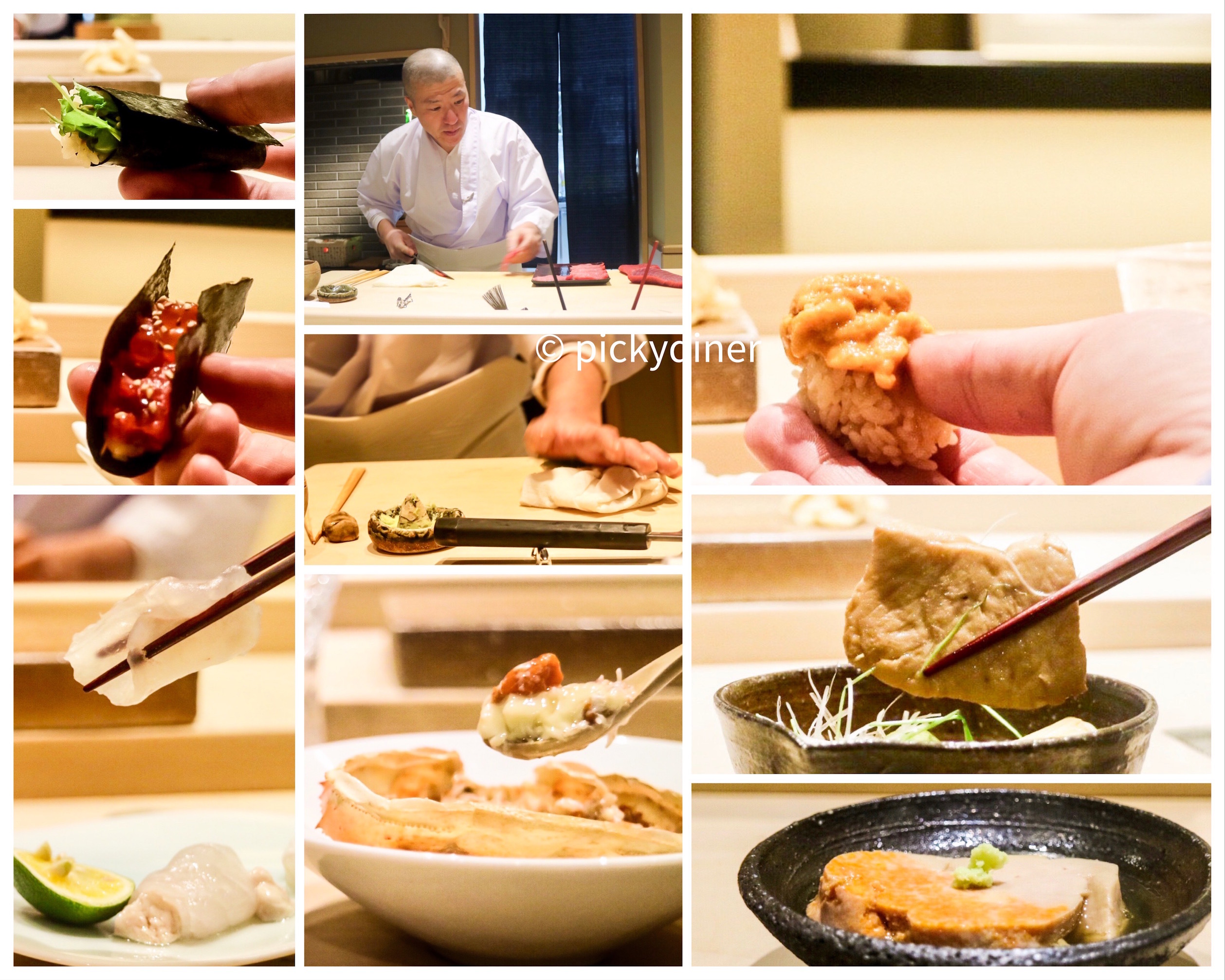 The nigiri courses are incredible and you get to see how chef Hayashi applies the techniques, such a brush of a special soy sauce or a pinch of seasoning.
All the fish are super fresh. Some of them are not commonly shipped to North America, such as sawara, a type of Spanish mackerel that's is best caught off the coast of Japan in the wintertime, and kawaghi, also a delicacy that only appears on the menu from late October to early December.
However, my favourite of the evening was iwashi. Who would have known that something from the sardine family could be so incredibly delicious being served raw?
Another highlight for me was a vegetable-only hand roll with spring mix and local haskap berries – very refreshing.  
Like all other high-end sushi spots in Japan, the sushi counter displays the certificate of the red tuna served for the day, showing its weight and where it was caught.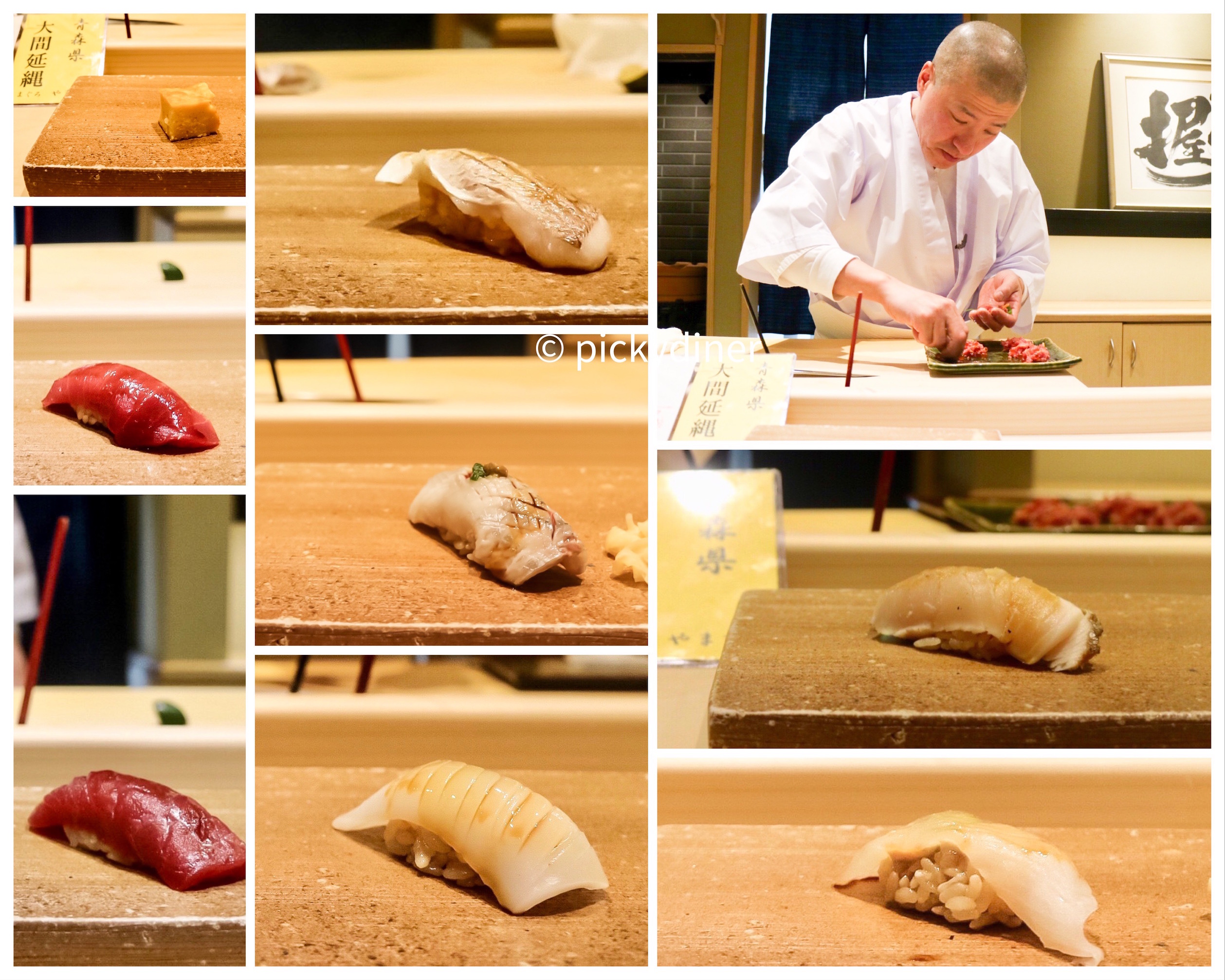 Yayoi recommended 3 different delicious sakes during the course and even offered me a free glass of the in-season winter sake which is supposed to be enjoyed warm.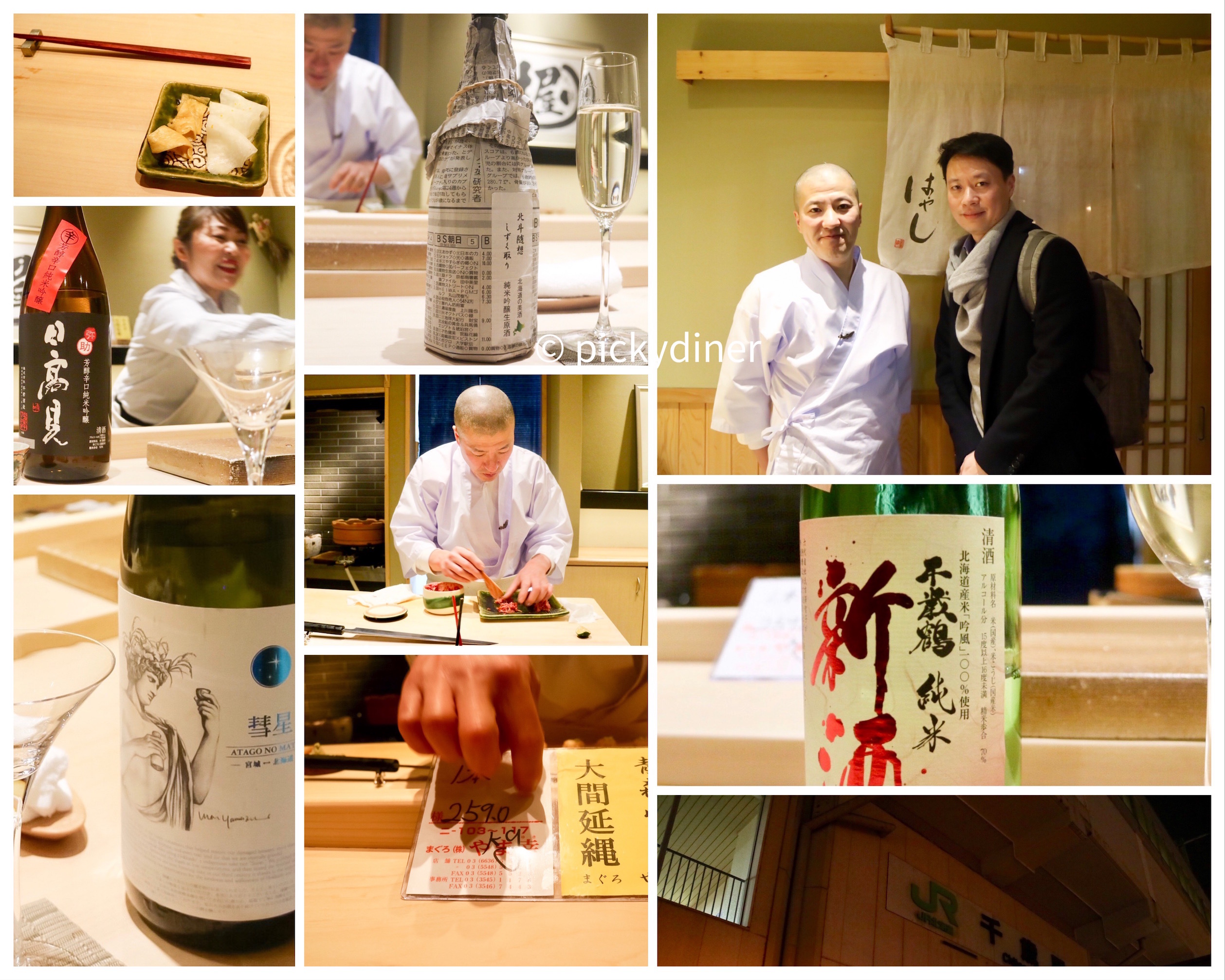 The overall experience
My visit to 2 Michelin Starred Kitanohana Hayashi is easily the best sushi experience in Japan for me so far. The amount of cratsmanship and creativity was impressive. And they welcome me with such impeccable hospitality. I can't wait to try a 3-star restaurant and what the next level is. If I could I would consider coming back to Hokkaido or going to Kyushu for 3-star sushi as the value of Michelin dining is incredible outside of Tokyo!
$$$
rating:  5/5
Kitanohana Hayashi 北の華はやし
1-1 Saiwaicho, Chitose, Hokkaido 066-0063, Japan
+81 123-22-2990