I had a funny moment when I walked in Mango Yummy, the latest popular Asian dessert shop in Richmond – I felt like I was in that Heineken commercial with those guys inside the walk-in fridge. But instead of being blown away by the glowing green cans, my visual cortex was overwhelmed by the bright and shiny yellowness of mango. Yes mango is in almost every single menu item here, showcasing the many possible ways that the most popular fruit on this planet could please you.
I decided to go all the way for the mango goodness. All of a sudden I am looking at this mountain of shaved ice, covered with a luscious pile of fresh mango chunks, shining like a crown made of gold, along with a scoop of mango ice cream beaming like an over-sized crown jewel. This Mango Shaved Ice Plate with Mango Ice Cream ($8) definitely is over the top, but in a good way. The shaved ice almost has a granita quality that is soft and fluffy. Great quality also shows in the ice cream as it tastes creamy and luxurious. The fresh mango is a tiny bit on the acidic side but it balances out the sweetness perfectly. If I have anything bad to say about this dish, it would be the size. Maybe it is better to have 2 people sharing this?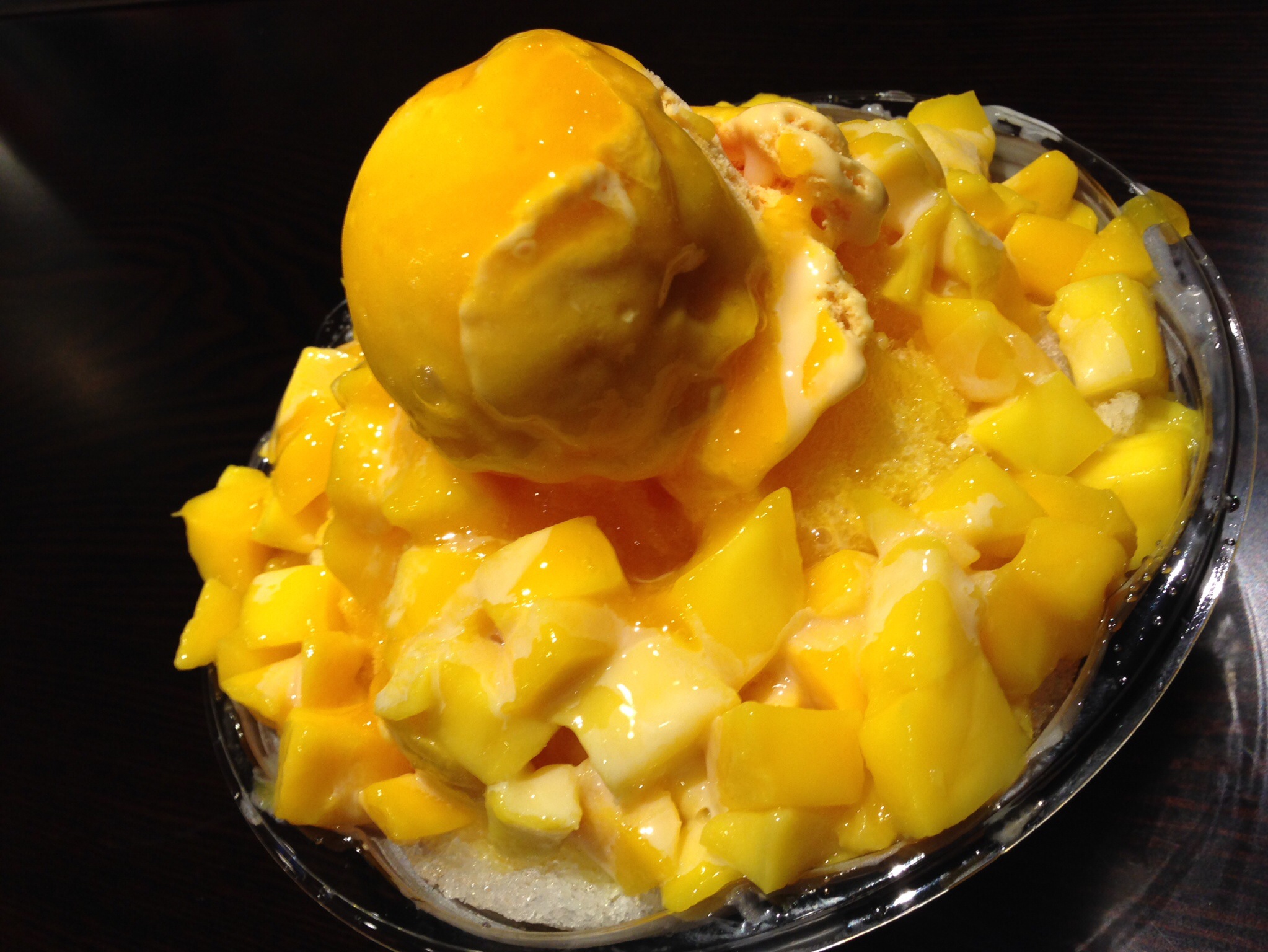 LoLo's Mango Sago drink ($6) is a Hong Kong dessert classic. However they use pink grapefruit instead of pomelo, which is quite brilliant in my opinion. Grapefruit has a much more vibrant color and also provides a nice tartness to the sweet drink.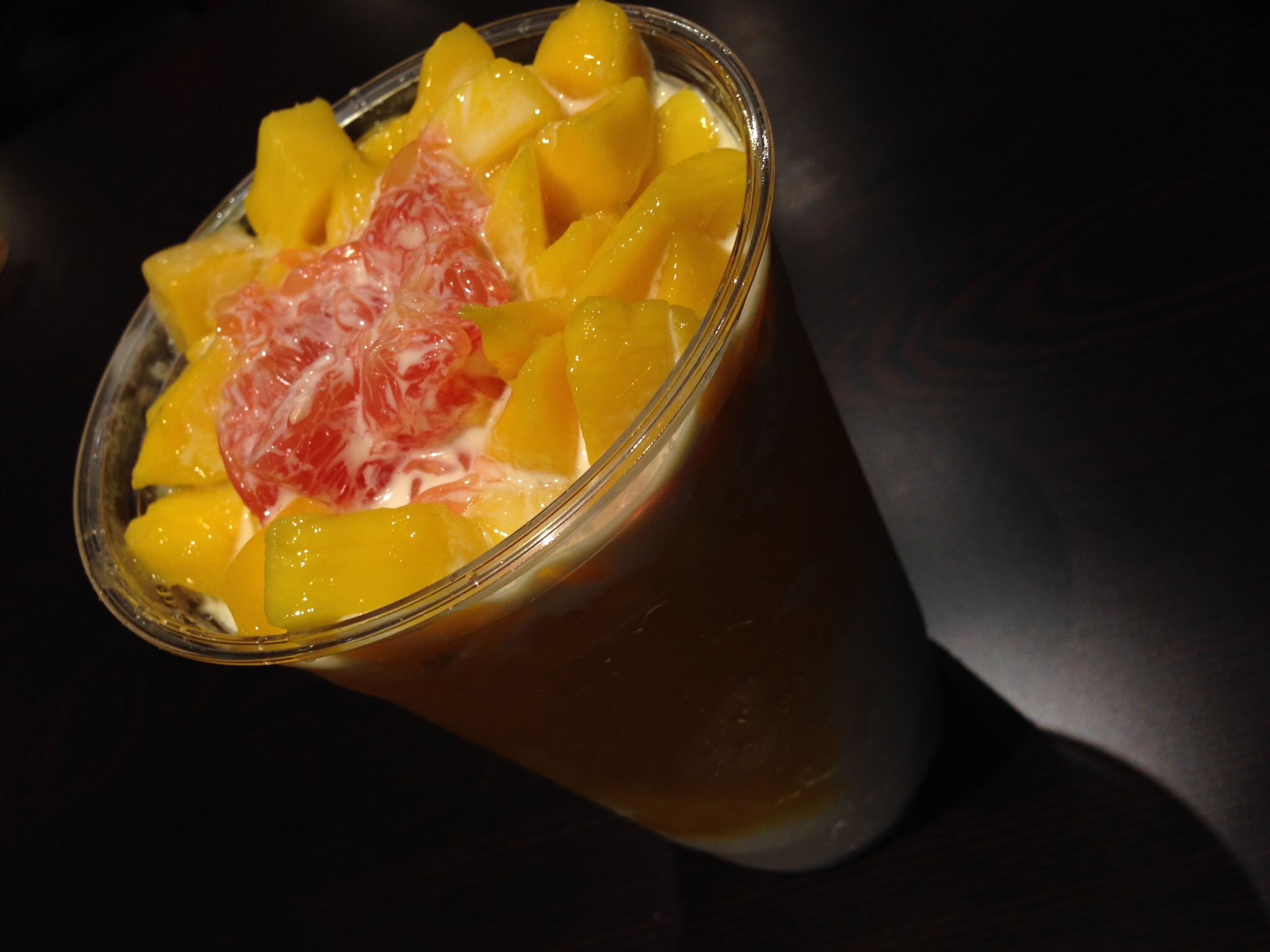 Thai Sweet Sticky Rice with Mango ($6) is Bert's choice. The sticky rice is very well cooked – warm, soft, and sweet, a terrific complement to the fresh, firm, and slightly acidic mango pieces.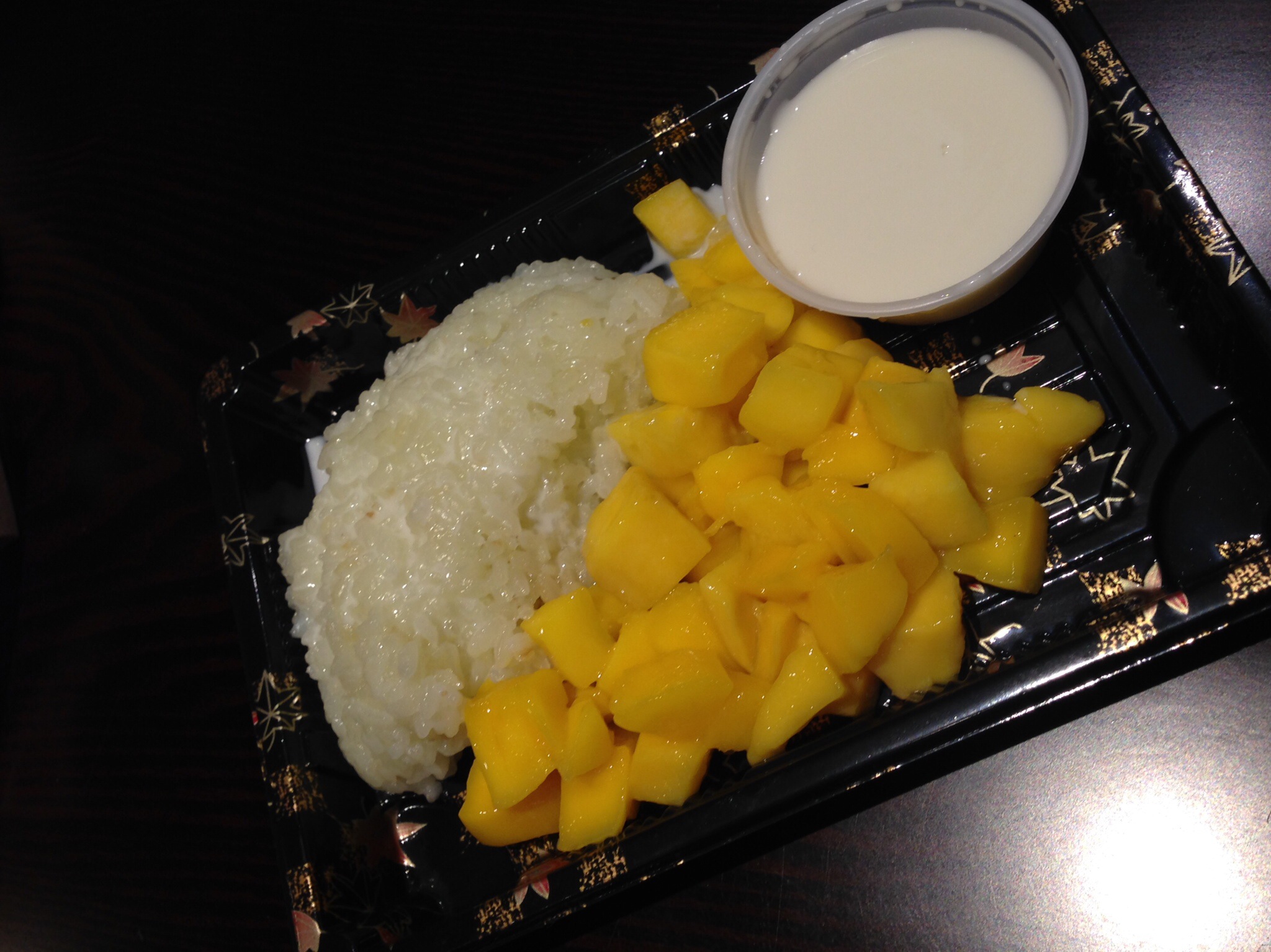 Jac's shaved ice plate ($7) is similar to mine, but with vanilla ice cream instead and little jewels of white and purple mochi balls replacing some of the mango chunks. It is certainly a delicious and lighter choice if you don't want everything mango.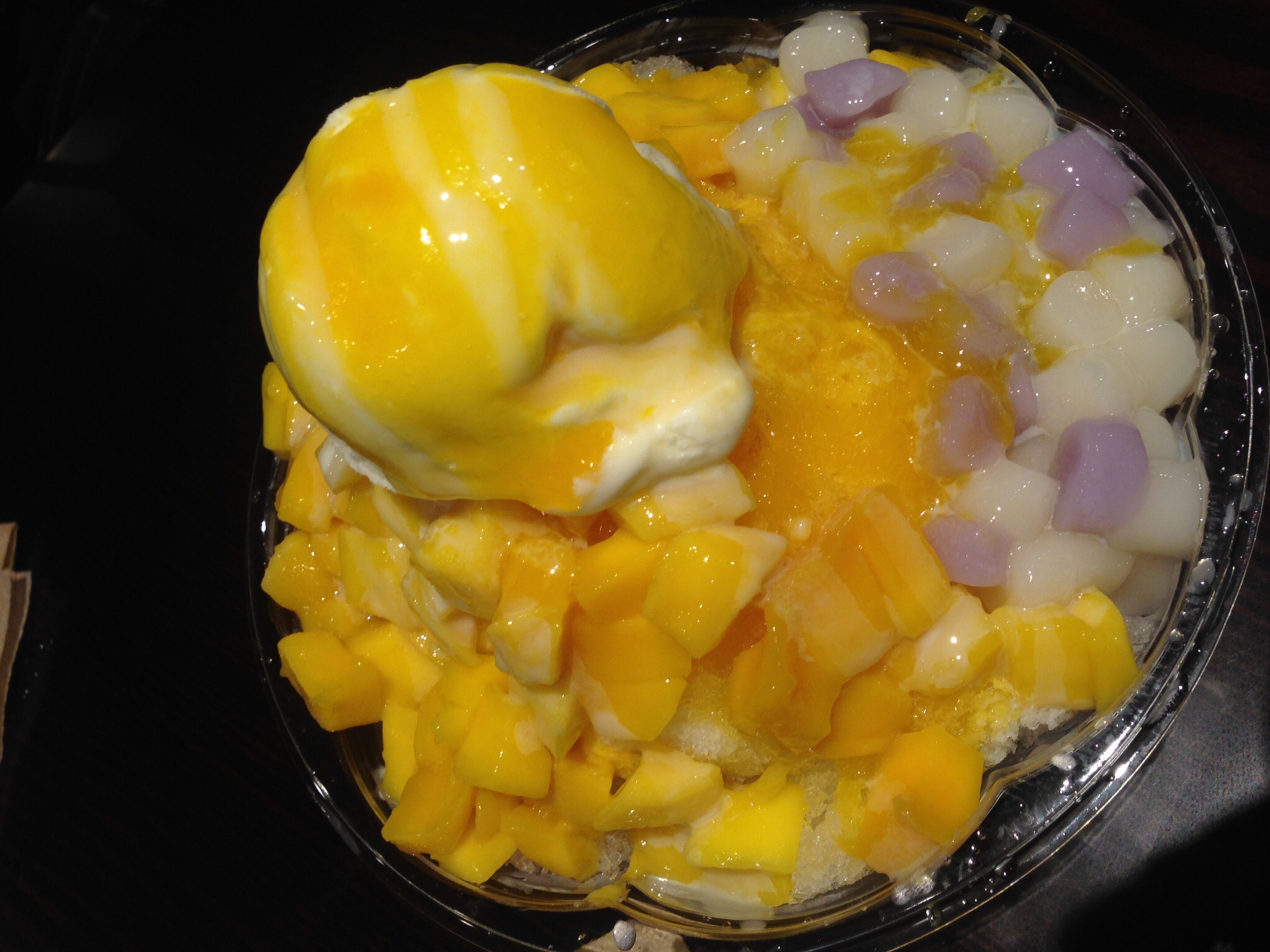 Jac even ordered a Mango Slush ($5) to go for her husband. What a thoughtful wife!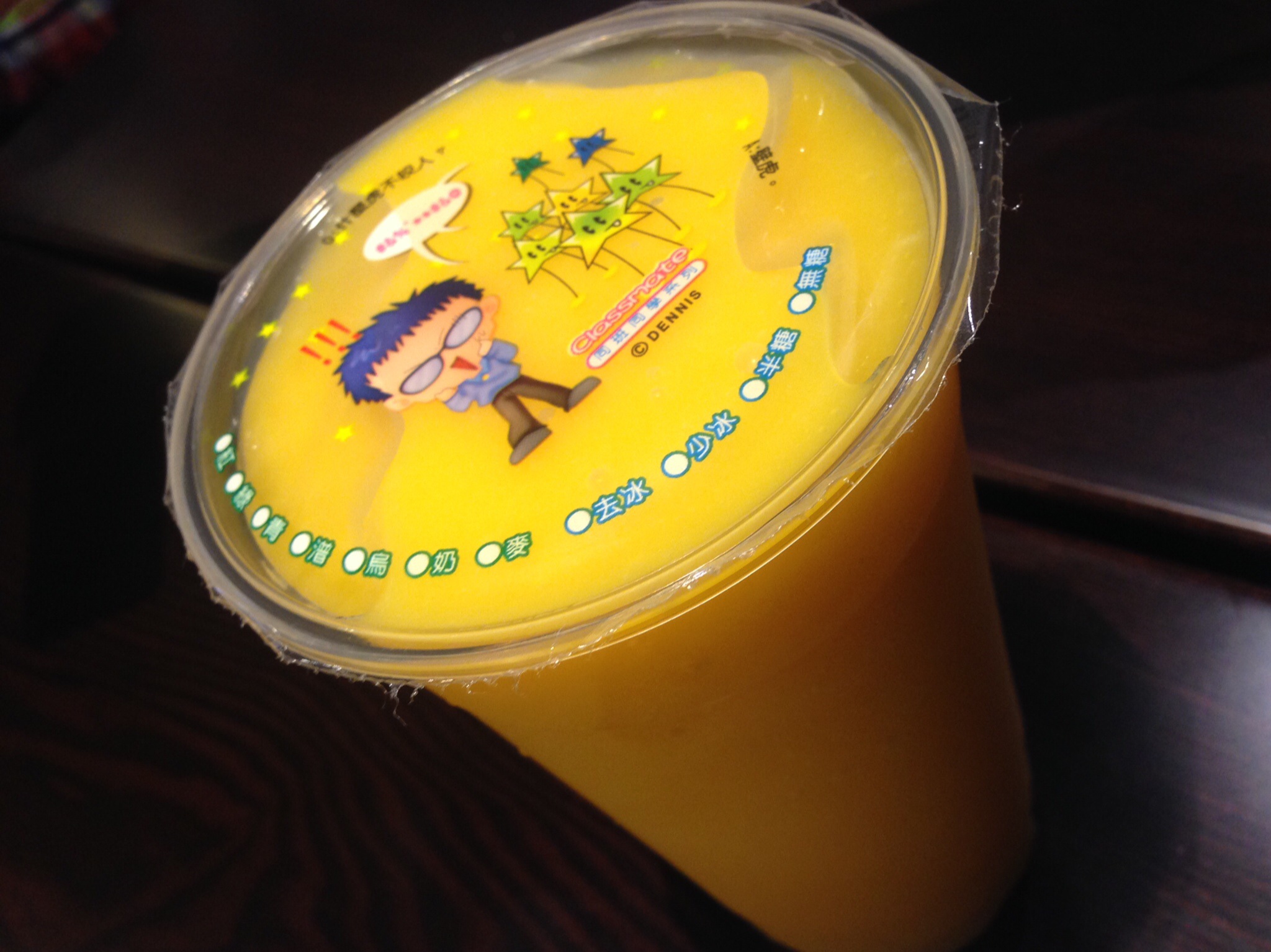 I was walking out of the restaurant all satisfied in my tummy but feeling a bit chilly after all that shaved ice. This would be a much better treat in the summer!
The yes's:
– friendly services
– fresh quality ingredients
– great variety of choices
– large portions and good values
The no's
– the place is small and crowded
– waiting time could be a bit long
Facebook:
https://www.facebook.com/mangoyummy/info?tab=overview

Map and Other Reviews: