At Mad Mango Cafe I feel like being invited to a meal at a friend's Grandma's house. It's hard to tell where Grandma is from exactly – Southeast Asia maybe? You can find Vietnamese Pho, Malaysian Laksa, Chinese Wonton, Thai Curry and even all-day 2-egg breakfast on their menu! But most of the dishes are humble, flavourful, and very affordable.
Laksa ($7.25 for regular and $10.00 for extra large) definitely gives you the exotic spicy kick that you are looking for.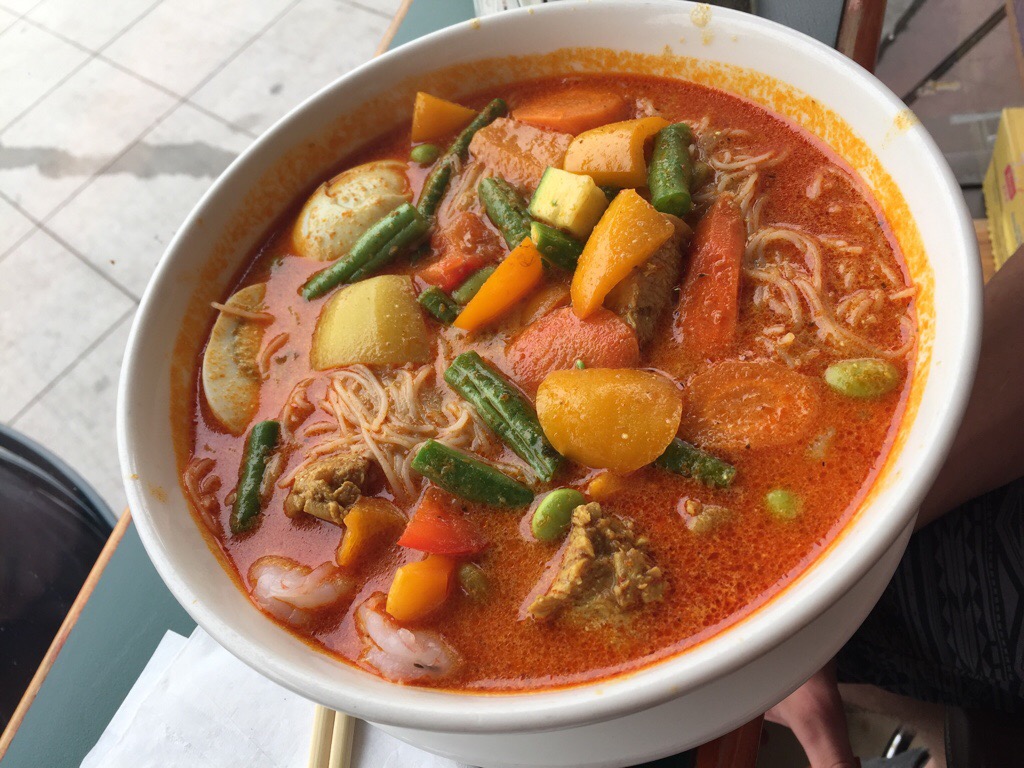 Curry Lamb was a little too watery for my liking, and I wish I had asked them to put the rice on the side. But the curry flavour was quite nice.
We also shared some sticky rice wrapped with lotus leaf, it was only $3.50 and was probably what most people pay at a super market.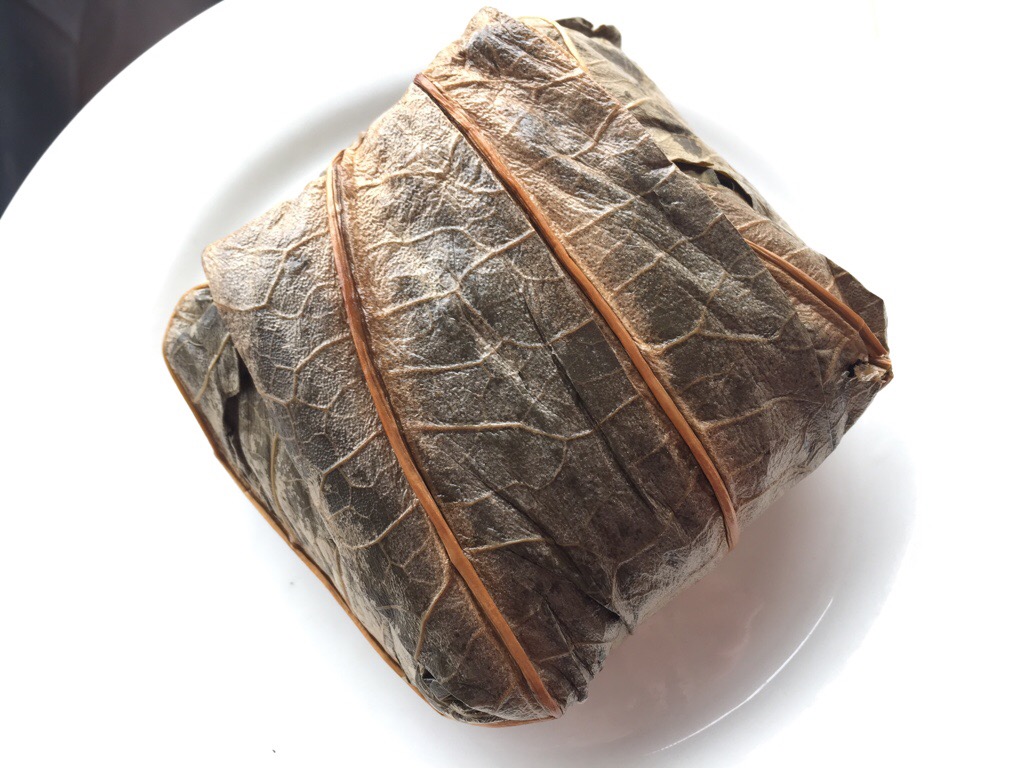 Map and other reviews: