I do believe in healthy eating. As my strategy is eating everything in moderation, I do indulge myself with comforting fast food like burgers and fries from time to time. Since I moved back to Downtown, Johnny Rockets on Nelson has replaced A&W to become my go-to joint for fast food burgers.
Johnny Rockets is an L.A.-based franchise founded in 1986 and they entered the Canadian market by opening 2 outlets in Victoria, then one in Downtown Vancouver. They just opened the 2nd Vancouver location on Oak Street.
There are popular local gourmet burger chains in my neighbourhood, such as Vera Burger and Fatburger, both on Davie. But unfortunately, I do not find either of them much better than fast food joints like McDonald's or Burger King with charging everyone 10 bucks for a burger. Neither of them is popular during lunch hours, which is definitely not a good sign to get a good burger.
The price range at Johnny Rockets is very attractive too, with a burger being around $6.99 and the combo costing only $9.99.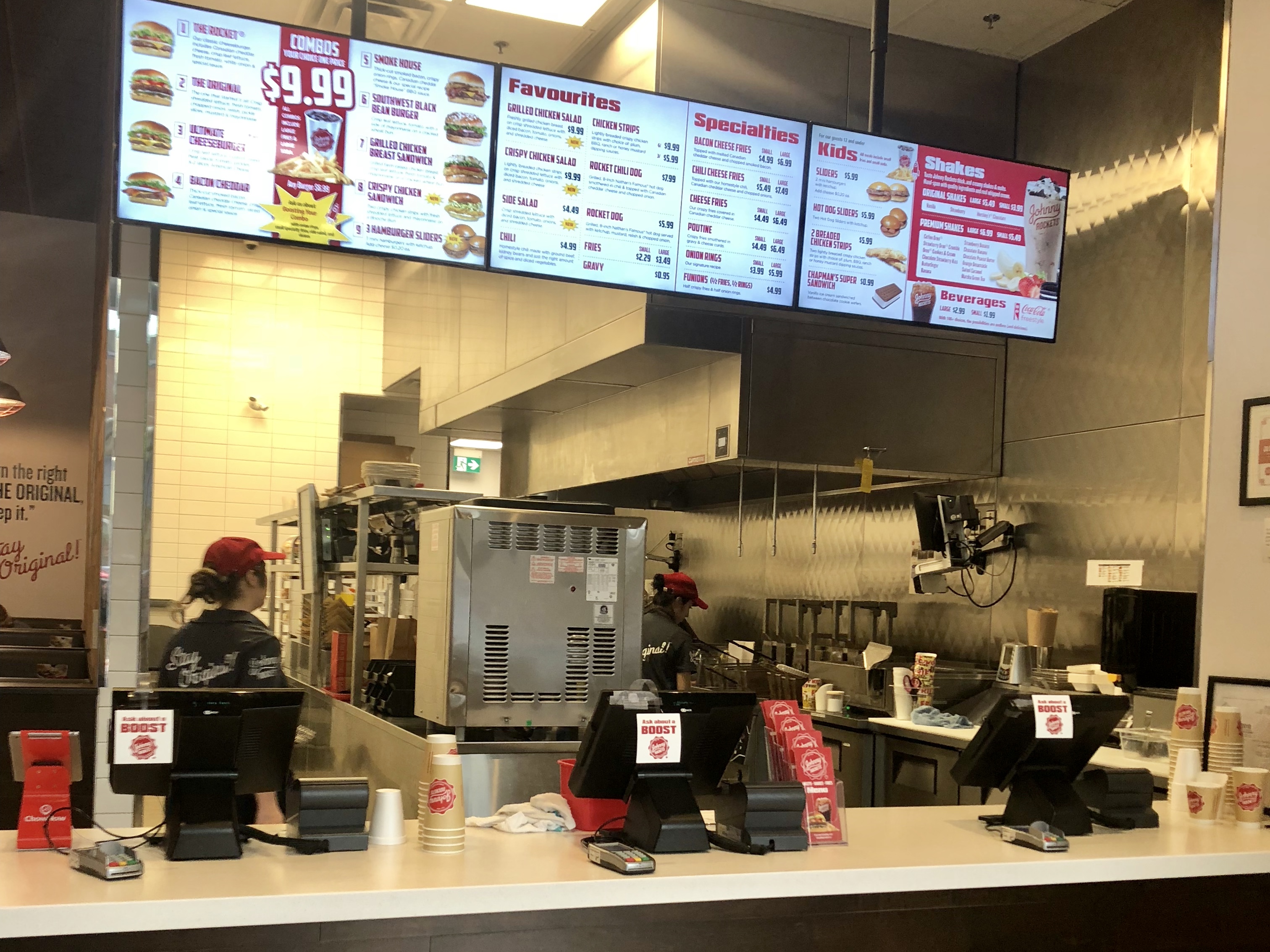 I have tried a few of their burger choices. I enjoyed the Smoke House Burger ($6.99) loaded with thick-cut smoked bacon, crispy onion rings, Canadian cheddar cheese, and the "Smoke House" BBQ sauce, and found the smokiness is right on point and the onion rings a nice crunchy bonus. Another time the Original ($6.99) had the classic burger ingredients such as crisp shredded lettuce, fresh tomato, chopped onion, relish, pickle slices, mustard & mayonnaise, everything a classic burger should have. The quality of the beef patty makes it taste great even with such simple condiments.  I also felt indulged when I ordered the Route 66 ($7.99) which featured melting swiss cheese, sweet caramelized onions,  and freshly sliced mushroom, something comparable to the legendary Monty Mushroom Burger at White Spot.  It feels great paying fast food price for a gourmet burger.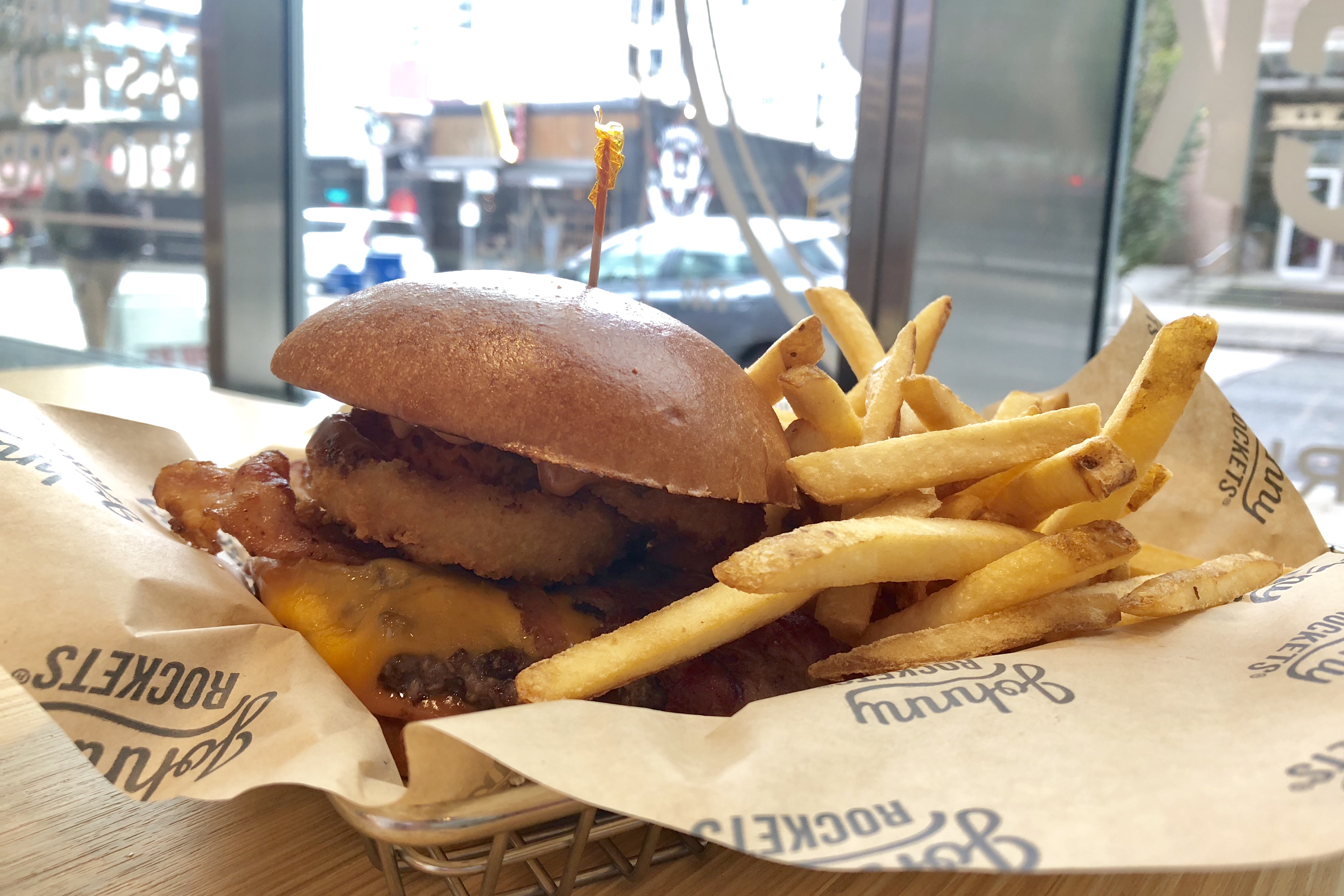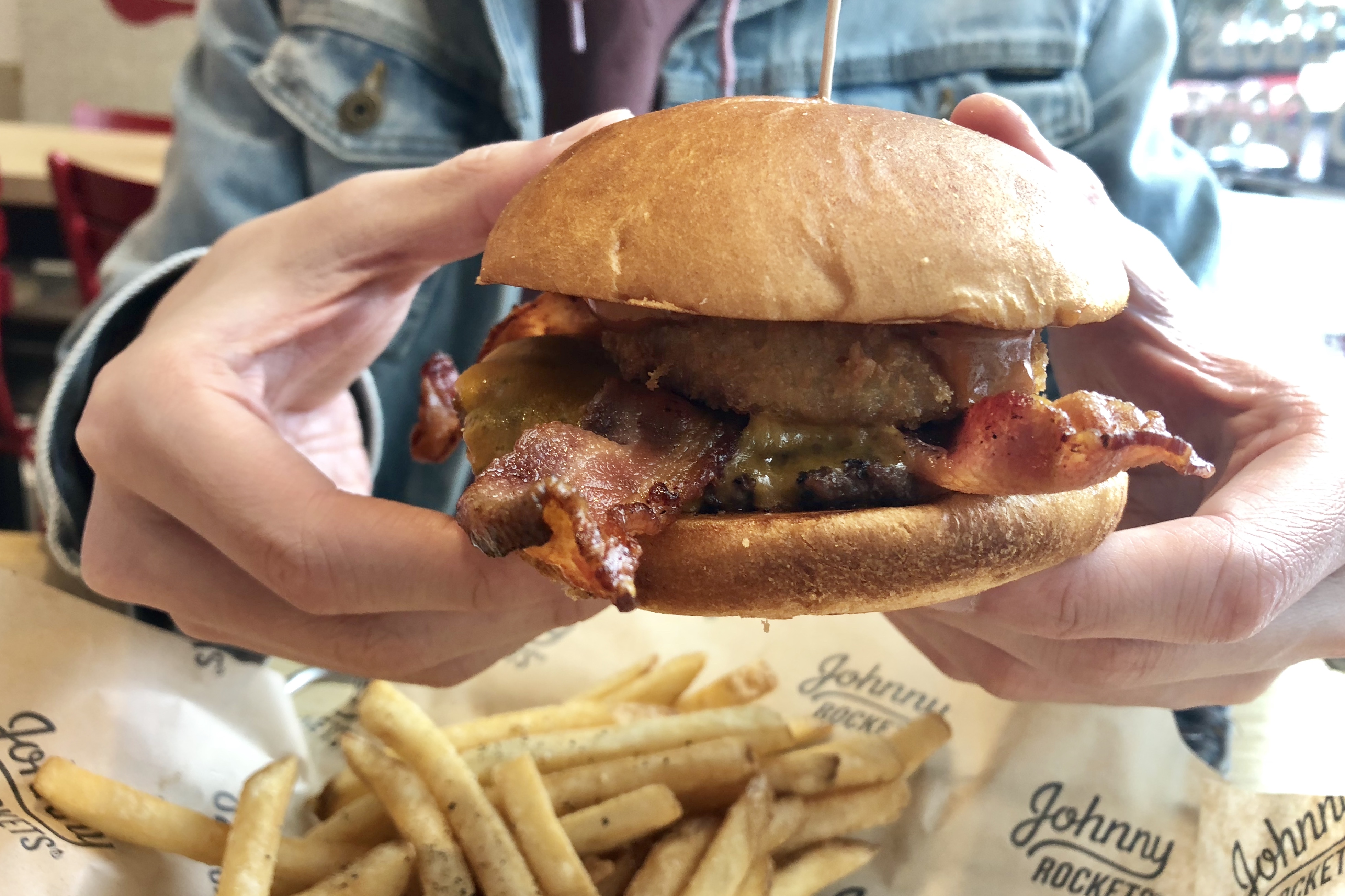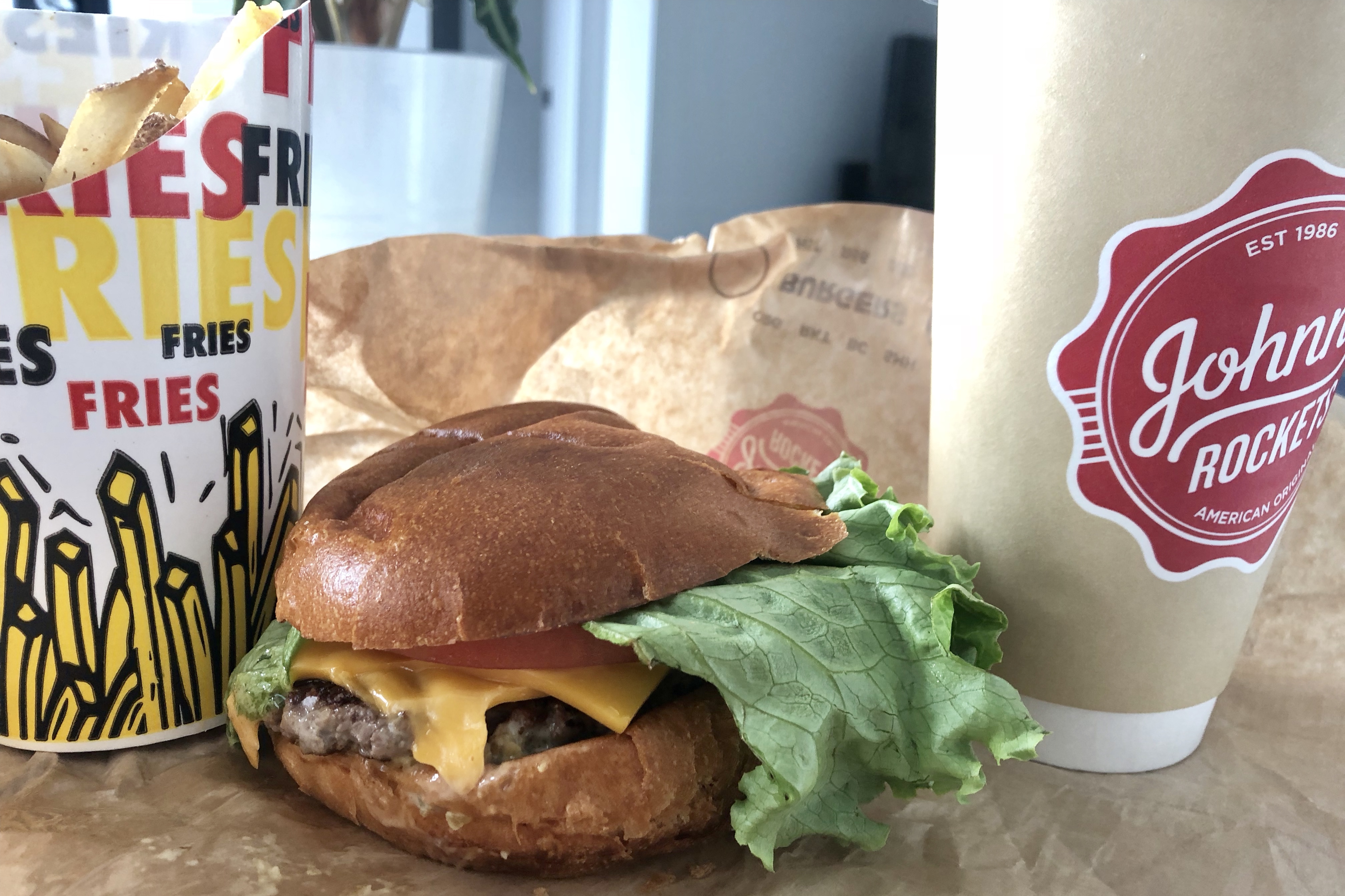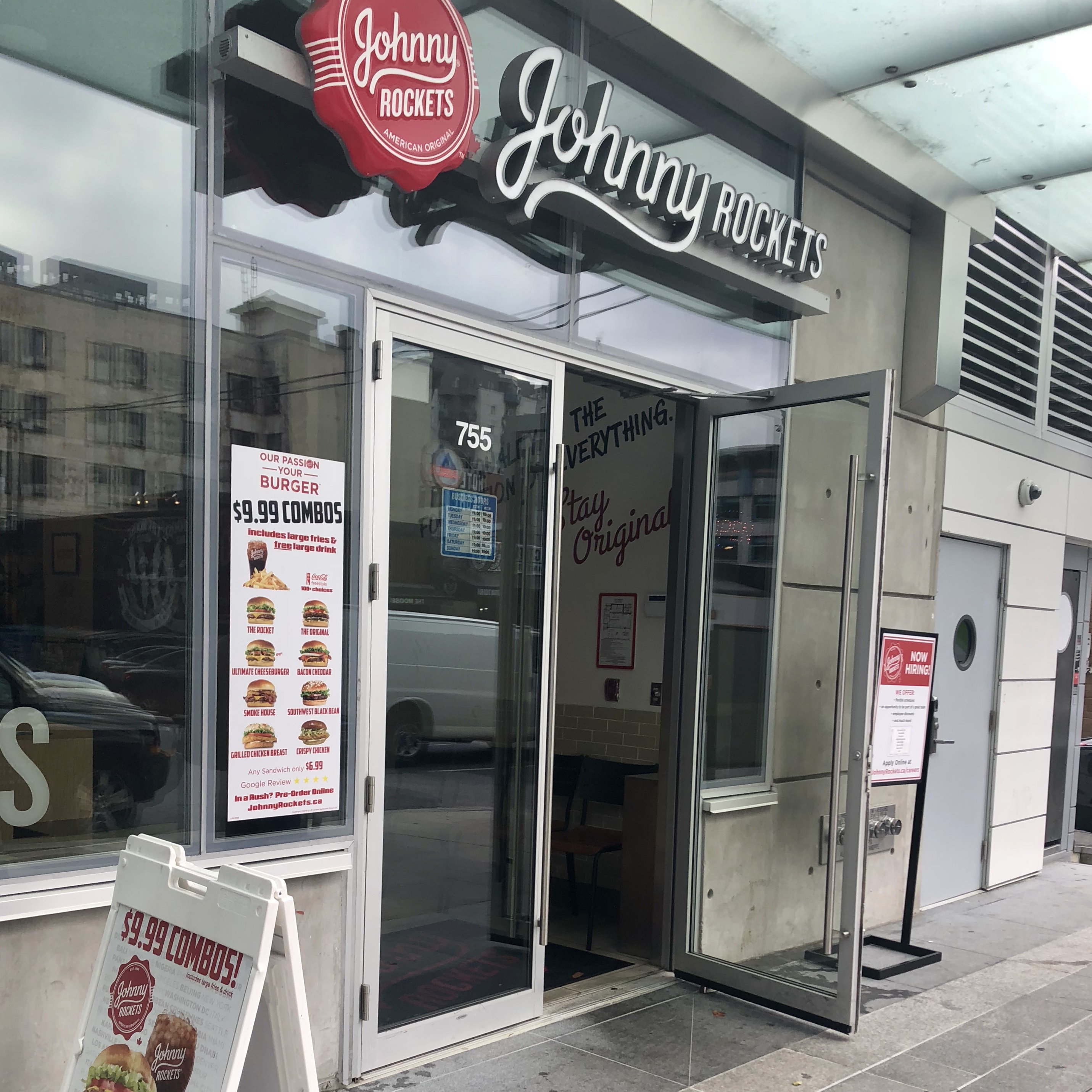 Final thoughts
The burgers are great here, with quality beef patties, uber fresh veggie components, and the other nicely cooked components such as bacon, onion rings, and sauteed mushrooms. My personal favorites are the "Smoke House" and the "Route 66", which are loaded with more crafted components, very decent for the value. I prefer the burgers here over the local chains like Vera's or Fatburger for the better quality and the cheaper price. With the combo only over $10 after tax, I feel like paying a fast food price for a gourmet deal.
$
rating: 3.5/5
Johnny Rockets
755 Nelson St, Vancouver, BC V6Z 2A8
(604) 620-1144 or johnnyrockets.ca