The Ramen Butcher is the flagship shop of the Menya Kouji Group, who also runs Ramen Gojiro and Ramen Gaoh in Metro Vancouver. They are determined to bring the authentic ramen flavour and culture by proving the tonkotsu ramen broth made with quality pork. Like many other ramen shops, they also serve gyozas and rice bowls, as well as local or Japanese craft beers.
I was surprised to see how busy the Chinatown shop was, and I had to wait over 5 minutes to get a spot by the bar.  Based on the classic pork bone broth, there are options of miso, red spicy, black garlic, and shoyu. Tsukemen is available for noodle lovers. The Green Basil Remen did get my attention, and so are the items on their seasonal menu: the Coconut Curry Ramen and the Kani Tsukemen.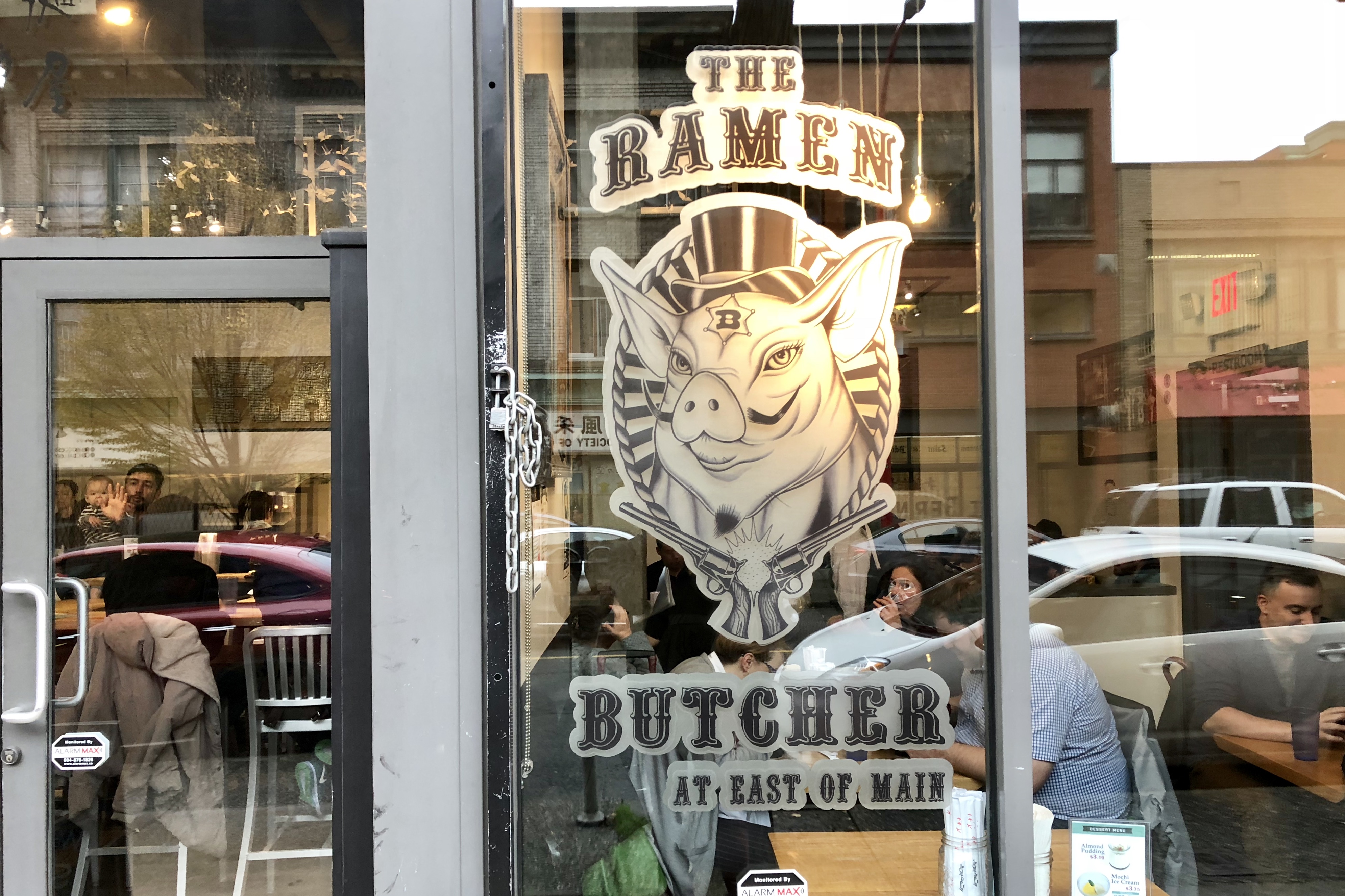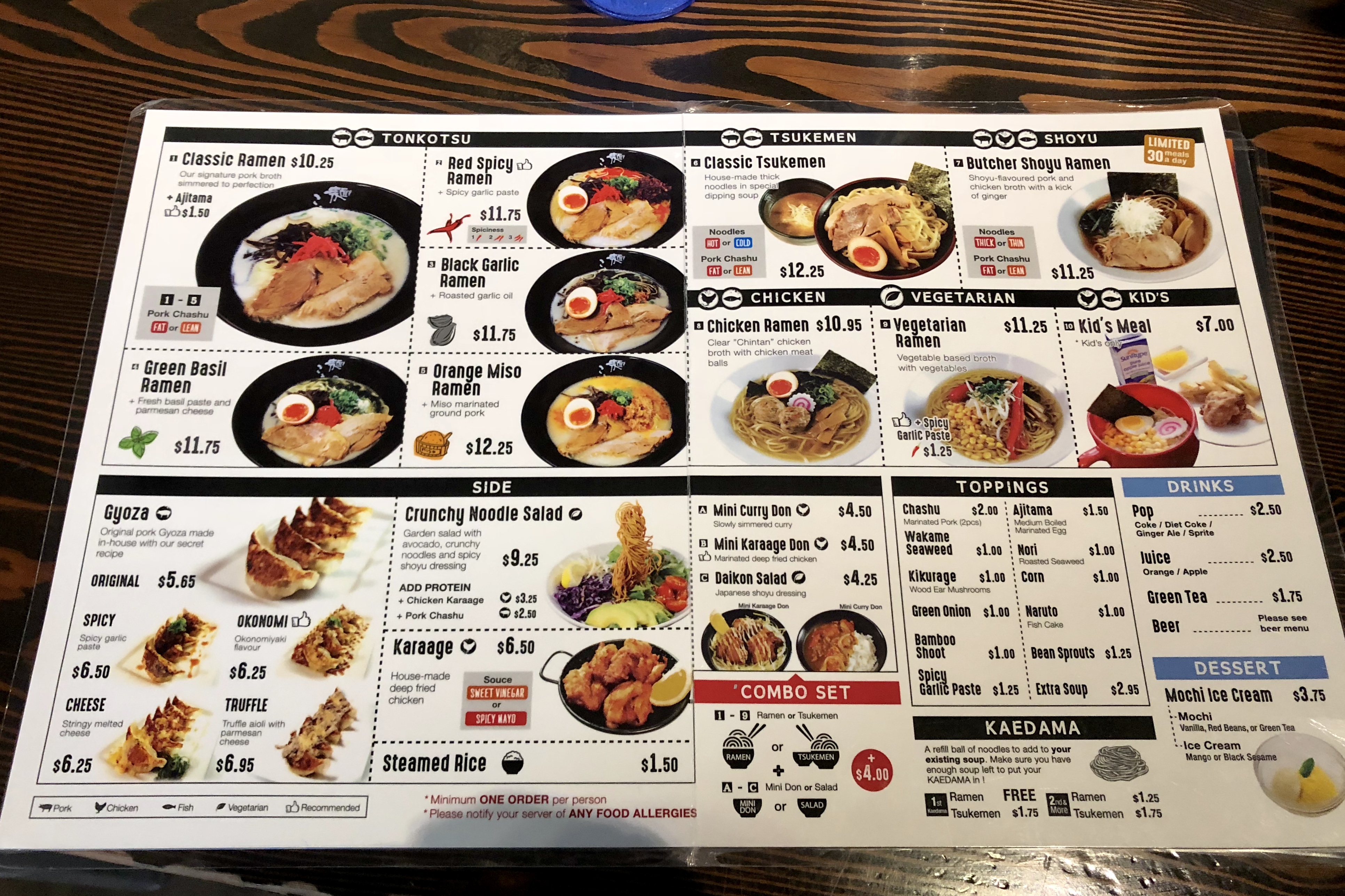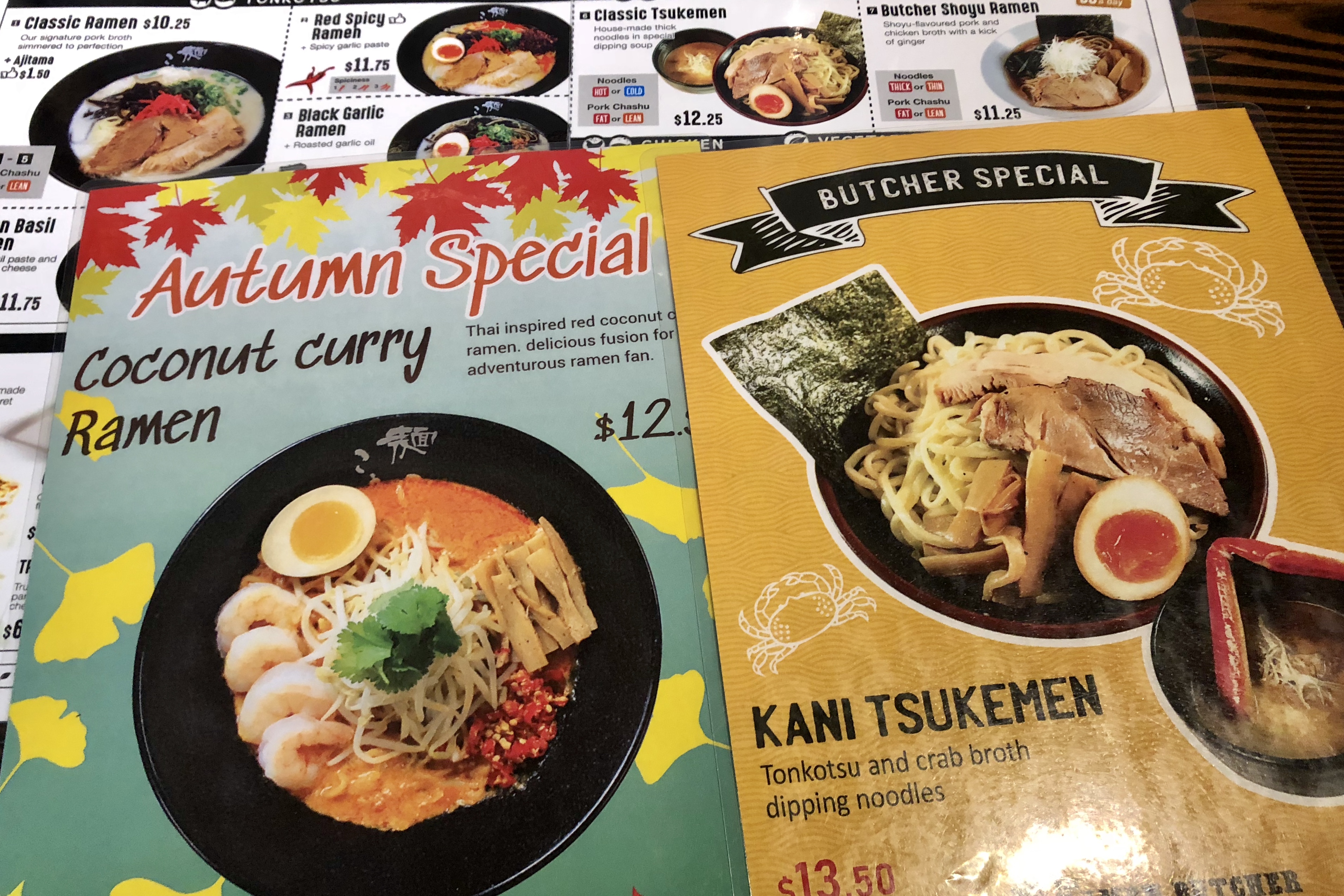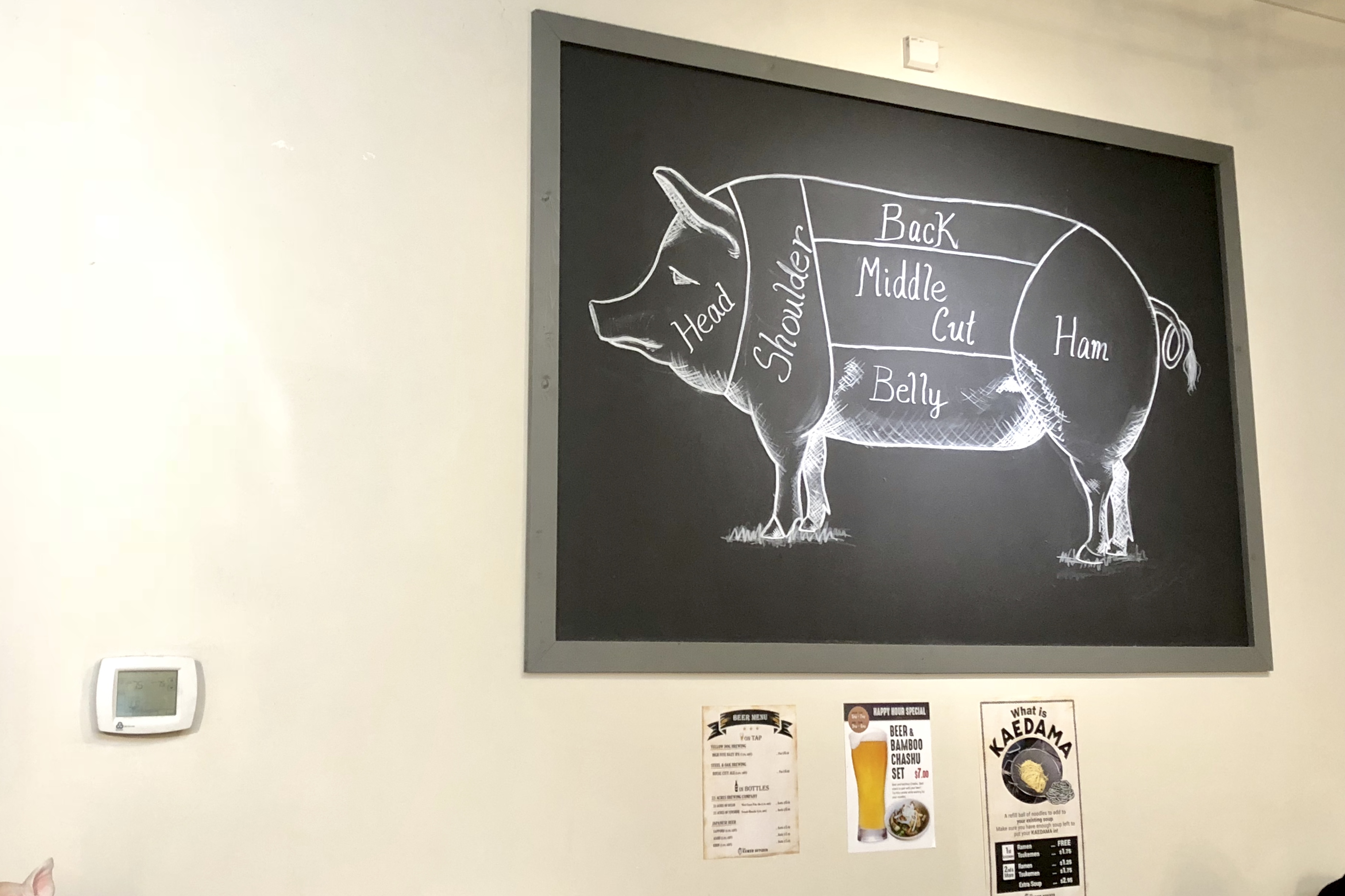 I was feeling hungry and adventurous so I picked the Kani Tsukemen ($13.50), and I was curious if I would need the extra noodles. There were a lot of noodles in the bowl, topped with pork chashu, bamboo shoots, onsen egg, and nori. And the bowl of broth exhibited a tint of green and a snow crab leg in it. The broth was rich. Besides the classic pork bone flavour, the crab flavour was quite front and centre too, reminding me of a dish I had in Tokyo 2  years ago, which was made of crab brain and crab roe. The slice of lemon came to the rescue but I still thought the broth was a little too rich for my liking.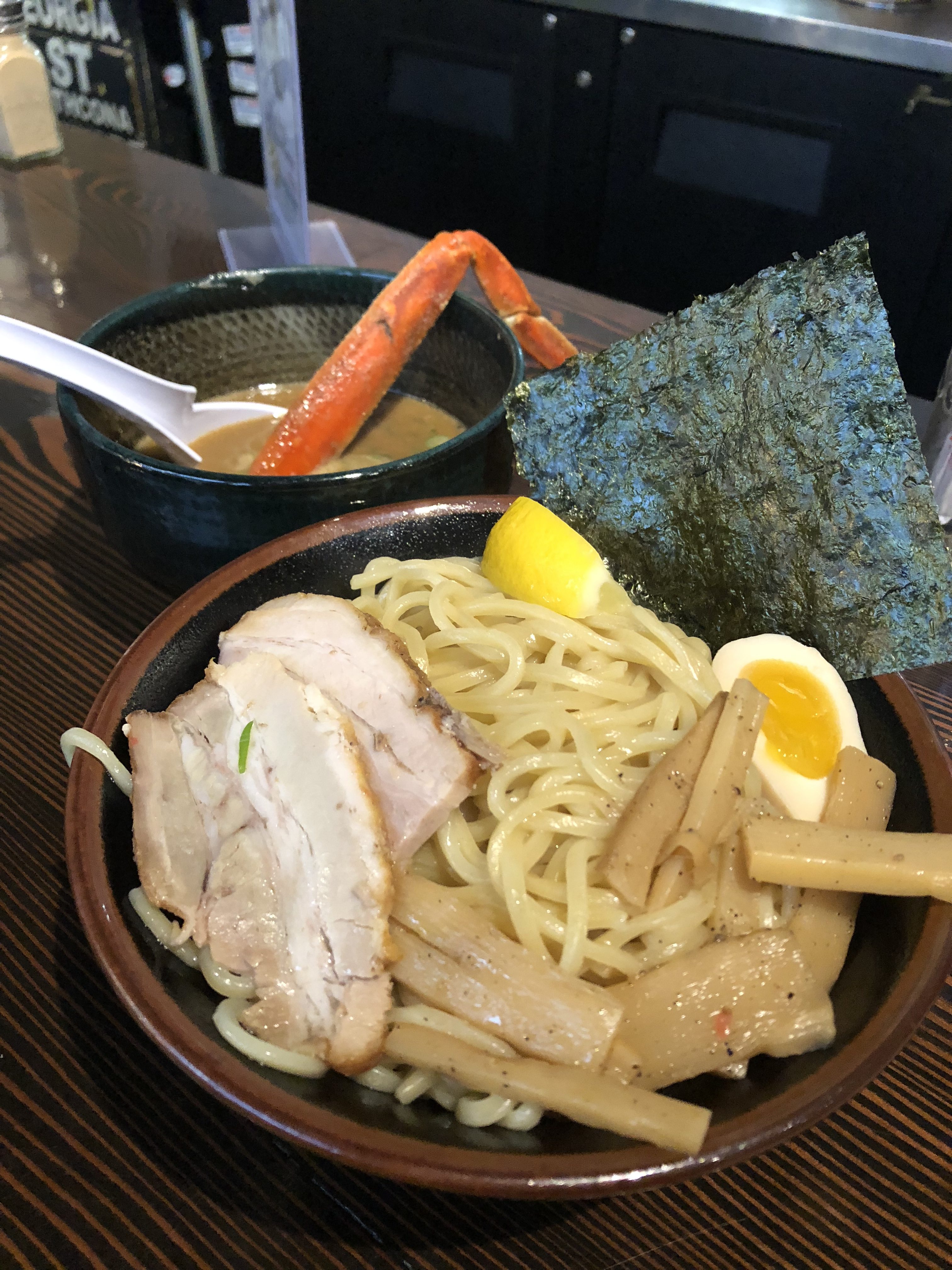 Final thought
For a first visit, I took a chance to try the seasonal special instead of their staple favourite. The Kani Tsukemen features a generous portion of noodles for dipping into a tonkotsu based broth with snow crab flavour. I would like the crab flavour to be sweeter and more subtle. I give my applause to the originality and will look forward to their more popular items.
$$
Rating: 3/5
Ramen Butcher
223 E Georgia St, Vancouver, BC V6A 1Z6
(604) 806-4646 or theramenbutcher.com