It is interesting to find deals on a fine dining restaurant run by a Michelin Star awarded chef on Travelzoo, a GROUPON-like website that offers deals mainly on travelling. As we are definitely lacking of refined German restaurants in the city, Bauhaus's contemporary menu on German classics seems rather appealing. And the description of the deal sounds irresistible – 2-course lunch for 2 for only $39 (tax included), including two appetizers such as lobster soup, and two entrees such as braised beef roulade or halibut. Jac was super psyched because all those dishes are her favourites.
But somehow we were presented with a business special menu ($38/person for 2-course) after we mention the Travelzoo deal to our server, and the menu did not have lobster soup, beef roulade, or halibut on it. When I asked one of the waitresses (the older one), she didn't put up any smile or any explanation, and just said, 'no, we don't have those dishes for the Travelzoo deal' and walked away. This is not very professional, is it? I mean I would have accepted it if she were polite and had provided a reasonable explanation. I thought Jac almost wanted to get up and leave, feeling the tension and chills despite sitting in a quite empty dining room. A couple awkward minutes had passed, a friendlier waitress (the younger one) came over and told us that the chef would make us the beef roulade and that'd be the best they could do. Not completely satisfied, we stayed.
The food was good, with some amazing highlights even. Slightly scarred from the experience at the beginning, I tried my best to justify it with enjoying the quality of the food; however I think Jac was still very much fixated on the lobster soup that she was so excited about. And things couldn't get any worse for her… Right at the end of the meal, when the younger waitress cleaned up the plates from our table, she accidentally dropped a knife on Jac's lap, which was luckily protected by a high quality napkin. Oh boy, the cosmic energy was just not so hot between her and this place!
I quite enjoy the food however. Not much a bread eater, I devoured the complimentary Organic Sourdough with two different types of beautiful house whipped butter, one with Smoked Paprika and one with Sea Salt.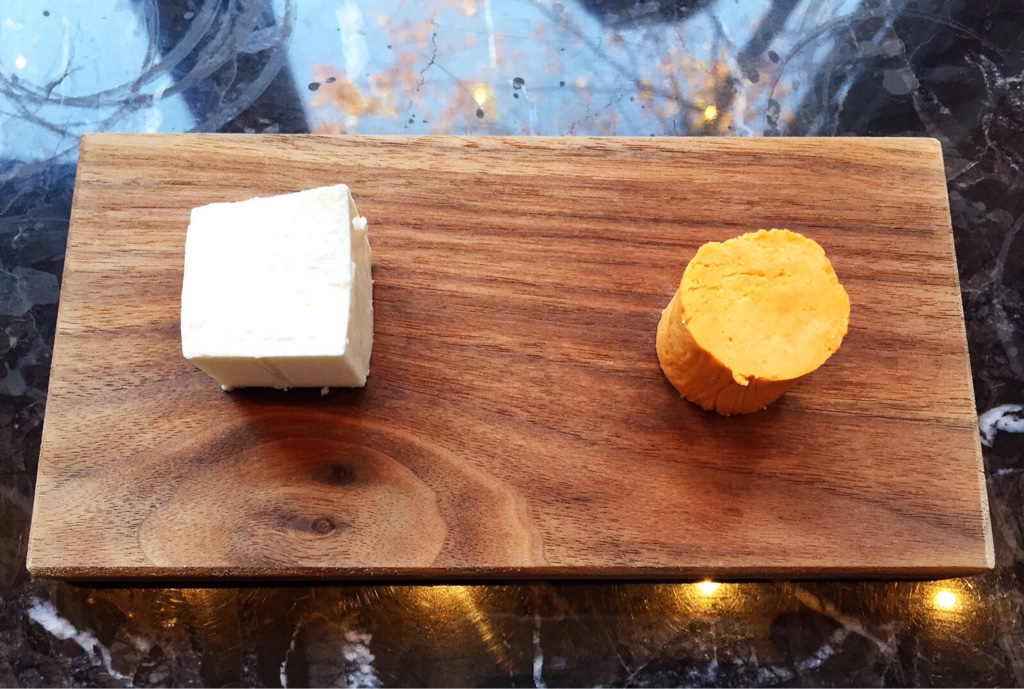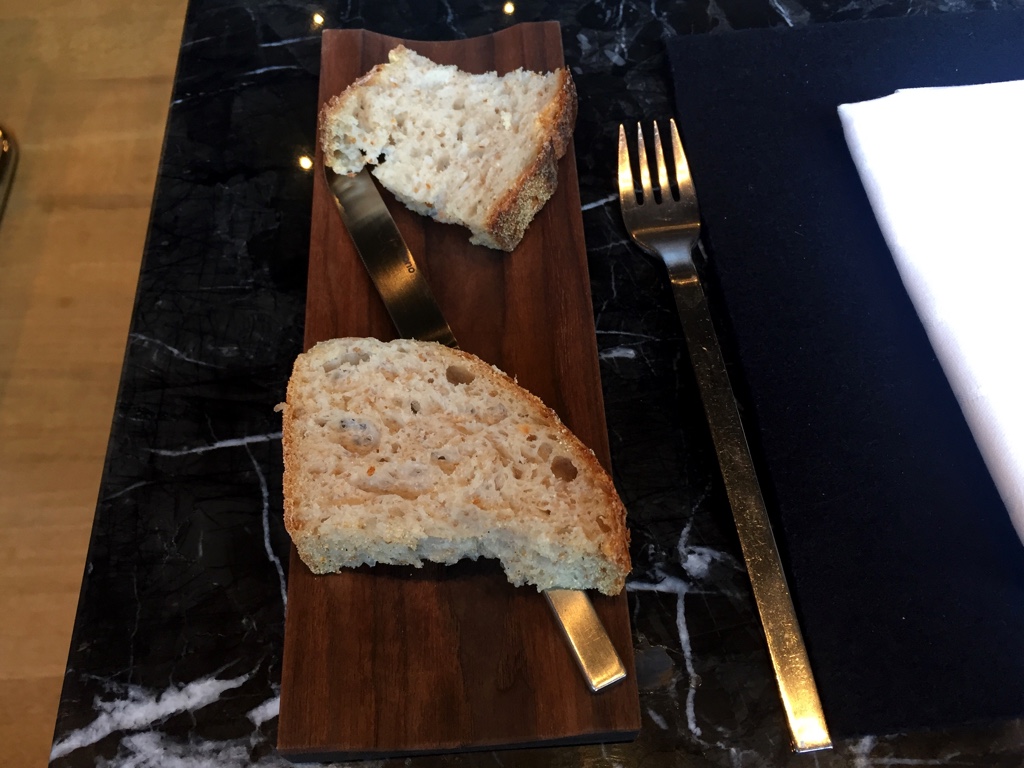 Jerusalem Artichoke Soup is warm, comforting and delicious. It has a velvety and luscious texture, and the flavour is subtle but profound.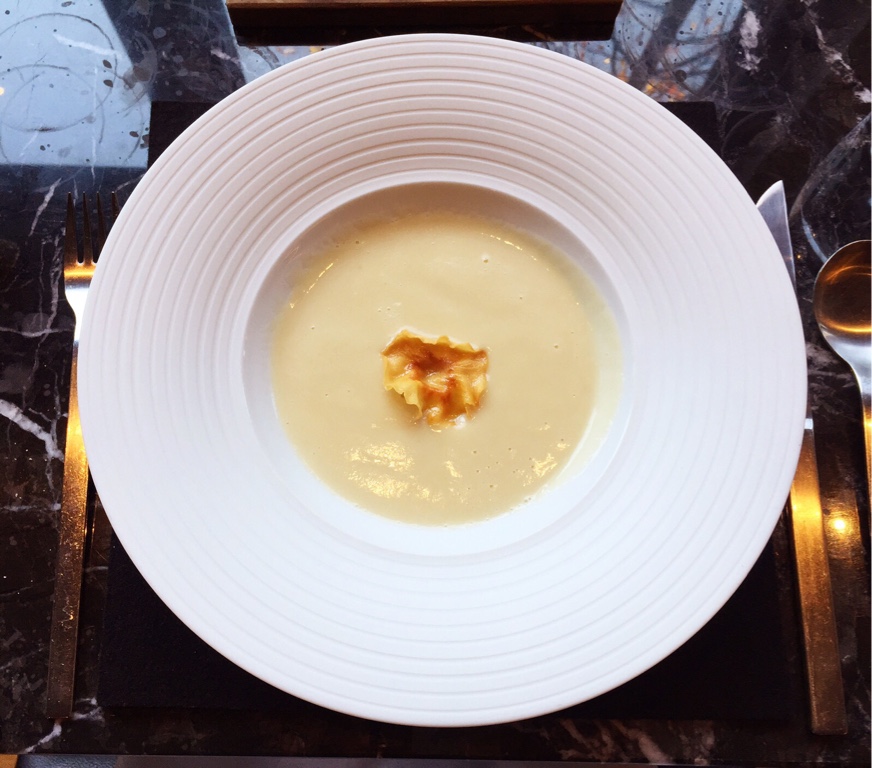 Each component in Braised Beef Roulade is boldly flavourful. Loved the red wine sauerkraut but the beef itself was slightly dry.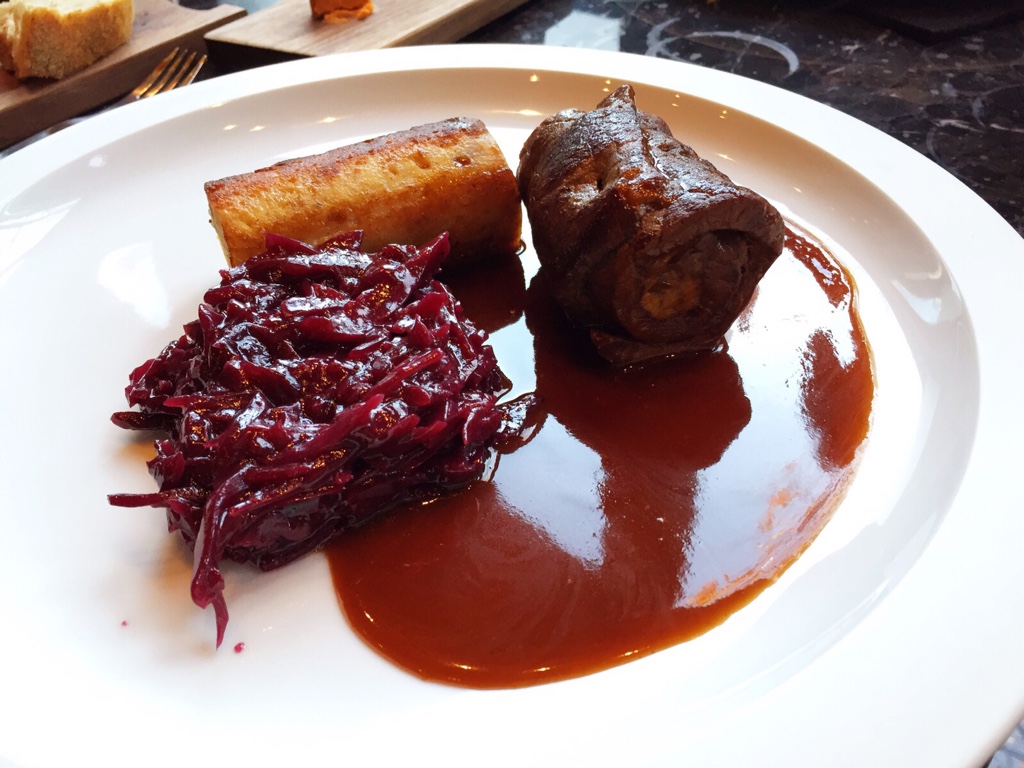 It must be the biggest piece of Schnitzel I have ever had, and it was fried to perfection and uber tasty. But it is too big, even too big for dinner as a fine dining dish. I could only finish half of it. Not that I don't appreciate the generosity, I rather prefer a smaller portion because the perfect crispy exterior of Schnitzel will be gone after 15 minutes after it is served.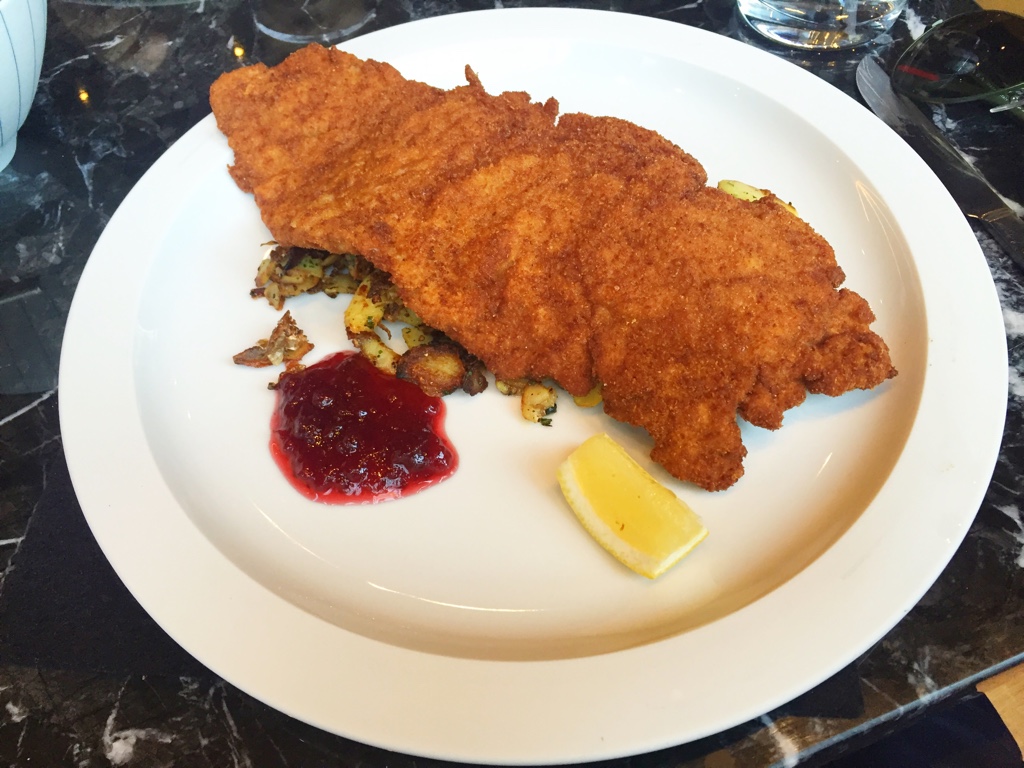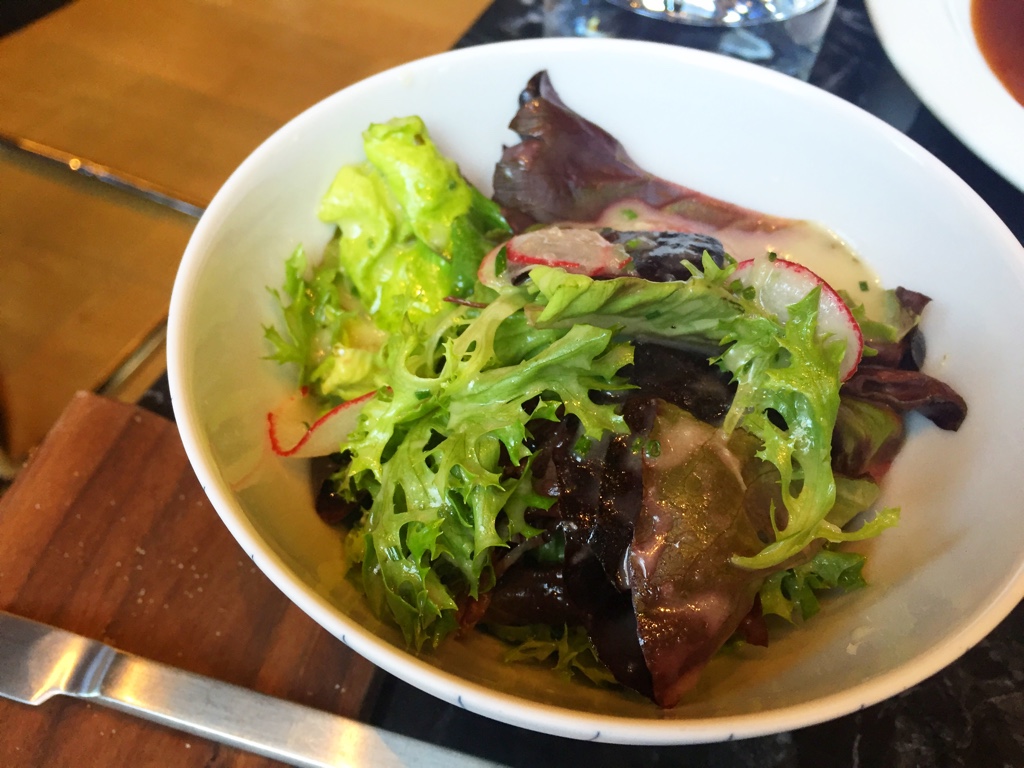 Over all the food at Bauhaus is very good although it is on the pricey side. I think with some fine tuning with some better Marketing and a better trained staff, it does have the potential to be one of the greatest in the city.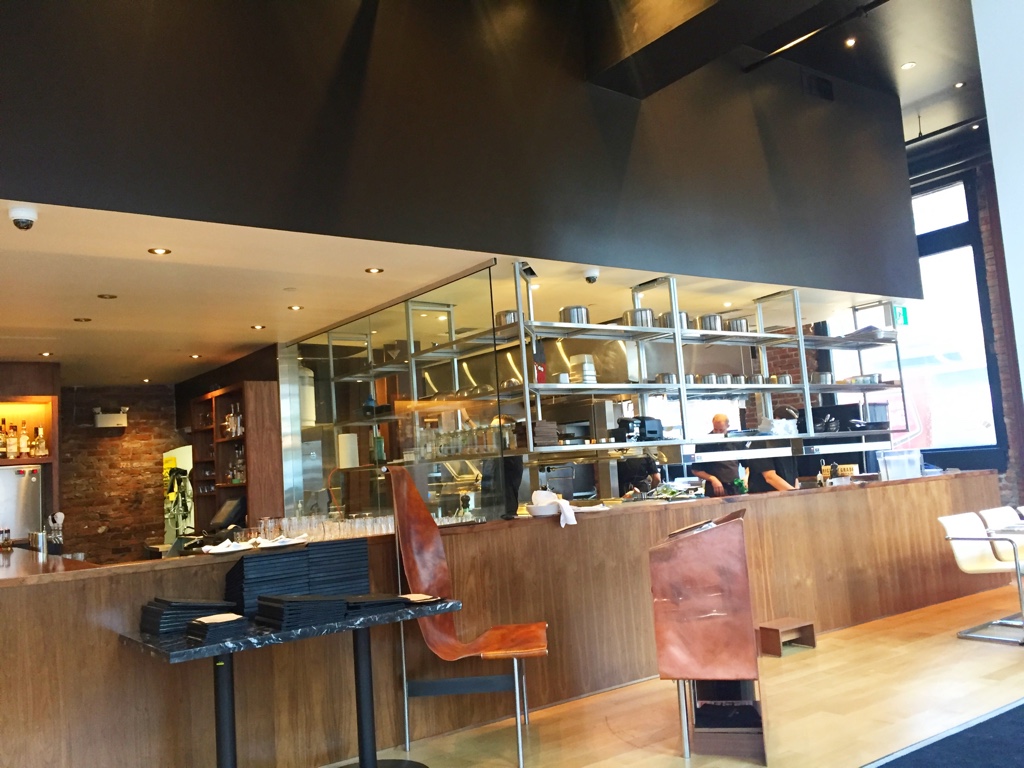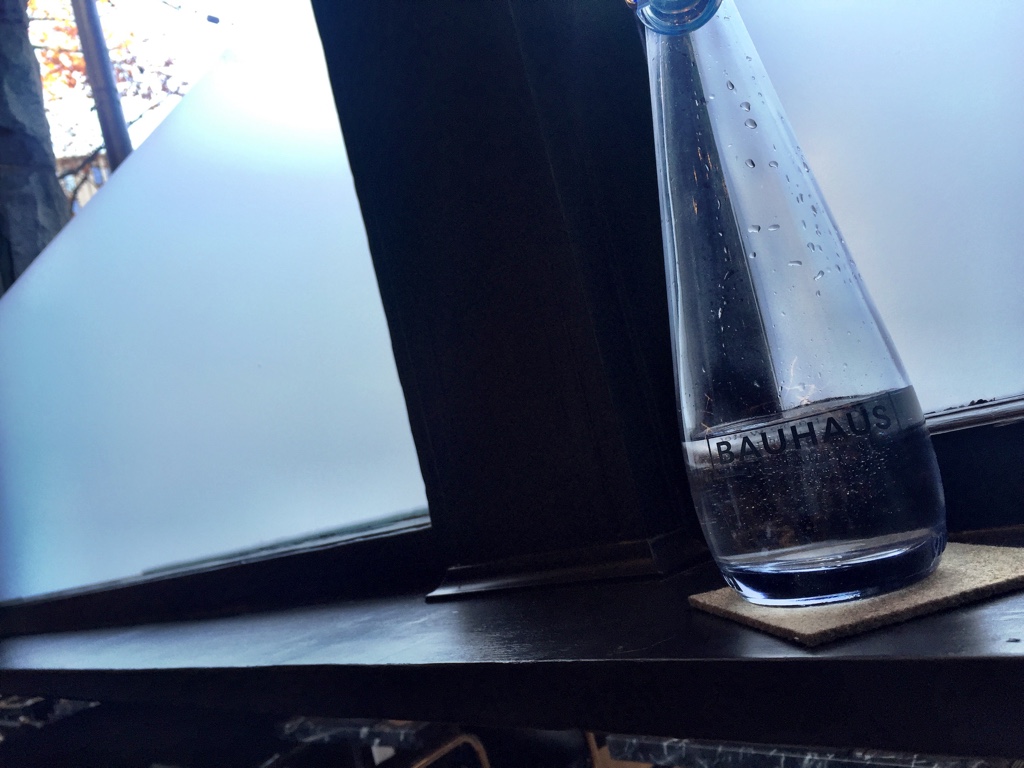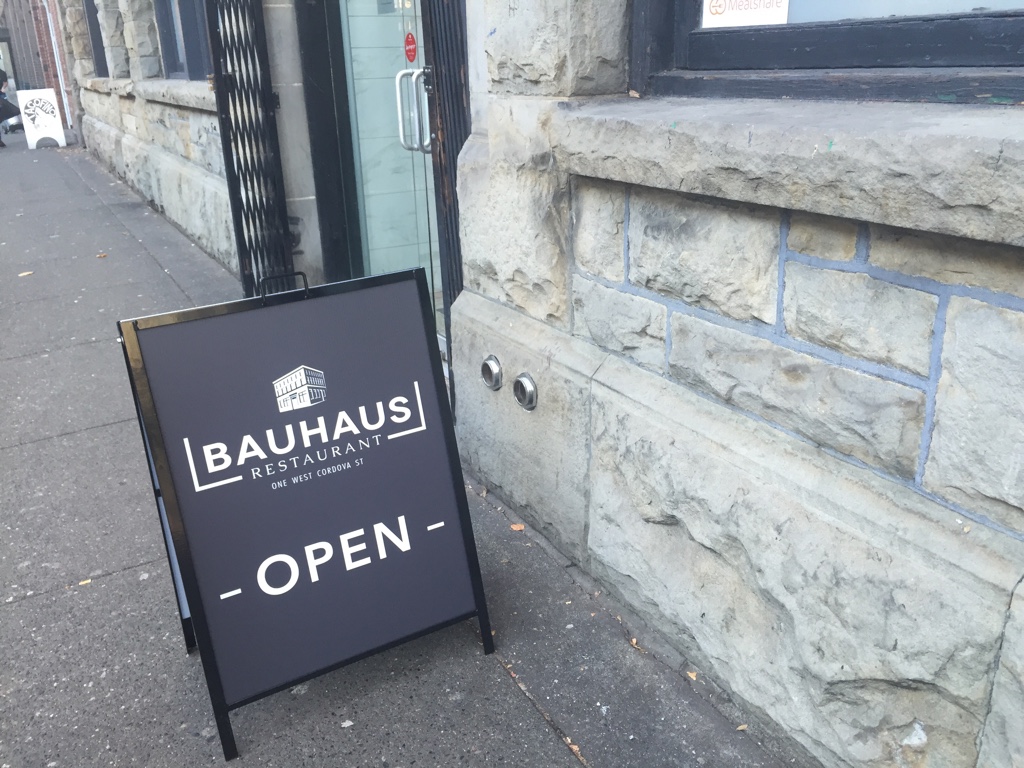 Website:
Location and other reviews: