I came to Lemongrass Thai Bistro trying to use an GROUPON, which had although expired, its $14 purchased value should be good for me to get a dinner for myself. But they told me they recently changed management and no long accepted GROUPON, however I would still be able to get a refund. I stayed and had dinner there anyway.
The place was right on a busy Granville Street, and I almost walked right past the barely noticeable entrance. Their dining room was quite small fitting around 10 tables.
I had Green Curry Chicken ($10.95) and some Jasmine Rice ($2.00). I couldn't believe that I had to pay extra for just a small serving of rice. I was hungry and it took me only 5 minutes to finish the rice and there was still half of the curry dish left. The curry sauce was somewhat underwhelming. I could taste coconut and lemongrass but it could definitely be spicier. The chicken was a little over cooked too. Including a Singha Beer, I was not too impressed to spend $20 on this dinner.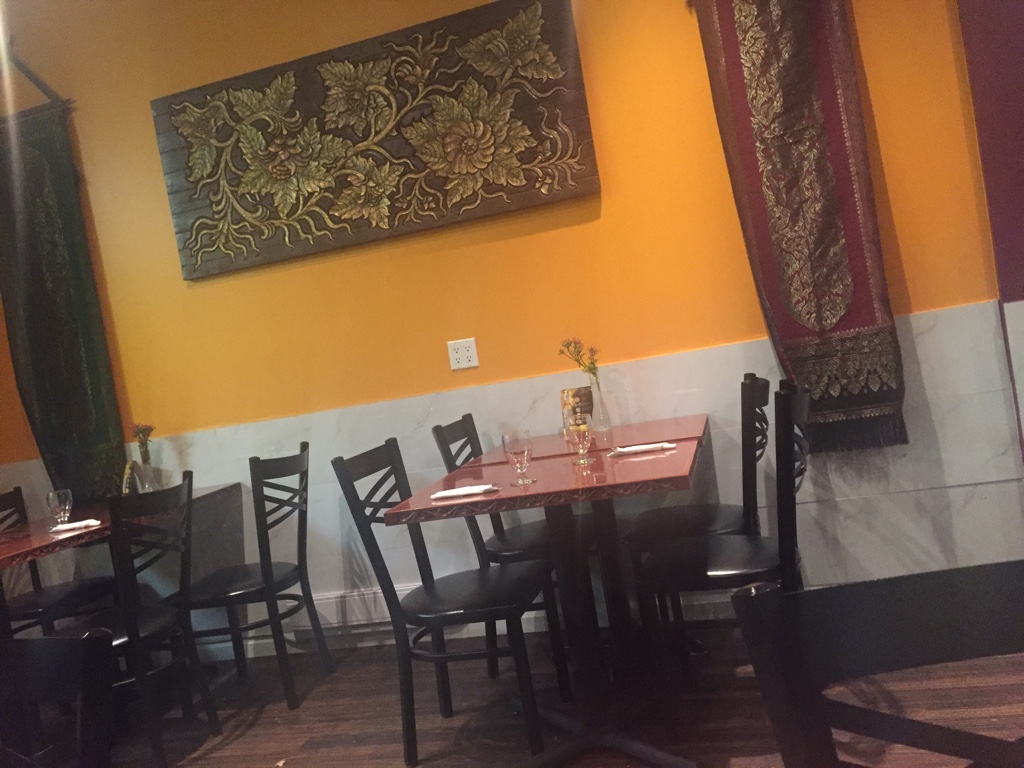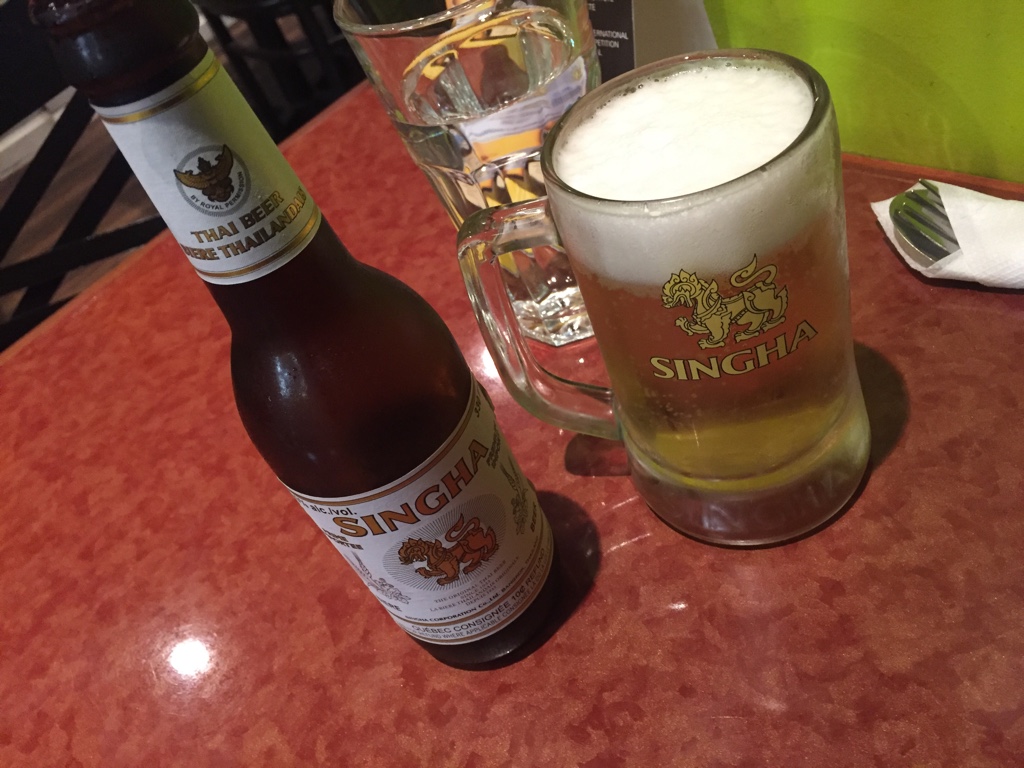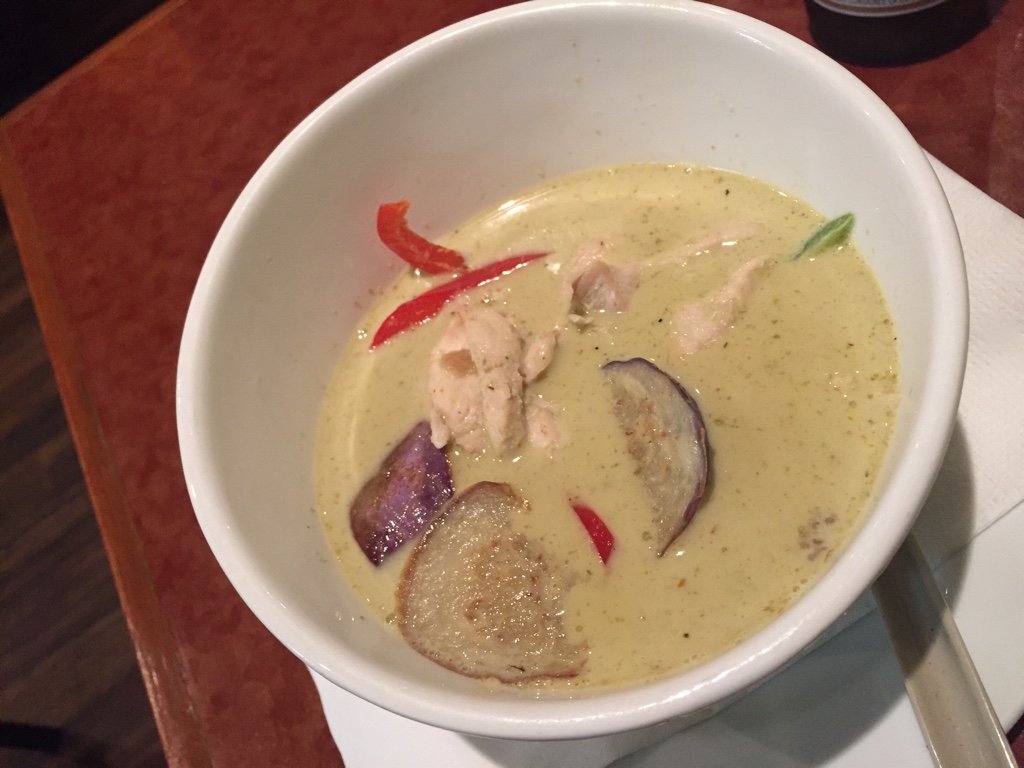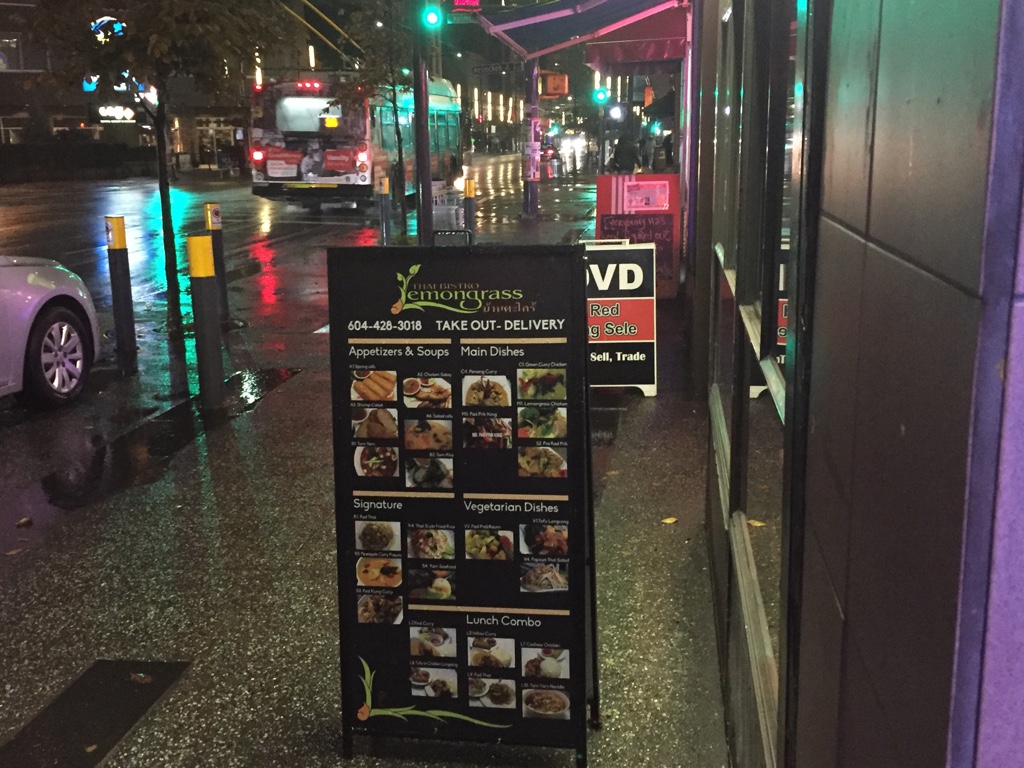 Website:
http://lemongrassthaivancouver.ca
Location and other reviews: