Our connecting flight back to Vancouver was cancelled, Mom and I had to stay in Portland for the night. This sucks but there is nothing we can do about it. A lesson learned though – when a direct flight only costs $40 more, I should have totally taken it! After we waited for more than an hour for Air Canada to sort out our hotel and meal arrangements, it was past 8pm and we were starving. We just picked the closest restaurant from the terminal, Laurelwood Public House & Brewery. I started with a pint of cold and crisp Mother Lode Golden Ale, and it definitely made me feel a little better. If I'm eating dinner at a pub I always get easy drinking beer, as I am not a huge fan of over analyzing the hoppiness from micro breweries. The food here have huge buying valium online no prescription portions and was actually quite decent. Neither Mom nor I could finish our own dish.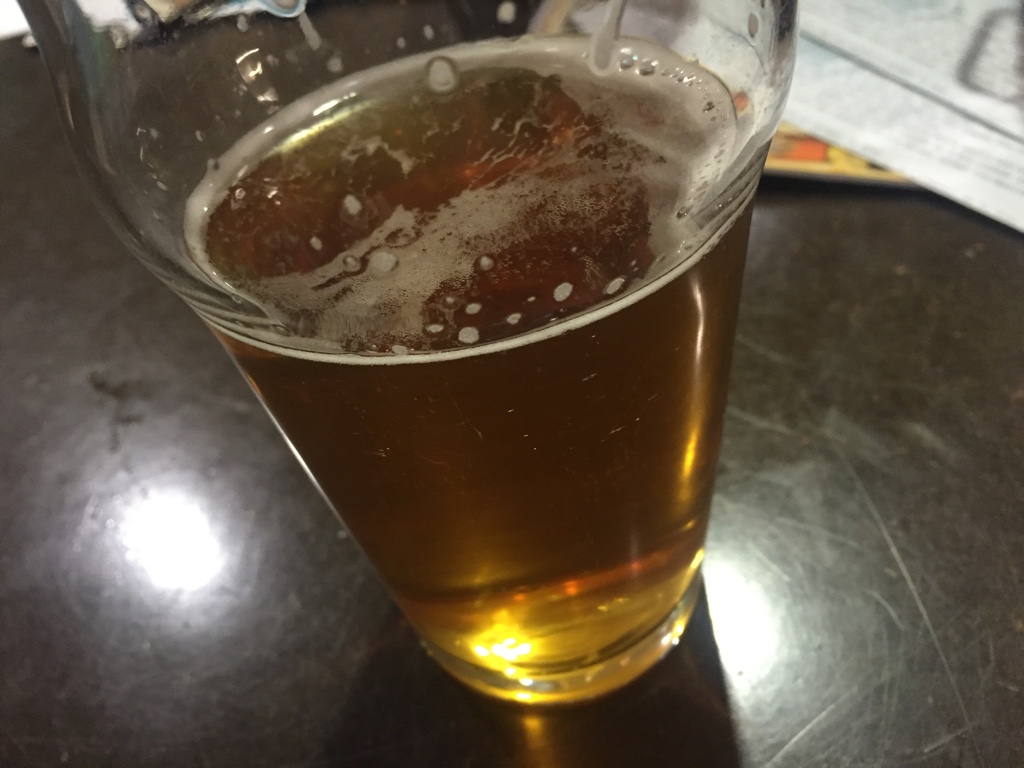 Mom's Turkey Club was a triple-decker with loaded with bacon, turkey, lettuce, and tomato. The sourdough toasts were grilled to slightly golden and crispy, and the pesto mayo sauce on the sandwiches was tasty.  The French fries were very thin, looking like the ones they serve at MacDonald's.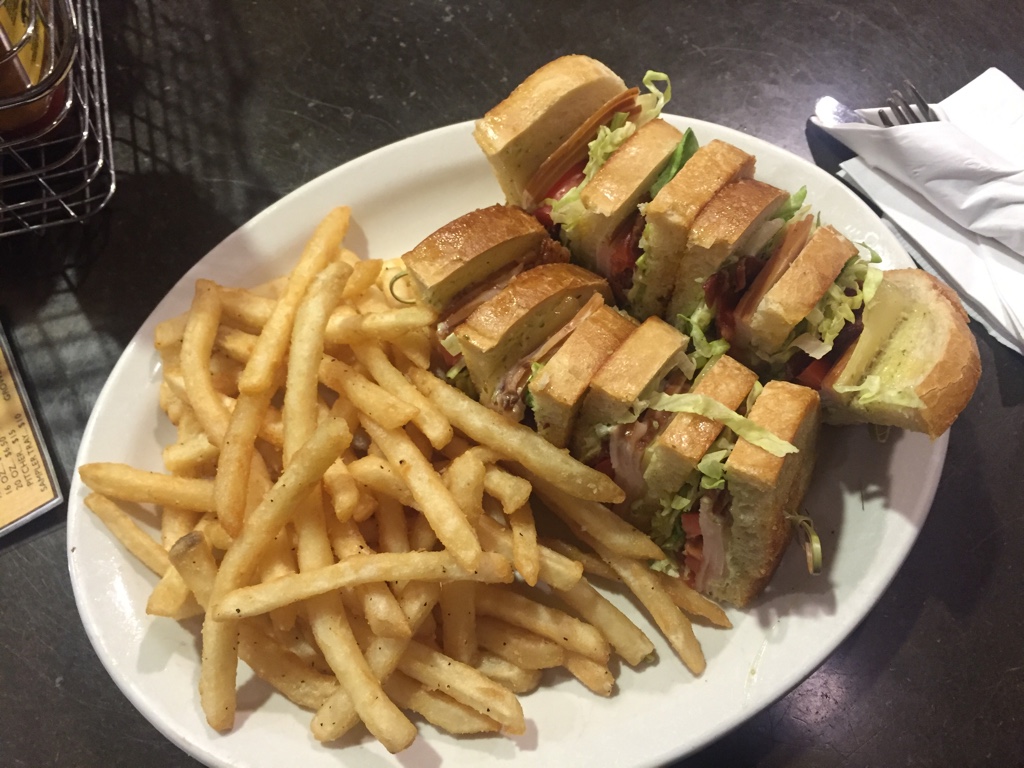 The beef patty in my Laurelwood Burger was quite flavourful eaten along with bacon and a nicely fried egg. Basically I had nothing bad to say about this burger. I asked for a cup of chicken and vegetable soup as a side dish to the burger and it tasted okay, at least not as artificial as the ones they serve at Tim Horton's.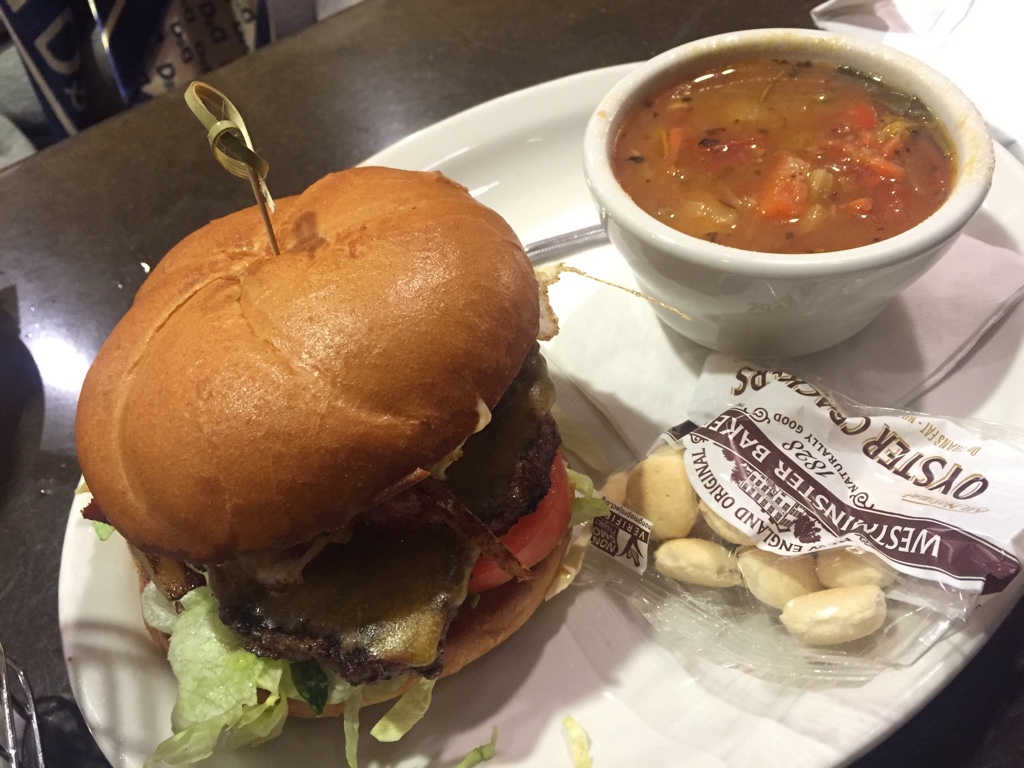 Website:
http://www.laurelwoodbrewpub.com/
Location and more reviews: