Speaking of fried chicken, my first high school part time job was at KFC in California. This is how I was taught to cook their Original recipe – have it dipped and tapped 3 times in the batter and seasoning, locked in a cage and dropped in a pressure deep fryer for a long time till it was all golden and even bones were flavoured. When I first moved to Vancouver, I found the original recipe taste quite different up here, rather bland and bleh… I also tried Church's and found there was too much batter for my liking. Since then I barely had any Southern fried chicken until a month ago at a visiting food truck from Alberta.
I actually drove by LA chicken numerous times in Richmond but never thought they would be any good. Well people do judge you by the looks most of the time. But when I recently noticed a whopping 95% rating on Urbanspoon for this place and all the raving reviews from my fellow local bloggers, I just had to give it a try.
I ordered the 4-Piece dinner ($13.99). It came with fries, and a choice of a side dish or a soft drink, which in my case was a small coleslaw. And I asked for half spicy and crispy, and half original recipe. When I got home and opened my order, I found there were 5 pieces of chicken in my order: 3 thighs and 2 legs! where to buy clonazepam That's A LOT of food just for myself. Maybe they ran out of breasts and gave me 2 thighs? Anyways I decided to figure this all out later and dug right in.
I have to say, the spicy and crispy chicken was the best Southern style fried chicken that I had ever had – perfect amount of batter and crispiness on the skin, perfect amount of moist tenderness on the meat, and perfect amount of spiciness along with a ton of flavours even down to the bones. The original recipe was good too but tasted slightly underwhelming comparing to its spicy upgrade. The fries were pretty mediocre but they were delicious dipped in the magical gravy. I also liked the coleslaw, but wish it were a bit bigger and had made me feel less guilty after this artery clogging dinner.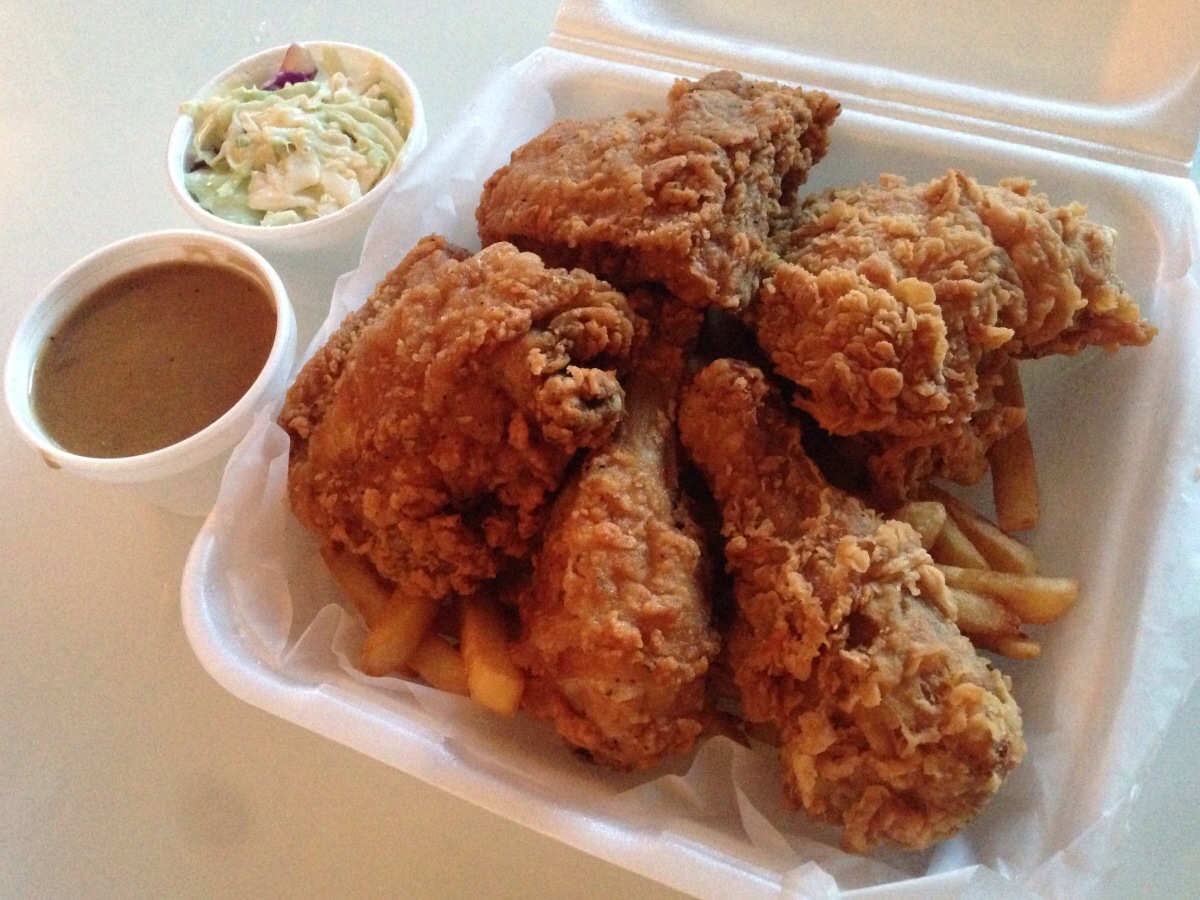 My Korean roommate Alex came home and caught me devouring my chicken. He told me that his Korean friend actually worked there. Could their spicy recipe influenced by Korean cuisine? I couldn't really tell, as the flavours were nothing like I had ever tasted before. But sometimes the mystery ain't a bad thing as long as it keeps the joys of eating coming! 🙂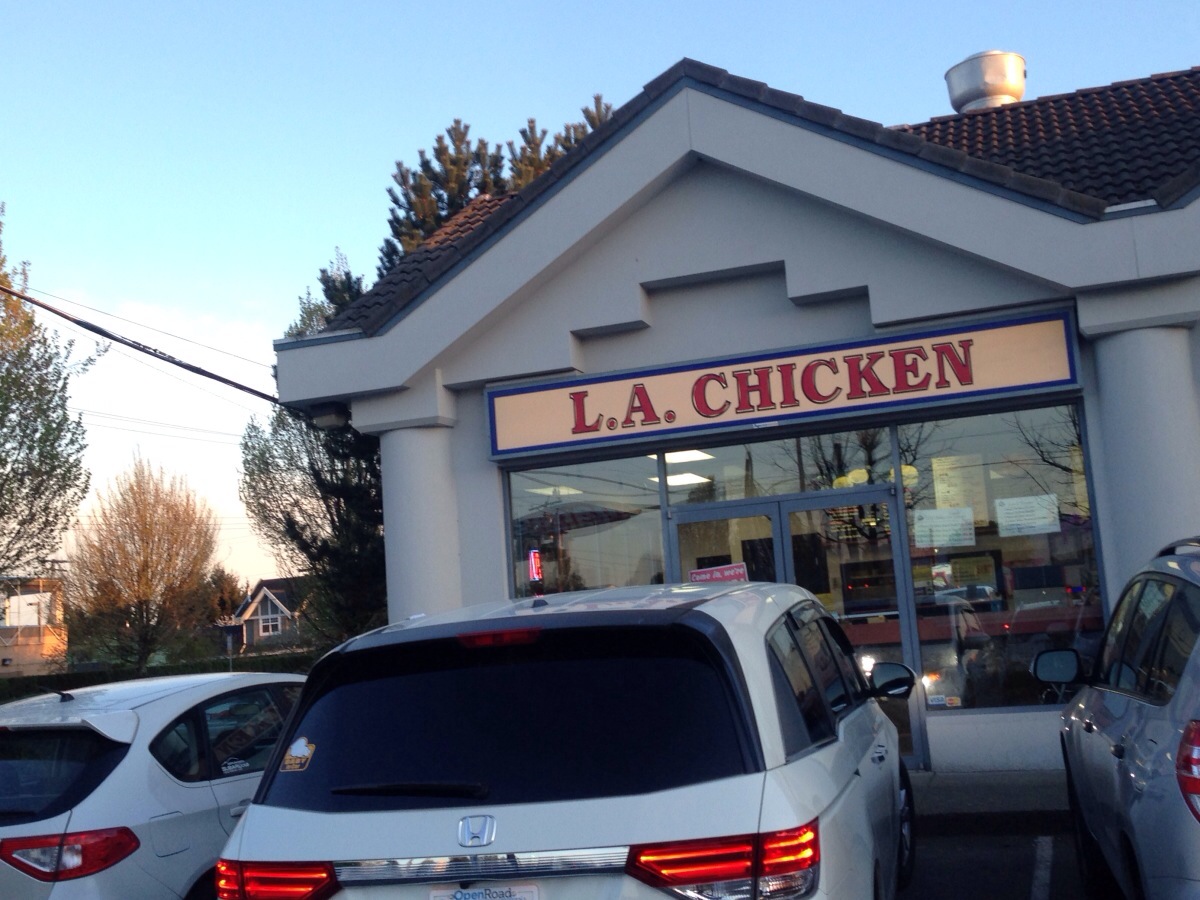 Website:
http://lachicken.ca/

Map and reviews: