My mom loves lobster, and she always keeps en eyes on lobster deals on restaurants ads on Chinese papers. She found this deal at King's Chinese Cuisine on Main Street – one 2-lb lobster and 3 dishes from their dinner menu for $58. I was like, that is a lot of food, Mom! If you have ever been to any of the Chinese restaurants in East Van, you will know the size of their dishes. But she insisted on going because she didn't mind having the leftover for lunch and dinner the next 3 days. Okay fine… And why should I complain? I love lobster and it's perfect for Canada Day dinner – Go Red and White!!!!
The lobster was cooked beautifully. The Chinese cream sauce was rich but not heavy, both sweet and savoury but also very subtle, which all complemented the succulent lobster meat impeccably.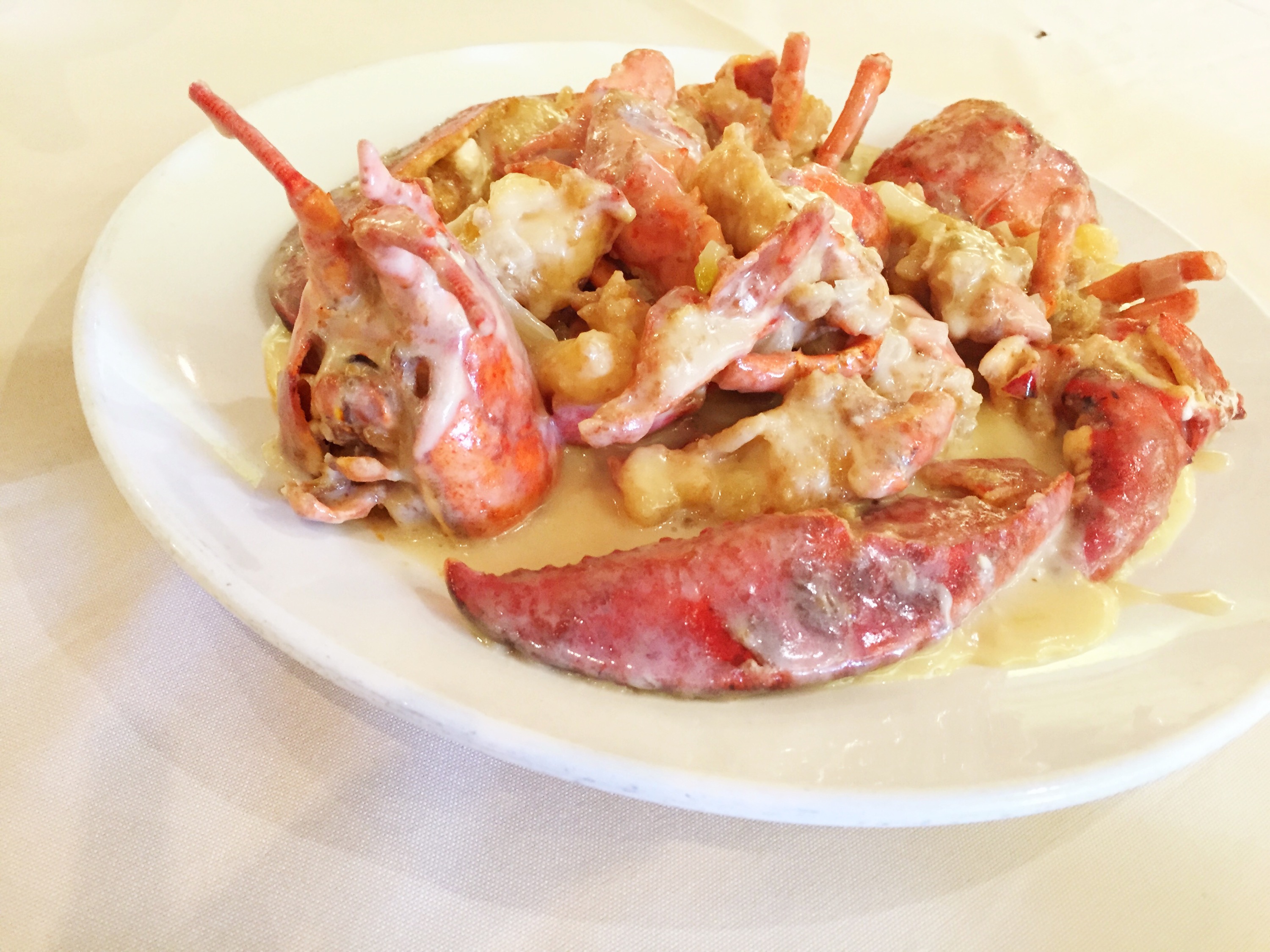 It was my first time to have Halibut Stir-Fry, and it was fantastic. I think they used very fresh halibut cheek, plus they deep fried it first, making the chunks of fish quite moist despite the firm texture. The sweet onion was excellent touch.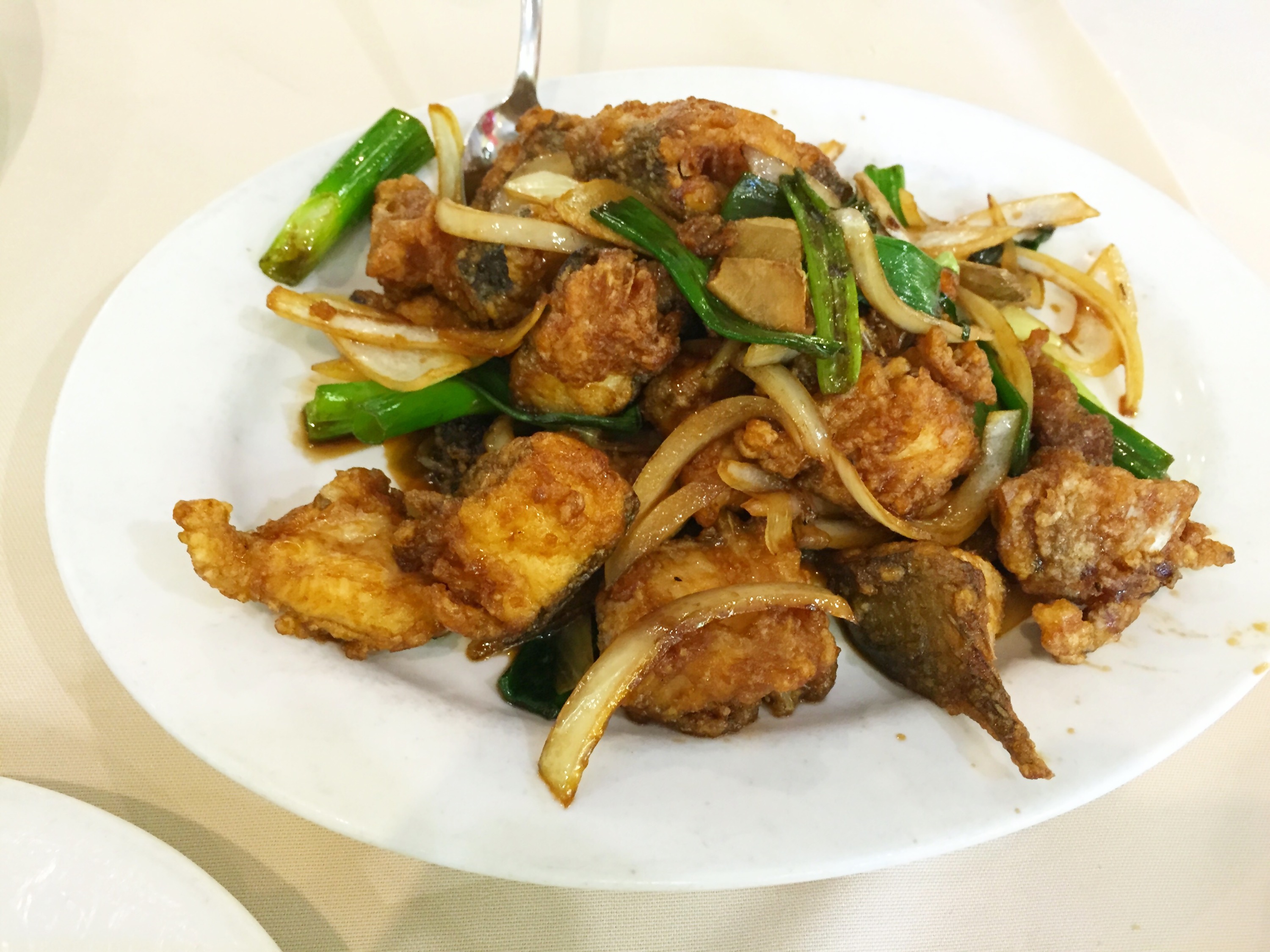 Beef Stir-fry with Bitter Melon was just okay. When it came to table, the crunchy bitter melon and tender beef were tasty together. Once the dish cooled down, the grease was a little much for us.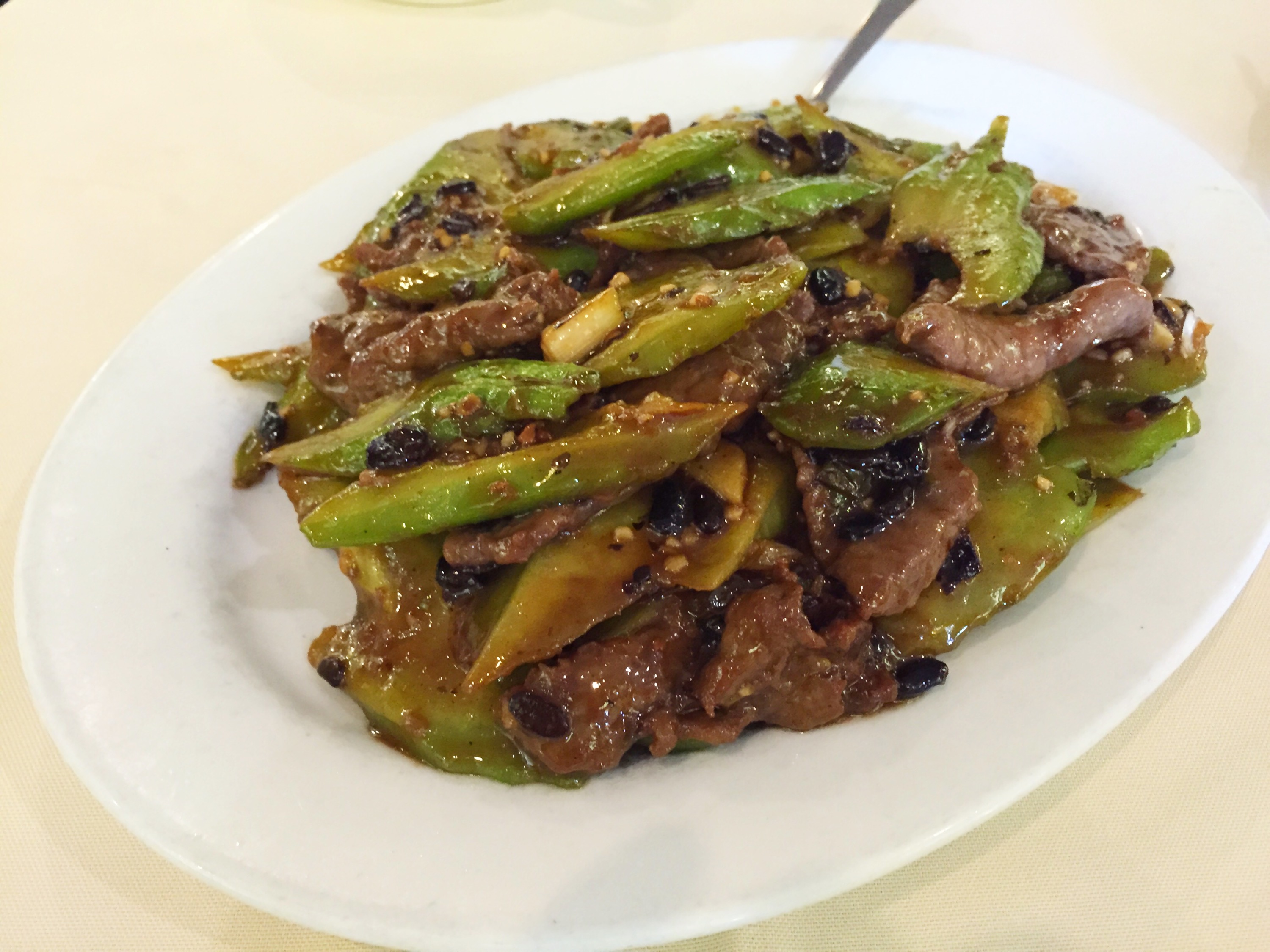 Salt and Pepper Pork Chops, another Cantonese staple dish, could be a little crispier on the out side, but the flavours were all there and it was a pleasing dish for meat lovers – there were a lot of chops!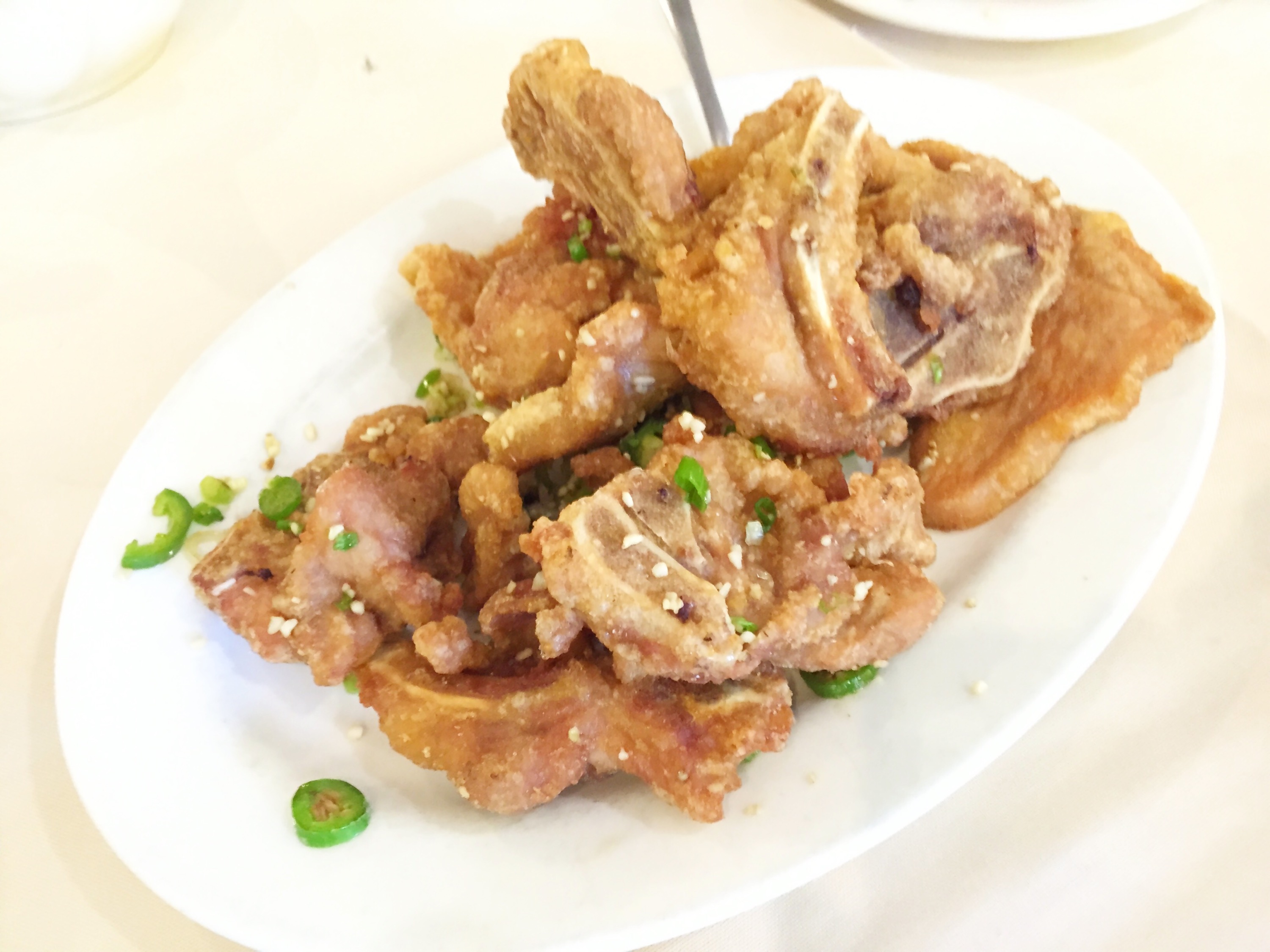 Overall the whole dinner was solid, with the scrumptious lobster being the big star. And there was a lot of food. However I think they need to step up a little bit. The Lobster Dinner Set was advertised as $58 in the paper, but we were informed that was the price for the Crab Dinner Set and the crabs were sold out. We had to pay $68 instead. Also our table cloth had quite a few holes on it, looking not so nice. For selling a lot of lobsters and crabs, they don't have any tiny forks for crabs and lobsters at all. And they could be a little more attentive as well – they didn't replace my dinner plate full of lobster shells until we were almost finished.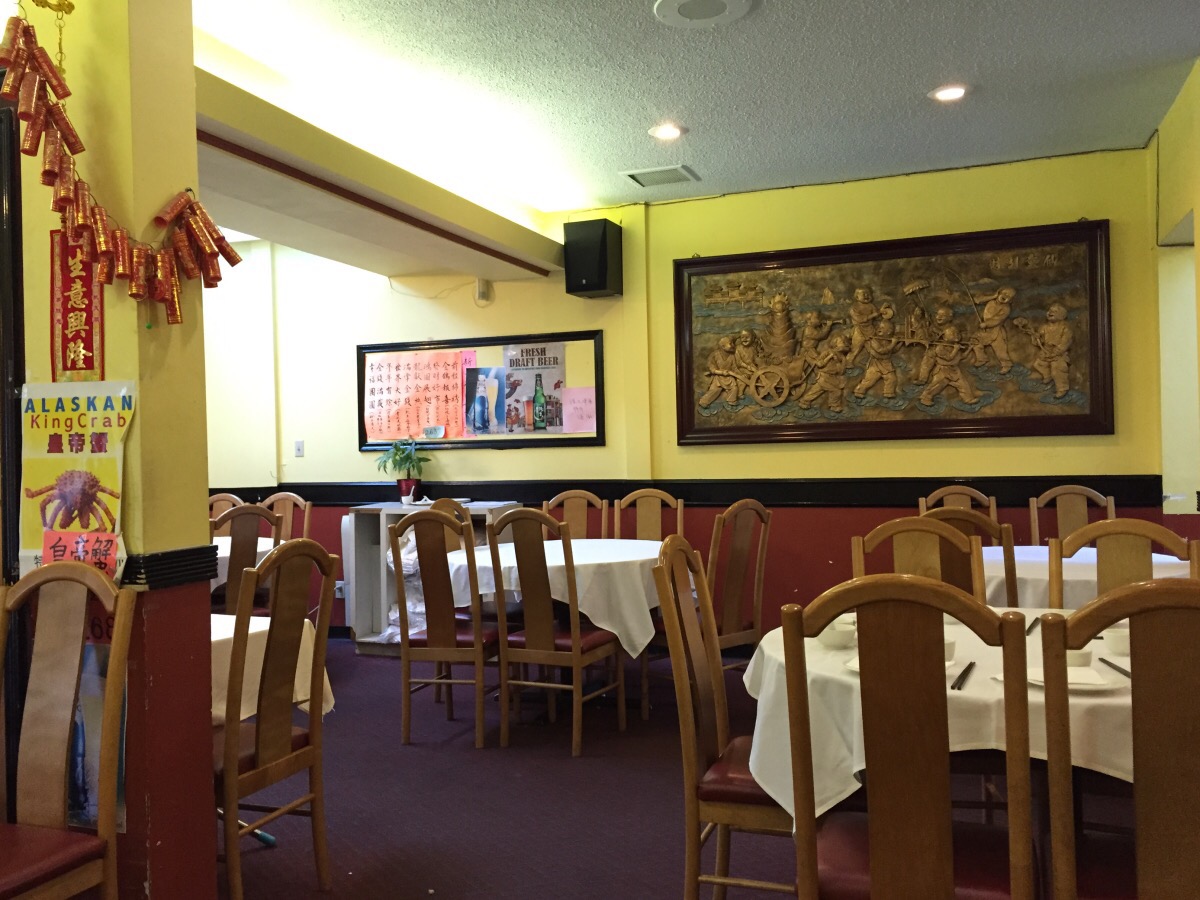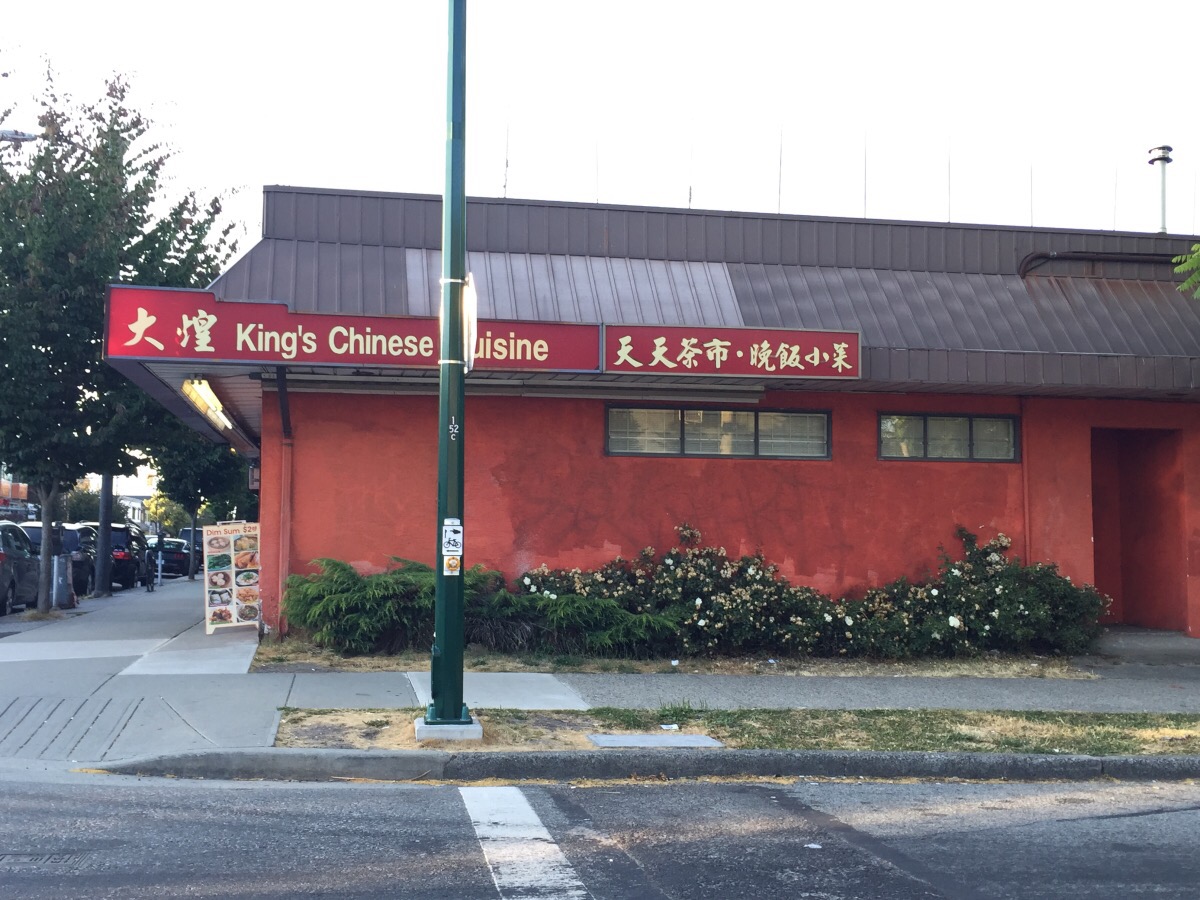 Map and other reviews: