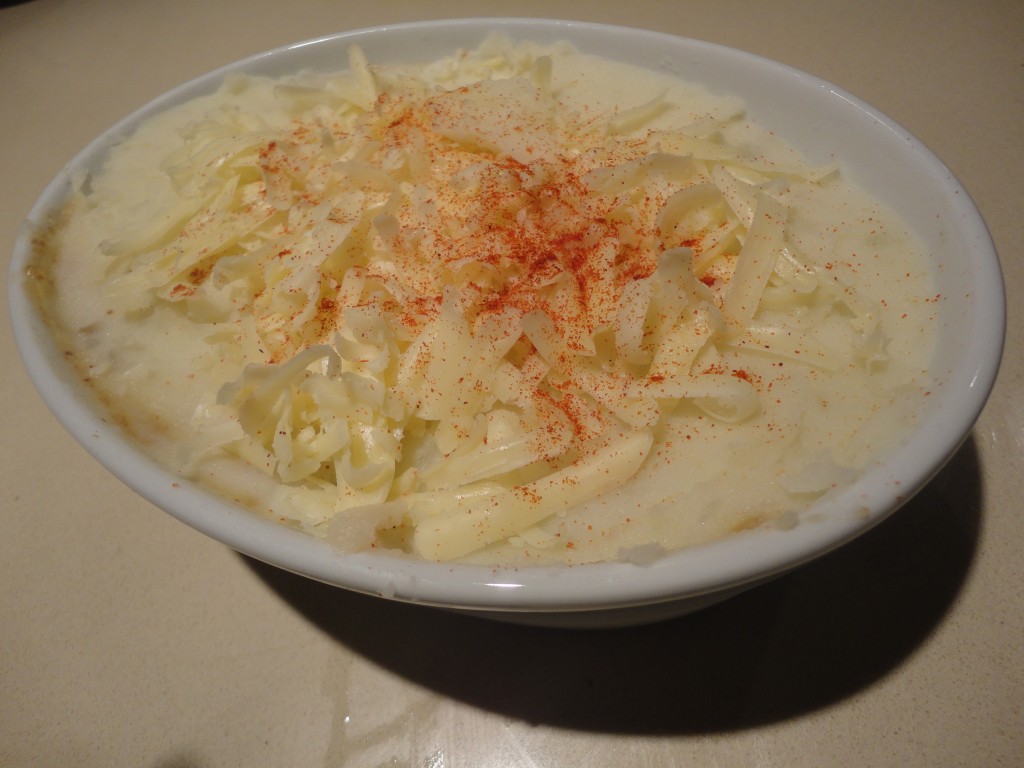 We still had a lot of leftover turkey meat after our Christmas dinner. The thighs and legs weren't even touch. I decided to use the leftover meats to make shepherd's pie. The inspiration came from my memories of this public high school's lunch item called 'Turkey and Gravy' which happened to be my favourite. This dish is extremely easy if you have leftover turkey, potato, and gravy. Here is how I did it and it could serve 4 people:
4 cups mashed potatoes (leftovers or freshly cooked)
1 tablespoon butter
1 tablespoon olive oil
1 large onion, chopped
1 – 1.5 pound leftover turkey meat, shredded
1 cup leftover (of freshly made) gravy
1/2 cup chicken broth
1 teaspoon dried thyme
2 clove garlic, minced
2 teaspoon paprika
1 teaspoon salt
1 teaspoon ground black pepper
1 cup of medium aged white cheddar cheese, shredded
4 small personal casserole dishes (or one large square baking dish)
– Preheat the oven to 400 F. Lightly grease the casserole dishes (or the large baking dish) with butter
– In a large frying pan or skillet, heat olive oil over medium-high heat. Add the chopped onion, and cook, stirring, until the onions are soft. Add the garlic and thyme, and cook, stirring, for 1 minute Add the gravy and chicken broth, and cook, stirring, about 1 minute. Add the meat and stir well to combine. Reduce the heat to medium-low and simmer until the mixture is thickened, about 5 minutes.
– Remove from the heat. Carefully transfer to the prepared dishes and spoon the mashed potatoes over the meat mixture, spreading to the edges. Sprinkle with the cheddar cheese and paprika, and bake until the cheese is bubbly and the potatoes are crisp around the edges, 20 to 25 minutes.
– Let sit for 10 minutes before serving. Garnish with fresh herb if desired.
This is a very healthy meal too.